Bula Vinaka & Isa Lei
Destination: Fiji's Bligh Waters
Trip Date:
Oct 26th - Nov 2nd, 2019 -
Comments
Author: Jemma & Scott
Congratulations: Ilse & David on celebrating birthdays, Simon on reaching 100 dives, Steve, Susan, Hallie, Will, Lisa, Glenn on becoming certified Nitox divers and our very own Sly on graduating as a DIVEMASTER !
This trip we were happy to welcome a group of easy going divers from all over the world including Sweden, Germany, Australia, France as well as the USA for a jaw dropping trip full of unforgettable experiences and breath-taking dives. What we love about Fiji is the sheer diversity of dives and this trip did not disappoint showing Bligh water diving at its finest!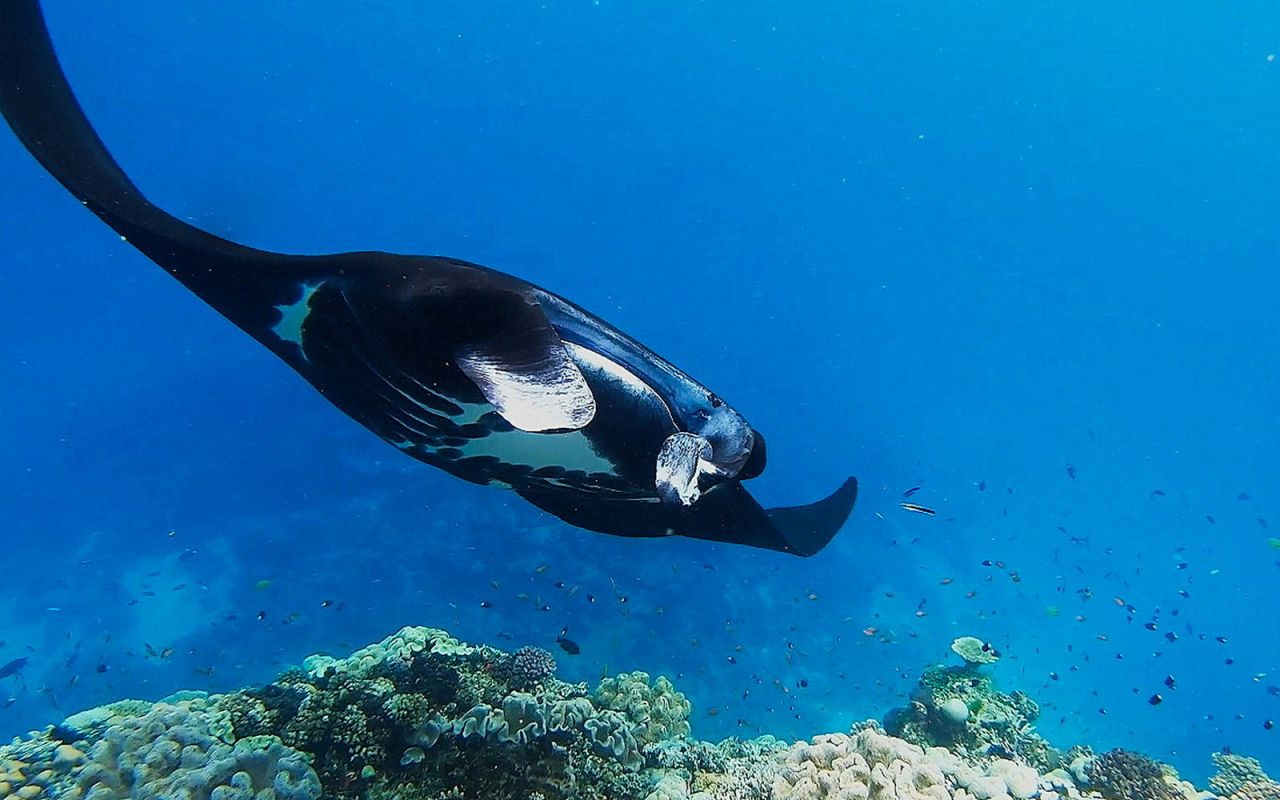 By Denis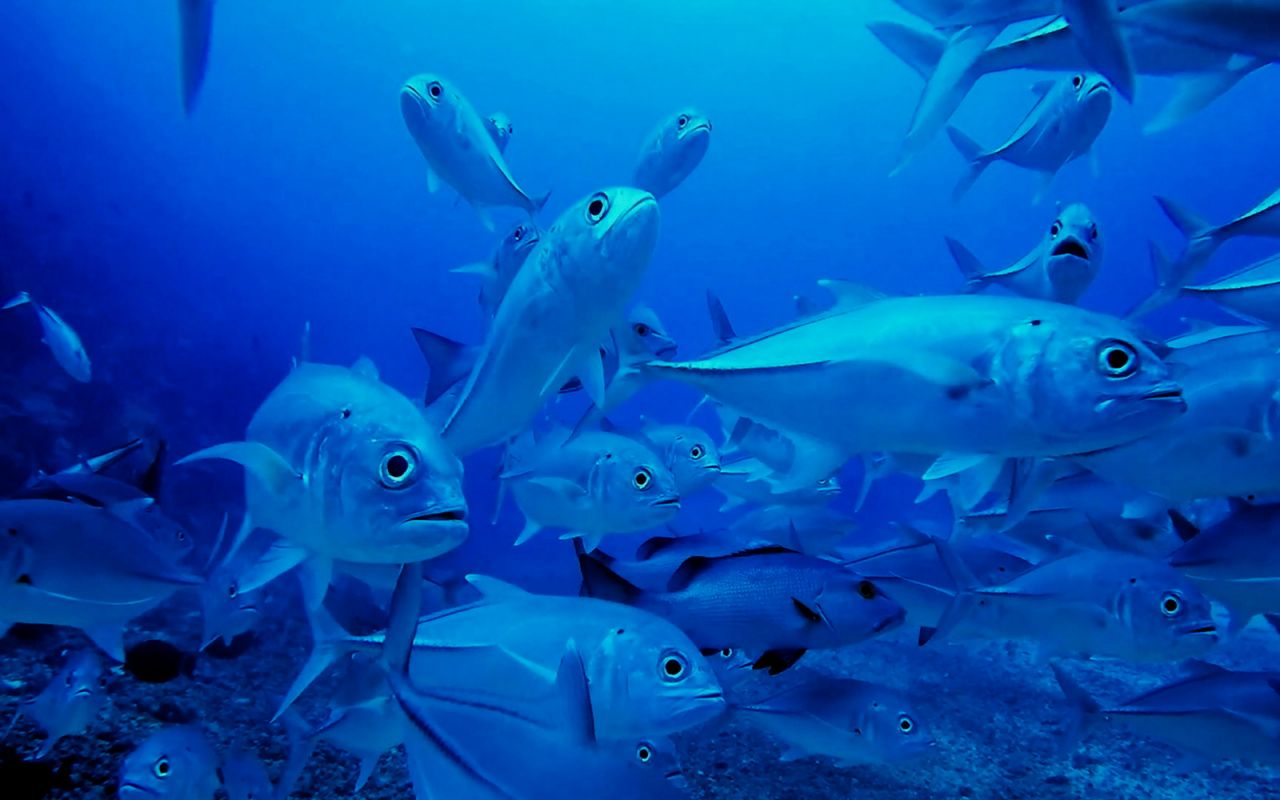 By Lucas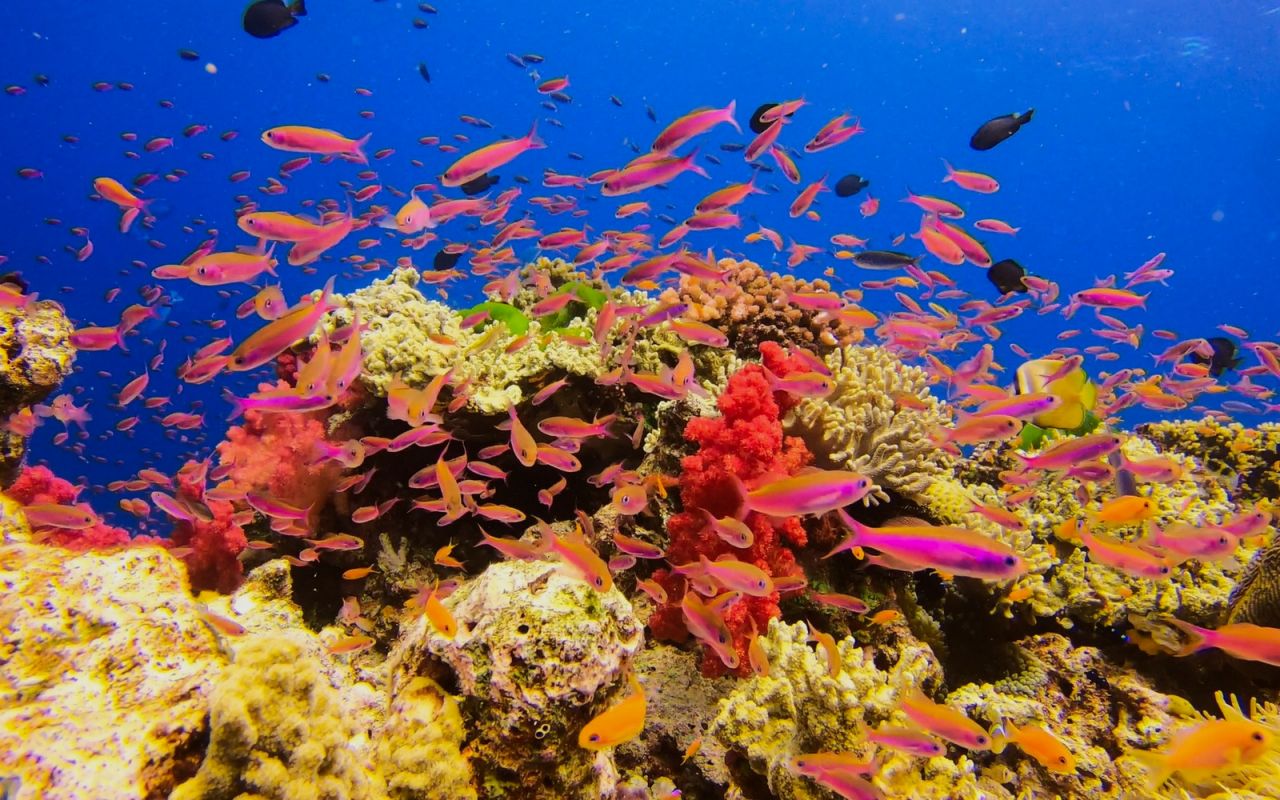 By Denis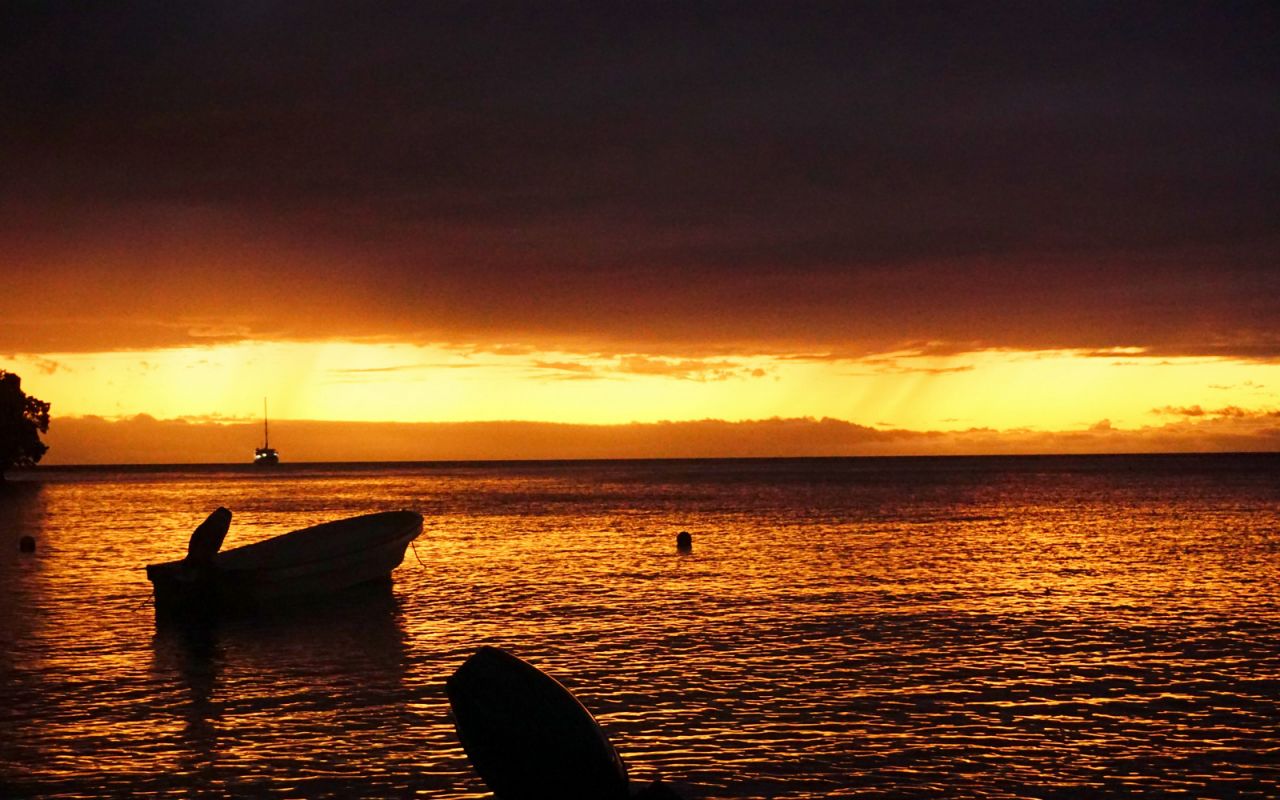 By Kurtz Family
This trip will also be the end of an era as our wonderful Cruise Directors Chad and Vanessa prepare to depart for their next adventure after 3 years calling NAI'A their home. They will be truly missed but as they say in Fiji, it is not goodbye…rather Isa Lei, farewell until we meet again.
So it's time to introduce ourselves (Jemma and Scott) as the newest members of the NAI'A family and we cannot be more thrilled to join this world class crew on this beautiful boat in this stunning country! We know we have BIG fins to fill and wish Chad and Vanessa the very best of luck in their next exciting chapter. We are actually returning to Fiji where we met almost 9 years ago and whilst our diving careers have most recently taken us across to the Caribbean, we knew in our hearts we would make it back to the South Pacific and the beautiful Bligh Waters of the Fiji Islands, a place that is so special to us.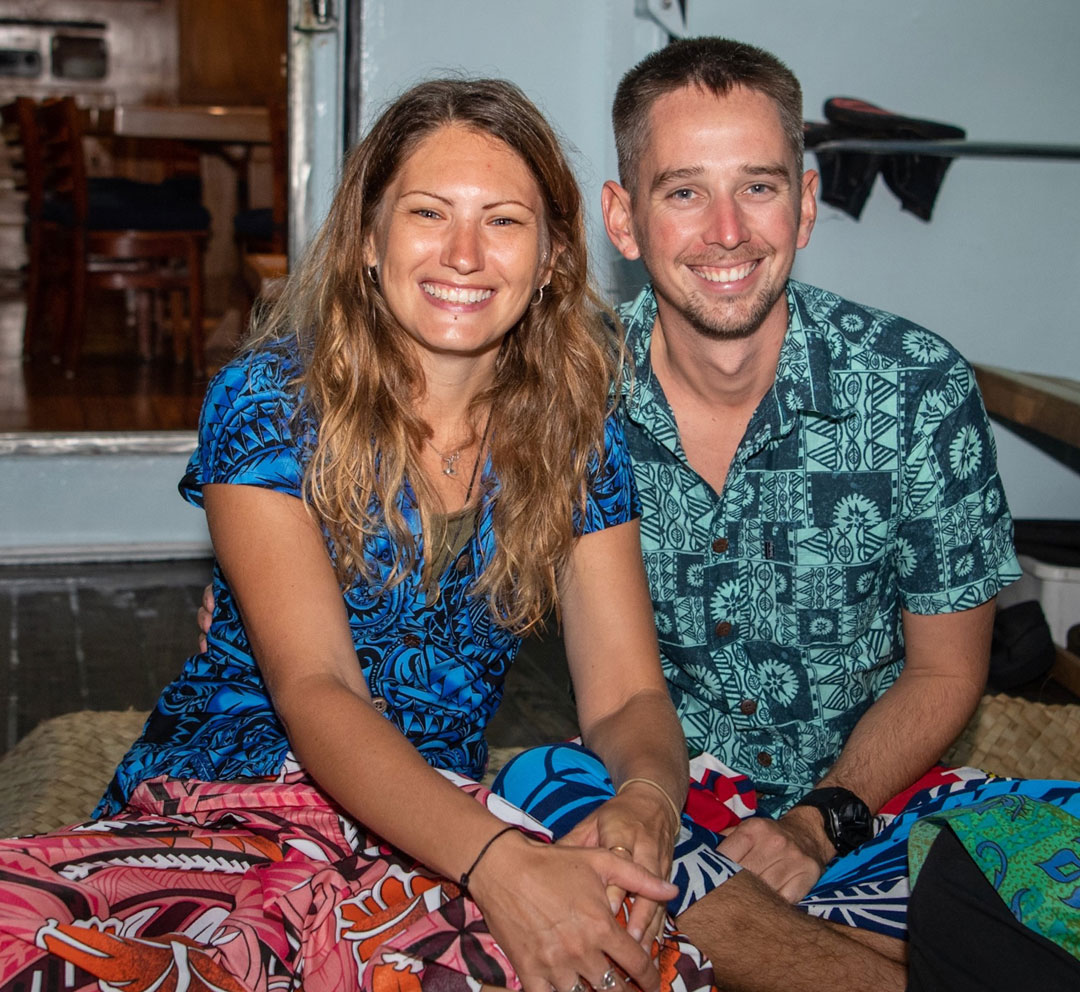 After completing our check out dive on arrival day we travelled the short distance overnight to the region of Nananu - i - Ra off of the North coast of Viti Levu and enjoyed four dives with sightings of octopus, sea krate and even reports of coral spawning!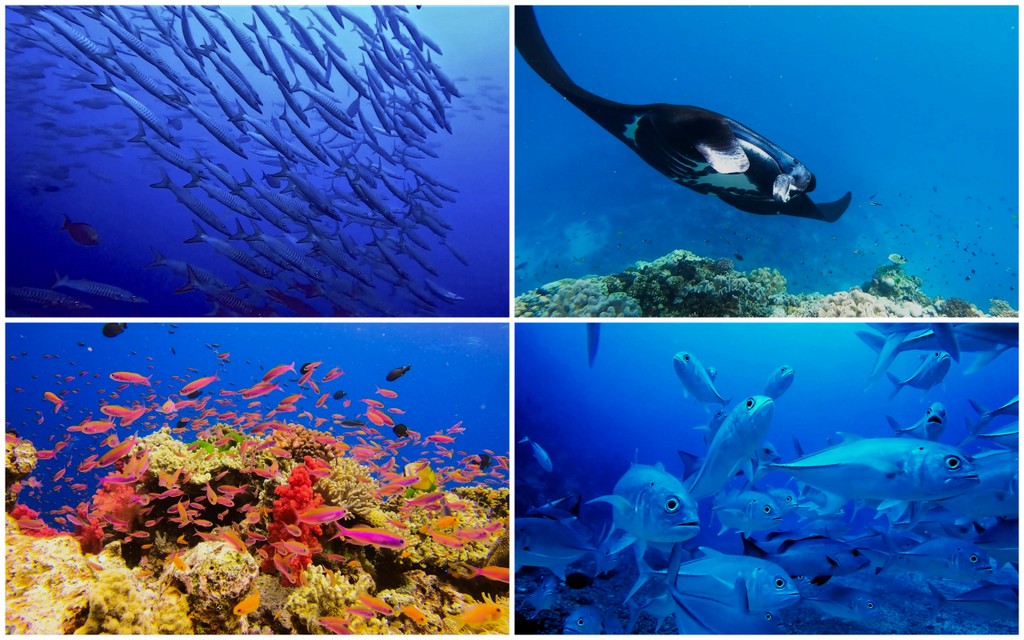 Photo credits: Clockwise from top left - Zoe, Denis, Lucas, Denis 
Day three we awoke in the pristine bay of Wakaya for a day filled with dives along the reef wall! And what a day we had install beginning with a swim by from a chunky scalloped hammerhead cruising from the shallows to the depths, as well and multiple manta sightings at all three sights! One group was treated to the most beautiful encounter at the cleaning station of Vatu Vai (Fijian for Manta Rock) when an almost all black manta decided to join us on our safety stop….just heaven!
The following day we made it to our furthest island of Gau to dive the Nigali Passage. As usual we were not disappointed and were treated to two dives in the passage met with a school of big eye barracuda, jacks and grey reef sharks in every direction. That afternoon we jumped ship and enjoyed a visit to the village of Somosomo filled with songs, mekes (we were all up on our feet), laughter, kava and an emotional goodbye to Vanessa and Chad.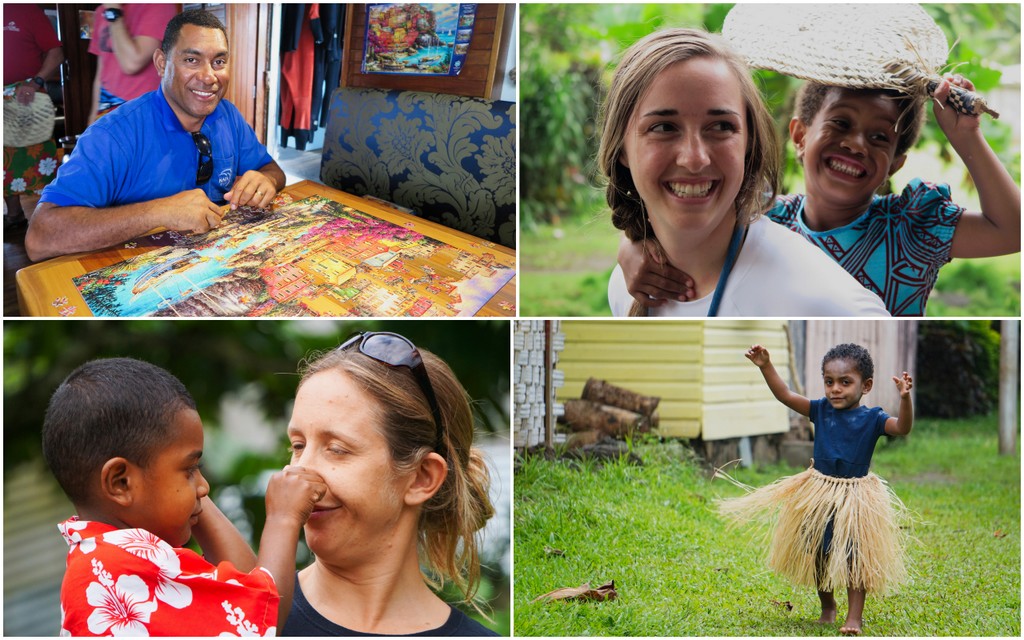 Photo Credits: Clockwise from top left - Ulla, Ulla, Kurtz family, Kurtz Family 
Next we made the crossing overnight to the wonderful Namena Marine Reserve where we stayed for the next two days. Our first morning was to be EPIC! First dive at Grand Central Station had everyone in disbelief as we hung off the deep drop off and witnessed…..schooling scalloped hammerheads! We couldn't believe our luck as we counted over 30 gracefully swimming past. We had exclaims of "top 10 dive","any other dive now is a bonus" and guests who had spent years hunting for hammers were finally rewarded by King Neptune of Namena!
The rest of our dives off the deep walls at Namena North were filled with huge schools of jacks, barracudas, emperors, schooling bannerfish, grey reef sharks and white tips, with the added thrill of some kicking current!
We took advantage of being at anchor for the night and held our Kava party in which the animal song caused much hilarity with every member of the grog session, including the crew, joined in…who knew that's the noise a nudibranch makes Koroi!?!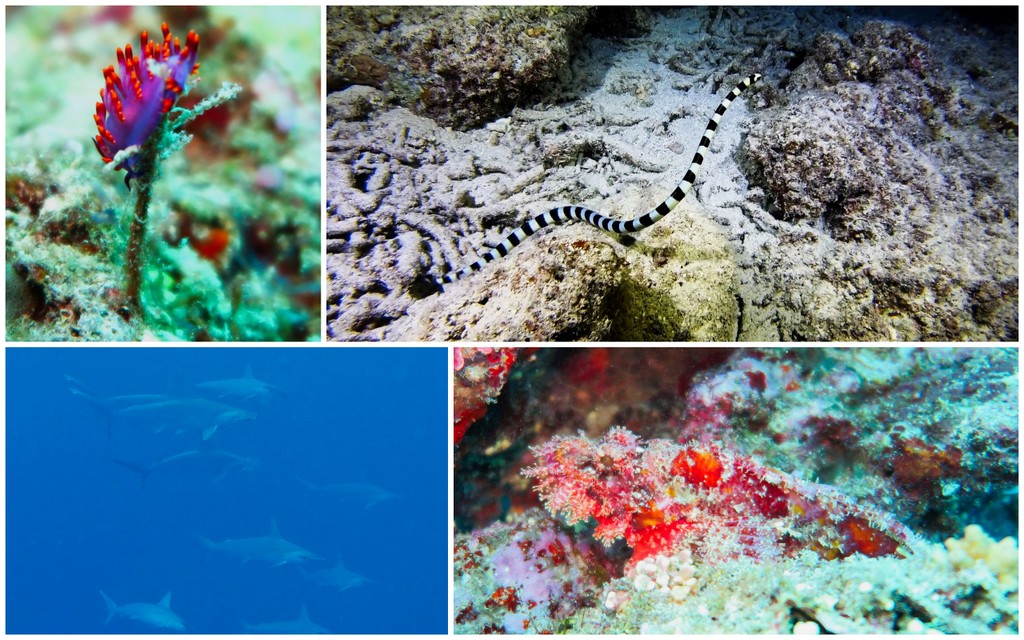 Photo Credits: Clockwise from top left - Ulla, Denis, Ulla, Ulla 
Our dives in the south of Namena at Tetons 1, 2 and 3, and 2 Thumbs Up really showed off the beauty of diving in Fiji with multiple species of anthias, fusiliers and damsels creating a stunning rainbow of colour, truly amazing!
We didn't think it was possible to beat….until we dropped down below the surface the next morning in Vatu – i– Ra! Our dives at Mellow Yellow, Coral Corner and Maytag were just breath-taking! The current had puffed up the stunning dendronephthya soft corals and you could barely see through the walls of teeming fish…it was raining scalefin anthias, magenta anthias, hawk anthias, golden damsels, blue and yellow fusiliers, lunar fusiliers, with jacks and trevally darting into the schools. Much of our dive at Mellow Yellow (which we repeated straight after due to popular demand) was spent shallow at the front of the pinnacle in the "sweet spot" where we were just mesmerised by the hustle and bustle of reef life as we just hung out watching the beautiful symphony of fish playing out to perfection.
Our guests were sure we had left the best to last exclaiming that is how they will remember Fiji diving (hang on…did they forget the hammerheads and manta…too many awesome dives!)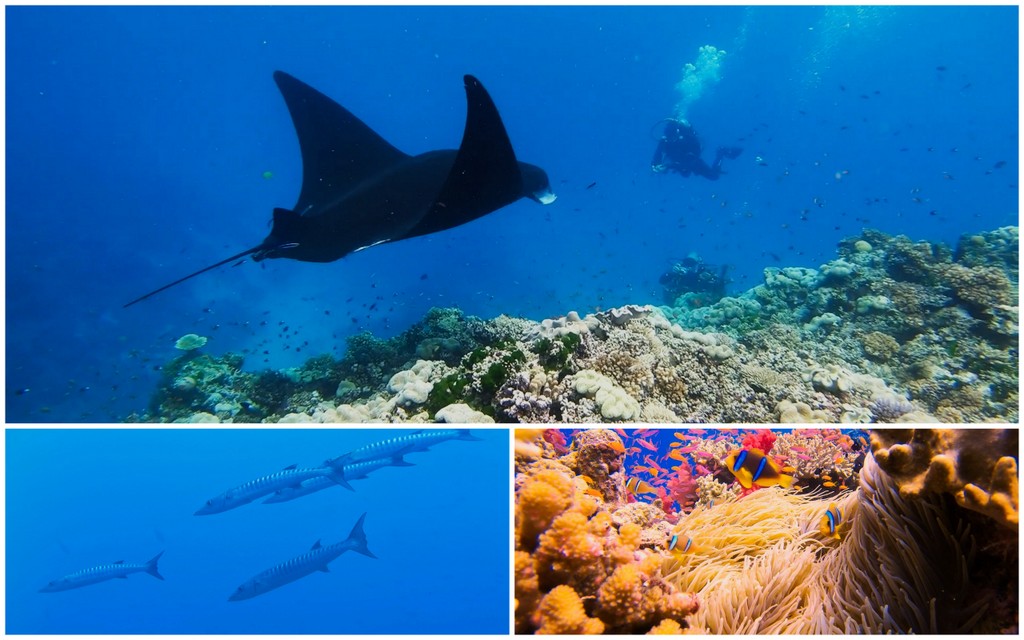 Photo Credits: Clockwise from top - Denis, Denis, Ulla 
So our trip came to end with some very satisfied divers, but more importantly…we finished the jigsaw puzzle!!! We want to thank everyone for such a wonderful trip full of amazing diving, amazing food (no you cannot steal Mita!), some memorable firsts and some emotional lasts. Vinaka vaka levu Vanessa and Chad, you truly have passed on to us the best job in the world! To everyone else, come back soon!
Our SPECIES OF THE TRIP just has to be the Scalloped Hammerhead Shark (Sphyma lewini). Hammerheads are distinguished by their flattened, laterally extended hammer shaped head called the cephalofoil with eyes either side and widely spaced nostrils. We can identify the Scalloped Hammerhead by the distinctive notches on the front edge of the head giving a scalloped appearance. It is believed that the increased surface area of the head and separation of eyes increases the distribution of the sharks electroreceptors (ampullae of Lorenzini) and field of vision. The Scalloped Hammerhead can reach a size of 4m, 12 foot and can be seen either alone or schooling. Unfortunately this shark is listed as Endangered on the IUCN Redlist due to overfishing, and is therefore at high risk of extinction.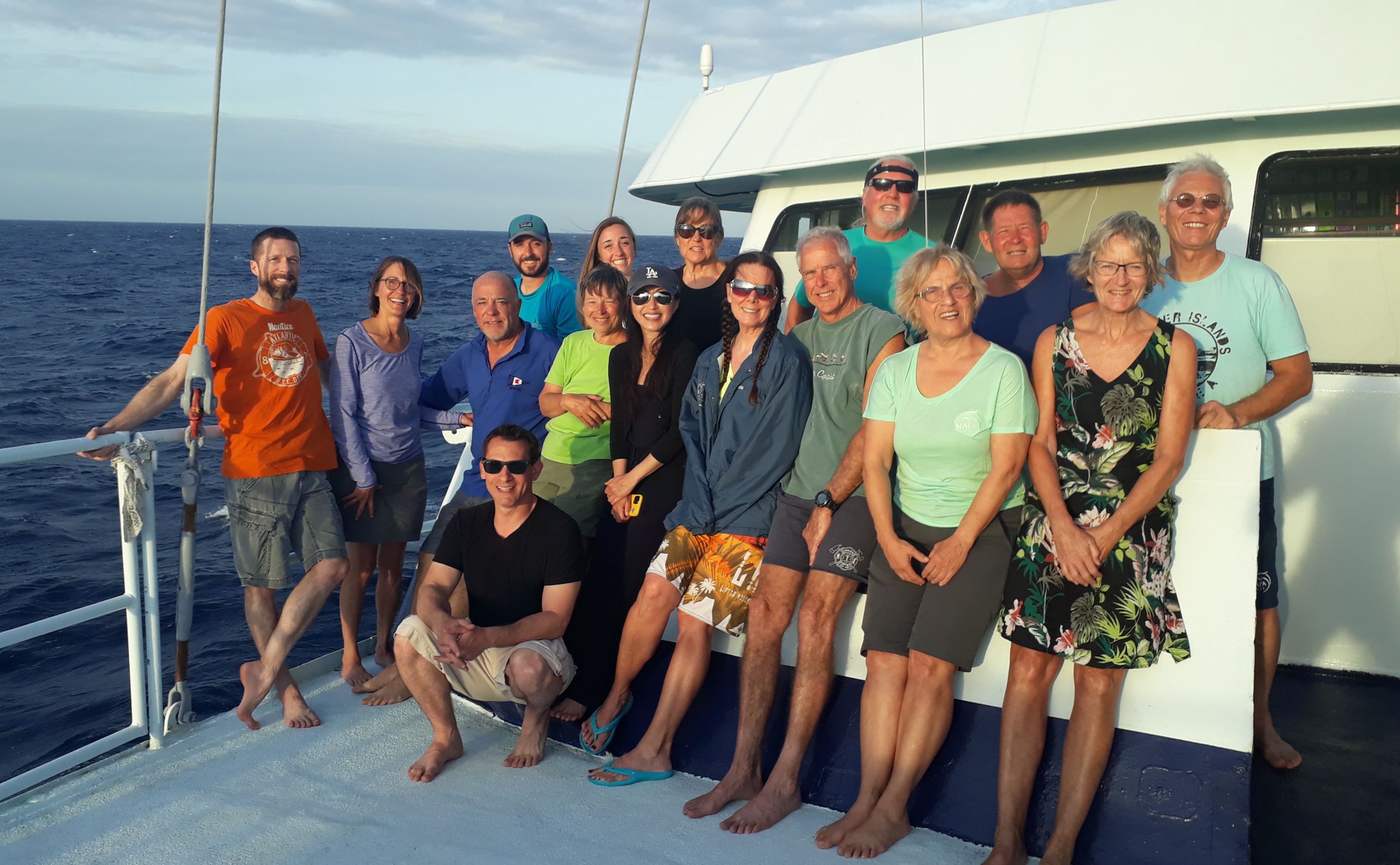 " Your crew is amazing. Its really lovely to be greeted with a Bula and a smile." Simon 
" Thank you for a wonderful week full of food, fish and smiles!" Will 
" Thank you to the entire crew who made this trip unforgettable" Shawna 
Comments
"Any country with coral reef like this has a national treasure that should be protected. Fiji is one of the few lucky countries."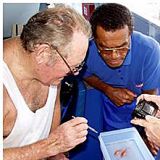 ~ Roger Steene, photographer, author, naturalist