Chief Martha & The Rotarians
Destination: Blight Water & Namena Marine Reserve
Trip Date:
Feb 19th - Feb 26th, 2022 -
Comments
Author: Bel & Mike
Congratulations: Jan, on her 100th dive
Another fantastic week of diving for us to report on from beautiful Fiji! Sharks, barracudas, jacks, napoleon wrasse, minke whales, turtles, hammerhead, false killer whales… you name it! And that's just the big stuff! Namena and the nutrient rich Blight Water dives did not disappoint, once again.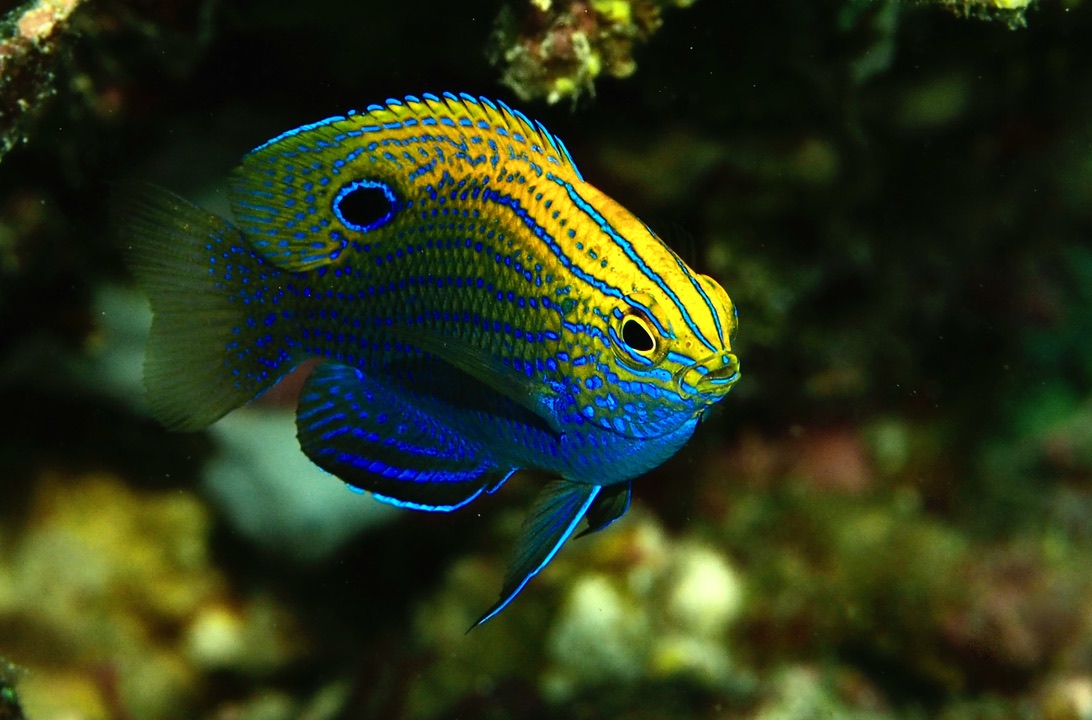 Photo by: Colin Murray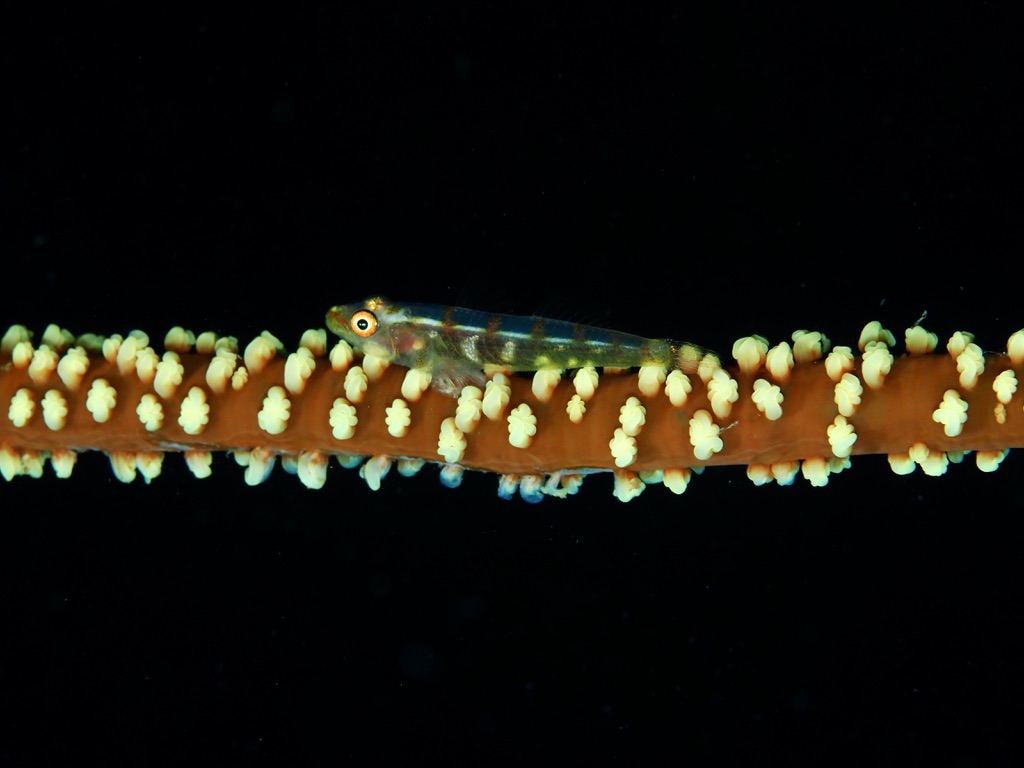 Photo by: Colin Murray
We welcomed 18 guests from the International Fellowship of Rotarian Scuba Divers. They had been in Fiji for about a week, and they were so ready to explore!! We did our checkout dive, headed back to the harbour for dinner and went to bed to what they all thought was an extremely smooth crossing… but we were still in Lautoka. Technical difficulties held us back, but the group was very understanding and we set up to explore what we could around the harbour and they got to name the dive sites.
Well… the fact that John named the first one Kava Bowl tells enough about the visibility. The spirits remained high and those who didn't do all the dives were happy to nap. And it wasn't a total loss, we saw plenty of macro life, some too young and small to identify, but also Pajama Cardinalfish, Blue-Spotted Ribbontail Ray, Casiopea Jellies and a few nudis. Not to mention the juvenile Manyspotted Sweetlip! We later had a sunset party and headed to Vatu-I-Ra to catch up with our schedule.
After a smooth crossing, we woke up ready to explore Vatu-I-Ra, and show this group what Nai'a and Fiji diving are all about! Charlie's Garden had everyone mesmerized with the amazing hard coral garden and Mellow Yellow wasn't as mellow as it was yellow. Lots of current, and lots of fish. Watching all the feeding action where the current was hitting rewarded those who worked hard. Some others chilled on the protected side and enjoyed nudibranchs, flatworms and even a Raggy Scorpionfish.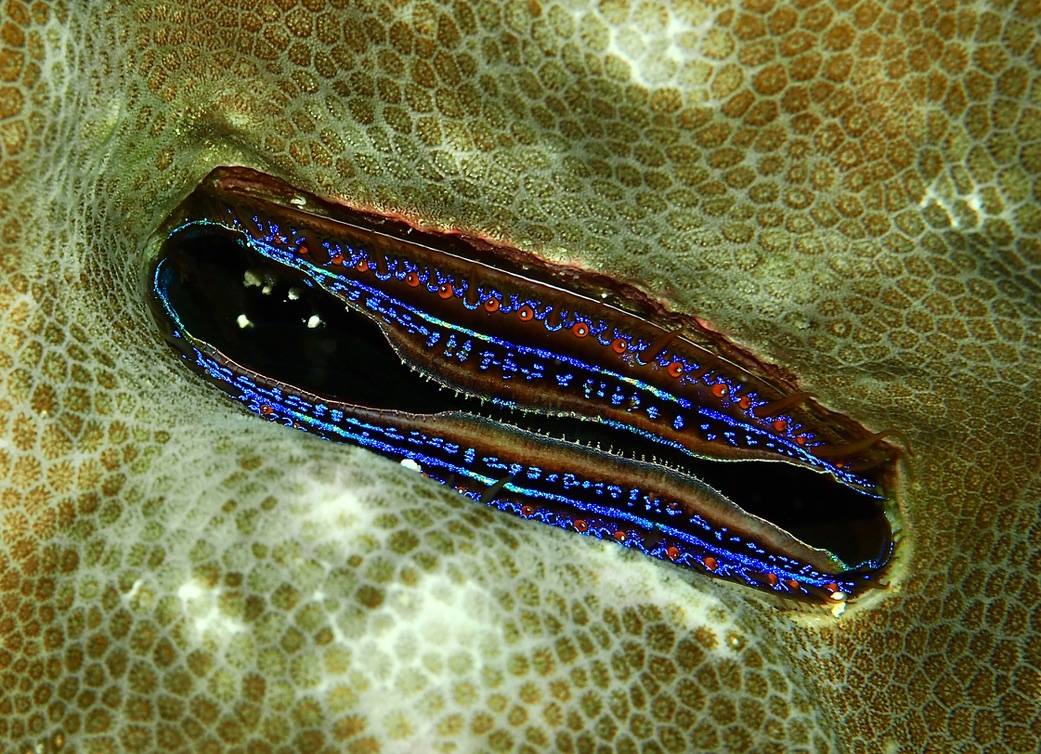 Photo by: Colin Murray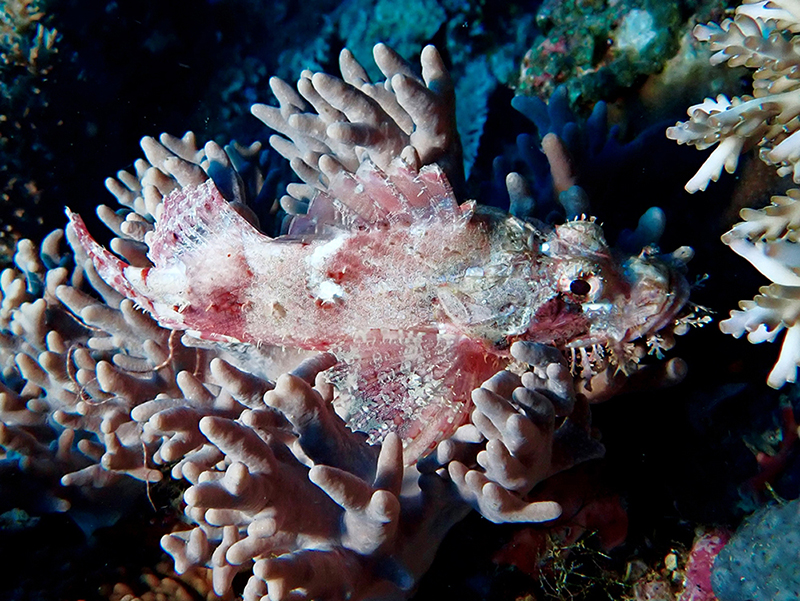 Photo by: Bonnie Lee
In the afternoon we cruised across to Vuya and dived Cat's Meow and Humann Nature and enjoyed the beautiful soft coral again, as well as swim throughs and some fish soup. At night the divers still standing headed out for a night dive with Big Mo at Humann and saw slipper lobsters, Feathermouth Sea Cucumbers and Shannon even spotted two Brotulas!
After yet another calm nigh, we woke up at Namena Marine Reserve and spent a Sharktastic morning there. We saw Grey Reef Sharks and White Tips and the contour of a school of sharks we believe could have been hammerheads, but they were shy and we could not confirm. A small spotted eagle ray made an appearance, as did a Napoleon Wrasse and massive schools of jacks and barracudas. Talk about a busy station! On our second dive there we even got to enjoy Kansas, which was perfectly calm unlike the tornado like current on the first dive. And Big Mo got to take Martha for a ride, on the best possible way. What a gentleman!
In the afternoon we dived 2 Thumbs Up. First with current, then without. Whitespotted groupers and garden eels were the stars of the show for the first dive, and 3 Nai'a pipefish (one of them carrying eggs) and a Leaf Scorpionfish were the stars of the second dive. At night we headed to Namenalala with 15 out of 18 divers, that must be a record night dive attendance! We saw a sea krait, mating nudibranchs, a giant seahare and every squat lobster and shrimp in the book!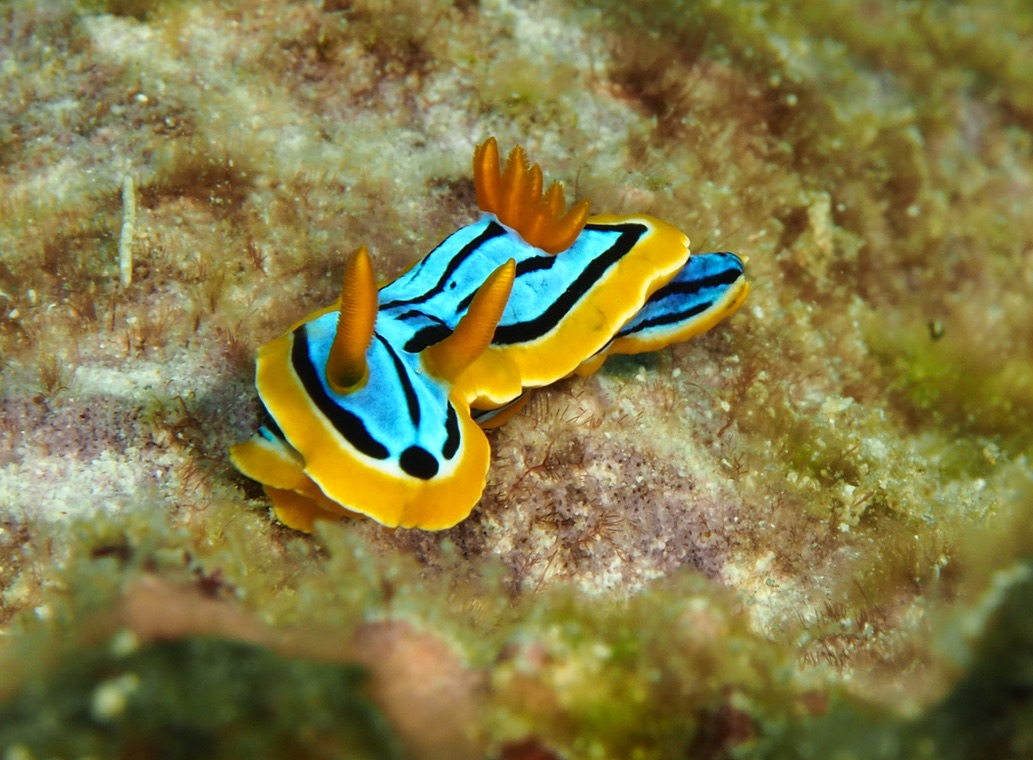 Photo by: Colin Murray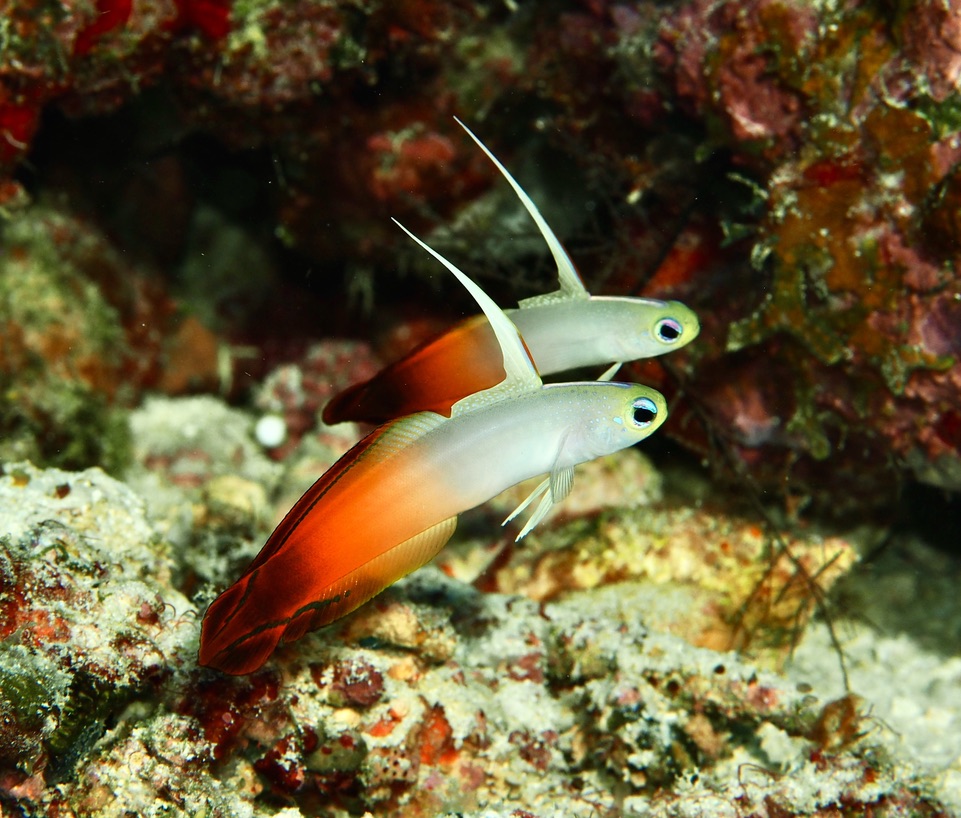 Photo by: Colin Murray
Our morning dives were again at North Save-a-Tack and action packed with barracudas, jacks, Silver tips, white tips and some wild currents. The group more and more enjoyed relaxing as they watched the action from a calm spot! Trish even saw a Hammerhead! We also saw some macro life, like nudibranchs, pipefish and blennies.
In the afternoon we enjoyed the best kind of Magic Mushrooms: quality rubble, crevice filled bommies and fish soup at the top! We saw baby sharks, nudibranchs and flatworms, a colony of skeleton shrimps (easily 100 of them on 4 big hydroids) and upon surfacing: 2 shy but beautiful minke whales. Could this day end any better??
The most enthusiastic of the group went on a night dive with Big Mo and saw a baby sea krait! Back at the boat, a huge baitball kept the rest of the group entertained.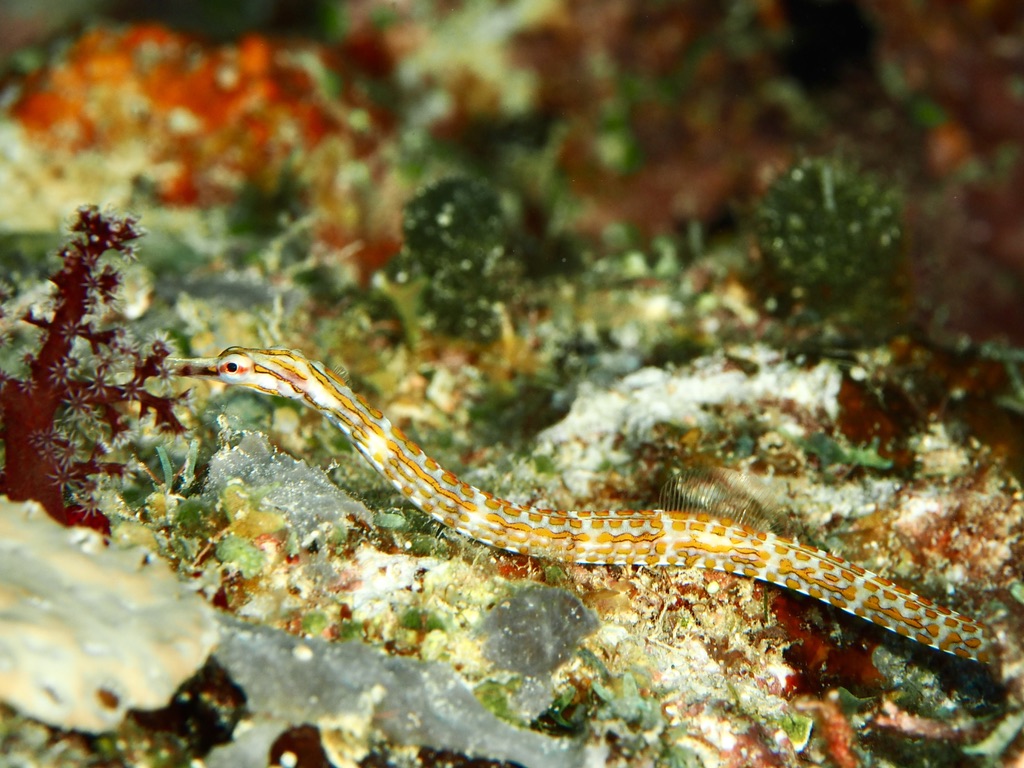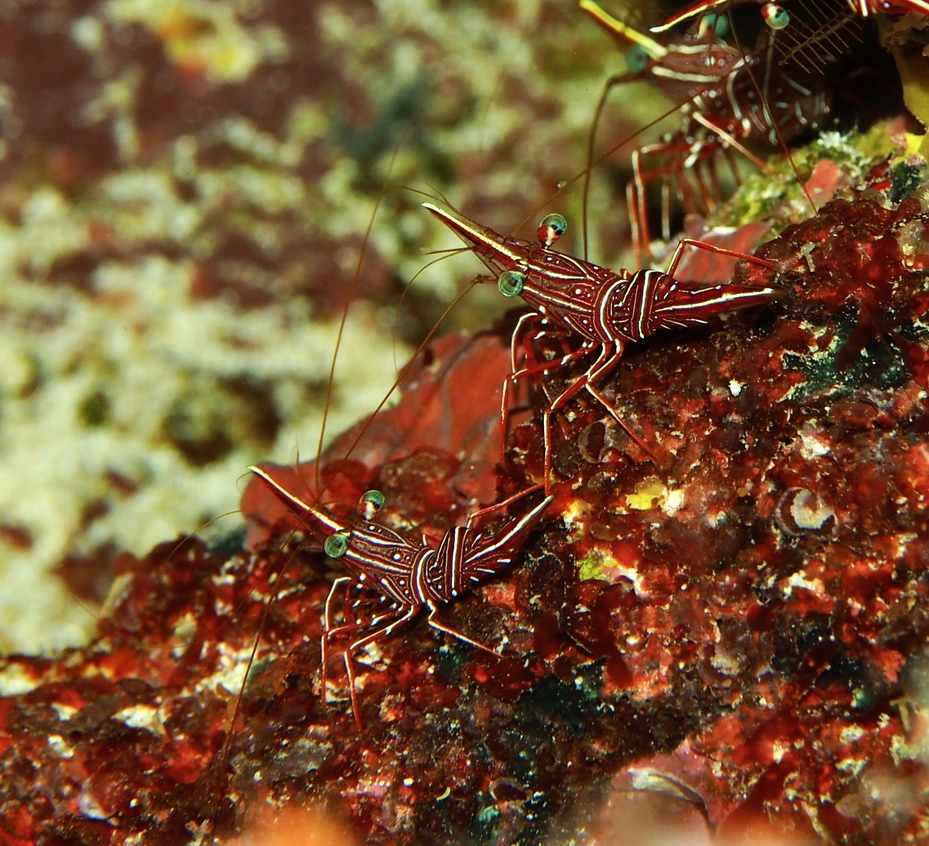 Photo by: Colin Murray
We moved to Wakaya during the night and woke up to the most beautiful sunny day. Verl "won" the vote to perform the traditional Manta dance and selected Bel to performed with him… and just as they were getting finished with their performance, a manta showed up on the surface right by Nai'a!! Well… nicely done, Verl. This was the most efficient Manta Dance yet!
During the day we visited our three main sites in Wakaya and saw  Skeleton Shrimp, Blue Dragons, Sea Spiders, Longnose Hawkfish and Leaf Scorpionfish as well as Grey, Black Tip and White tip sharks and a huge Napoleon Wrasse. Jan did her 100th dive in the morning, but we only saw one kind of nudi down there!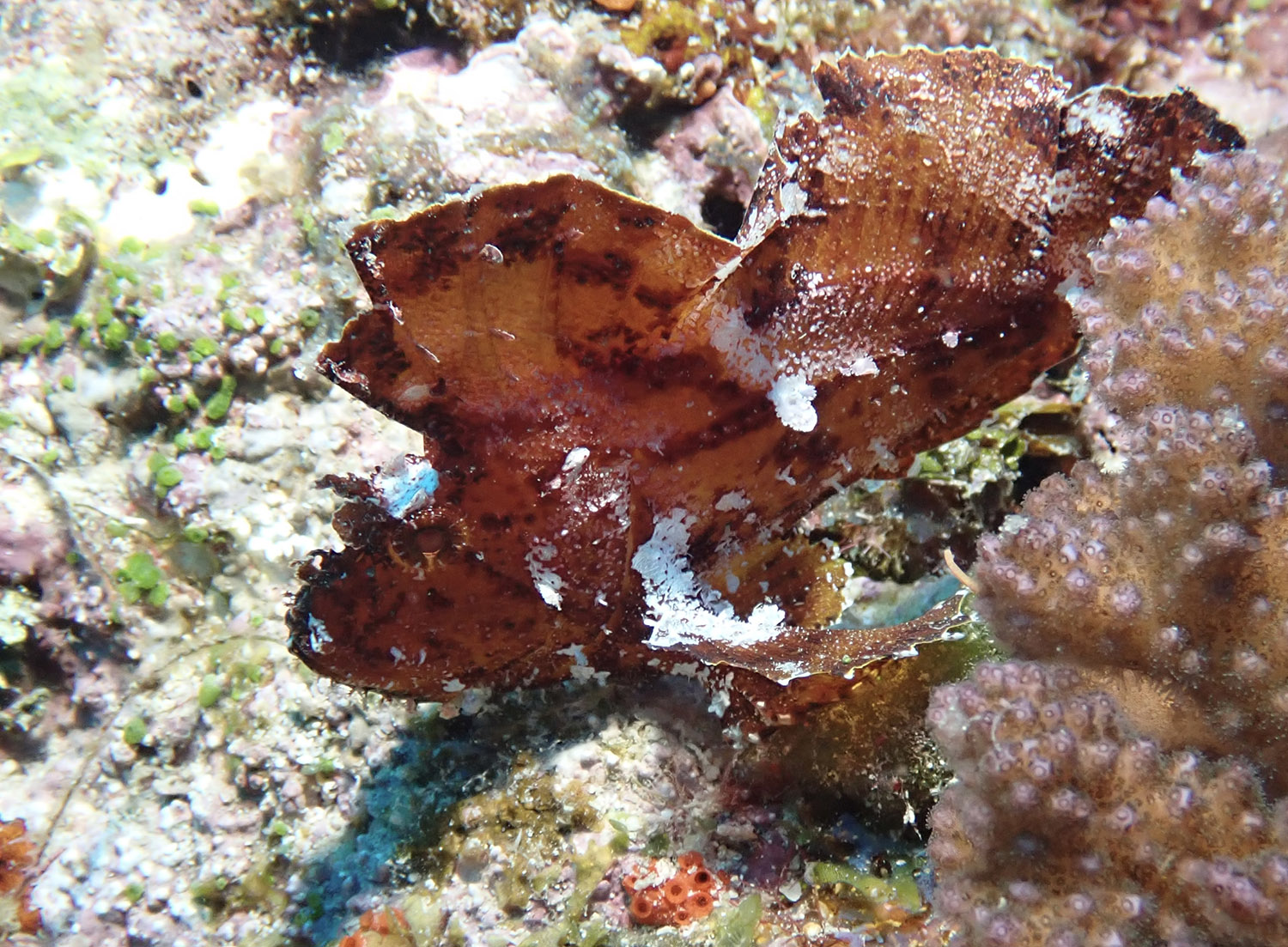 Photo by: Bonnie Lee
For our last dive of the day, the groups chose their favourite sites to revisit. Mighty Righty went back to Vatu Vai and ended up in a twisty and twirly whirlpool, so despite Bel's and Verl's dance, they finished the day without a manta. Lucky Lefty returned to Lion's Den and, according to Martha, swam (or got carried for) 6 miles down current. It's fun to fly underwater!
At night, 6 of the group headed for the last (and best) night dive of the trip with sharks, turtle, mantis and many big crabs. The rest of the group sat with the crew on the dive deck and enjoyed beautiful Fijian songs and American classics by our very own. What an honour it is to be a part of this family.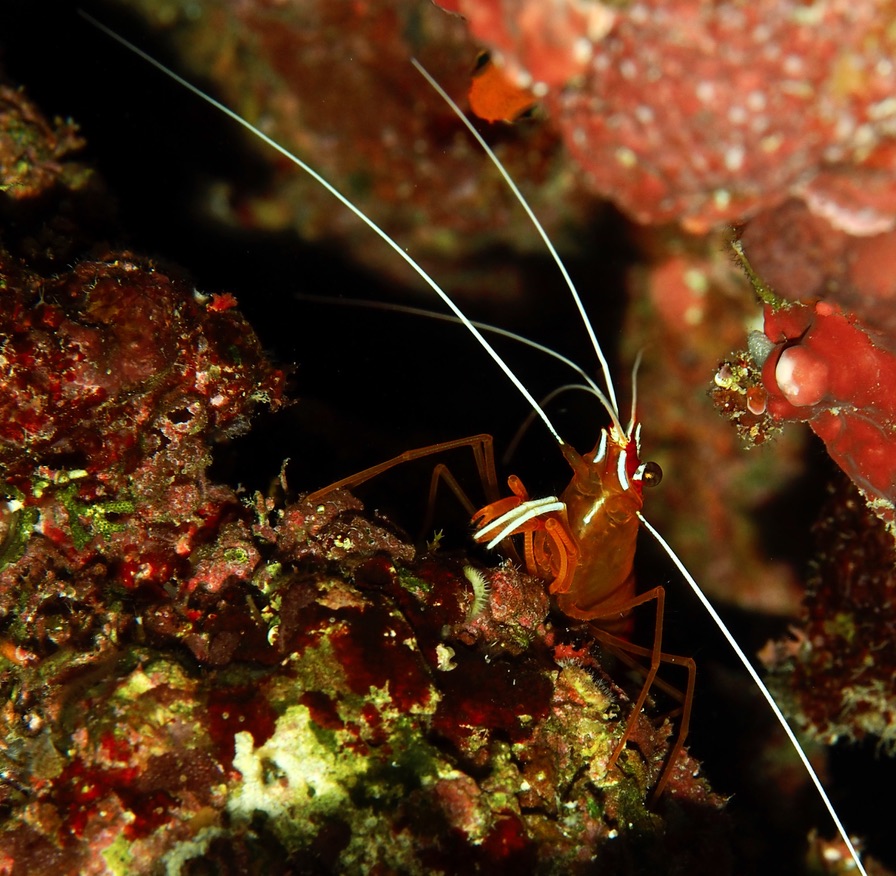 Photo by: Colin Murray
For our last day, we woke up near our favourite Sea Mounds: Mount Mutiny and E6. It was Big Mo's birthday and we were happy to share his big day with him underwater. At Mount Mutiny we saw turtles, a Hammerhead, small White Tips, an Ornate Ghost Pipefish and 50 shades of healthy hard corals. It was Martha Diving, without Martha! So we brought her to our second dive to see E6 and its gorgeous Cathedral filled with Blue Dragons and Sea Spiders.
Our day finished with a nice cruise back to Lautoka when we all gathered on the sun deck and watched the spectacular sunset and shared stories about this trip and past ones. It was a true pleasure to have such a wide variety personalities and backgrounds on board and to show you all a great time in Fiji. Tom, thank you for organizing this trip, even if Martha was still 5 feet tall when you started!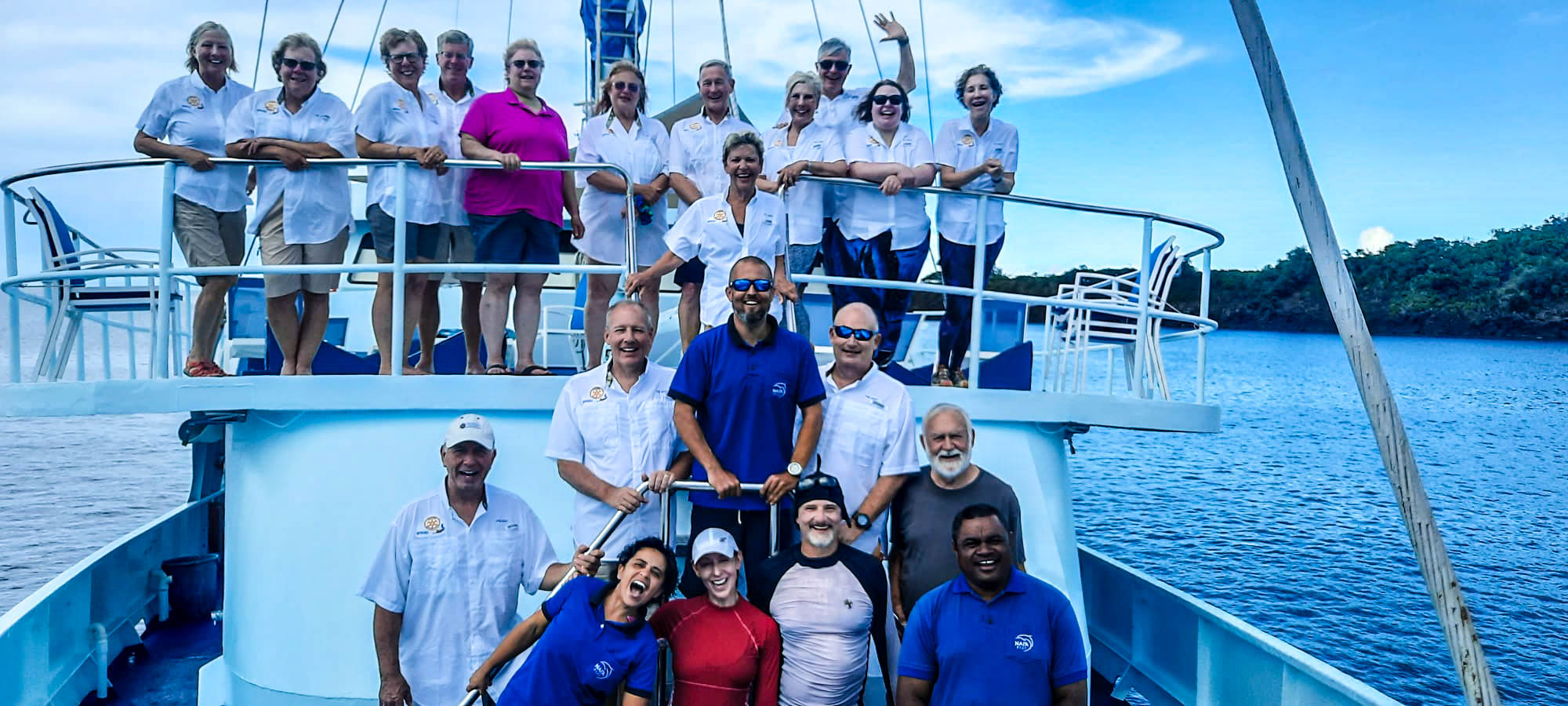 This week we learned just what a great angry chihuahua Shannon can be, how well Verl can move his hips when a Manta call is involved, how lonely Dean feels when nobody is there to take pictures of his findings and that Eric's forte is NOT paddleboarding. Alaska has some great scuba ladies, Bonnie is an enthusiastic singer and Rotarians have more fun. We hope to meet more of you in the future!
Comments
"This trip was better than I expected. And I expected it to be pretty frickin' great. Thanks to all the crew who made our first liveaboard so memorable."