The Whole Shebang!
Destination: Blight Waters
Trip Date:
Feb 12th - Feb 19th, 2022 -
Comments
Author: Bel & Mike
Welcome Back: Jon, Rosie, Audrey, Robbie, Jean, Steve, Judy, Amerika
Congratulations: Emily for her 100th dive and Audrey for her 500th dive!
Whales and dolphins. Mantas and hammerheads. Pygmy Seahorses and Ghost Pipefish. Anthias and Fusiliers: safety stop companions and heartbeat of the reef. This incredible week marked the beginning of our International Charter season and the open borders brought us guests who waited two years to visit Fiji. It was worth the wait!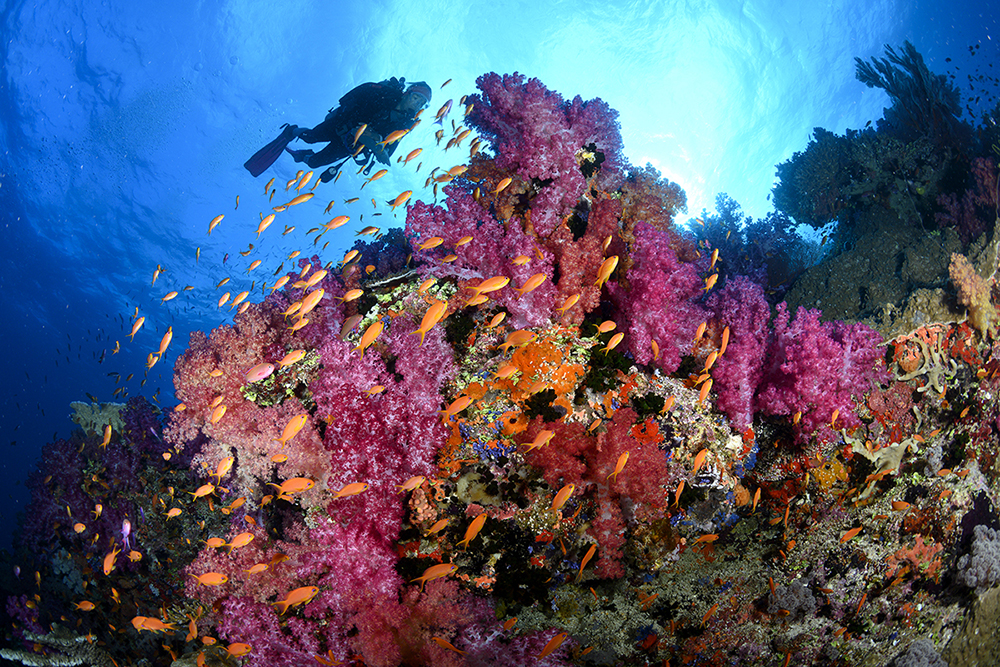 Photo credit: Jon Bertsch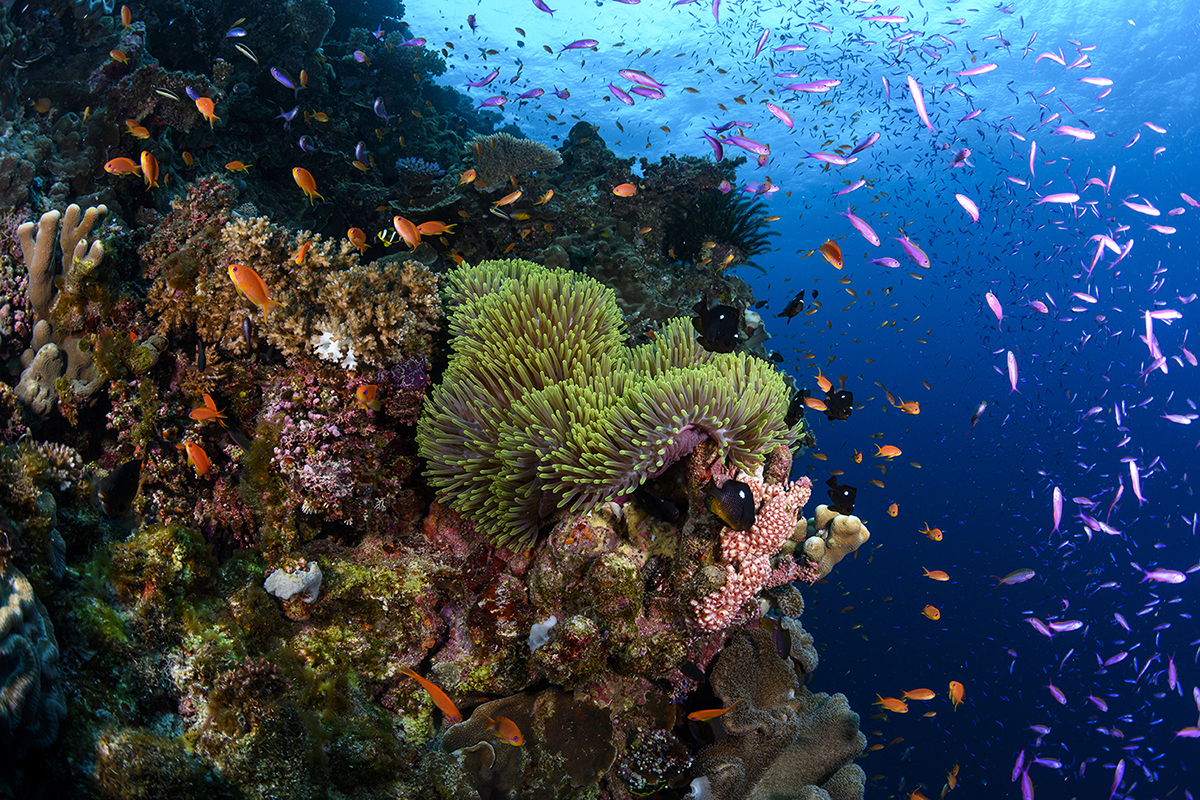 Photo credit: Jon Bertsch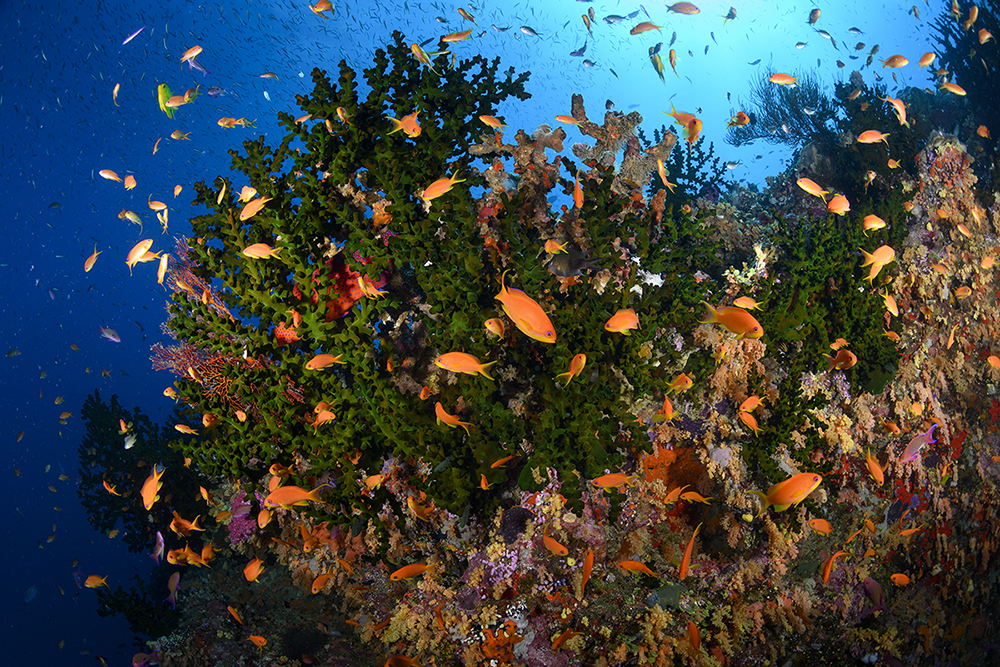 We started the week welcoming back almost all of our guests! Eight out of eleven were aboard Nai'a for the second, third, or nineth time (we need to get you a punch card, Judy!). Audrey & Robbie just missed Rosie & Jon 7 years ago (being on consecutive trips) and Judy and Amerika were with us just last week.
At our checkout dive at Samu's reef, Rosie was excited about her juvenile Sweetlip, but disappointed she couldn't convince Jon to spend his entire dive trying to get that one perfect shot. Judy saw a new fish (which turned out to be a Barred Rabbitfish) and Amerika fell in love… with her new video editing software. Steve came back early from the dive and sat talking to Bel and Jim (who skipped the dive). As they talked about where they'd been in the Caribbean, Steve mentioned he got married in Montserrat, and Jim responded he once crashed a plane in Montserrat. Rob may just have met his match for the storytelling!
We steamed gently overnight to wake up in Vatu-i-ra and start the day with a stunning dive at GoMo. Tons of Anthias and Fusiliers crowded the top of the reef and did their beautiful ballet around the hard coral garden. As they were surfacing, Amerika and Jean saw boobies diving in. What a way to wake up! The group challenged us to keep the dives to this same level, and we did not disappoint with Mellow Yellow. Aside from the gorgeous yellow soft coral, we saw hundreds of Golden Damselfish (and Cathy nearly got bit by one!), 3 different species of Flabelina Nudibranchs and Cathy spotted a Blue Dragon. Two huge Specked Snappers at the end reminded us it was lunch time!
In the afternoon the groups split and dived Howard's Diner and Coral Corner. Then we went together to Alacrity and nerded out on macro life. Sea Spiders, Nudibranchs, Flatworm, juvenile filefish and a Spotted Eagle Ray… you name it. Big Bel and Little Mo were in charge, and Audrey wanted to know how in the world they would be able to tell them apart (Touche, Audrey… touche)! Mike, Emily, Cathy, Jon and Rosie returned there for an incredible night dive full of critters and decorator crabs.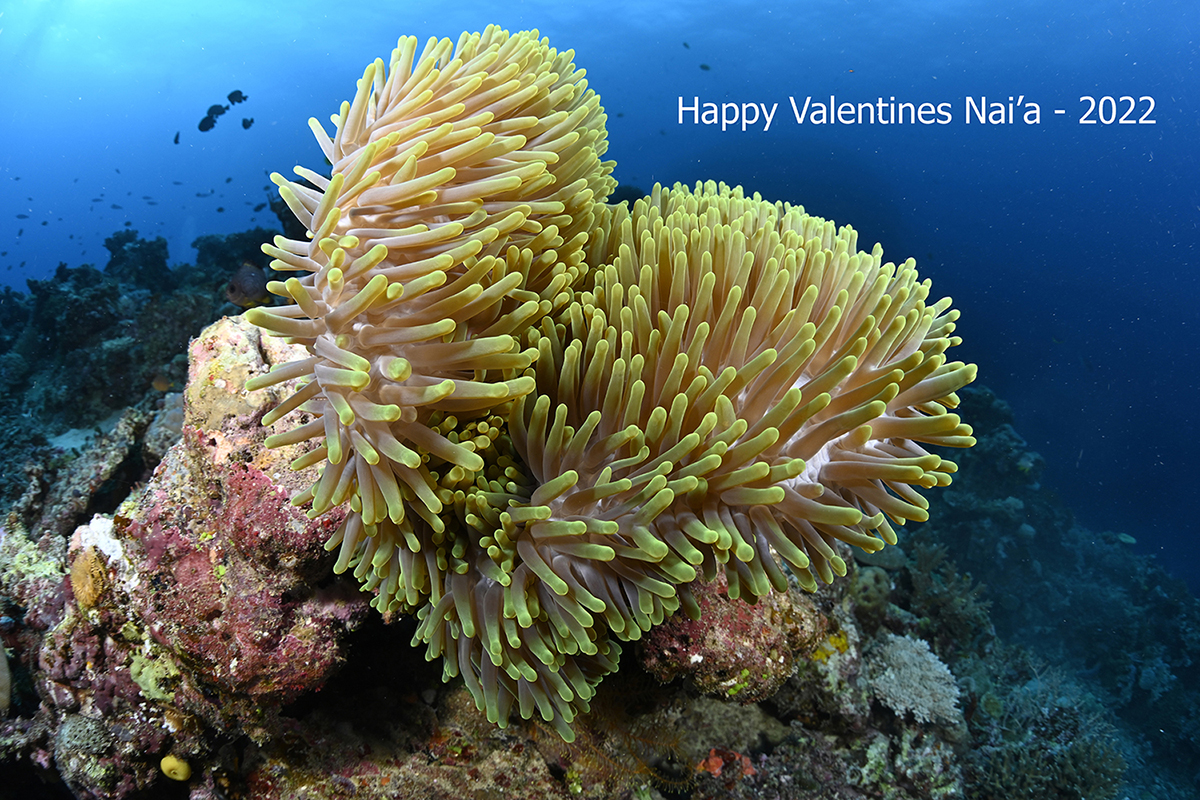 Photo credit: Jon Bertsch
The following morning we were welcomed by spinner dolphins at Wakaya, and Steve gifted us all with a Valentine's Day Manta Mating Call dance. The groups separated and explored Lion's Den with Mike and King Neptune (saw 3 hammerheads, leaf scorpionfish, ghost pipefish) and Vatu Vai with Bel and Rob (saw a Skeleton Shrimp Colony, some Emperor shrimp, Randall's and Gorgeous Shrimpgoby). Later the groups swapped dive sites and marine life and then headed to explore Blue Ridge in the afternoon. On the last day dive everyone diving (except Mike) saw a Manta, who was looking for Steve, who was chatting to Rob and Jim on the boat. Talk about missing your Valentine date!
At night we dived Wakaya Bay, Judy had a shark encounter closer than she was comfortable with and Bel's group watched a Lion's Paw Sea Cucumber make its way through the rubble. Just how alien are sea creatures allowed to look??
After another short and smooth passage to the island of Gau, we started the next day with a wake up dive at Jungle Jig. We were joined by a Sea Krait, Eagle Ray, Humphead Wrasse and baby sharks. Next we hit Nigali passage and had an amazing double manta encounter: Steve finally had his date! We repeated the same dive with the current about to change and had a Sharktastic time! Black and White tip reef sharks, turtles, barracudas and more sharks. We finished the day at Anthia's Avenue and Jim's Alley with little to no current and a lot of fish.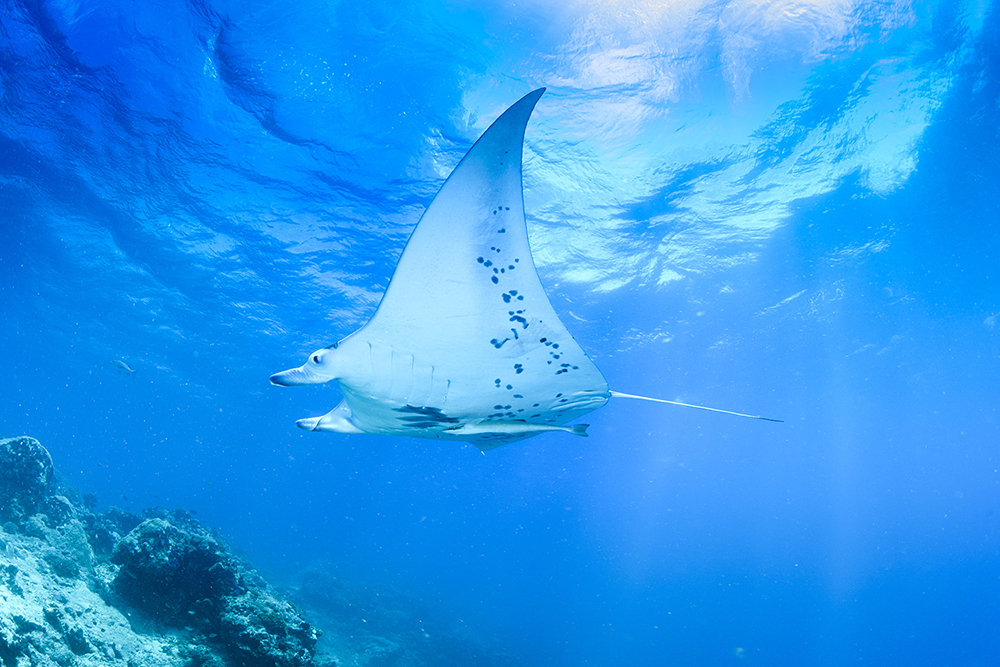 Photo credit: Jon Bertsch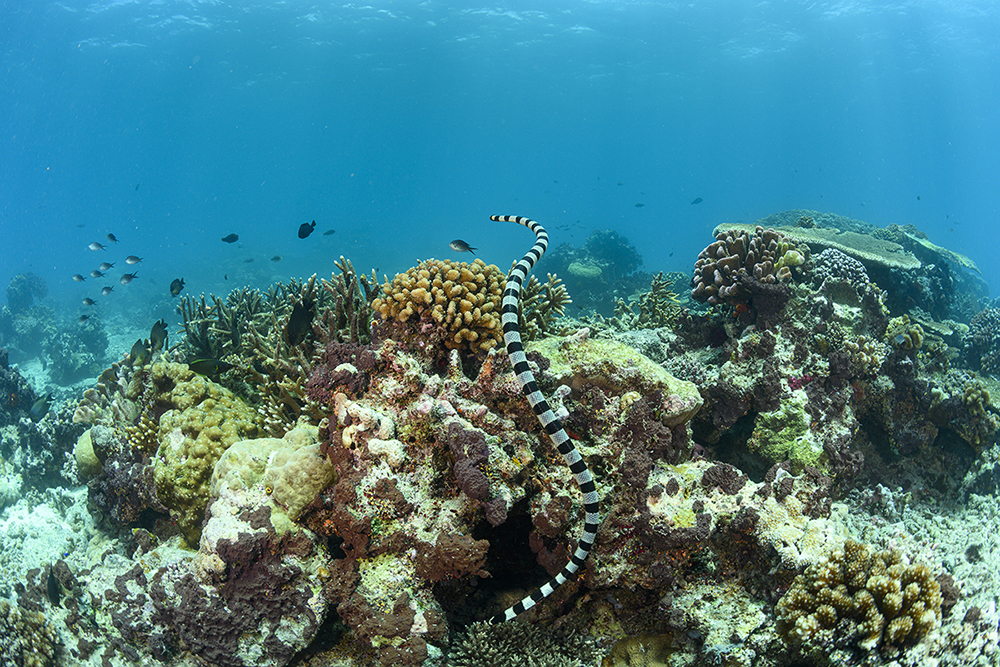 Photo credit: Jon Bertsch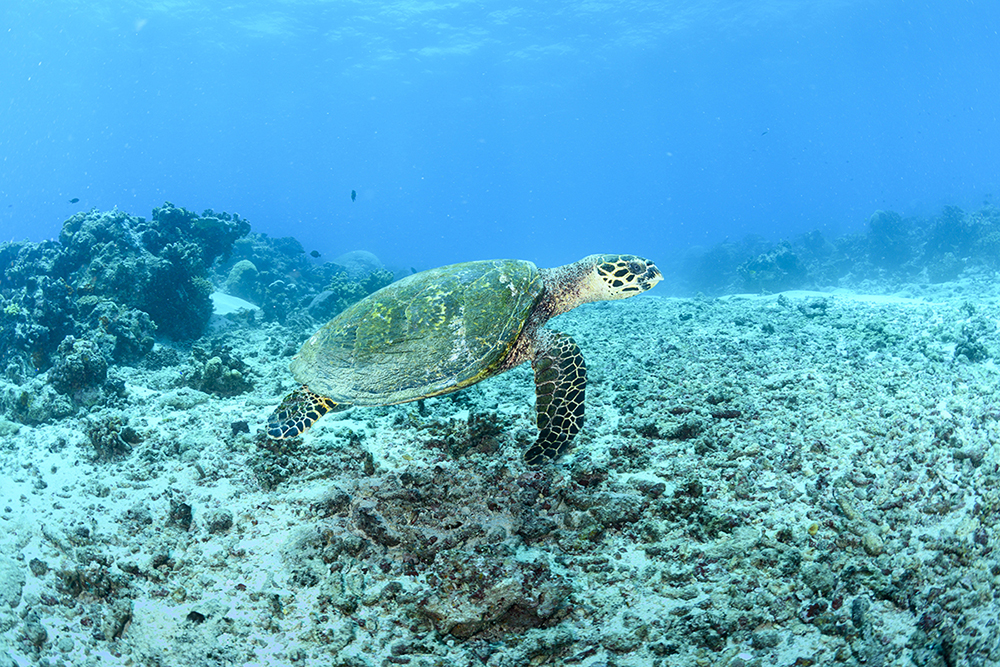 Photo credit: Jon Bertsch
At the end of the last dive, Jim returned to the boat performing "The Bel" (with a little assistance) after being challenged by Robbie. At dinner, Rosie asked Bel about the details for the proper technique… it began to look like by the end of this trip we'd have a lot of proud divers and dislocated shoulders.
We had a long but gentle passage and woke up close to Mount Mutiny and E6. We started with 2 dives at Mount Mutiny and it's gorgeous Chironephthya (and how to spell it) at depth and colourful hard coral garden in the shallows. Baby sharks transiting throughout the dive as well as large numbers of fusiliers, sergeant majors and golden damsels. Cathy even stopped mid-dive to count how many colours of hard corals she could see immediately around her… and she got to 9! Amerika saw a hammerhead, Rosie found a Sea Butterfly, Emily got a good swim with Rob and Judy didn't slay any gear. YAY!
In the afternoon we dived E6 and Steve now has a favourite dive site. The colours were even brighter and bolder than earlier, and the Cathedral took everyone's breath away. We headed up to the Sun Deck for Sunset and were joined by a whale, and just as the sun went down, the full moon came up. Could this day get any better? Well… finishing it off with a Kava Party may have been the perfect ending. We discovered Jean is a Fruit Bat with a Cow complex and that Cathy has a hell of a voice!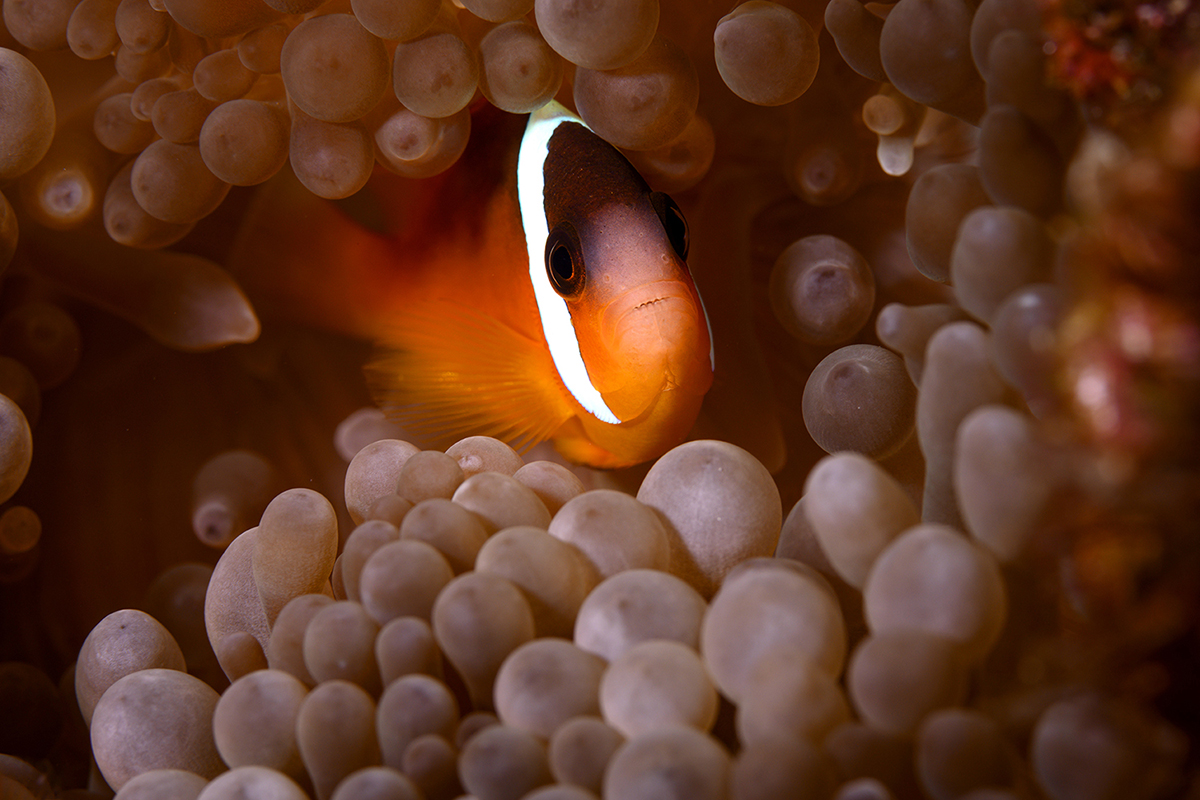 Photo credit: Jon Bertsch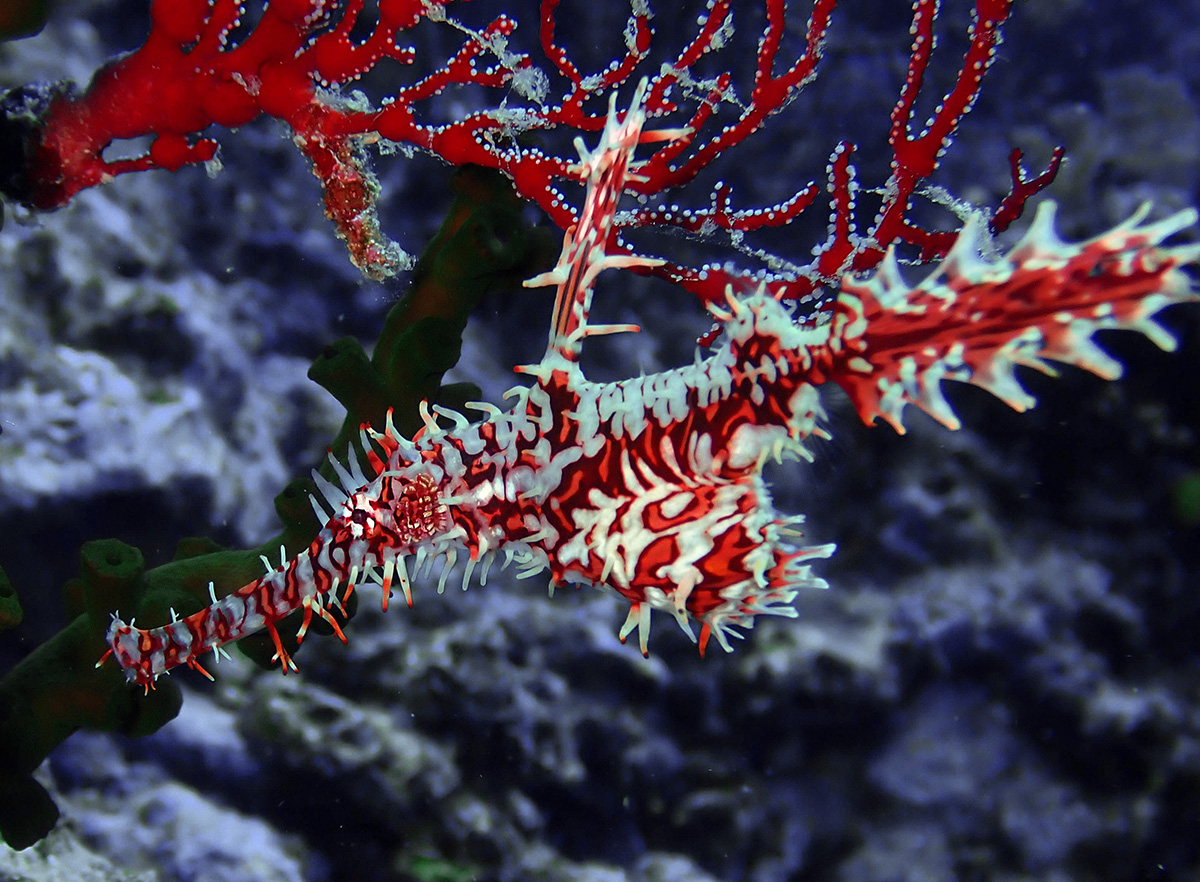 The next morning we explored Humann Nature and Cat's Meow with various degrees of current, great macro life and tons of soft corals and anthias. In the afternoon we dived UndeNAI'Able Reef and Pinnacle and saw nudibranchs in every colour and shape!
While most of the group was having dinner, Bel went to the bow to get some phone signal and… heard a whale! A Minke whale came up right in front of the boat… WOW! Amerika was there and Bel went to get the other in the salon, who got to see its fin come out of the water one last time before it disappeared again… And a fabulous sunset followed.
Bel, Amerika and Rosie went on the best kind of Girl's Night: a girl's night dive. Nudis, lion's paw sea cucumber, giant hermit crabs and a squid trio to finish it all off. Oh no, wait. They surfaced to a full moon right above the sea and saw a falling star as they approached Nai'a. Bel may be speechless, perhaps for the first time ever!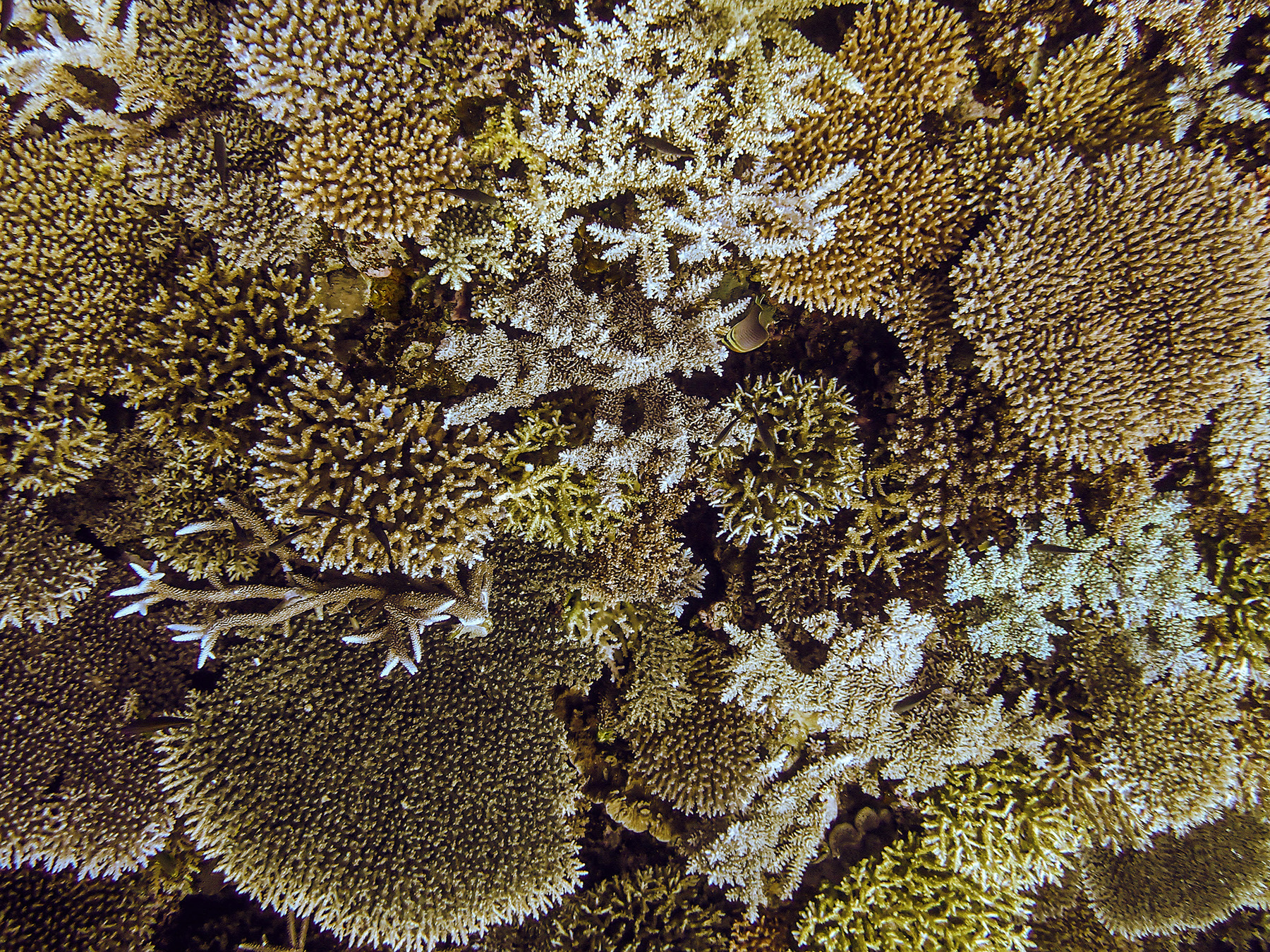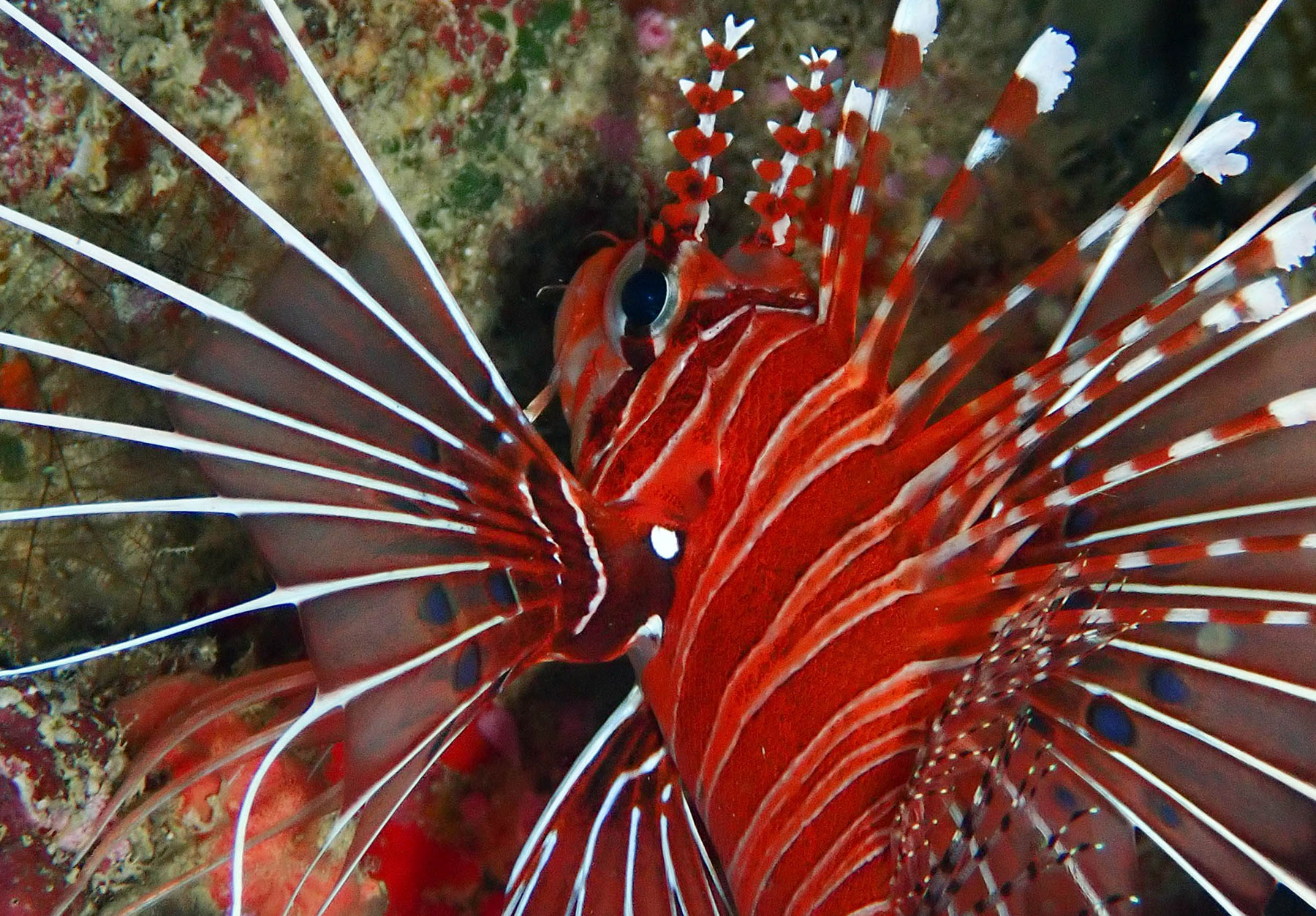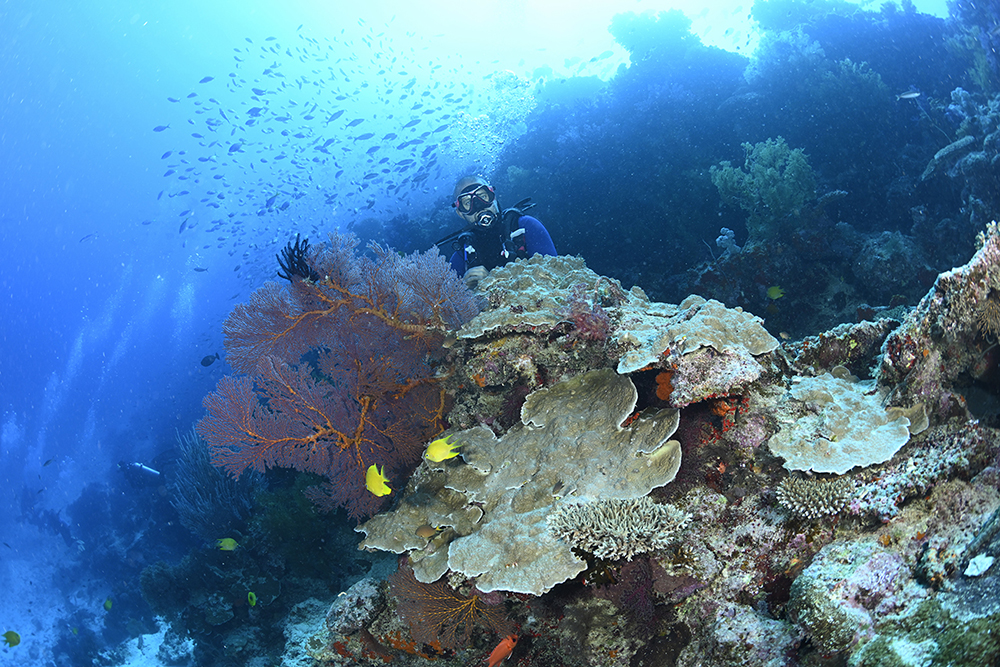 Photo credit: Jon Bertsch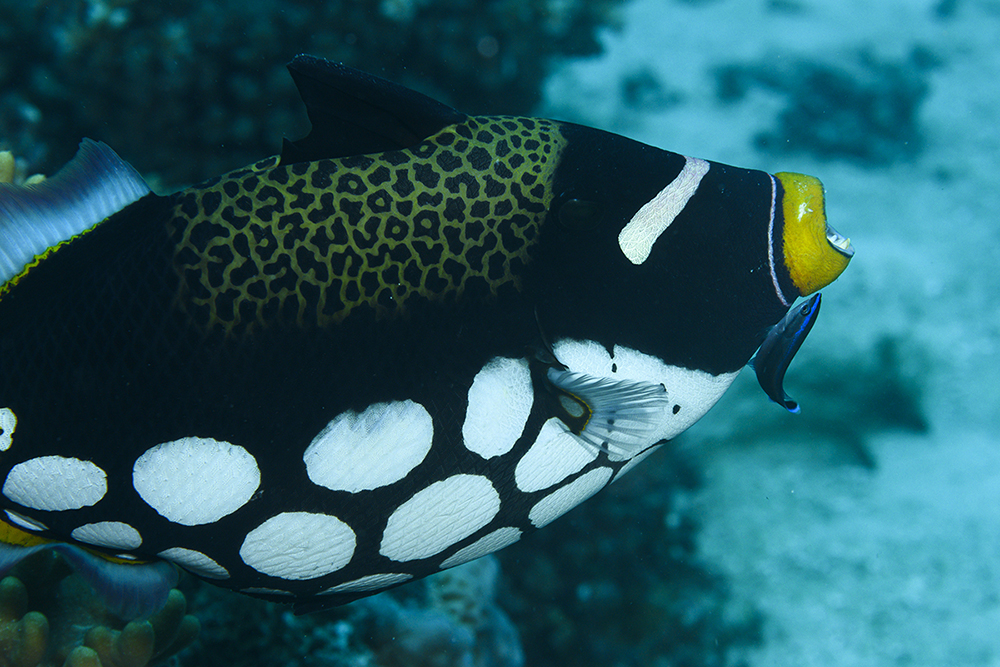 Photo credit: Jon Bertsch
We started the next day with an adventure ripping current dive at Coral Corner (in which Rob discovered Jean's Labrador personality) and a chilled critter focused dive at Charlie's garden. After that, Rob tried to split the group and send some people to Whole Shebang while he took the rest to Maytag. As much as he tried to sell Maytag, we think we actually heard crickets when he asked: Who's going to Maytag with me?? And we all had the most beautiful dive at Whole Shebang. We started with current, soft corals, and a fly through the reef, then shallowed up to a relaxing critter hunt around the gorgeous hard coral garden in the shallows. We enjoyed it so much, we went back!
It's only fitting to finish this week on a site with that name. We saw mantas, hammerheads, humphead wrasse, turtles, sharks, dolphins and whales this week. And that's just the big stuff. Our macro was incredible this week, and the hard and soft corals of Fiji really captivated this group. We're sending home a happy bunch of divers, incredible people who got from Fiji exactly what they deserved: the Whole Shebang!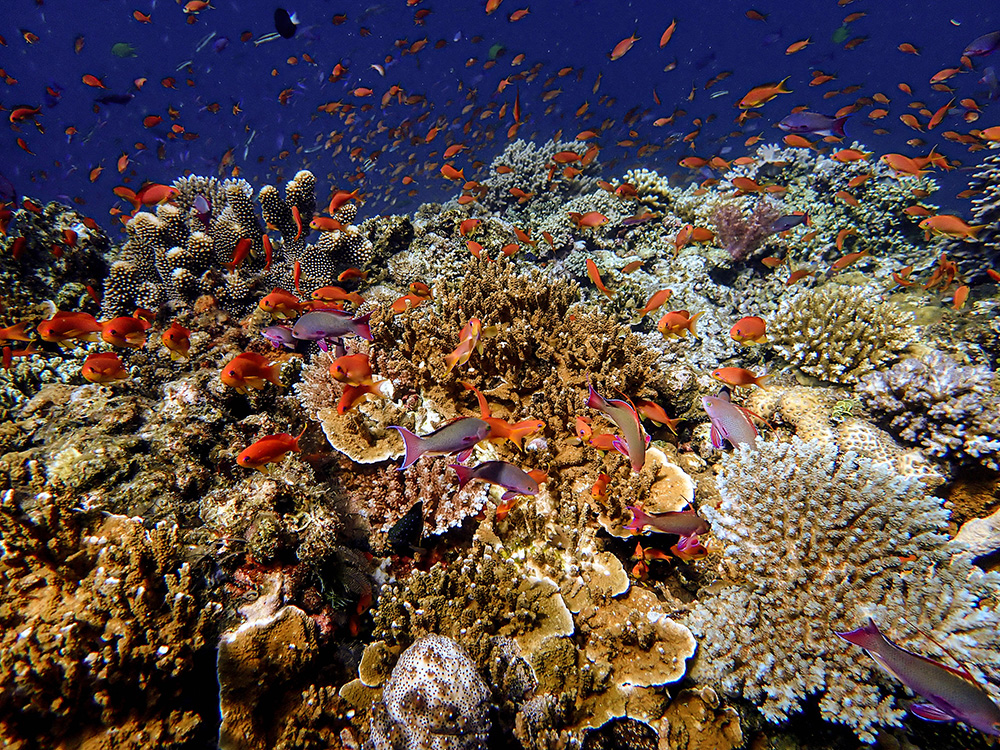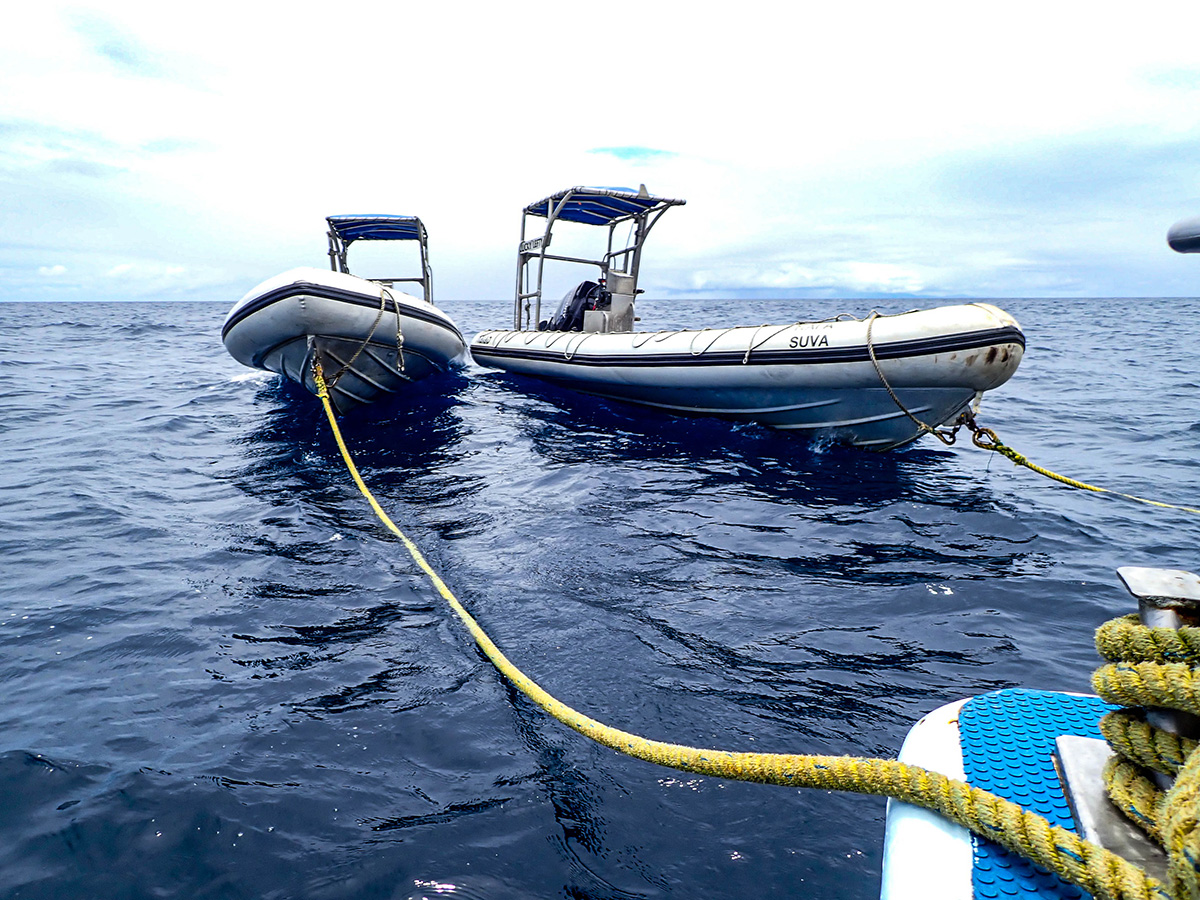 As a bonus, at least half the group learned to back roll INTO the boat and nobody dislocated a shoulder.
We enjoyed the last sunset of the trip on the Sun Deck and shared more stories before having our farewell dinner. It certainly has been an incredible week and we could not have asked for a better group to start our international charter season. It's been a true pleasure for us and the entire crew. Plans for a Valentine's Reunion trip in 2024 are already being made. We hope to see everyone back, and maybe Cat will get to join us next time!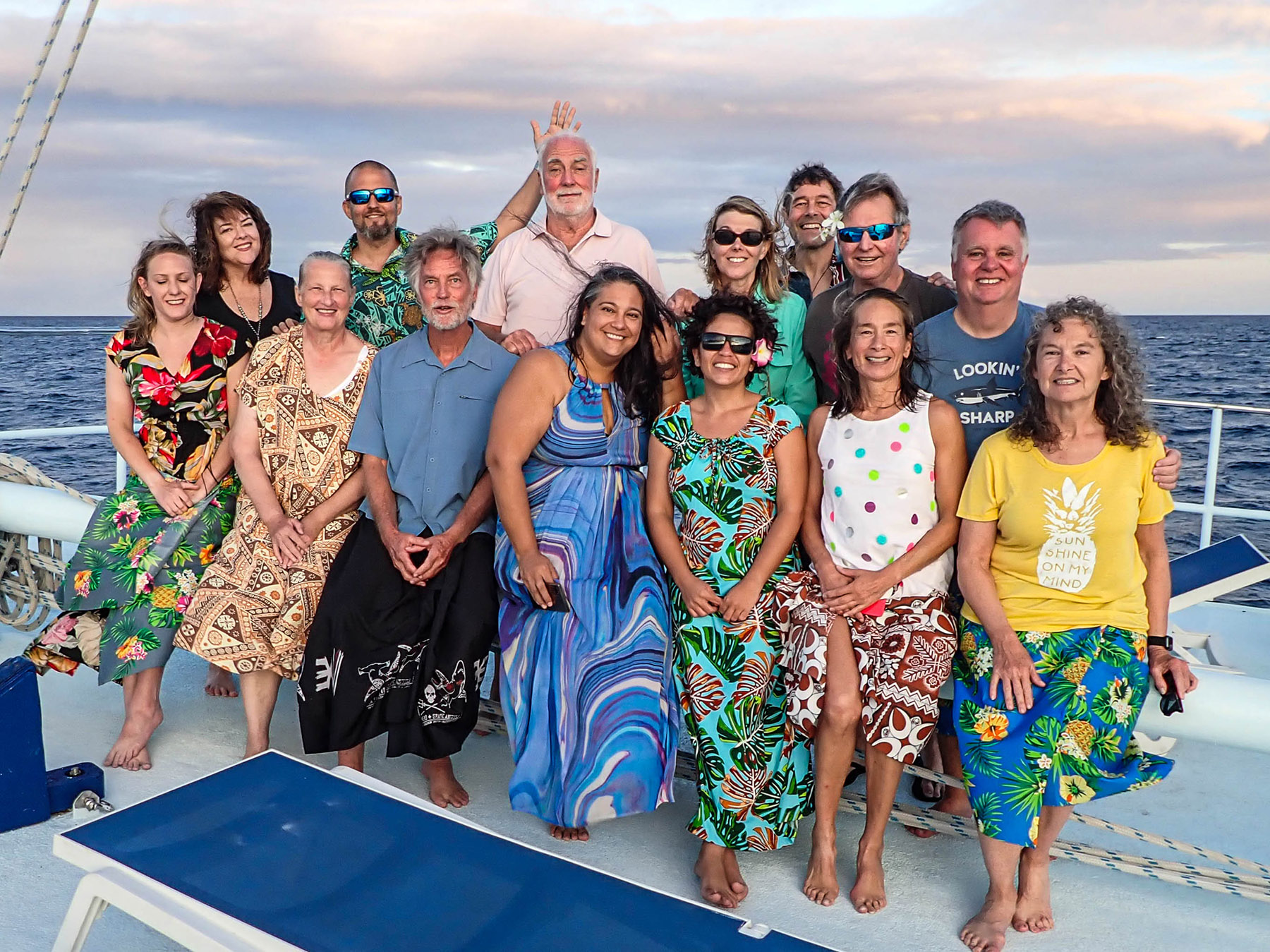 Comments
"NAI'A made a believer out of me! Fiji has been grossly underrated by both divers and scientists. Incredible fishes here and definitely worthy of protection."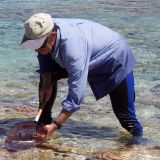 ~ Dr. Gerry Allen, Ichthyologist & Author, Conservation International