To RAW, or not to RAW
Destination: Bligh Water, Wakaya, Gau, Makogai, Namena
Trip Date:
Jul 9th - Jul 19th, 2022 -
Comments
Author: Bel & Mike
Welcome Back: Jim & Lori Quillen, Rod and Ralph
Congratulations: Lori for her birthday and her 700th dive, Jim for his 1000th dive, Debbie and Steph for their birthdays
Birthdays and big diving milestones. Mantas and Hammerheads. Thread Pipehorses and Pygmy Seahorses. Mega wedgies and RAW debates. This was a trip of many highlights, fantastic luck and a ton of fun! But the question is... do you shoot RAW???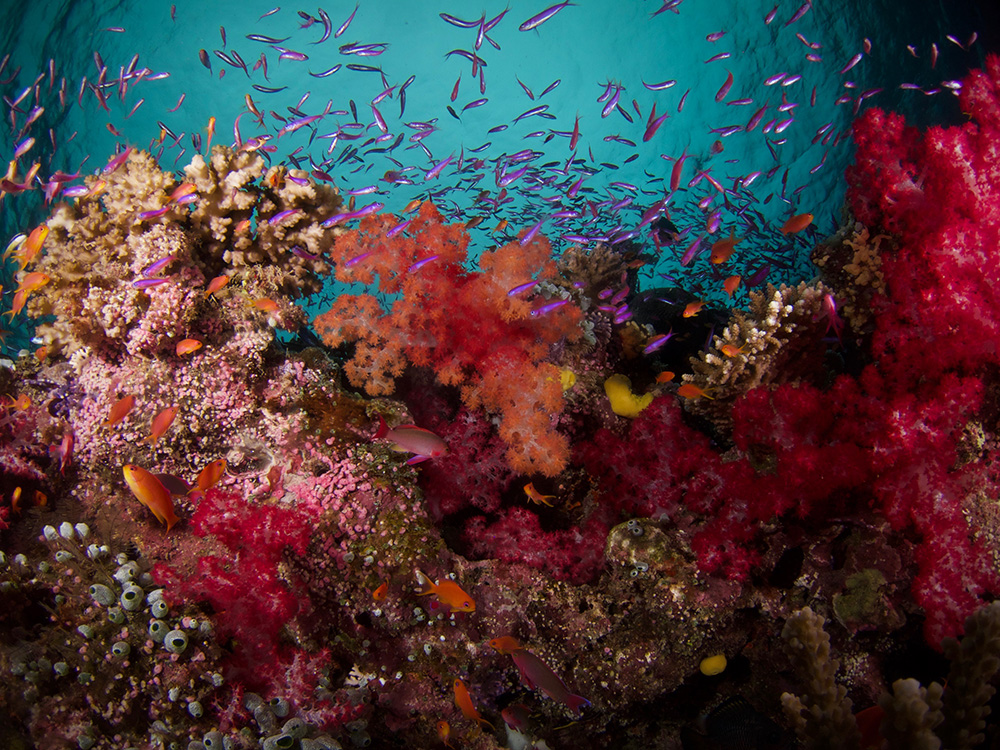 Photo by Ralph: Fiji soft corals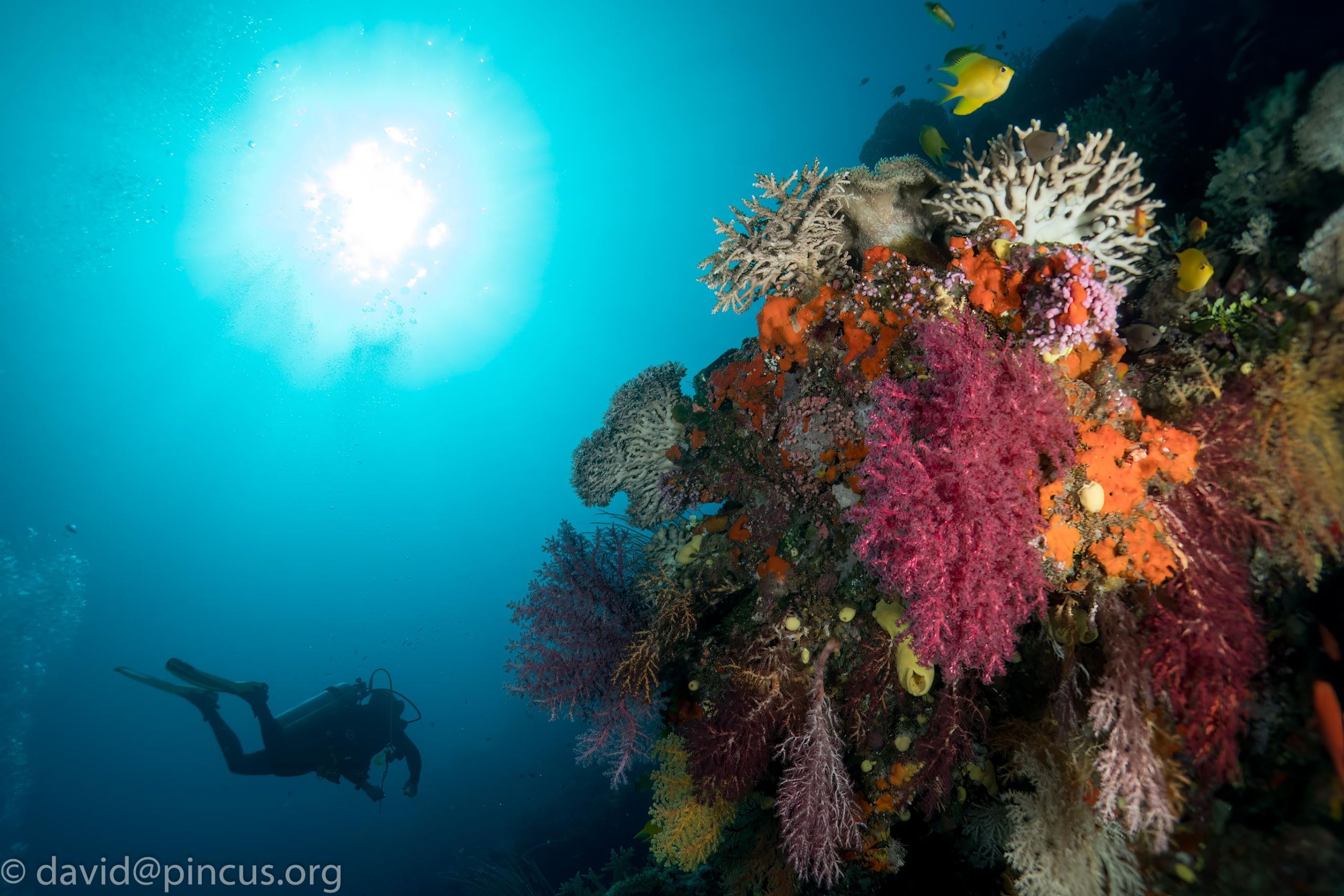 Photo by David: Rainbow Wall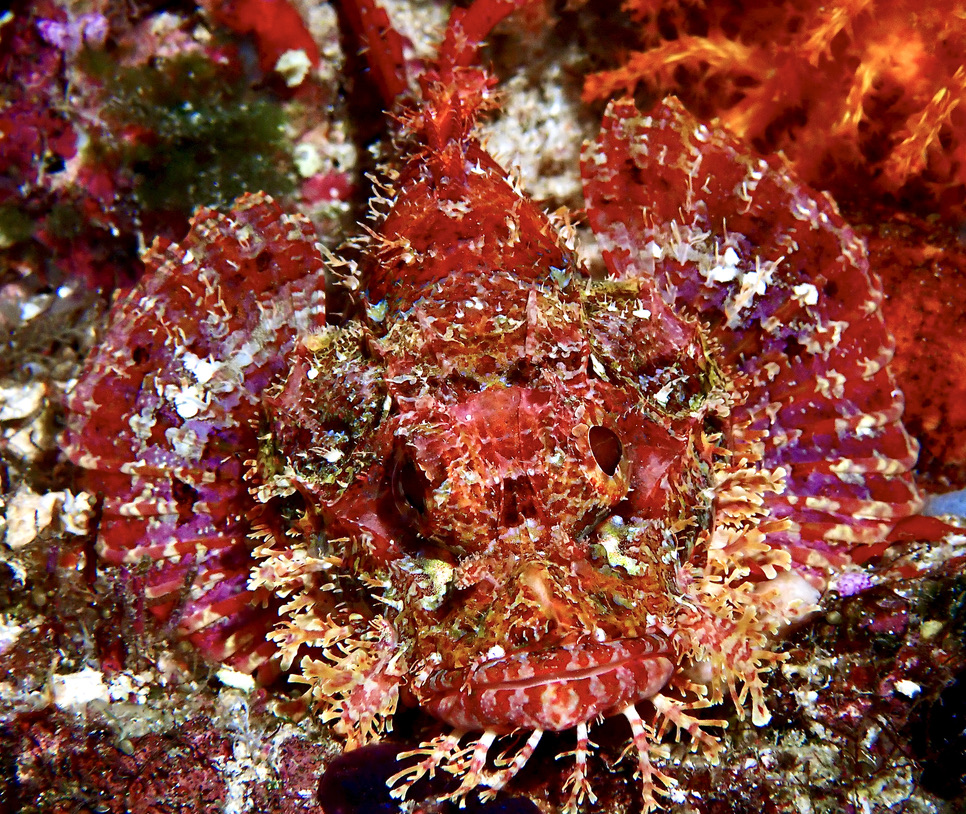 Photo by Adrienne: Scorpionfish
Our journey began with a double birthday celebration… technically Debbie and Lori had their birthday the day before… but since it was still their birthdays back home, we used that as an excuse to have some cake! On our checkout dive, Steph found a frogfish, definitely one of the best finds on Samu Reef so far!
We then had a long night passage to Vuya, where Lori completed her 700th dive among nudibranchs, massive tunas, a humongous school of bigeyes and the beautiful scenery at UndeNAI'Able. The wind was picking up and so we moved to Alacrity for our 4th dive and Mo showered  them with small critters. We skipped the night dive due to strong winds and headed over to Gau for 3 wonderful dives and the always memorable Village Visit at Somosomo.
Nigali was as stunning as ever and the Bigeye Barracudas stole the show once again. We also saw big Tunas, White Tip and Gray Reef Sharks, a sea krait and a huge turtle. On our subsequent dives, visibility remained super clear and we encountered more barracudas (about 50 big Yellowtails), the most colorful flatworm we've seen so far, a super chilled sea krait, a couple of pipefish and more nudibranchs. At the village visit, the usual warm Fijian Welcome embraced us on shore and the kids, home on school vacation, almost didn't let Hannah leave. David flew his drone and was exchanged for Hannah as the children's hostage, but we managed to get him back!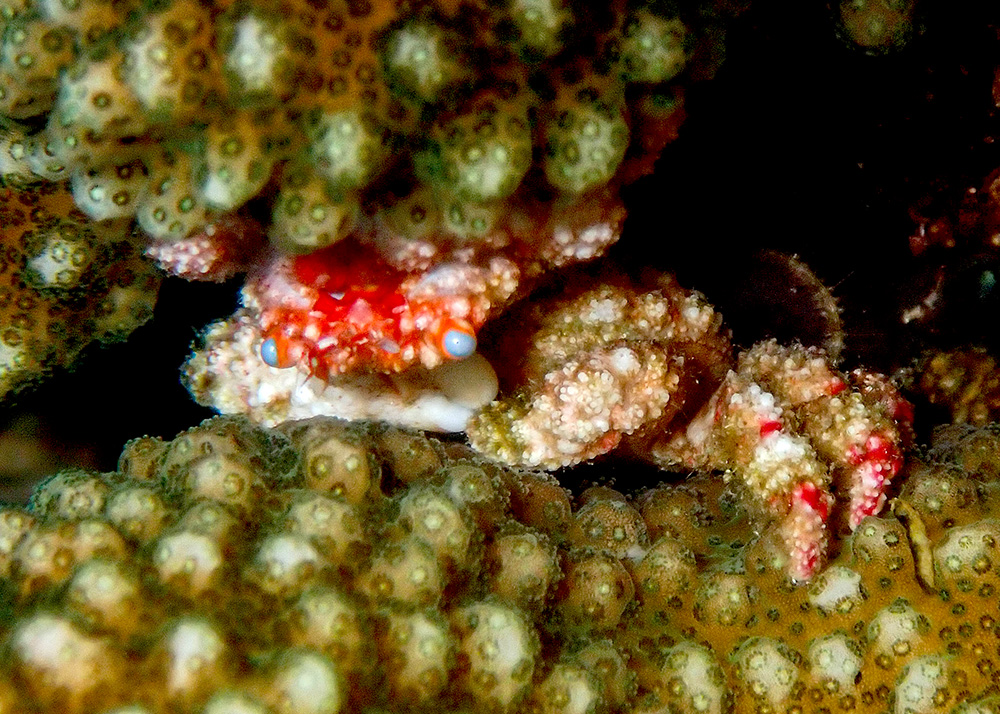 Photo by Bel: Crab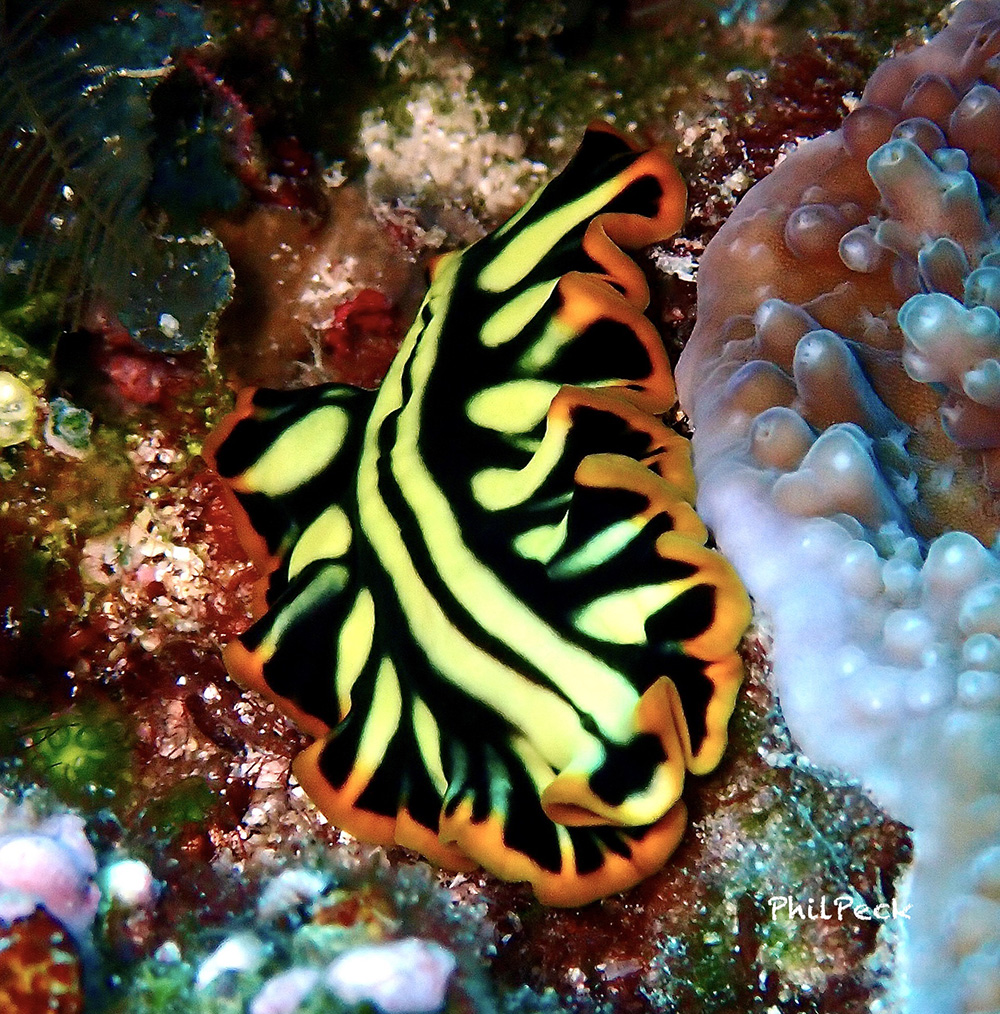 Photo by Phil: A very colorful flatworm!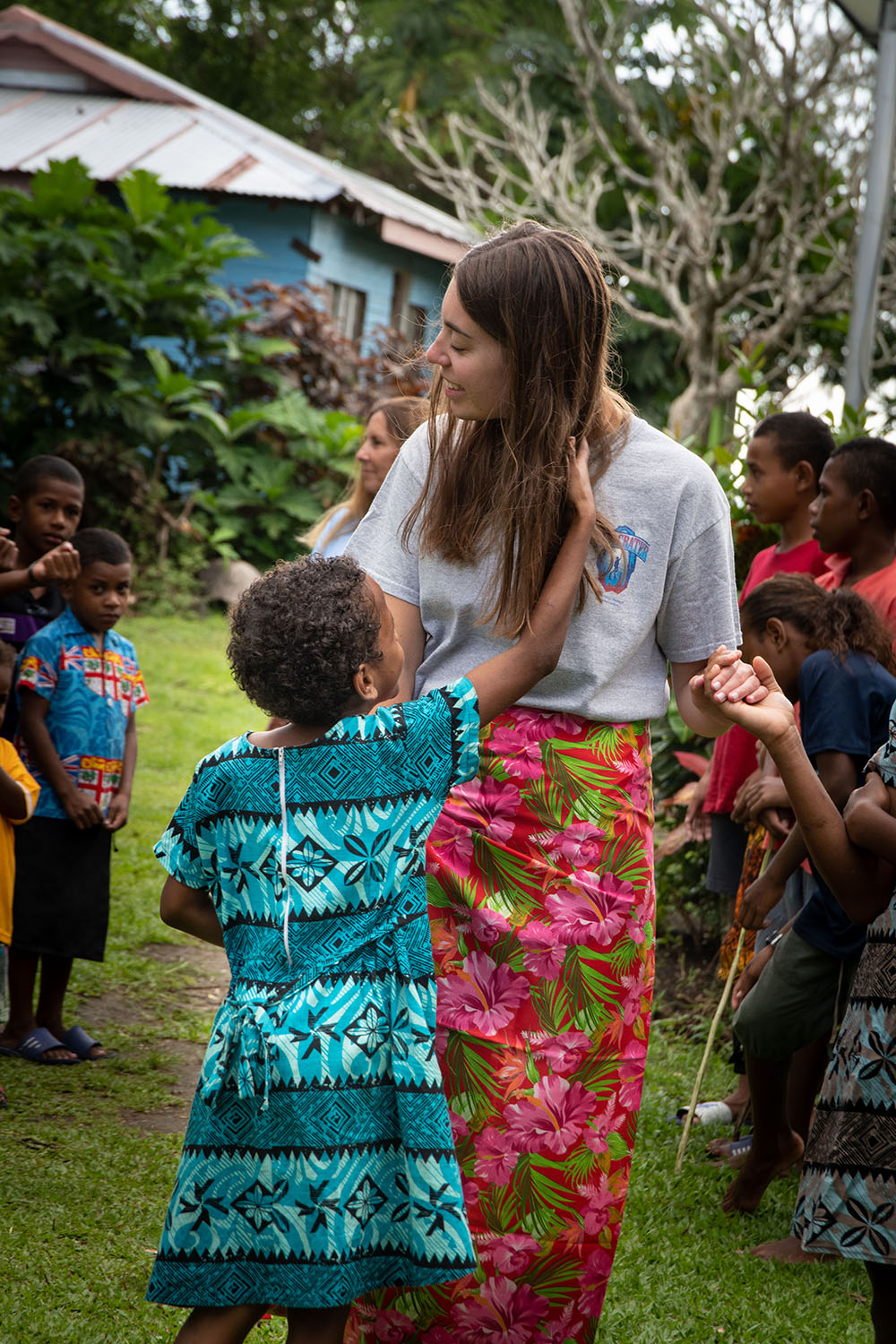 Photo by Rod: Hannah is a hit with the girls in Somosomo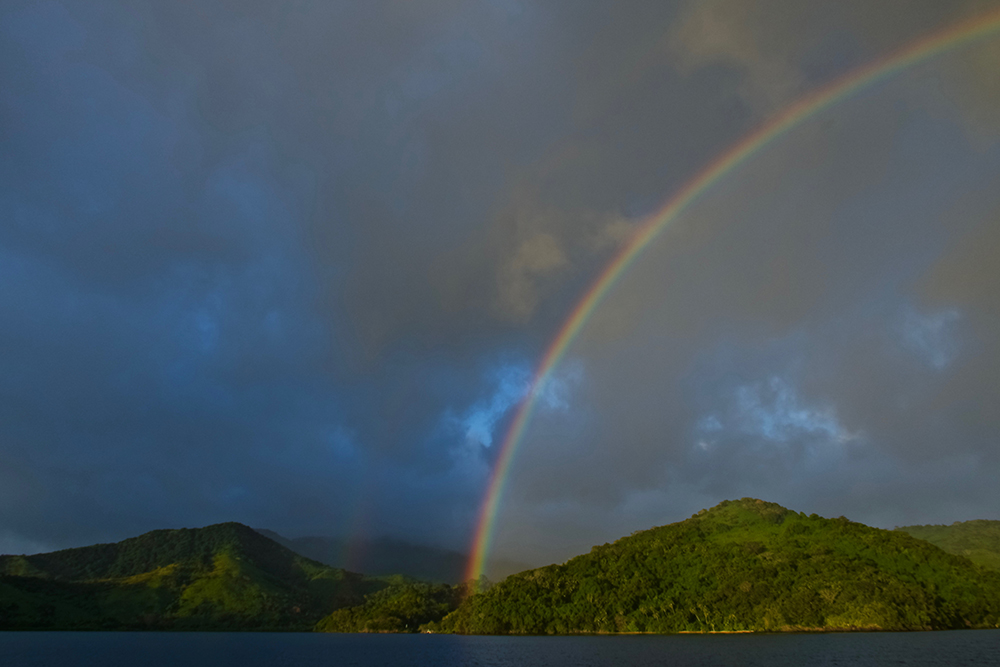 Photo by Ralph: Rainbow landing in Somosomo
The following day was spent at Wakaya, and we had an absurd number of Manta encounters. Shirley stole the show and danced for us for over 30 minutes, and we saw at least another 5 individuals. We managed to get identification pictures for 2 of them and a third one we could almost register as well. These were 3 new mantas to the Manta Trust database, and 2 we managed to identify. One will be named Chiloso and the Quillens are still pondering what to call the other one. We also saw a Hammerhead, Slender Dartfish, the cutest Hawksbill Turtle, a Pavo's Razorfish, Reef Sharks and the cutest juvenile Black Snapper. On the night dive, Jim Q celebrated his 1,000th dive!
In the morning we sailed a couple of hours to Makogai and explored our beloved bommies. This time we added Becky's to our list, which ended up being everyone's favorite! The layout of the sites alongside mild currents and great visibility made for a nice relaxing day of diving. Nudibranchs were abundant, and we also saw a couple of Blue-spotted Ribbontail Rays, two shy octopuses, many Marshmallow Sea Stars, the resident Juvenile Rockmover Wrasse and a load of small critters. We all had a blast, and David got the wedgy of a lifetime. The night dive at Ron's Delight was spectacular once again. The biggest moray that ever lived freaked out some of the divers, but we still enjoyed a vast array of decorator crabs (2 of them covered in zooanthids, SO GORGEOUS!) and shrimps. And to finish it all, a turtle.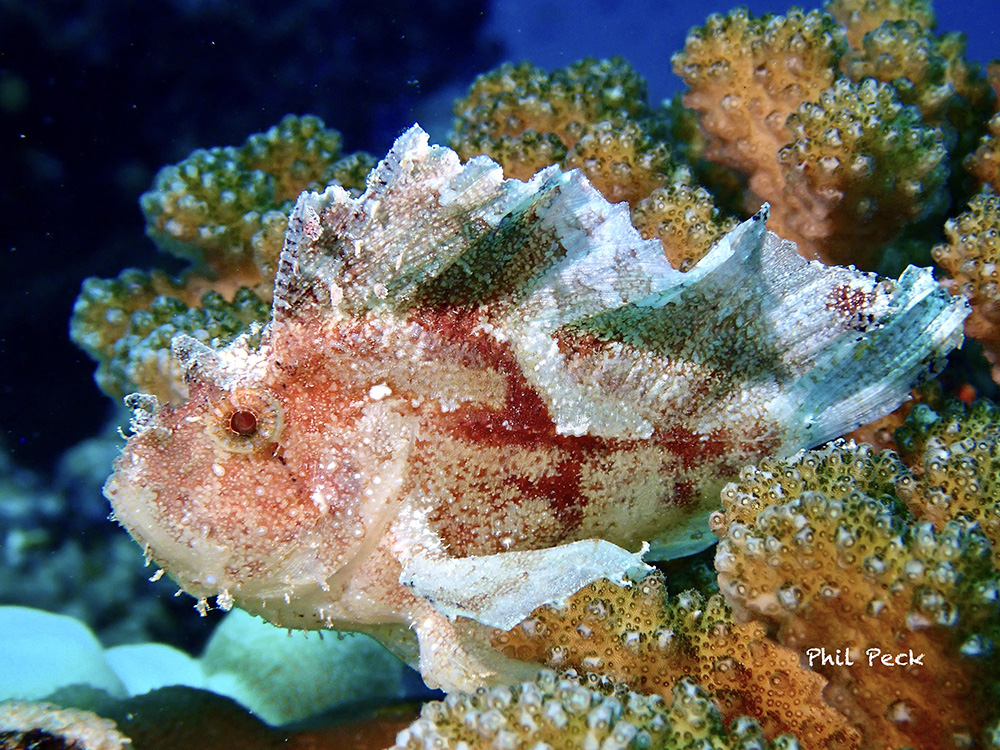 Photo by Phil: Leaf Scorpionfish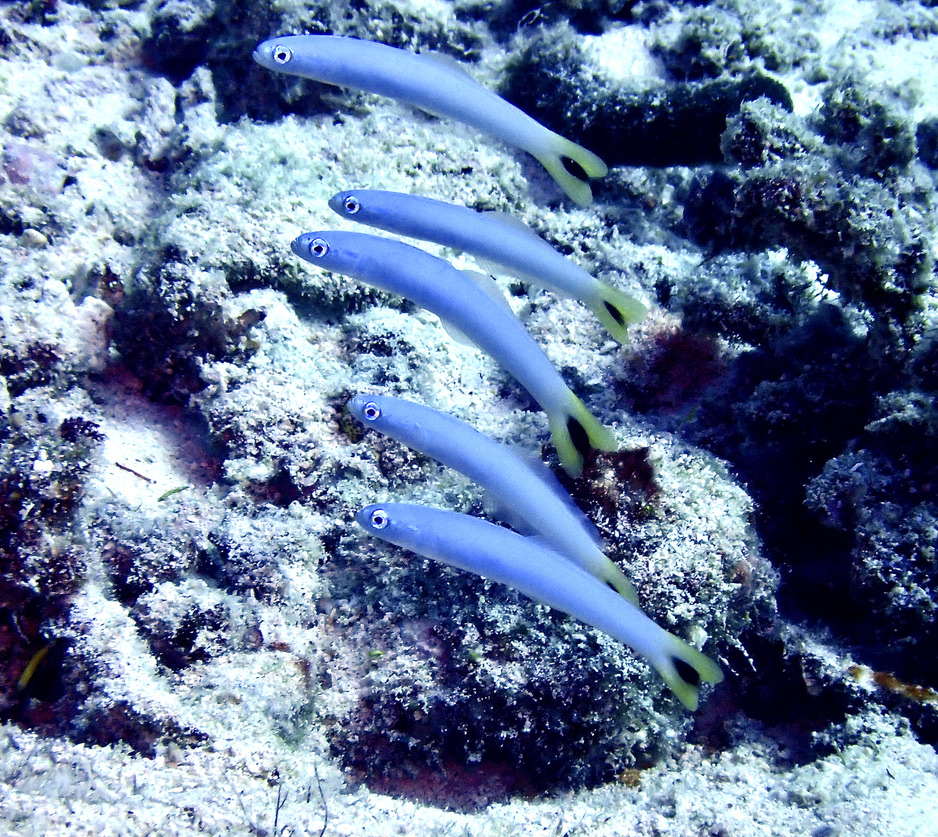 Photo by Adrienne: Spot-tail Dartfish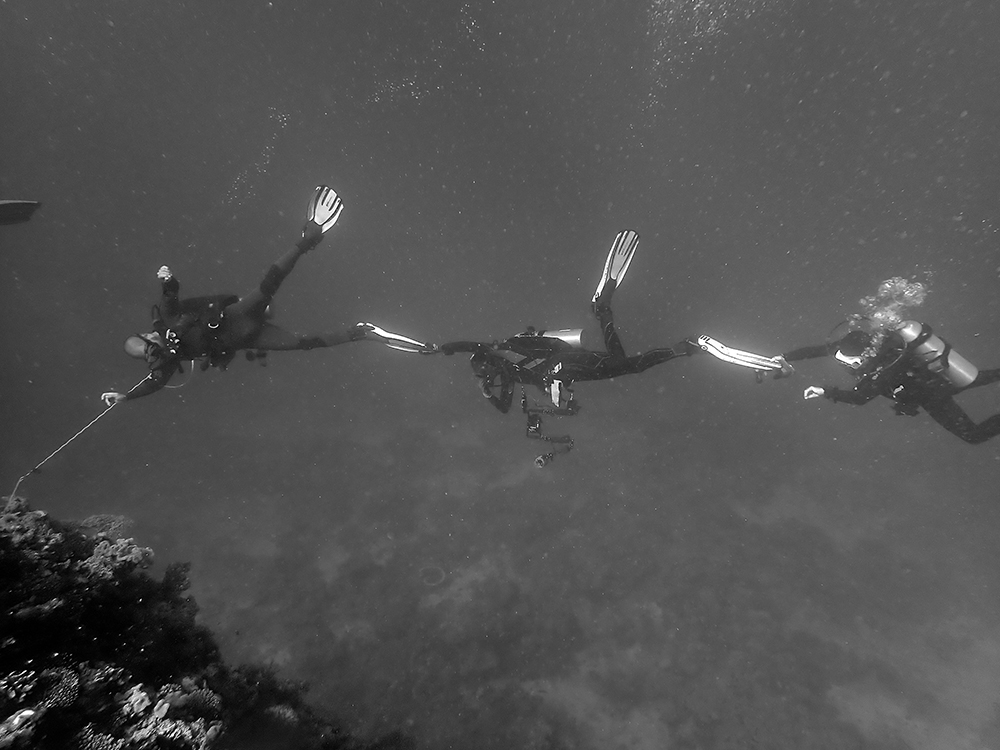 Photo by Phil: What can I even name this??
We cruised overnight to Namena and spent two fabulous days there. On the first day Bel spotted her first Thread Pipehorse, and he was right next to a Pygmy Seahorse. Throughout the day we saw many pipefish, an octopus, 4 Napoleon Wrasses, a Golden Mantis Shrimp and all the beautiful corals Namena spoils us with. The winner dive was once again Grand Central Station, at its full splendor with the full moon.  Many Reef Sharks, countless Tunas and an enormous school of Bigeye Barracuda hung around the edge of the wall, and the Crescent Tail Bigeyes and Jacks welcomed us at The Arch. After most of the group surfaced, Bel and David watched a group of about 15 sharks and 4 massive tunas get ready for some hunting… Maybe it should have been a little frightening, but it was actually amazing! On the night dive Mike saw his first Blue Ribbon Eel!
We got to do it all over again the following day, and started with a fabulous Grand Central Station dive, featuring 3 Scalloped Hammerheads (Jim Q. finally popped his Hammerhead cherry), 4 minutes of a transiting mass of Fusiliers being chased by Sharks and Tunas and two Flame Hawkfish. We followed that with a dive at Two Thumbs that features an Atras Nudibranch and a very shy Dory (Palette Surgeonfish) as well as a few different Pipefish. Back at Kansas and The Arch, we saw the Pygmies again, five big hungry Tunas and an Elysia Grandifolia . Back on board, we had 4 Boobies waiting for us, and 2 needed Bel's and Mo's assistance to fly away. For the last dive we got to GCS once again and Mike and David watched a shark fight! On the night dive, Mo found a Scorpionfish and a Yellow-headed moray.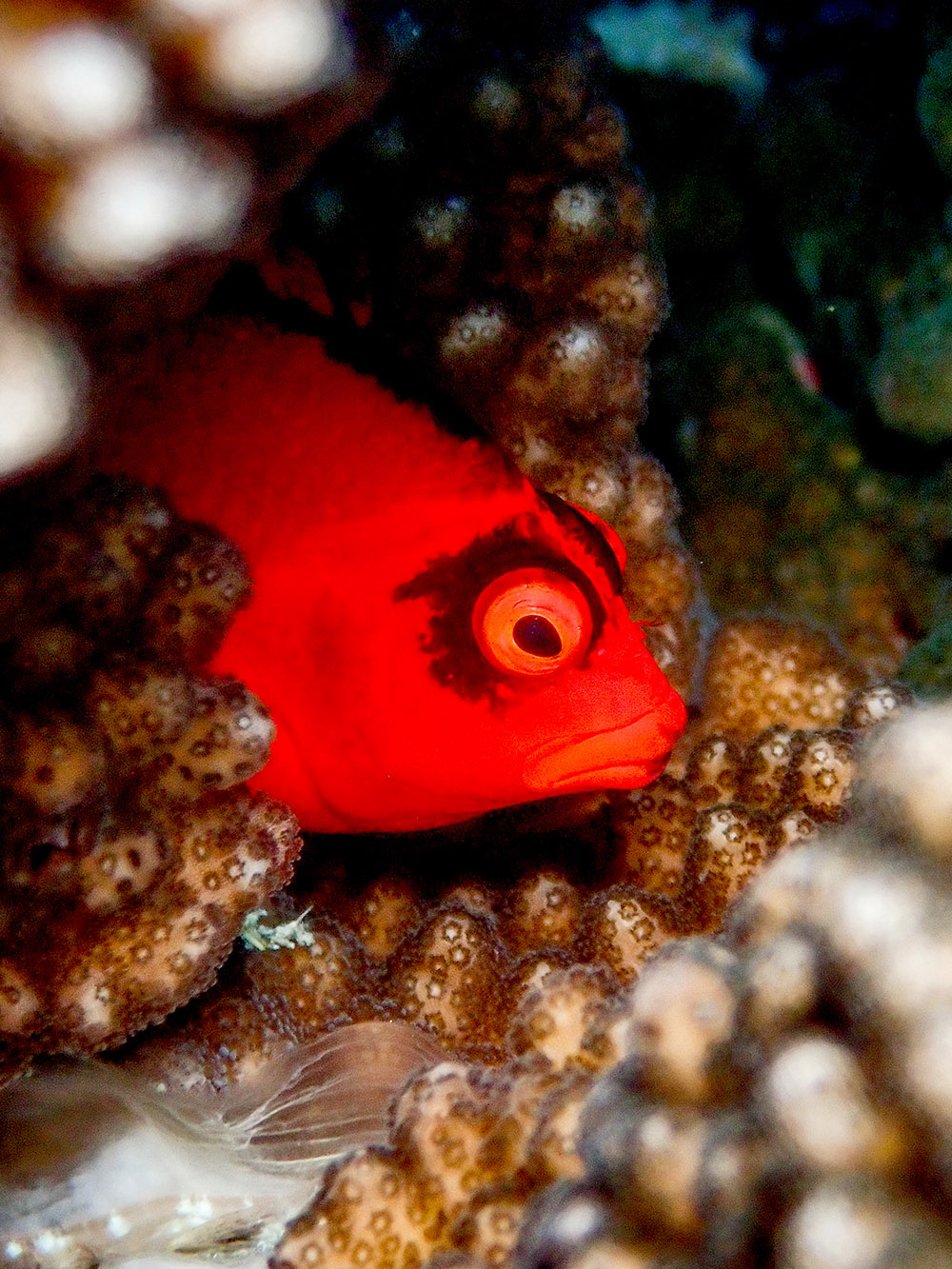 Photo by Bel: Flame Hawkfish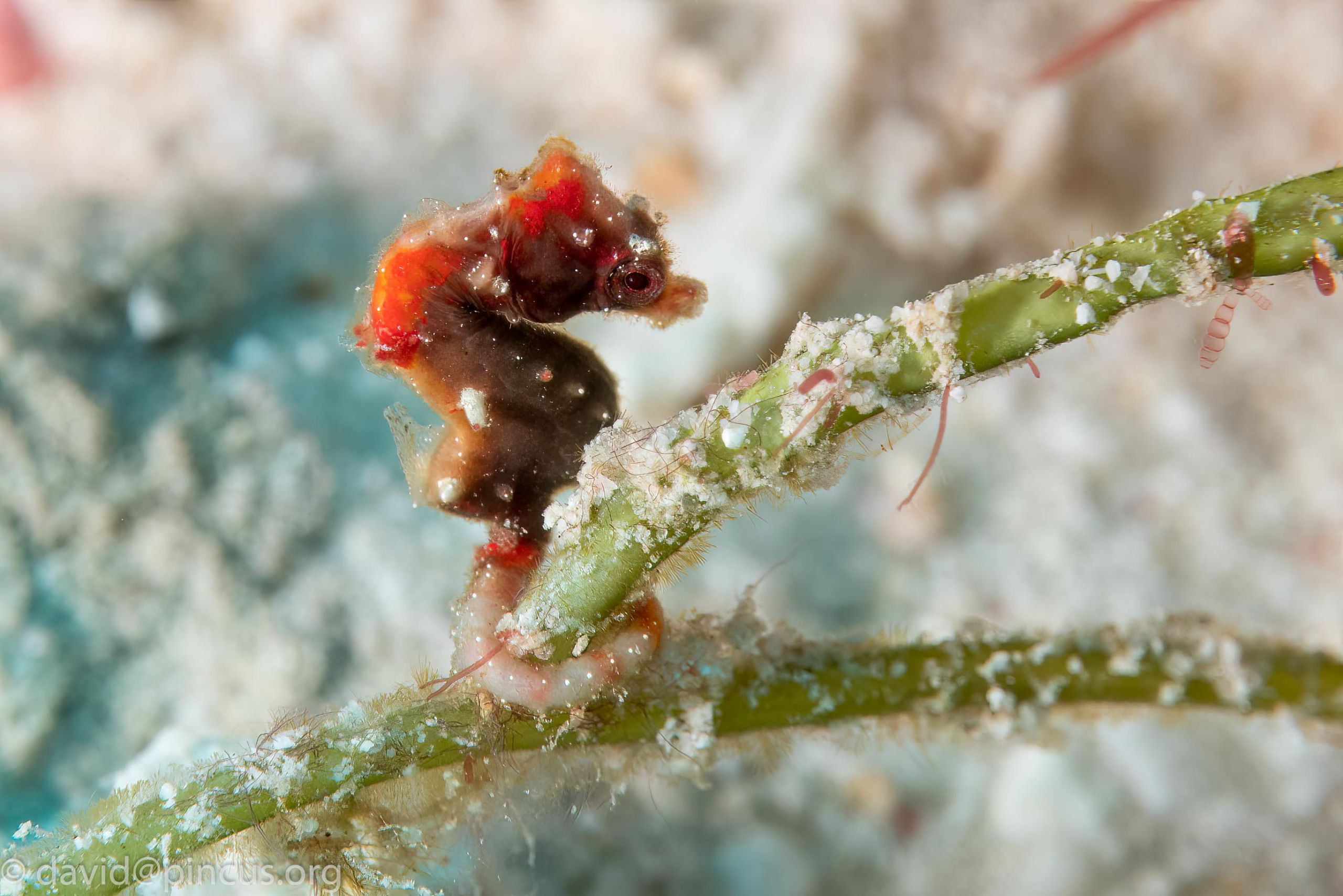 Photo by David: Pontohi Pygmy Seahorse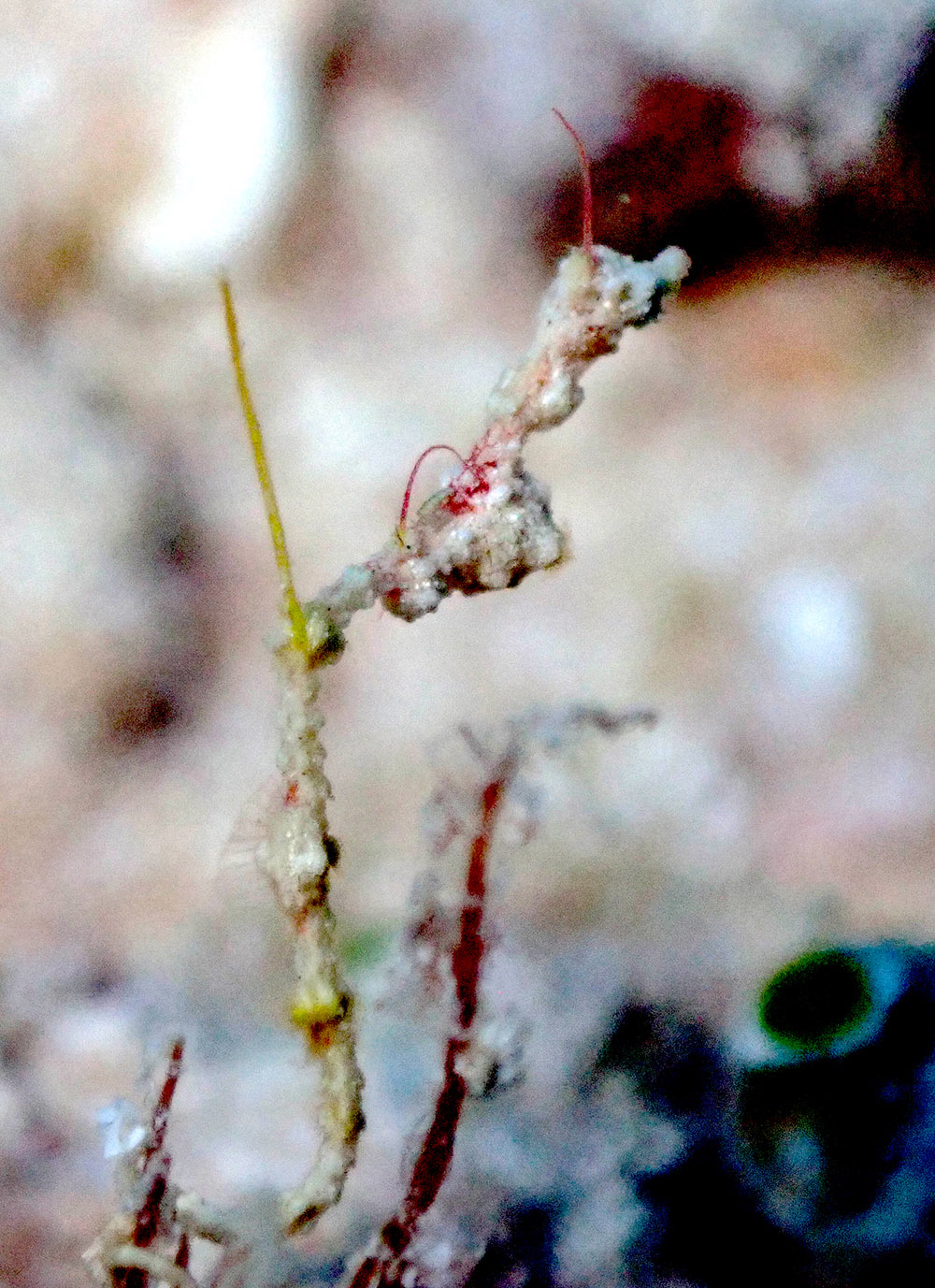 Photo by Bel: Thread Pipehorse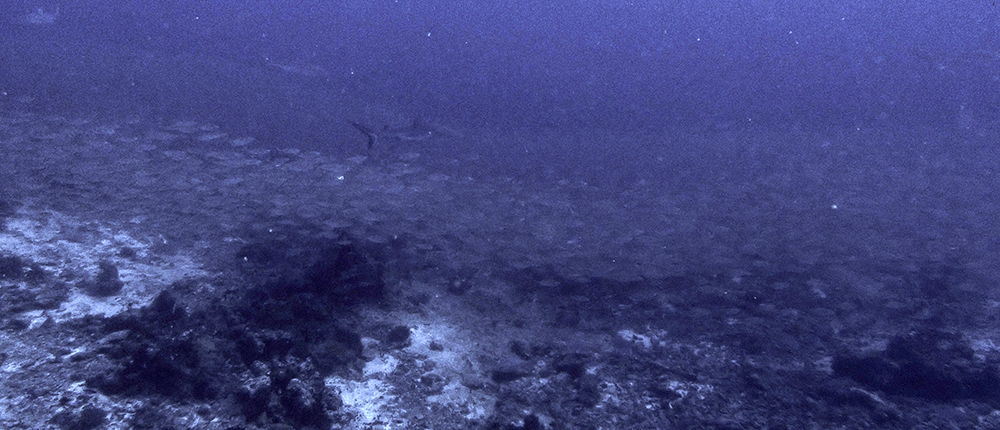 Photo by Bel: The quality isn't great, but you can get a feel of how many fish were swimming by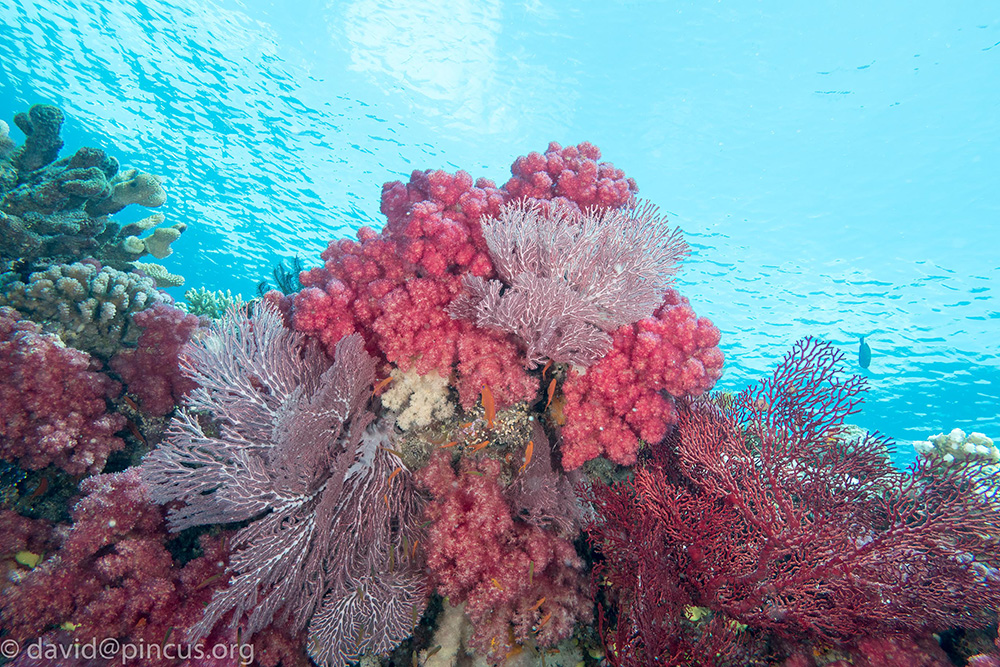 Photo by David: Soft Corals at Namena's South Save-a-tack
We spent the following day exploring the Sea Mounts, always a guarantee for happy divers. Sleeping Sharks, a friendly Hawksbill, Sea Spiders (one carrying what appears to be eggs), Blue Dragons and closed anemones were some of the favorites, but only as a background to the stunning hard corals. While we were out at E6, a pod of Pilot Whales came to NAI'A to greet the divers who stayed on board. Mike saw a big white Hammerhead but nobody turned in time to see anything more than its tail. Our Kava party was, as always, one of the biggest highlights of the trip.
The next morning we dived the ever pleasing Mellow Yellow and Coral Corner, and our guests got showered in fish and beautiful reefs as well as Moray Eels, nudibranchs and a lovely Hawksbill. After lunch, we moved to Nananu-i-ra to shelter from the increasing trade winds. The Maze and Wedding Chappel had low visibility, but we made the most of it. David even ended up with a Golden Trevally AND a huge Remora (of the Bel kind) attached to him.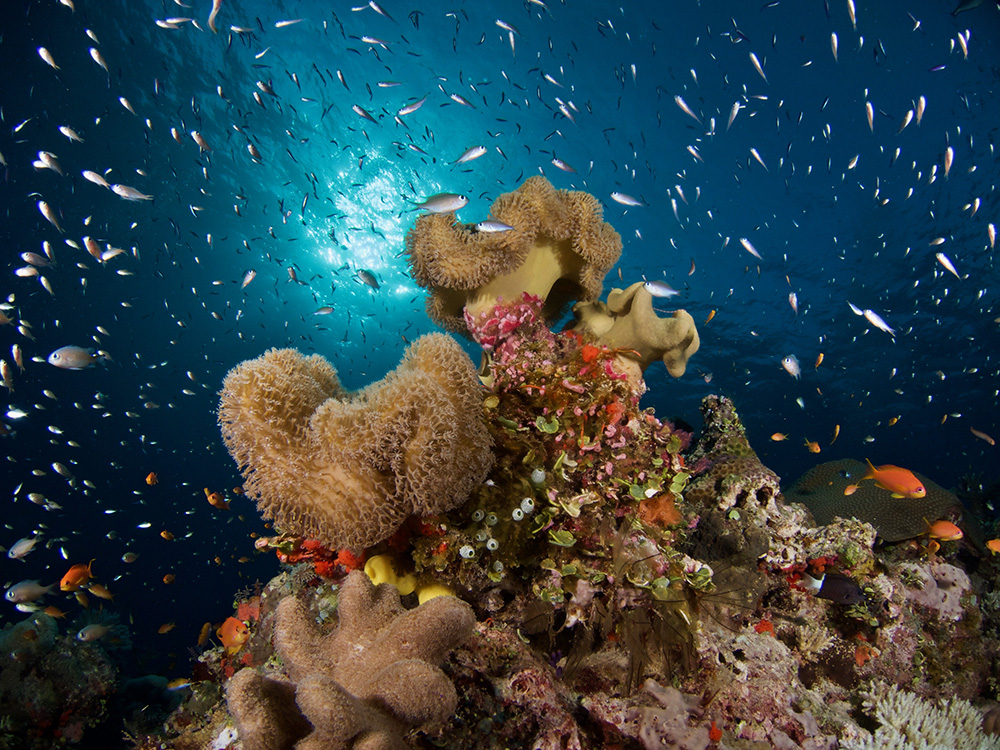 Photo by Ralph: Fiji's lovely reefs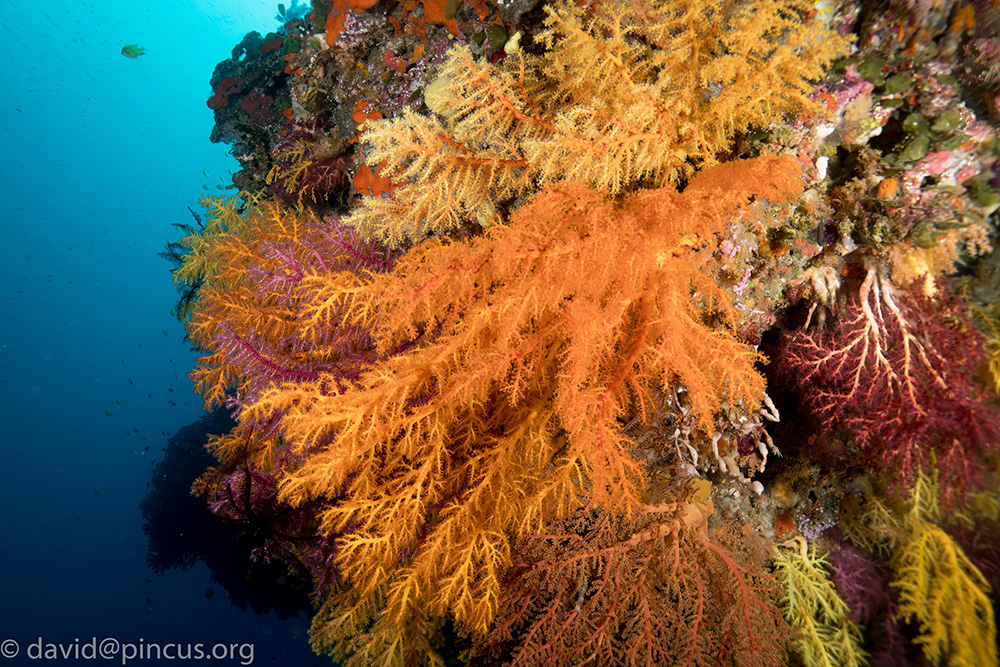 Photo by David: Rainbow Wall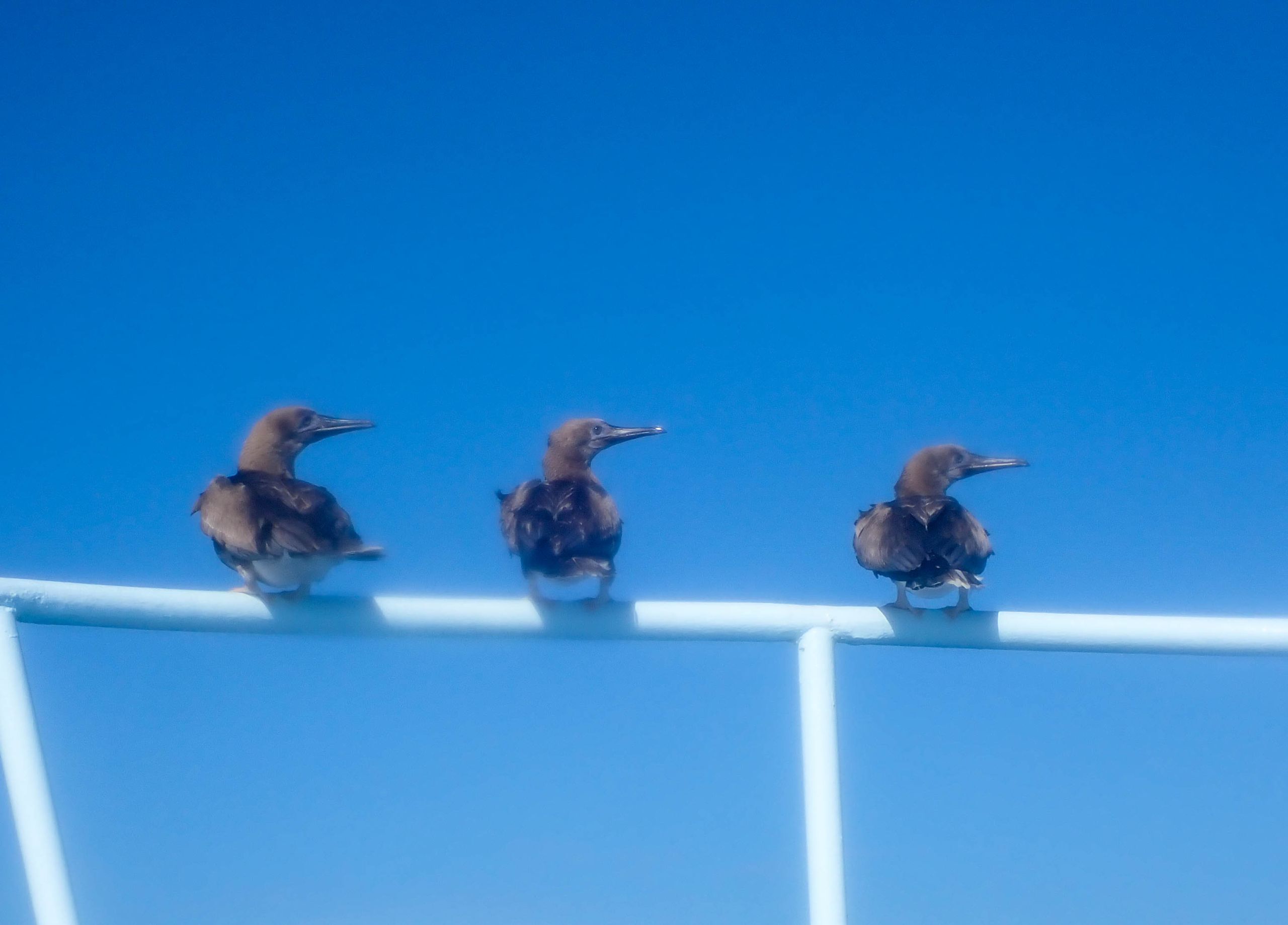 Photo by Bel: Boobies on board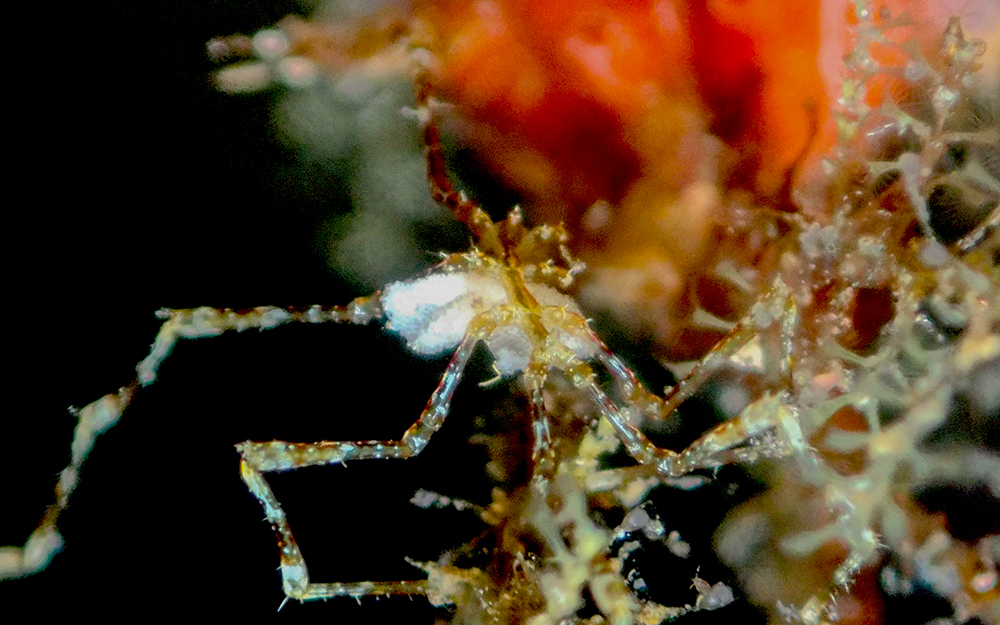 Photo by Bel: Sea Spider & eggs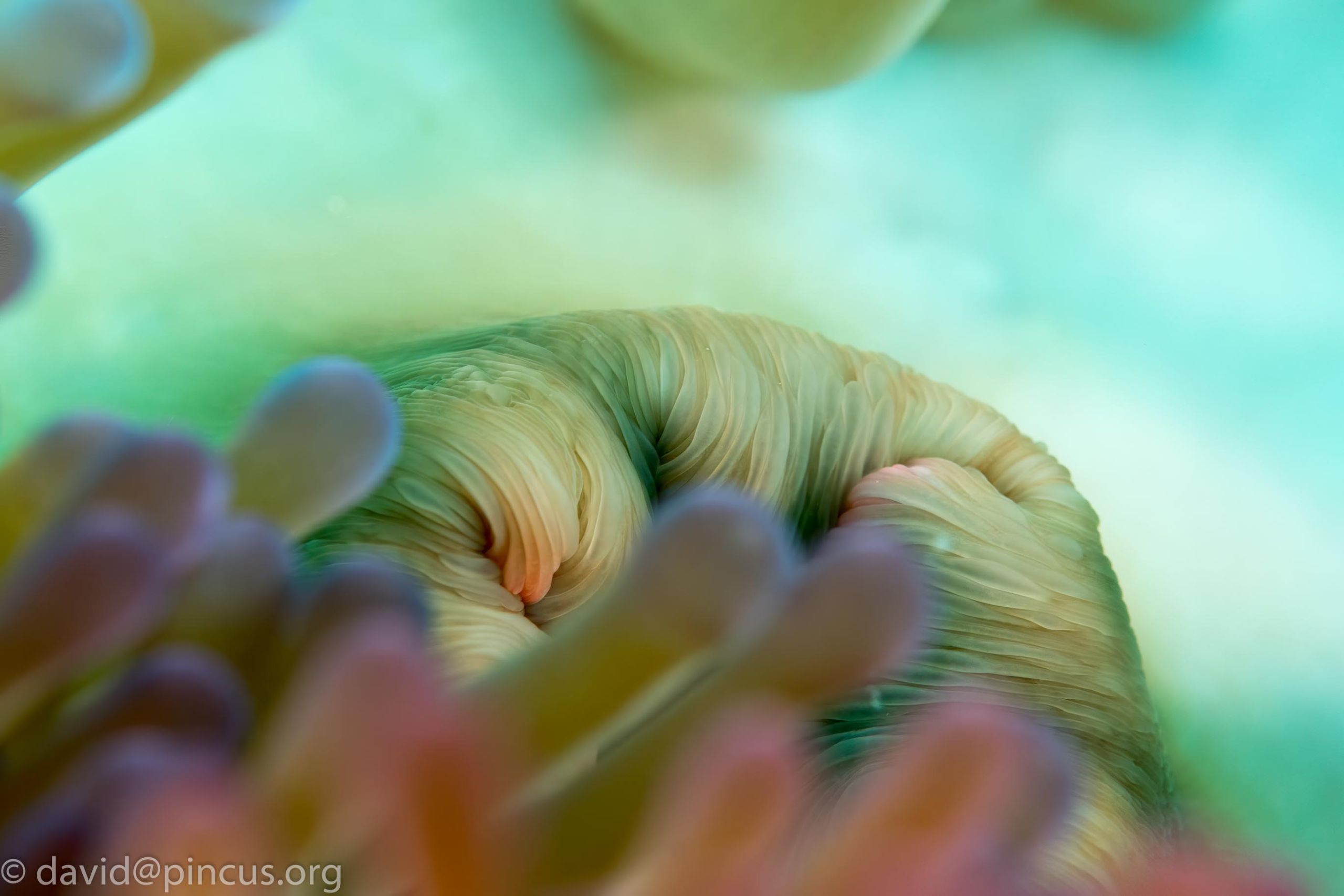 Photo by David: Anemone abstract
On the last morning we did 2 dives with some lovely swim-throughs, big nudis, lovely soft corals and a few sharks. The wind picked up, so we called it a day and started heading back to Lautoka. At sunset time, as it is tradition, we sat on the sun deck and watched yet another stunning sunset. We enjoyed fabulous weather for most of the trip and this last day was no different (just a little too breezy!). We sailed home sharing stories with our new friends, and already thinking about the next journey!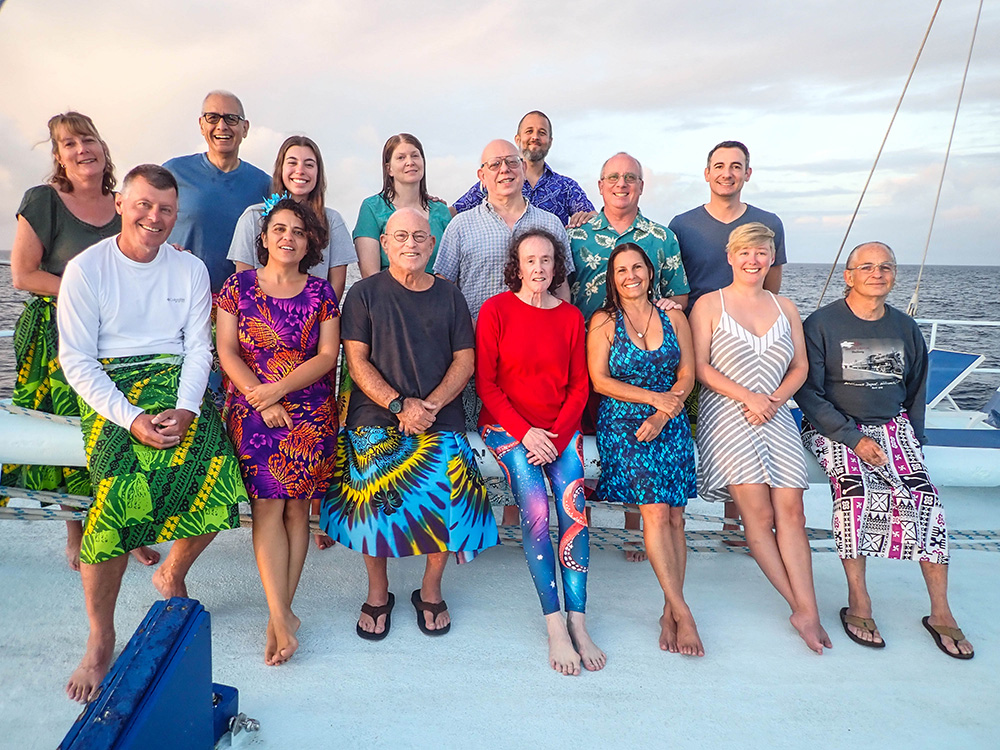 Comments
"I have just had a marvellous 10 days aboard Nai'a. As usual, your Fijian crew are rather special, and all the other guests felt the same. It was so great to be aboard again."

~ Quentin, 6-time passenger, New Zealand