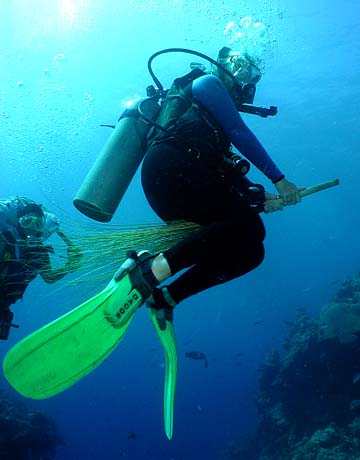 Helen the Witch.
FROM THE GUEST BOOK
Helen and Stuart and the crew eagerly ensured we had a great trip. All the dive guides were terrific.
Teb & Cristy Barnes, Missouri
cristenbarnes@yahoo.com

The crew's consideration for all the individual's needs is really great. Everyone was taken care of in the skiff, underwater and at the dining table. Truly a great family. Best dive tip we've ever had!
Ken & Tammy Marks, Florida
kema@adelphia.net

Attentive and professional crew
Bob & Shari Jones, New York
Thetis2@aol.com

The entire crew was great
Peter & Gail Bunce, Missouri
pbunce@grandcenter.org


Helen and Tammy Witch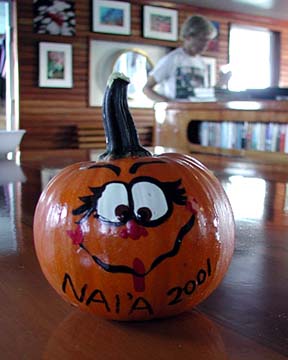 Wee Nai'a Pumpkin.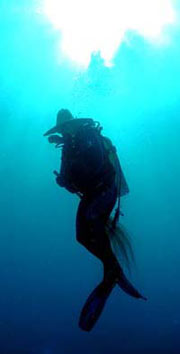 Richard the Witch.