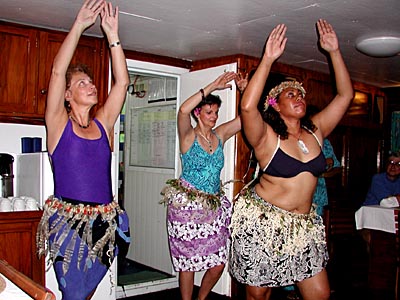 Juli Harrison, Jennifer Morfin, and our Suli showcase some Polynesian dance moves.


The sun shined, the camera shutters clicked, and the critters came out of the woodwork during NAI'A's latest adventure. During two wonderful weeks of diving our guides spotted, among other usual suspects, a couple of robust ghost pipefish, a juvenile winged pipefish, a cozy pair of mating octopi, some beautiful Cyrese nigricans nudibranchs, two entwined undescribed pipehorses, one whopper of a grouper, and "buckets" of hammerheads. NAI'A's Suli got Juli Harrison and Jennifer Morfin grooving in a crash course in Polynesian dancing. Barbara & José Kirchner came aboard for their 5th NAI'A trip, while nephew Luis Morfin continued to clock up more NAI'A sea time than some of our own crew. Eco-warrior Mimi Greenberg, with the help of divemaster Joe, cleared up a tangle of longline at Rob's Knobs. Linda Hanley put our E6 machine to good use. Richard Harker and Larry Jackson kept the Latin usage at an all time high. Nigali's moray very nearly defeated the NAI'A crew in an epic tug-of-war. And, Harry "in a Hurry" Hanes left us all in stitches with his new version of a safety sausage: Mathilda!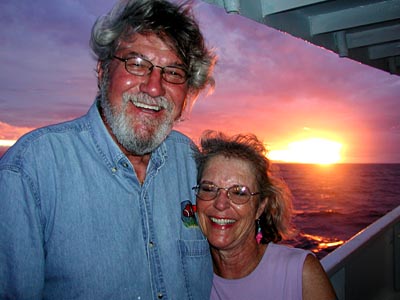 Harry & Hana Hanes.
FROM THE GUEST BOOK
To Liz, Josh and all the rest of the crew: thank you for all your efforts in making our fourteen day dive trip so enjoyable -- my first on the NAI'A and to Fiji. The diving was stupendous, the food delicious, but the friendliness of all the crew was the best! The best in efficiency, helpfulness, but also their disposition (smiles, laughter, music and singing, and dancing and Suli). The crew went out of their way to make us happy and well taken care of. I had a great time, and hope to return sometime soon.
¡Muchas gracias por todo!
Jennifer Morfin, Mexico City


Another wonderful dive trip on the NAI'A seeing our precious world underwater. We'll return again.
Hana and Harry Hanes, Tombstone AZ "The town too tough to die"


You have an incredible slice of life here beautiful ocean realm, marvelous food, and friendship. I will be back soon.
Juli Harrison, Roseville CA


The diving is great, but the crew make the trip! I love the music and the good nature of everyone. I will miss you all.
Linda Hanley, Oak Grove MO

Thank you for the wonderful diving. See you again very soon!
Mimi Greenberg, Los Angeles CA


It was great to spend two weeks with you this time, making my third visit the longest and most fun ever. I look forward to more trips with you in the future, and hope to find you all having a good life and doing well when I return.
Larry Jackson (Lazza), San Angelo TX

Vinaka vaka levu for everything, second 14 wonderful days of Fiji diving, friendliness and more. We have enjoyed our 5th NAI'A trip as much as our first -- or more!
Jose and Barbara Kirchner, Carmicheal CA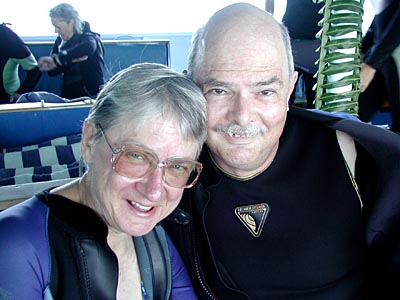 Barbara & José Kirchner gear up for their 5th NAI'A trip.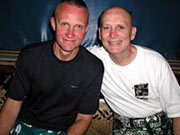 Richard Harker & Larry Jackson.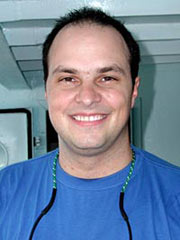 Luis Morfin.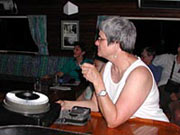 Linda Hanley's slide show.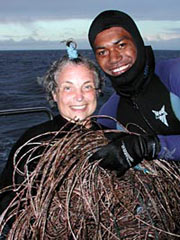 Mimi Greenberg & Joe clean up the reef.