Date: August 13-22, 2005
Destination: Ha'apai, Tonga
Returning Passengers: Jon & Paola Cohen, John & Suzette Sommerer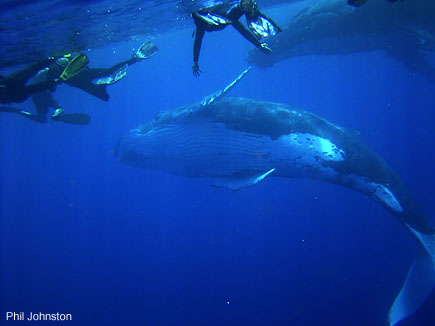 Another wonderful week in Tonga saw plenty of teasing from the humpbacks, but thankfully one of the magic days that we all hope for: glassy clam seas, clear blue skies, and – most importantly – two friendly and curious whales. It was one of the rare occasions when all three factors came together to produce a fantastic encounter to be remembered for all time.
Coming back for their second NAI'A Tonga adventure were John and Suzette Sommerer, this time better prepared for the occasionally chilly conditions, always on the sundeck and at the ready for topside action (let's not mention underwater photo and video gear… it's highly over-rated). Also on their second NAI'A trip, though their first in Tonga. were Jon and Paola Cohen. The ever-ready Phil Johnston was like a top deck fixture, always wearing his 3mm wetsuit, until the cry of "Go!Go!Go!" saw him the first one in the water every time – the rewards for his efforts were some superb underwater pics, showcased here. Marcio Cardoso discovered his video camera to be the "lazarus" model, providing him with some nice footage after its swim in the rinse tank. Not so lucky with his camera was Scott Brown, but he did put in a decent performance with son Tim in the "NAI'A boys V rest of the world" beach rugby world championships… as well as making short work of the ship's rum supply. Also pretty handy on the beach was our youngest guest, Jake Jaskolski, doing his best to wear out the boys on the rugby field, during night dives, and around the kava bowl.
| | |
| --- | --- |
| | |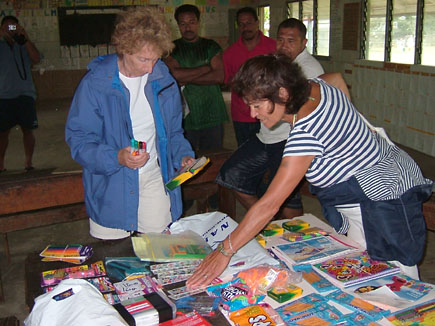 | | |
| --- | --- |
| | |

David Marchese kept busy critiquing the wine, explaining the finer points of sci-fi movies, and never missing an opportunity to test drive his new Sony HDV camera; wife Janel Leymeister mostly managed to keep up, at least for the day dives. Jeff Jaskolski celebrated another year of life, onboard with wife Beth and son Jake, fresh from their Va'vau whale watching experience. All the way from Switzerland/Italy, Gianni Di Pietro kept us all guessing with his fake whale blows, while wife Marisa mastered yet another language: singing in Fijian with the NAI'A crew. Michael and Lynne Troitino busted chops, dived 'til they dropped and confessed to illicit pepper use. And, Don Swanson kept the mood positive under all conditions, celebrated his 71st birthday, and declared the whale encounters to be "one of the best experiences of my life". Don, we know exactly what you mean.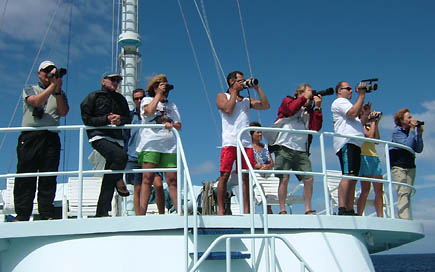 FROM THE GUEST BOOK
The best liveaboard we have seen so far. The best crew and the best cruise directors – we will recommend NAI'A to divers and snorkellers alike. The whales are an unforgettable experience.
Gianni and Marisa di Pietro, Switzerland

A great trip on a very professionally run boat. The encounters with humpbacks (above and below water) were magic!
Phil Johnston, Australia

A trip on NAI'A feels like coming home – to a wonderful group of friends, as well as to "our" whales. Sun on your back on the cupola, Mo singing and playing the guitar, the hope of a blow ahead followed by a breach; Life is good. So long til next time.
John and Suzette Sommerer, Silver Spring MD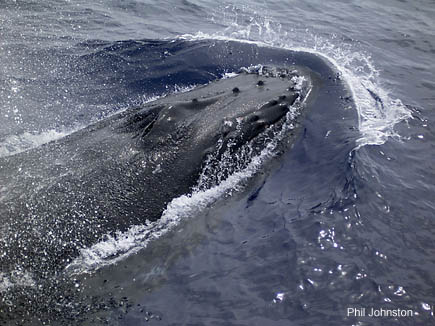 Loved the whales, great crew, terrific ship – as good as we remember. Look forward to a return trip.
Jon and Paola Cohen, Toronto, Canada

Josh, Liz, Johnathan and the guys, oops – Suli: Thank you all for a wonderful vacation – you are "top notch". Great boat and the whales are unforgettable!
Lynne and Michael Troitino, Heathrow FL

My very best to the staff and crew of the NAI'A. The best dives, weather and whales – unforgettable.
Don Swanson, San Diego CA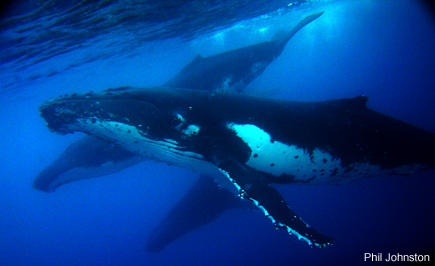 I thought the crew was great they were all really nice. I had a great time.
Jake Jaskolski, St. Clair Shores MI
Thank you for a great trip.
Beth and Jeff Jaskolski, St. Clair Shores MI
What an experience. As is said, "Quality not quantity!" One good shot at the whales – and memories to last a lifetime. Wonderful crew – thanks to Mo and the rest for the great kava parties, and to Peni for the wonderful food.
Scott Brown, Spring TX

Great crew though they were a bit wild. Watch out for Suli especially. Kava with music was delicious, and if you try playing rugby on the beach you'll find that Joji and Mo aren't as big as they think they are. Pushovers. Don't bet money on cards with Richie or Mo, neither can be trusted.
Tim Brown, Austin TX