Date: September 3-12, 2005
Destination: Tonga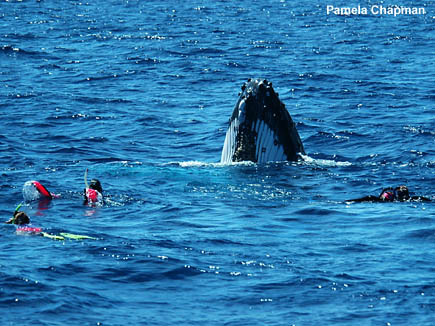 It took a while but it finally happened…. perfect weather for a solid week and more friendly whales than we could poke our collective sticks at. Possibly it was the shortage of cameras in the water or maybe the overwhelming good vibes being pumped out by this group, but whatever the reasons, it all came together for the best Tonga humpback trip in my experience. The highest of many highlights was a mother and calf who put on a 3-hour show for us, and returned a few days later for a SCUBA encounter for a lucky few – Allison not yet certified! Equally outstanding was the perfect curious juvenile – who swam extremely close, and is now a memory that will live with the gang for a lifetime.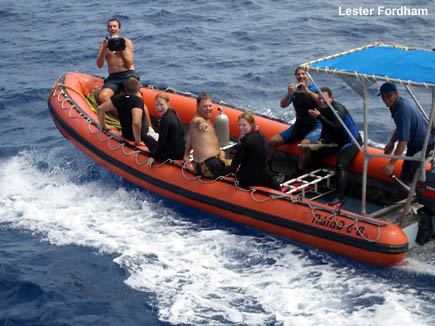 | | |
| --- | --- |
| | |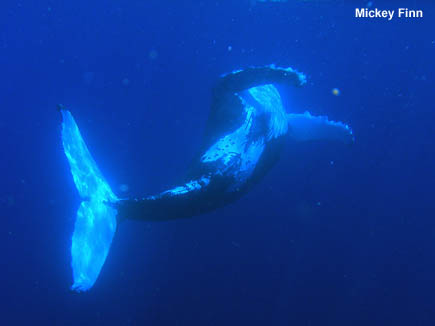 Dave McMorine lead his merry men and women on his millionth NAI'A adventure as he has done so many times in the past – with good humour … and plenty of booze. Debbie Reaksecker, also a veteran of the NAI'A way, brought the kids along: Jordan for some education in the finer points of cribbage (a bit yet to learn young grasshopper), and Marin – getting back into the diving saddle and attempting to master her skiff entry techniques. Les Fordham also brought his offspring: Mary Sue and Allison, a couple of gifted Open Water students, experts in underwater communications and pioneers in the use of flapping as a mode of transport… while seemingly oblivious to the fact that they are conjoined at the head (sometimes).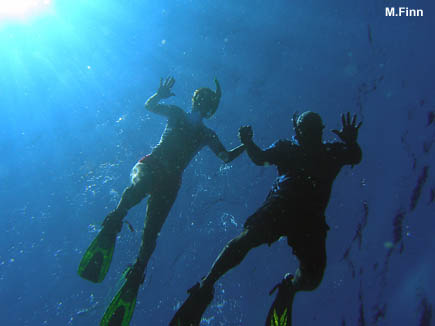 | | |
| --- | --- |
| | |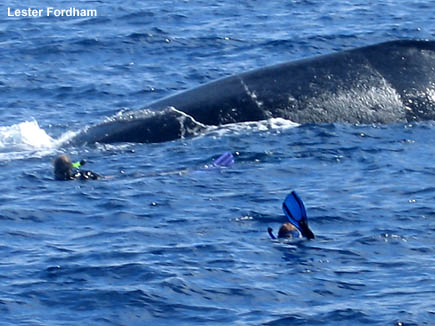 Gene Buckle and Leanne L'Hommedieu overcame demoralising losses at the hands of a gifted cruise director / acey-deucy master, and so preferred to play each other … heated battles ensued. Judy McGee accompanied the NAI'A boys on their whale snorkelling ventures – much to their joy. John Slegal and Jacqui Bolz blew the cobwebs out of their dive gear and enjoyed some closer-than-most encounters with our curious juvenile. Gary Chapman, armed with his trusty RS for perhaps the last time, blasted through a ton of rolls and was rewarded with some great snaps for the office wall… while wife Pamela had the topside action well covered with the digital and the honking great lens. Finally, Mickey – a livelier shipmate would be hard to come across … the mouse is no longer in the house but his essence will linger on.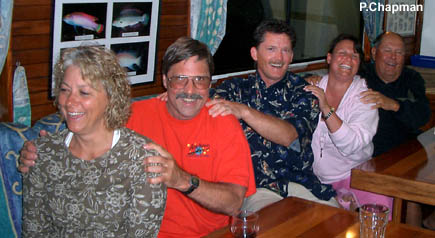 FROM THE GUEST BOOK


As usual this entire experience was off the charts. The crew, with their professionalism and fabulous friendliness is the best. The whale encounters were unbelievable and Josh's leadership and expertise was outstanding. Thanks for everything.
Dave McMorine, Portland OR
This trip was amazing, and I would now like to join the crew and look for whales for the rest of my life. Let's see what we can do about this (call me if something opens up…)
Allison Fordham, Portland OR

Once again the NAI'A crew has provided an outstanding adventure. Little did we know that this trip would change our attitudes and lives forever. Many thanks to all for making this adventure memorable and fun. Every day is a party when Mickey mouse is in the house.
Mickey Finn, St Louis MD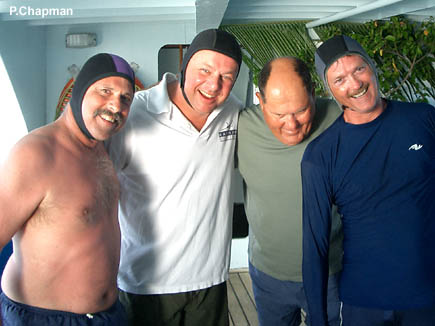 <
After three trips aboard NAI'A in Fiji, I was somewhat apprehensive of snorkelling vs diving, BUT this trip was the best. The humpbacks are amazing creatures.
Les Fordham, Aloha OR

Trip #5 for us and WOW! I could never have imagined how wonderful it could be. As always, the crew is fabulous. And we got to swim with whales!!!
Pamela and Gary Chapman, Portland OR

This was my first trip aboard the NAI'A and it was amazing! I came with my mom and brother and I definitely plan on coming back some day… hopefully sooner rather than later! Everything was amazing! I was timid of diving but the crew helped my feel comfortable! Thankyou NAI'A, it was the best trip of my life!!!
Marin Reaksecker, Portland OR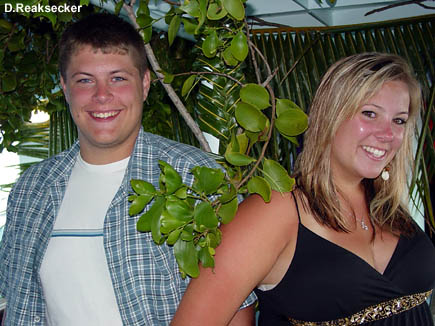 This was the 3rd trip on NAI'A for me and the 7th for John. It was incredible! The humpbacks were the best experience that I've ever had in my life! The crew is the kindest hardest working crew and family I have seen in the service industry, it just doesn't get any better! We'll be back many times in the future.
John Slegal and Jacqui Bolz, Bemerton WA

Blue skies, wonderful crew, the ocean and the feeling that we are universally connected. Thank you for providing the opportunity of a lifetime. Blessings on your days.
Debbi Reaksecker, Portland OR

Bula vinaka to NAI'A and her awesome crew! Definitely two of our best trips ever were on NAI'A. Thank you all so much for the time – and dives – of our lives! Until we meet again…
Gene and Leanne Buckle, Portland OR
leanne.l'hommedieu@bullivant.com
Our whole trip was fantastic. Staff, meals, experience all beyond my expectations.
Mary Sue Fordham, Portland OR