Date: October 1-11, 2005
Destination: Bligh Triangle, Fiji
Returning Passengers: Bridget & Alan Thomas, Robert Arusell and
Janelle Sanda, Ed Campbell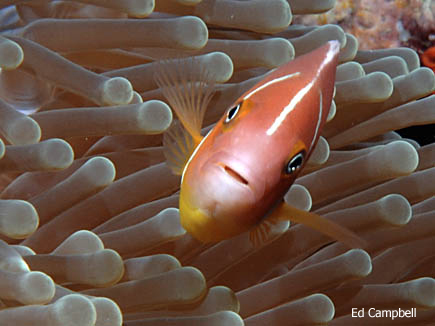 Doctors, so many doctors. Medical jargon, drug offers and check-ups were the common theme as Women's Diving Hall of Fame-er (and our newly crowned "kava queen") Bridget Thomas lead the Diving Docs on another of their world wide diving adventures. The weather couldn't have been better as NAI'A and her band of merry medicos (along with a few green thumbs for good measure) cruised Bligh Water and beyond, finding our favourite reefs looking about as good as they get, and a couple of exploratory sites that showed plenty of promise.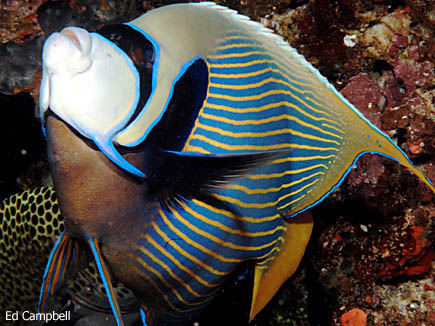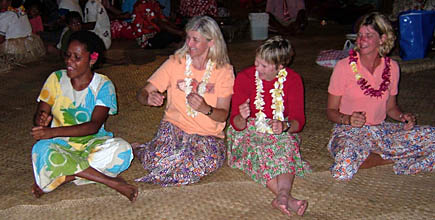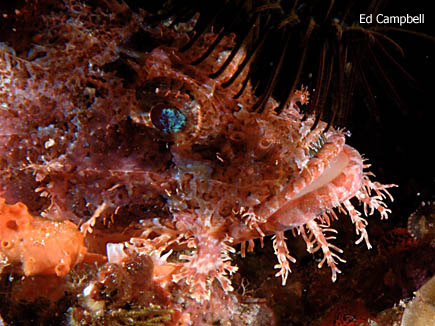 Jim and Anita McChesney, armed with matching cameras, snapped away at thousands of critters, almost wore out our Fish ID books, and still made time to celebrate their anniversary. Michael Spaniolo & Alice Gale had some luck with the personalised Fiji baggage delivery service after a battle or two with the airlines. Bob Brusky led the way underwater as lead scout, making sure the guides knew where they were going. Jim Rabon clocked his 200th dive, Janelle Sanda hit her 500th! Billie and Allan Cheek mastered donning their wetsuits, and Billie did her best to avoid the currents… probably a wise option when diving with The Rocketman.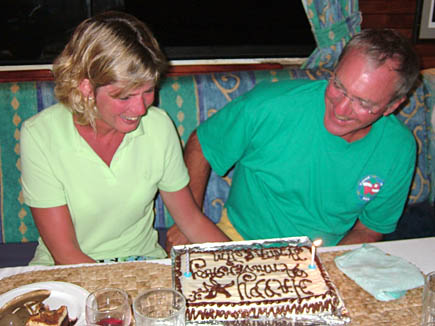 | | |
| --- | --- |
| | |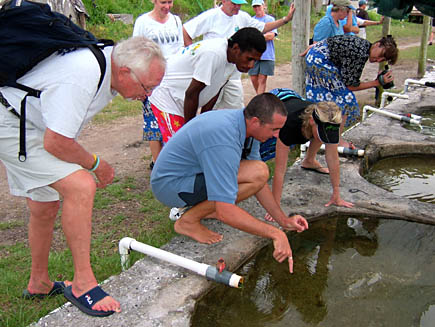 Ann Barker-Griffith unsuccessfully tried to dive without (at various times) mask, fins, and even a tank – throwing gear all over the South Pacific, but losing none! Ed "the Mardi Gras king" Campbell dodged a bullet with a near camera flood; it was lucky for us, too, as his digital slide shows on the last two nights were superb. Speaking of near misses, Alan Thomas learned the value of dive buddies, running a bit low on the good stuff on one dive – tip for Bridget: its better to find leaf fish in the shallows, not at 80 feet.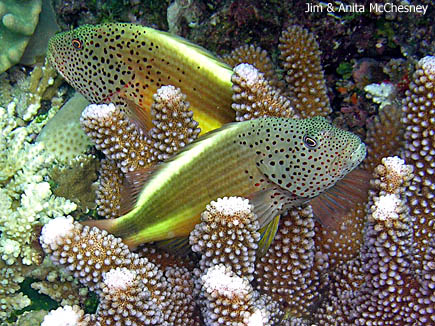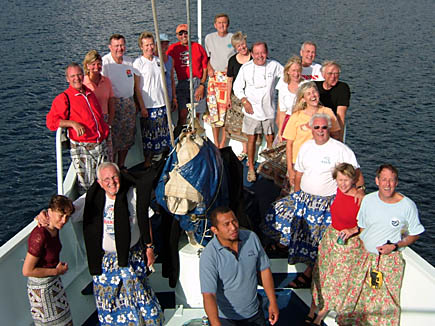 John Hoepner saw his first sharks, and plenty of them, in Nigali Passage. Elin Berg got the most out of our fish behaviour lectures, while husband Ed managed to survive a crinoid attack. And finally, for the last time: Mary Beth, yes it is a juvenile rock-mover wrasse, seriously, we are sure.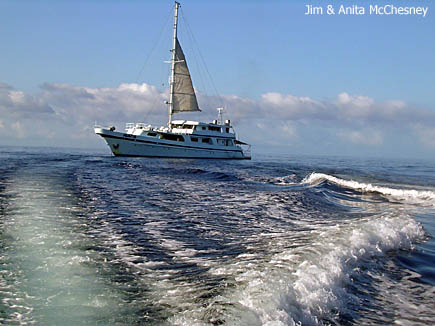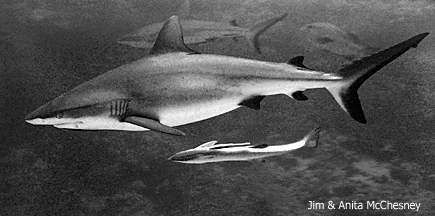 FROM THE GUEST BOOK


My second NAI'A charter – it was even better than I remembered! Beautiful corals and a wonderful crew. I look forward to my third charter.
Bridget Thomas, Wilmington NC

Thanks to all for a great experience! Staff, boat and diving couldn't be better! We look forward to the next trip on NAI'A.
Jim and Anita McChesney, Cooperstown NY

We had a great trip – beautiful fish & coral, great weather, good food. We'll be back.
Michael & Alice Gale, Grand Ledge MI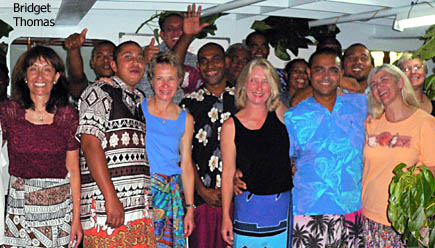 This was my first liveaboard, and everyone and everything was soooo great. The diving was the best, but it was especially enjoyable thanks to the crew. Thanks for many, many great memories!
Mary Beth Kelzer, Montgomery AL

Thank you for a wonderful trip and great diving!! Seems like every NAI'A trip gets better and better.
Ed Campbell, Phoenix AZ
We enjoyed the NAI'A experience, above and below. We loved the crew. We loved the kava experience. We loved the village and the Fijian people. This is our second trip on NAI'A and it has been even better than the first. Congrats to the crew for making everything so easy.
Alan Thomas, Wilmington NC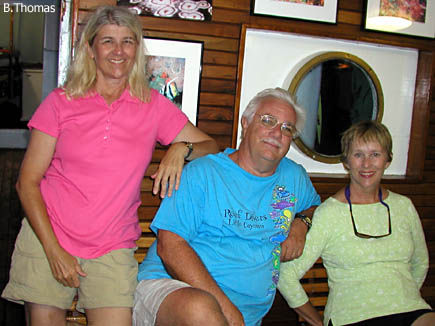 Spectacular diving, the beauty of the oceans and critters, the knowledge in marine biology and critter behaviour – thanks a lot for your care and efforts.
Elin B Berg MD, Columbia SC

Best week and one half of diving ever! Crew fantastic and there's nothing more beautiful under the sea.
Jim Rabon, Montgomery AL

I hope my two sons will one day experience this wonderful adventure. Many thanks.
Bob Brusky, Simi Valley CA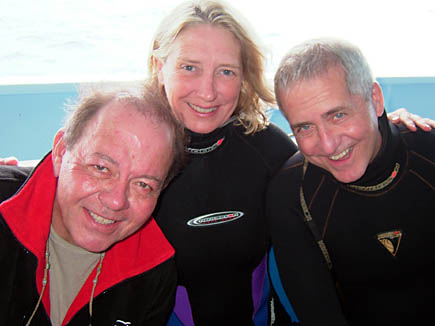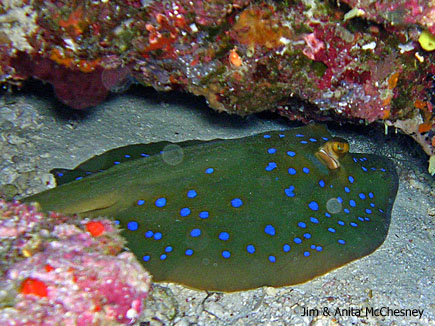 Our second trip aboard NAI'A was even better than the first time eight years ago. Service was excellent, food delicious and imaginative (I loved being waited on three meals a day). Diving was breathtakingly beautiful – at times, I just hovered and watched all the life around me. Josh even delivered on the perfect weather he promised early in the week! Thanks to Josh, Liz and the great crew for a wonderful trip.
Robert Arusell & Janelle Sanda, Fargo ND

18 members of the International Society of Aquatic Medicine held a AMA category 2 meeting aboard this friendly ship, also learning marine biology from Josh and Liz. It was a wonderful experience.
Ann Barker-Griffith, MD
ISAM, CME Director
Syracuse, NY