Date
: November 5-12, 2005
Destination:
Bligh Triangle, Fiji
Returning Passengers:
Mark & April Sapsford, RJ Comer & Deborah Rosenthal, Roger Foreman & April Neuhaus, Doug & Bonnie Toth, Bob Rosenthal.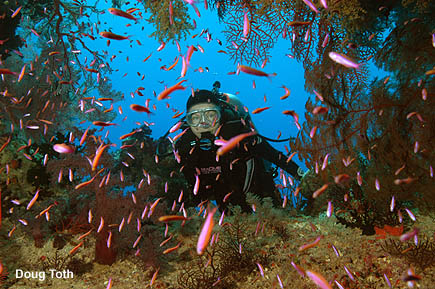 Oh the sunshine, the baking sunshine, will it ever end? That was the question most often asked (well, sort of) this week by a fine collection of keen divers from all over the globe. The dive sites (when we could find them) were about as good as it gets this week, gentle currents, puffed up soft corals and plenty of sunshine… did we mention the sunshine?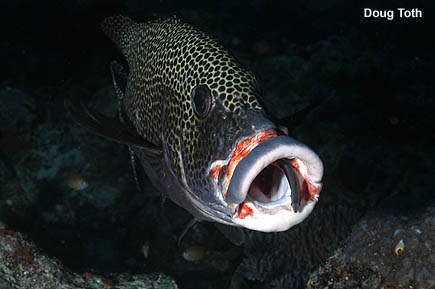 RJ Comer & Deborah Rosenthal, fondly remembered NAI'A veterans, returned for more jamming with the boys; they found plenty of solitude underwater, and battled the near-arctic (80F) water temperatures. Cliff Barbour tested the structural integrity of Light and Motion's new o-ring-less battery pods … not very successful. Mike Emerson overcame his early strobe battles and put together a top notch slide show. Likewise Doug Toth mastered his camera rig and impressed us all with his slide show contributions. Bonnie Toth split her underwater time between her modeling and critter finding roles.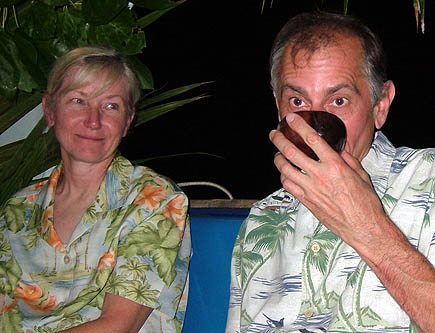 | | |
| --- | --- |
| | |
Roger Foreman found currents to battle where there were none… while daughter April Neuhaus cruised comfortably and conspicuously in her "don't lose me I'm pink" dive gear. Janice Fromm added NAI'A to her amazing list of travelling conquests, and Duane Harrington popped in for a taste of Fiji as part of his 6-week round-the-world diving spree. Mark Luzar and Peg Rumaine tested the waters on Part One of their back-to-back NAI'A adventure … Peg keeping an eye on things onboard and learning napkin origami, while Mark took on the underwater duties (while still finding time to make numerous flying leaps off the monkey island).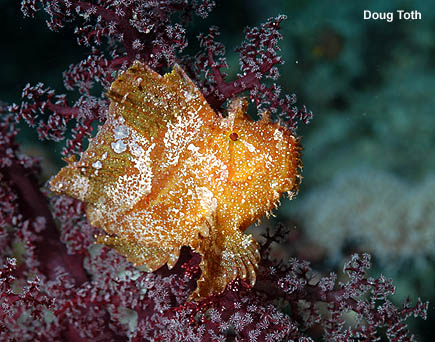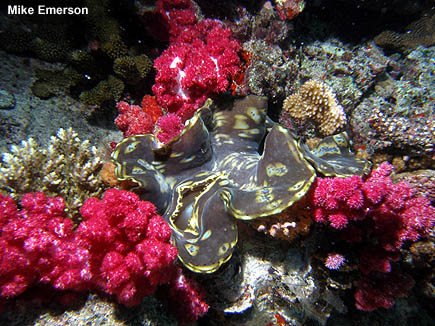 Bryce & Florence Maxwell more than doubled their dive tallies. Bob Rosenthal managed to make all his journey connections this time, mastered his video rig, and entertained the troops with his mini-documentaries. Mark and April Sapsford, loud and proud fish geeks, hit the ID books hard after every dive, recording unusual finds and even identifying a mystery fish or two for the onboard "experts".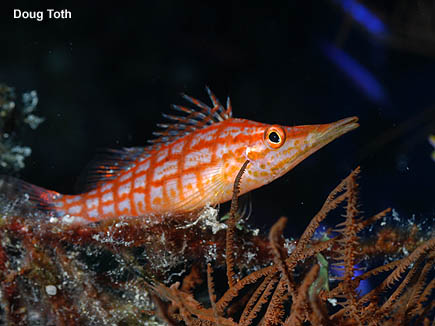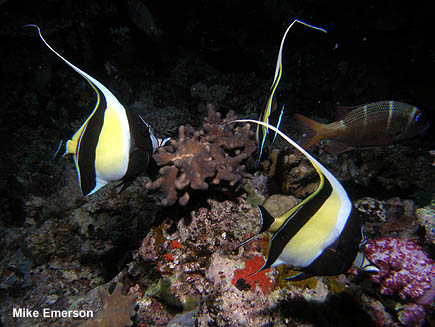 FROM THE GUEST BOOK


Good diving, good food, good crew, good boat. What else could you want!
Janice Fromm, Las Vegas NV
Second voyage on the NAI'A. Great to find Josh on the boat, having met him in PNG four years ago. Thanks Josh for the marine bio education; you have introduced us to new wonders and insights. Thanks the the Boys for taking such good care of us and allowing RJ to play music with them. Suli, thanks for keeping us fed well and for setting a lovely salon. Captain John and dive guide Liz, thanks for getting us there and showing us around. Finally, sorry we missed you Big Mo!
RJ Comer & Deborah Rosenthal, Los Angeles CA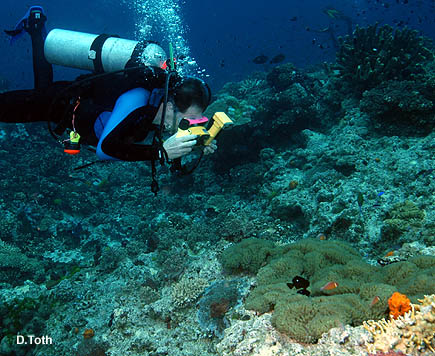 Oh, what a trip! Everything everyone told us to expect and more... the boat, the crew, the reefs, the fish... Josh & Liz... all of it fantastic! I can't wait to come back and go to Tonga and swim with the whales. I learned a LOT about fish and marine life from Josh... a great bonus! And, in between all the fantastic dives, the galley kept us fed in style! Thanks all for a trip we will remember (and be talking about!) for a long, long time. Happy diving and clear skies, bula & vinaka!!!
Bonnie & Doug Toth, San Clemete CA

Diving is awesome, crew is superb, food excellent, diving setup wonderful. Josh and Liz are really great, and Rusi is the best in the biz.
April & Mark Sapsford, Sunnyvale CA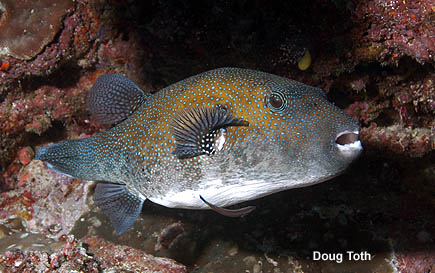 Thank you so much for a truly fantastic trip! The scuba scenery was lovely and the crew — well, they are just the best. This was our second time aboard NAI'A and we're hoping that we get to come back yet again.
April Neuhaus, Mount Vernon NY
Roger Foreman, Phoenix City AZ

This week has been a special experience for everyone on board. The dive sites were all world class and we saw everything from hammerheads down to the winged pipefish. I will be back again some day soon!
Mike Emerson, Edn Praine MN