Date: November 19-29, 2005
Destination: Bligh Triangle, Fiji
Returning Passengers: Steve Webster, Rich & Meg Donat,
Bob Rorden, William Ponder, Todd Ruston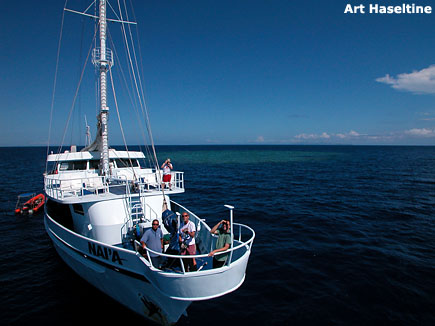 There was plenty to be thankful for this past 10 days – gorgeous weather, top-notch diving, great company, and two delicious turkeys, to mention just a few. Steve Webster returned for his millionth trip with us and as usual brought along his collection of Monterey Bay Aquarium volunteers, fish people, bird people, technical wizards, and photo and video enthusiasts – the perfect mix for a NAI'A adventure.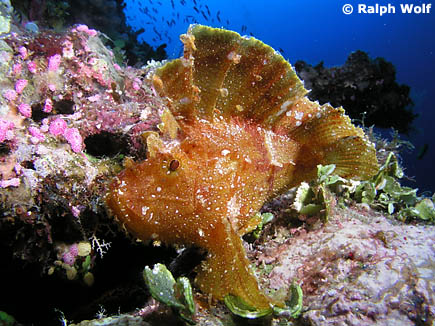 | | |
| --- | --- |
| | Meg & Rich Donat. |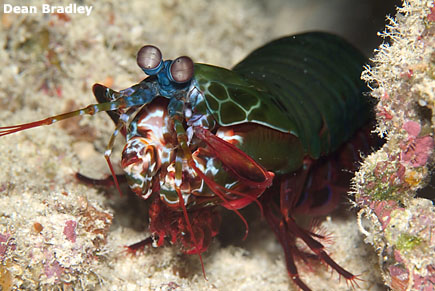 Ralph Wolf belonged in a few of these categories, shooting plenty of great pics and giving the group the rundown on digital photography science and technique. Larry Chow was a little less technical but captured some nice shots, mastered the nitrox course, and was among the most enthusiastic divers. But the title of die-hardest diver went to Anne Carwile – the keenest night diver and extremely helpful in the critter spotting and ID departments. Rich and Meg Donat were always nearby when the critter spotters found something. Russ "Rusi" Welti was one of the boys, picking up the finer points of Fijian 101 and developing a healthy kava habit. Other regulars around the kava bowl were Victor and Shayna Selby, keeping up with the boys in kava consumption and entertainment – jamming on harmonicas and kazoos into the wee hours. Art Haseltine kept busy with his photography, swapping between black-and-white macro underwater and kite aerial photography during surface intervals.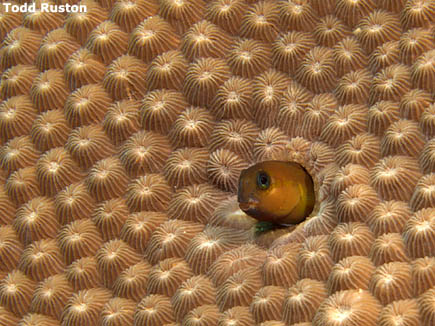 | | |
| --- | --- |
| | |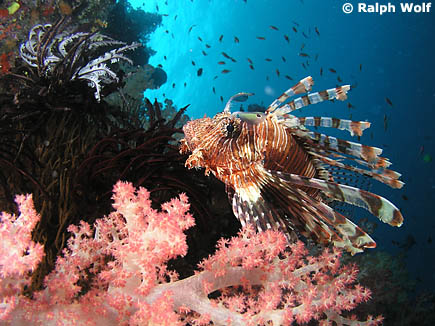 Bob Rorden and William Ponder, returning for their second NAI'A adventure, forming one half of this week's snorkel team. Regis and Barret Anderson added NAI'A and Fiji to their impressive list of been-there-done-that's – we look forward to the video. Karen Doby and Sharon Ponder didn't miss too many dives and flashed away with their digital rigs, hitting the computers and ID books hard in between dives. Dean Bradley was always on time – Fiji time that is – and was ever ready with an ID question, or 10. Todd Ruston improved on his already very good Fiji slide show, capturing plenty of great shots and sporting a perpetual smile, always a welcome addition to the NAI'A guest list.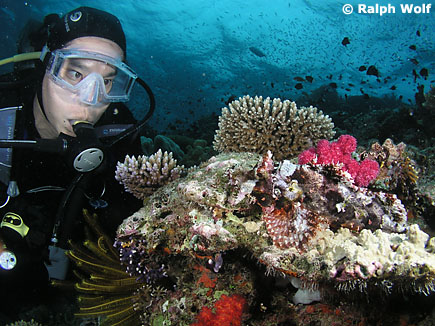 | | |
| --- | --- |
| | |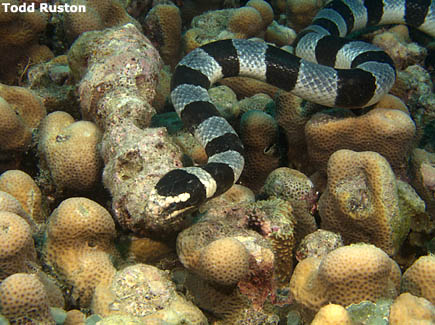 The man of the moment as always on his trips though was Dr Steve… whether giving lectures about barnacle sex or the importance of mucus, providing medicinal 8-year-old rum, having "senior moments", or battling with his Mac to put together a great trip video… Steve showed, yet again, why he is one of our heroes and we look forward to his next charter in February '06.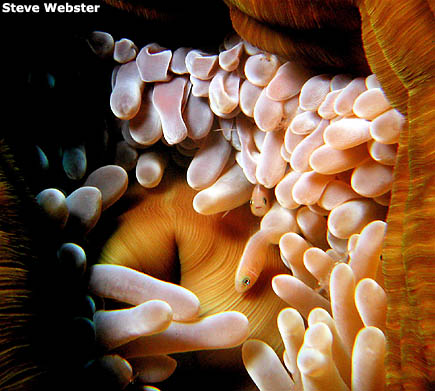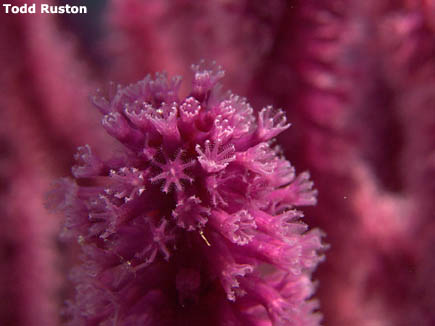 FROM THE GUEST BOOK


Thank you NAI'A crew! The dive briefings and detailed underwater maps of the sites were a thing of beauty! Also thanks for finding all the "small" critters for me – especially Liz and Josh! The crew were great getting us to the dive sites, on/off the skiffs, and taking care of all our dive gear! One of the best trips I've ever been on – especially for variety of dive sites, number of dives, and overall boat and crew hospitality. Thanks again!
Sharon Ponder, Sausalito CA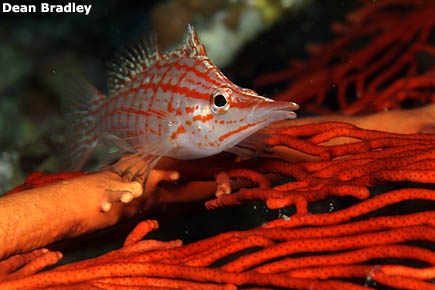 We've been on several liveaboard diving trips and this has been the most friendly and knowledgeable staff ever. We depart the NAI'A feeling relaxed and well taken care of – a tribute to the friendly, thoughtful and professional staff. Vinaka!
Larry Chow & Ralph Wolf, Palo Alto CA
A great crew and interesting guests!
Bob Rorden, Los Altos CA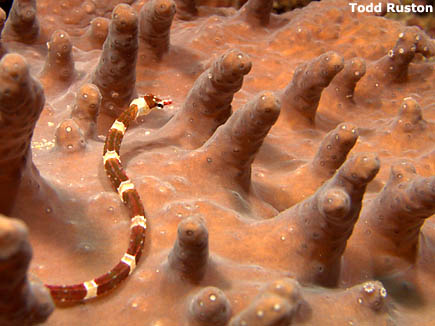 It's been wonderful as always. Kudos to the crew, and Josh & Liz are fantastic. The galley crew made the best Thanksgiving turkey! Great job!
Todd Ruston, Salinas CA
We couldn't help fallin' in love with you!
Vic & Shayna Selby, Pacific Grove CA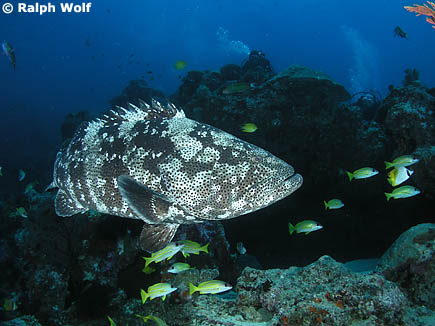 Another great trip! Vinaka vaka levu. See you again in February '06.
Steve Webster, Carmel Valley CA
Everything was great, I'll be back!!!
William Ponder, Aptos CA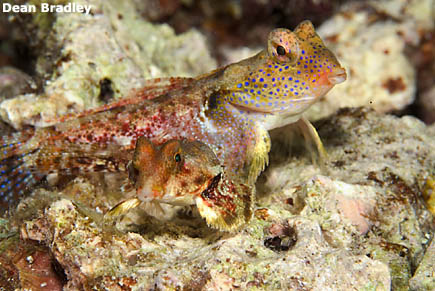 It's all about the fishes…
Unless it's about the nudis…
Or maybe it's about the corals…
Perhaps the soft corals?...
But where does that leave the shrimps…
Or the whales?...
Or the cephalopods…
And then we can't leave out the zooanthinds…
And then the jellies…
Or the actual limestone that the coral actually lives in/on and cannot be without…
The plankton surely deserves attention, as does the sun, and the photosynthesis, and…
Anonymous