Date
: February 25 - March 7, 2006
Destination:
Bligh Triangle, Fiji
Returning Passengers:
Steve Webster, Steve Bailey, Keith & Lynn Chase, Curt Bowman, Mark Rosenstein, Heidi Munzinger, Roger Luckenbach, Bonnie Cardone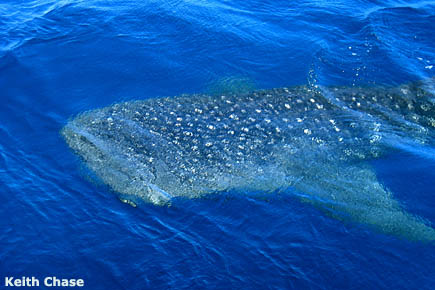 There is always something special about being involved in a NAI'A / aquarium trip. Perhaps it is the abundance of fish geeks, the familiar flutter of constant flipping through countless ID books, or maybe it is simply the good weather and company that always seems to join NAI'A favourites Steve Webster and Steve Bailey from the Monterey Bay and New England Aquariums, respectively. Whatever the cause, the effect is a great group to be around both above or below the water.
| | |
| --- | --- |
| | |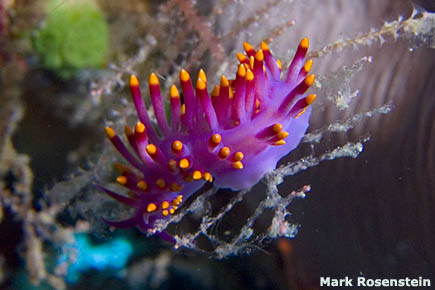 Steve Webster (on his millionth NAI'A adventure) was his usual brilliant self, teaching inverts and diving fashion 101 to the info hungry masses, battling with his many camera rigs, and putting together his finest trip video to date. Other returners from the Monterey camp were the Chases – Keith and Lynn. Lynn, who celebrated her birthday onboard, spotted a scorpionfish for Keith, who didn't appreciate it much… with his new digital rig in tow he concentrated instead on his shooting and putting together a great end-of-trip slideshow. Speaking of slideshows, Bob Widman put together a beauty to go with the rest of his collection which were much enjoyed by the rest of the gang. Bob's wife Darlene battled with her old-skool rig underwater, and drank enough kava for the whole family at the village. The final slideshow-er was Mark Rosenstein who also made a great contribution. Mark, together with dive buddy and penguin fan Heidi Munzinger, were inspirational in their dive logging and ID sessions, rarely did a critter go unidentified by the pair.
| | |
| --- | --- |
| | |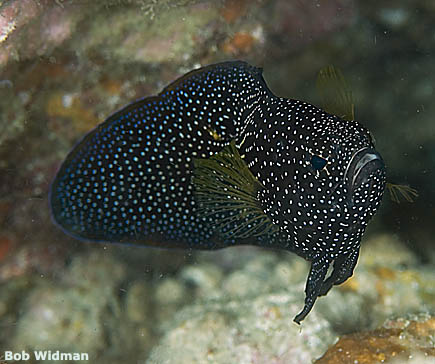 Richard Soden kept Dianna Mansell company underwater and witnessed her being attacked by a man eating jellyfish – the pair were lucky to escape with dive gear intact… those jellies can really move when they want to. Cindy Giltner began the trip a nervous diver but quickly progressed to a competent one, and confident too… unless currents, sharks or darkness were involved. Keeping Cindy company on the surface (at least for a bit of the time) was Curt "the fishman" Bowman whose free-diving skills put all the crew to shame, the same could not be said for the kava night jam session where the crew held their own. Pam Burke, Curt's neice, and her husband Tim never missed a day dive and entertained and enlightened with tales of orgasmic parrots and other avian wonders.
| | |
| --- | --- |
| | |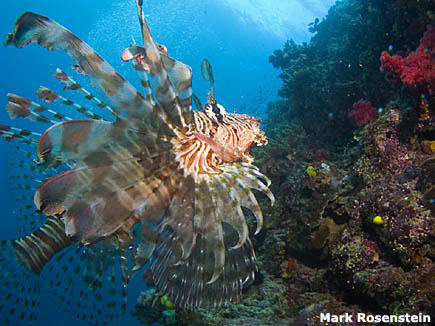 Nancy Burnett was held together with duct tape but enjoyed her first Fijian experience, and finally became aquainted with one of her foundation's many marine convservation projects at Namena. Bonnie Cardone stuck to two dives a day on her 3rd NAI'A adventure, hopefully getting enough photographic material for her next magazine article.
Roger the "subtle groper" Luckenbach was his usual quiet self… teaching spiders to jump, the boys to rock, and everyone else just how difficult donning booties can be. Kirsten Carlson never had an idle moment between learning Fijian, rarely missing a dive and spending 19 hours a day with pad or dive slate in hand documenting all of the goings on both above and below the surface… the quest for the NAI'A piefish shall have to continue on her next trip.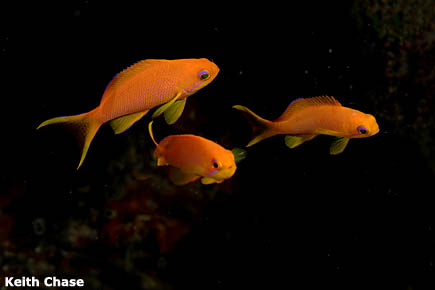 Steve Bailey, leading the New England contingent, was a constant source of ichthyological and aquarium information with slide shows and the ever popular D.O.D. awards. Bailey was also presented with the closest thing to an Olympic torch: the gaudy yet stunning legwear, handed down from the president of Fashion Victims Anonymous.
The "always happy with anything" type of divers these groups tend to produce allowed for some exploration and the discovery of an excellent new site: Jungle Of Stag Horn & Little Invert Zone (geddit??). And finally, the good vibes produced a NAI'A first: the mighty whale shark enjoyed by all.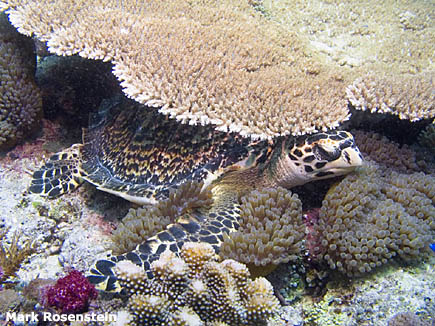 FROM THE GUEST BOOK

Moce mada sota tale! Music, kava, humor, crew, animals, smiles, food, sunshine, diving and exploring this part of the underwater world all added up to an absolutely fabulous, amazing, inspiring and fantastic adventure. I have many stories to tell and illustrations to create… vinaka vaka levu!
Kirsten Carlson, Gig Harbour WA

Josh & Liz – just another example of exemplary cruise direction!... Suli, Ben & Peni – thank you for keeping our bodies and souls nourished!... Richie & Eddie – I'd follow you underwater anywhere, anytime!... Mo & Jo and all the rest of the wonderful NAI'A crew – I've never felt more special or btter cared for… you anticipate and fulfill my every need and wish! Rob & Cat – thank you for running such a first-class operation in one of the most beautiful places in the world… the only thing that makes leaving possible is already knowing when I'll return!
See you all New Years 2007!!!
Heidi Munzinger, Sunnyvale CA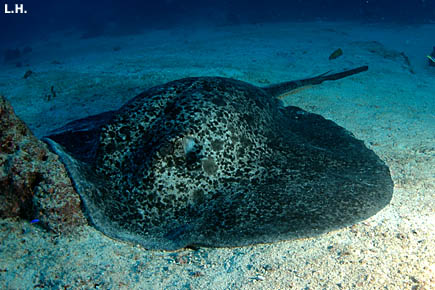 You extend so much to make us part of your family and your lives. See ya soon –
Roger Luckenbach, Carmel Valley CA
I am hooked – I'll be back. Thank you all for introducing me to the incredible world of Fiji diving. Everyone made me feel safe underwater and extremely well fed above! A special thanks for the music. And the smiles.
Nancy Burnett, Lummi Island WA

Our fourth visit! Looking forward to the fifth. Our experiences on NAI'A can't be beat. Many thanks especially for making Lynn's 76th birthday very special. Great crew and terrific diving. What more can we expect. You never know until you try, so until next time – Vinaka.
Keith & Lynn Chase, Carmel CA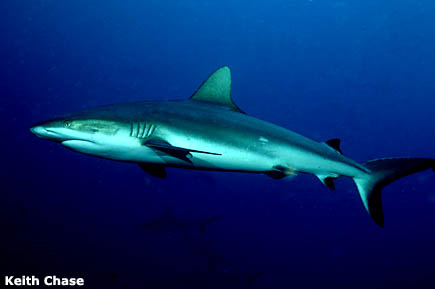 My third visit!! Great crew! Great diving! Great chow! Had a wonderful time, met wonderful divers and super new friends.
Curt Bowman, Santa Cruz CA
Thanks to Josh, Liz, Suli and 'the boys' for the very best trip ever on the very best dive liveaboard, bar none.
Bonne Cardone, Santa Maria CA

Thank you so much for ten of the best days I have ever had. This was my first trip, I certainly hope it will not by my last. Your patience with my inexperience was appreciated more than you will know.
Cindy Giltner, Orinda CA


Thanks for the memories. You have all made me appreciate the underwater world more. Through your efforts these days have been effortless for me!
Richard Soden, Boston MA

Wow! What a wonderful trip – it's our first but certainly not our last! The whale shark will be part of Tim's fondest momories. Great diving, great food. Thanks so much.
Pam & Tim Burke, Portland OR

You folks are 100% wonderful. Thank you very much – Vinaka 1,000,000 times.
Diana Mansell, Huntsville Canada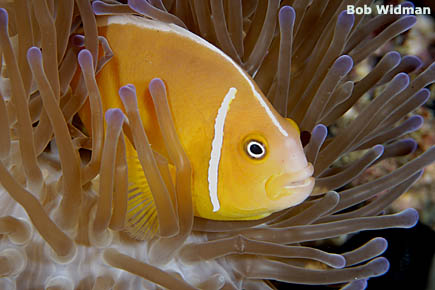 I didn't think anything would match my first Fiji trip on the NAI'A last New Year's, but this trip was just as good. Time to start planning my return. Josh, Liz, and the entire crew are wonderful.
Mark Rosenstein, Cambridge MA

Beyond compare. Nothing more can be said other than Vinaka Vaka Levu. Somehow the exceptional people that make up the NAI'A organization find ways to keep improving this Fiji diving experience. Amazing.
Bailey, Boston MA
Another wonderful NAI'A adventure. Great critters, great fritters. Josh, Liz and the crew are masters of all they do. See you in December!
Steve Webster, Carmel Valley CA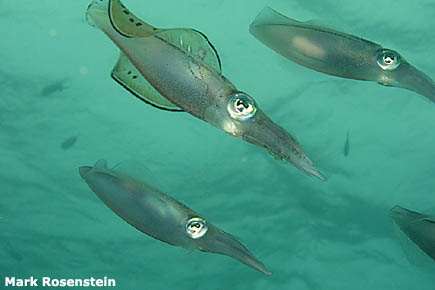 LINKS
The Monterey Bay Aquarium
www.mbayaq.org
The New England Aquarium
www.neaq.org
Bob Widman & Darlene DeLancey, photography
www.seashots.com
Mark Rosenstein, photography
www.markrosenstein.com
Kirsten Carlson, illustration
http://www.kirstencarlson.net/