Date: March 18-25, 2006
Destination: Bligh Triangle, Fiji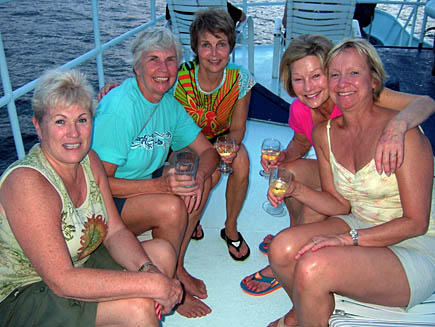 FROM THE GUEST BOOK
Our thanks go to the entire crew of the NAI'A. We truly enjoyed our second adventure on the wonderful ship.
The knowledge we gained from Josh and Liz will never be forgotten. What fun it is to know what the fish are up to. And to watch it on video was outstanding.
Our breakfasts, lunches and dinners were divine and Suli and Peni always served them up with a big smile. Ben helped in the galley, but he did a wonderful job in our rooms – fresh towels and linens every other day … better than some hotels!
Along with Josh and Liz's knowledge, the rest of the dive crew were awesome. Richie always took the time to show us all te small things we would miss. Eddie did a wonderful job pulling me into the skiff until I discovered how easy the ladder worked.
Last but not least, Captain John was a real treat! Early in the morning you could count on his cheerful voice greeting you to a new day, and in the evening on the top deck his great conversation and stories and sometimes songs!
Thanks also to the whole gang for a wonderful kava party. Good luck to Josh and Liz in their next adventure.
Dinah & Don Wagner, Davenport Iowa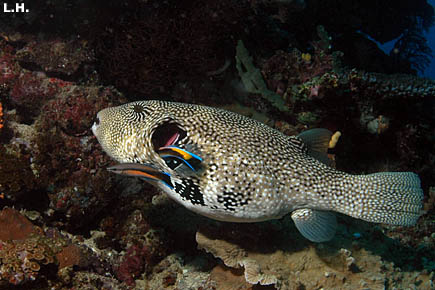 Thanks to all for an outstanding week! Best hostess and host – Liz and Josh – best crew, and best all round boat.
Linda & Dave Anderson
The best part of any dive trip is the people you meet who make it an enjoyable and memorable experience. Thanks to all the crew of the NAI'A for their courteous and caring attitude. You are all really great!
Ed & Maryjo Osowski, Chicago Illinois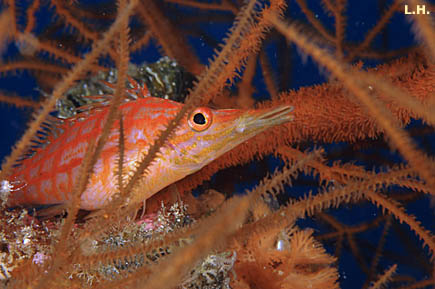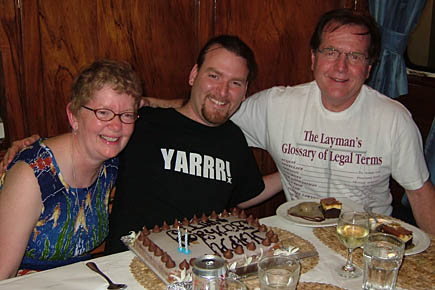 First of all, thanks for the birthday wishes. I loved your expert guidance underwater and excellent care above. Your hospitality is above reproach. You all have set the bar high for any other operation as this is my first liveaboard.
Matt Osowski, San Francisco CA
The whole NAI'A experience is really special. The food, the diving, the crew, Josh and Liz, the village visit, kava party with the crew singing... a stay on the NAI'A is much more than just diving.
Terry & Jan Johnson
The week went so fast – we finally feel like we know you and we want to grow friendships, but we must leave. We had an unforgettable trip. We so enjoyed each detail and individual person and personality. We loved the music, and the freedom to enjoy our dives to the fullest. We wish you a happy and prosperous year and life. God bless!
Tom & Laura Cavanagh
John & Linda Micka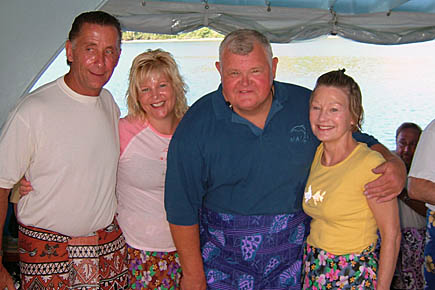 You have made a week in heaven possible here on Earth. The food was to die for – but not get bent! The crew was kind and helpful and always happy (does the kava have something to do with that?) Josh and Liz are the hosts with the most critters! Thank you to all for making our trip on the NAI'A a wonderful time. Hope to see you again soon.
Tom & Peg Mays, Chicago Illinois

Thank you all for a very memorable trip. I know it is one we will never forget. The entire crew was outstanding. Liz and Josh were the best cruise directors ever - their knowledge of Fiji and fish is the best we have ever dove with. Good luck to you two in whatever your future holds. The rest of the crew – you're great and won't be forgotten.
Sandi & Fred LePenske

| | |
| --- | --- |
| Soft corals. | Linda & Dave Anderson. |