Date: May 13-23, 2006
Destination: Bligh Triangle, Fiji
Returning Passengers: Matt Adams & Heather Widlund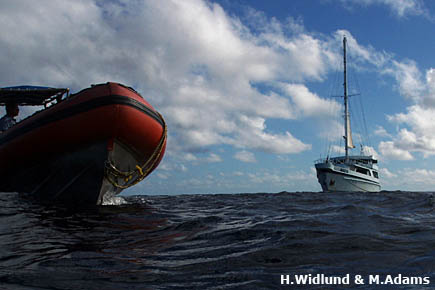 It was 10 days of fickle weather, environmental protection and monitoring, and constant pleas to the luggage gods … and it all ended up coming together nicely, resulting in 14 happy campers vowing to return for more of Fiji's finest diving – NAI'A style.
Two of our intrepid divers, Matt Adams and Heather Widlund, had joined us in 2004 and were back for more, this time armed with new camera rigs (the equipment had a bit of a delayed arrival, but Matt and Heather more than made up for lost time). Max Coleman added Fiji to his South Pacific adventure, and armed with his Sony video rig, splashed for every night dive and added plenty of new footage to his already impressive stock footage library.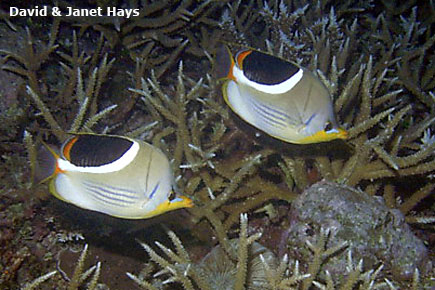 | | |
| --- | --- |
| | |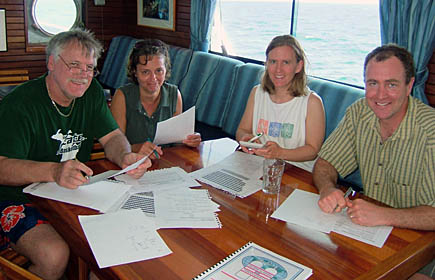 Speaking of night dives, Prudence Goforth undertook her first foray into the darkness and couldn't have picked a better place to start – Humann Nature offered squid, sting rays, basket stars and decorator crabs among its nocturnal treats. Gail King was a solid four-dives-a-day diver, even more impressive when you consider every tank was put to full use with 90 minute dives being her norm. Patty and Thad Vance got back on the diving horse after a 20 year break… armed with all new gear and thirst for Nitrox, the pair slid back into the underwater routine like a couple of pros – just like riding a bike. And Sheri Keeble was our token wreck buff and starfish lover… as well as perhaps the keenest kava drinker.
The trip was a family affair for Jim and Chris Guld and Marilyn Van Valkenburg. Jim and Marilyn were ever armed with their video cameras, while Chris proved the guides unnecessary with her first hairy ghost pipefish sighting. Marilyn added NAI'A to her life list of liveaboards – she has now been absolutely everywhere… we are quite jealous.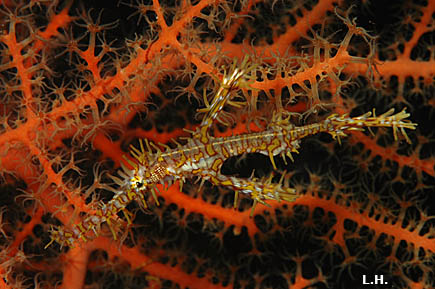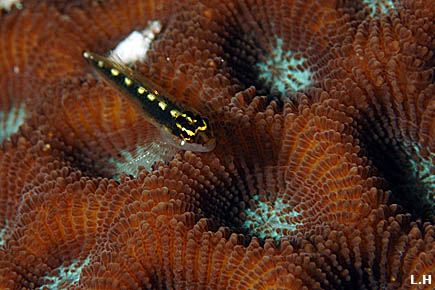 David and Janet Hays took a break from their usual drysuit-and-zero-viz teaching gig and found our conditions slightly easier and more enjoyable… although struggling halfway into a size Small women's wetsuit is never an easy job for a full grown man. Janet made the most of the onboard expertise of Helen Sykes, and contributed some invaluable reef monitoring data to Helen's work. While Helen kept up her transects and fish counts, partner in crime Stuart Gow led the team which included NAI'As own Steve Riley and a host of Savusavu dive operators in putting in the first of the Namena Marine Reserve moorings. Important jobs well done by all.
– Josh & Liz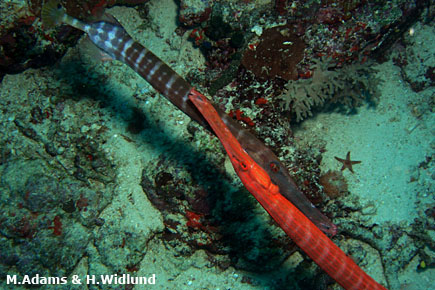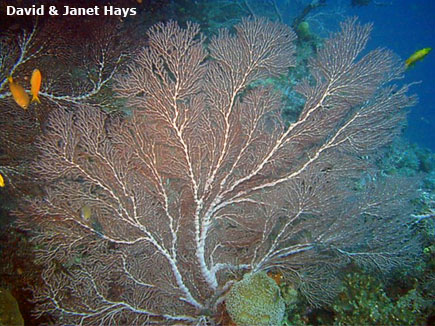 FROM THE GUEST BOOK
A truly wonderful experience! It is rare to have such knowledgeable hosts – their fish, coral and critter identification was outstanding. Dive briefings were excellent. I would love to come back and do it all over again.
Prudence Goforth, Port Republic MD

For anyone thinking about booking this trip, don't hesitate. Do it now! The only thing that isn't mentioned in the guide book is the fact that a wide-angle lens is practically mandatory gear! Mount Mutiny can't be captured with a regular lens! Snapshots don't convey the breadth and height of these marvels.
Janet Hays, Herndon VA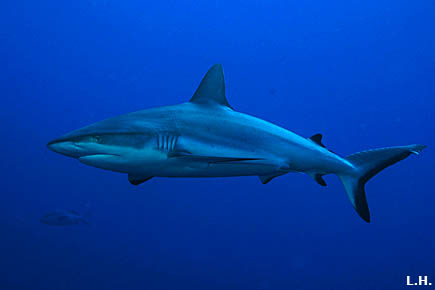 Thanks to the NAI'A and her crew for our re-introduction to the deep blue. I think we could not have been more happy than with this trip that we took. A trip with no worries.
Thad & Patty Vance, Lansing MI
So many colorful fish, soft corals and fans everywhere you look. Great diving, crew, hosts and meals. Couldn't ask for more in a ten-day trip.
Gail King, Port Orange FL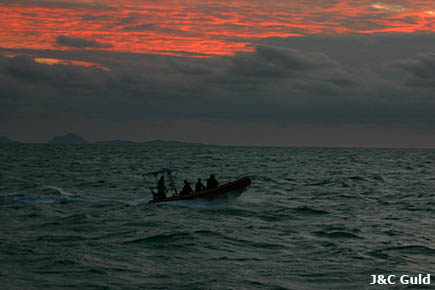 What can be said about perfection? Boat, crew, diving… all perfect. And, I've learned a lot - the best underwater videos and instructional presentations I've ever seen. Thanks Liz and Josh. Oh… and the food! It'll be culture shock to go back to standard cooking – thanks Peni, and all the crew.
Jim & Chris Guld, Tamarac FL

YEP – Fiji is the most colourful reef diving destination on the planet!
Marilyn Van Valkenburg, Ft. Lauderdate FL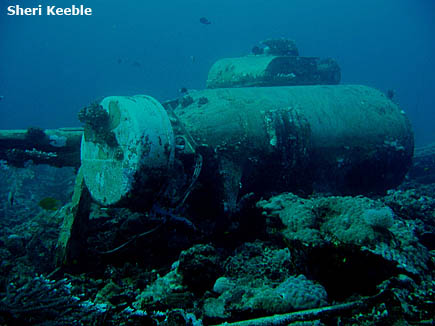 An excellent trip, lovely crew and staff, and excellent diving and singing!
Sheri Keeble, England

Thanks for yet another fantastic dive experience for us. And for making sure we actually had one, by getting our baggage to us! Good luck to Josh & Liz, we'll miss you on the next trip.
Heather Widlund & Matt Adams, Ophir CO