Date: July 28 - August 7, 2006
Destination: Ha'pai islands, Tonga
Returning Passenger : Mike & Pat McGuire, Sharon Wada, Kathy Lewis, Bob & Leone Woods, John & Jules Glennon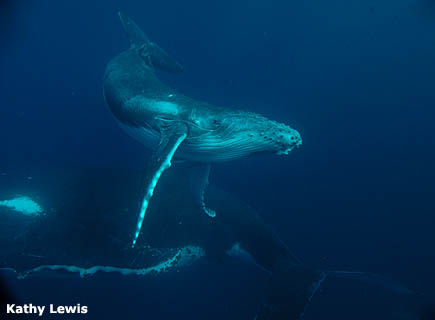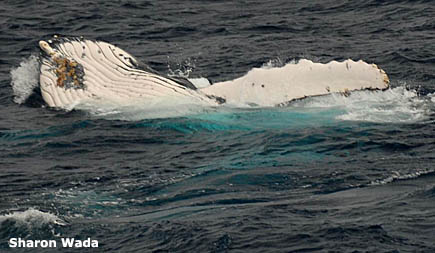 ENCOUNTER
Today I looked into the eye of a whale
and she looked into my eyes
I drifted alongside her
wanting to touch
to communicate
to exchange something
to ask Are you OK with this?

such a young calf
so gently supported by you
your eye, all your senses alert
to protect
yet trusting our flapping and finning
like ungainly calves
learning water wisdom

the baby, white belly towards me
drifts into my arms
his fins spread too
I remember not to touch, back off
though I want so much
to enfold him

I lose the crowd
am left alone
to drift alongside
on my side
gaze into that knowing eye

- Fri 4th Aug 2006 Susie Shelley Tonga
MEMORIES
Way back whales' blood has pumped warm
they have roamed our planet
speaking a language we cannot comprehend
communicating over hundreds of miles
they hold centuries of memories
navigate from north to south to north
through this apparently featureless ocean
always know where to mate, give birth, feed
their routes more certain than our road maps
is their ultimate destination in our hands
or are these gods of the ocean, masters of our destiny?
- Fri 4th Aug 2006 Susie Shelley Tonga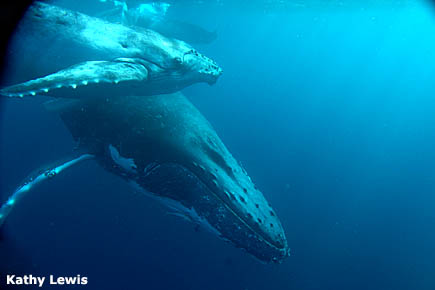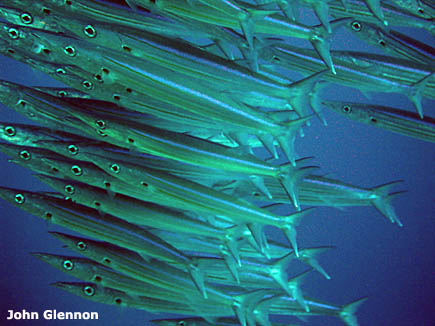 NAI'A is back in Tonga! It seems the ship's arrival information didn't get through to the whales, though, and so they were a few days late in making contact...; but better late than never. This first charter for the season belatedly received its fair share of lovely whales. Festooned with return guests and their mates, NAI'A plied her way around the Ha'api group of islands, finding friendly adults, tolerant mothers and calves, and for the finale: some great topside action as potential suitors attempted to out-breach and out-slap each other for the attention of the attractive young female in attendance.
Sharon Wada was aboard for her third NAI'A adventure in nine months, again jumping between video, housed digital stills and old faithful Nik V. There were a fair few old-skool shooters, in fact, with Laura Wais, Oleks Spyrydonov, Mike McGuire, Kathy Lewis (topside anyway), and John Lewis all restricted to 36 shots at a time.
Also returning to the good ship NAI'A were Bob & Leone Woods (celebrating their 38th wedding anniversary) and their mates and NAI'A veterans John and Jules Glennon. This time aboard, the four brought further company in the form of Vern Tullipan and Diana Deeley. Vern kept the night dive skiff on a regular schedule (once he had a taste of his first night dive, there was just no holding him back)... as well as bringing us whale encounters with his birthday good luck. Diana kept up her vigorous training regime – running from no-one in particular but running none-the-less... running... on vacation.
Their were artists in our midst too. Susie Shelley created birthday and anniversary cards, and Pat McGuire arranged the flotsam and jetsam into table settings. Laura Wais was also preparing artwork for good conservation causes.
Team Ukraine rounded out the international group: Oleks Andeiyevskyy, Andrii Liesnikov, and Oleks "shark!" Spyrydonov. Not a lot of English was spoken, but "Super", "Vodka", and now "Ukraine sashimi" are words understood by all.
– Josh & Liz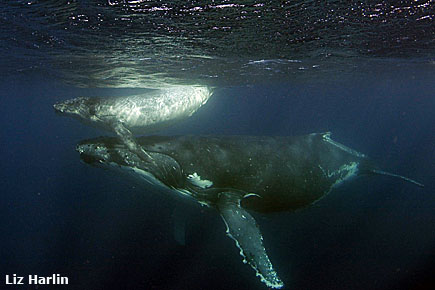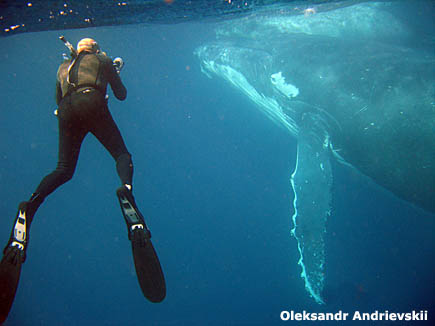 FROM THE GUEST BOOK
Thank you to the whole crew for your enthusiam, professionalism and friendliness. It seems that you never once not want to please us and make this trip unforgettable. You have seen whales before and yet you reacted as if it was the first. Thank you again for your lovely singing on the night of our anniversary (and on kava night). We hope to be back.
Léone & Bob Woods, Hillsborough CA


I cannot thank the crew enough for being absolutely perfect in all they do. As for the whales, may we come back in a thousand years to see you again.
John & Jules Glennon, Pullenvale, Australia

Whales! Breaching, lollygagging, open pecs, slapping tails. What a special ten days with my favourite crew who I will miss very much (especially the kalavos and sonalevus). Thank you for taking such good care of us and bringing us safely and amazingly within a few feet of these awesome and beautiful friends.
Sharon Wada, Snohomish WA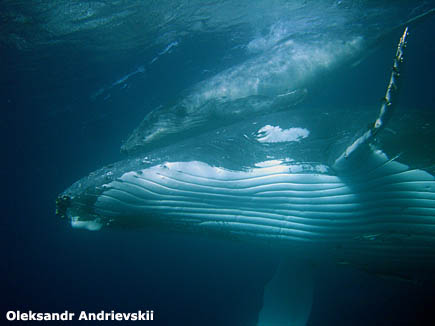 This is what I came for, so thank you to all the crew and Josh & Liz for making it happen.
Susie Shelley, Devon, England

Vinaka NAI'A crew!!
Laura Wais, Sausalito CA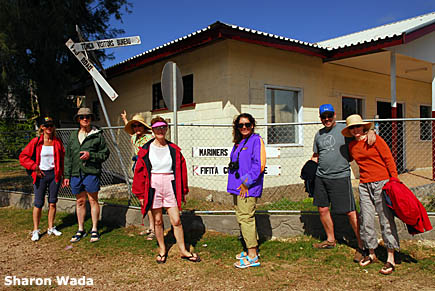 The crew of the NAI'A is superb! Their skill, experience, training, professionalism, enthusiasm and endlessly cheerful respect for their passengers are outstanding. Thank you so much for making this the holiday of a lifetime.
Diana Deeley, Manly, Australia