Date: October 14-24, 2006
Destination: Vatu-I-Ra, Gau and Namena Marine Reserve, Fiji
Returning Passengers: Stan Waterman, Alex Pue, Jeff Aaberg, Howard Pelovitz, Rochelle Gibbons, Jay Torborg, Diana Dickinson, Larry Oberlander.
Congratulations: Steve Reilly on completing your Evolution Rebreather Course.
It was again a great privilege and joy to have Stan Waterman on the NAI'A. With great pleasure did we enjoy his precious videographic bijous every evening, presented with his usual humor and witty comments. Age does not mean anything in the light of a young and smiley spirit. Nobody really knows what it means to meet a Legend, until one meets somebody like Stan. Thank you for sharing your borderless enthusiasm for the sea and its creatures with us, you really do justice to your name!! We hope you recover from that killer flu… and we look very much forward to seeing you again next year!!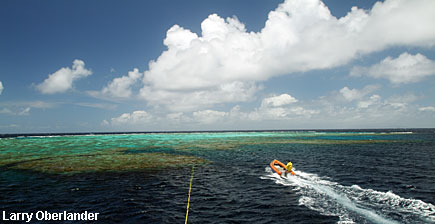 Karen Trimmer, a faithful follower of the dive guide spotters, always made sure her partner Brian Rubens could get a good shot of all the critters. Even though all efforts of NAI'A office to rejoin them with their lost luggage during the charter failed, they patiently put up with it and never lost their smiles.
Welcome back on the NAI'A, Alex Pue. Accompanied by his camera, they made a great team, diving long hours. His cheerful observations and great sense of humor never failed to make us laugh.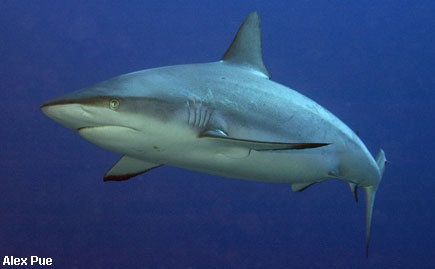 Howard Pelovitz missed neither critters nor fishes, recording everything devotedly with his video, while Rochelle Gibbons would rather photograph groupers than hammerheads, and "never without my macro-lense, please"…Welcome back, Howard and Rochelle, on the NAI'A for the third time.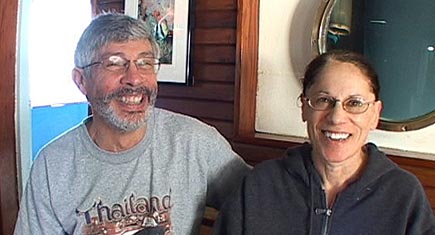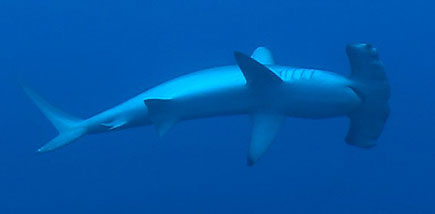 Jackie Archer preferred to dance in the blue amongst circling hammerheads and rebreathers, accompanied by Bob Green, always smiling, even underwater.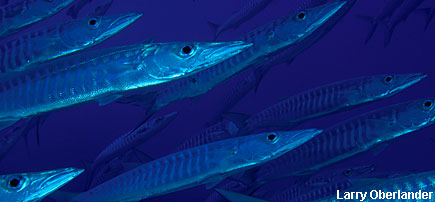 "Hammerheads? What Hammerheads!! I would like a shrimp goby, please"…. Jeff Aaberg, our definite goby-man, would park his video camera in front of these eager guardians' holes, and stay there until the dive computer screamed… Why do the nice ones always have their holes on the deepest sand patches? Welcome back to the NAI'A, Jeff!! He is already planning his next visit… would be rude to let the gobies wait too long…
David and Marylou McCray never missed a dive, and we will never know if that might be due to his or to her keenness… Marylou's great fish T-shirts were admired by everyone, and David always preferred to have "nacks" at snacks-time. In good boy scout spirit, he finally found yet another precious red anemone for Marylou. We are still waiting for that mutiny… but, Sonia will definitely not walk the plank!!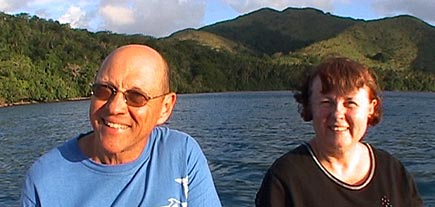 Welcome back, Jay Torborg and Diana Dickinson, on the NAI'A for the third time to visit their Fijian fish and other friends. By now, they know all the Fijian critter's hiding places and all the fishes by name. Diana is a better spotter than any of us dive guides. We did offer her a job, but her skills are in high demand.
Welcome back to the NAI'A, as well, Larry Oberlander. This time he brought his lovely wife Millie along, to spot all those macro subjects for him and to be his model, and, last but not least, to celebrate their 25th wedding anniversary. The NAI'A crew wishes you many more years of happy bubbles.
| | |
| --- | --- |
| | Yellownose gobbies . |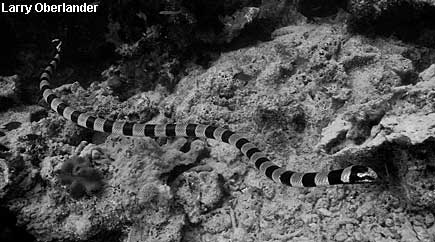 Paul Travers and Rose Zamoyska, came all the way from England, and not only turned out to be master nudibranch spotters, but also had an excellent eye for a purply and glittery baby cuttlefish that buried himself by throwing sand on its heads with its set of long and transparent tentacles…. What else could one wish for?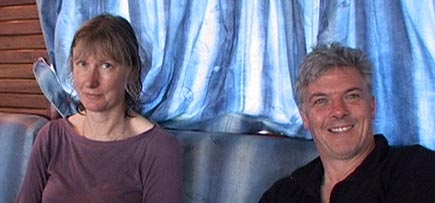 Our friend the volcanic pumice from last charter was still around, albeit less densely, but still making our desalination unit and pumps cough every so often. Sunshine and flat seas were replaced by stormy winds and clouds for the second half of the trip, which did not put us off diving in any way, and kept us from getting sun-burnt.
Sawaieke village, hosted us with a great Meke and a lovely walkabout through their tidy village, displaying a newly made concrete pathway, built by the men and boys of the village. Looking good, congratulations!!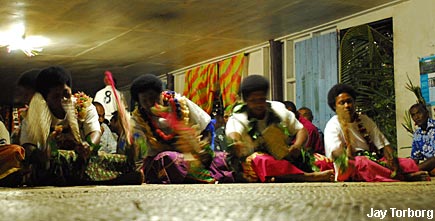 Guest Comments
Our third trip on the NAI'A and the third wonderful trip. Great food, great diving, excellent cruise directors (Grant and Sonia). As usual, the best crew, too! I eagerly anticipate our next trip on the NAI'A!
Diana Dickinson and Jay Torborg, Sammamish, WA
Thanks for another great trip. Sonia and Grant are great new cruise directors. The staff are great and the diving fun and easy. Alex Pue, San Diego, CA
Simply the best does not say enough! Fantastic crew and boat! Yummy Food! We'll be back!!
Marylou and David McCray, Palos Verdes Estates, CA
Captain, Crew, Sonia, Grant: Thank you a million times in the words of David McCray, "10" a perfect score! BULA! …. I like that
Bob and Jackie, Chicago, IL New Jersey
Flu did me in. Thank Poseidon I was with old friends on my favorite home a float. Thank you NAI'A for taking care of me so well. See you next year, "hole and hearty".
Stan Waterman, Lawrenceville, NJ
Grant, Sonia, Capt Jonathan, Crew Thanks for giving us a fantastic first trip on the NAI'A – long awaited – and living up to all our expectations. Great diving – it was swell! – and a truly fantastic crew, all washed down with gourmet food and excellent wines. This is truly a first class diving experience.
Paul J. Travers and Rose Zamoyska, London, UK
To all on the NAI'A and shore crew, A wonderful trip, an interesting dive vacation and the hardest working crew I have ever seen! We saw many amazing animals and dove so many different types of sites, we barely scratched the surface! Thanks for the diving, the food, the attention to detail and the extra treat of having Stan Waterman!! Thanks again!!
Brian Rubens and Karen Trimmer, Woodinville, WA
NAI'A Crew and All, Thanks for a wonderful 25th Anniversary. Grant, Sonia, and the whole Crew were exceptional. Sonia's smile is infectious and kept our spirits up when the weather was less than perfect. Thanks,
Millie and Larry Oberlander, Dover, NH
Links
Stan Waterman
www.stanwaterman.com