Date: December 28, 2006 - January 7, 2007
Destination: Bligh Triangle, Fiji
Returning Passenger: Steve Webster, Roger Luckenbach, Heidi Munzinger, Bob & Paul Rorden, Doug & Gayle Smith, Mike & Kathy Schnetzer, Bruce & Amara Thayer
When God was at last done
She decided to have some fun
And so created coral rubble
To keep Josh out of trouble
And happy diving in the sea.
– Book of Fish Geekness, Ch. 1, ver. 2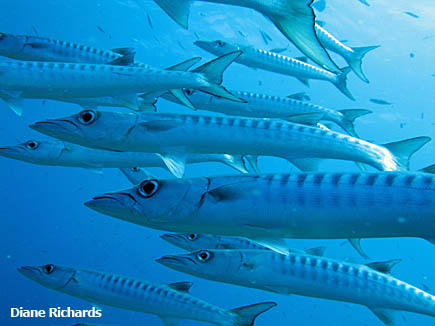 We returned to our beloved NAI'A for one last hurrah – to join our dear friends from the Monterey Bay Aquarium, bring in the New Year, and bid farewell to our home of the past three-and-a-half wonderful years. Things could hardly have run smoother – as we knew they would with so many NAI'A veterans onboard and the best crew in the biz. The lovo was hot, the buckets of water were cold, and Fiji's finest diving was in its full summer glory.
One of our heroes and favourite guests, Dr. Steve Webster was the instigator of this adventure as he has done eight times before, again donning the tropical fruits lycra and collecting a fine bunch of volunteers to bring along for the ride. Steve's navigation to Kansas left a bit to be desired, ending up in Canada… but it was nothing the "sausage of triumph" and eagle-eyed skiff drivers couldn't remedy. Surely worthy of a Diver of the Day award, or at least an honourable mention.
| | |
| --- | --- |
| | |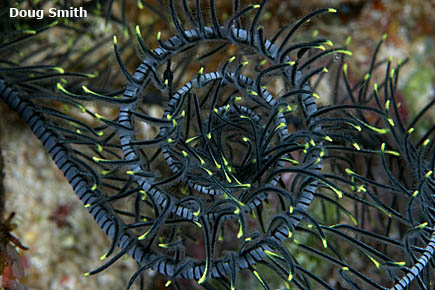 | | |
| --- | --- |
| | |
The list of NAI'A veterans joining Steve was long and distinguished. There were the Smiths – Doug and Gayle – again burning the midnight oil playing computer games (or something like that) and finding time to forget the all-important camera card. The Rordons – Bob and Paul – with their stealth hunting skills to sneak up upon unsuspecting fish and flashing with vigor… learn from the turtle, Paul. Heidi Munzinger, Queen of the Fish Geeks, was again in fine form; this time it wasn't underwater Sudoku on her slate, but marketing strategies and soundbites… plus the occasional frogfish sighting (or was that a mantis shrimp?) Mike and Kathy Schnetzer were also on a NAI'A rerun, this time re-shooting Fiji's finest critters in HDV and putting up some stiff competition in the Big Camera category… sorry Mike, mine's bigger than yours. Bruce and Amara Thayer put in a good effort, diving despite being under the weather, but ultimately checked into the Levuka Hilton for their New Year's Eve. Roger rounded out the veteran list and was at his comical best, confusing the Somosomo kids and entertaining the NAI'A ones.
Among the NAI'A newbies was Jen Filzen, who spent plenty of time learning from and contributing to the Fijian arts – jammin' with the boys and groovin' with the village ladies. Also hitting the woven dance floor was Lizzy Buell, onboard with her dad Tom, for a top-notch graduation present. Ron and Nancy Sefton were the 'yin and yang' of diving, Ron preferring to keep his gills wet as much as possible and Nancy opting to enjoy the sun and sights above sea level. Randy McFarland set new depth records during the first few days of diving, before turning his attention to shark stalking – and getting the video to prove it. And Dianne Richards was lucky to escape with her life after a hungry-looking hawksbill turtle decided her fins looked tasty… don't let those dopey eyes fool you, Mr. Turtle is a killer.
– Josh & Liz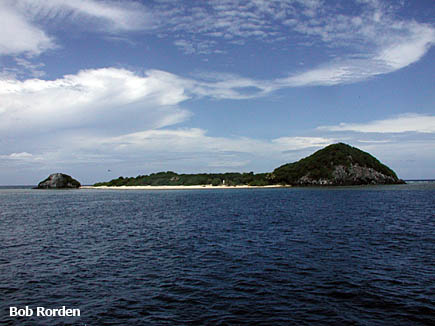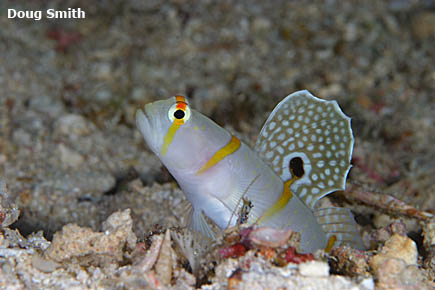 FROM THE GUEST BOOK
Another awesome cruise on the NAI'A. The crew always amazes in their ability to remember us from trip to trip. The diving was some of the best we've ever had – from the octopus on the check dive to the grey reef sharks on the last dive. There isn't a more professional boat or crew anywhere.
Doug & Gayle Smith, Carmel CA
drsmith@yankee-pt.com
Thanks to Josh, Liz and the NAI'A crew for another great Fiji trip. Watch out for the turtles…
Paul Rorden, Los Altos CA
I cannot imagine a better way to celebrate the New Year than this – aboard the best dive boat, with the best staff, in one of the most beautiful places in the world. Many, many thanks to Liz and Josh, Suli and all "the boys" for taking such good care of us all! From medical necessities to creature comforts to minor niceties our every need and wish were fulfilled with the utmost professionalism and personal aplomb. The only thing missing from the NAI'A experience to make it perfect is penguins… so perhaps I shall bring one with me when I return in October!
Heidi Munzinger, Sunnyvale CA
hmunz@earthlink.net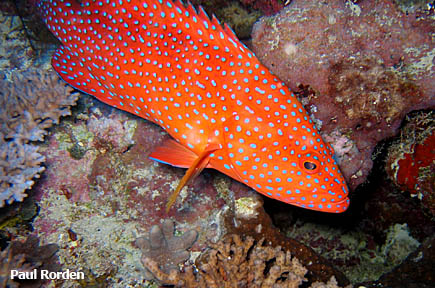 My first NAI'A trip and words can't express what a wonderful experience. I will miss the crew the most. There are always other waters to explore, but I will never be able to duplicate the way I was treated on the NAI'A. Being from Monterey Bay, I will miss the warm water. Back to 52° water. Thanks again for everything!
Tom Buell, Pacific Grove CA
tomb1850@sbcglobal.net
NAI'A thank you so much for everything, this was a wonderful trip and one I will never forget. What a wonderful crew you have, we were so blessed to be a part of it. Vinaka!
Lizzy Buell, Pacific Grove CA
lizzybuell@sbcglobal.net
My ninth NAI'A trip and I can't wait for #10 in June. The crew (including Ben's toes) is always superb. Great dives, meals, environmental education, all this adds up to a wonderful experience. See you all in June!
Steve Webster, Carmel Valley CA
swebster@stanfordalumni.org
NAI'A, the finest liveaboard in the world – bar none. Wonderful service, great diving, great dining! Simply the best!
Mike & Kathy Schnetzer, Lionfish Films
This was my first NAI'A trip and I hope there will be many more! The service is incomparable; warm water, warm people, hot diving, cool stuff. Thanks so much!
Diane Richards, Pacific Grove CA
drichards915@sbcglobal.net
This has been an incredible experience. Thanks for making this such a special first-time visit to Fiji. I'll truly miss you guys. Don't forget me when I become famous!
Jen Filzen, Campbell CA
me@jenniferfilzen.com
We've been on many a dive liveaboard, but the service on NAI'A was way ahead of the others! Many thanks!
Ron & Nancy Sefton, Poulsbo WA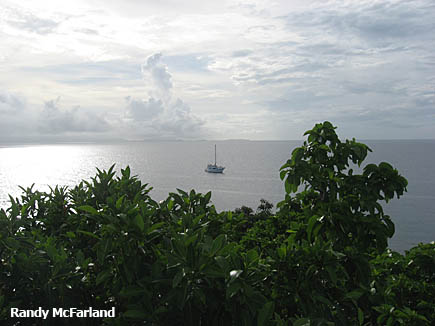 LINKS
The Monterey Bay Aquarium
www.mbayaq.org