Date: May 19 - 29, 2007
Destination: Vatu-I-Ra, Namena Marine Reserve, Makogai, Gau, Bligh Water, Fiji
Returning Passengers: Dana Muir and Tracy Grogan, Sue and Neal Shields
Congratulations: Rich Sloane on completing the TDI Nitrox course, and to Neal Shields and Paul Vickory on making an Evolution Rebreather experience dive.
What an eager and organized group visited us on board the NAI'A this week. Even though not many knew each other from before, they all coordinated really well in being ready to go in their wetsuits, fins in hand, well ahead of time for every single dive… we had a hard time keeping up… good on you All !!

Nothing beats good neighbors, especially when they double up as your dive buddies, as happens with Brug and Howie Jung, and Terry and Chris Campbell. Happy birthday, Terry!

Dana Muir and Tracy Grogan, met on the NAI'A four years ago, and have been together ever since, congratulations and welcome back! Are you sure you still want to send the Hairy ghost pipefish to the hairdresser, Tracy? Well, it really does look a bit untidy…
The Hairy ghost pipefish are still about in good numbers, four this time at Undenai'able Cuts and Howard's Diner. We also are still seeing the Ornate ghost pipefish at Cat's, and plenty of Robust ones… lovely!!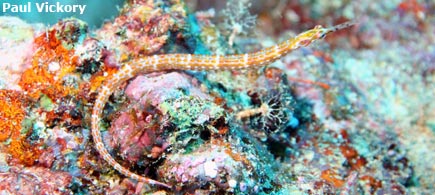 Rich Sloane found an enthusiastic dive buddy in D'Anne Duclos, very famous for her shark fin hood.
The Whole Shebang was a star dive on this charter, beloved by everyone, with its amazing topography and unique hard coral garden, displaying such great variety, and all the many soft corals and fans mixed in amongst the hard corals. It was also very "fishy", which made it even more special.
To have a faithful dive buddy is a lucky thing, as Bob Allen and Mike Wood know well. They have been friends forever, and diving together for almost as long.
Kansas and Oz showed themselves in their best light. Oz was spectacular, covered in puffed up purple soft corals, and with all the copper sweepers flowing in and out its many hollow spaces. The window of dreams at Kansas, covered in soft corals and fans, was a really dreamy sight, and the Tambja morosa and pink Flabellina nudibranchs were still about. The Red spotted blenny was still in its usual home, looking gorgeous and cheeky as ever, and the Sinularia soft corals on top look so inviting for a nap amongst them.

Welcome back, Sue and Neal Shields! We finally got to practice our alchemist skills again developing plenty of E6 for Sue. It is always like a miracle to see those amazing shots become alive.
Nigali passage was devoid from its usual currents, which was very interesting, as we got to see unusual behaviors, like the huge school of big-eye jacks circling right in the middle of the channel, all around us, and the massive, about seven inches across, white slashing mantis shrimp, that was hiding for the last month, being at home again, its old humungous self peeking out of its hole.
It is always special to see families diving together. This time it was father Tom Vickory accompanied by his two sons, Paul and Peter.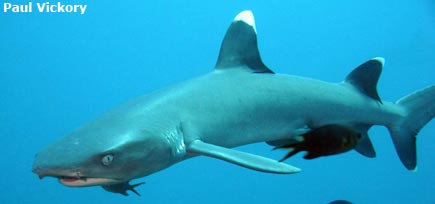 Makogai village hosted us with yet another excellently rehearsed meke, with their children wearing their beautiful costumes. We could also watch them preparing the lovo (traditional stone oven in the ground) with a wild pig they had caught earlier that day. Vinaka vaka levu, Makogai.
Connie Whelan dedicates her life to diving and underwater photography, traveling the world, not a bad life plan…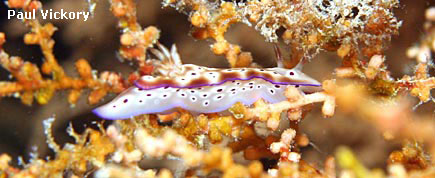 Ron's delight, at Makogai, had a lovely yellow Leaf fish in store for us, with brown patches, very handsome!
Guest Comments
THANK YOU ALL for a great trip and a wonderful birthday party!
Terry and Chris Campbell, Raleigh, NC, USA
A great staff and crew who operate an outstanding ship.
Bob Allen, Spring Field, IL, USA
A pleasure to eat, sleep, and dive with you. I will always remember being sung to sleep!
Mike Wood, Columbia, MO, USA
Wananavu!
Thank you for southern hospitality Fiji Style!
Howie and Brug Jung, Raleigh, NC, USA
Thanks for a wonderful dive experience – it gets better every time (and so does the food!)
Sue and Neal Shields, Fort Worth, TX, USA
What a wonderful time we all had – I loved it all. See some of you in Egypt and again here in Fiji.
Connie Whelan, Portland, OR, USA
Bula Bula Bula!!
Thanks for a great trip!
Paul Vickory, Beaverton, OR, USA
Vinaka vaka levu, NAI'A crew!
You welcomed us to your waters and into your family. You shared your wonders, tales and culture. You laughed with us (and at us) and made us smile for days on end.
Loloma yani!
Tracy Grogan, Oakland, CA, USA and Dana Muir, Ann Arbor, MI, USA
Thank you to the entire NAI'A crew. You made the trip so special. Joe "you the man!"
D'Anne Duclos, Chicago, IL, USA
Links
Connie Whelan
www.coralperspectives.com