Date: November 17 - 27, 2007
Destination: Bligh Waters, Vatu-I-Ra, Wakaya, Makogai, Levuka, Namena Marine Reserve, Fiji
Welcome back: Paul Humann, James Mathias, Jerry Apple, Paul Duhamel and Steven Ramirez, Jan Culbertson, and Lillian Kenney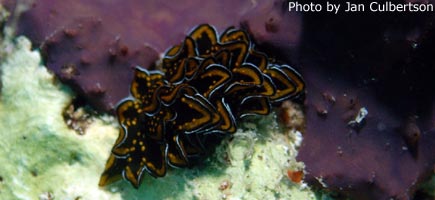 Welcome back on NAI'A, Paul Humann. His limitless knowledge about fish and critters, and his daily lectures on invertebrate biology, were a definite bonus, as were his many stories about fish and other wonders. Thank you Paul and hopefully see you again soon! Paul and Rob Barrel, who joined us half way through the charter, tickled ever so many crabs and managed awesome photographs for Paul's future Pacific invertebrate ID book.
Bekana reef has become an unmissable check dive. Pajama cardinalfish are plentiful, as are handsome juvenile semicircle angelfish and 'Beautiful' gobies. Many fish and critters at Bekana are quite rare if at all present on other sites.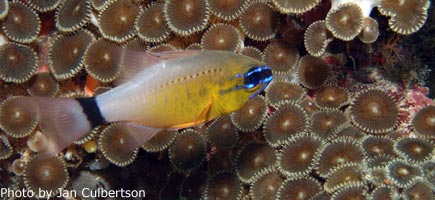 James Mathias has broken the record of returns to NAI'A this year. Thank you, James, and welcome back. Thank you also for sharing your artistic slides and for all the stories.
Critter news include a new yellow leaf fish nicely mottled with black and white patches on Mellow Yellow, and the golden mantis shrimp is back at its usual home. The yellow soft corals, from which the site gets its name, were all out feeding, looking gorgeous and covered in clouds of anthias, damselfish and fusiliers.
Jerry Apple, welcome back. Jerry has dived with us on NAI'A many times over the years, and at 74 years of age is still diving like a fish. We all want to be like you, Jerry. Good on you!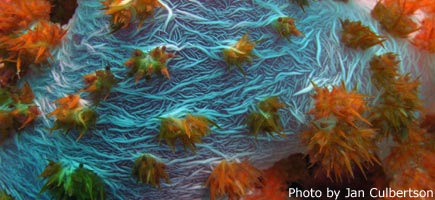 Wakaya wall with its lush soft corals, fans and overhangs was again a real treat. Our usual fish friends were also there to greet us, the bluehead tilefish, decorated dartfish and multibar angelfish. The Lion's Den was gorgeous again, with a group of four dogtooth tuna chasing each other, and big schools of chevron barracuda, masked surgeonfish, red snappers and yellowtail fusiliers guarding the entrance to Wakaya passage. The usual residents of the pinnacle itself were all at home, the yellow leaf fish, and the little schools of spadefish and lionfish. We were not lucky with mantas this time at Vatu Vai, Ray Rock, but found two new white leaf fish instead, one of them very small and the other one whiter than normal.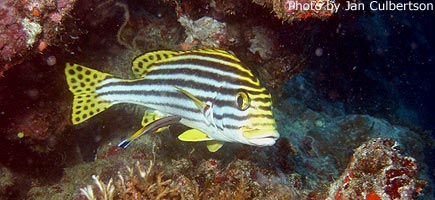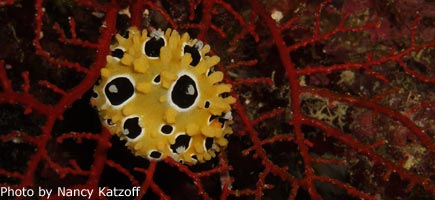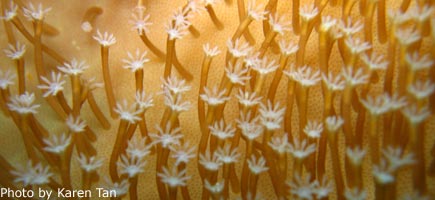 Paul Duhamel and Steven Ramirez, old friends of NAI'A, presented the NAI'A family with a sevu-sevu (ceremonial offering of a kava root) during our kava party. Vinaka vaka levu and a warm welcome back.
For our village visit we could not resist going back to Makogai and did not regret it … simply the best! Vinaka vaka levu Makogai!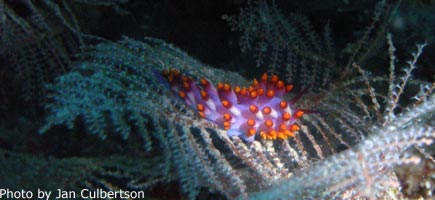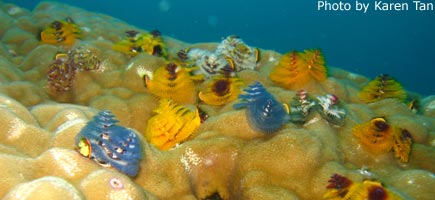 Although piers might not offer much in terms of lush corals, they usually provide unique critter diving among the debris and around the pillars. Levuka Pier was no exception. A big school of moorish idols kept coming around, and we saw many different kinds of lionfish and shrimps, lots of tobies, scorpionfish, pipefish, bubble corals with shrimps, and colorful nudibranchs. A rather special find was a couple of bluestripe pipefish.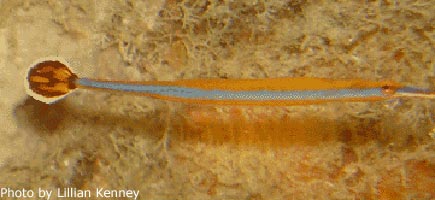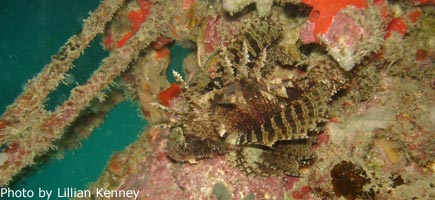 Welcome back, Jan Culbertson. Jan not only is a great photographer, but also knows how to knit beautifully. Thank you for reminding me of old childhood memories of Swiss upbringing, like preferring to eat Xmas cookie dough instead of the baked final product…
No fish escaped the watchful eyes of Lillian Kenney, and Jill and Neil Ericsson, who recorded them dutifully on special slates, making fish counts for Reef. Congratulations on your thorough work!
The deeper Teton at Namena had a special treat in store for us, a manta slowly circling the pinnacle closely three times, truly beautiful.
Nancy and Jim Katzoff lovingly took care of each other below and above water, and always surfaced with smiley faces.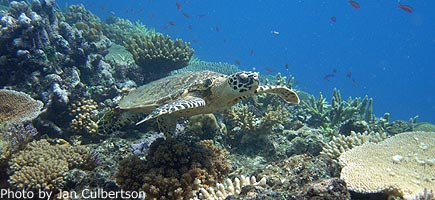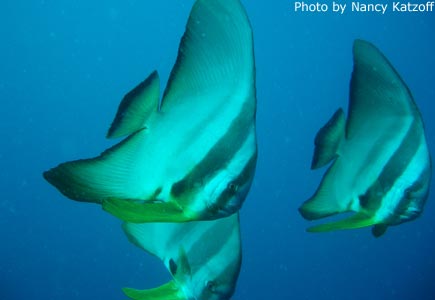 A manta jumping right beside NAI'A during the briefing for the dive at North Save-A-Tack in Namena Marine Reserve was a good omen for a yet again spectacular dive at this site. After a scalloped hammerhead gave as a close look on the wall, we sat at the rim of the plateau, with our resident friend the malabar grouper amongst us, until the computers screamed, and had three gray reef sharks continuously circling low over the cleaning station, as well as huge schools of redtooth triggerfish, big-eye jacks, spadefish, and chevron, yellowtail and heller's barracuda all around us, and then a mobula cruised by to top it all up…the drift back through the pink whip corals of the arch and to Kansas was again gorgeous. At Kansas the Tambja morosa nudibranchs were out, as well as a Roboastra gracilis and a Nembrotha lineolata. A group of quite rare redfin anthias also call Kansas their home.
Vinaka vaka levu Viti!
Guest Comments
NAI'A –
WOOSH…
Like the currents the time flew by. A great trip again.
I will be back soon
Jan Culbertson, Seattle, WA, USA
And again – total relaxation and enjoyment of nature – the real water world
Jerry Apple, Delray Beach, FL, USA
Tanks for the memories X
Vinaka!
James Mathias, Toronto, Ontario, Canada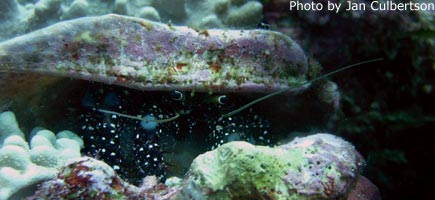 Fun Freeking Tastick!
Thank you for another great experience!
& thank the "Gods" for not hitting a reef and be stranded on an island!
Steven Ramirez, San Francisco, CA, USA
Where are those hammerheads?
My first, but not my last 'whoosh' with NAI'A.
Many thanks for allowing me to be part of your 'village'.
Jill Ericsson, Seattle, WA, USA
Oh so fine every time –
Paul Humann, Davie, FL, USA
A fabulous trip! Lots of fish.
Neil Ericsson, Washington, DC, USA
Thanks so much for yet another great adventure on my Fijian home – NAI'A
Paul Duhamel, San Francisco, CA, USA
First time to Fiji – the introduction on NAI'A can't be beat!
Wonderful trip, wonderful Crew.
Vinaka!
Nancy and Jim Katzoff, Hollywood, FL, USA
Links
Paul Humann
www.fishid.com
James Mathias
www.belowthebluehorizon.com
Lillian Kenney, Jill and Neil Ericsson
www.reef.org