Date: February 9 - 19, 2008
Destination: Bligh Water, Gau, Wakaya, Ovalau (Levuka), Makogai, Namena Marine Reserve, Fiji
Welcome Back: Dave McM., Lester F., Allison and Mary-Sue F., Pamela and Gary C., Leanne L'H. and Gene B., John S., and Mickey Mouse
Congratulations: Dave McM., Lester F., Mickey Mouse, Jay McH., Ken H., Tristalene M. and Eric M. on completing the TDI Nitrox course.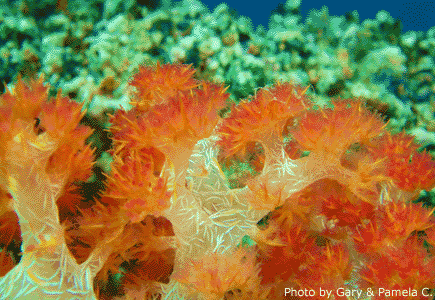 "DIVING TIME! YOOOOOHOOOO!"
Jim's Alley in Gau, surprised us with the spectacular experience of THIRTEEN mantas swimming in a row, circling in feeding behavior with their mouths wide open, for the greater part of two dives…they came so close, they touched us with their fins, what can one say…. we were breathless. Vinaka vaka levu!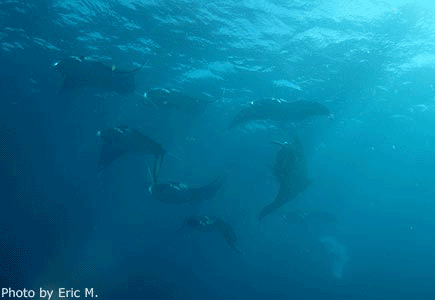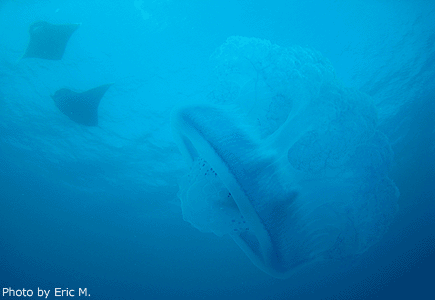 It is with great pleasure that we welcomed Dave McM. and his fun loving friends from DDDDDDDS (Dimply Dinky Dr David's Down & Dirty Diving School), back on NAI'A. Some of them, have joined NAI'A ever since the beginning, and so many times, that they happily call her their home away from home. We must confess, we have not laughed that much in quite some time, never a dull moment with Dr. Dave & Co.
At Vatu-I-Ra, Mellow Yellow was again as good as it gets. Not only do we have our resident golden mantis shrimp back, but the reef top and the yellow soft corals on the sides were at their best, with the density of fish on the reef top obscuring the sight of the reef, and streams of fusiliers creating blue rivers over it all. We could only hover and admire in awe.
At Howard's Diner the current favored us, allowing us to visit all the cuts, and marvel at the forest of fans and chironephthya soft corals inside.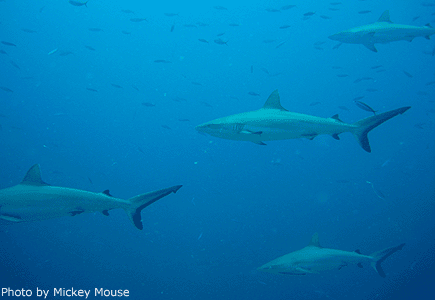 Welcome back to Lester F., and to his sweet daughters, Mary Sue and Allison. The girls got the taste for shark diving at Nigali passage, and definitely crossed these magnificent fish off their list of dangerous critters, moving them to the list of cute critters, a close second after Dr. Dave, who, of course, won the "Cuttest Critter of the Charter Award" yet again. Congratulations! They also invented a whole range of underwater signs, which we were all using by the end of the charter, especially the "cute" sign was very popular. Thank you girls, it was great to dive with you!
The cavern system at E6 welcomed Dr. Dave and friends back with excellent visibility, broad sunlight, flat seas and all soft corals puffed up, can't get much better than that!
John Slegel has been joining NAI'A ever since the beginning, and was in Heaven, because we dived Nigali passage, his favorite, three times…. but, don't be mistaken, it is not the sharks he is after, no, no, it is the scenic and fishy drift back towards the lagoon, across the shallow coral outcrops and over the huge cabbage patch, that he dreams of …. Always kind, happy and grateful, it was a joy to have you back on NAI'A yet again.
Nigali passage in Gau welcomed us with excellent visibility and the friendly malabar grouper swimming between our legs again. Barracudas of many species were plentiful along the way, and the school of red snappers mingled with plenty gray reef sharks and two malabar groupers chasing each other at the Bleachers, with the big school of big-eyed jackfish circling shallow in the background, a twitchy and energetic ballet of movement. John's huge cabbage patch welcomed us with a dense cover of fusiliers and sergeant majors, always such a gorgeous sight. Drifting back towards the lagoon we not only spotted a juvenile winged pipefish on the sand, but also had a manta swimming towards us against the current. Holding on to the rocks, we watched it as it passed by us really slowly, and very close, eye to eye … no words could possibly suffice…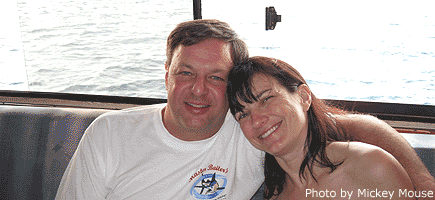 Pamela and Gary C. have also been part of the NAI'A family for many years. Welcome back and thank you for the enthusiasm and the awesome video of the mantas and miniature octopus!
The people from Somosomo in Gau welcomed us with their usual kind hospitality to their tidy, sunny and picturesque village embedded in the forest, and offered us an excellent meke (custom dance) and beautiful singing, vinaka vaka levu!
Mickey Mouse was in the house again, welcome back. His great sense of humor kept us all going and laughing, and his magic Japanese magnetic balls kept all our pains and aches at bay. Thank you, Mouse!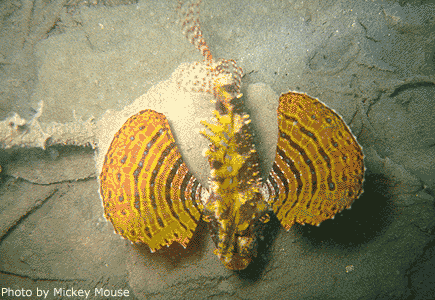 Wakaya was again its usual magnificent self, with blue-headed tile fish and decorated dartfish in the deep water, and gorgeous pink, purple and yellow soft corals and fans along the edge of the pinnacles, and dense schooling fusiliers and surgeonfish in the blue. The spadefish were being cleaned by the reef, the lionfish were hovering about, and clouds of scalefin anthias and damselfish covered it all. A magnificent reminder of why we "surface only, because we must" (TDI Middle-East).
Leanne L'H. had her share of diving with Richie, on special request, and Gene B. developed a special technique of underwater napping, because he could not get enough quality siesta time in between dives. Great to have you two back!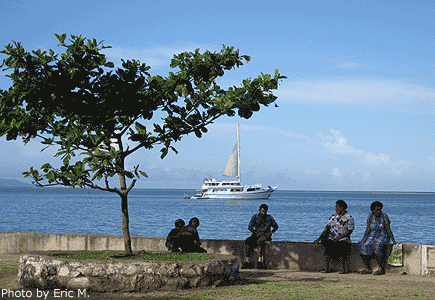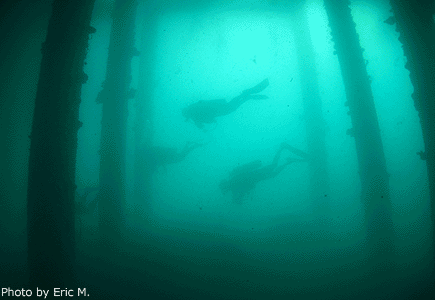 On Dr. Dave's special request, we took an afternoon off diving to visit Levuka, the old capital of Fiji on the island of Ovalau. The gentlemen came back with Valentine presents for all the ladies … sulus and cookies. We were most grateful and had a good excuse to party yet again, not that we needed an excuse anyway …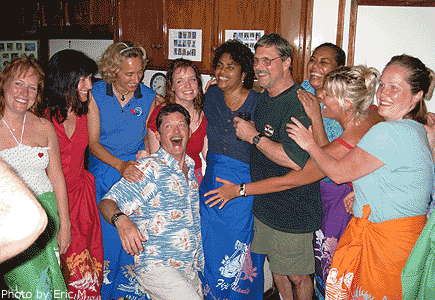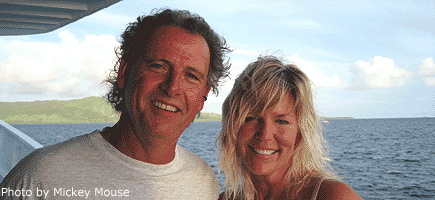 Cindy and Gary D.'s enthusiasm for the underwater world and their kindness was overwhelming. Cindy found a very unique crab, that we had never observed before, looking like a square pebble with blue eyes, and with little legs tugged under itself, hopping about the rubble…. a new species??? She named it very appropriately "Cinder Rock Crab". Thank you for your company!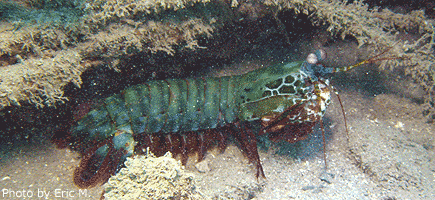 Our dive on Rick's Rocks in Makogai was more "critter-busy" than normal, with golden and peacock mantis shrimps, yellowtail and rockmover wrasse juveniles, orangutan crabs, bubblecoral shrimps, baby devilhead scorpionfish, Randall's gobies, two white leaf fish, and different kinds of nudibranchs.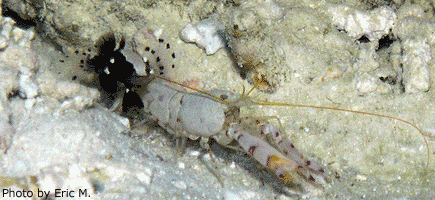 Ron's Delight delighted us with a white-capped goby sharing its home with a red-spotted shrimp, schooling humphead snappers, the two resident yellow mottled leaf fish, and of course, its huge dendronephthya soft corals displaying all colors of the rainbow.
Jay McH., did not want to miss any critters, mantas or sharks, hence never missed a dive. Great to meet you, Jay.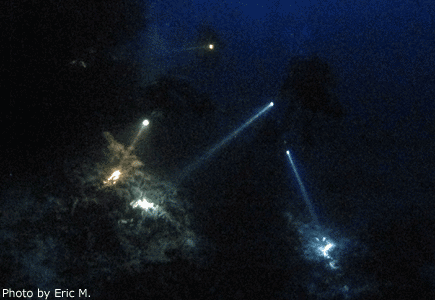 The sunset cocktails rivaled the night dives on most nights, but we managed to get two in and were rewarded with flashlight fish, sleepy hawksbill turtles, red coral crabs and stonefish.
Ken and Rob H. left their grandchildren behind and joined their daughter Tristalene M. and her husband Eric M. on NAI'A. Eric did not miss a dive and no critter, coral or fish escaped his eager camera. Thank you for the beautiful family singing contribution at our kava party!
Namena Marine Park had the most spectacular visibility in store for us, flat seas and sunshine, making the diving on the pinnacles dream-like.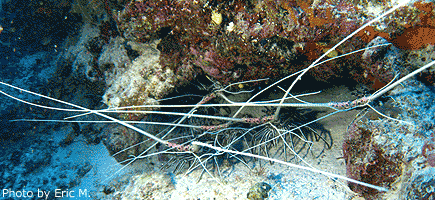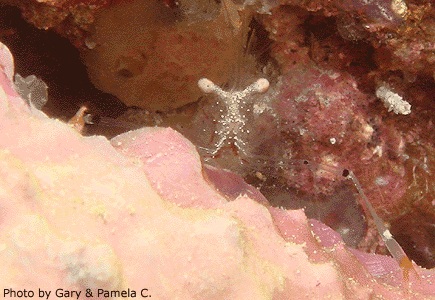 John was in Heaven again, as we dived twice on his second favorite site, the wheat field of Kansas. With mild currents and clear visibility, Kansas showed its best face: puffed up soft corals, schooling fish all around, and the huge, resident great barracuda hovering above the Sinularia soft coral field. We also spotted a great collection of different kinds of nudibranchs, amongst others, Roboastra gracilis, Tambja morosa, Flabellina exoptata , a lovely Glossodoris atromarginata, and three bunched up, mating, Flabellina bilas. We even saw a big pleurobranch in broad daylight, and … a most unusual critter…. Mickey Mouse napping in the wheat field…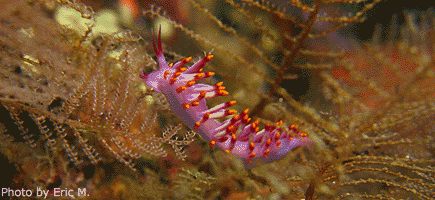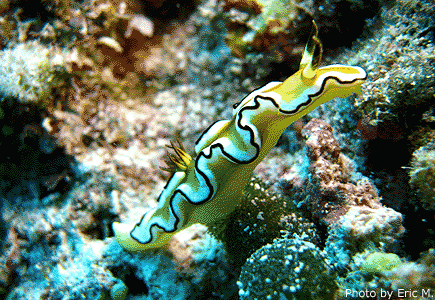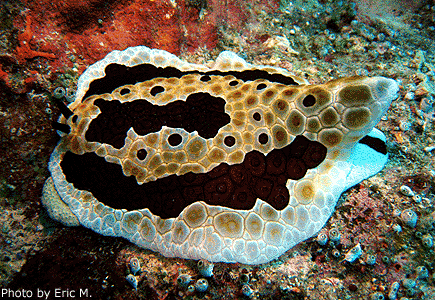 On the North Save-A-Tack wall we met a hammerhead up close and personal, a very friendly malabar grouper, and eight extremely friendly longfin spadefish, which followed our fins closely and swam amongst us, nibbling at our fingers. Mary Sue and Allison were their very special mates, dancing with them for half the dive.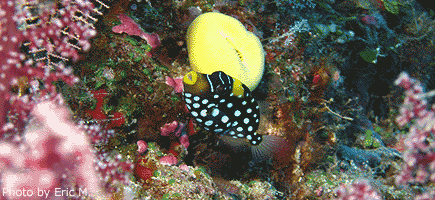 Namena Marine Park also welcomed us with quite a few juvenile clown triggerfish, a very unusual sight.
The cherry on the cake was a close up encounter with a silvertip shark off the Nasi Yalodina wreck, for Richie's and Eric's eyes only …
Vinaka vaka levu, Viti, and to all of you, lovely people, for sharing and for the great company!
Hope to see you yet again, soon!
Guest Comments
Good Times! Good Times!
I'm still pinching myself!
Still in disbelief that I was actually here, actually saw what I saw, actually ate such divine cuisine.
An unforgettably life changing experience.
Everything was fabulous!
Tristalene and Eric M., Bremerton, WA, USA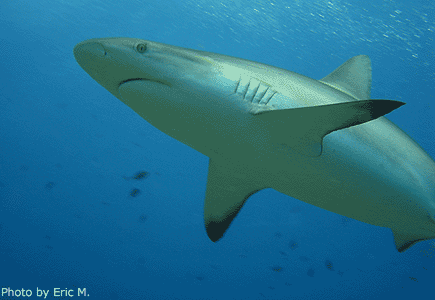 Bula!
Awesome Crew – wonderful diving!
Fun! Fun! Fun!
And Sonia is just lovely and a great lady.
A truly memorable experience!
Vinaka to all!
Cindy (Cinder Rock Crab) and Gary D., Banks, OR, USA
Another wonderful trip!
What is it that makes NAI'A so great?
Is it the diving? The Crew? The food?
It's all of that and more!
I'll never forget Sonia's "yoohoo! diving time!", the sight of 13 mantas, the warm "Bula" of the Crew as we return from a dive or the yummy meals.
Thank you so much!
Pamela and Gary C., West Linn, OR, USA
6 trips on NAI'A, and looking forward to more!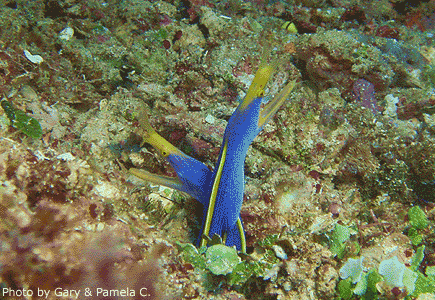 Bula Vinaka!
Another World Class Trip!
For those of us lucky enough to be returning, our expectations were met in every facet of this operation. The Crew, the food, and the itinerary were all first class. We all offer you our heartfelt thanks for enriching our lives with your experience and caring attitudes. The diving would not be the same on any other vessel. It is the Crew of NAI'A which makes this trip extraordinary. To each of you I leave this sevu-sevu… Mickey's Magic Balls! I hope they help you as much as you all have helped me.
Vinaka!
Mickey Mouse, Pevely, MO, USA
Thank you everyone for this fabulous trip!
I had the best time and saw many things I never thought I would see. I will never forget your incredible kindness and generosity, and will bring that home with me. I love all of you, and hope that if you come to the US we can meet up!
PS: Sonia, you are the cutest person I have ever met! Thank you for being my underwater buddy.
Love,
Allison F., Portland, OR, USA
Bula!
Thank you to everyone on the boat for making this such an unforgettable trip. I wish it didn't have to ever end!
I hope to see you very soon!
Mary Sue F., Portland, OR, USA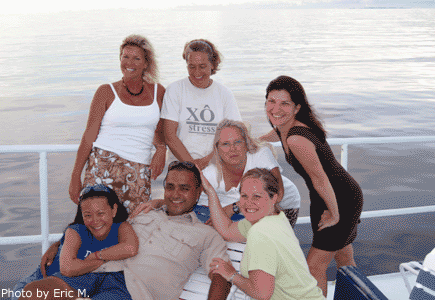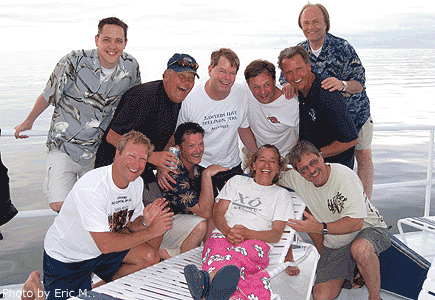 The inspiring sunsets of Fiji,
leaving the stress is clear.
Thoughts of work, bills and taxes
NAI'A made all disappear.
New friends we've made in Fiji
both passengers and Crew.
Good times never forgotten
a lingering hope of friendships renewed.
Spectacular reefs, coral, fish and nudis,
octopus, pooping cucumbers, sharks and rays.
Even if we missed the camera shot,
in our mind's eye it will stay.
A great thanks to the Crew of NAI'A
their help and kindness we adore.
And a bigger thanks to the Lord up above
for the beauty we were blessed to explore!
Rob H., Bremerton, WA, USA