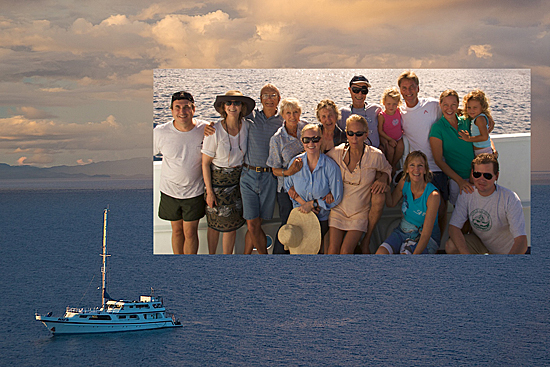 (Click here for full-size image)
Date: April 5 – 12, 2008
Destination: Bligh Triangle: Vatu-i-ra, Gau, Namena Marine Reserve
Welcome back: Stan Waterman, Wendy Benchley, Valerie and Ron Taylor, Michael Topolovac.
Congratulations: Annie Doubilet, Julie Mills and John Reid on completing the TDI Nitrox course
This was a most special excursion aboard NAI'A for every one of us with the privilege of sharing Stan Waterman's 85th birthday with his oldest diving friends and closest family. This extraordinary week changed us in unique and positive ways and gave us memories to enrich our lives for years to come. Thank you, Stan for celebrating your 85th birthday with us here in Fiji aboard your home at sea, NAI'A.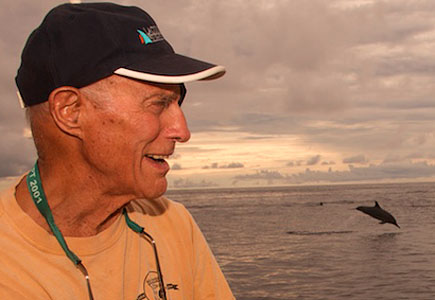 "Behind every great man is always a great woman." This wisdom rings loud and true for Stan and his wife, Susy Waterman. The great honor and pleasure to dive with Susy fell upon Cruise Director, Sonia. The hours they spent sharing the wonders of Fiji's reefs and their insightful observations rewarded Sonia greatly. "The day one gains a friend is a lucky day indeed," said Sonia of Susy. "I can still see Susy's eyes twinkling under the water."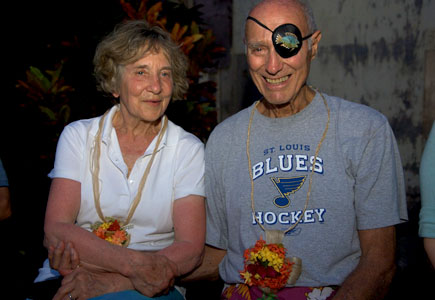 This trip hoped to bring the family diving together again for the first time in more than 40 years, when Stan and Susy lived in Tahiti with their three school-age children. Artist and beachcomber extraordinaire, Susy (Stan's daughter) joined the adventure with her equally energetic and enthusiastic husband, John Reid. Stan's son, Gordy, broke free from professional filming commitments at home but arrived in Fiji with his trusty camera – the camera and man were rarely seen apart as befitting the remarkable father-son resemblance apparent in Gordy's comedy and charisma as well as his eye for a shot. Very sadly for all of us, Stan's other son, Gar, was struck down with the flu just before the trip and unable to make the journey. Gar, you were sorely missed and talked of often, albeit usually with the lurid lack of respect and good taste synonymous with Waterman Family Humor.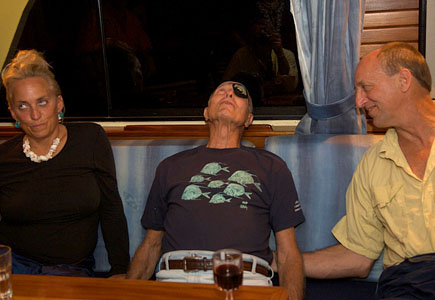 Also sadly missing from the gang was Howard and Michele Hall who could not escape the rigors of IMAX filming. Alexx and Todd Edwards were busy with family and school commitments in Australia. Many glasses were raised and bubbles blown in honor of Stan's dear but departed friend and colleague, Peter Benchley. Peter's wife, Wendy, remains inexorably tied to Stan and Susy. Her unmatched joy of life infused every moment of the trip with the Benchley spirit such that it was almost as if Peter were with us again.
The trip was supposed to be a holiday - an alternative to Stan's much-feared geriatric destiny of "shuffleboard at Sin City". But, this group of divers made their entire lives and careers exploring the ocean. And that urge was only further inspired by being together under Fiji. Stan delivered many of his hallmark perceptive speeches, calling on the learned wisdom of great minds from history. But the quote to which we all most closely related was from Robert Frost's Two Tramps in Mud Time
My object in living is to unite
My avocation and my vocation
As my two eyes make one in sight.
Only where love and need are one,
And the work is play for mortal stakes,
Is the deed ever really done
For Heaven and the future's sakes.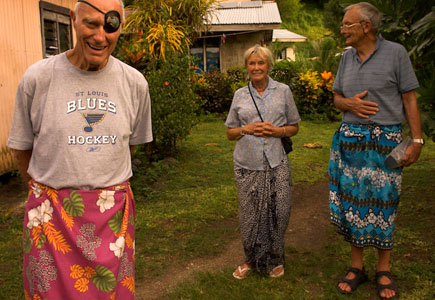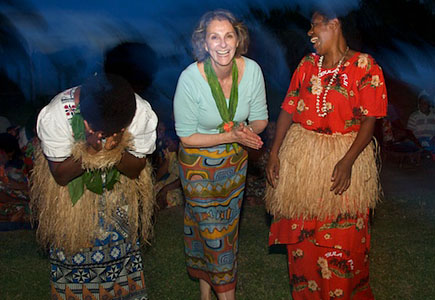 Film producer (and hilarious master of ham horror), Brent Mills, toiled away relentlessly alongside Gordy to create what will surely be a most remarkable film celebrating Stan's extraordinary life. Australian shark diving pioneers, Ron and Valerie Taylor were never without their video and still cameras, no matter how swift the current – except for the hours Valerie spent painting her exquisite watercolor originals.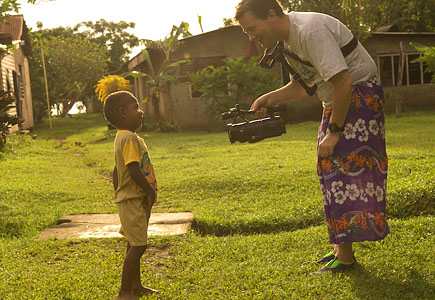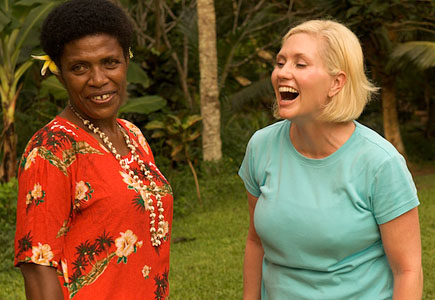 Photographer, Doug Seifert, armed not only with his cameras but also his canned-sardine lures, aimed friendly fire at every critter Sonia, Richie and Eddie could locate within the pulsating density of Central Fiji's teeming, thriving reefs. Doug and Ron even managed to immortalize our super-micro-pygmy seahorse – at night no less! Douglas had the Nigali groupers practically kissing his lens. But it was his beautiful and sensitive diving and living partner, Emily, who won Doug's deepest affection.
Annie Doubilet, photographer and writer, continued her lifelong navigation of the world's seas. Michael Topolovac, founder of Light & Motion and Backscatter, interpreted the experience through his video and still camera viewfinders. Even our most intimate conversations and spontaneous reactions were captured with Michael's ever-present sound recorder! We can only hope that the astute Fathoms Publisher/Editor, David Fishman, doesn't find the time to transcribe all the incriminating evidence for his upcoming magazine articles.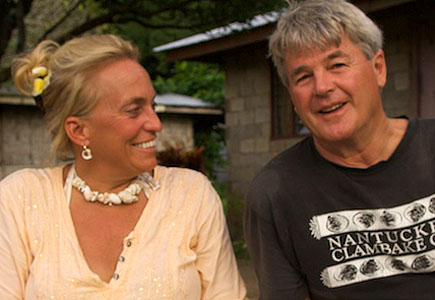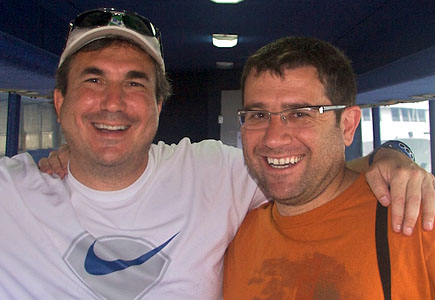 NAI'A owners, Rob Barrel and Cat Holloway, brought along their daughters, Malia (4) and Parri (2) whose unyielding dedication to play permeated every skiff ride, every beach, every meal and even every reef where they donned mask and snorkels for the first time and rode the currents over the divers. Rob and Cat's enthusiasm for Fiji's underwater delights has no equal. But Malia and Parri's laughter and excited squeals still echo across the decks and down the halls of NAI'A. The children bonded so naturally with Susy, Wendy, Annie and all the passengers and crew in this ocean-environment that any sensible plans their parents may have had to swallow the anchor and settle down on shore have been scattered to the winds. Of the "grown-ups" Julie Mills, a teacher at home in Chattanooga, best captured this childlike sense of fun and reminded us with her beaming smile after every dive that there should be no such thing as a "serious" diver.
To top off an already spectacular trip, Fiji presented a rare parting gift. Not only did we watch a minke whale mother and calf bobbing in the setting sun, but we raced the skiffs and swam with a pod of about 100 spinner dolphins throughout the final hours of the adventure near Vatu-i-ra Island.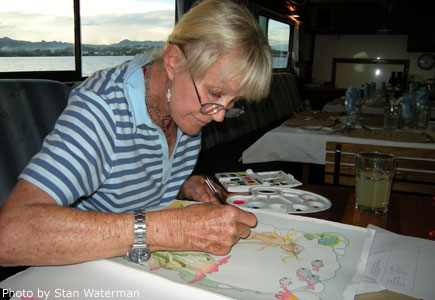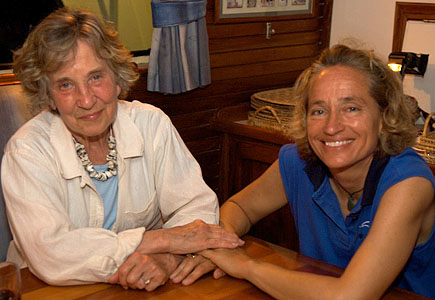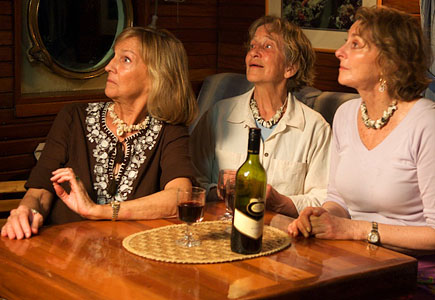 On the final evening, Cat offered this to the gathering as thanks for Stan's mentoring and friendship since NAI'A began 15 years ago.
(Apologies to Old King Cole and thanks to Mike Boom for wine-inspired help on par 3)
When I met Stan, he was a very old man
Yes, a very old man was he
From a dive he arose
Dripping snot from his nose
And scratching like a dog with fleas
I sailed with Stan, as a very old man
Through an unforgiving sea
I watched him limp
Like a lecherous pimp
Down to the deck to pee
I dived with Stan, as a very old man
­with an appalling memory
Each old find
Comes fresh to his mind
"My dear, that's brand new to me!"
I remember Stan, perched on the can
Begging for digestive tea
Gas or constipation
Stirred strange jubilation
And to the bowels of the ship he'd flee
But I've said to Stan, if there's a master plan
He an architect must be
Just to survive
To age 85
Is a feat tall enough for me
Yes, I know Stan and I call myself a fan
Of his verve and his childlike glee
If I'm half as fit
With a fraction of his wit
Then a merry old soul I'll be
Happy Birthday, Stan. See you next year!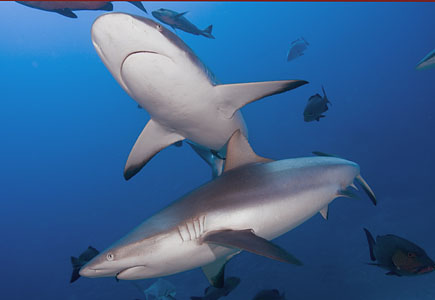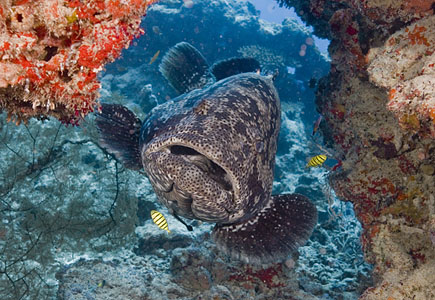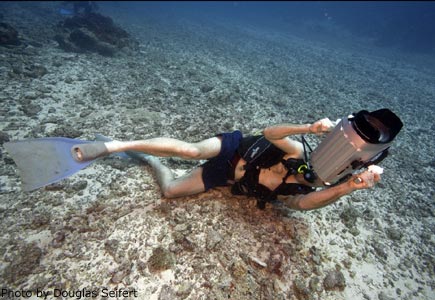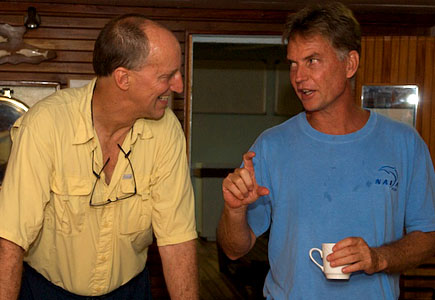 Many thanks to Michael Topolovac and David Fishman for so many of these great topside snapshots.
Guest Comments
The most wonderful birthday week in all my years. Where else but on beautiful NAI'A with Rob and Cat and good friends. Oh, to be 85 again.
Stan Waterman, Lawrenceville, NJ, USA
NAI'A is no longer a myth. Thank you for bringing me into it with such full hearts.
Susy Waterman, Lawrenceville, NJ, USA
The most fun you can have with your clothes on! Special in every way!
John Reid, Susy Waterman Reid, East Hampton, NY, USA
Great people, great trip. Thank you, thank you.
Valerie Taylor, Fairlight, NSW, Australia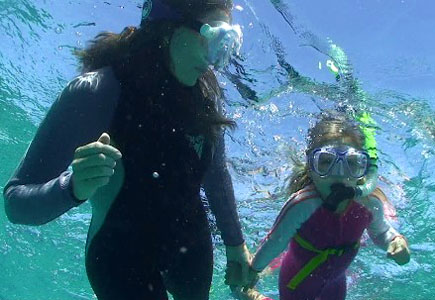 Thanks for a remarkable week of camaraderie, cuisine, culture –oh yes, and diving! The best liveaboard experience I have EVER had. NAI'A and Fiji are magical – it is certain I will return and bring family and friends. To the sharks, the dolphins, the reefs – thanks!
David Fishman, stunt double, Larchmont, NY, USA
Your spirit, your fine hospitality, your smiles, your good food, your hot towels and showers after each dive, each magical dive…
Beautiful songs fill my soul, memories of the most colorful soft coral will feed my imagination for the rest of my life. Until we meet again, VINAKA!
Emily Irving, Canada
NAI'A sets a standard of hospitality unequalled throughout the diving world. NAI'A truly is a floating village, where everyone plays their part in making their guests feel like family. We all gathered together to celebrate Stan Waterman's birthday and the joy, the comradeship and the love were non-stop (we did do some diving, too!). Fiji is a magnificent and special place made more so by the NAI'A way of doing things.
Thank you for bringing us all together to share in Stan's birthday and in the rich and colorful waters of Fiji.
Douglas Seifert, Tequesta, FL, USA
To be with the superb NAI'A Crew, Rob & Cat, Malia & Parri for a week of celebrating Stan's 85th was a most joyous time. I felt Peter's spirit constantly with every gorgeous, exciting dive. My thanks are endless!
Wendy Benchley, Princeton, NJ, USA
The trip was for Stan's birthday, but it was actually an unbelievable gift to us all. Thank you so much for the trip of a lifetime.
Annie Doubilet, New York City, NY, USA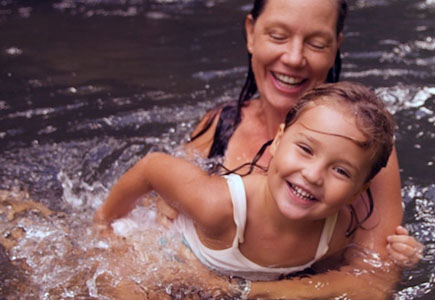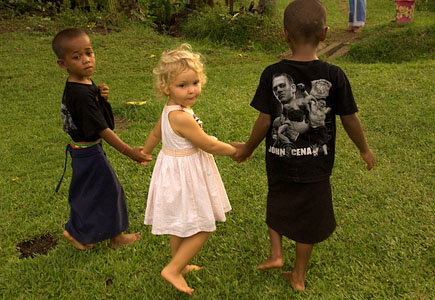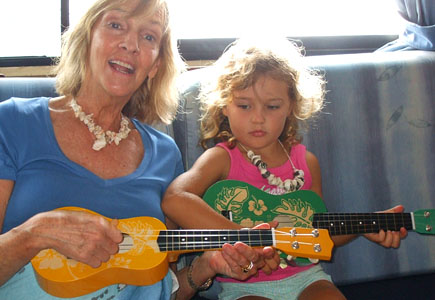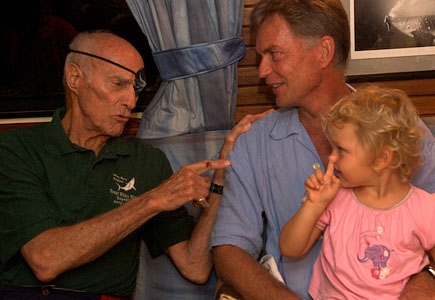 Links
Stan Waterman
www.StanWaterman.com
David Fishman, Fathoms Magazine
www.fathomsmagazine.com
Michael Topolovac, Light & Motion Photo and Video Systems
www.lightandmotion.com
Douglas Seifert
www.douglasseifert.com
Susy Waterman
seabeasties@aol.com
Annie Doubilet
www.annedoubilet.com