Date: April 19 - 29, 2008
Destination: Bligh Water, Gau, Wakaya, Makogai, Namena Marine Reserve, Fiji
Welcome back: Maryann and Bob D.R., Lynn and Keith C., Randy K., Tami B., Karen D., Charlene and Derry K., Art H. and Steve W.
Congratulations: Christian B. on completing the OW referral, and Keith C., Julie P. and Mike F. on completing the TDI nitrox course.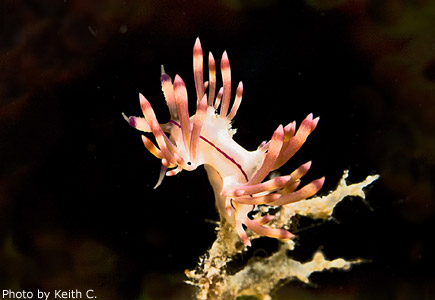 Breezy it was, but the sun was shining brightly and the fishes and corals were kind to us, as it is usual in beautiful Fiji, famous for its generous hospitality, which seems to extend to the colorful underwater inhabitants as well.
We had the great joy of welcoming Steve Webster back for the 12th time on NAI'A, his second Home. As is normal for him, he came accompanied by a group of twelve very kind divers and happy campers, some old friends of NAI'A and some new friends, too. He honored each one of them with his world famous Diver Of The Day Awards.
Happy birthday, Tami B., and welcome back. This time she brought her son Christian B. with her, a born diver and very sunny boy, my easiest Openwater course student yet, by far, a real born fish, congratulations, again! They were our Kava Queen and King, stomaching endless huge bowls of the delicious concoction, out-drinking even the professionals… the NAI'A Boys had a hard time keeping up…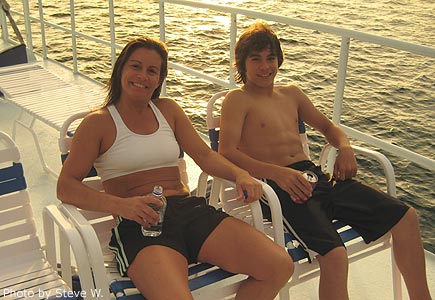 Tami never missed a dive and still had energies to jump from the very top deck with Christian in any weather conditions, several times after each dive … we watched in awe!
Our gorgeous and, by now, burstingly pregnant ornate ghost pipefish at Charlie's Garden, Vatu-I-Ra, is still loyally hovering about in the same black coral bush, posing patiently for all the cameras. We also had flying lionfish, purple Chinese dragon nudibranchs and dense streams of lunar fusiliers in crystal clear visibility. Such a nice way to start our Fiji diving!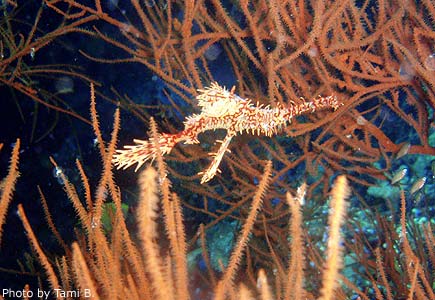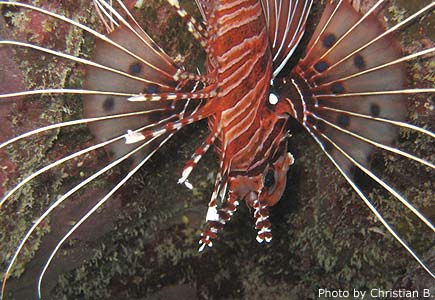 Welcome back, Maryann and Bob D.R, and congratulations on your 5th Anniversary. They have been diving even before diving equipment was invented, fish amongst fishes. Bob was unstoppable, hardly ever missing a dive. Maryann has visible gills behind her ears and was my faithful buddy, celebrating my every find. Thank you for sharing happy underwater hours.
Absolutely spectacular, marvelous, breathtaking or magnificent are not words enough to describe the pristine beauty of Mount Mutiny's western rainbow wall covered in a worldwide unique density of Chironephthya soft corals in full splendor and all colors imaginable.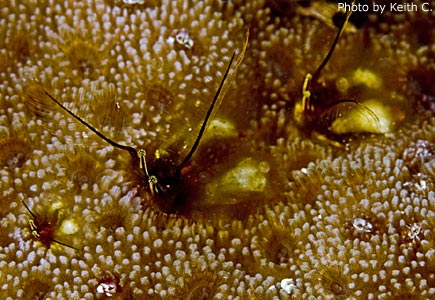 Lynn and Keith C, welcome back and congratulations on your 40th Anniversary. Keith is a very keen photographer, and a perfectionist, too, spending hours in front of the computer after every dive, working on his photos. Thank you again for the photograph of the rare hairy-pincered coral hermit crabs. It was a great honor for me to be Lynn's diving buddy! Not only was she so peaceful to dive with and very fine company, she actually taught Howard Hall, one of the greatest underwater filmmakers of all times, to dive … wow …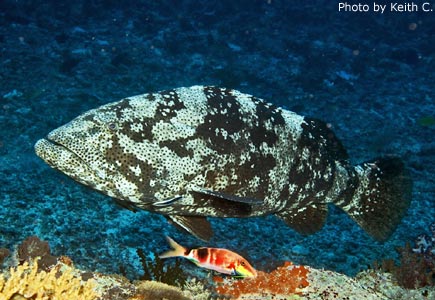 Dive sites are never the same and Nigali Passage is a good example. This time the window of incoming current was unusually long, which produced remarkably clear visibility inside the lagoon for all our dives. We dropped on the large porite coral at the mouth of the passage and discovered a hole on the top shared by a couple of Twotone dartfish plus three of the quite rare and equally handsome blue-eyed and pink-lined Zebra dartfish. Drifting down the passage accompanied by our malabar grouper friend, we spotted two white-patch juvenile razorfish. At our shark look-out post, the Bleachers, numerous gray reef sharks circled leisurely in the current while we all sat in line watching. As the currents were mild we had the rare chance of drifting slowly from there along the reef and into the lagoon, enjoying the lush purple soft coral growth and array of big fans on the way. Once inside the lagoon we found a handsome white devilhead scorpionfish, a sea snake, as well as a specimen of the very rare Chaetodon flavirostris black butterflyfish. Nigali passage and lagoon definitely are special places for butterflyfish and angelfish in Fiji, as we keep finding species we have not seen anywhere else on our itinerary but here. Our videographer, Mike, was attacked viciously by a very aggressive Clark's anemonefish, which also attacked Richie, almost ripping a bit of hair off his head. Thank Goodness, damselfish are the size they are…
Karen D. came back on NAI'A with heavy burdens of chocolate and big smiles, and captured Fiji's underwater wonders masterfully on her tiny video/photo camera, envied by everyone. Welcome back, Karen, and thank you, again!
Somosomo in Gau was the village we visited this time, enjoying a leisurely and sunny walk through the tidy village embedded in scenic and very green hills.
Izhak K., devoted diver and eager explorer, visited all the crannies and corners of all the dive sites, including the surrounding walls and ridges, discovering pinnacles and wonders we had never imagined existed. Great to meet you and dive with you, Izhak!
We also tried a dive on the outer wall of Nigali passage, where Izhak had a close and private encounter with a hammerhead and the visibility was very clear. Gray reef and white tip sharks, as well as many groupers, napoleon wrasse and big schools of parrotfish roamed the area.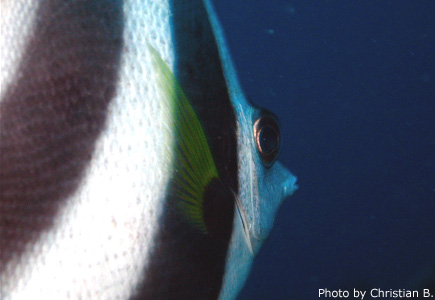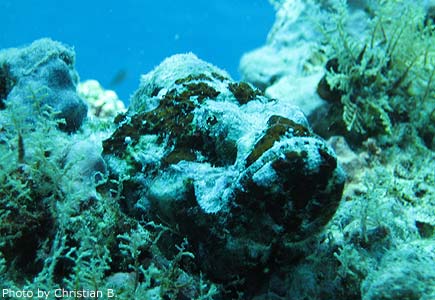 Night dives are often exciting for the possibility of seeing unusual critters not present during day dives, such as the rare sighting of a pearlfish leaving its sea cucumber butt home, for which one must have the patience of staring at the behind of a sea cucumber for quite some time … no comments… Of course there are also more readily available critters, of which we spotted quite a few, such as colorful pleurobranchs, pencil sea urchins, feeding Euapta sea cucumbers, flashlight fish, bioluminescence, arrowhead crabs and flatworms. This charter we also spotted a very rare and equally handsome paddlefin cardinalfish at Vatu-I-Ra's Alacrity, which none of us had ever seen before.
Charlene and Derry K. have dived with us on NAI'A many times over the years. Charlene is Derry's very own and personal eagle-eyed spotter, and Derry records all the spotted wonders on his video. A warm welcome back to you both!
Eating Fijian food is always a treat and nothing better than a lovo dinner, a selection of meats, root crops and vegetables cooked in the earth oven by our Fijian Crew. Many prefer not to do the last day dive and go with the Boys to watch the lovo being covered on Makogai beach, and to enjoy a few bowls of kava and some Fijian singing while the lovo is cooking and smelling, and then to watch the Boys uncovering it again. Yummy!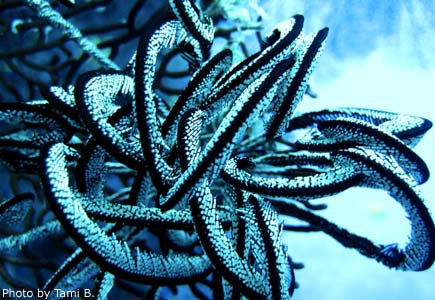 Welcome back, Art H. Not only is he a superb underwater photographer, he also has accomplished the most extraordinary bird's eye views of NAI'A with kite photography, thank you very much!
The current at North Save-A-Tack in Namena Marine Park was mild and coming across from another angle than its usual one, which often has interesting effects on fish behaviour, as it had in fact, because the gray reef sharks where not circling above the cleaning station as they usually do, but amongst the big school of Heller's barracuda, mackerel and big-eye jacks further inside, across from the splendid garden eel ridge. A big Spanish mackerel joined the sharks on the second day, in a small feeding frenzy darting in and out of the schooling fish at high speed, awesome to watch.
Randy K., Richie's personal hero, registered our every move, above and underwater on his video, and is an old NAI'A family member. Welcome back, Randy.
A small exploratory dive took me to visit Teton III at Namena Marine Park, along the wall to the north of Teton I, and I encountered two pinnacles covered in lush soft corals and fans, and a school of evasive big-eye jacks, as well as a very friendly group of eight longfin spadefish, which accompanied me back to Teton I, where everybody photographed them at leisure. The blue ribbon eel was out at its new home, and everybody had extensive oral hygiene and manicures done by eager cleaner shrimps.
Diving is always awesome. If you have a current you get the fish action and the soft corals all puffed up and gorgeous, but when currents stop and the corals look less impressive, a whole different set of equally interesting fish behaviour may be observed. The fish may relax from feeding in the current, and may simply hang out on reef tops and rest or take advantage of their time off to get cleaned. This is the time when the reef tops are densely packed with anthias, damsels and fusiliers, while jacks and surgeonfish travel over the reef competing for an appointment with busy cleaner wrasse. We sat up there on the Tetons watching, until our stomachs reminded us of food time…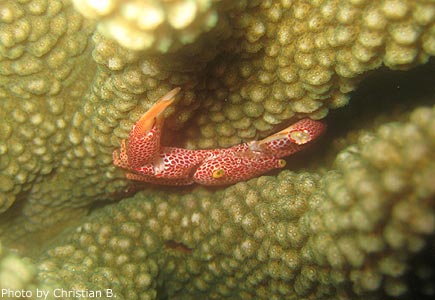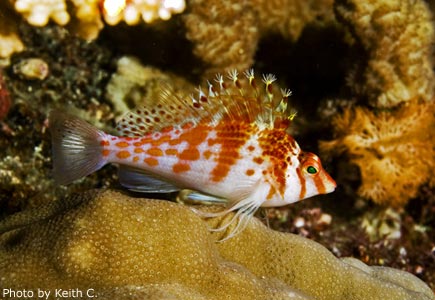 Ele M., is not a bubbler. She likes to see the fish from above, and had a wonderful time snorkeling along and over the reefs, almost in any weather and always with great enthusiasm.
We had some more hygiene done at Mushrooms, still in Namena, where the two resident stonefish were out for everyone to see, and where Richie worked his magic again and found another pygmy seahorse, at a completely different place than on the previous two charters… they do cover a lot of ground considering their minute size …
Albert B. has been diving since long before most of us were born. He enjoyed to snorkel with Ele as much as diving, and had an answer to all our biological questions, always with a gentle smile. Thank you for your company!
Maytag back at Vatu-I-Ra was spectacular. Not only was it enveloped in myriads of fish of many species, including sharks, but we also found several very special critters in its many crevices and on its ledges. Amongst them were three NAI'A pipefish, two rare and gorgeous leaf-gill slugs (Cyerce nigricans), a winged pipefish as well as a shortnose pipefish, and many whip coral commensal shrimps.
Julie P. and Mike F. had a break off diving for seven years, but were right into it again very quickly, following us and rejoicing in every one of our finds with wide underwater smiles. Thank you very much for your kindness!
Even Stan Waterman agreed, that Nukuravula with the right current conditions is as good as diving gets. We were lucky to get it right again this time, and had all the fans and Dendronephthya soft coral growth in purple, pink, orange, yellow and blue, top to bottom of the pinnacle, feeding and in their best Sunday dress, as well as the reef top covered densely in anthias, blue chromis, fusiliers, and sergeants of the scissortail and pacific kind. Definitely the place of choice to put a house with the best view ever …
Vinaka vaka levu, again, dear Fiji!
Guest Comments
Another great NAI'A experience.
Hard to beat, as always.
Trip #13 is now being launched for June/July 2009.
Can't wait!!
Steve Webster, Carmel Valley, CA, USA
After a much too long hiatus, we've returned for trip #6.
Terrific as always and, just as important, Sonia and the rest of the Crew are still the best and friendliest crew around.
Vinaka vaka levu and much love,
Charlene & Derry K., Portola Valley, CA, USA
NAI'A Crew – fantastic as usual!
Thank you for a wonderful cruise, your beautiful smiles, and all the help I could possibly imagine!
Keep on diving!
Karen D., Pacific Grove, CA, USA
Bula,
Our first NAI'A and liveaboard!
What a wonderful experience!
Staff and Crew are the best!
Food fantastic!
We'll be back!
Thank you, vinaka,
Julie P. and Mike F., Aptos, CA, USA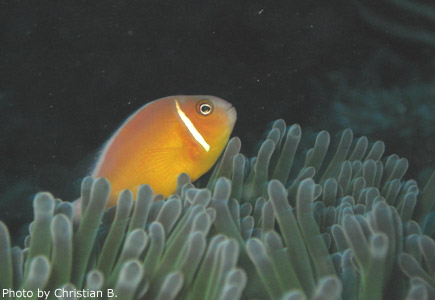 That was a lot of fun.
The Staff/Crew was great.
Everyone was friendly.
The food was also great.
Can't wait to be back next June.
Christian B., Alameda, CA, USA
Wonderful. The Staff and Crew are so kind. They looked after us all.
Sonia knew the places for a snorkeler to look at, and since I bob about like a cork, there were so many things to see, I had a ball.
Hope to be back!
Elenita M., Aptos, CA, USA
Bula! Great boat, great Crew, great diving! Great food!
Everyone on NAI'A is wonderful.
I especially enjoyed following Sonia on dives. She points out so many neat things.
This is only trip #2 for us, but will be back!
Maryann and Bob D.R., Reno, NV, USA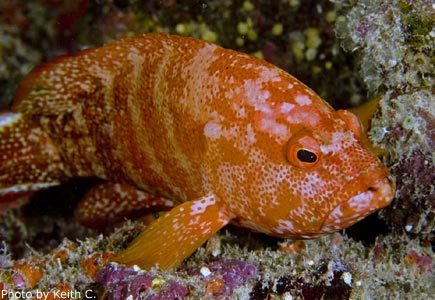 Thank you again for another amazing experience!
The Crew is over the top, the diving is out of this world!
I will be back for my 3rd trip again next summer.
Don't change a thing!
Tami B., Alameda, CA, USA
To Sonia, Eddie, Richie and all NAI'A Crew,
thanks for all your hard work,
good humor, professionalism as it made my 3rd diving experience on NAI'A my best ever.
Also thanks to Steve Webster for bringing to NAI'A a group of good natured fellow divers!
I look forward to my next trip on NAI'A, to dive especially with Eddie and Richie, the beautiful waters and reefs of Fiji!
Randy K., Fairfax, VA, USA
Great trip, best Crew ever!
Izhak K., New Hyde Park, NY, USA
It's trip #5 for us.
Once again we had a fine time.
The Crew is family and our diving was like a stroll in a beautiful park.
Thanks for making NAI'A like our 2nd Home.
Lynn and Keith C., Carmel, CA, USA
Links
Steve Webster
Monterey Bay Aquarium
www.montereybayaquarium.org
Art Haseltine
www.fotosea.com
Karen Doby
www.k2zone.com