10 for 10
Destination: Fiji's Bligh Waters
Trip Date:
Mar 8th - Mar 18th, 2014 -
Comments
Author: Joshua
Congratulations: Linda on her 300th dive & Larry, just for being 81 and still doing up to 4 dives a day!
With only 10 guests on this trip, our divers enjoyed a ratio of almost 3 crew to 2 guests. A 10-day trip allows us to go further afield in Fiji's bountiful Bligh Waters (get it?) and to visit those areas we go on weeklong charters in more depth. Once again, a storm threatening to turn into a cyclone loomed west of us, so we planned our trip accordingly.
First, we hit the areas of Cat's Meow and UndeNAI'Able. Although they never disappoint, we rarely have time to squeeze them into our 7-day trip. It's always nice to return here to visit some old friends: plenty of minute critters such as nudibranchs, flatworms and shrimp as well as plenty of larger creatures like sharks and barracuda. With 10 days to play with, our guests preferred to pace themselves, and upon request, we offered them a twilight dive, which many took rather than a night dive. The next day, the pinnacles of south Namena were as vibrant and lush as usual, but the currents of the north refused to behave. We still had some great dives at Grand Central Station, but missing were some of the schools of fish that accompany a strong incoming current.
Because we were staying in Namena, we had our kava party there. During the party, the edges of Tropical Cyclone Lusi lashed us. We lowered the wind tarps to buffer ourselves against the wind and "sizeway" rain, but that didn't inhibit our crew from belting out catchy songs and sharing many bowls of kava.
With plenty of dive sites to choose from, we get to experience a broader flavor of what exciting Namena has to offer. We delved further into the pinnacles of South Save-a-Tack and, on the north side, returned to Schoolhouse, a site that never fails to surprise. What one finds there varies immensely depending on the current. With only a small incoming current the day before, we decided this day might be a good day to dive Schoolhouse because it's such a small site. And this place really lived up to its name, delivering large schools of fusiliers, surgeonfish, unicornfish, snappers, brass-lined and blackfin barracuda, oceanic triggerfish, horse eye jacks, rainbow runners and pennant bannerfish. Sleek Spanish mackerels, white tip and grey reef sharks were among the schools pursuing prey. With fish from the surface to the bottom, nobody was disappointed.
Day 5 brought us to Makogai where, despite the forecast, the sun shone brightly on this sparsely inhabited island paradise. Visibility tends to be a bit lower here, so we took all the sunlight we could get to check out the minute critters of the area. Among our finds here were bubble coral squat lobsters, trapezia crabs, leaf scorpionfish and flame hawkfish as well as larger predators like white tip and grey reef sharks and blue spotted and eagle rays. That night, we surprised Chef Mita for her birthday. Joshua lured her into the salon under the guise of thanking the entire galley staff for their wonderful cuisine, then closed and blocked the door behind her. The crew then burst into the room strumming guitars and singing "Happy Birthday". Humble Mita panicked and made a move for the door, but she was trapped. The funniest part of this story is that today was not even Mita's real birthday. Due to sloppy record keeping where officials reversed the day and month, her birthday is officially noted as March 12th, but she was actually born on December 3rd!
Busy bees - by Jane Ball
On the prowl - by Jane Ball
Swoop - by Jim
Can't a turtle get any rest around here? - by Jim
Brilliant Co's chromodoris - by Linda
The most elegant animal on earth? - by Linda
Got fish? - by Linda
Star of the show - by Linda
Prickly situation - by Linda
Clowning around - by Linda
Nice nose - by Neil
Amanda soaring through space - by Neil
Joshua in E-6's cathedral - by Neil
Joe on Mount Mutiny's famed Rainbow Wall - by Neil
Ear to ear - by Neil
Silver darts - by Neil
So desirable - by Neil
Nigali resident - by Neil
Check it out, there's tiny fish in there! - by Neil
Whip coral blennie - by Neil
The group
Our next stop was Wakaya, where expectations were big, and hallelujah, the ocean delivered. Here, we were faced with a difficult question, one that we were hoping that we would someday get to answer. How long do you observe a manta before you simply swim away? The answer (if they're not swimming in loops) is about 20 minutes. Within seconds of dropping in on Lion's Den, we spotted a large manta ray hovering over a cleaning station. Apparently, this clean was crucial because he didn't disappear even as we inched closer with cameras poised. We could have stayed there for an entire dive, but there were schools of blackfin barracuda, huge green turtles, batfish, tuna, Spanish mackerel, rainbow runners and even a couple hammerheads waiting for us further along the reef.
This was Jim's first manta ray sighting in more than 400 dives. We had to explain to him that it's not always like that. The next day at Gau was even harder to explain. There, we saw a manta inside Nigali Passage. Twice. The focus of this memorable dive site is the hoard of grey reef sharks and suddenly, a big, elegant manta comes gliding through. It's usually not like that either. At this point, Jim is probably growing bored of mantas and wondering if there's anything else interesting under here. Well, in addition to the ubiquitous sharks, we also spotted droves of red snappers and horse eye jacks, a hungry Malabar grouper and a busy banded sea krait close to the lettuce leaf coral. After a few spectacular dives, it was time to visit the village of Somosomo where locals welcomed us with beautiful songs and strong kava.
Just when you though it couldn't get any better, we headed for the mid-ocean pinnacles of E-6 and Mount Mutiny. In addition to the awe-inspiring coral towers covered with lush hard and soft corals, we were fortunate enough to snorkel with a pod of a dozen bottlenose dolphins with a silvertip shark gliding amongst them. Whereas dolphins can often be skittish, these guys were in the mood to play, repeatedly circling back to swim right up to us for more than 15 minutes! At Mount Mutiny's famed Rainbow Wall, we added grey and white tip reef sharks, a hawksbill and sleeping green sea turtle to the already impressive list of memorable underwater sightings.
The colorful and lively reefs of Vatu-i-Ra awaited us, where we planned on spending the last two days of our dive getaway. We managed to get one great day of diving in, with plenty of fish schools and (not well enough) hidden scorpionfish. Neil, the lone Canadian on a boat full of Americans, was once again the only one keen to do a night dive. Apparently, everyone else was too busy enjoying wine with dinner! In the middle of his dive, we were struck by a sudden squall that brought howling winds and horizontal rain. With divers still in the water, our crew leapt into action to find Neil and his guide, Joe. Visibility was greatly reduced and the ship swung in the wind, making the search and recovery effort even more difficult. Chief Officer Big Mo was savvy enough to wear a dive mask and carry a strong dive light while riding on the front of a skiff. Within just a few minutes, everybody was accounted for and brought safely back to the ship. Great work, fellas!
To escape the rough seas and dark skies, we decided to spend our last day closer to home, diving the waters of Nananu-i-Ra. Currents were ripping, reducing visibility, but bringing in schools of fusiliers, surgeonfish, curious barracuda and sharks. Among the macro life discovered on this dive was the rare and beautiful Orsak's flatworm.
Our dive trip was another great success, so great in fact that one of our guests made a booking for 2016 while still onboard! See you then, Bill!
"Many thanks for a wonderful trip. Great boat, super crew and superb diving. It happens only because everyone works hard and as a team - GREAT JOB. AMAT VICTORIA CURAM."
-Neil
"Great trip! Thanks for taking wonderful care of us and for introducing us to the beauty of FIji. Warm-hearted people, greta diving, food and accommodations. Impossible combination to beat. Thanks!"
-Jim
Our Guests...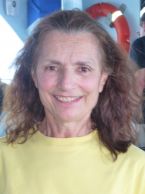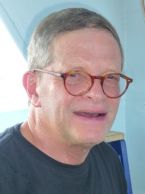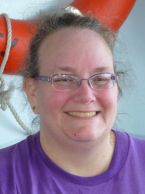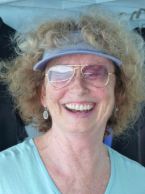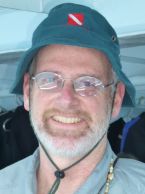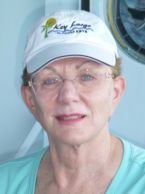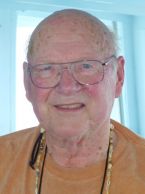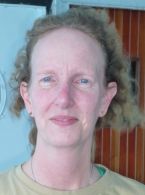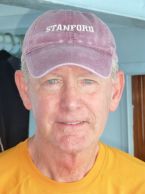 Comments
"Central Fiji has all the elements of the ultimate ocean wilderness: diverse creatures and habitat, nutrient-rich water, spectacular scenery and owners who respect it."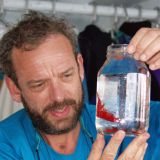 ~ Dr. Greg Stone, Executive Vice President of Conservation International