Cyclone Winston: Credit where Credit is Due
Date Published:
Mar 11th, 2016 -
Comments
Author: Rob Barrel
Because we had the foresight to build a hell-strong mooring years ago, NAI'A survived the strongest part of the second strongest hurricane ever to make landfall; because we were lucky to have scheduled a week off at the end of February, we could send NAI'A straight back out to sea; because Alexx, Todd and the whole Fiji shore crew called in favours going back 22 years, we filled the boat with food and supplies either donated or purchased at cost; and because our passengers and others donated money so generously, NAI'A was able to deliver the first aid to some of the villages most in need. 
But now the Big Dawgs have arrived. The Fiji Government and the major aid agencies are fully up to speed and the recovery effort is well in hand. Australia sent their newest, largest and -- no offence -- ugliest ship, the HMAS Canberra. By displacement she equals 119 NAI'As. Here she is doing trials in my backyard, Jervis Bay, Australia.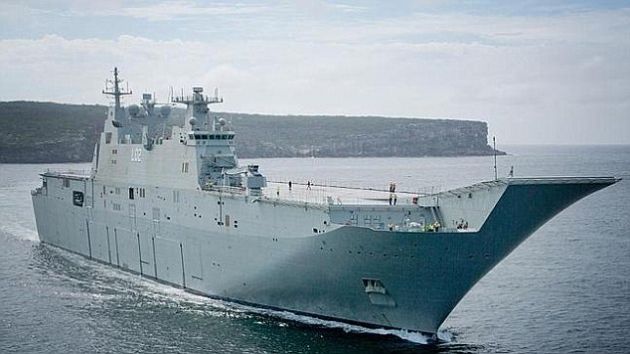 The Australian Broadcasting Company put together an excellent news item about the Canberra's relief effort: HMAS Canberra. 
Having been well-positioned to offer first-responder aid, NAI'A has now shifted back to diving. Cat Holloway was with me when we originally found most of NAI'A's divesites so she has joined the charter running now to evaluate them and look for new ones. Her first reports from the boat support our expectation: some places are blasted but other nearby reefs came through virtually unscathed. Cat will write a full review of what she finds next week.
Now that Alexx and her team have had time to look at their photos from the relief voyage, we are able to be a bit more specific about thanking the many volunteers who helped get timely aid to where it was needed most. 
These are food buckets, packed and donated by the Loloma Foundation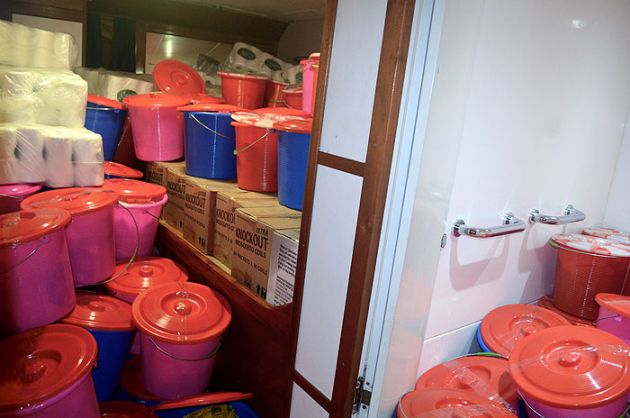 Here are some of 800 foam mattresses sold to us at cost by Rups Big Bear.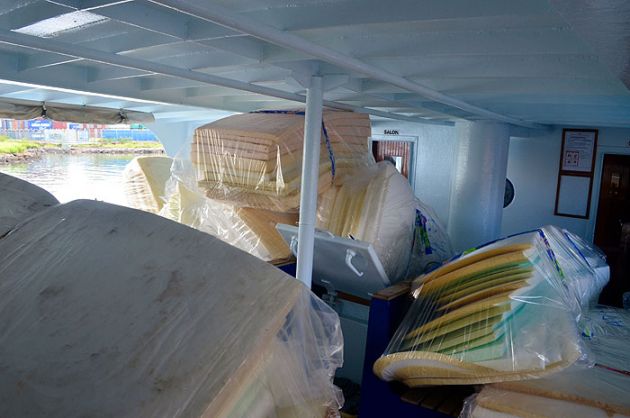 Denerau Resort donated 150 sheets of galvanized iron and the Fiji Ports Authority donated the use of the forklift. We purchased another 175 sheets of roofing iron and 50 pieces of construction grade timber.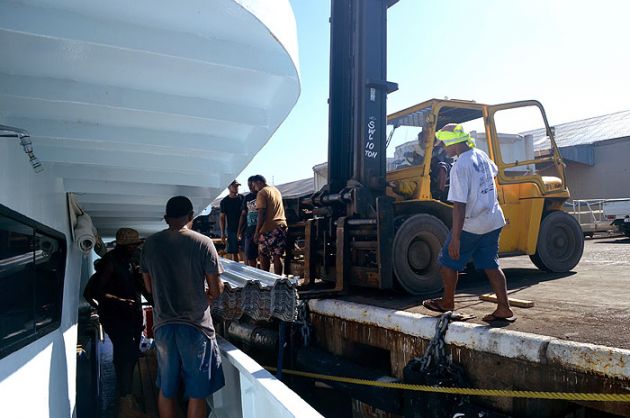 The tents are purpose-built for disaster recovery and were provided by Shelter Box, who sent their representative Owen Smith to distribute ten tents and show the villagers how to assemble them.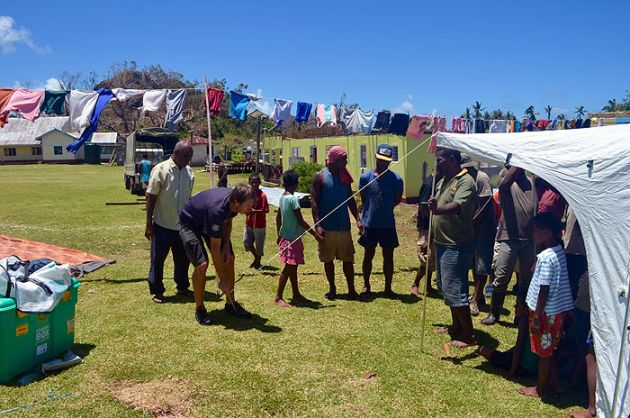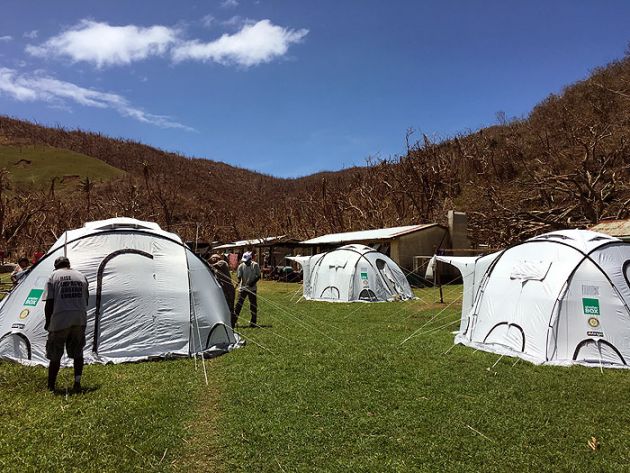 Filling fresh water into some of many buckets brought by Lyndon Tamblyn of Byond NZ.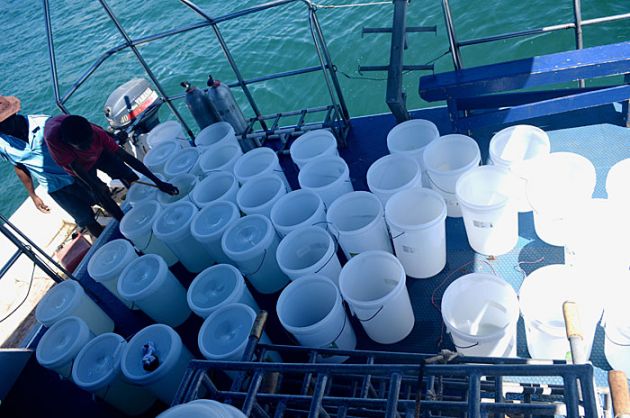 Ten kids from Taveuni waiting for their first sit-down hot meal. I wish we had pictures of the artwork they are just starting here: all of them decided to draw NAI'A in one form or another.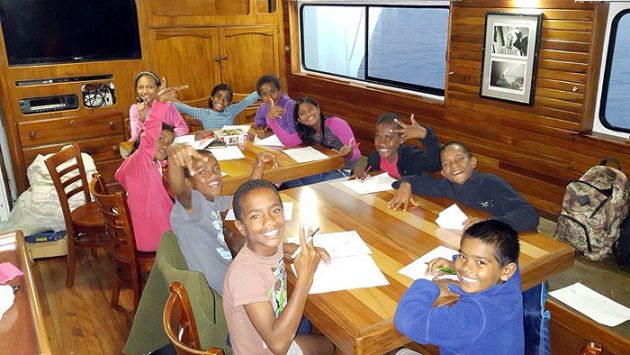 We still have money left over from your donations and the shore team is weighing up how best to spend it now that the critical first reponse is over. Most likely it will go into rebuilding schools such as the Kubulau District School where the books are laid out to dry but there is no roof.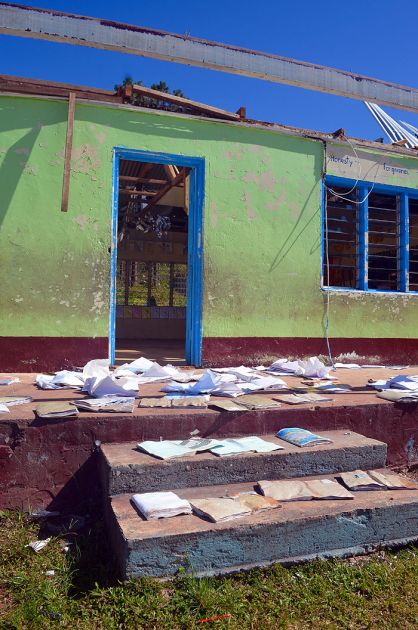 Best fishes from Rob Barrel for the NAI'A Family
Comments
"This was my first visit to Fiji and my first time on a liveaboard. I must say it exceeded all expectations….Food, diving and hospitality was 5*"