Don't Mess with Texas
Destination: Fiji's Bligh Waters
Trip Date:
Mar 23rd - Mar 3rd, 2015 -
Comments
Author: Joshua & Amanda
This week we welcomed aboard a group of 18 keen divers from the Dallas-Fort Worth area. I tell ya what, we had to brush up on our Southern twang and dust off our grilling cookbooks to keep up with conversation. Led by Manny and Sharon of Lone Star Scuba, this group had been looking forward to exploring Fiji's reef for more than a year.
During the safety briefing on the first night, the entire crew plays a couple of catchy Fijian songs. Often, a few guests will clap along, but this time every single one joined in. Loudly, and all in time! Joshua felt like shouting out "soul clap" to see if, like other Southerners, they would instantly start clapping double time! Maybe some other time.
The conditions were less than optimal for our checkout dive at Samu Reef, so there weren't many highlights to this dive. While we often find many neat animals at this site, the main purpose of the dive is to sort out weights, cameras, etc. After the dive, the guests were probably thinking that this was an indicator of the entire week. During our first full day of diving at Vuya Reef, they found out they were wrong.
Very wrong.
Amidst the lush reefs of Cat's Meow, we found hawksbill sea turtles and the halimeda ghost pipefish and above the hard coral slope of Nasi Yalodina, Captain Johnathan located a huge purple ornate ghost pipefish! The afternoon dives were no less entertaining. Eight hearty divers signed up for the night dive, half of which had never been on a night dive before. As a confidence booster, Joshua gave them a detailed explanation of what to expect. If that briefing did anything to calm their nerves that would have been erased when we saw a shark in the first minute of the dive. The scary part is not seeing a shark on a night dive… it's when you don't see it! In the last minute of the dive, we saw a blue spotted lagoon ray. In between, a sculptured slipper lobster and tons of odd crabs, including the house-proud anemone hermit crab. As the juvenile grows and moves into a larger shell, it actually transfers its pet anemones to its new shell!
The next two days we spent diving the colorful pinnacles of South Save-a-Tack and the sheer drop-offs of North. Welcome to Fiji's diving paradise: Namena Marine Reserve. The current in the south was just right, not so much that we had to fight to get around the pinnacles, but enough to cause the soft corals to puff up and the plankton feeders to swarm in the hundreds. Creeping among these colorful reefs, we tracked down nembrotha nudibranchs and the orangutan crab, which is almost impossible for most divers to see until it moves.
Before our first two dives together, Ann pulled Joshua aside and lowered her voice to add gravity to what she was about to say, "I want to see everything you see." We always aspire to do this with everybody, but with her we now had a special mission. We showed her everything!
Our dives at Grand Central Station were quintessential, the perfect mix of schooling fish like bigeye trevallies and redtooth triggerfish, large fish like grey reef sharks and a bloated map pufferfish and tiny reef critters like pygmy seahorses and shortnose pipefish. We even found the rare and bizarre cyerce nigricans nudibranch, black and orange and frilly all over!
Back in South Save-a-Tack, Joshua found a brown pygmy seahorse on Two Thumbs Up. He thought this was quite an accomplishment… until Captain Johnathan found three there the next day!
After coming up from a dive on Kansas, David dropped his rental mask "somewhere" into the water. As Amanda and Joshua had just surfaced from a long dive, we didn't really have the air or the no-deco time to search the vast sandy area surrounding Kansas. Leave it to Big Mo to strap on a tank and search for the missing mask. In no time, Mo was back, showing off his computer, which read DIVE TIME: 6 MINUTES. That's one minute to descend to 66', one to find the mask, one to ascend and three for a safety stop! When you're good, you're good… but when you're Big Mo, you're amazing! 
Our weekly kava party took place during our first evening in Namena. Not only did this group get into the Fijian music, they got really into the kava! And they dressed the part too. While the sulu (the traditional Fijian sarong) is meant to be wrapped around the legs, Linda showed up to the kava party wearing her sulu wrapped around her torso. Well, that's one way of doing it! Normally, most of our guests call it a night around 9:30 or 10pm. During this kava party, David, Brad, Don and Phil all stayed up watching stars on the sundeck and chatting until past midnight. And Phil got a three-hour head start!
Wiry individual - by Ann
By a nose - by Ann
Frilly find - by Ann
Rare and bizarre - by Ann
Hide n seek - by Ann
Ornamental - by Ann
No ifs ands or... - by Ann
Naptime - by Heath
Atmospheric - by Heath
Spotty at best - by Heath
Reef exploration - by Heath
Through the window - by Heath
Life on the edge - by Heath
Reef colors - by Heath
Naptime II - by Heath
Hide n seek II - by Heath
Neighbors - by Heath
Sparkling - by Jen
Criss-cross - by Jen
Comin atcha! - by Jen
Pressed for time, we only had a chance for two dives at Wakaya Island, but we made them count! This is the best place along our route to catch sight of the elegant manta ray and nearly everybody saw one during our dives here. One group saw three on a single dive, including one that nearly nipped at Kristi's feet! She didn't notice it (or her buddy, Brien, calling her name) until it appeared beside her. But this wasn't even the highlight of the dive. After circling back from Lion's Den, we were watching the resident grey reef shark stalking the reef's edge and checking us out just a little too close when suddenly it made a move toward the surface. In a flash it darted from 60' to 25' where it began chasing a large Spanish mackerel and nipping at its tail! While sharks usually save their energy for the hunt, this particular one was not happy with the presence of competition.
In the afternoon, we headed to the bommies of Makogai Island. In addition to the lush reeftops, we also found leaf scorpionfish, Papuan scorpionfish and a robust ghost pipefish. Following these dives, Manny represented the group with poise and grace as the elected Chief during our village visit. Once again, Forth Worth, Texas stepped up during the meke (dance party) with a boisterous conga line… almost like they had done it before!
For the first dive on our last full day, we plunged into the 3000' pinnacle of E-6. This dive had all the ingredients for a memorable experience:  morning sun, heaps of fish, a slender ghost pipe and a bent neck pipefish in the Cathedral and an extremely determined Spanish mackerel in stealth mode.
Brian got a little confused during the dive at E-6. Amanda and Big Mo were leading groups going in opposite directions. Just before they reached the Cathedral, Brian encountered who he thought was Sharon telling him what he thought was to go the other way. Turns out it was Amanda telling him where his buddy was. He never did make it to the Cathedral!
Between that dive and the second one at Mount Mutiny, Big Mo pointed out a minke whale near E-6. Jennifer, Brian and Tina stayed around to watch it for some time while the rest of the Texans smelled bacon. Lately, we have been seeing some sort of whale near Vuya Reef, including a lunge feed, but this was by far the longest the present Cruise Directors have seen a baleen whale in Fiji, so it was pretty exciting for us anyway!
Amidst the dripping colors of Mount Mutiny, Joshua found something he had never seen before, mating sea spiders! When he first found it, something didn't looking right. Why did this tiny creature have 16 legs? Well, now we know that they mate by one mounted right on top of the other. At least, that's what we assume they were doing!
The Fort Worthians continued to distinguish themselves from the typical NAI'A dive group right up to the last night. Throughout this week, the Texans enjoyed beers, wine and kava with the crew well into every night. We even found an empty kava bowl in one of the cabins after they left! On the last night, almost all the guests hung out on the sundeck through sunset. Only the hungriest went downstairs to attack the buffet. Tina would not budge before the last remaining glimmer of the spectacle was over. After dinner, they returned to this breezy spot to share drinks and listen to our crew play some great Fijian music. Elizabeth and Brad were the last guests standing, the latter finally calling it a morning at 2:30am!
This group from the Lone Star State brought with them a tidal wave of enthusiasm, cheer and good luck. We experienced the best of Fiji diving, including some truly rare sights, and made some new friends. We can't wait until Manny rustles up another group of eager divers to revisit us in Fiji. Because you can't mess with Texas!
"Excellence is a well-deserved acolade for the entire NAI'A boat & crew. Keep doing what you're doing!"
-Phil
"We were family!"
-Manny & Sharon
Our Guests...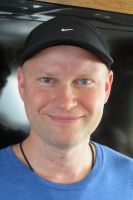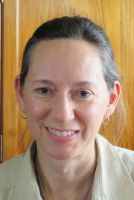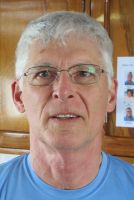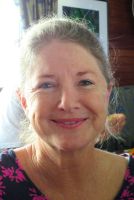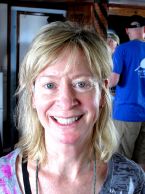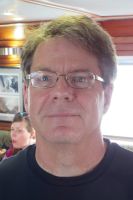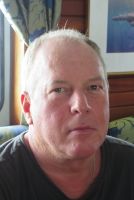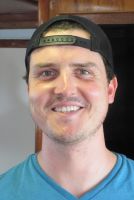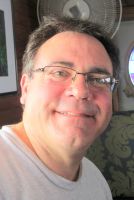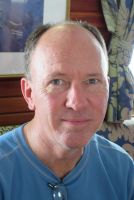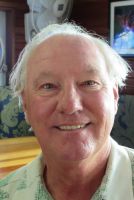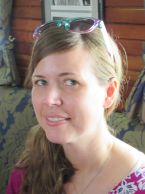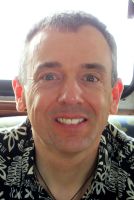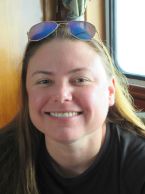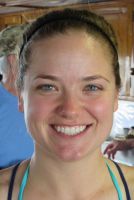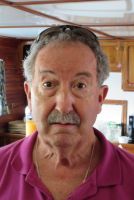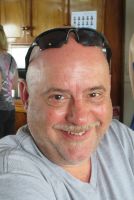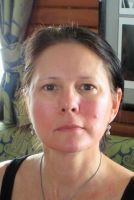 Comments
"Lomaiviti reefs are in extremely good condition compared to Indonesia and PNG. Immediate action must be taken to conserve this unique region."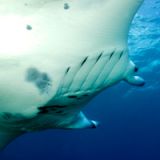 ~ Dr. Michael Marnane, Marine Biologist, Wildlife Conservation Society