Family Affair
Destination: Tonga's Ha'apai Island Group
Trip Date:
Aug 15th - Aug 15th, 2016 -
Comments
Author: Joshua & Amanda
Welcome Back: David, Sandra, Scott, Craig & Brigg
Congratulations: Steve & Tricia and Andrew & Gail on their anniversaries, Tyndall on his Nitrox certification
With a narrow one-day turnaround, we loaded NAI'A with another 18 eager whale fans for our second Tonga charter. Our owners, Alexx and Todd, were meant to join us on this cruise, but work obligations prevented it. In their stead, their lucky son, Brigg, and his luckier girlfriend, Ioana, were privileged to embark on a 10-day journey through Tonga's Ha'apai Island Group in a quest to swim with one of earth's most charming creatures. Several return guests made the journey, David and Sandra, their son, Scott, and his friends, Craig and Tony. Every member of this group is a psychologist or psychiatrist. Our Cruise Director Joshua brings onto the skiff every day a water bottle that says "NATURE, CHEAPER THAN THERAPY". The irony. Each evening at dinner, these guys tried to outdo each other with flamboyant bula shirts. Scott had planned to fill the boat himself, but when several of his friends dropped out, people on the waiting list had their dreams fulfilled at the last minute.
The conditions were mercifully calm as we steamed 11 hours north from the main island of Tongatapu towards Ha'apai. In Pangai, we picked up our requisite Tongan whale guide, Tom, before returning to the whales' happy habitat in the open sea. The main benefit of using NAI'A as our base, is that the comfortable liveaboard gives us the freedom to search for whales far away from land.
As luck would have it, we jumped in with "players" on our very first time in the water. This is the term denoting whales who are actually interested in interacting with us and repeatedly swim back to check us out, all the while showing off by twisting, lolling and circling us. Normally it takes several days of many jumps to find this lucky encounter, but Joshua's skiff found two obliging juveniles right out of the gate!
Not to be outdone, Amanda's skiff had a very special encounter that we've only seen once before, last year. Slipping in to the water to see whales, they saw not only that but a host of much smaller cetaceans – some playful spinner dolphins were playing around with three young whales, what a treat! To add to that, just as they started to leave, a large unidentified shark joined the party… at the same time! Intrepid 80-year old snorkeler Phoebe made the most of the trip by getting in the water almost every opportunity. She would occasionally save energy and sit out however, and on one of these occasions that first day, the whales came so close to the skiff, skiff driver Joji stuck her camera in the water and captured shots just as good as anyone else's!
Throughout the first charter, we hadn't seen a bull run – a competitive group of males. Now, we saw three vicious battles going on, with as many as eight whales each – at the same time! Apparently, the males arrived a little late, but, as soon as they did, the gloves were off! We all watched some impressive surface activity – pec slapping and full breaches – before heading to our first dive, a challenging current dive led by Koroi at Uonukuhahaki. At the same time, Amanda conducted a refresher course with Tyndall, who had not been diving in 10 years, so he could join his son Tim underwater. For Tyndall, the highlight of this course was having Amanda put his weight belt on for him. As he grinned with delight, he exclaimed in his heavy North Carolina drawl, "my wife and I have been together 43 years and not even she puts my weight belt on for me!"
Drifting with the current at the same site for the night dive, Joshua showed Tim and Edie the blunt slipper lobster, the rare and exquisite anguilla bornella nudibranch as well as the biggest a giant moray gets. The outright recipient of the FOMO Award (Fear Of Missing Out), Edie, has not missed a dive over 15 years of liveaboards around the world. This tenacious lady refuses to even get essential shoulder surgery because it would put her out of commission from diving for six months!
There is a theory that the whales don't like the heat, but despite unseasonably warm and calm conditions on Day 2, both skiffs once again encountered a player. This boisterous black-bellied juvenile bounced between both skiffs for more than an hour, drawing Tim and Brigg to free-dive down to get a closer look. Every day, Tim would swim two miles around the boat… before half of our guests even had their morning coffee! As our whale friend surfaced right next to the skiff, skiff driver Sly took video on his phone to show his family back in Fiji. Yeah, this is how we live! Floating in 300' deep water in the Playground, Joshua spotted a beautiful yellow-bellied sea snake slithering just below the skiff. Everybody managed to take photos of another air-breathing marine animal, quite at home in very deep water.
The action was so good in the morning that we had a late lunch and a quiet afternoon. We revisited the wonderful new site we discovered last week, DyNAI'Amite, for our afternoon dive. Steady current made it a bit of a challenge, but we saw all of the attractions that make this one of the best dives in the area: green and hawksbill sea turtles, large tuna and plenty of juvenile grey reef sharks. Halfway through the dive, the whale song was deafening. Amanda led the night dive at Luangahu Island, where her group, made up of, you guessed it, Tim & Edie! saw slipper lobster, banded sole, octopus and an extraordinarily rare larval ornate ghost pipefish. The rest of group, in the meantime, watched large octopus swim around NAI'A for the better part of an hour. How bizarre!
After anchoring at Uonukuhahaki, we woke up to no wind and mirror flat seas. Right after breakfast, we were approached by a spirited juvenile. The ocean surface was so flat, one could clearly see it 30' underwater. For a half hour, it played and turned around the skiff, seemingly inviting us to jump in with it. When we tried, however, it didn't stick around. Joshua's port skiff followed a very playful female being courted by a male who was singing so loudly, we could clearly hear him above water. These single-minded lovebirds (or shall we say "lovewhales"?) weren't interested in swimming with us, so we all jumped in just to listen to his haunting, mournful melody.
They then found a mother, calf and escort trio who allowed such lovely encounters that Phoebe later commented that this was the best day of her life! Wanting to share the love, skiff driver Joji called the other skiff over. Something about this new group was not right, though. As soon as the guests from the other skiff swam close, despite hanging motionless in the water, the escort made it clear that their presence was not welcome by making several aggressive passes. J's skiff then watched as a juvenile breached several times very close to the skiff before darting over to Palako's Patch, where Amanda's skiff had extremely close encounters with the "three amigos". These very dynamic whales had been flirting with their skiff all morning, but they'd been getting nothing but fly-bys. Apparently they had just been waiting for the right location. Reaching Palako's Patch, they dipped, turned, twirled and spun below our guests, dwarfing what we know to be a very large dive site. Wanting to get a better look, Brigg free-dived down as they swam past, only to see them zip back around and head straight back for him! Oh, now you want to play? 
Synchronized swimming - by Andrew
Looking for playmates - by Andrew
Year of the whale - by Andrew
Making a splash - by Andrew
Head-on - by Andrew
Fly-by - by Andrew
Belly-up - by Andrew
Playtime - by Andrew
Taking the plunge - by David
Tantalizing trio - by Gail
Kingfisher - by Pat
Pub crawl - by Jake
Coming up for air - by Pat
Buddies - by Pat
Whale tale - by Scott
Big momma - by Scott
Beauty & grace - by Scott
Whale world - by Scott
Glass - by Scott
Barrel roll - by Scott
The family that plays together - by Scott
Diving down - by Scott
Making the leap - by Scott
Looking for some action - by Tim
High five - by Tim
Unison - by Tim
Wave - by Tim
Friends for life - by Tim
Overnight, our placid weather turned and steady northerly winds brought rough but warm conditions. While we followed a mother, calf and escort group, we had a close but very brief encounter in clear, shallow waters south of Uonukuhahaki. Around mid-morning, we found a "sleeper", kind of like a player, but much less active. Joshua dived in alone to find a whale that he figured was somewhere in the area and discovered with hovering head-up 40' below the surface. After calling in the guests, they all watched it remain motionless for several minutes, before it very slowly ascended, circled them and swam a short distance away. Amanda's skiff then got to observe this whale in a similar behavior, this time at the surface. I wonder if whales also dream about flying?
Later in the afternoon, both skiffs followed a very active trio that yielded short but dynamic and exciting encounters with three very big whales in clear water. While Amanda led our experienced divers in an exploration of the Patch, Joshua conducted a refresher course with Tony, who had not been diving in 20 years. At that time, he was volunteering for the Peace Corps, working in public health in Fiji. He caught on pretty quickly and even in the shallows, we saw a blue spotted lagoon ray lapping us, a spotted eagle ray and another blue spotted lagoon ray buried up to its eyeballs. Armed with a venomous barbed tail, it was not scared as we approached it within inches. 
The winds were not nearly as strong as predicted, so we were able to venture back out to the Playground to start Day 6. Starting at about 11am, we followed an exciting bull run. Taking a mere 20-minute break to wolf down lunch, we were right back out to watch, only to find that another group had appeared as well. Our diligent skiff drivers whisked our guests around and planted them back in with the playful trio again and again, who turned in to five, who turned in to seven beautiful giants displaying magically underwater. This group became increasingly more friendly and allowed longer and longer encounters. This carried on for more than three hours, after which all of our guests returned to NAI'A delighted, awed and exhausted. Tony said he knew that this was something special when he saw Amanda's face being split in half by an enormous grin. Hey, we're a pretty excitable bunch, but when the guides are visibly more excited than normal, you know you're having an amazing experience!
Day 7 brought dreadful weather, gusty southeasterly winds and intermittent rain, so we cruised around Ha'afeva, Oua and Tungua looking for mothers and calves. Although we found plenty of whales, none stayed on the surface inviting us to play. After an early lunch, we returned to Ha'afeva Ridge for an early afternoon dive, where we saw a polished green turtle and a tiger flatworm. With the weather holding up, we paid a visit to the island. Tom and Joshua led the group through the beautiful forest, pointing out wild and domestic plants and describing their uses. We dropped off donations at the village office and awaited a skiff home as the wind and rain picked up. David & Sandra stole the show after dinner during our kava party, as they sang "Kingston Town" and "The Lion Sleeps Tonight" with gusto.
At the start of the following day, there was no whale activity around Ha'afeva. Strong trade winds and the lack of whales forced us to steam back up to Uonukuhahaki. After lunch, we patrolled the string of islands, but there were no whales to be found. With such a run of bad luck, once we found a couple groups of whales, we hastily boarded the skiffs and made our move. Both skiffs found an exuberant juvenile who executed at least 30 breaches, as well as a dozen peduncle throws and lunges, very close to Joshua and Koroi's skiff. We never got more than a few seconds with this frisky whale in water, but we more than made up for it with such a spectacular surface performance. Craig paid homage to this whale's talent by executing several tail slaps, breaches and pec slaps that Scott found "impeccable". Our Chief Officer Big Mo suggested an afternoon dive exploring a reef just off Luangahu, where our guests found nice soft coral, tons of schooling snappers, surgeonfish and damselfish. Eagle-eyed Jake spotted a tiger flatworm and a white-mouthed moray while Amanda found some threadfin dartfish.
On Day 9, having spotted a few whale blows around NAI'A during breakfast we set off with high hopes. Staying in the lee of Unonokuhahaki, Amanda's skiff approached a single juvenile, only to see it deep dive. Getting in for a brief encounter, they then watched it swim down yet again. Never mind, it was still early… then suddenly, there it was, fully awake and ready to play. What happened next was the most captivating encounter of the season and probably of Amanda's three years of whale charters. The whale (our guests unanimously started calling it a she about halfway through) spent an amazing hour and thirty-five minutes extremely close and incredibly personal with this very lucky group. It was as if she'd been looking for them all season. Try as they might, they could not get her to abide by the fifteen foot distance rule; she was too excited to have them there and approached them again and again as if she wanted them to pet her. Spyhops, belly-ups, rolls and passes, the whale extended her pec fin to each and every one of them as they floated, mesmerized on the surface. Two thousand, five hundred photos were taken, and that was just by two of the four photographers present. Then, just as suddenly as she appeared, she left, leaving all the humans just shaking their heads in disbelief. 
With the clock winding down on our trip, we ventured to the group of islands around Ha'afeva, where we eventually found an inviting mother, calf and escort near Oua. While our guests followed their last whales of the trip, onboard we followed the progress of the Fiji rugby 7s team in their quest to bring home the nation's first ever Olympic medal. Fiji won gold in convincing fashion, cementing their legacy as the world's best team. David emerged from his cabin that day with a surprise that delighted the entire crew, the official uniform of the Fijian Olympic team.
As a sendoff, a baby whale breached before us dozens of times on our way home. We could not consider a more way of closing this latest entry in our Divemaster Diary than a poem written by Sandray that she recited to the entire crew on our final night:
Here's to the NAI'A and her wonderful crew
Thanks so much for all you do
You're big and strong and get along
You can fix anything, as you work and sing
Tireless, cheerful, smart and good-looking
Providing us all with excellent cooking
Perfect vision for many miles
At all times wearing sparkling smiles
And most important for people like me
Lifting into the skiffs and out of the sea
Entertaining with song and kava too
At the end of our stay, we say to you
With a tear in our eye
A sad goodbye
Isa Lei
"We loved NAI'A and it superlative crew 12 years ago. We adore you truly. Thanks for a sublime experience – an unparalleled opportunity to marvel, laugh and sojourn with the best of nature and humanity."
-Sandra & David
"Thank you to everyone on NAI'A who makes NAI'A what it is – an exceptional operation and a gateway to underwater wonders. What a fantastic crew! Thanks for an incredible life experience!"
-Scott
Our Guests...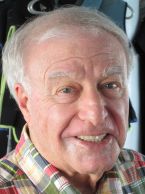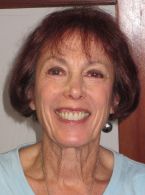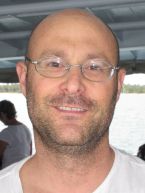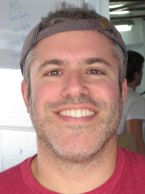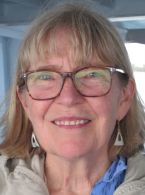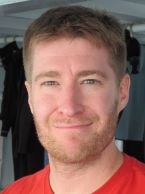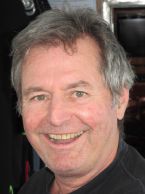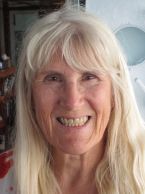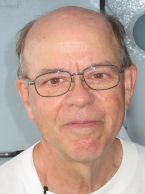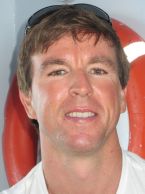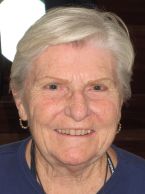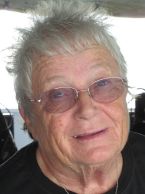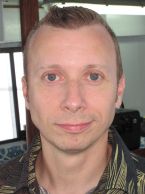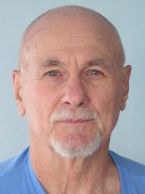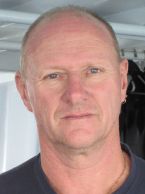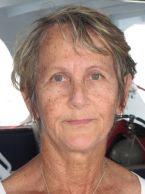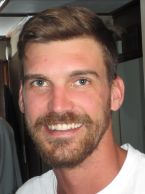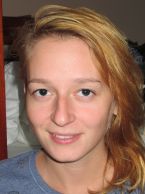 Comments
"I have just had a marvellous 10 days aboard Nai'a. As usual, your Fijian crew are rather special, and all the other guests felt the same. It was so great to be aboard again."

~ Quentin, 6-time passenger, New Zealand