New NAI'A, new photos
Date Published:
Sep 30th, 2010 -
Comments
Author: Rob Barrel
We're very proud of NAI'A's modern new stateooms and now we have the photos to show them off!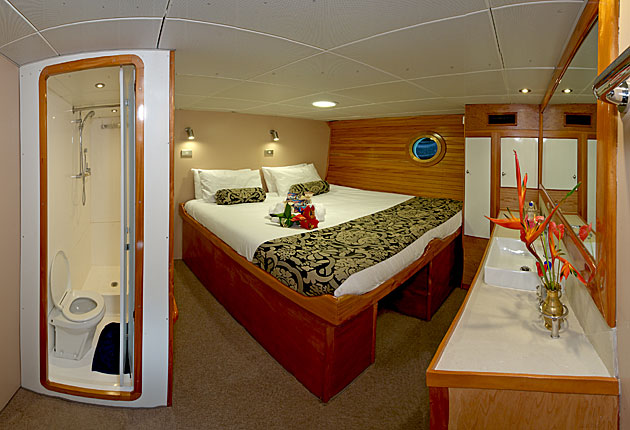 This is Stateroom 4 configured with the twin beds joined together. For single passengers, we can split them apart.
To see more new images of the new rooms by Mark Snyder, please check out http://www.naia.com.fj/about.php?layout-2
Comments
"I'm sure that it's very difficult for the Nai'a establishment to solve this thorny situation. But, be assured that we, your Nai'a family in a small way, are sympathetic. We realize that the reason we love your trips is that you spend what it takes for a quality voyage. That's why we come back. And that's why we plonk down $10K to sail with you. We know it's worth it."