New Online Forum Comments
Date Published:
Jan 12th, 2011 -
Comments
Author: Rob Barrel
There are a number of online forums that provide unbiased information about various dive destinations. Here are a few of the recent threads about NAI'A: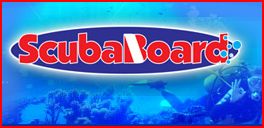 Hi Erik,
I have had nothing but glowing reviews from Nai'a trips - I would not hesitate to recommend this boat. 

Nai'a has both double and twin stateroom en-suite cabins. All are very large, timber-lined, bright, airy, and clean. The vessel is a 36 metre long deluxe motor yacht which goes under sail where possible, cruising around the islands of Fiji over clear blue water; an unforgettable experience in itself. 

The crew will do just about anything to make sure your trip is the best it can be. An excellent all round trip.
---
I have been on the Nai'a and I cannot find anything bad to say about the boat or the crew one of the best liveaboards I have ever been on....they have recently remodeled the cabins.....the diving is spectacular.....I went in June as well.. it is their "winter" but the air was warm and the water was around 79-80 degrees have a great time
For the rest of this thread, go to http://www.scubaboard.com/forums/liveaboards-charter-boats/365921-naia-reviews.html
---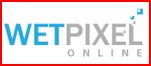 Hello,
I've been on the Nai'a before, but my trip was in Tonga to swim with the humpbacks about 1.5 years ago. One of these days I will go back for a Fiji trip with them.
The Nai'a is a wonderful boat with one of the best and friendliest crews I've ever dived with. Since it is large and a sailboat (with a keel) it is nice and stable. The food is wonderful as well, and as I am a vegetarian they were able to provide me delicious food, no problem.

About a year ago there was an explosion when the boat was docked for repairs, and as a result its interior was upgraded, so everything should be new and clean.
---
I spent several days on this boat earlier this year and the operation is fantastic. We spent most of our time in the very clear Bligh Water and I can say that the reef condition was spectacular!! Dive briefings were very detailed and the crew was outstanding. Food was excellent and they give you the opportunity to choose your menu for the day so you have several options for diet. The cabins have all just been renovated and are in excellent shape. If you are a photographer, you will have plenty of subject matter.
You will not be disappointed.
For the rest of this thread, go to http://wetpixel.com/forums/index.php?showtopic=39382
Comments
"Thank you to everyone on NAI'A who makes NAI'A what it is – an exceptional operation and a gateway to underwater wonders. What a fantastic crew! Thanks for an incredible life experience!"