Severe Cyclone Evan
Date Published:
Dec 16th, 2012 -
Comments
Author: Rob Barrel
As I write this at midday on Monday (Fiji time), the eye of Severe Cyclone Evan is passing down Fiji's Viti Levu coast between the main island and the Yasawa chain. The cyclone is a severe category 4 hurricane that has undoubtedly already caused major damage to northern Fiji.
NAI'A and all of her people are safe.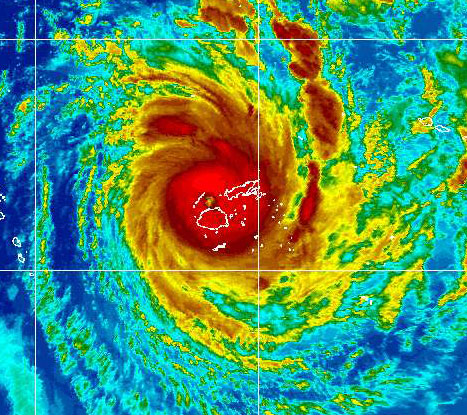 Our private weather service, Nadraki, has been warning us about this storm for over a week, so we accelerated our annual dry-dock and launched NAI'A back into the water late Friday afternoon. Early Saturday, on the high tide, she moored in the small keyhole bay near Pacific Harbour that we have used before as the ultimate harbour of refuge. Taqove Bay is an excellent place to shelter from a storm: exposed only through a long and very narrow channel to the open sea, it is not affected by wave action. It is small enough that NAI'A can moor in the center with lines to shore in all directions. And if the worst were to happen, the bay is shallow and muddy and the ship would come to rest in soft mud with little or no damage.
So far the wind in Taqove Bay has not reached hurricane intensity and the ship is riding comfortably.
More updates to follow as details emerge.
Best fishes,
Rob Barrel
Comments
"Central Fiji has all the elements of the ultimate ocean wilderness: diverse creatures and habitat, nutrient-rich water, spectacular scenery and owners who respect it."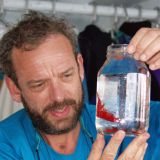 ~ Dr. Greg Stone, Executive Vice President of Conservation International