Thanks But No Tanks
Destination: Fiji's Bligh Waters
Trip Date:
Jul 18th - Jul 25th, 2015 -
Comments
Author: Amanda & Joshua
Having spent almost two years on NAI'A, we are feeling pretty familiar with all our reefs. Put us anywhere from between fifteen and one hundred feet on any reef in Bligh Water and we'll feel right at home. Now, for the first time since we arrived in Fiji, we set out for a week of looking at our beautiful reefs, from zero feet…This week's full boat charter, led by the bubbly and ever smiling Wendy, had come to snorkel!
With a clear three days of good weather ahead we decided to make the most of it before having to deal with the 25-knot winds that threatened on the horizon mid-week. Setting out for the beautiful area of UndeNAI'Able the first morning we set the bar high. With flat seas and sunshine, this site really shone and gave everybody a great introduction to Fiji's reefs, with some even spotting their first sharks of the trip along with some beautiful reef fish.
Following the sun we headed north for the afternoon to the Cat's Meow area. Now having had a good two to two-and-a-half hour snorkel in the morning followed by a delicious lunch, most people were happy, glad in fact, to have an hour and a half that we'd scheduled in for a bit of chill time, maybe even a nap. And they were… all except Jean.
When trying to decide on a schedule with Wendy the day before, she'd wanted to add this extra snorkel in after lunch for those who were "super keen". Secretly believing that no one would take us up on it we went along with the idea anyway. That, however, was before we'd met Jean. Jean is like the six year old who's been playing in the sea all day, who then stands there at dusk, clearly shivering, declaring that she's not ready to come in yet. Before the trip, her husband reminded her that she didn't always have to be the first one in and the last one out. Luckily, he's not here… hopefully he doesn't read this blog.
So off she went for what became know as "the Jean snorkel". And she was richly rewarded. Guided by Frank she snorkeled Humann Nature and saw a beautiful hawksbill sea turtle, which she had all to herself.
At three pm, everybody else got ready too and we had a stunning snorkel over the main reef at Cat's Meow. With the sun shining onto the reef and abundant fish life, it was a great way to spend the afternoon. Amanda even found a tiny flabellina nudibranch close enough to the surface to show people, well, theoretically!
Just to make sure that everybody was fully exercised we then offered a night snorkel at six. Joshua took eight intrepid guests back to the main reef where, just to add to the excitement of it being everybody's first time, the current had picked up! Luckily our excellent skiff drivers knew just what to do allowing everyone to just drift where ever they were taken and get picked up safely.
With the good weather continuing, we headed to the towering seamounts of Mount Mutiny and E-6 for an excellent day. Many guests saw both grey and white tip reef sharks on Mutiny, along with a school of blackfin barracuda on the prowl and a few big size dog tooth tuna swimming against the current a few feet below us. It seems that you don't have to go deep to see the big stuff after all! We even saw something that isn't found in the fish identification book. Flo captured it in a photo and we later identified it as the male Jansen's wrasse.
That night it seemed we'd tired everyone out sufficiently and there were no takers for the night snorkel. We had many takers for a film after dinner however and Amanda was delighted to find some worthy scrabble opponents in fellow Brit Jez, Elizabeth and Paul.
Arriving in Namena the following morning, the first thing we noticed was the wind… it had snuck up on us and started a day early giving us some slightly choppy seas at North Save-a-Tack along with a bit of current. Not to be deterred however, our surprisingly hardy and eager troupe went at it nonetheless. And again they were richly rewarded. Before embarking on the main wall, we spent 10 minutes hovering over Kansas so at least our snorkelers could get a taste of this amazing dive site. As soon as you jump in the water in this magical place it's plain to see that the Marine Reserve is working. Even from the surface, the diversity is overwhelming with schooling parrotfish, several sightings of Napoleon wrasse, jacks and even a black tip reef shark.
Not to be left out, Marjorie was also in the water. Now at 85, most people Wendy's mum's age would be staying closer to home, engaging in slightly less energetic vocations. Not for this octogenarian. Fly half the way across the globe, climb into a wetsuit and jump into choppy, 76-degree water? NO problem! The only dispensation she agreed to was having her own guide, and she had her pick. Several of the crew took turns to jump in with her to make sure she didn't float away in the current, for which she was extremely grateful, never failing to come back with a blissed out expression on her face, overflowing with how wonderful the water, the fish and the guide were. So for anyone who's wondering how she does it, I think the answer's right there. An extremely positive attitude, an infectious enthusiasm for all things and every now and then, being pulled about in the water by a selection of strapping young Fijian men!
The next day the wind was due to pick up to 25 knots and for once the forecast was right. Luckily by now we had arrived in the protected bay of Wakaya for what was about to become our most explosive day of the trip. This island is known for mantas and hammerhead sharks but to be honest we glossed over this detail in the briefing as we had almost no chance of seeing the former and even less of seeing the latter. Or so we thought…
Busy day at the office - by Elizabeth
Oh hell! - by Elizabeth
Bad visibility - by Flo
Peek-a-boo - by Flo
Twins - by Flo
On the move - by Flo
Fiji welcome - by Ginny
Shades of twilight - by Janet
Who goes there? - by Janet
That's my baby! - by Janet
Staredown - by Janet
Great sccop - by Jean
Just chillin - by Jean
Barracuda blades - by Jez
Shakedown - by Jez
Dive bomb - by Jez
Who goes there? - by Liz
Confetti - by Wendy
From above - by Wendy
Royal presence - by Wendy
A different perspective - by Wendy
Gulp! - by Wendy
Because you can never have too many manta pictures! - by Wendy
Reeftop - by Wendy
Before even jumping in that morning a sharp flap right next to the skiff startled us before we realized it was a manta on the surface! Following it slowly in the skiff, with fins and masks on, we slid in tentatively to see the beautiful creature turn and swim back towards us before treating us to a wonderful display of several rolls and passes (luckily, since for the first pass Jez didn't even have his video turned on - doh!). Getting back in the skiff we felt extremely lucky and happy. No matter what the day brought no one could take that away from us…
Although the seas were slightly choppy, the outgoing current steady and the skies grey, many opted to stay out on the main reef which is stunning. Again our tankless group was rewarded. Eagle eyed skiff driver Moji spotted some dark shapes on the surface and expertly dropped everyone in to investigate. In the very same channel that we drive over every charter on the way to the dive sites, we found first one, then two and finally three different mantas dipping, diving and barrel rolling in the plankton rich current. It was incredible. Every time we thought we must thankful for what we'd seen and that it surely must be over, back they came. Almost everyone got to see the beautiful dance, which remarkably continued after lunch for an afternoon showing with two different mantas! Then, just when you think this day couldn't possibly get any better, a different kind of shape swam into view. First one and then two hammerhead sharks swimming elegantly over the sand right below us. We couldn't quite believe our eyes.
Add to that some fantastic sightings of Napoleon wrasse, hawksbill turtles and even a rare blacktip shark on the main reef and you have hands down, the best day in Wakaya since we started on NAI'A. Snorkeling, it turns out, rocks!
Riding high on the success of the day we'd had, the kava party that night was jubilant. With everybody joining in with gusto on the percussion and drums we sang out thanks to the mantas, sharks and all their friends for such a great day.
Travelling just a short distance overnight to the island of Makogai we arrived and tucked in to shelter as the winds whipped the surrounding seas into white horses. Finding a nicely sheltered bit of shore alongside Makodroga, we were again treated to a site we never normally do on scuba. A healthy hard coral reef teeming with fish turned out to be also home to many squid and a shy octopus found by Jez, nice one. With wind blowing a steady 20 knots, the majority of our guests could be found in the salon drinking tea and catching up on reading. Robert suited up completely before deciding he would rather not snorkel on choppy seas.
Much to Jean's chagrin, we cut her afternoon snorkel by an hour or so that day, but, as we promised, it was in a good cause. And we're pretty sure that by the time evening came even she agreed that it was worth the sacrifice. It was time for our village visit, which, as always, was adorable. The kids were on form and the adults seemingly even more enthusiastic in their a cappella accompaniment than usual, giving a rousing performance.
The last day we anchored just off the island of Vatu-i-Ra where earlier in the year we had discovered a very interesting dive site whilst seeking shelter in similarly windy conditions. It turned out to be just as interesting a snorkel site with tons of fish, great coral and what's that thing that looks just like a squid? Aww hey-ll Elizabeth, was it maybe… a squid!
 We finished the day by snorkeling over the sun-dappled reef, right up to the beach, ending with a little stroll along the sand, which thousands of boobies, terns and frigate birds call home. The perfect end to a perfect week.
On the last morning, as everyone waited to board the bus, Liz said to no one in particular, "I'm not ready to leave." "What do you still have to do," someone asked her. "Nothing," she responded, "I'm just not ready to leave." And we weren't ready to let you go. Thanks guys for being possibly the most positive and enthusiastic group we've had and for giving us the opportunity to explore our reefs from zero feet. We honestly think that we enjoyed it as much as you did!
Paula's description of the leopard blenny:
My fish had lots of speckle-y freckles. He also had two large, speckle-y eyes that managed somehow to judge me for my poor fashion sense, deplorable taste in wetsuits, and secret love of Will Farrell Movies. Staunchly did this 3- or 4-inch long fish refuse to extend me even the most basic of social courtesies, pointedly avoiding my earnest attempts to make eye contact and polite conversation and instead giving me a cold (speckle-y) shoulder as he edged away, darting and burrowing ever deeper into his protective green coral surround. Literally every aspect of his attitude and demeanor conveyed an almost offensive lack of interest in deepening our chance acquaintance, or in getting to know me as a person. Never have I felt so instantly weighed up and dismissed as unworthy. Without uttering a single word, this tiny fish made it abundantly clear that I could never hope to win his friendship or approval, which, of course, only makes me long for them all the more!
Oh, speckle-y, freckle-y fish…
A Poem by Marjorie:
Vatu-i-Ra
Walls of coral
Your fish flitting
from the deep
to explore inside
tour cups and crannies
In the deep blue manta grouper
Oh giant coral whale shaped
flowers of the reefs
how I hate to say goodbye
Call me back! Call me back!
Our Guests...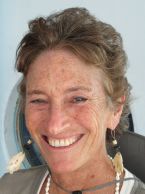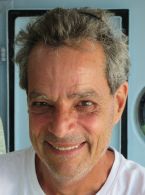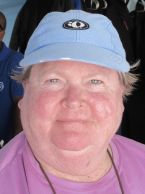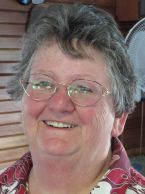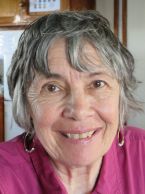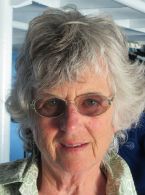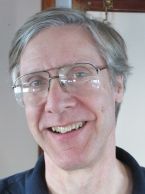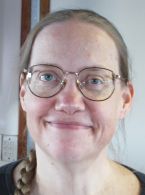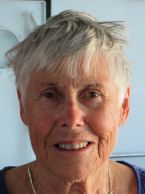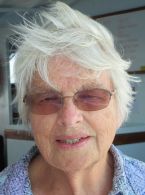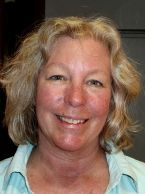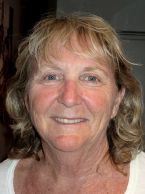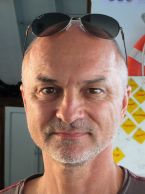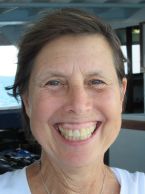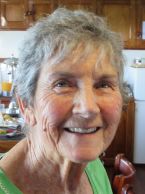 Comments
"Lomaiviti reefs are in extremely good condition compared to Indonesia and PNG. Immediate action must be taken to conserve this unique region."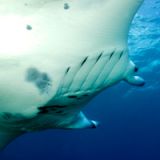 ~ Dr. Michael Marnane, Marine Biologist, Wildlife Conservation Society