COVID & NAI'A - FAQs 
Bula!
Yes, it's true. Fiji's borders have been open to international tourists since December 1, 2021. And now international travellers arriving into Fiji by air or sea will no longer be required to provide proof of COVID-19 vaccination or travel insurance to enter Fiji.
We at NAI'A were thrilled to welcome passengers back and have been running full since travel began again. There are limited spaces available for the rest of the year and our crew and coral reefs are ready and waiting to give you the diving adventure you've long wished for. 
Why is Fiji open to travellers now?
Fiji's high vaccination rate is the main reason that it was the first nation in the South Pacific to open borders. The Fijian government and its people embraced a broad-reaching and successful COVID vaccination program and currently 93% of the population aged 18+ is double-vaccinated. 
Who is allowed to travel to Fiji?
Fiji has ZERO TRAVEL RESTRICTIONS and offers a safe and relaxing holiday for travellers from all over the world. Travel insurance is not mandatory but recommended.
Departure Requirements for travellers leaving Fiji
Depending on your country's entry requirements, you may need to record a negative test result to return home. 
If you test positive on a RAT during your stay in Fiji, you will be required to undergo five days of isolation.  
Should your home country or insurance provider require a PCR confirmation, this can be facilitated by NAI'A at your cost. 
Your primary/close contacts will not need to quarantine provided they monitor their symptoms.
In Fiji, costs for a RAT test starts from $30FJD but some countries require a PCR test which starts from $200 FJD. 
How will NAI'A meet COVID-safe cleaning and operational standards?
NAI'A is fitted with V20 HEPA air purifiers and, in addition to our regular cleaning and disinfecting protocols throughout the ship, now carries electrostatic sprayers and a UV guard disinfectant wand kit to reach every nook and cranny. 
The entire staff and crew are vaccinated and trained in COVID protocols.
Will we visit outer island villages during a NAI'A trip?
The villages NAI'A usually visits are nearly 100% vaccinated and able to host visitors so we have resumed our village visits, always a highlight of the NAI'A experience. 
More detailed FAQs about travelling to and within Fiji are here: www.fiji.travel/faq
"Fiji is a hot spot of biodiversity. We're here for the rich colorful soft coral reefs as well as the unusual stuff - the strange little creatures and endemic fishes."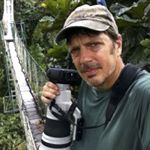 ~ Dr. Tim Laman, biologist and National Geographic Photojournalist