COVID & NAI'A - FAQs 
Bula! 
Yes, it's true. Fiji's borders are open to international tourists from December 1, 2021. This means that we at NAI'A are thrilled to welcome passengers back aboard starting with our New Year trip. Spaces are now available for itineraries from February 2022. Our crew and cora reefs are ready and waiting to give you the diving adventure you've long wished for. 
Logistical details surrounding Fiji's opening are constantly changing so we will update this page as soon as we have new information. Please bear with us as we endeavour to find the smoothest route through this transitional phase and feel free to direct your questions via email to Alexx and Joeli in Fiji's NAI'A office: explore@naia.com.fj 
Why is Fiji open to travellers now?
Fiji's high vaccination rate is the main reason that it is the first nation in the South Pacific to open borders. The Fijian government and its people embraced a broad-reaching and successful COVID vaccination program and currently 90.6% of the population aged 18+ is double-vaccinated (Nov 26, 2021). By February we expect to be close to 100%. 
Thanks to assistance from the COVAX Facility, WHO and government partners like Australia, New Zealand, India and the USA, Fiji accessed supplies of Astra-Zeneca, Moderna and Pfizer vaccines. A Moderna vaccination program for children is happening now. 
Also, Fiji Airways is one of only six airlines in the world to achieve the highest level 5-Star rating from SKYTRAX COVID-19 Airline Safety Accreditation, a global benchmark for evaluating COVID-19 safe travel. Read full details here: www.fijiairways.com/en-us/media-centre/covid-19-airline-safety-rating
How is Fiji increasing health safety for tourists, amid risks of COVID?
Fiji proudly introduced the Care Fiji Commitment (CFC), a WHO-approved standard of best-practice health and safety measures for travel in a post-COVID world. Every tourism business will also have a dedicated Wellness Ambassador who is responsible for rolling out these enhanced health and safety measures across their business. The CFC also provides assurance that the only people visitors interact with during travel in Fiji are vaccinated.   
Read more details about the CFC protocols here: www.fiji.travel/covid-er19/safer-than-ever
Who is allowed to travel to Fiji?
Initially, Fiji will welcome fully-vaccinated tourists from "Travel Partner" countries: Australia, New Zealand, United States of America, United Kingdom, Qatar, United Arab Emirates, Canada, Germany, Spain, France, Republic of Korea, Japan, Singapore, Switzerland and most Pacific Island Countries and Territories. 
This Travel Partner country list will be reviewed and updated as more countries achieve widespread COVID vaccination of their populations. Travellers to Fiji from countries NOT listed as Travel Partners must spend 10 days in a Managed Hotel Quarantine Facility.   
Travellers can transit through an airport of a non Travel Partner nation en route to Fiji. Please ask us for more details about this if it applies to you. 
Do travellers need to be vaccinated against COVID to visit Fiji?
Yes. Visitors aged 18+ must be fully vaccinated at least 14 days before travel with one of the WHO recognised vaccines - Astra-Zeneca, Pfizer, Moderna, Johnson & Johnson and Sinopharm / Sinovax.  
Do travelling children need to be vaccinated?
Unvaccinated children (below 18 years old) can travel to Fiji if accompanied by an adult. Children aged younger than 18 may travel to Fiji unaccompanied only if they are fully vaccinated. 
What documents must travellers provide to be allowed depart for Fiji?
Proof of vacination.
Proof that you have stayed in a Travel Partner country for at least 10 days before departing for Fiji.
If 12+ years, proof of a negative RT-PCR test result within 72 hours before departure.
Evidence of medical travel insurance, preferably with international coverage that covers COVID-19. 
Proof of a confirmed 3-night booking on arrival with a Care Fiji Commitment hotel. (Optional: see "Must visitors quarantine..." below)
Fiji Airways has provided a Travel Checklist that is useful to confirm that you have met the entry requirements.
What COVID tests are required to travel to Fiji and join NAI'A?
First, you will need documented proof of a negative RT-PCR test within 72 hours of your departing flight. However, if you previously tested positive within 90 days of your travel to Fiji, you will need to provide:
proof of your initial positive result
proof of your isolation period served by a credible institution
To board NAI'A you will require a Rapid COVID-19 Diagnostic Test as detailed below
Finally, to return home, you must have another Rapid Antigen test within 72 hours of departure from Fiji which we will arrange for you to have at your cost as soon as possible after stepping back ashore.
Must visitors quarantine in Fiji on arrival and before boarding NAI'A?
Formal quarantine and isolation is not required for NAI'A guests from Travel Partner countries. However, all arrivals to Fiji need to spend at least three nights in a CFC-certified hotel. Within this time, guests may enjoy their hotel facilities, transit to a CFC-certified hotel on another island or take a day trip as long as all hotels, tours, experiences, operators and transfers are with CFC-certified partners.    
Upon arriving in Fiji, NAI'A passengers have three options:
If you arrive three or more days before the charter, follow the standard protocol and stay at a CFC-certified hotel for three nights. After 48 hours you receive a Rapid COVID-19 Diagnostic Test at your hotel and transfer to NAI'A the next day. 
If your flight has you arriving two days before the charter, you can stay at a CFC-certified hotel for two nights, get your Rapid COVID-19 Diagnostic Test at the hotel after 48 hours and then transfer to NAI'A (also a CFC-Certified provider) for your third night.
If you arrive the day of the charter, you will go directly to an approved day room or transit lounge in Nadi where you will receive a Rapid COVID-19 Diagnostic Test. Starting at 2:00pm, an approved transport bus will collect all passengers who have returned a negative result from their hotel or transit lounge for transport to NAI'A in Lautoka. (Note that this Covid protocol is designed specifically for cruise and dive ships and is different from the 3-day hotel stay requirement detailed in the official Fiji Travel website
The Rapid COVID-19 Diagnostic Test is crucial because it reduces the chances that an asymptomatic COVID carrier could board the ship. If COVID is detected aboard NAI'A, we would be forced to abort the charter and return to port. 
How will NAI'A meet COVID-safe cleaning and operational standards?
NAI'A is fitted with V20 HEPA air purifiers and, in addition to our regular cleaning and disinfecting protocols throughout the ship, now carries electrostatic sprayers and a UV guard disinfectant wand kit to reach every nook and cranny. 
The entire staff and crew are vaccinated and trained in COVID protocols.
Will the NAI'A Crew "Entertainment Night" still happen?
Yes but only outside on the top deck – weather permitting.
Will we visit outer island villages during a NAI'A trip?
Some villages throughout Fiji are 100% vaccinated and able to host visitors. But some of the outer island villages NAI'A usually visits do not yet have high enough vaccination rates to be considered safe to accept visitors. As this changes, we will update our itineraries as our village visits are always a highlight of the NAI'A experience. 
More detailed FAQs about travelling to and within Fiji are here: www.fiji.travel/faq
"After 60 years of diving all over the world, Fiji still surprises and intrigues me. Fiji is a destination uniquely safe and easy to reach yet it is the colour of our dreams."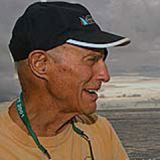 ~ Stan Waterman, pioneering diver and filmmaker