A Sharks Tale
Destination: Fiji's Bligh Waters
Trip Date:
Nov 9th - Nov 16th, 2019 -
Comments
Author: Jemma & Scott
Welcome Back: David, Ernie & Jamelle
Congratulations: Mark & Rainer on Birthdays, Ernie & Jamelle on 50th Wedding Anniversary, Ilona on completing her Nitrox Certification
A wonderful week full of sharks (of every kind), mantas, pipefish, pygmy seahorses and some kicking current kept our guests on their toes in bountiful Bligh Waters!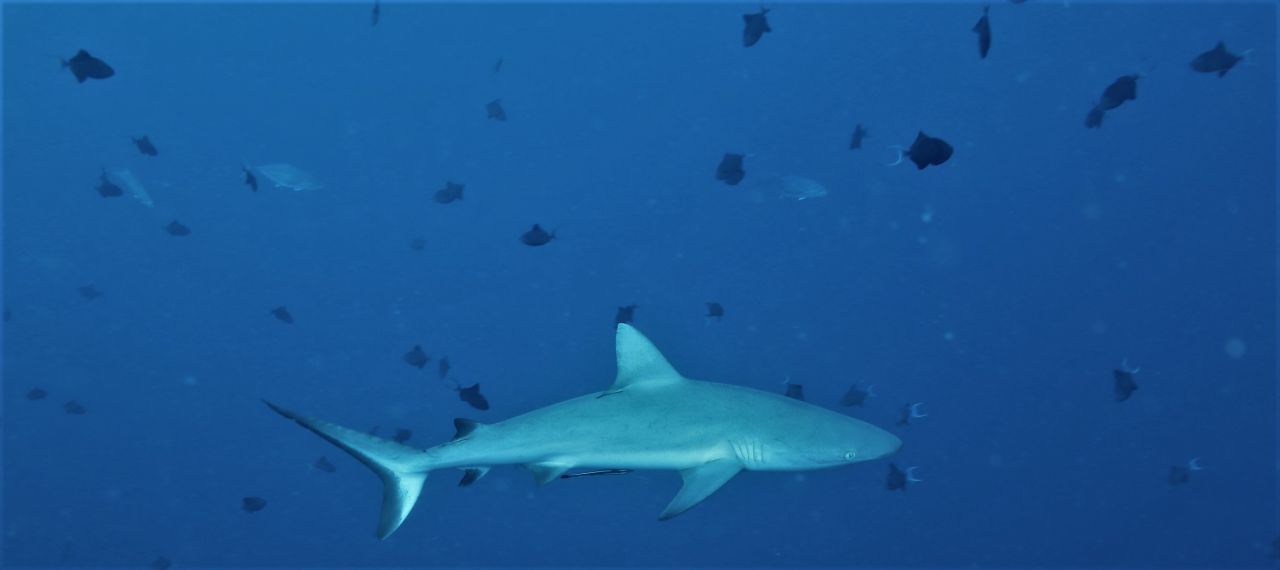 By John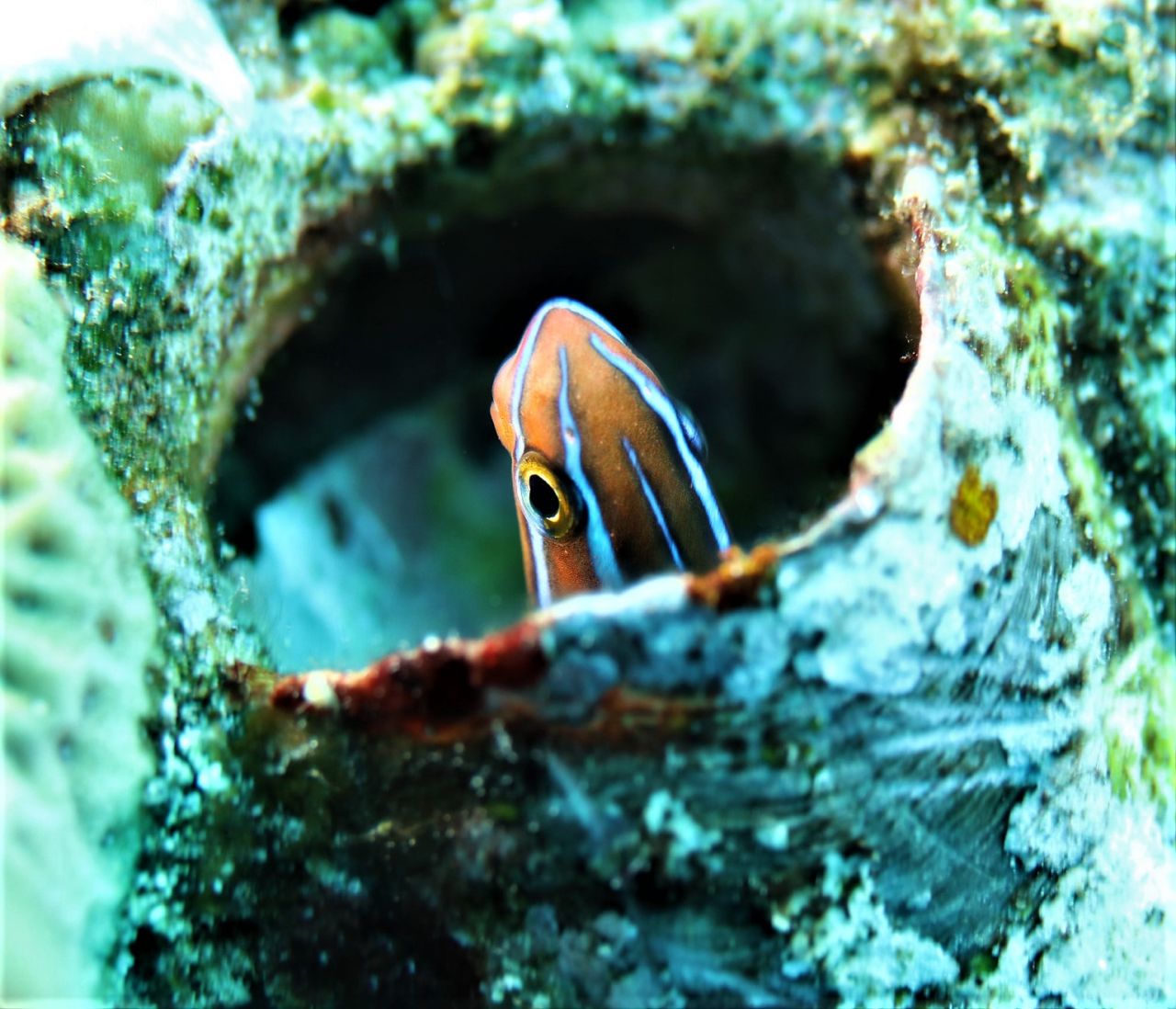 By John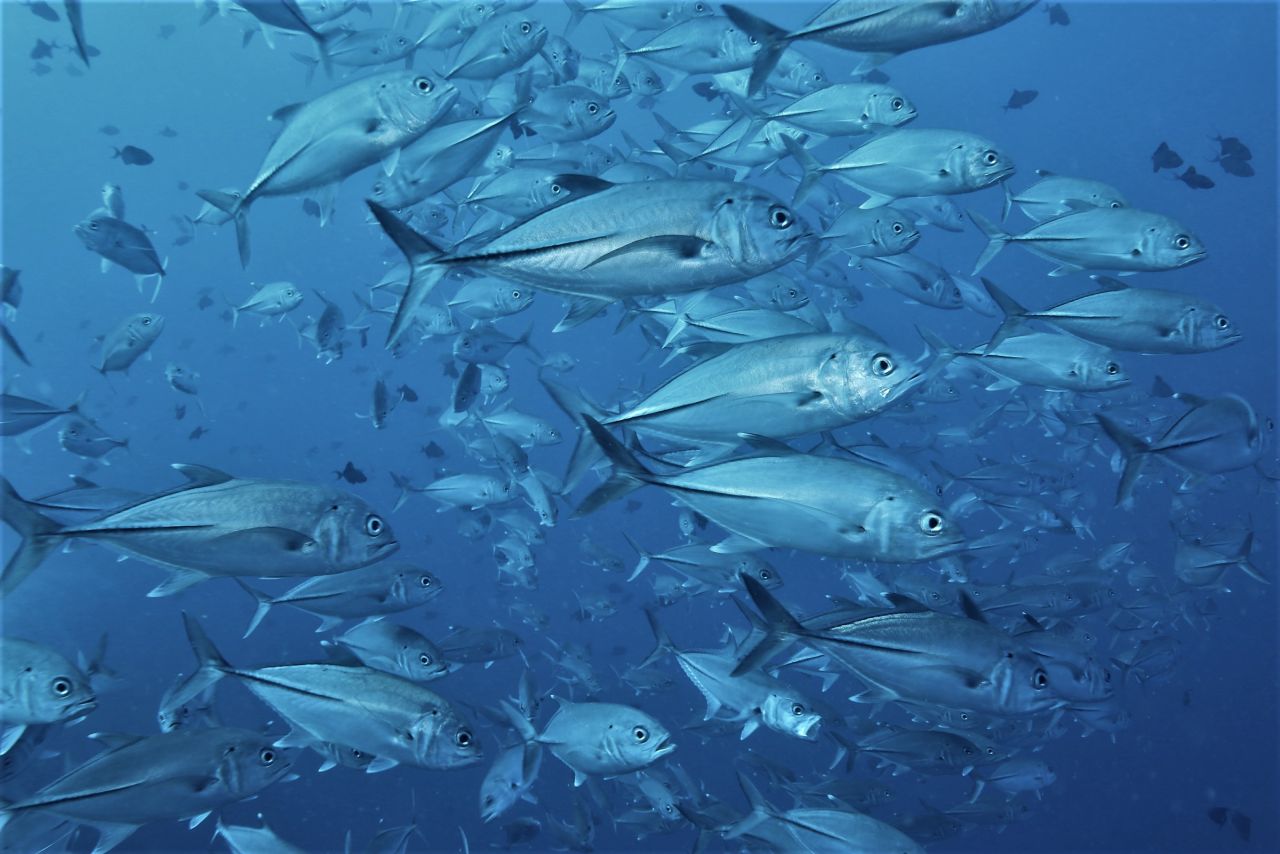 By John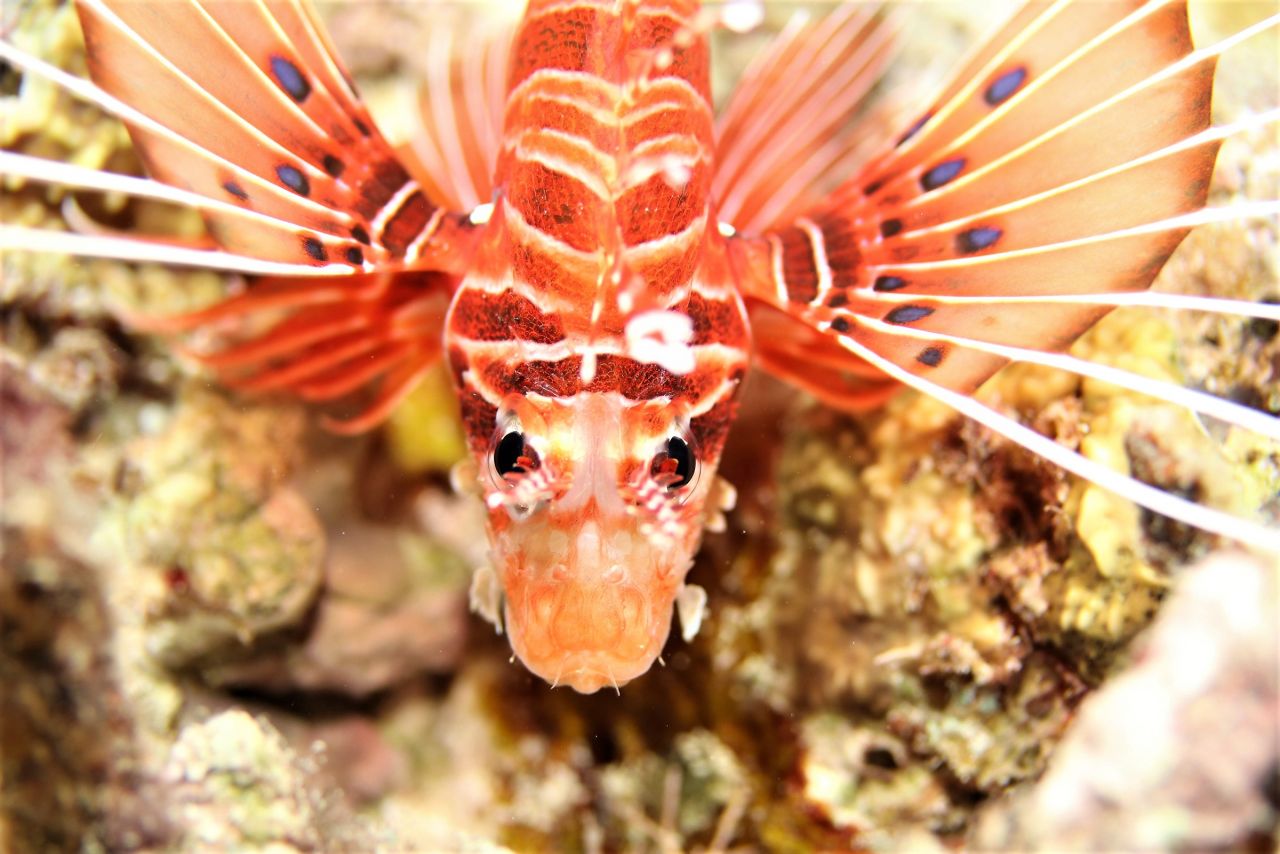 By John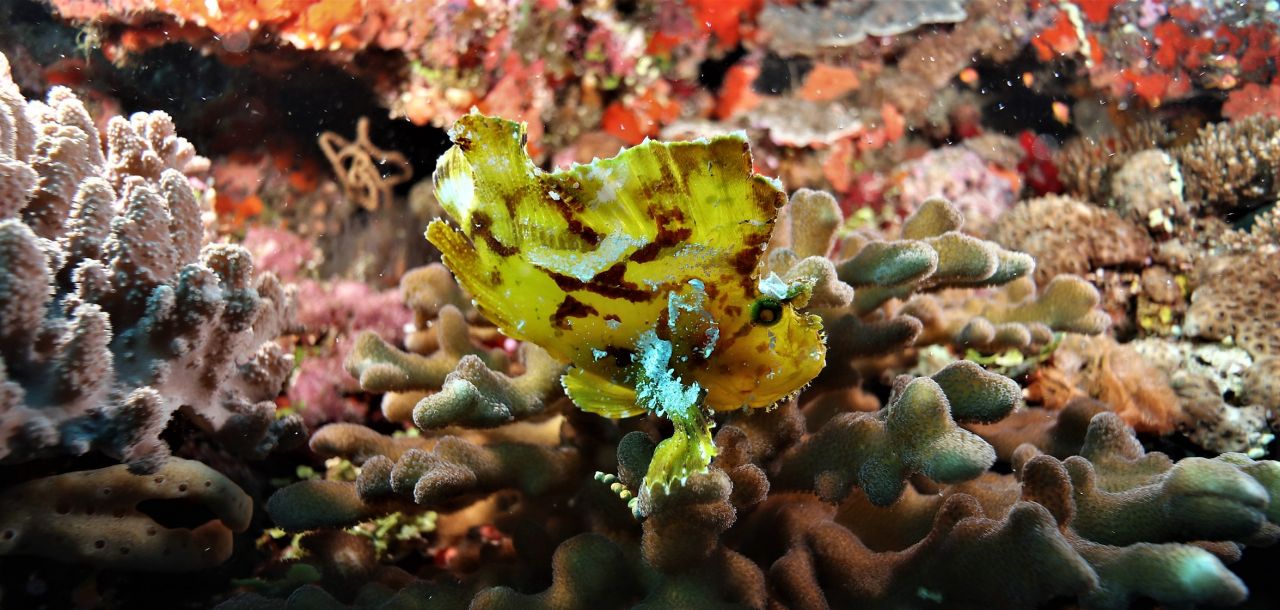 By John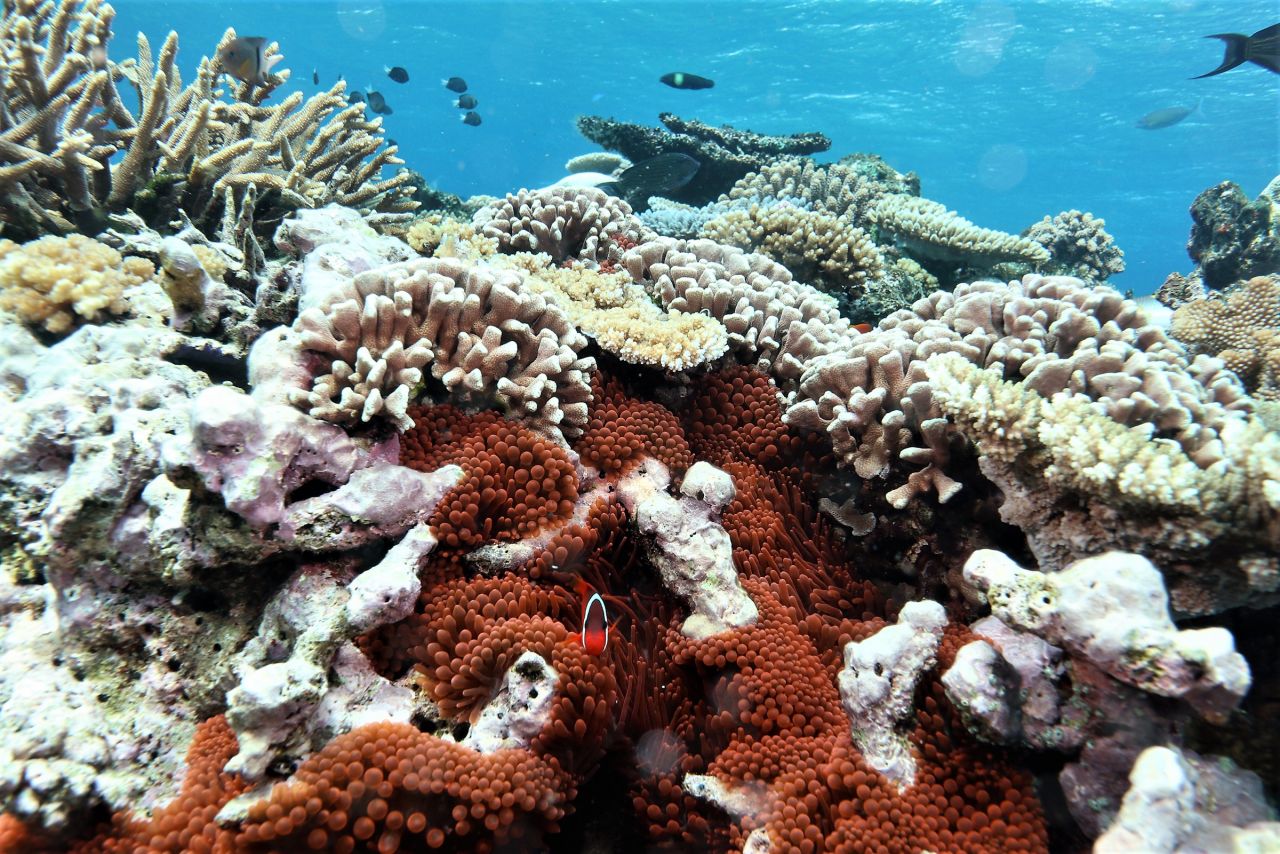 By John
This trip we welcomed back some old faces to NAI'A (19 trips in total between them!) and gave a big Bula Vinaka to first timers (hopefully not last timers) from the UK, Germany and the USA.
After a rainy arrival in Lautoka the sun came out just in time for our check out dive that afternoon. Some of our keen eyed divers already spotted the Chormodoris Lochi nudibranch and one of our favourite Fiji endemic species the Bicolour Rabbitfish.
We steamed overnight and awoke in Vuya for some beautiful dives at Humann Nature and Cat's Meow. The anthias were out to play giving us a mesmerising display to wake up to! Big Mo didn't disappoint (as if he ever could) and found not one, but two (in true Big Mo style) Pontoh's Pygmy seahorses….you know, on that wide ledge opposite two wire corals, but before the single wire coral the other side of the swim through next to that blue sponge around the side of the soft coral……These sites just show off the sheer biodiversity of life here in Fiji. The afternoon was spent in the UndeNAI'Able area on the wall and pinnacle with sightings of Grey Reef and Whitetip sharks and a cuttlefish on the night dive!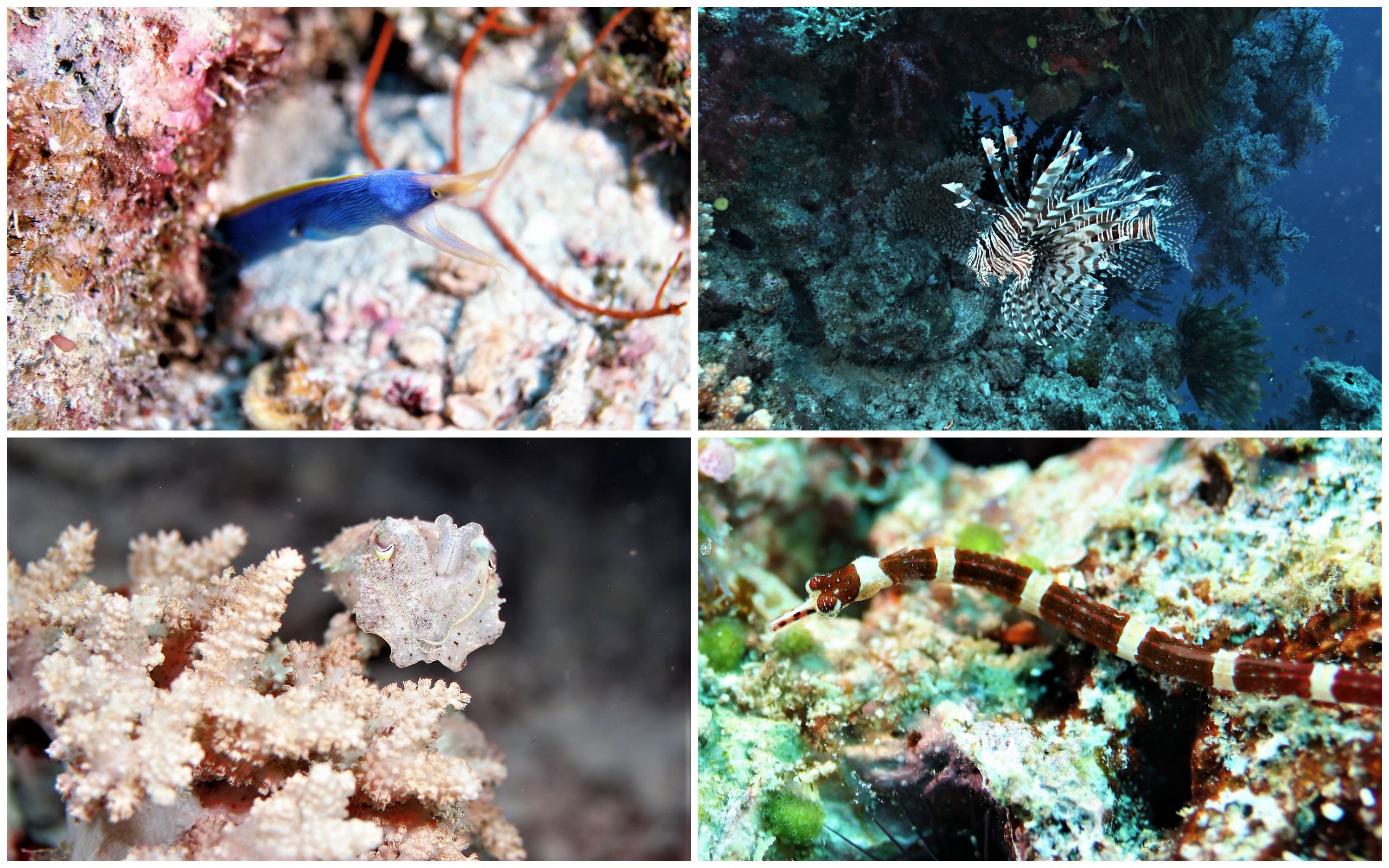 Photo Credits: John 
The next morning we awoke in the idyllic paradise bay of Wakaya and spent the day diving along the reef wall at sites Lion's Den, Blue Ridge and Vatu Vai. The brisk current certainly woke us up more than the coffee, but we were rewarded with sharks, scorpionfish, a juvenile Ribbon Eel and what looked like a super ancient Hawksbill Turtle cruising in the current! However an appearance of an almost all black Manta stole the show and after showing up briefly on one dive, ticking many of our guests bucket list of species to see….she then returned for an encore and one group spent almost the whole dive hanging around a bommie as she slowly and gracefully circled around a cleaning station. Unaware of who was watching who this was truly an experience to remember! Vinaka vaka levu Wakaya!
That night we travelled down to the island of Gau and prepared for our dives down the Nigali Passage. Whilst we waited for the currents to change in the passage we did our first dive of the day at Jungle Jig and circled the deep pinnacle in search of pipefish then worked our way along the sloping reef wall. Our following dives showed Nigali at its best with a kicking current bringing the Grey Reef sharks out to play! A calmer second dive allowed us to really explore the reef and we made it all the way along past the beautiful cabbage patch of Turbinaria coral to the ancient mound of Porites coral!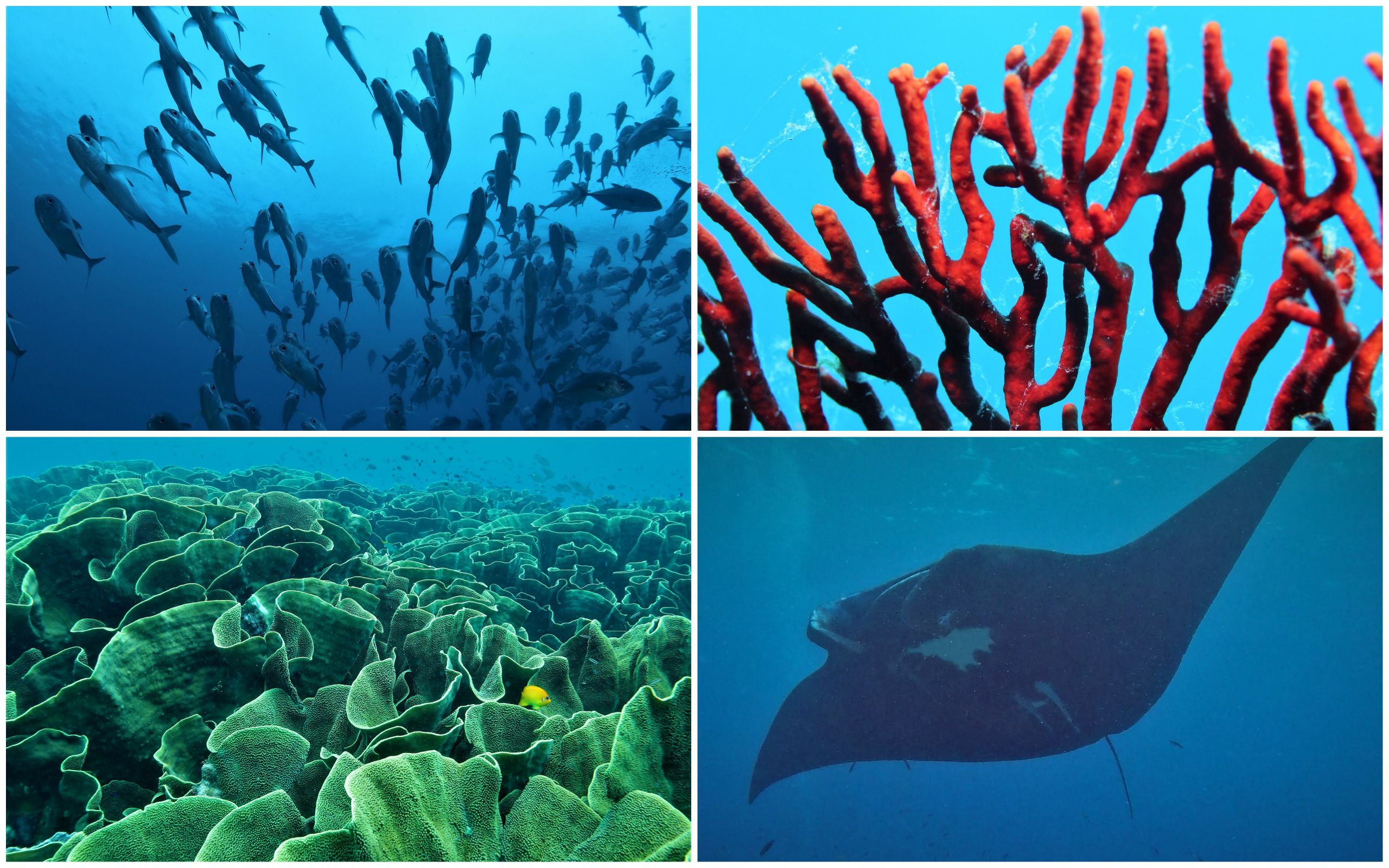 Photo Credits: Clockwise from top left, John, John, Anna 
The kids at the village were in a particularly playful mood as we arrived to big Bula welcomes and enjoyed a tour of the village of Somosomo. The mekes were as fun to join in as ever, with an extra dose of humour during the men's meke! As everyone was still in the mood for kava and music an impromptu sing song with Big Mo took place on the deck after dinner.
Namena was our next stop where we would stay for the following two days. We awoke in the marine reserve ready for our first dives and oh boy….Schoolhouse did NOT disappoint! Lucky Lefty was true to its name with divers returning telling tales of a Scalloped Hammerhead, multiple Grey Reefs, Whitetips, a Silvertip and even an Oceanic Whitetip gliding overhead!!! Grand Central Station had its share of shark action along with big schools of barracudas, jacks and snappers, and a current to match. Kansas was covered with pipefish and in the midst of all the Flabellina nudibranchs we found the Rumengan's Pipehorse (a thread with eyes! – thanks for the directions Big Mo!) BUT, of course, Big Mo topped this with not one, not two but FIVE Pontohi Pygmy seahorses in one spot – would this be a herd I wonder?
Over on the south side of Namena we enjoyed stunning dives on the pinnacles. It literally seemed like it was raining fish at the Tetons sites with streams of anthias, damsels and chromis pouring down and over the sides of the pinnacles. We also found the NAI'A Pipefish, two ribbon eels, leaf scorpions, the Fiji Anemonefish and a hunting octopus! The top of 2 thumbs was a beautiful haze of orange, pink and purples thanks to the current puffing up the soft corals and the Scalefin Anthias doing their thing!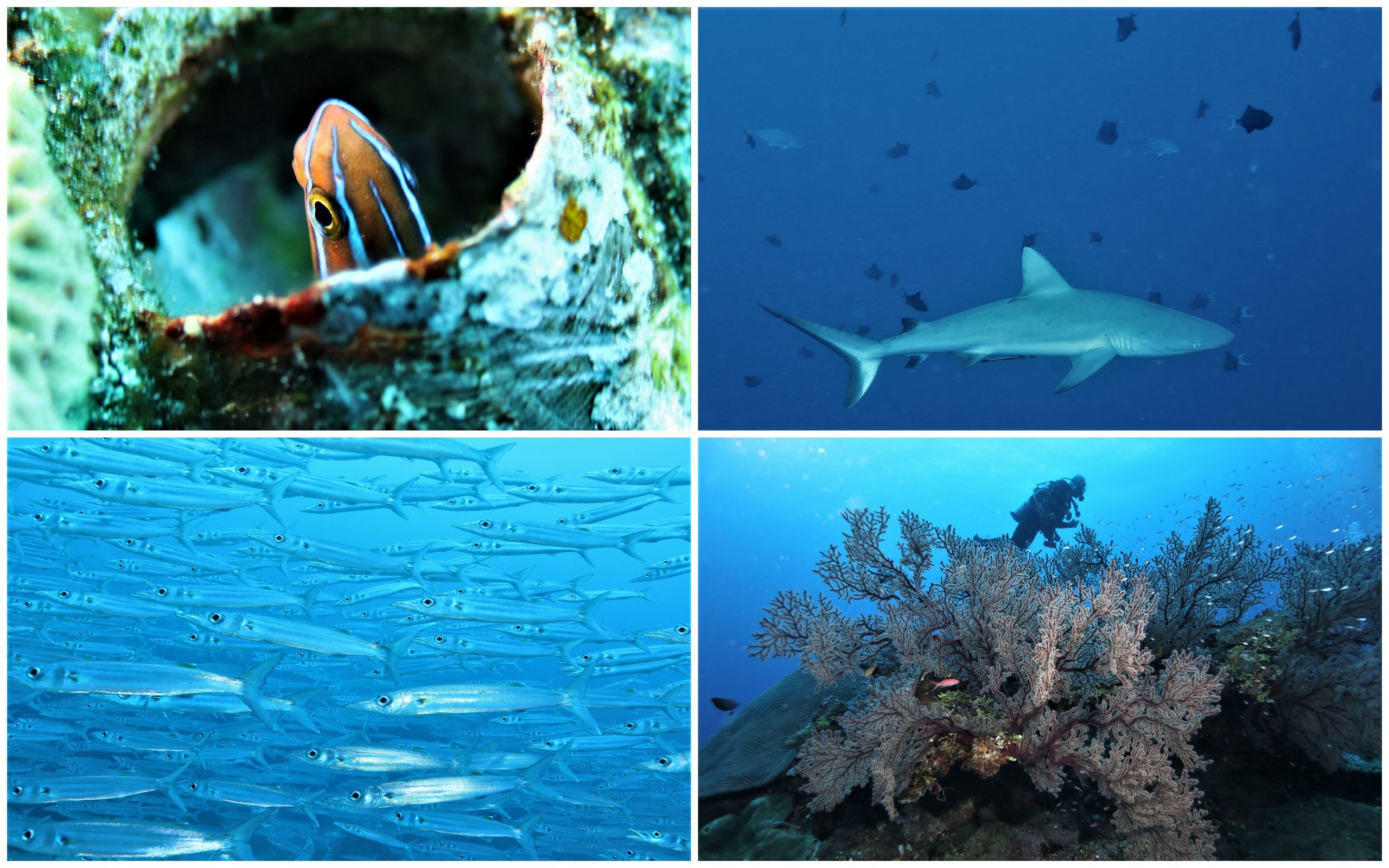 Photo Credits: John 
The following night we headed for Vatu – i – Ra and spent our last dives of the trip at some of our favourite sites Mellow Yellow and Coral Corner. That morning the current was on fire so really pumped up the Dendronephthya soft corals, which, along with the top reef teeming with fish, provided this wonderful team of divers a proper Fiji farewell!
The sun was out for a lovely journey back spent on the sun deck as we travelled along the coast of Viti Levu dreaming of our dives, some claiming that Fiji has been their favourite dive destination and are now spoilt to dive anywhere else!
We want to thank everyone for a wonderful week of diving, we truly enjoyed getting to know you all and hope to see you back on the NAI'A in the future! Isa Lei our new diving friends and safe travels.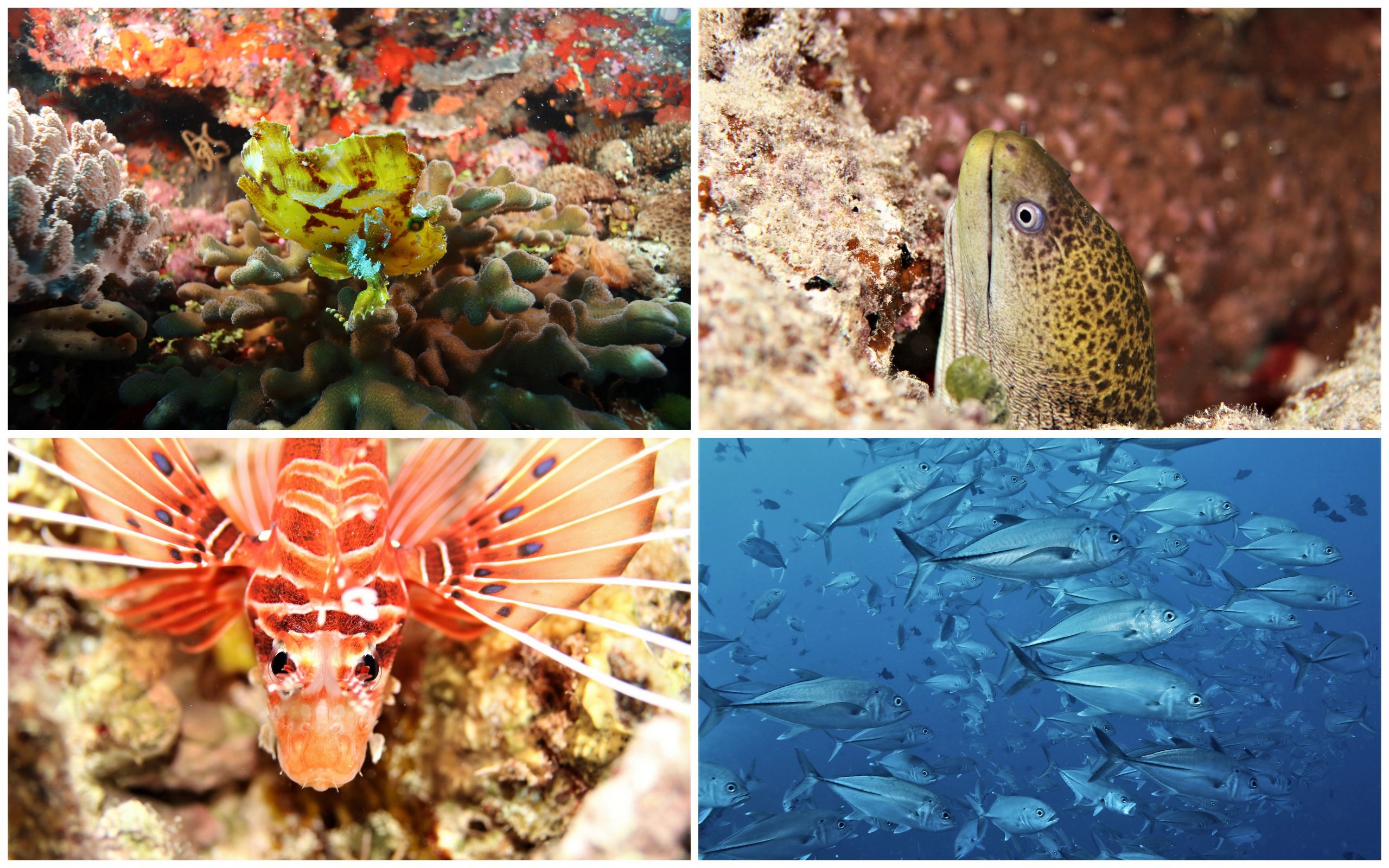 Photo Credit; John 
The SPECIES OF THE TRIP this time is the Manta Ray! Mantas are a type of Mobulid ray and the largest ray in the ocean. They are filter feeders and use two large fins called cephalic fins which extend out in front of their eyes to direct and funnel plankton into their terminal (on the front of their head) mouth. Manta rays have the largest brain of all fish and often show curiosity around divers. There are at least two distinct species of Mantas, the Reef Manta (Mobula alfredi) and Giant Oceanic Manta (Mobula birostris) but research is ongoing to define between a possible third species. Vai in Fijian means Manta and here in Fiji research is ongoing to determine populations and distribution of this magnificent fish.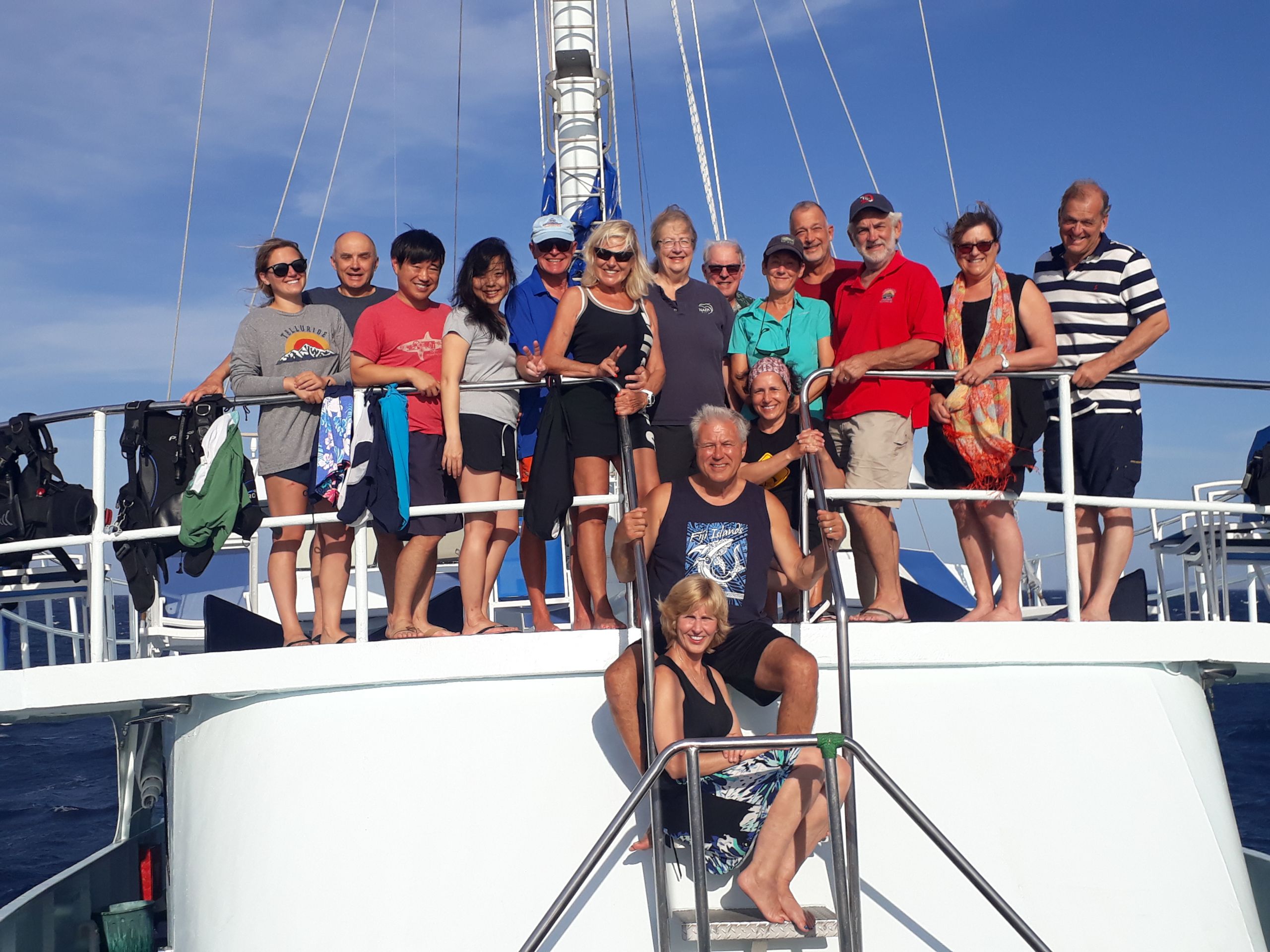 Comments
"Lomaiviti is nationally significant for its important role in reseeding Fiji's reefs and providing fish refuges."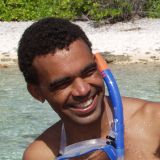 ~ Dr. David Obura, Cordio and WWF Marine Biologist