Finer Than a Frog's Hair
Destination: Vuya, Vatu-i-ra, Namena, Wakaya, Makogai, Sea Mounts
Trip Date:
Mar 11th - Mar 18th, 2023 -
Comments
Author: Bel & Mike
Welcome Back: Rebecca, Scott and Zeke
What a wonderful trip we had, once again! Despite a few rainy nights, we mainly had great weather and very good visibility. The currents were acting out at Namena's North Save-a-tack, so we got a bonus Kansas dive, and the South had spectacular visibility with little to no current. This is probably our record break for Ribbon Eels on a single trip and definitely our best Mount Mutiny dive. We learned Texans love their hot sauce… and also, not to leave Scott alone in the salon with a marker pen!
This was our first group charter of the season, with (mainly) Texans who often travel together to dive and explore around the globe. Mark was their fierce leader, and he made sure they did some diving the week prior to our trip. As such, we didn't need to do a checkout dive and just relaxed our first day on board, as we headed over to our first stop: Vatu-i-ra.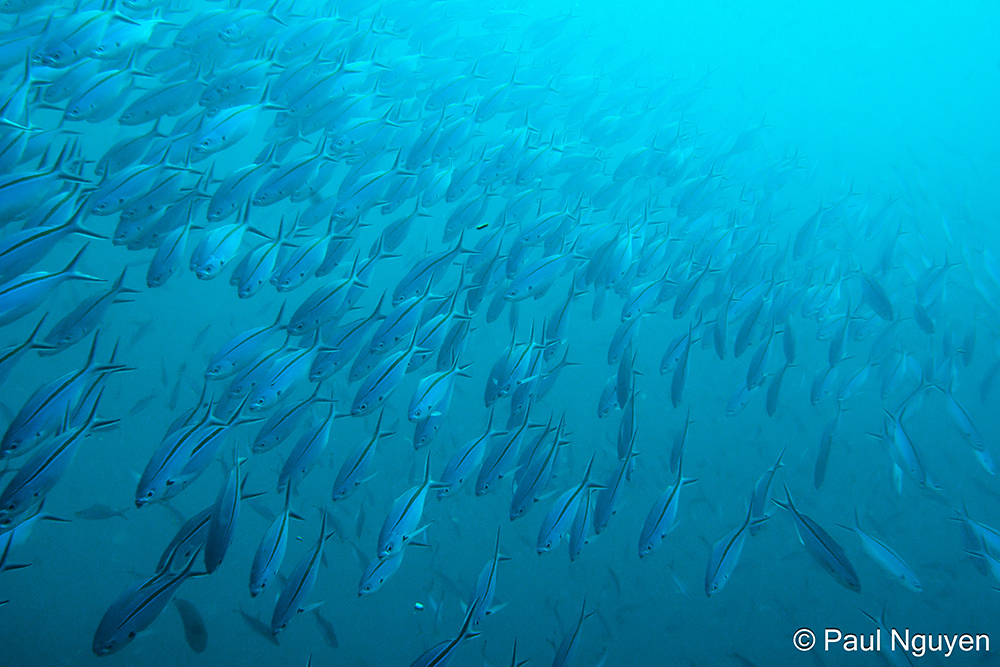 Photo by Paul: Raining fusiliers, a recurring theme this week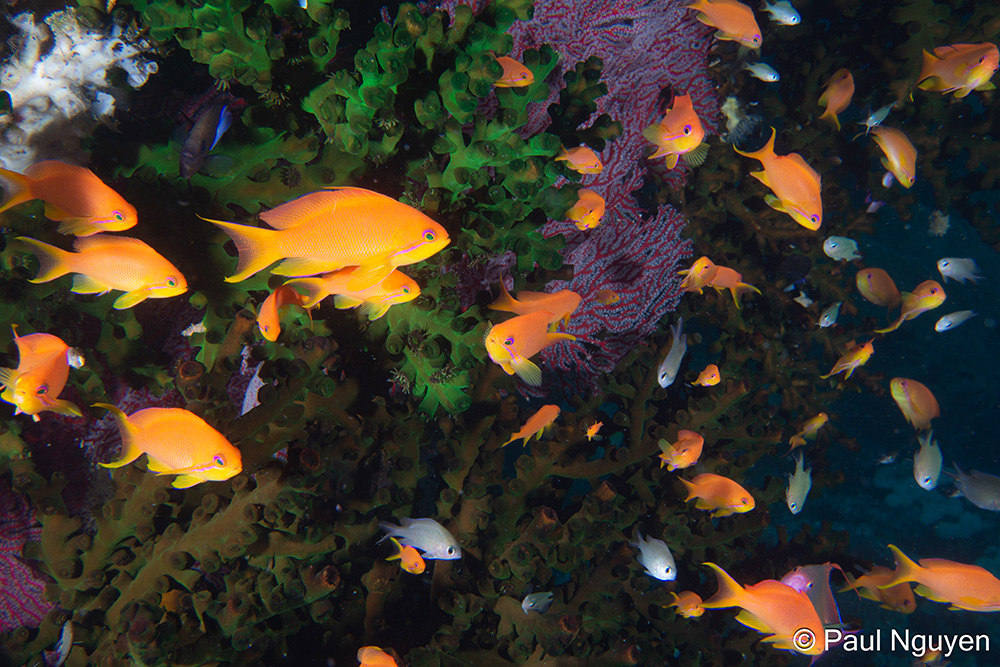 Photo by Paul: Scalefin anthias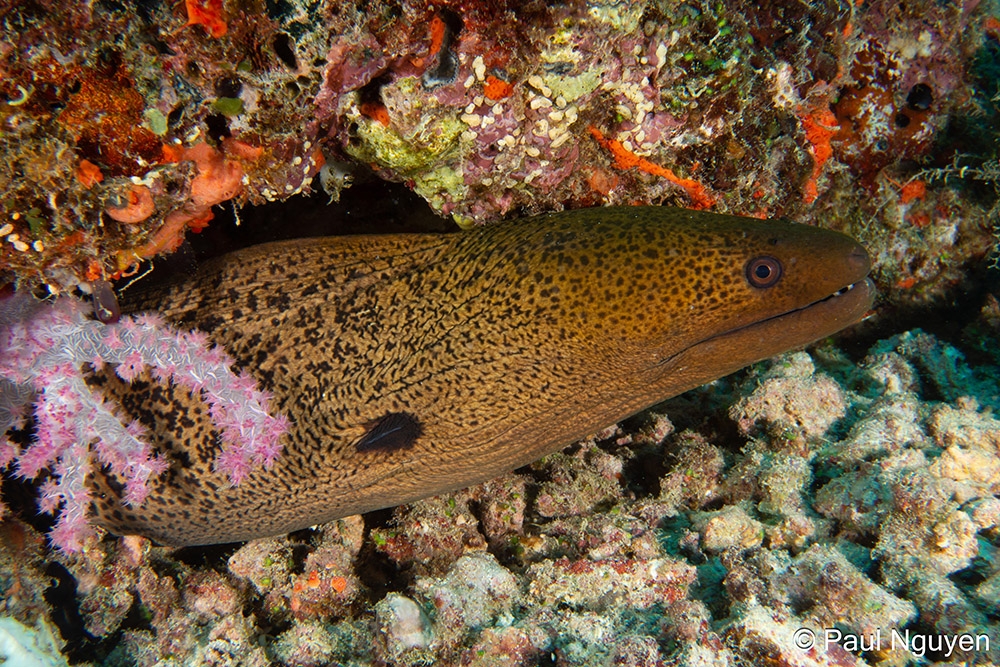 Photo by Paul: Giant moray eel
What a wonderful way to start a trip… we saw flabelinas with eggs, sponge crabs, tons of shrimpgobies, rainbow runners, blue dragons, hunting trevallies, snappers and barracudas. Our soft corals had a good day, as the current was present all day, making bubbles go horizontal at times. On the night dive Koroi and Tom saw a decorator crab and Tom thought was a prehistoric being.
After a short crossing to Vuya, we had a wild morning at Cat's and Humann with currents that challenged the lungs and rewarded the eyes. The soft corals were stunning, in all colors of the rainbow, plus some. In the afternoon at UndeNAI'Able there was no water movement, and all the freedom to explore our Reef and Pinnacle sites. Nudibranchs, cleaner shrimps, a few sharks, a turtle, some unicornfish and a rain of fusiliers were some of the highlights. On the night dive… what fun. There were so many krill, Bel got one in her ear. After a few worrying minutes not knowing what was going on, she realized what it was and was only mildly disturbed by it… for 20 minutes. Never mind, the dive was so good it was worth the krill. We saw conger eel and mantis shrimp larvae, cowries, a lemon nudibranch, a friendly white tip shark and five barchin scorpionfish. Nice!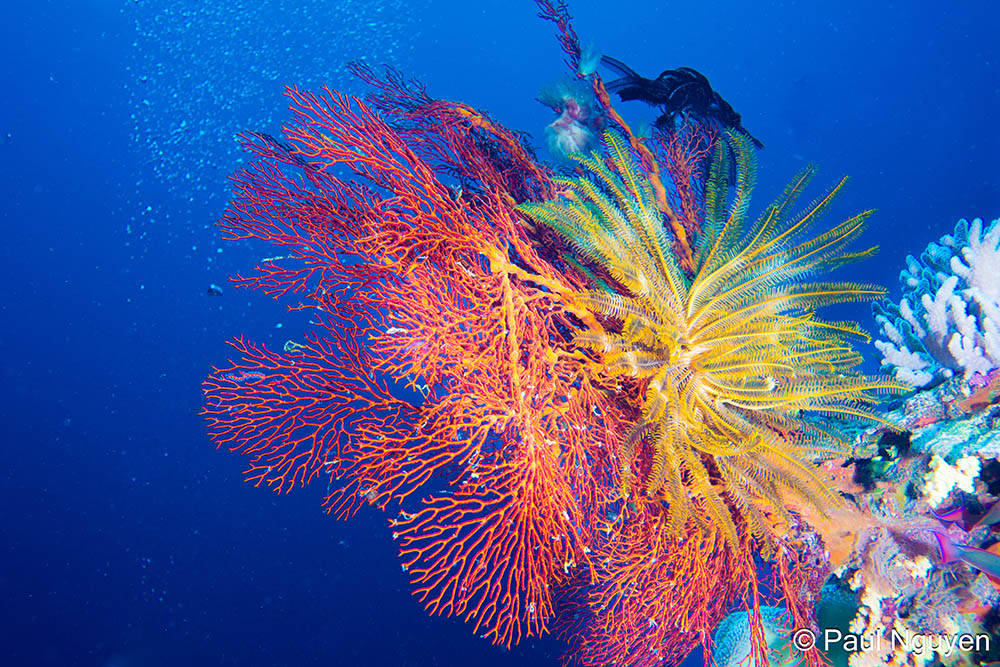 Photo by Paul: Fan and crinoid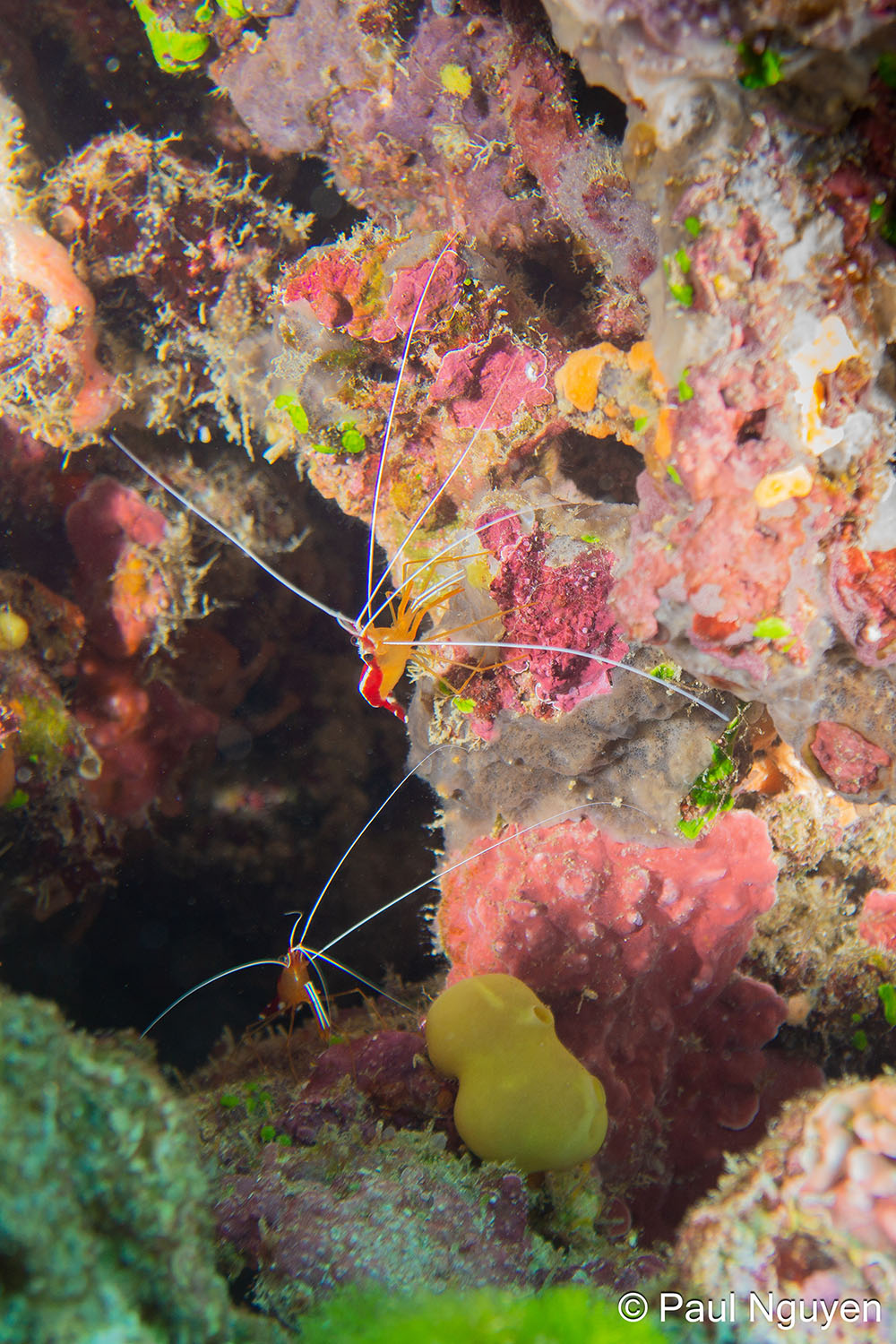 Photo by Paul: Bel's manicurists and dental hygienists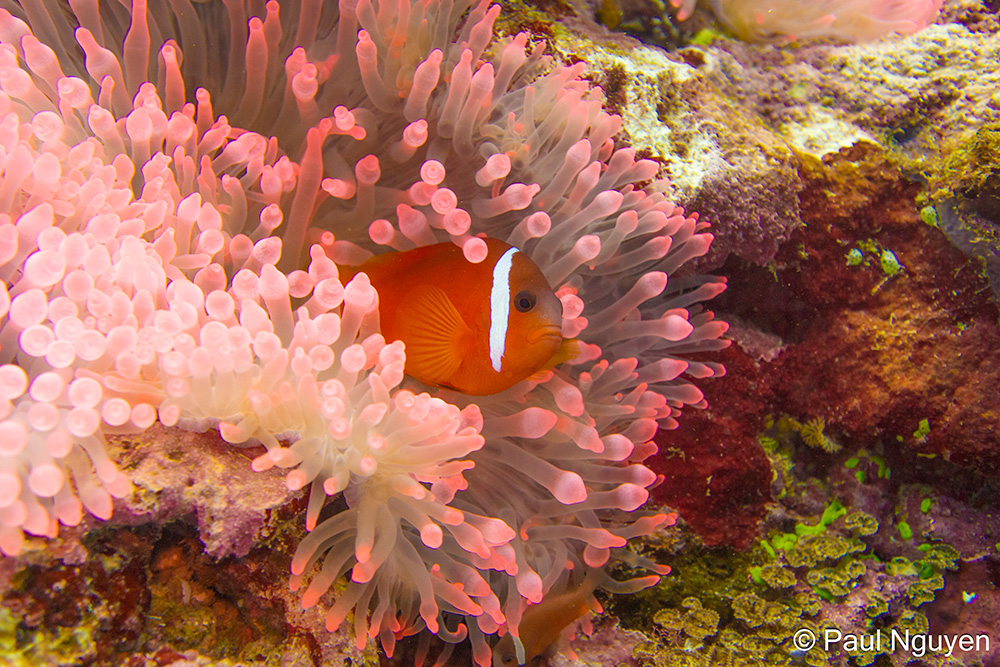 Photo by Paul: Endemic Fiji tomato anemone fish and fluorescent anemone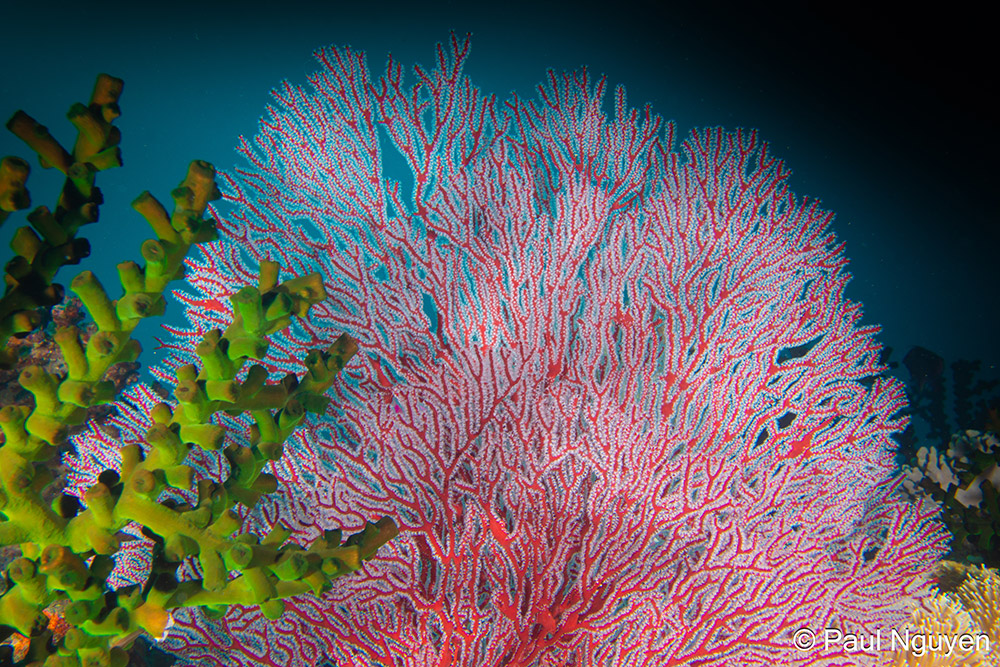 Photo by Paul: Fiji colors
Namena Marine Reserve was our next stop, for two full days of the abundance only Namena can offer. We saw countless barracudas, trevallies, redtooth triggerfish, schooling bannerfish, pinjalos, bigeyes and queenfish. We also saw some grey reef and white tip sharks, a few ribbon eels (juveniles and adult), yellownose shrimpgobies, decorated dartfish, golden mantis shrimp, pontoh pygmies and pipefish. On the first night we had our Kava Party, highlighted by the screaming goats Tom and Scott. On the second night, we had a night dive with a turtle and a curious white tip shark who got a little too close to Mike.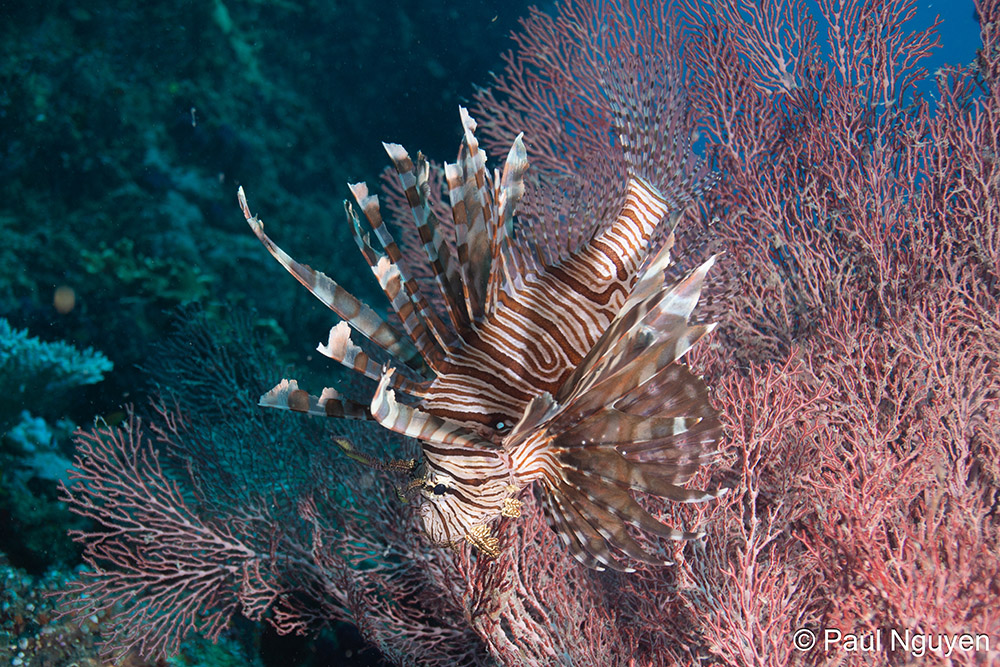 Photo by Paul: Lionfish hunting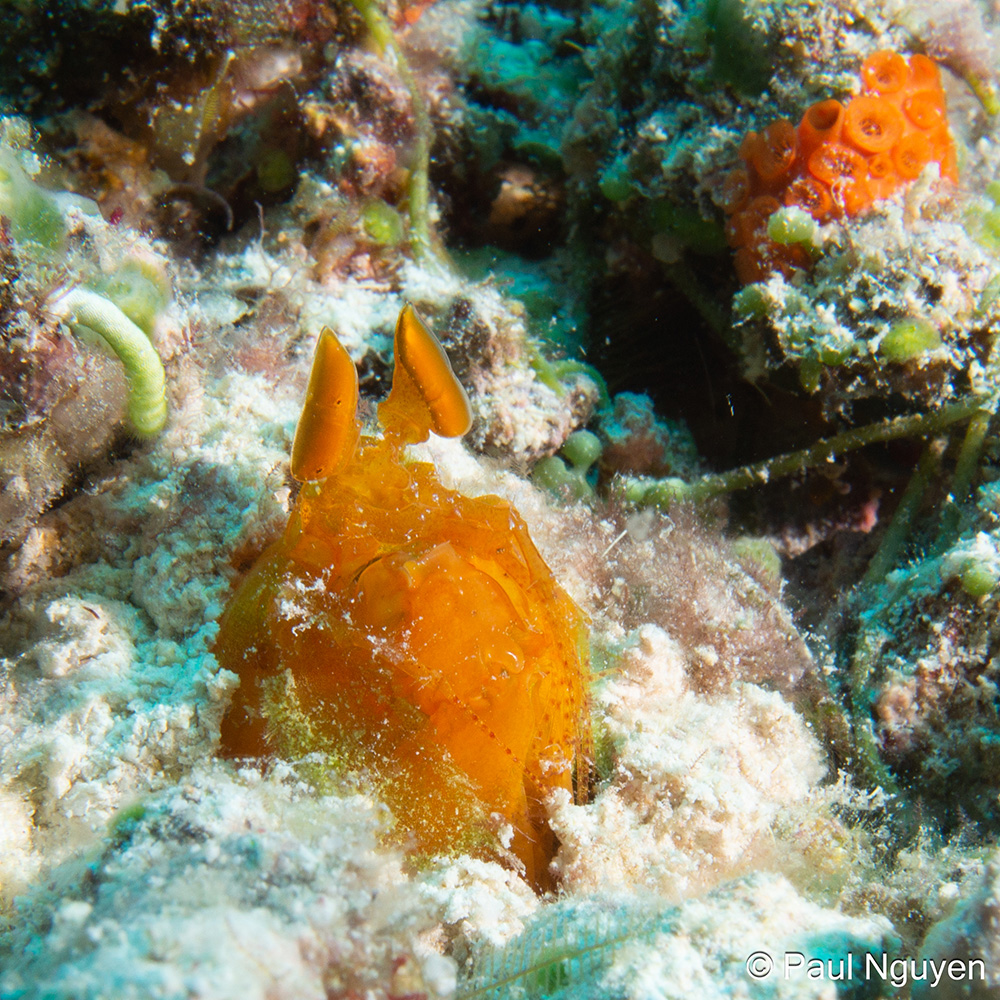 Photo by Paul: Golden mantis shrimp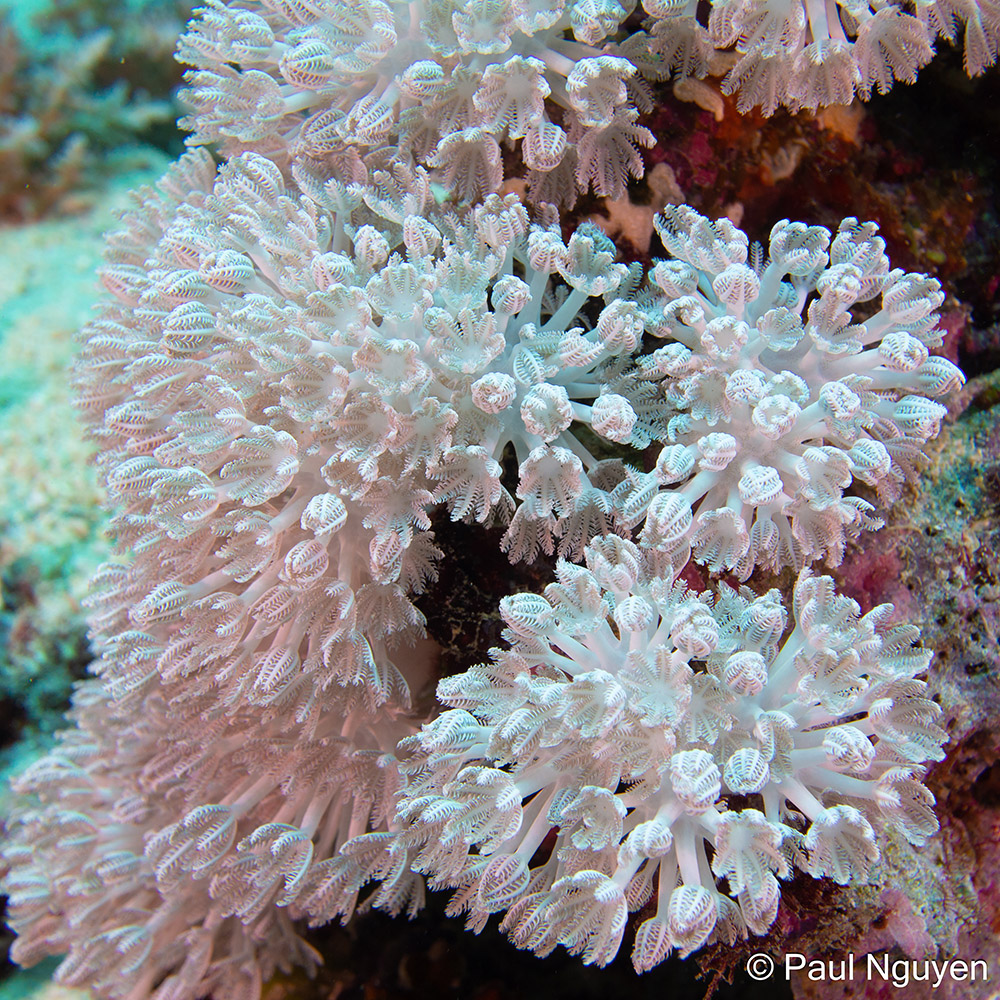 Photo by Paul: Xenia soft coral
Photo by Paul: Sweetlips getting cleaned
We moved to Wakaya and had a fabulous morning there with barracudas, orange-barred garden eels, a massive grouper, leaf scorpionfish, raggy scorpionfish, peacock shrimp, curious grey reef sharks and tons of slender magenta anthias dancing all along the reef edge. We moved to Makogai for the afternoon and dived with another curious white tip shark, dragonets, longnose hawkfish, blue dragons, lionfish and an inconsequential sea spider. On the night dive, massive pleurobranchs and a blunt end sea hare stole the show.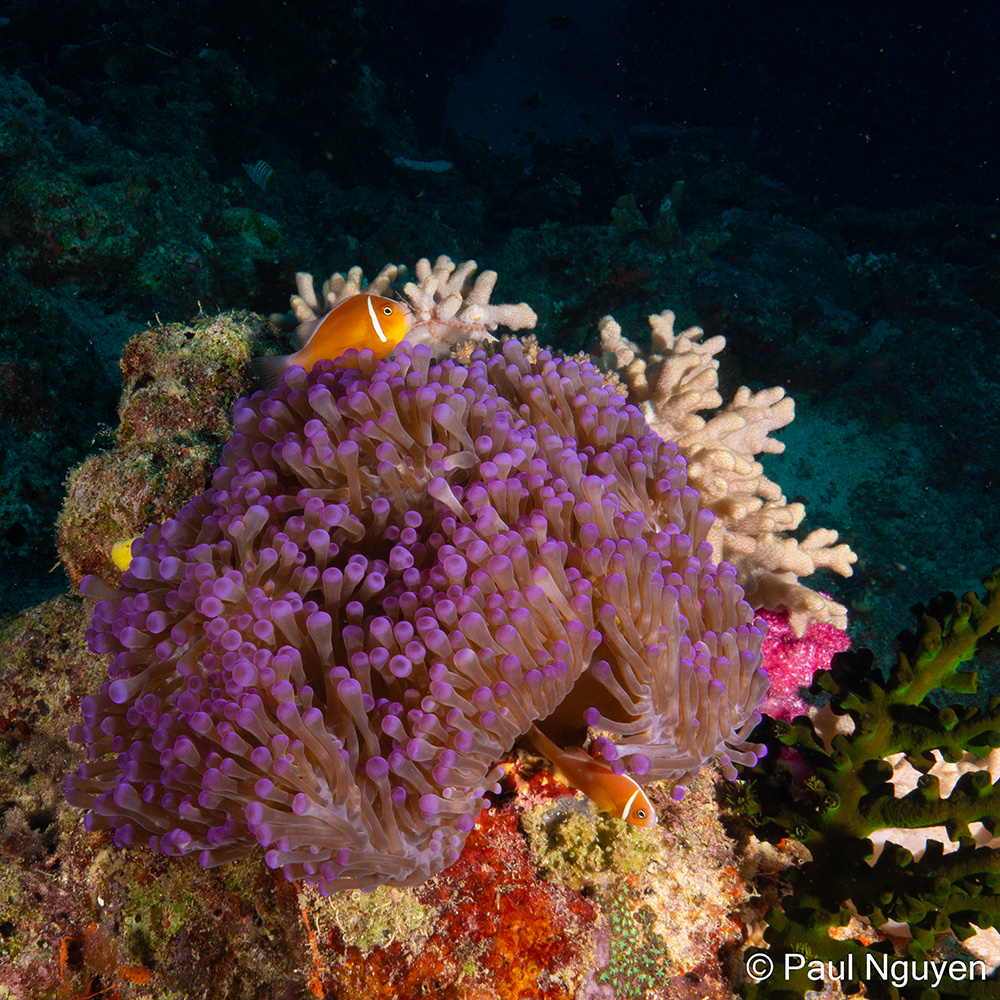 Photo by Paul: Pretty anemone and fish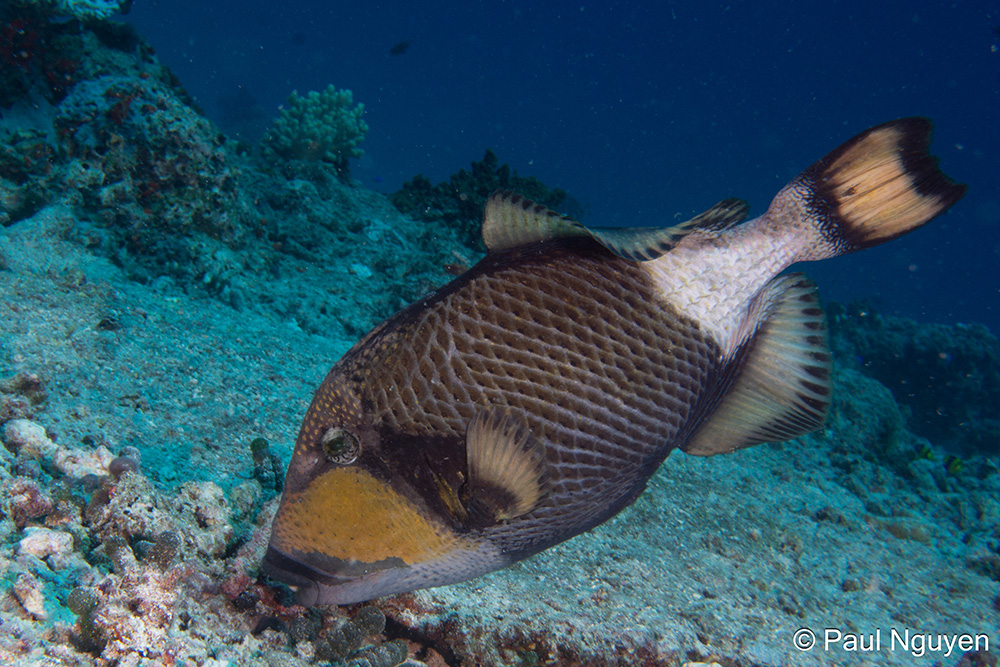 Photo by Paul: A relaxed titan triggerfish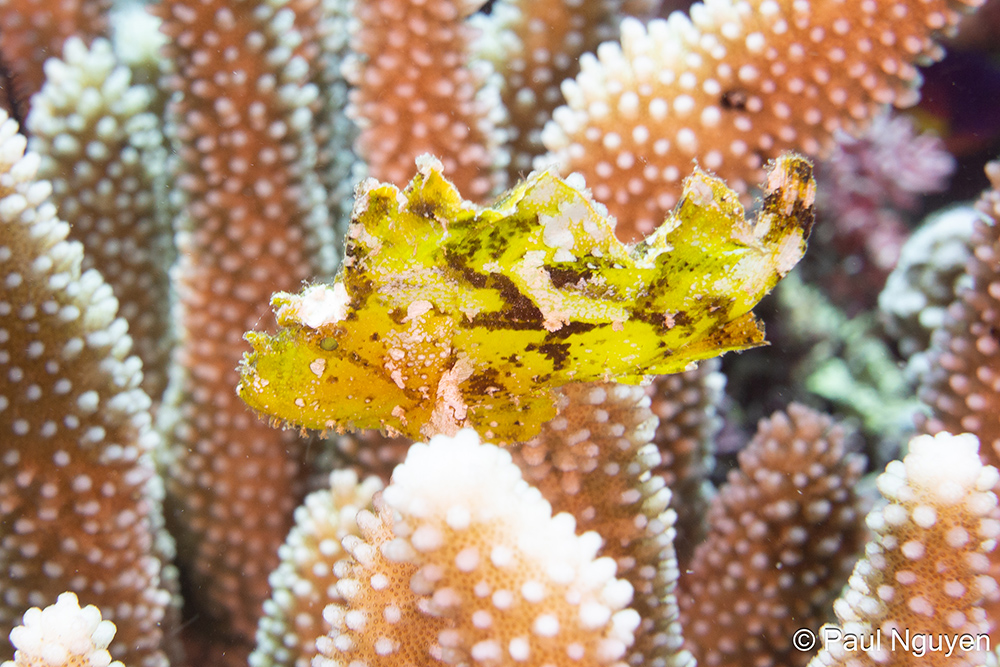 Photo by Paul: Leaf scorpionfish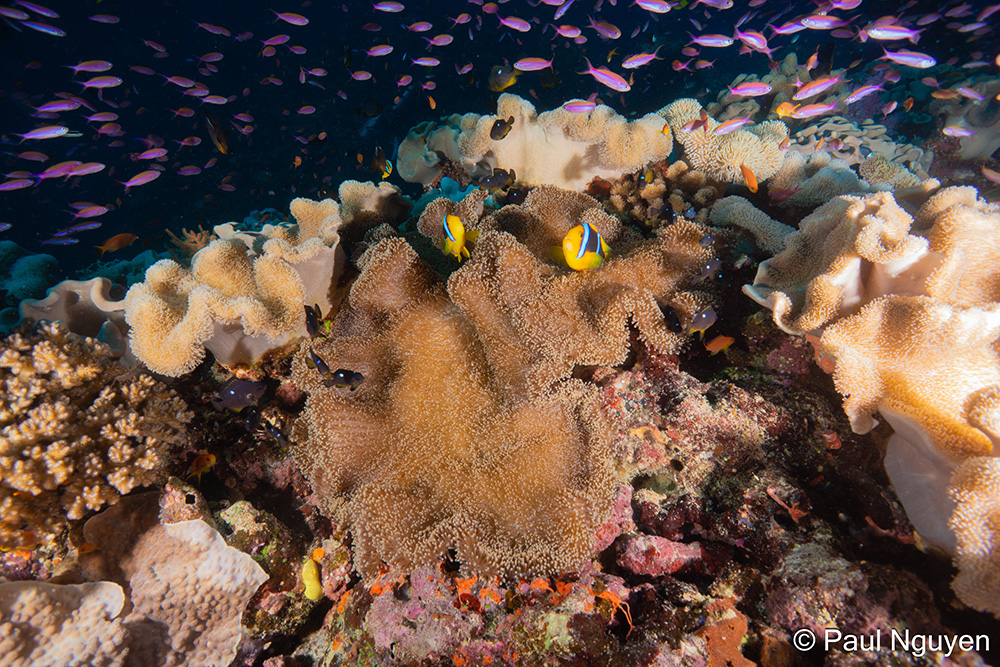 Photo by Paul: Anemone fish with magenta slender anthias on the background
The last day was at our beloved Sea Mounts. At E6 we had white tips, nudis and a lucky few saw a hammerhead. But the day (and perhaps the trip) belonged to Mount Mutiny. Frequently a great dive, Mount Mutiny was having a special day, and we were lucky enough to be there for it. Around every corner was like a scene from Finding Nemo with small reef fish densely populating every corner of healthy corals and fusiliers raining down on us around every turn. To make it even better, a giant school of blackfin barracudas and big schools of pinjalos, big eyes and snappers peppered throughout our dives with the calm water and sun high and bright making it two dreamlike dives.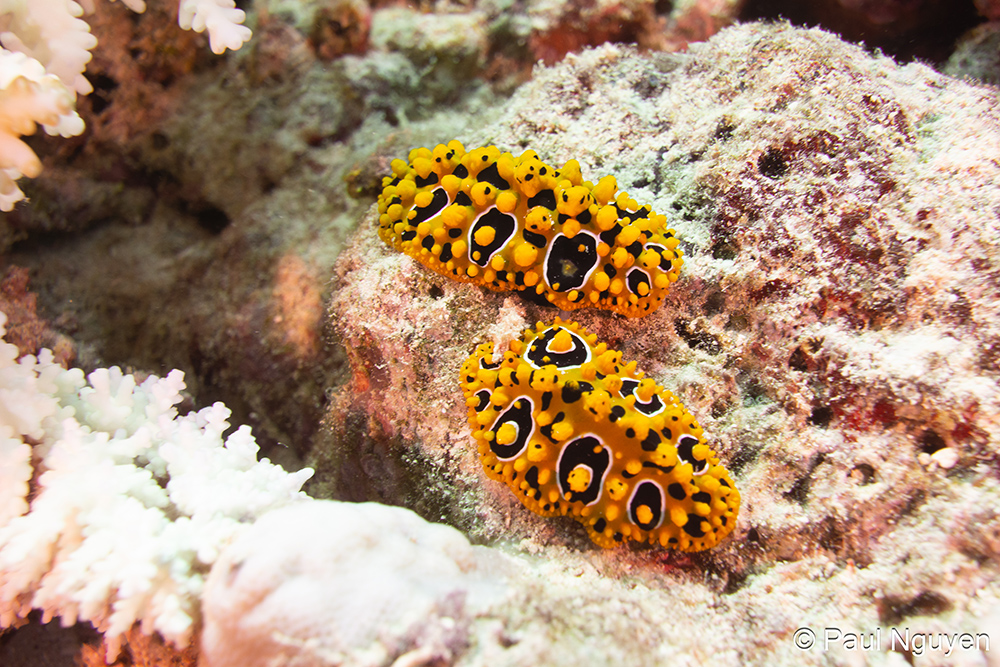 Photo by Paul: Two fried eggs make an omelet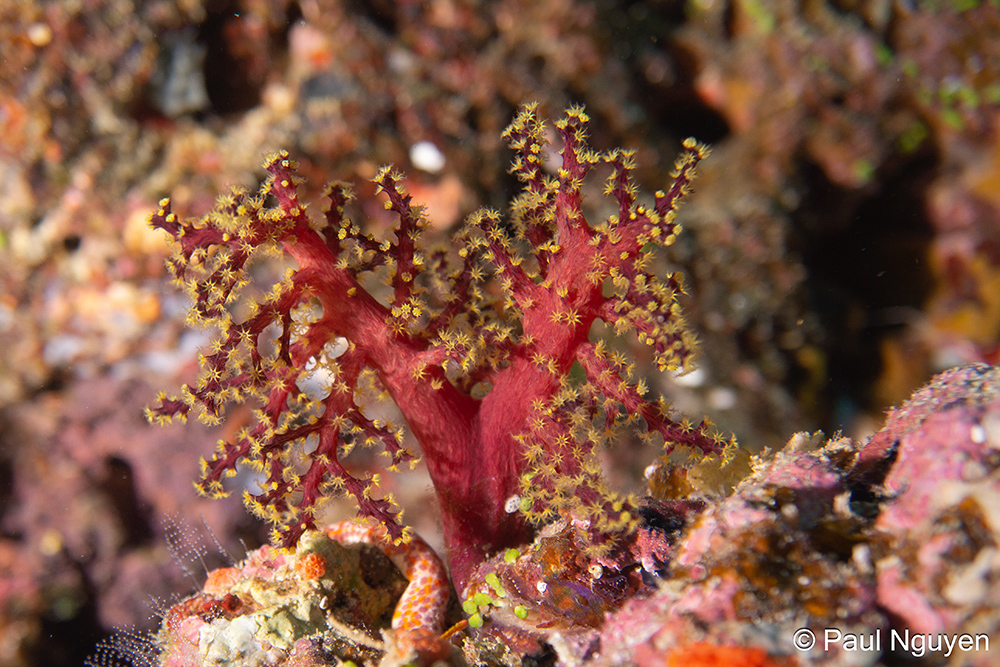 Photo by Paul: Soft coral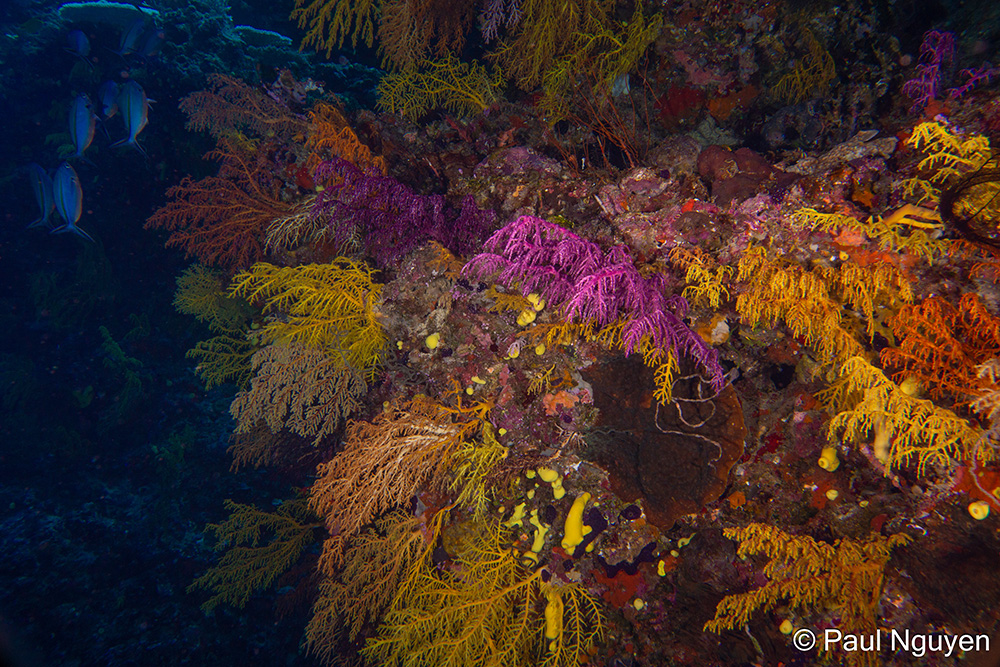 Photo by Paul: Chironephthya soft corals (aka the hangy down things)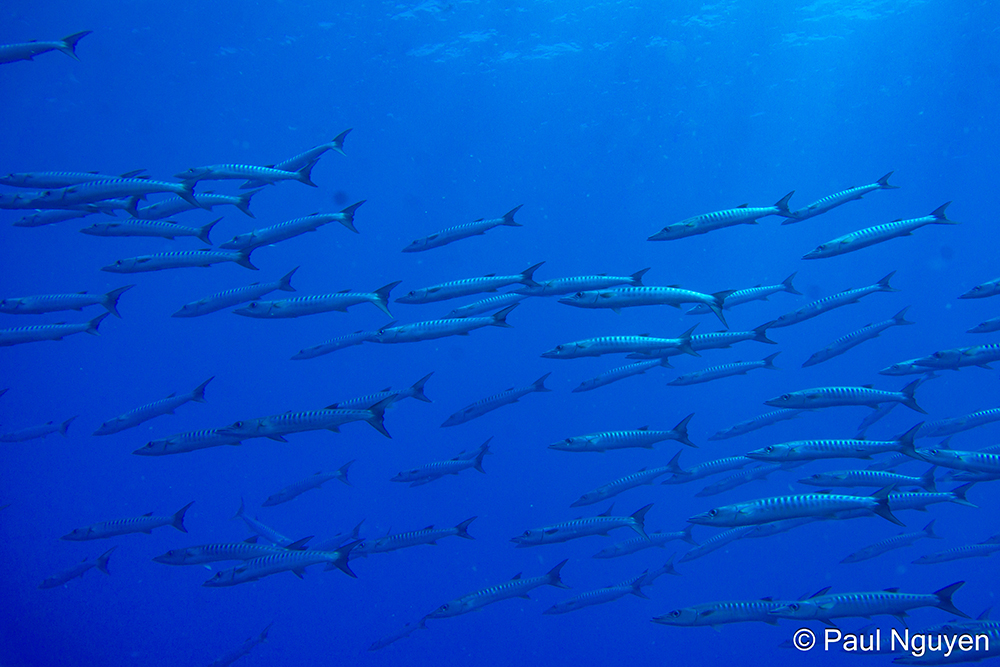 Photo by Paul: Blackfin barracudas saying hello to us
As we moved back to Lautoka, the lively group chatted, and Tom (the iron diver) finally got a chance to have a beer after a dive! This week has been so much fun for guests and crew, who threw a second impromptu Kava Party for our guests who were up until almost midnight. Thank you so much for an incredible journey, y'all are finer than a frog's hair!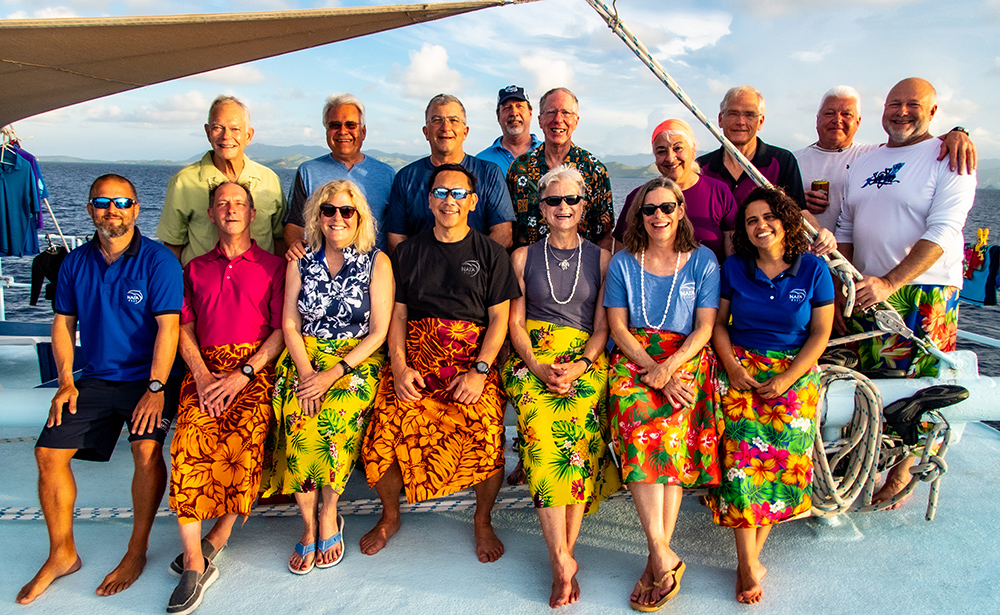 (Most of) our beloved group
Comments
"Lomaiviti is nationally significant for its important role in reseeding Fiji's reefs and providing fish refuges."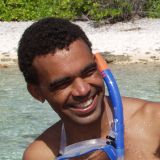 ~ Dr. David Obura, Cordio and WWF Marine Biologist