I need a cigarette after that!
Destination: Bligh Waters, Gau & Wakaya
Trip Date:
Apr 9th - Apr 16th, 2022 -
Comments
Author: Bel & Mike
We're still recovering from how absolutely stunning this week was. Perfect weather, great people and all the big wishes fulfilled. Jaw dropping manta encounters, curious sharks and their mating scars, pilot whales and spinner dolphins. The best sunrises and sunsets and full sunshine. It doesn't get much better than that… or maybe it does!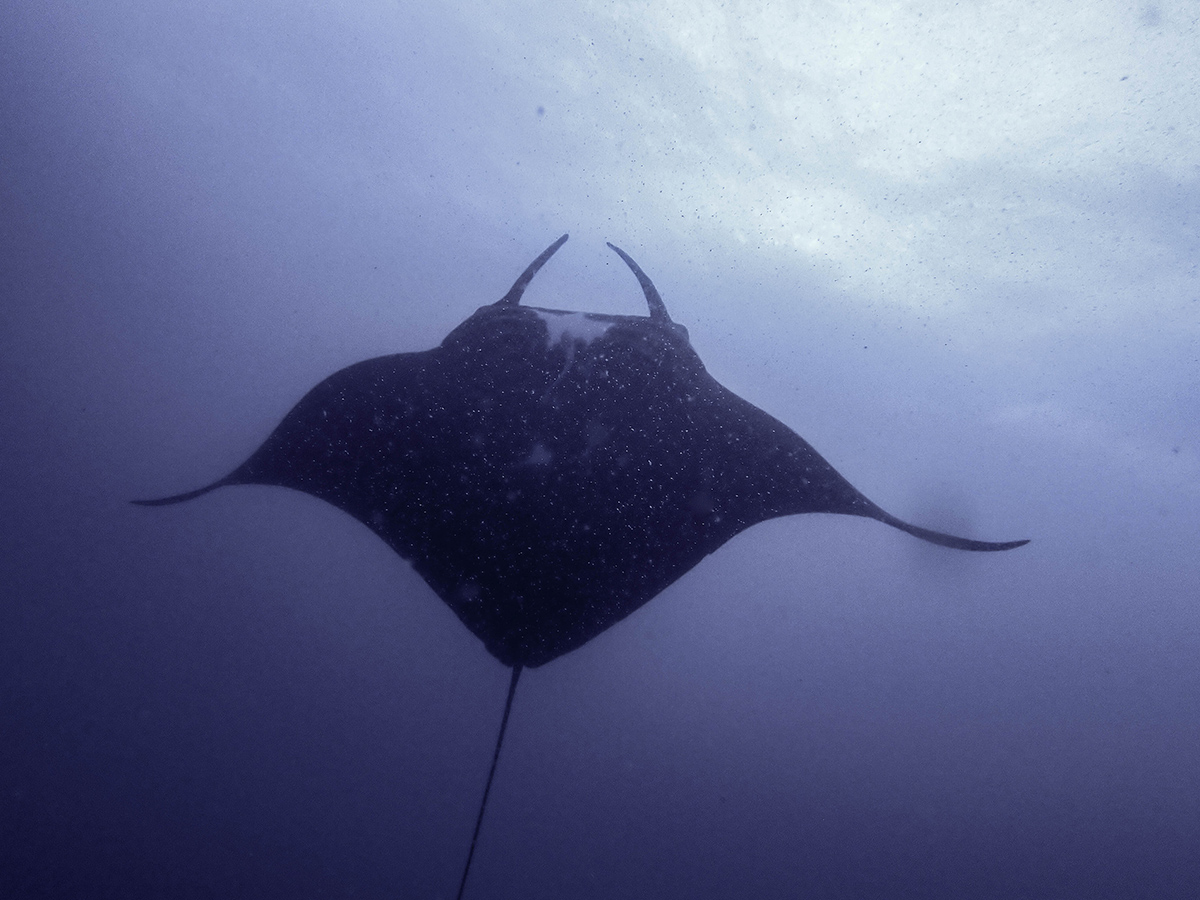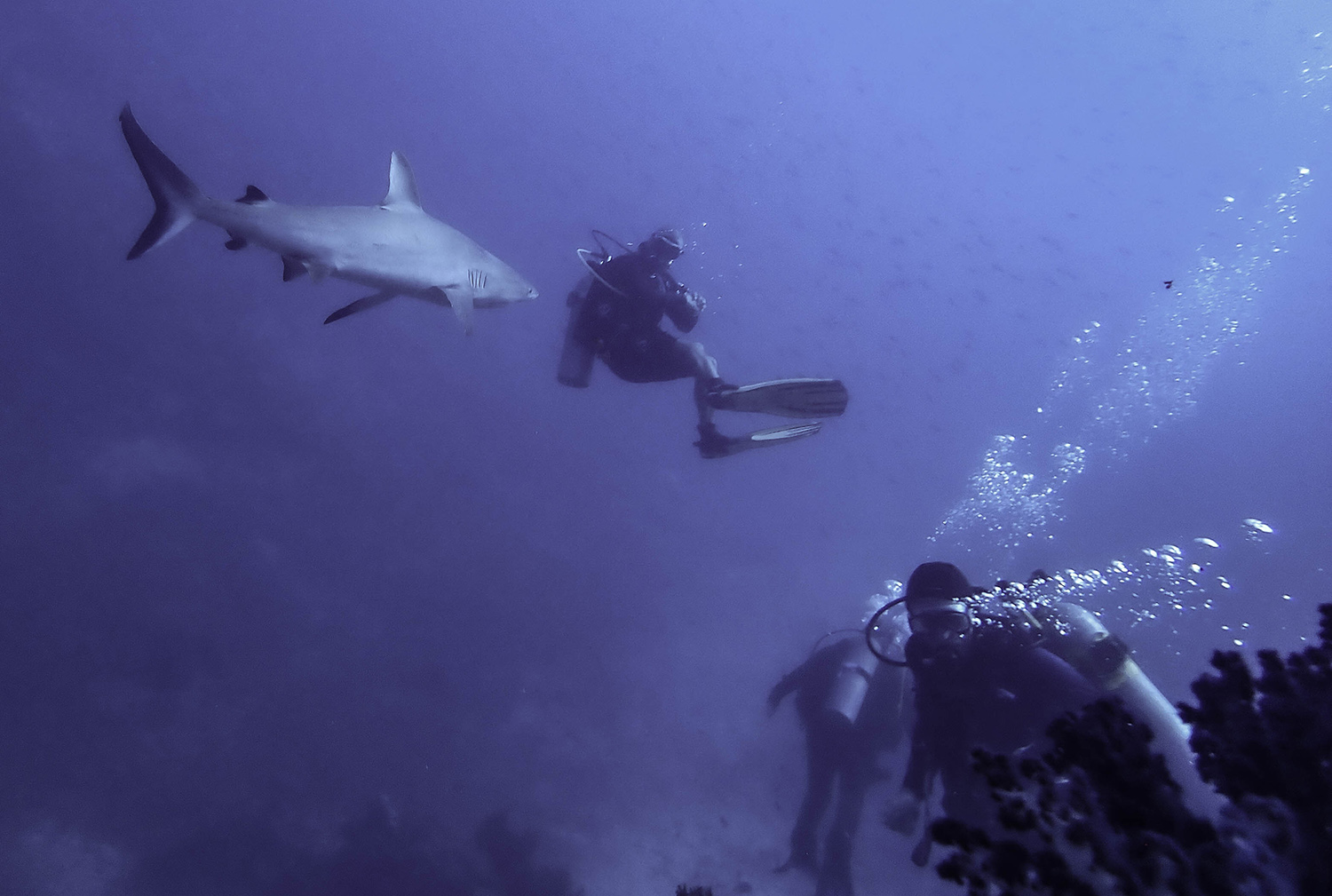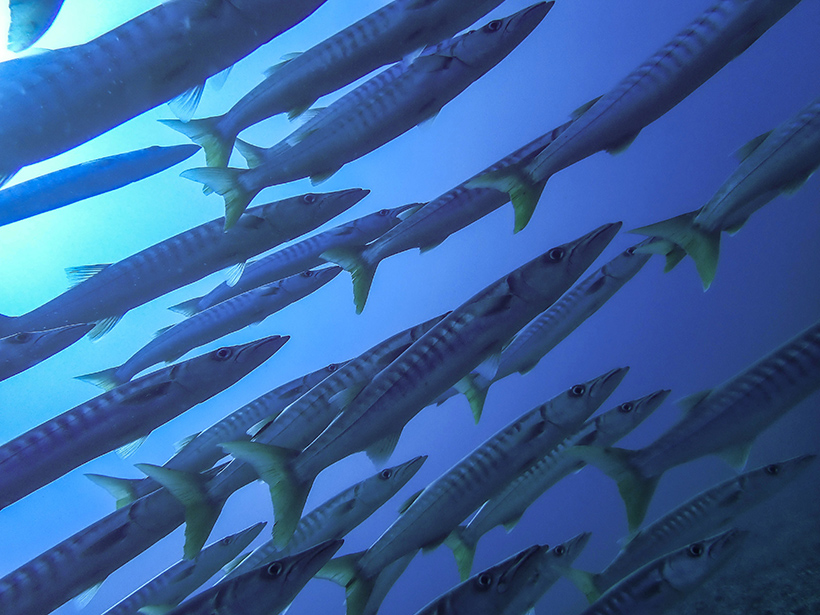 This week's journey started when we welcomed on board 14 guests from One World Dive & Travel in Denver. Michelle, the shop owner, and Steve, her husband, were the superstar trip leaders for this group. As usual our checkout dive proved important and afterwards Steve was inquiring about an evil looking fish he saw down there… It turned out to be a Slingjaw Wrasse. Never will we ever forget that extreme description to such a lovable, if really weird, fish.
After a smooth but long passage to Vuya, we spent our morning at UndeNAI'Able with nudibranchs, schooling fusiliers, an intermediate midnight snapper, and a couple of Raggy Scorpionfish. Then we  dived Cat's Meow & Humann Nature in the afternoon in the company of 10 species of nudis, a Hawksbill Turtle, a White Tip Reef Shark, a school of Rainbow Runners and the gorgeous ballet of the Anthias and Fusiliers. Oh, Fiji! These have been the most chilled and critter filled dives we ever did at these spots.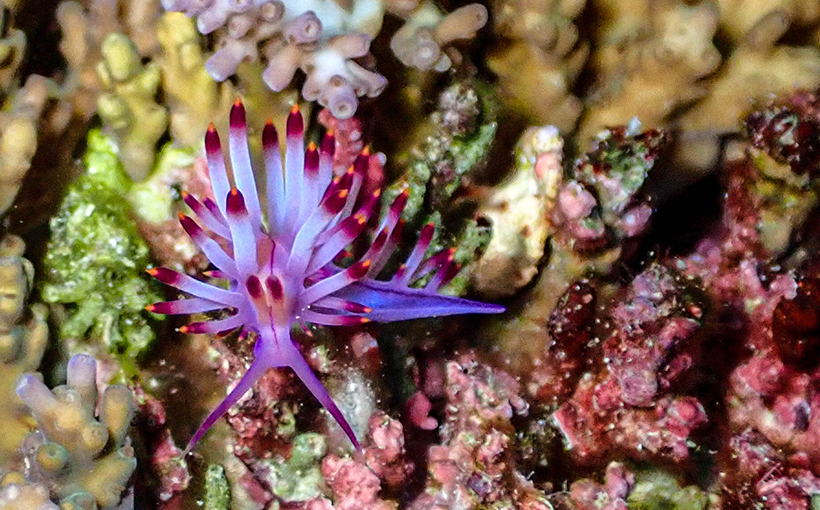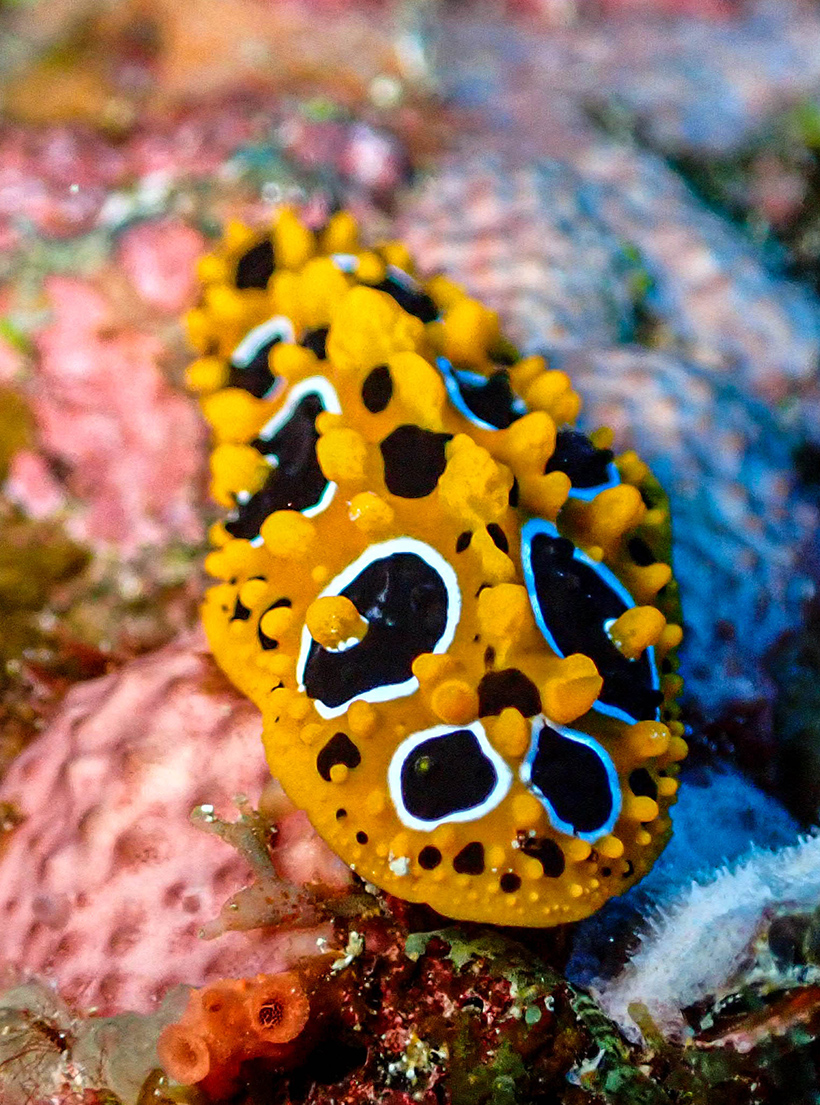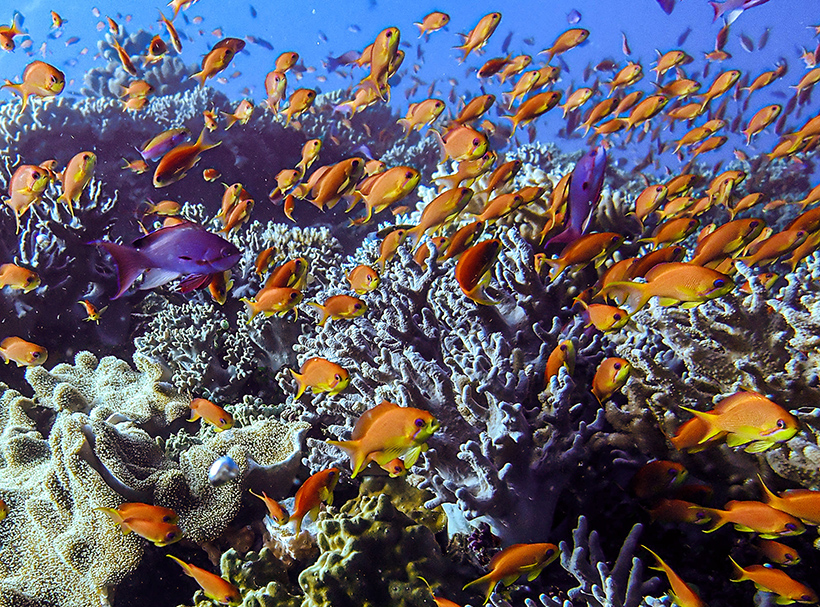 Upon our return to NAI'A, Charlotte regretted peeking under Chucky D's poncho towel, as it seems he likes to go commando. Nancy and Steve skipped sunset drinks in order to go night diving with Koroi and a big shark.
The next morning we moved to Vatu-i-ra and explored GoMo and Maytag with schooling barracudas, gorgeous hard and very active reef tops despite the mellow currents. We followed that with Mellow Yellow, Coral Corner and Whole Shebang. More nudis (and this time everyone saw the Blue Dragon), a HUGE grouper and 5 species of Fusiliers feeding on the shallows. Michelle returned to the boat, collapsed on her seat and proclaimed: I need a cigarette after that! We all laughed, but we also all agreed.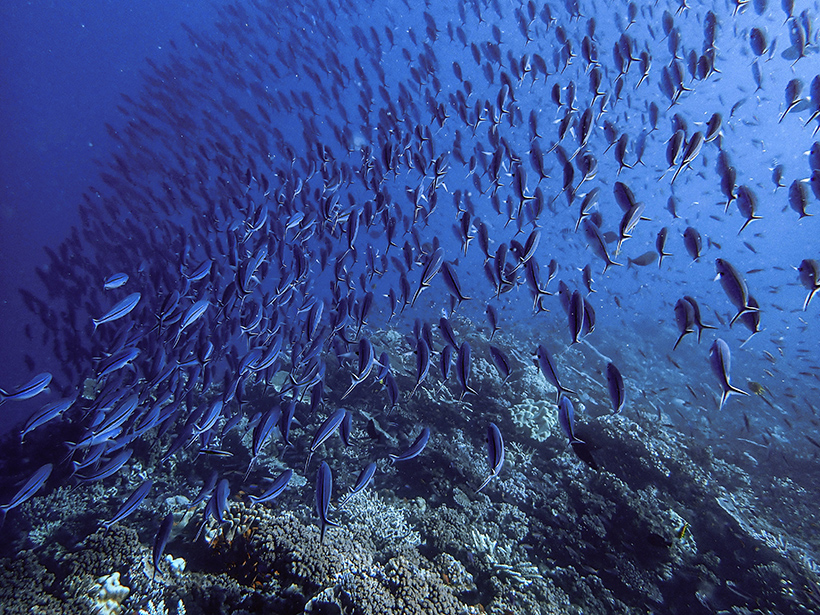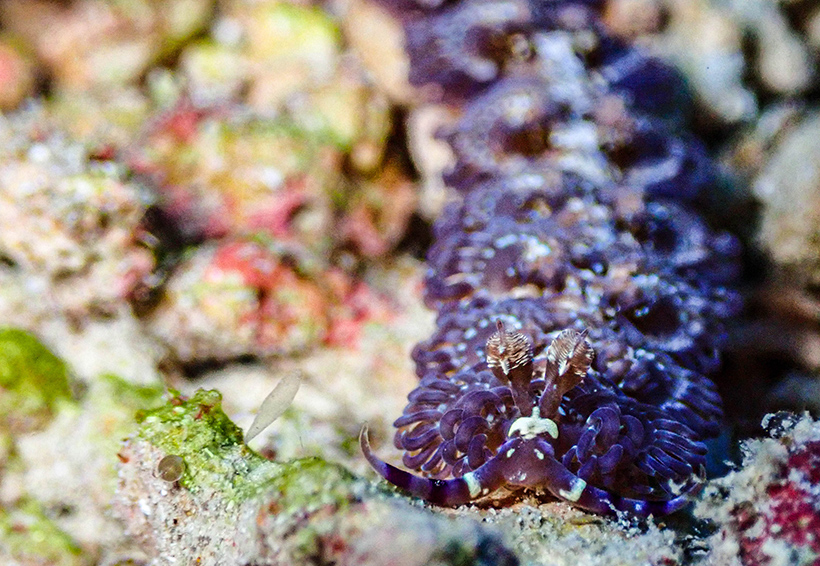 That afternoon a boobie (the bird kind) landed on our bow and hung around with our guests posing for pictures until it was time to go diving again. Charlie's Garden and Howard's Diner provided our guests with moray eels and Radall's Shrimpgobies.
Our Tuesday started with a magnificent sunrise as we were escorted by spinner dolphins and swarms of Sea Sapphires to Mount Mutiny and E6 area. Schooling barracudas and black snappers, baby sharks and turtles. Our divers were in awe of it all, and then the grand finale with the stunning shallow reef… Then we dived at E6, and surfaced to a pod of Pilot Whales right next to where we were… so we got close, and got in the water with them… Back at NAI'A, they were wondering if they should tell us about the Spinner Dolphin pod they spotted, but figured we were in better company with the Pilot Whales! On our last dive, LeAnne and Nancy put on a show for the group, and Steve thought he saw green-spotted needlefish, only to find out it was Mike's laser pointer.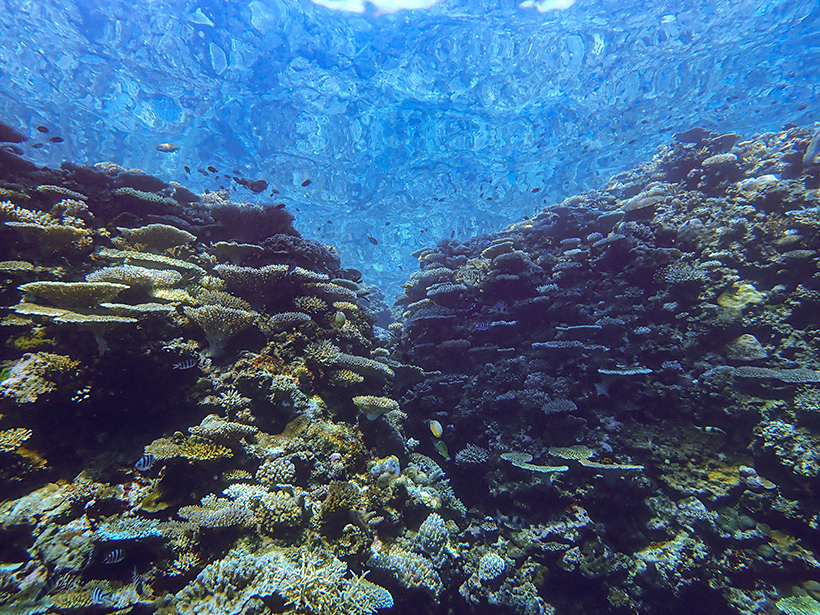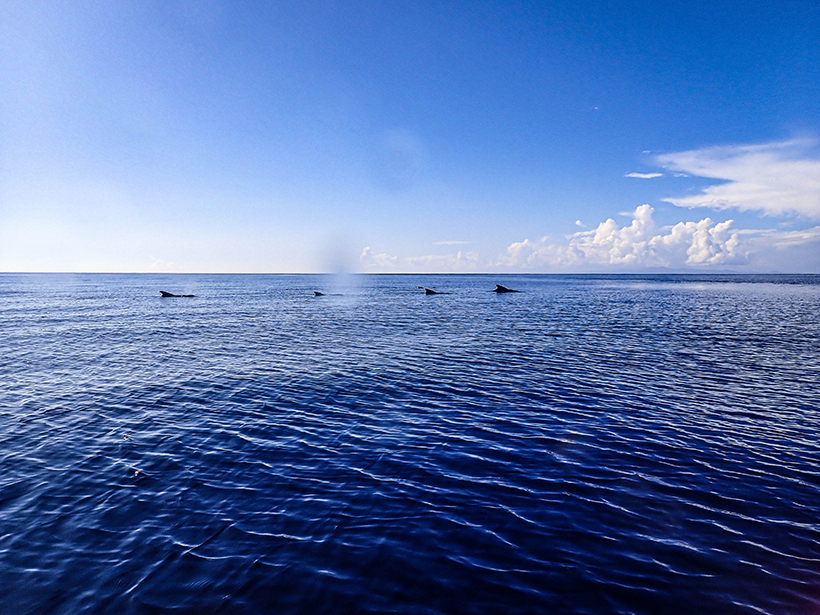 After a gentle passage overnight, we woke up at Gau and started with a sharktastic dive at Nigali Passage. Big Barracudas, huge schools of jacks and snappers and some very friendly sharks made the morning! Kris reminded us it wasn't all about the big boys, and the Cabbage Patch finishing was incredible. Hungry for more, we got back in the water at Jungle Jig and Bev spotted a Banded Sea Krait! Later we did our Village Visit and got to see improvements they've done to the Kindergarten since our last time here. They presented their mekes and all guests joined in at one point or another. Back on NAI'A we had another spectacular sunset.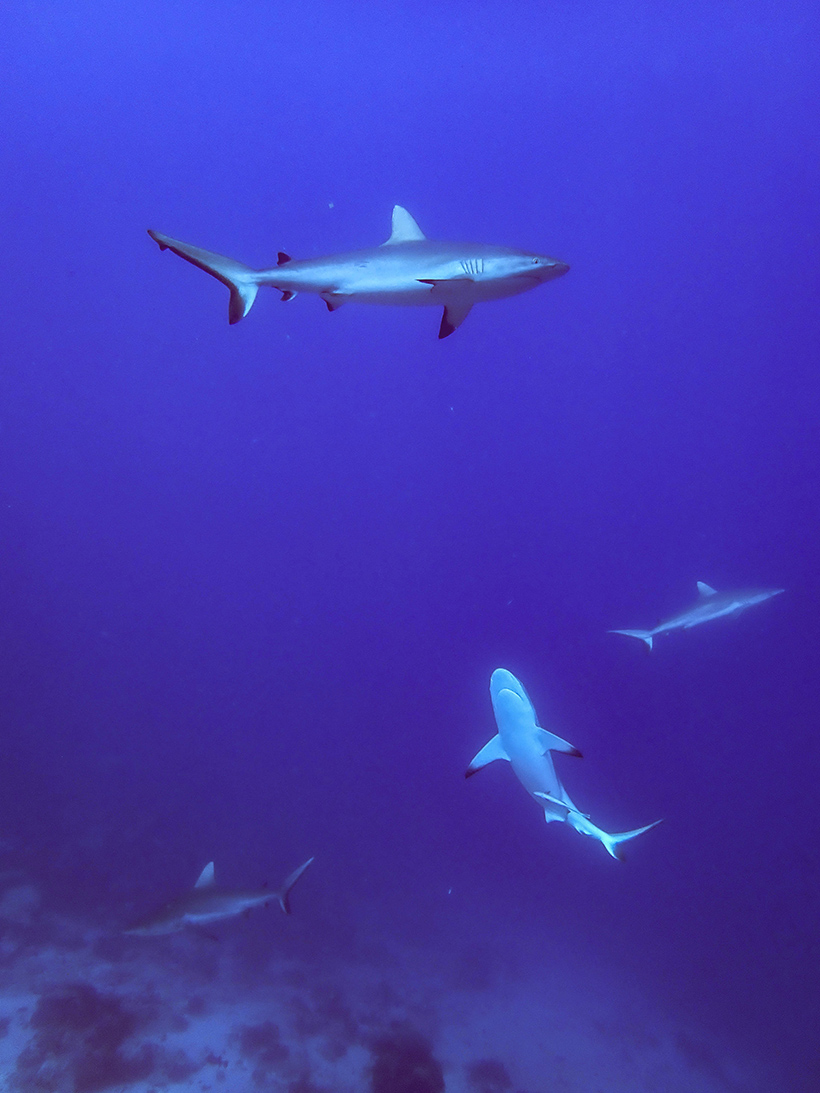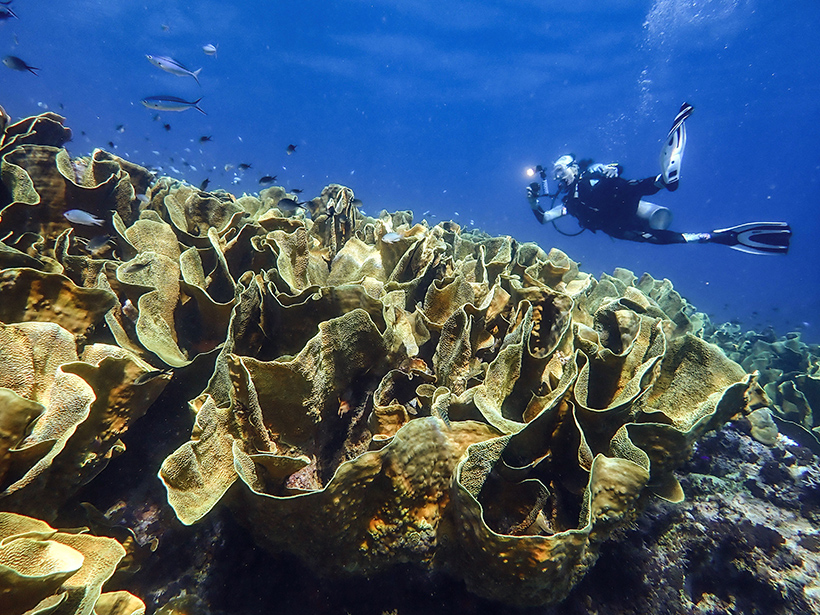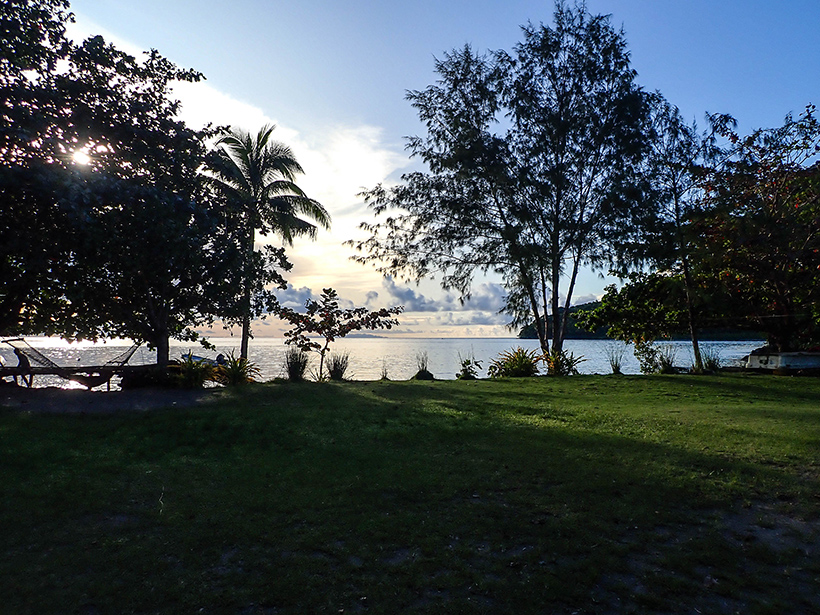 We cruised for a few hours overnight and woke up at Wakaya. To say we had magnificent dives here would be an understatement. Our day was filled with magical, spiritual manta encounters lasting several minutes during feeding or cleaning. We followed with a massive eagle ray sighting by Melissa, a huge nurseshark snoozing and Koroi helping Chakib, Nancy, Leanne and Steve have a closer look inside a sea cucumber's butt. Glorious!
The next day we had to revisit Mellow Yellow at everyone's request, and Michelle asked that our skiff drivers have the cigarette ready for her for when she surfaced! The dive started with a chilled turtle, and finished with an overwhelmed Michelle doing her Kermit the Frog bit. Mellow Yellow never disappoints!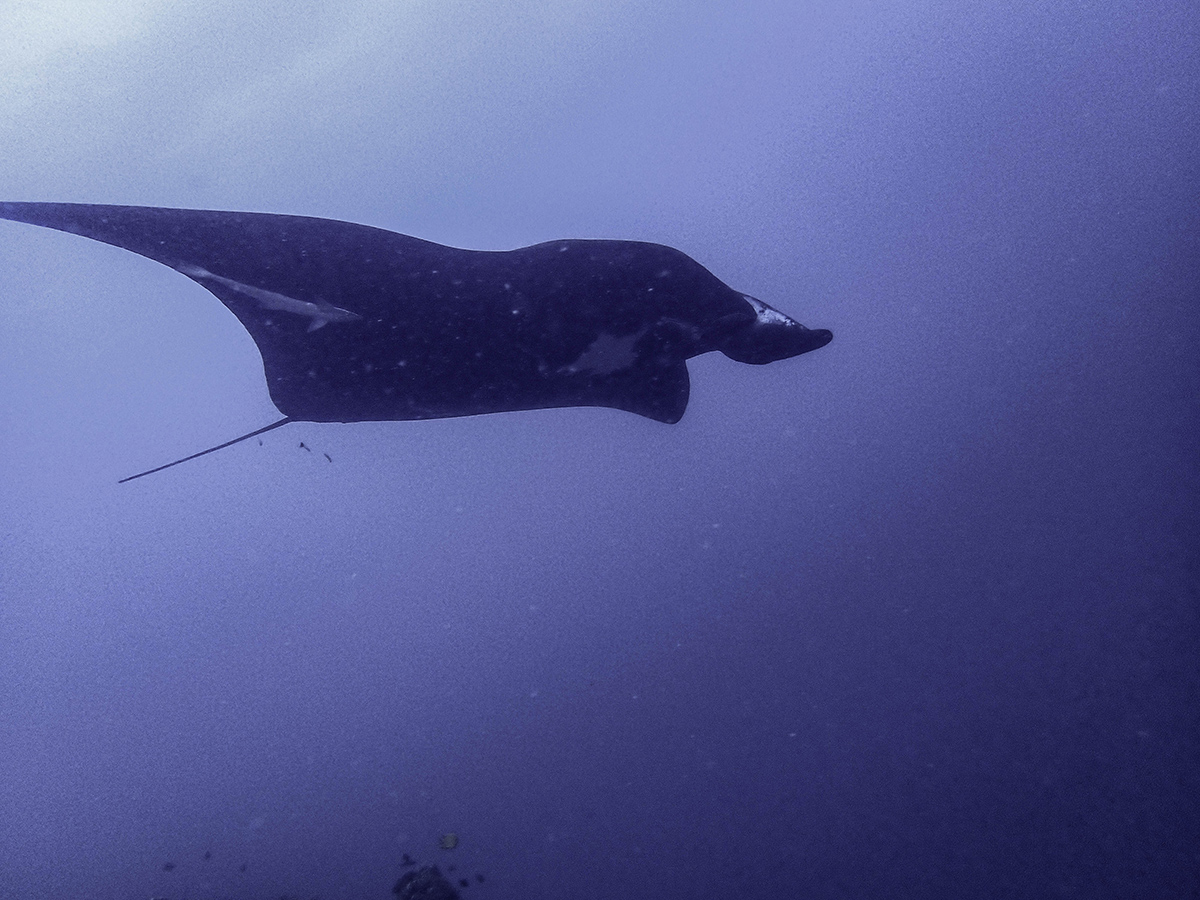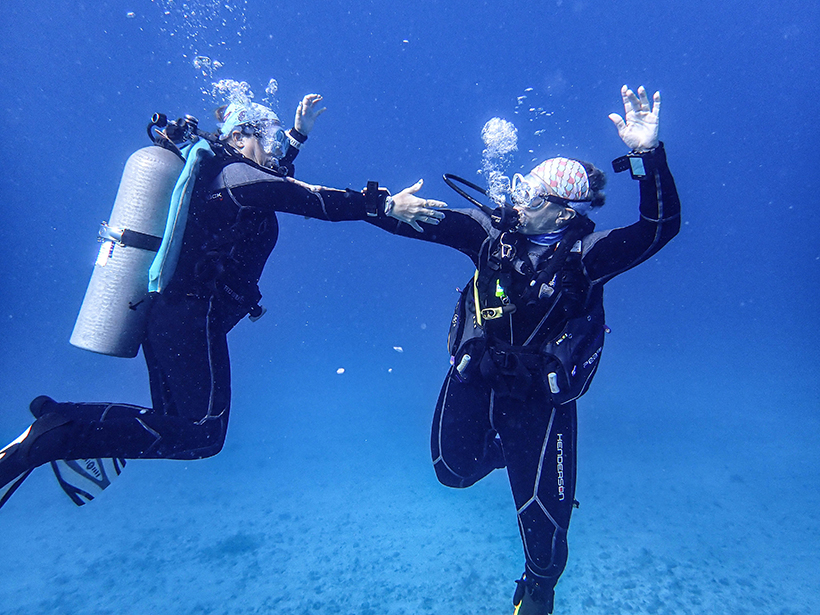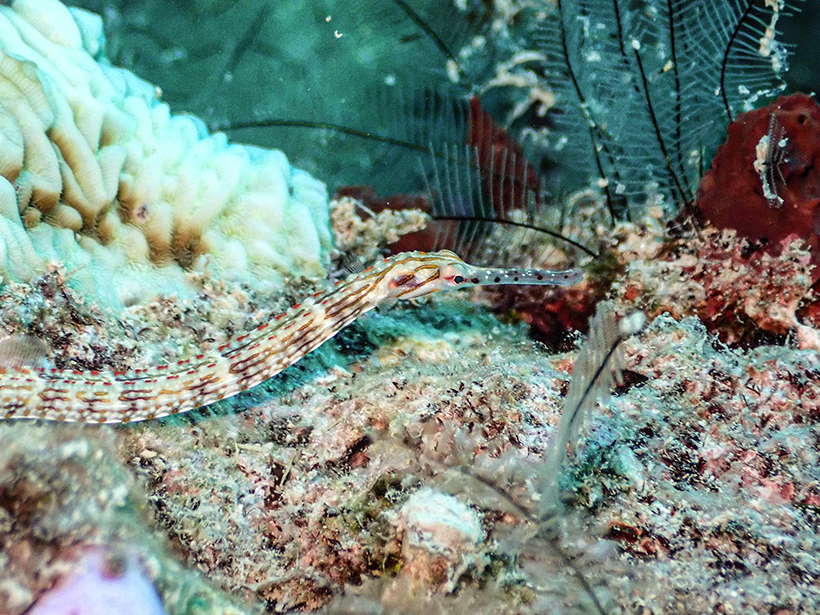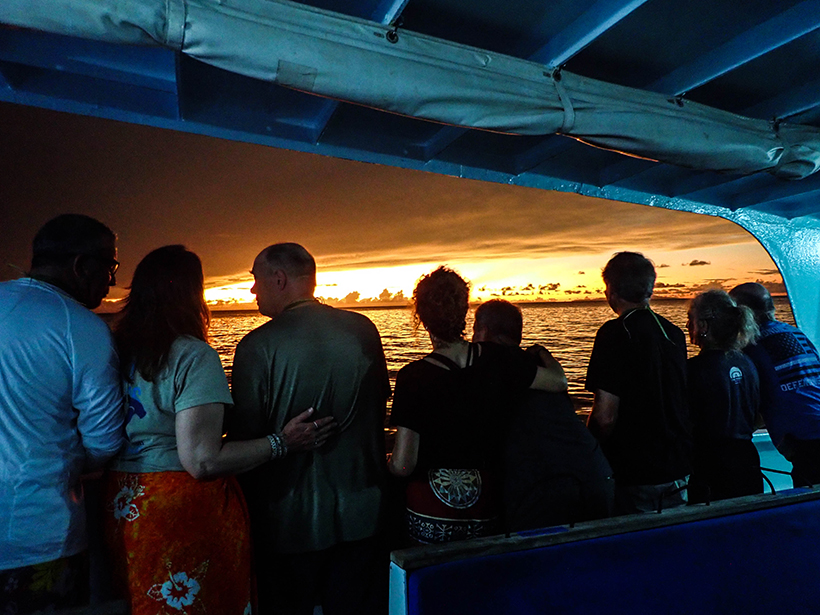 Our journey back had our guests enjoying their last sunset on the dive deck, sharing stories of past dive trips together and talking about future ones. The dive community really is wonderful! The crew serenaded our guests as we said our goodbyes to our new friends. It's been a tremendous week and we cannot wait to do it again!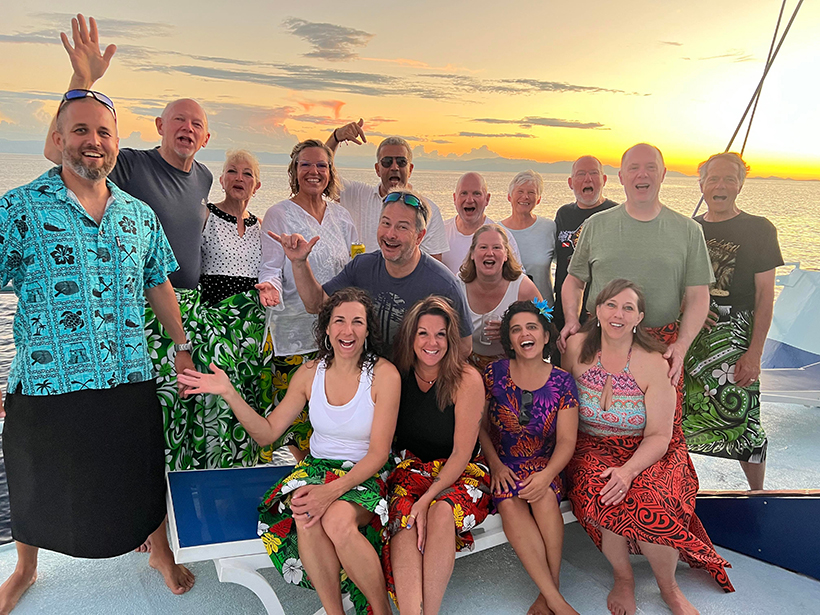 Comments
"This trip was better than I expected. And I expected it to be pretty frickin' great. Thanks to all the crew who made our first liveaboard so memorable."