It Gets Better!
Destination: Bligh Water, Namena, Wakaya, Makogai
Trip Date:
Aug 5th - Aug 12th, 2023 -
Comments
Author: Bel&Mike
Congratulations: Simone, on her 300th dive!
Water Temperature: 25C/77F, more or less stable, possibly still dropping through August.
Just when we thought things could not get any better, they did. The weather was fabulous, the guests fantastic, and the diving incredible. Aside from all our usual suspects, this trip we had an unbelievable encounter with 25-30 hammerheads and logged unbelievable encounters with manta rays. We all just kept looking at each other underwater and signalling "mind blown".
Going very against our usual nationalities on board, we only had two americans this trip. We also had 8 Chinese (who live in New Zealand, Hong Kong and Canada), a Belgian, a French, a Spanish, an Italian and two Swiss. This was also one of our youngest groups, although on a liveaboard everyone is 80 when it comes to bed time.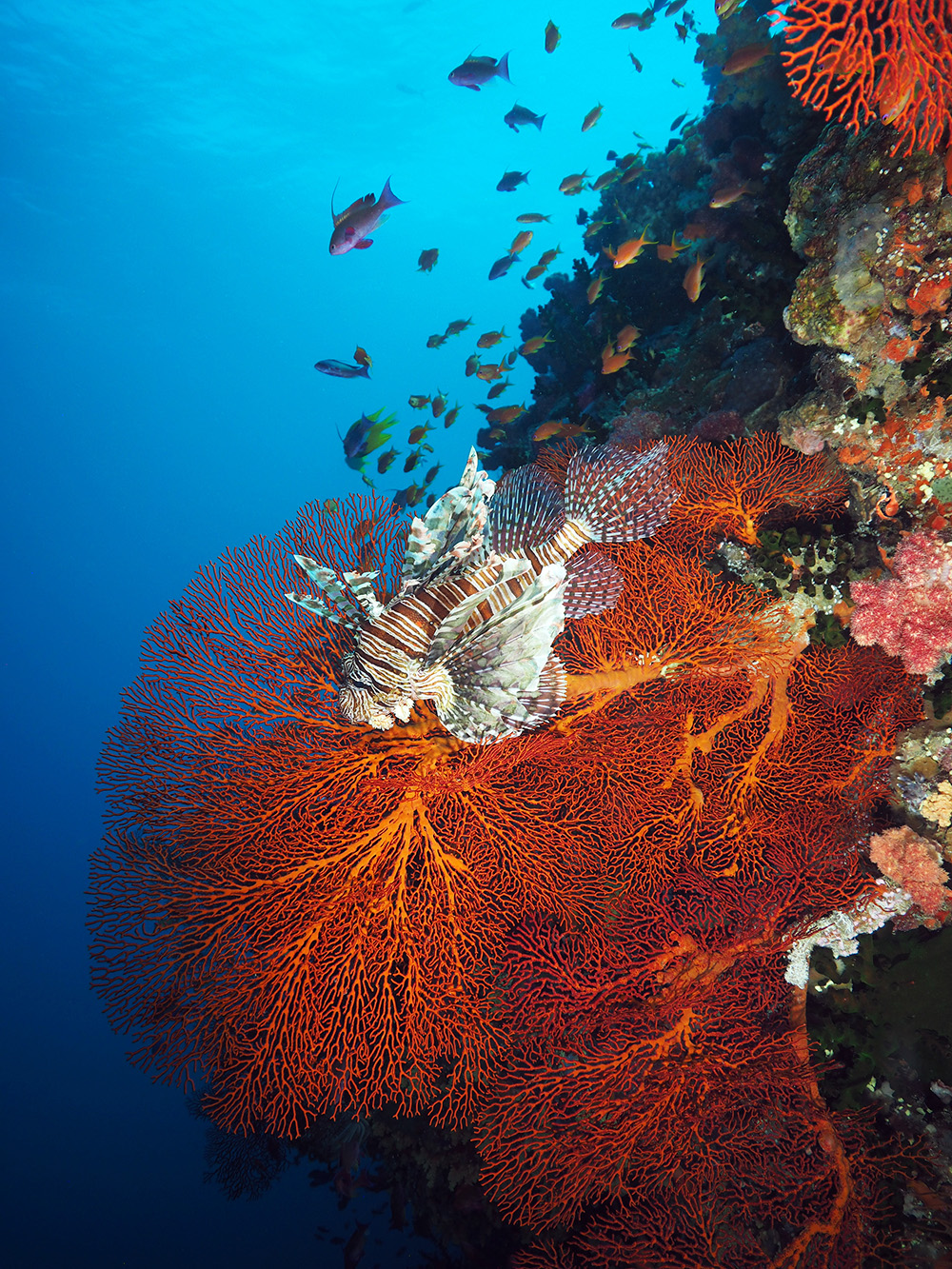 Photo by Melissa: Lionfish and fan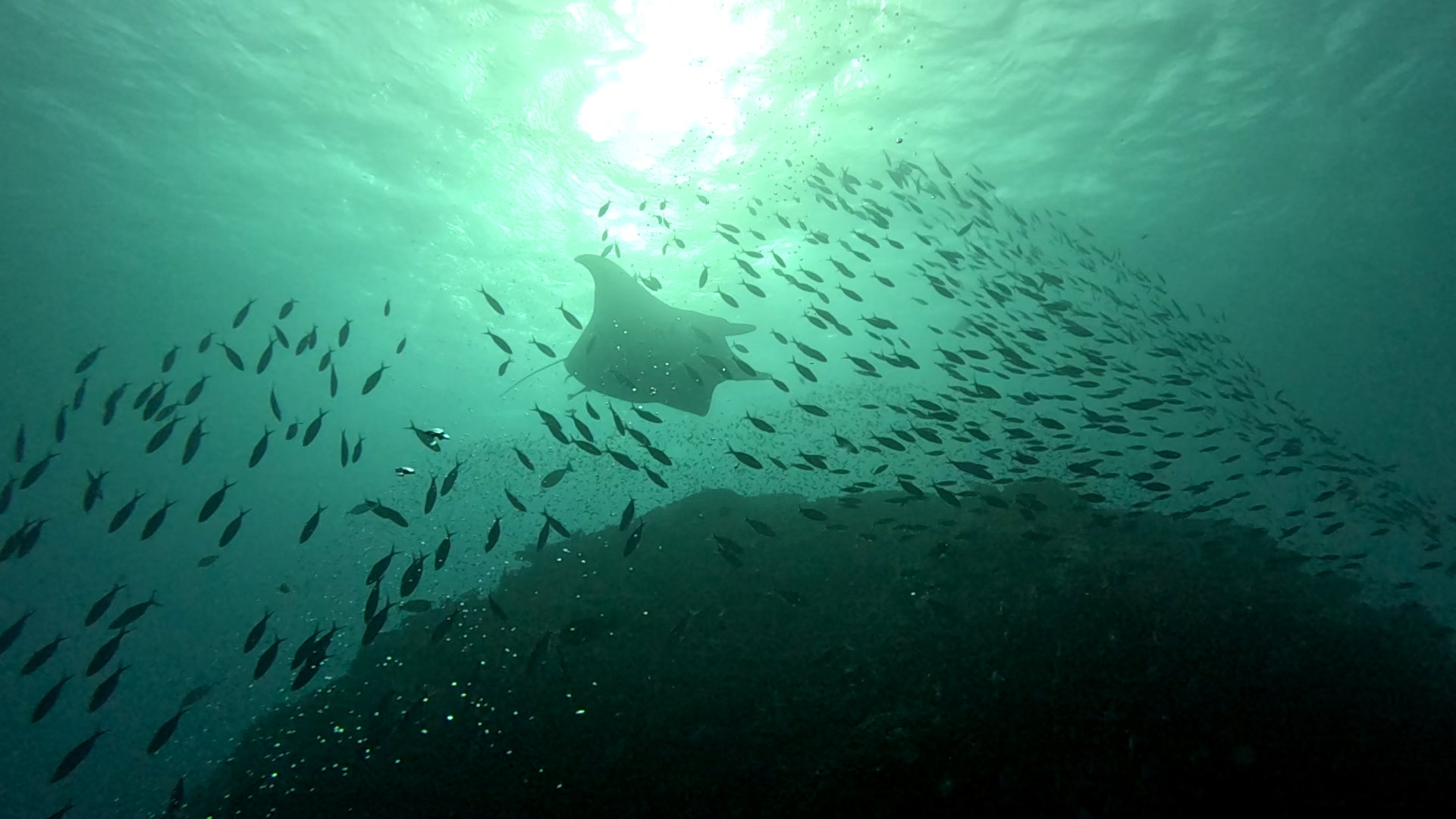 Photo by Bel: Manta day at Wakaya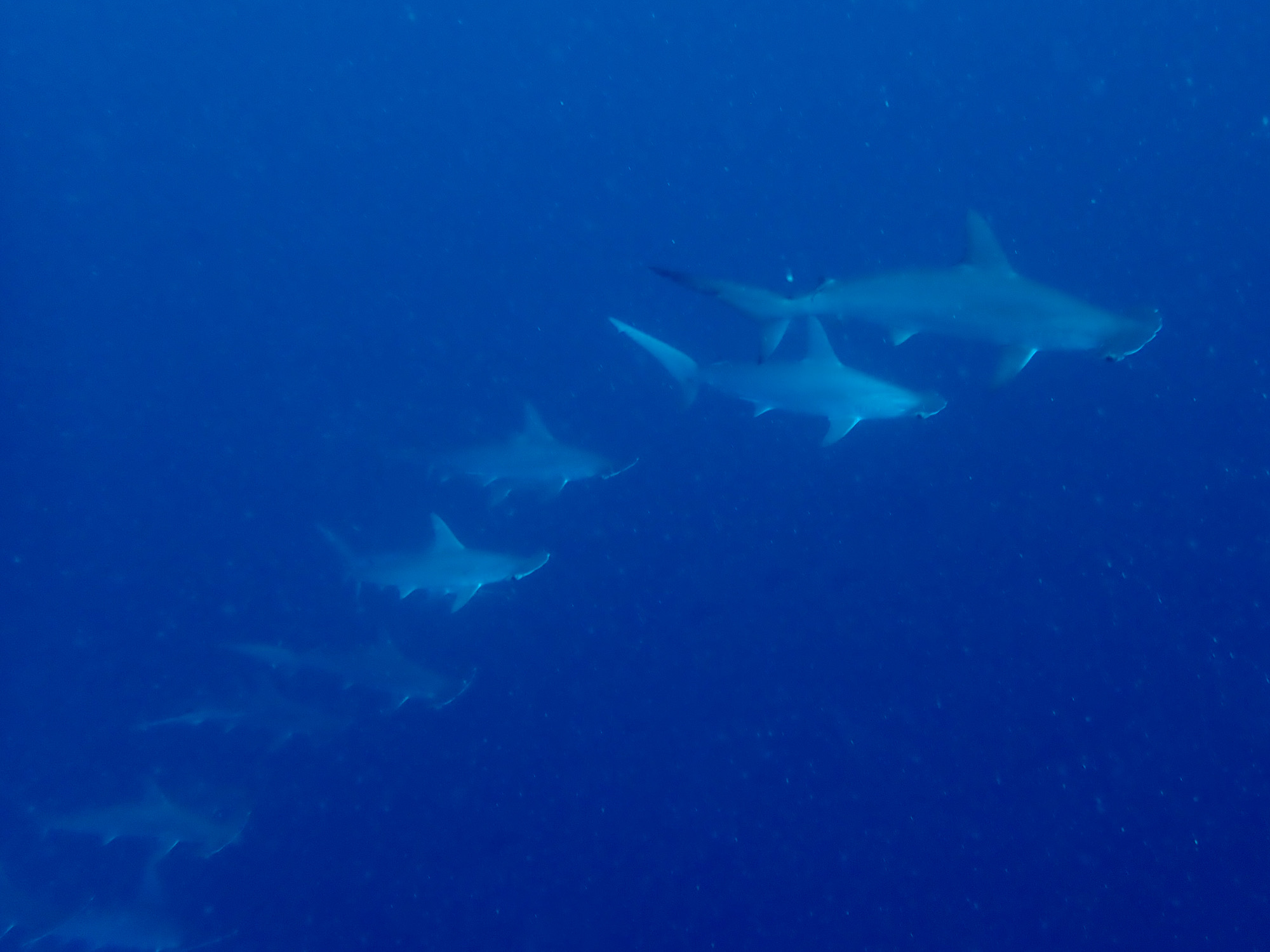 Photo by Bruno/Simone: Someone had hammerhead perfume on!
We had a long first passage to Vuya, always a great first impression of Fiji for our guests. We saw our usual suspects (fluorescent red anemone at Cat's Meow, hawksbills at Humann Nature, nudibranchs everywhere), plus some sponge crabs, big tunas, a school of rainbow runners and some peacock shrimp. But they had little impact, as the health of the reefs and the astounding amount of fish were too distracting for our guests to focus on anything else.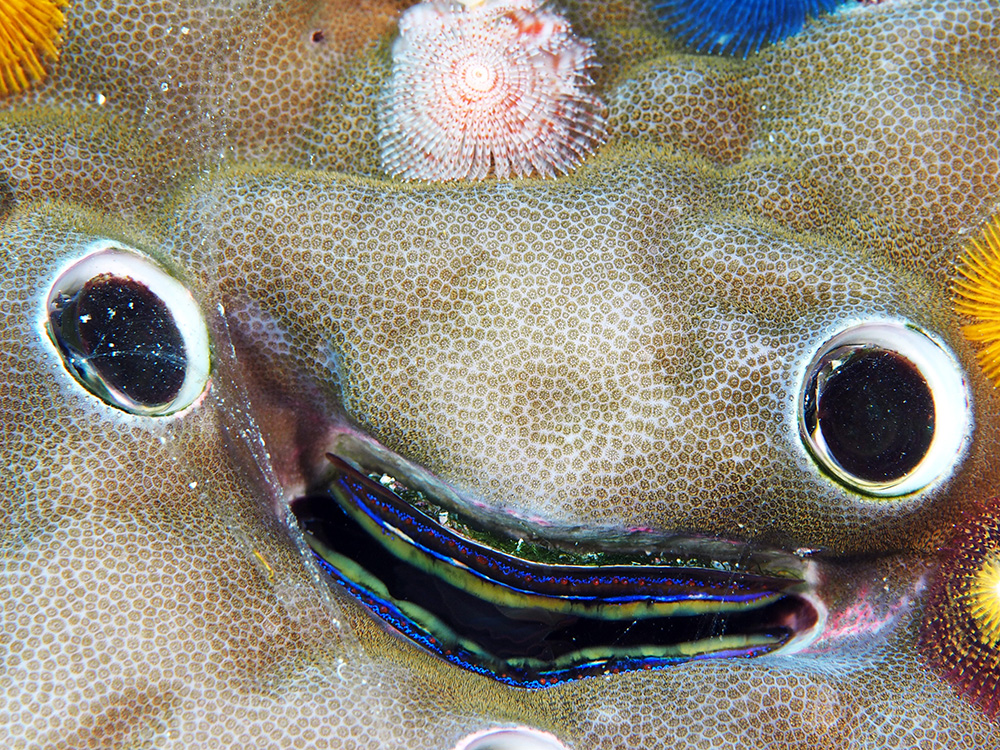 Photo by Melissa: Happy coral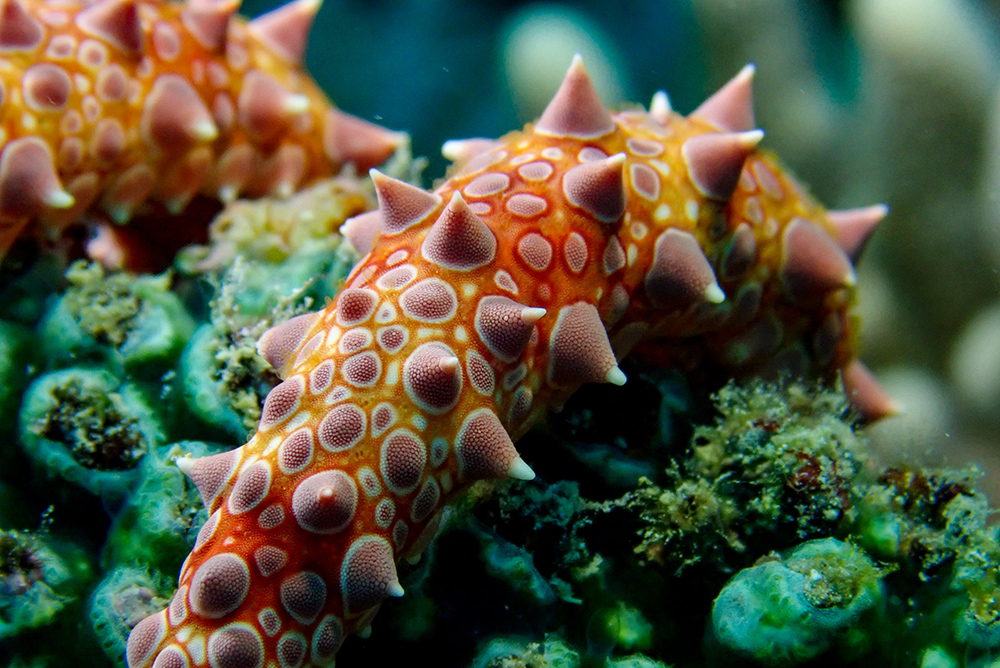 Photo by Bruno/Simone: Detail on sea star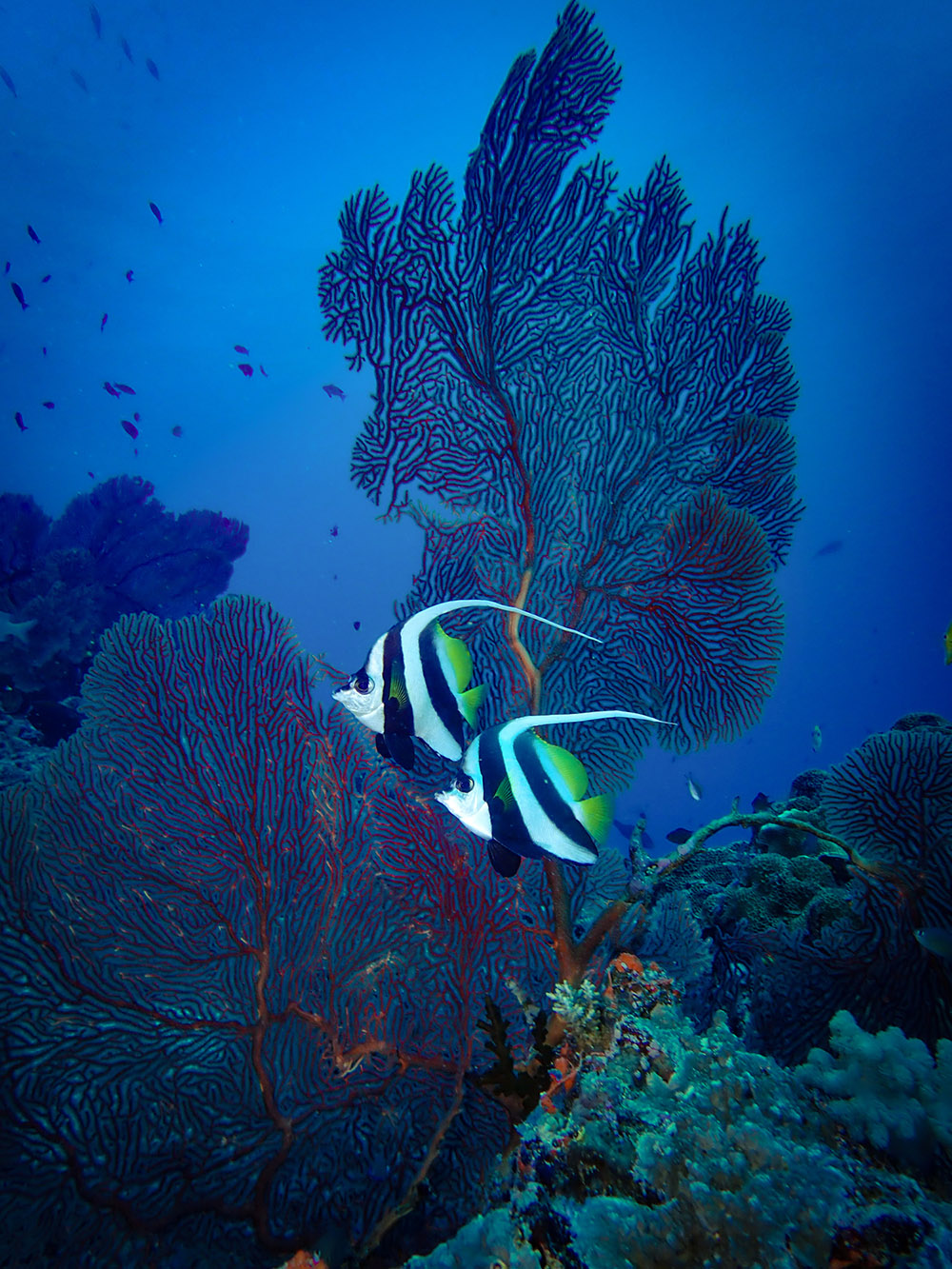 Photo by Bruno/Simone: Bannerfish pair
We moved overnight to Namena Marine Reserve and spent two blissful days among schooling trevallies, tunas, grey reef and white tip sharks, golden mantis shrimps, ribbon eels, decorated dartfish, orangutan crabs, schooling barracudas, snappers, emperors, Spanish mackerels, a sea krait and absurd quantities of small fish… everywhere. As if all this wasn't enough, Lucky Lefty had a very special sighting of an oceanic manta ray at Schoolhouse. It's the first confirmed sighting (with footage) of an oceanic manta in Namena!!!
We had our Kava Party on our first night there, and it left us wondering what they do to animals in China and Europe, as the animal sounds were just far too bizarre. On our second night, we had a special night dive with a pleurobranch, skeleton shrimp EVERYWHERE, a parasite-covered slug, and anemone hermit crab and two decorator crabs covered with tunicates.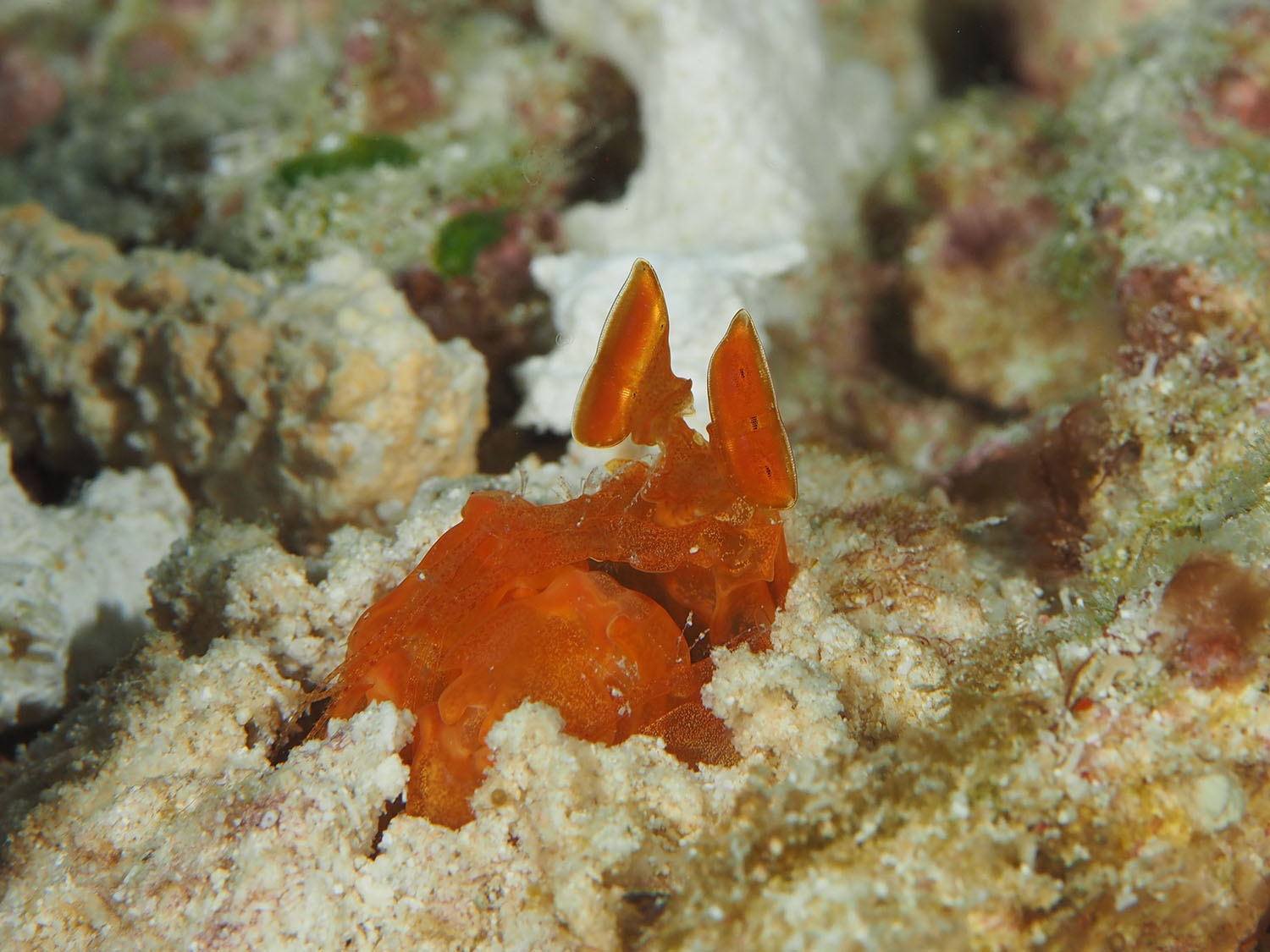 Photo by Luke: Mantis shimp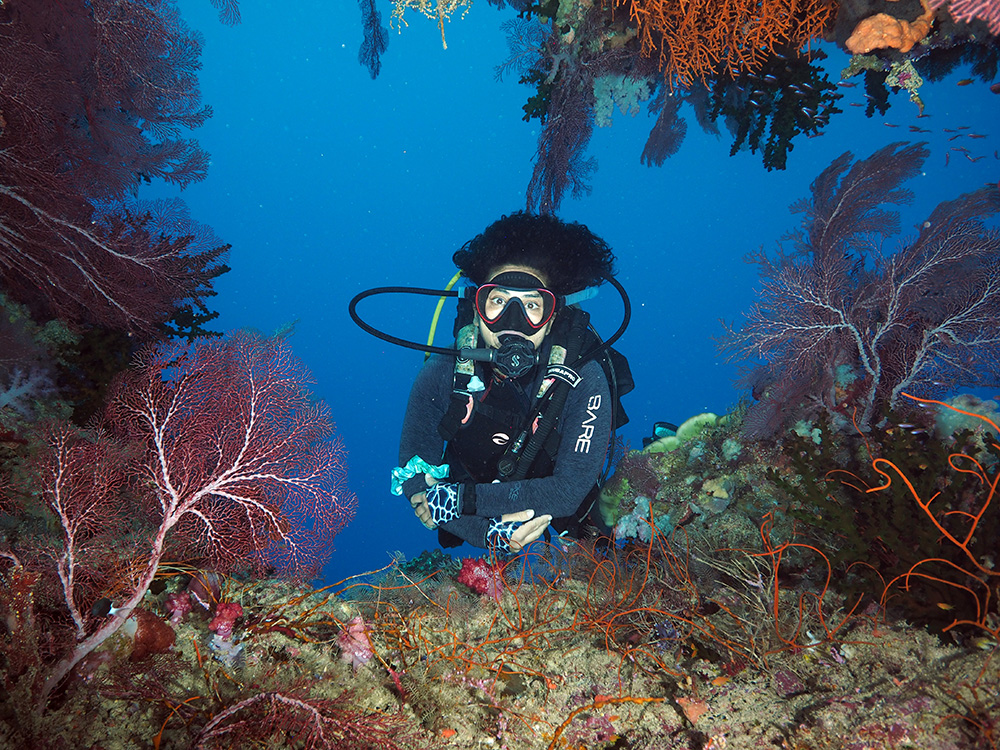 Photo by Melissa: Bel at Kansas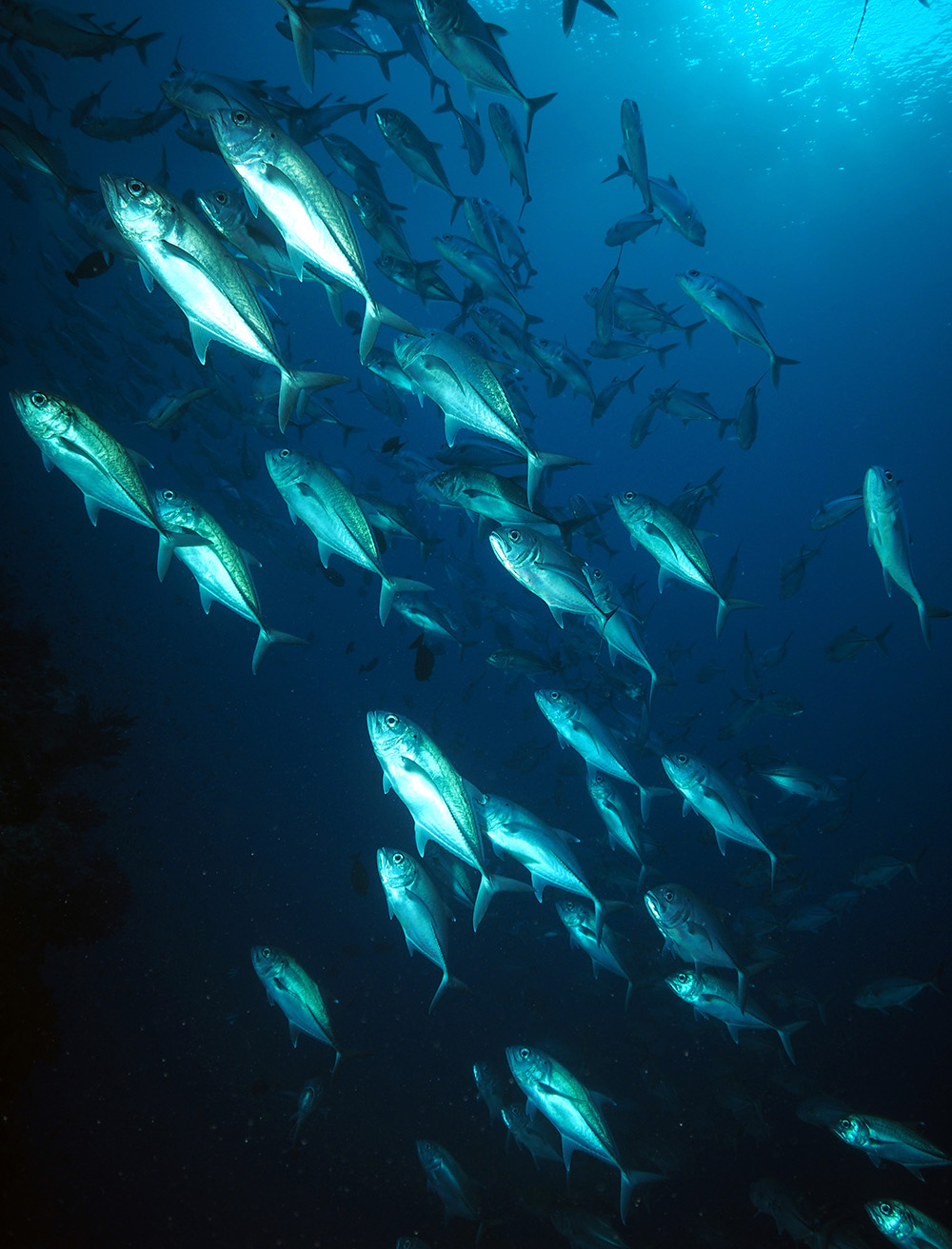 Photo by Melissa: Some of the endless trevallies at Schoolhouse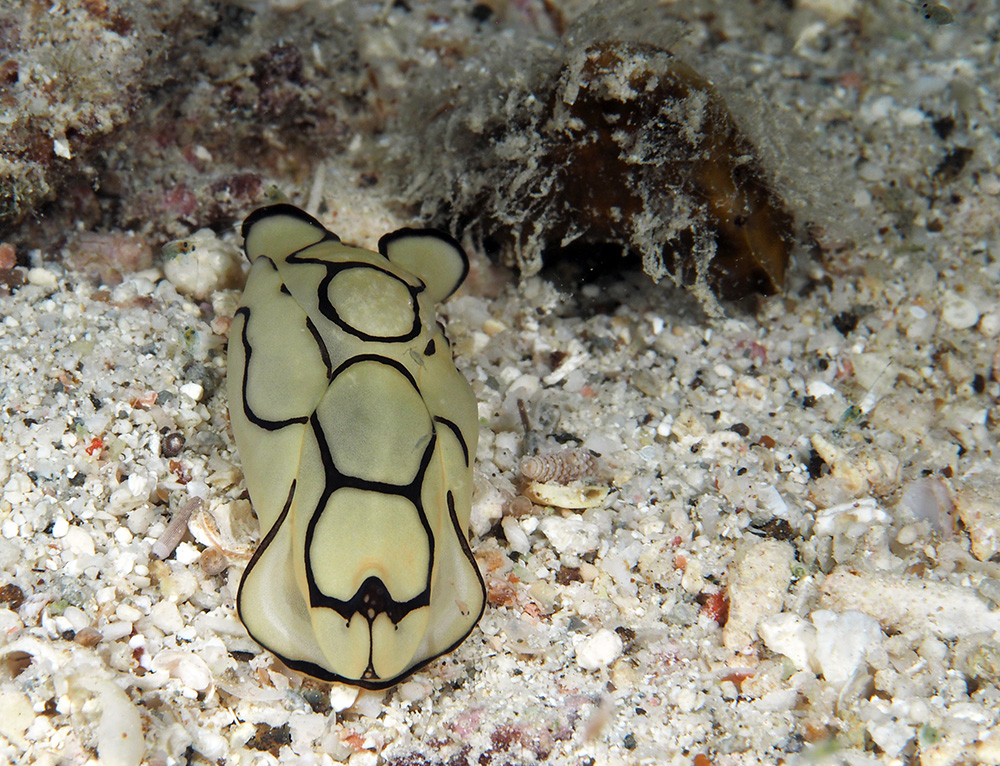 Photo by Melissa: Headshield slug with shrimp and parasites
After that we were really praying for mantas at Wakaya, as Namena is always a tough act to follow. On the first dive we saw hammerheads (12 for one skiff and 5 for the other), four mantas (two of them heavily pregnant, Shirley and Dorothy) and schooling barracudas. Bel declared "there's no way we can top that on the second dive", only to eat her words as we saw 25-30 hammerheads plus multiple sightings of 8 mantas. OK, so now we (finally) learned that in Fiji, it can always get better! We followed with a gentle dive at Makogai followed by our village visit, where Juan represented us as Chief and a few other tourists from sailboats joined the presentation put together for our group. As per usual, our most travelled guests left in awe of the genuine experience, so different from village visits around the world. With our hearts full and our heads full of kava, we headed back to NAI'A and moved overnight to Vatu-i-ra.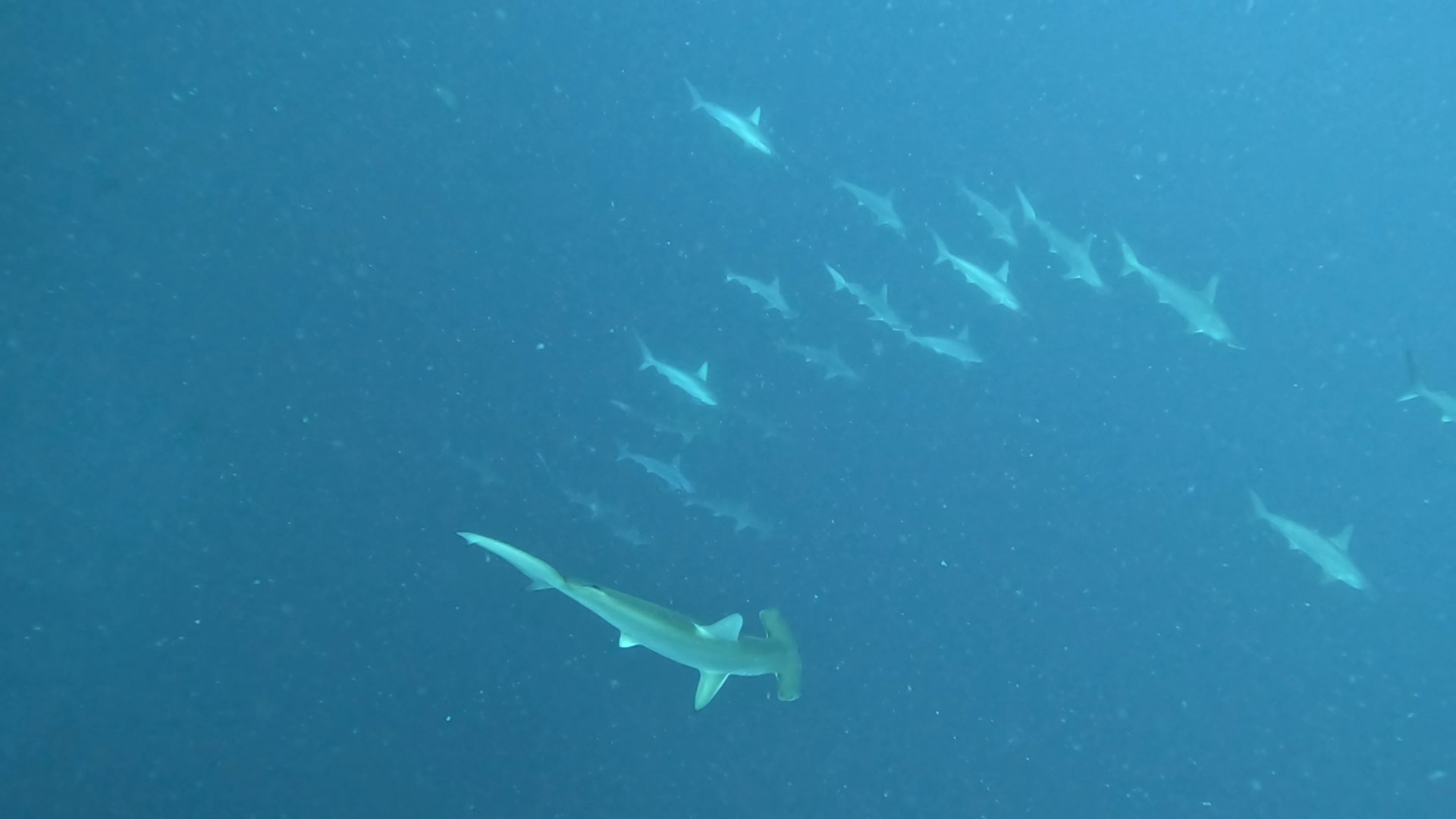 Photo by Bel: Hammer time!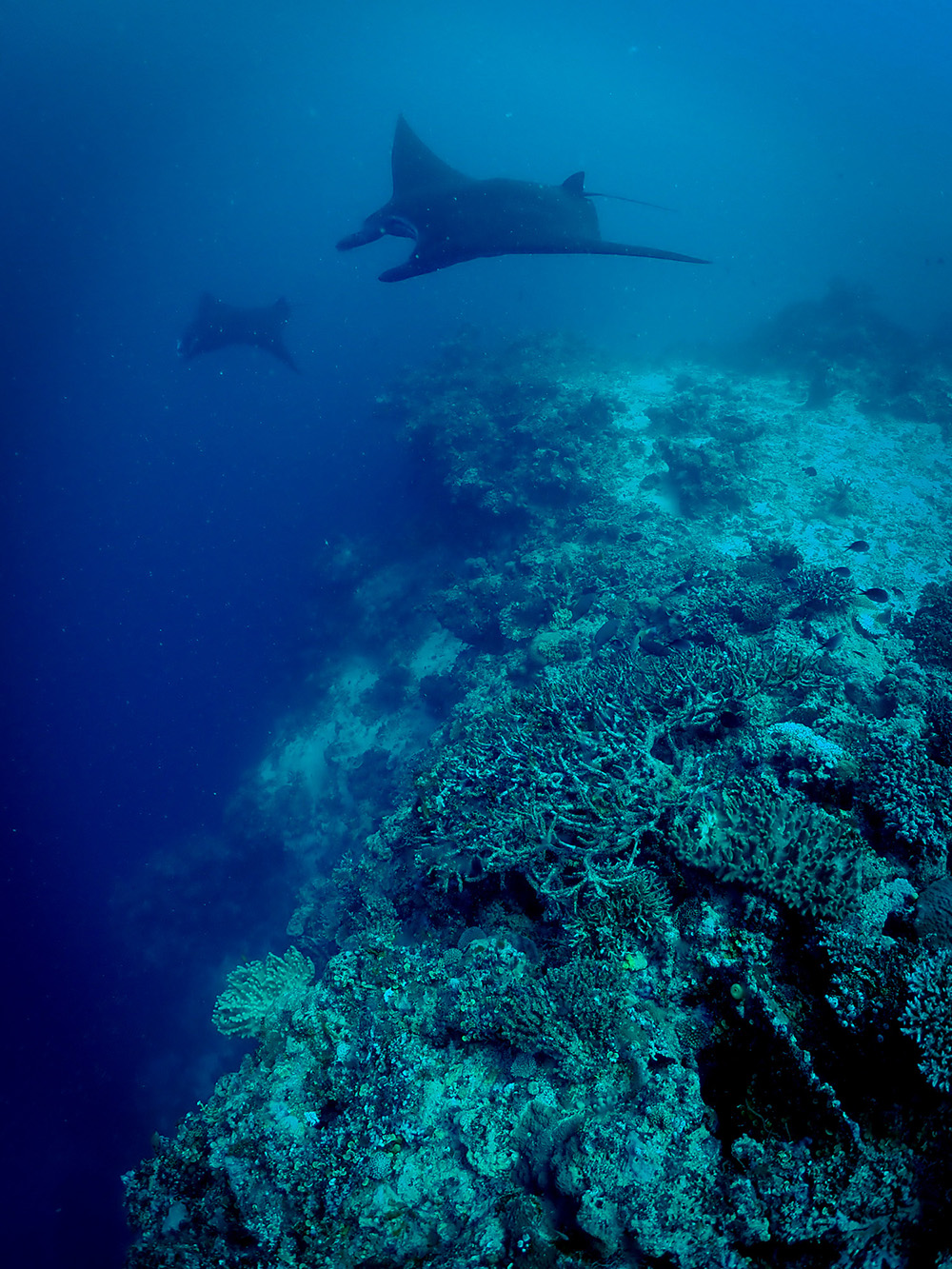 Photo by Bruno/Simone: Manta time!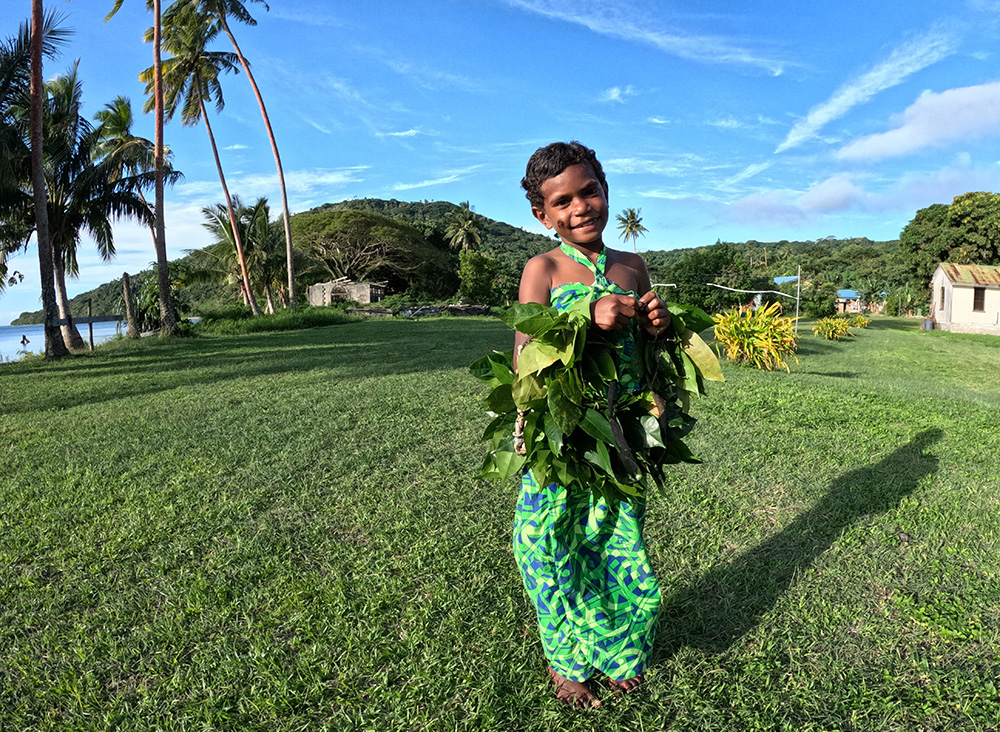 Photo by Bel: Makogai village kid/performer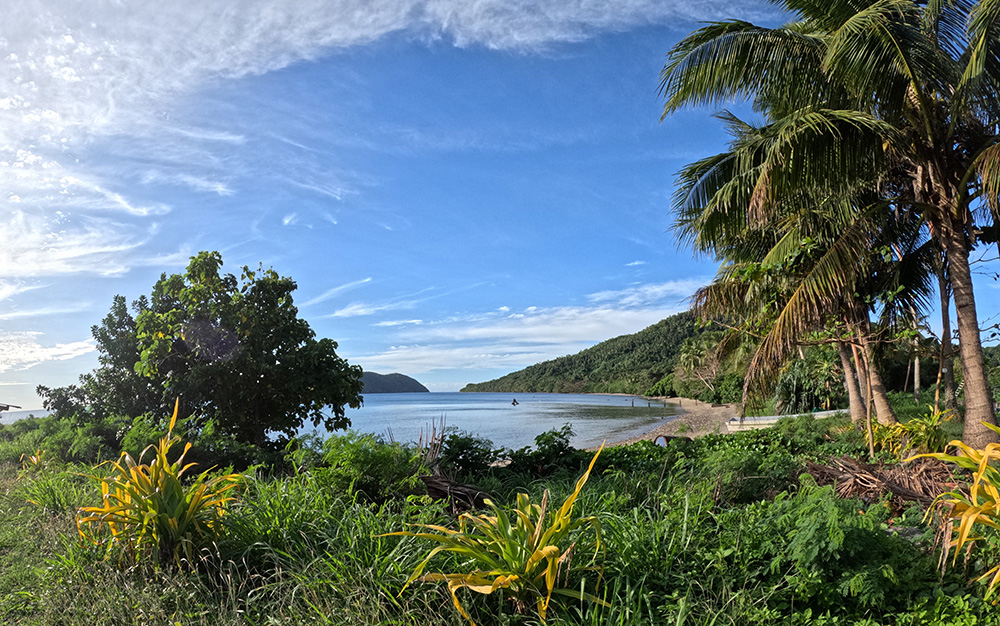 Photo by Bel: Makogai views
Our day at the marine reserve was absolutely incredible. The abundance of these protected areas never cease to amaze us. The reefs were so insanely healthy, but it was hard to see it due to the crazy amount of fish surrounding us. Big and small, it seems we were always surrounded. The current  was mild all day, picking up only at the end to give Juan a flag moment and cause a lot of laughter to the rest of us. The night dive was crazy with all sorts of shrimps and decorator crabs.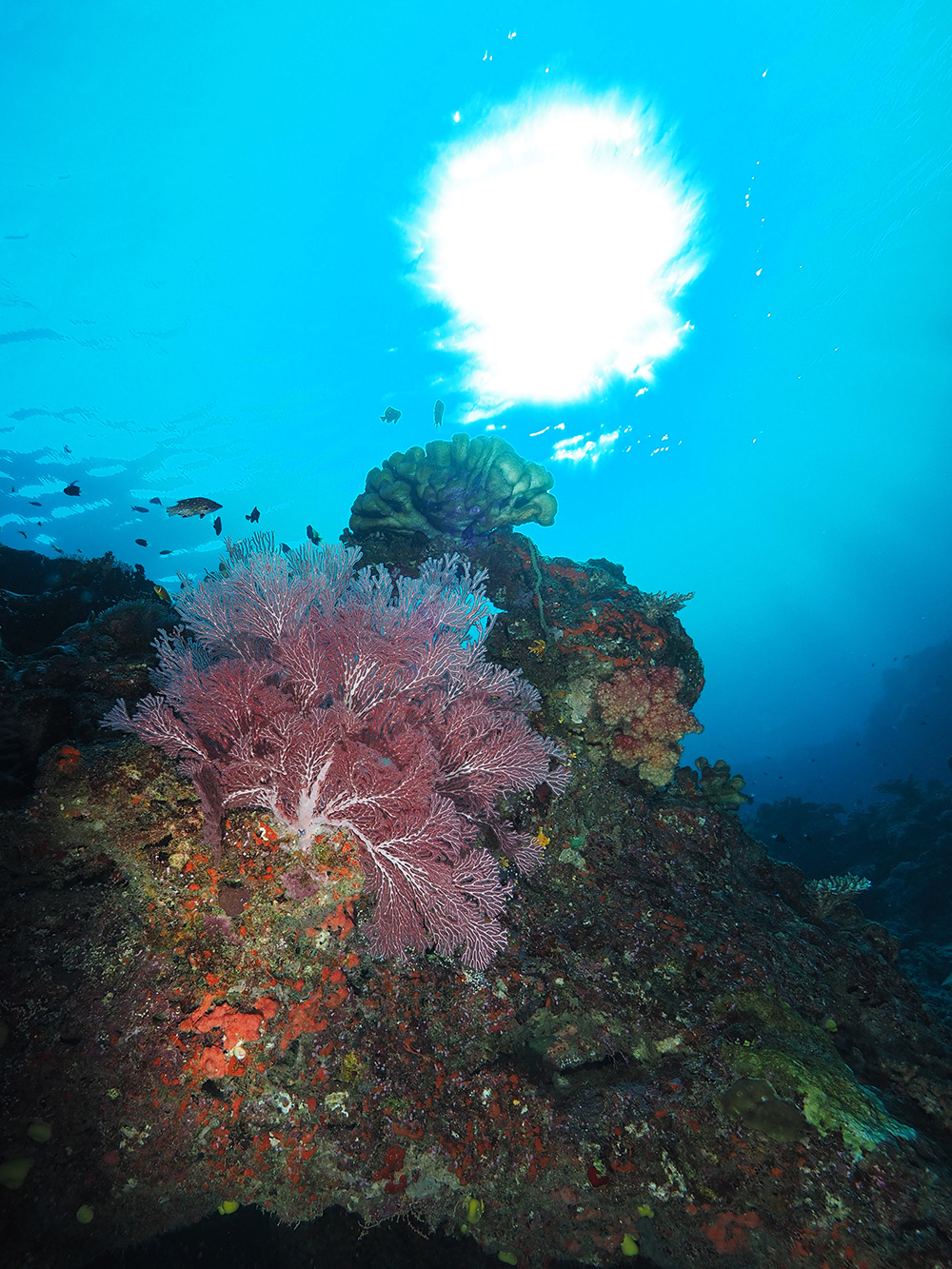 Photo by Melissa: Look up!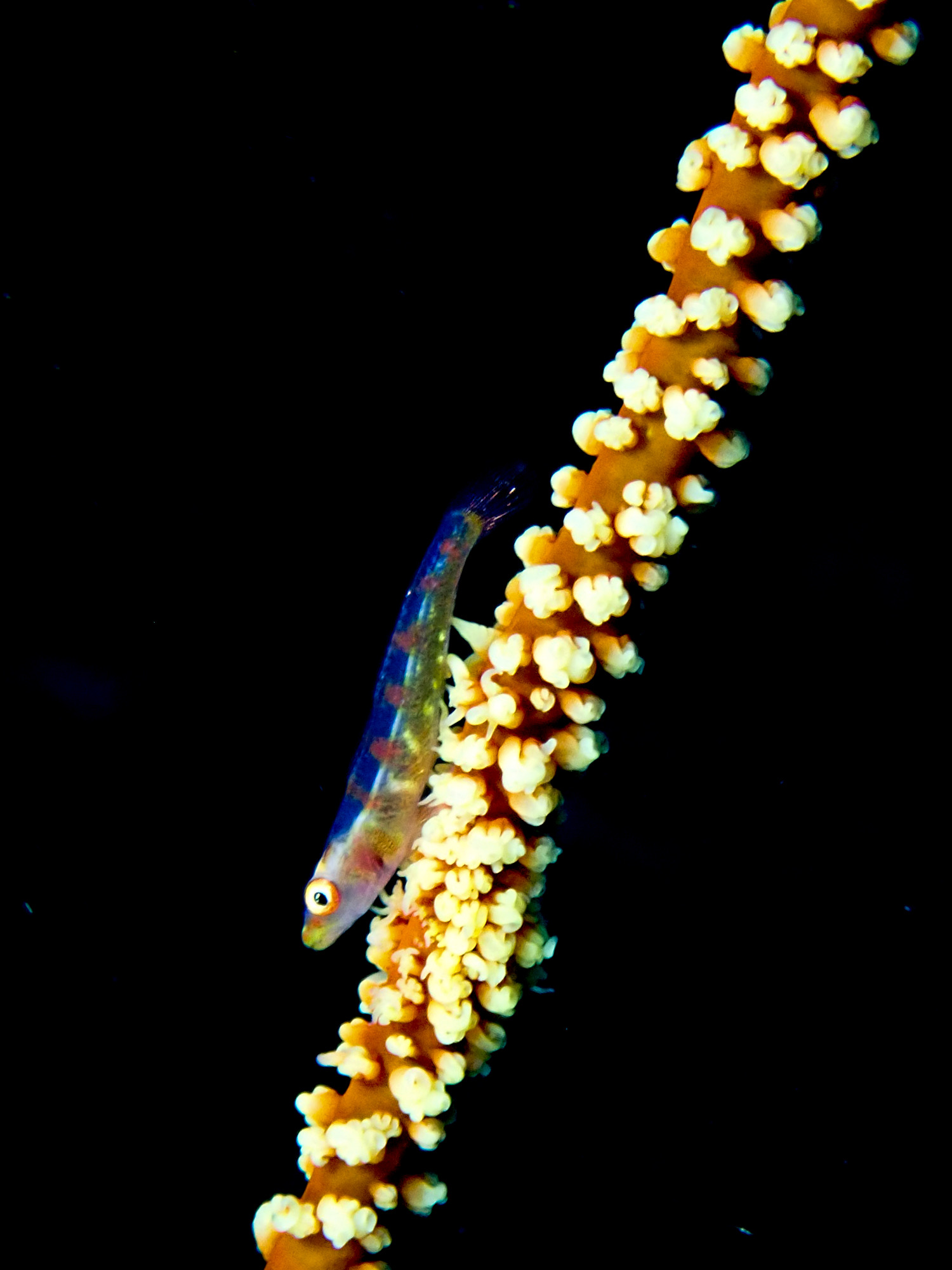 Photo by Bruno/Simone: Wire coral and goby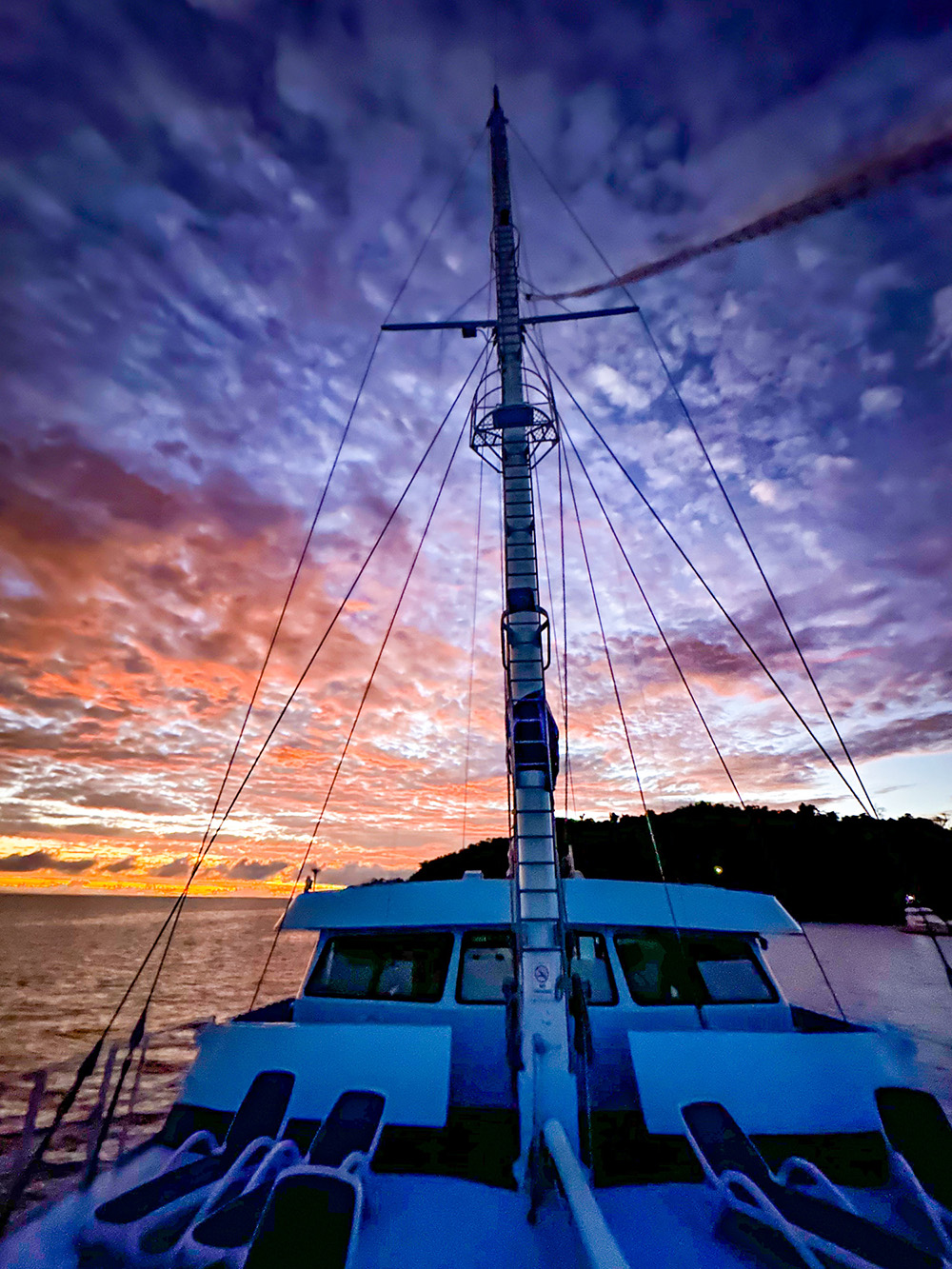 Photo by Bruno/Simone: Colorful clouds
The last day was a little gloomy with the sun hiding behind clouds, but we had no wind to speak of and a very calm relaxing day at the Sea Mounts. Lucky Lefty once again summoned hammerheads on dives 1 and 2. Whoever brought the hammerhead perfume, please leave some on board! We also saw a super cool fuzzy jellyfish and a few scorpionfish. The abundance of small reef fish in small communities was overwhealming, with damsels, chromis, surgeons, majors and anthias everywhere. The fusiliers were hypnotizing, and it was hard to watch the reef on the last dive as we were mesmerized by their dance as they covered the wall throughout our entire dive. We steamed home sad to be saying goodbye to another fabulous group of people, but happy to warm our feet for a few days!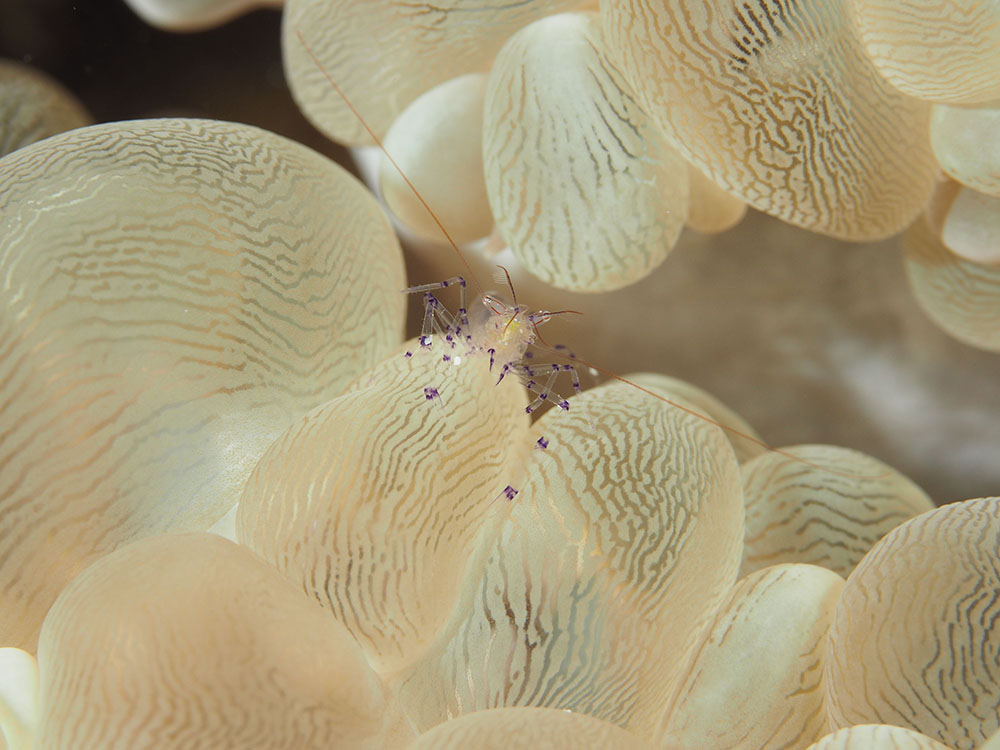 Photo by Luke: Bubble coral shrimp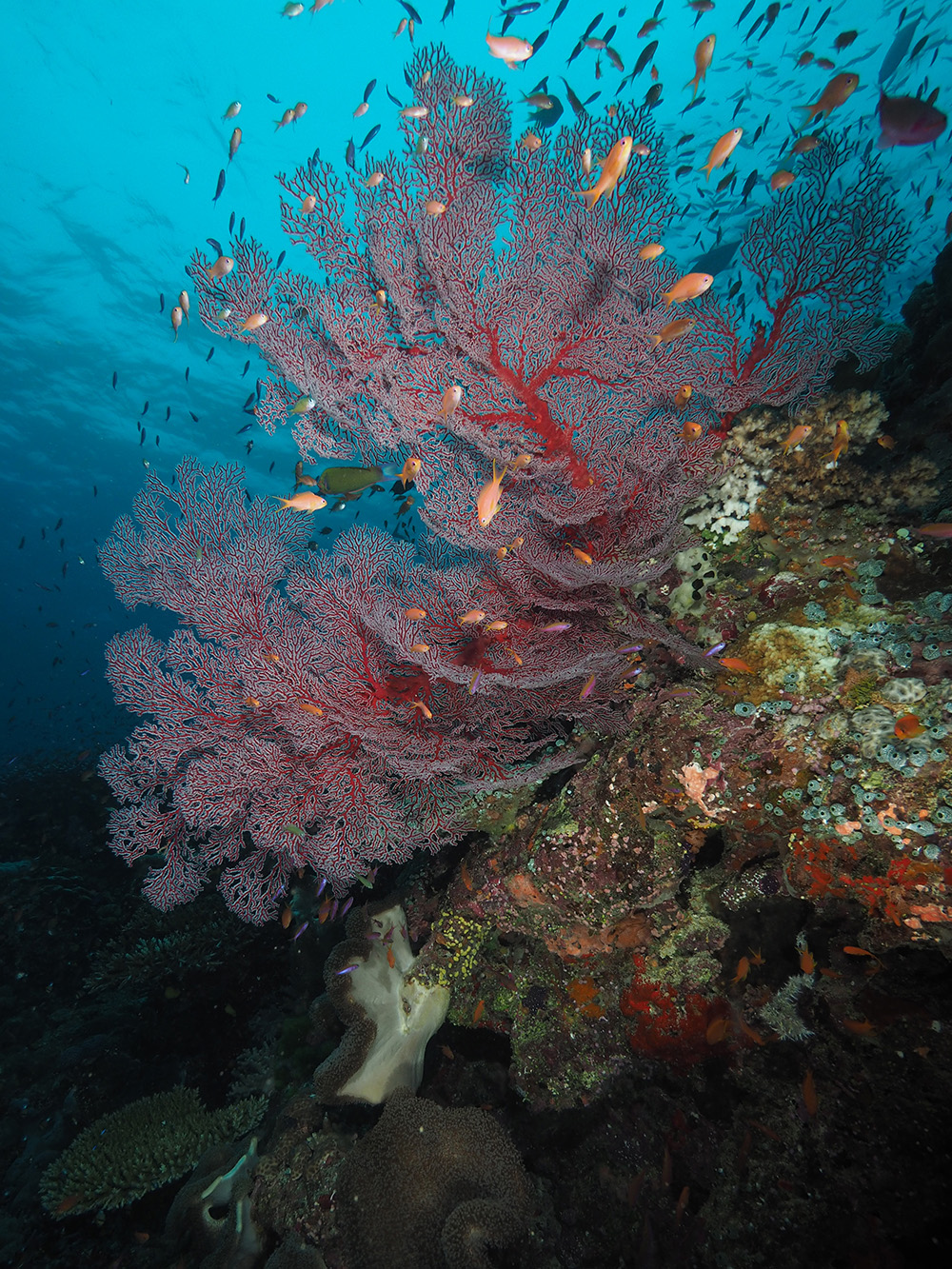 Photo by Melissa: Fan and anthias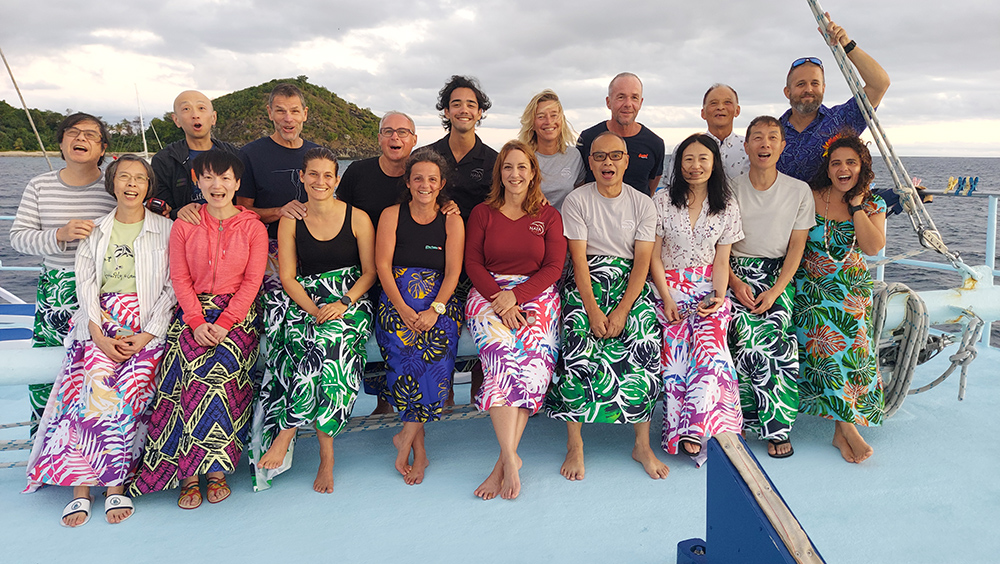 Group Photo
Comments
"Central Fiji has all the elements of the ultimate ocean wilderness: diverse creatures and habitat, nutrient-rich water, spectacular scenery and owners who respect it."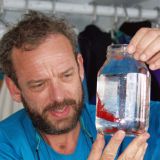 ~ Dr. Greg Stone, Executive Vice President of Conservation International