It's Hammer Time...again
Destination: Fiji's Bligh Waters
Trip Date:
Nov 16th - Nov 26th, 2019 -
Comments
Author: Jemma & Scott
Welcome Back: Mary & Alka
Congratulations: Sergio celebrating his birthday & Honeymooners Lucy & Patrick
A wonderful 10 days full of laughter and stunning diving, with unexpected encounters with mantas, plenty of baby sharks, porcupine fish, Napoleon Wrasse, tons of turtles, pygmy seahorses, bird watching, a new underwater sign for sea cucumbers…oh and hammerheads…everywhere!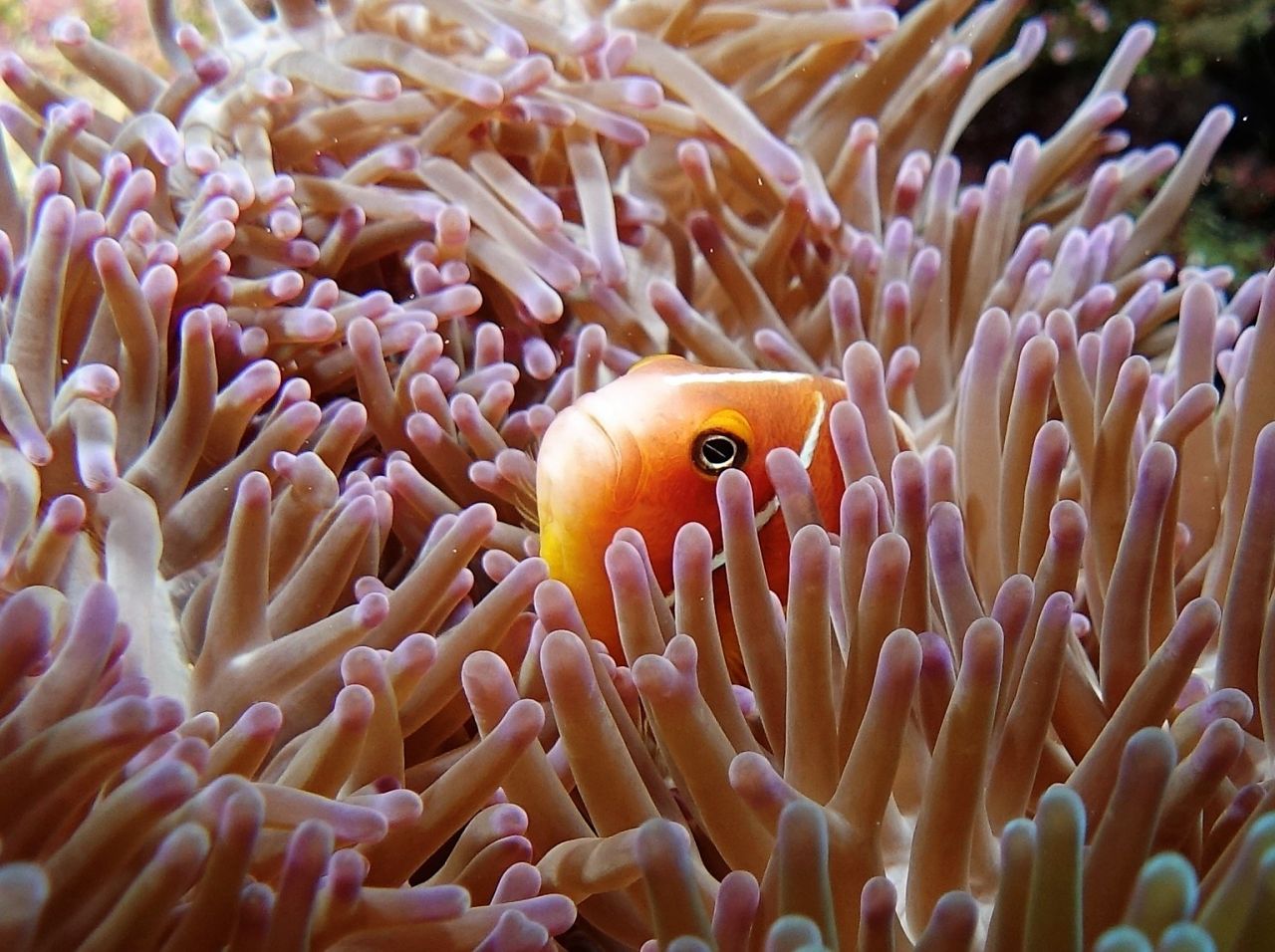 Photo by: Alka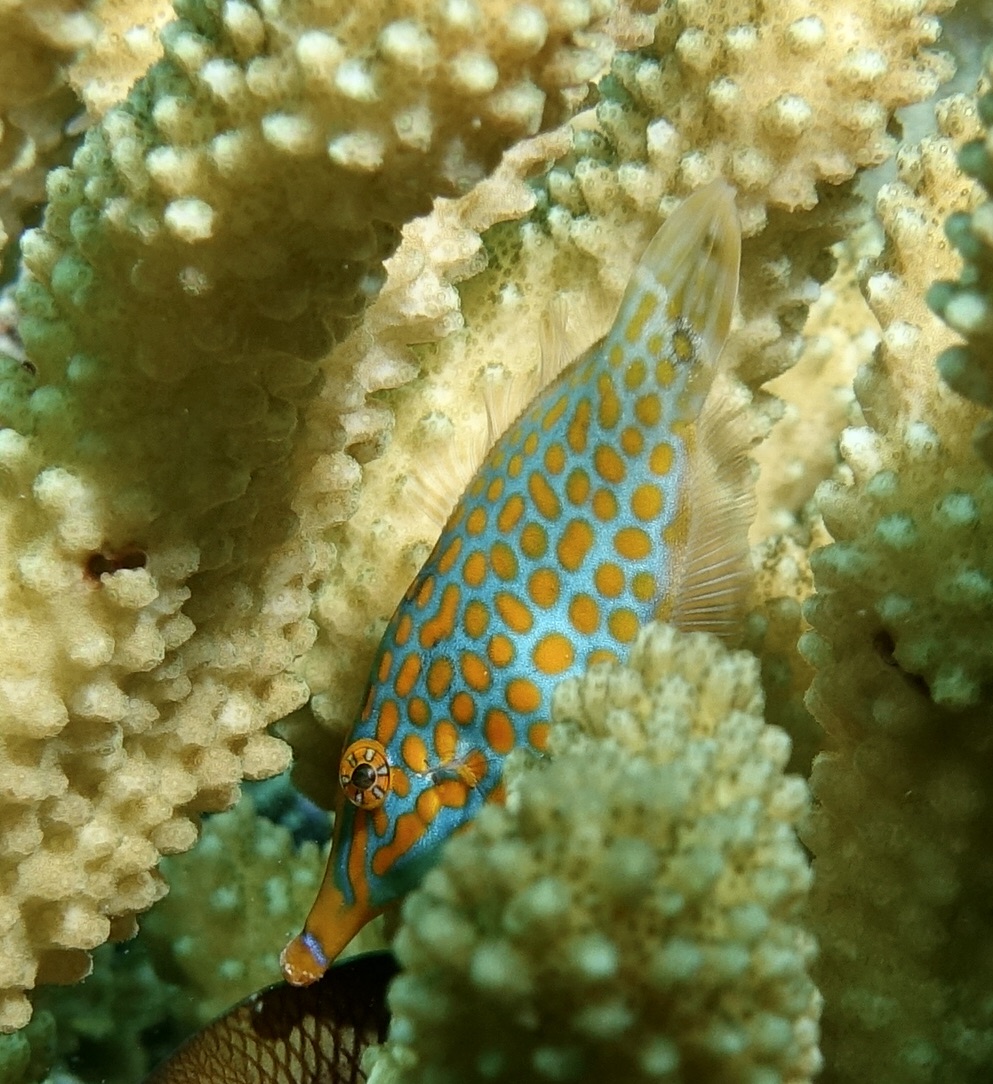 Photo by: Alka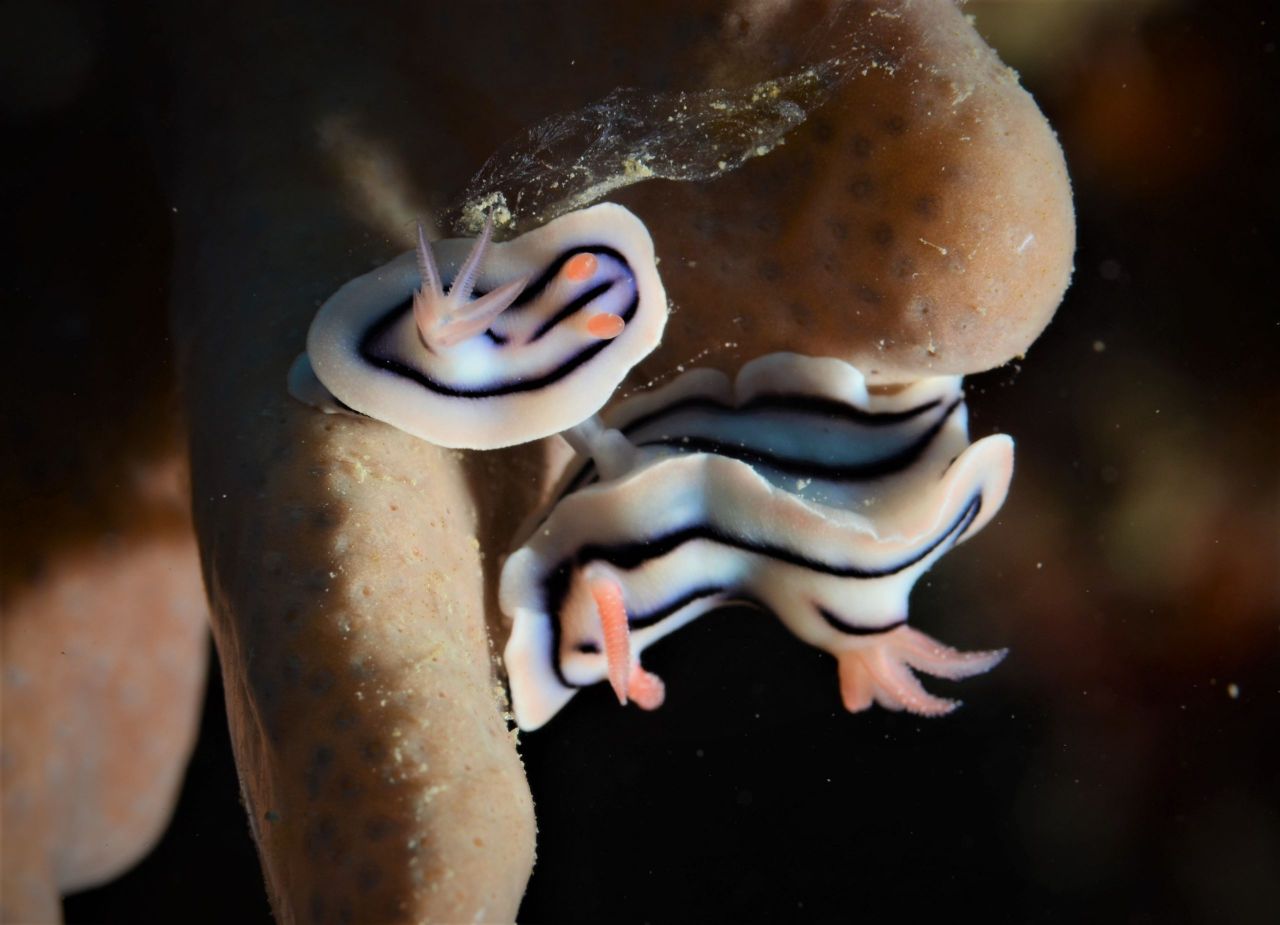 Photo by: Bill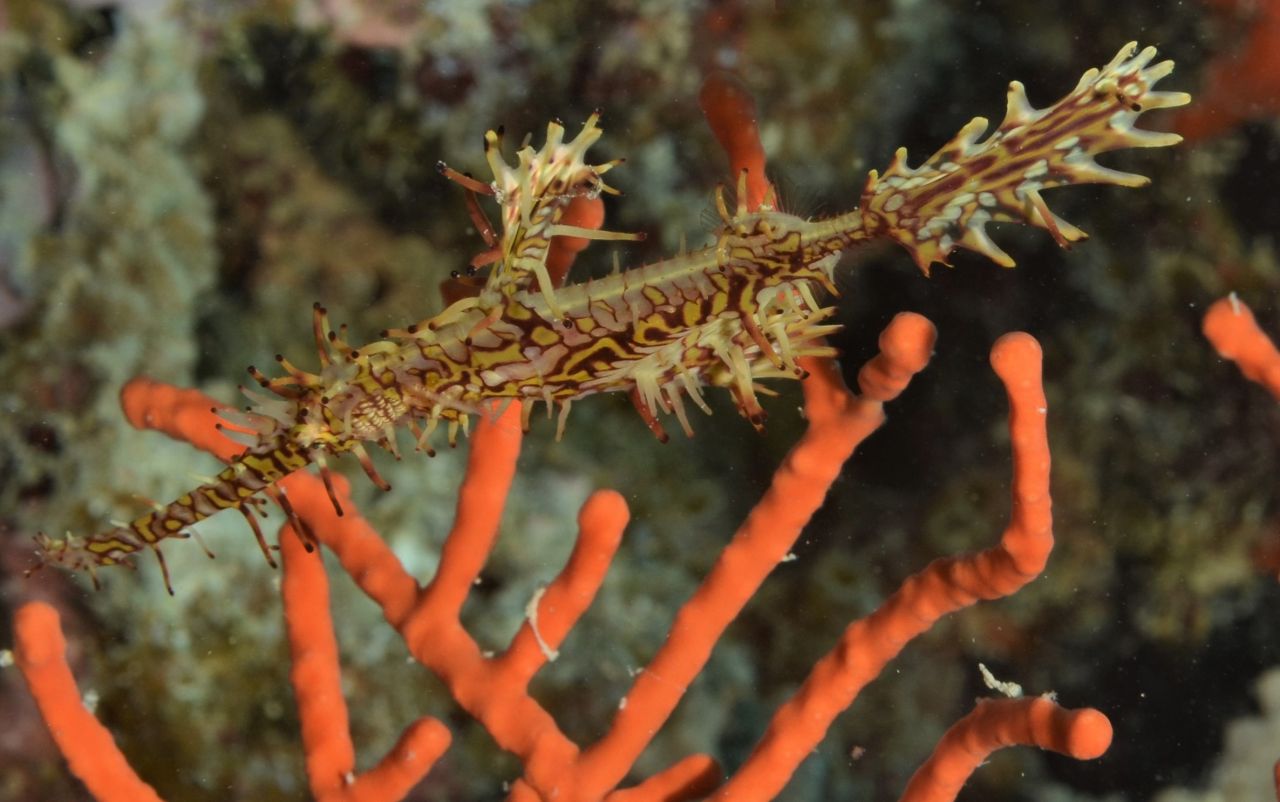 Photo by: Bill
Photo by: Mary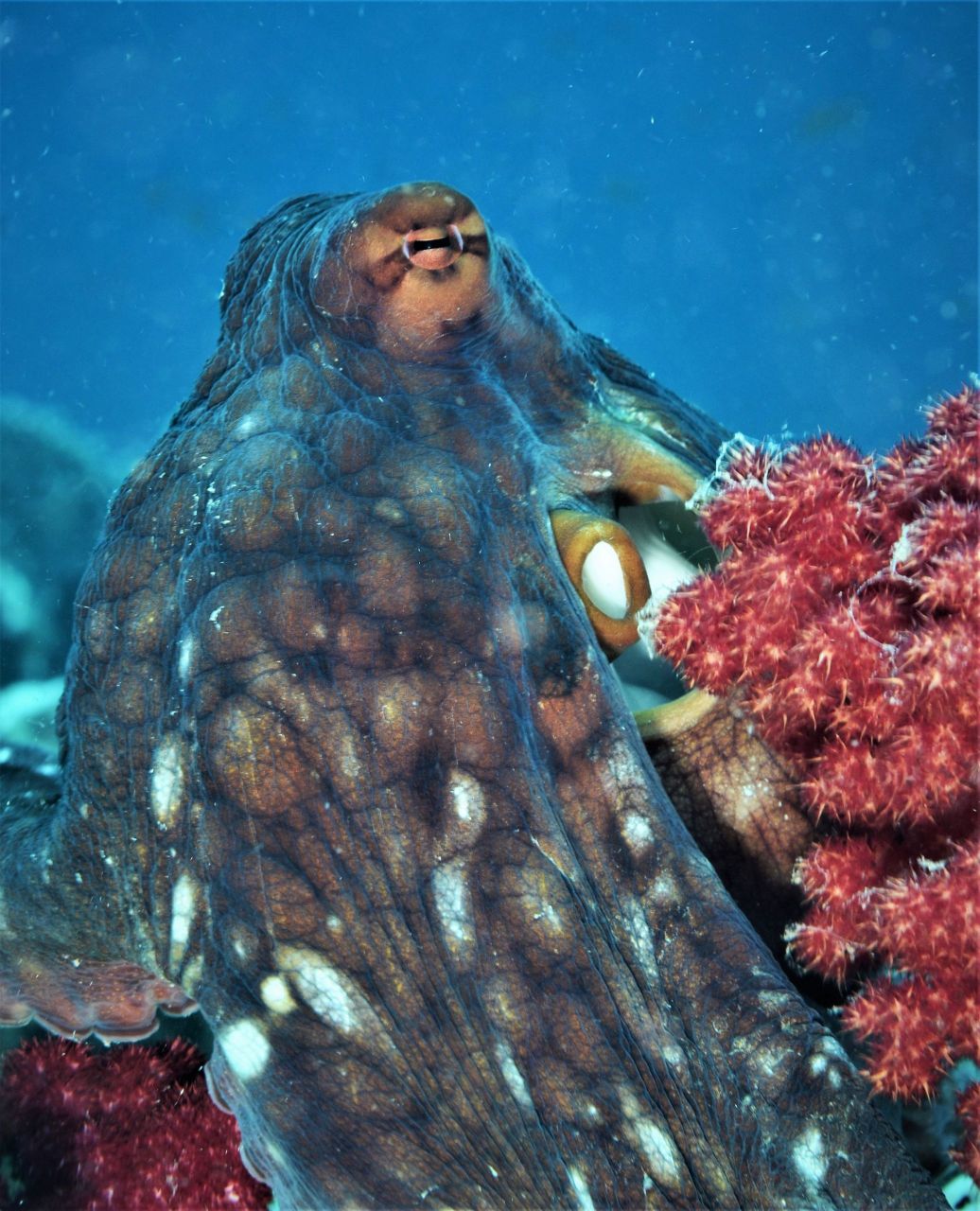 Photo by: Bill
This trip we were joined by return guests from New Zealand, and new guests from the USA, Canada UK, Switzerland and Austria.
We love these 10 day charters as it really allows us to show off everything Fiji has to offer in terms of the diversity of diving here in Bligh Waters. We were blessed with great company, beautiful weather, calm crossings, and awoke each day in paradise to explore what these special reefs have to offer.
Our first full day of diving began at Nananu – I – Ra where our guests were greeted by the Fiji colour of blooming soft corals and anthias at The Pinnacle and the beautiful sea fan framed cut throughs at Labyrinth, Maze and Wedding Chapel. Already we were getting our nudi fix with Flabellinas, Lined Nembrothas, Chormodoris Lochi and Blue Dragons which gave our macro photographers some great subjects. At the Maze Scott was beckoned over by a guest who asked him about a strange looking creature…it only turned out to be an Ornate Ghost Pipefish! Scott then went on to find another in the same area! That night only the one diver avoided the wine at dinner and enjoyed a night dive filled with the weird and wonderful inverts!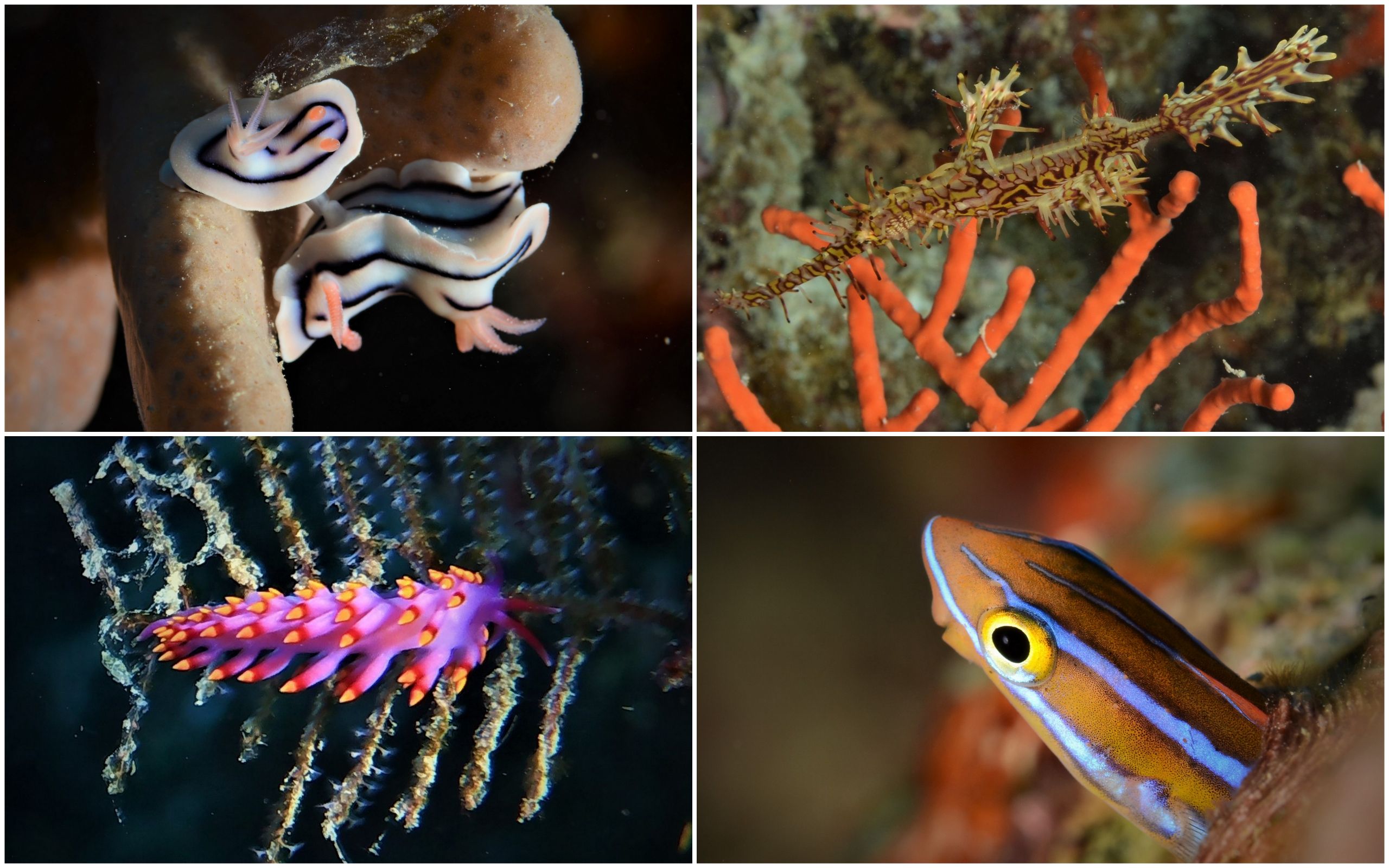 Photos by: Bill 
The next day we started at Vuya and our sites Cat's Meow and Humann Nature. Our guests were as ever blown away by the healthy coral cover and abundance of species here. The top reef at Humann Nature was full of life and many just hooked on top and gazed out at the reef. I love to find the Striped Surgeonfish doing their thing at 3m on the very top! Scott found two Pontoh's Pygmy Seahorses at Cat's acting super cute and holding tails (reflecting our honeymooning couple I am sure!) and was joined by a super chilled Green Turtle!
We spent the afternoon over in the UndeNAI'Able area and dived on the Main Reef and the Pinnacle. The picturesque soft coral swim throughs on the reef wall and pinnacle impressed, and we lost count of the number of Lined Nembrothas we spotted! Feeding Slingjaw wrasse, cheeky faced fang blennies and Longnose Filefish on the reef, and out in the blue, schools of barracuda and Lunar Fusiliers made us very happy divers!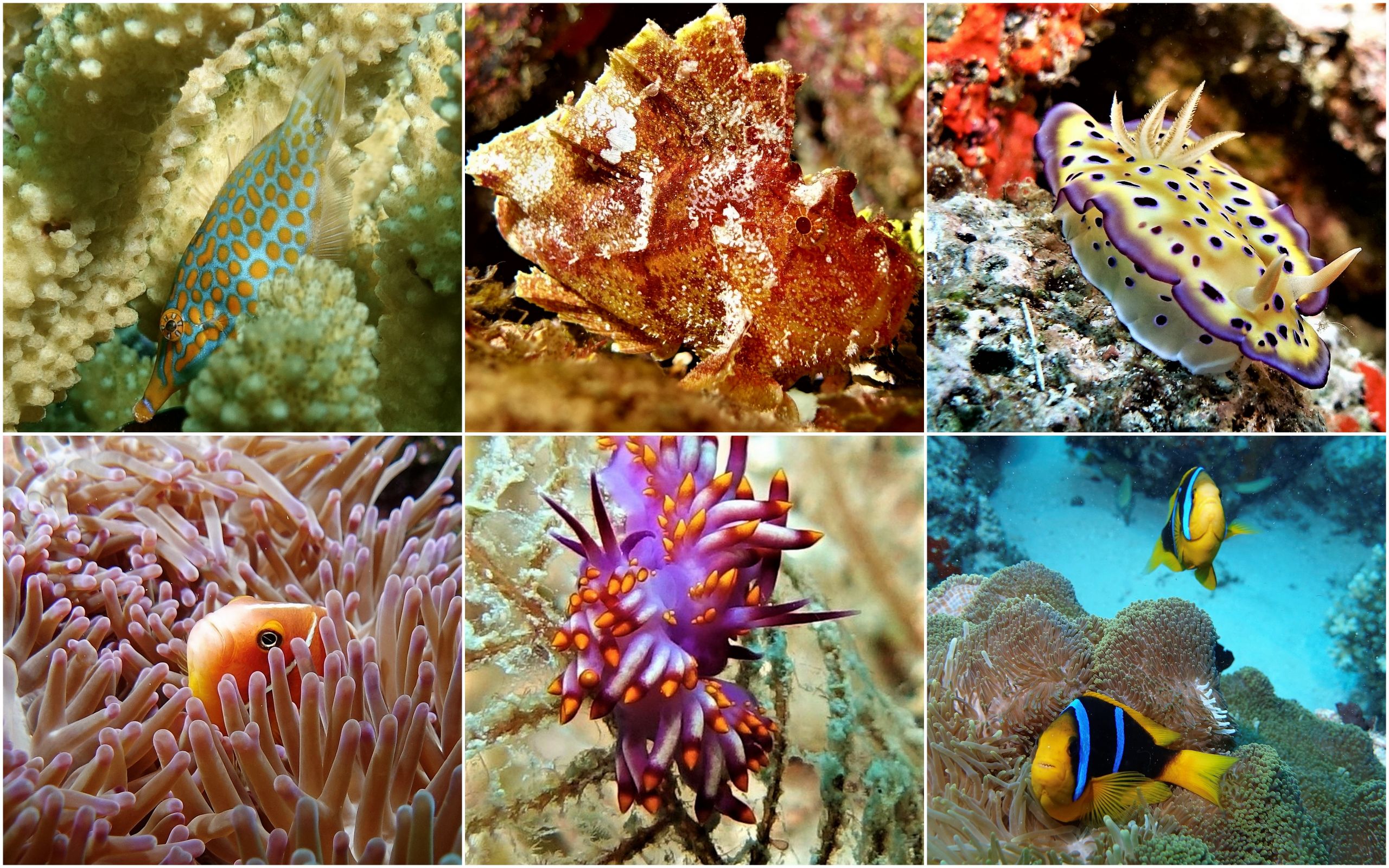 Photos by: Alka
Our next couple of days were spent in the amazing Namena Marine Reserve exploring the sites on the North and South of the island. Our deep wall dives at Grand Central Station, The Arch and Schoolhouse were filled with schools of barracudas, jacks, snappers, Grey Reefs, Whitetips (some very pregnant) and some super cute baby sharks! Oh and schooling hammerheads gliding overhead….!
Our pinnacle dives at the Tetons, and 2 Thumbs Up amazed with soft corals, anthias, fusiliers, damsels, pipefish under ledges and in crevices, a Leaf Scorpionfish perched on the edge, a Flame Hawkfish (to challenge our photographers) and coral guard crabs hidden in the Pocillopora corals. Kansas was particularly stunning with the wheat field of Sinularia soft coral blowing in the current. After dropping down to find the Rumengan's Pipehorse, we circled a little but ended up just hooking on and going with the flow of the wheat.
As we were at anchor one night we held our (official) Kava Party which we all got involved in singing along and playing instruments (good job there was band practise the night before eh?)…a lot of fun was had and a lot of tsunamis consumed!
Before leaving Namena for Wakaya a few of us headed out on a night dive and had fun searching for hermit crabs, hydroid crabs, boxing Skeleton Shrimp and playing in the bioluminescence!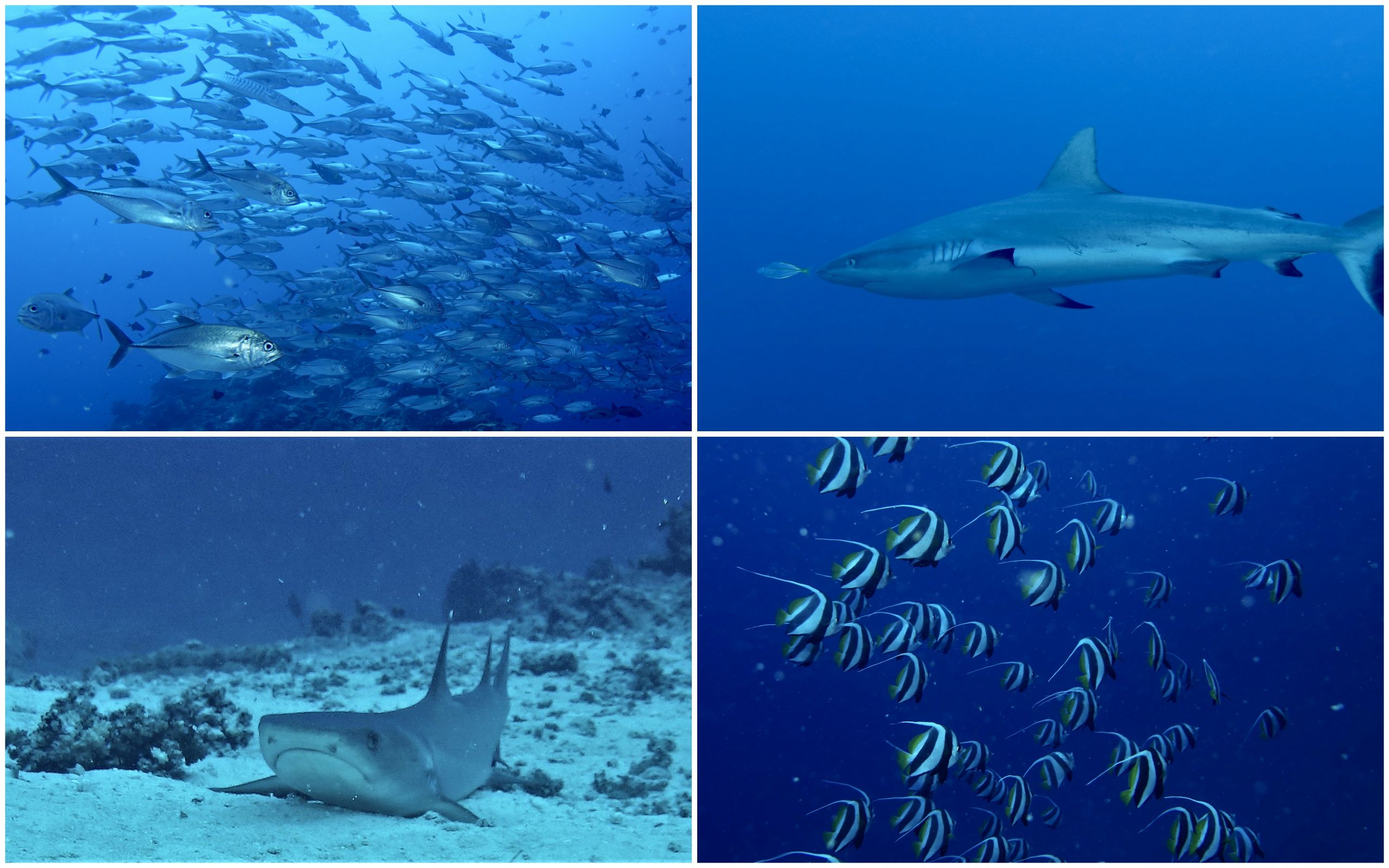 Photos by: Alka 
We spent the following day in Wakaya diving along the reef wall at Lion's Den, Blue Ridge and Vatu Vai. We were treated to sightings of mantas, Grey Reefs, Whitetips…again plenty of baby sharks, huge Napolean Wrasse, both Green and Hawksbill Turtles…oh and a hammerhead or two….!
That evening we travelled down to the island of Gau where we would stay for the next two days. During this time we had the chance to dive Nigali Passage a number of times so were able to really make the most of what this special site has to offer! Along the channel we were met by walls of barracuda, two young adult African Pompanos, Sea Kraits, resting Whitetips along the edges and as we glided along towards the bleachers the sleek shapes of the Grey Reef sharks came into view. These are really good looking sharks and we got to admire them in all their glory as they effortlessly worked their way through the current as we sat and watched in awe.
An added surprise bonus of the passage this trip were at least two manta rays!!! On the way down the passage…distracted by a friendly remora, we looked up and saw the majestic silhouette of a manta fly overhead! To top this off, whilst admiring the Grey Reefs from the bleachers another beautiful manta glided through and joined another above us! Both skiffs came back with tales of mantas in addition to the sharks.
The cabbage patch was also a highlight with the current dying down enough for us to spend some time giving this stunning coral colony some well-deserved attention!
Our other dive sites in Gau did not disappoint with sightings of octopus, Blue-spotted Ribbontail ray, nudibranchs including a huge Gloomy Tambja and what seemed like every species of butterflyfish!
We also enjoyed our village visit to Somosomo which due to it being the school holidays meant we got to meet and hang out with some of the kids that are usually away at school when we visit.
Photos by: Sylvie
Next up was a morning spent diving the seamounts of Mt Mutiny and E6. The beautiful rainbow wall of soft coral along Mt Mutiny and the overhangs of the Cathedral at E6 impressed everyone…oh and so did the hammerheads seen at BOTH sites!
That afternoon we moved across to Vatu – I – Ra where we also dived the following day. Simply put….STUNNING! The current blew at Coral Corner giving our divers an exhilarating experience full of soft corals and fish, one of our guests quoting that he just felt so lucky to be there. The conditions were just right for perfect dives at Mellow Yellow…everyone finding their happy places on the west wall of the pinnacle. Just amazing with the yellow Dendronepthya soft coral pumped up and SO many fish going about their business. We circled a couple of times but then just sat in the sweet-spot and watched the show most of us unable to actually comprehend the beauty of what we were witnessing. Exclaims of "it's raining fish" and "couldn't see the reef for fish in the way" and one guest declaring Mellow Yellow his favourite site in over 20 years of diving! Needless to say we repeated these sites by popular demand, also able to explore Coral Corner in less current (and for one diver to even find the swim through at the end…I'm not sure if we determined whether he was finding his inner blenny or inner goby!).
A relaxed sunny afternoon sail back to Lautoka topped off a perfect 10 days in the South Pacific!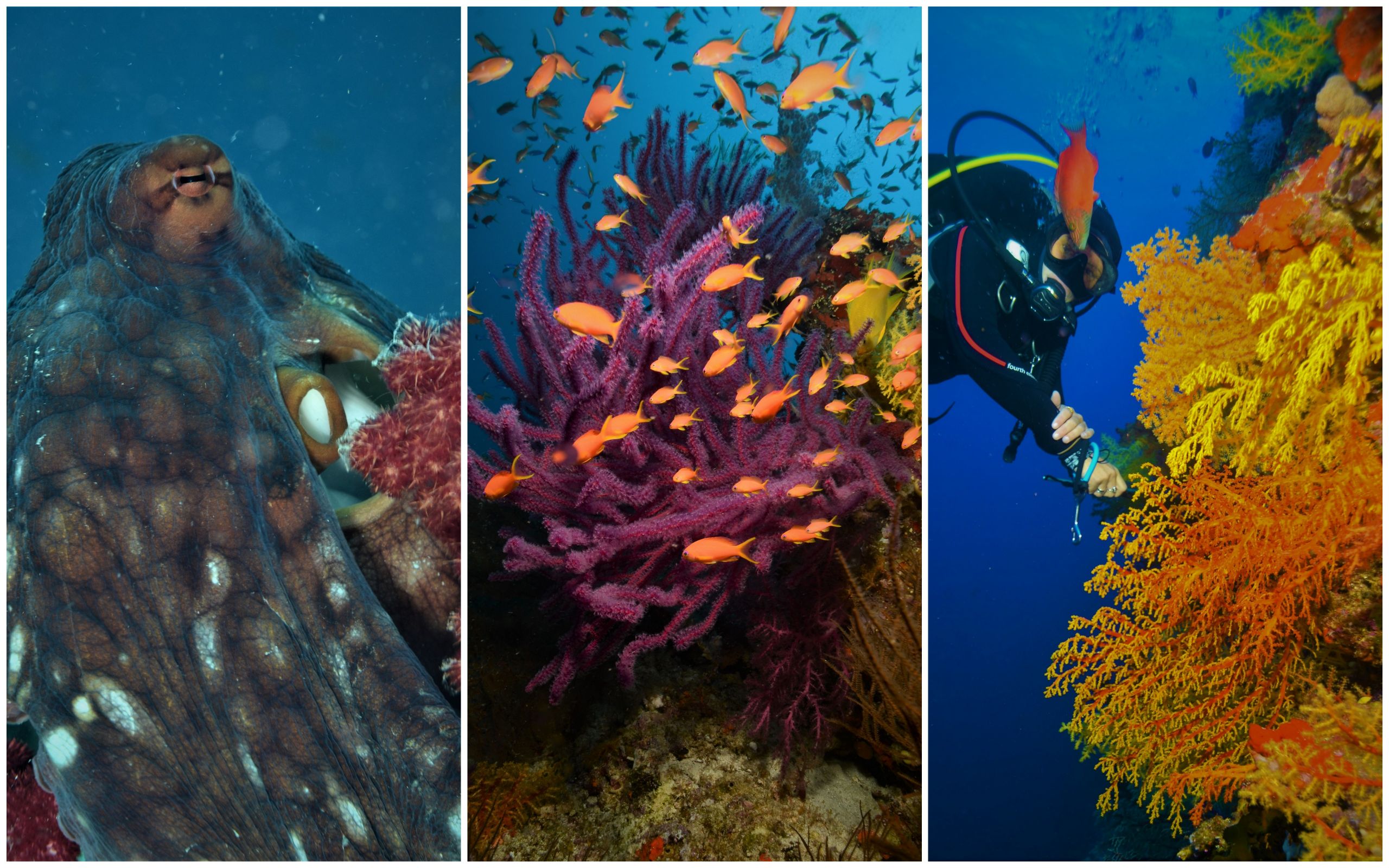 Photos by: Bill 
Vinaka vaka levu to everyone who made this such an enjoyable trip. We hope to blow bubbles with you again in the future!
The SPECIES OF THE TRIP this time is the sea cucumber (Thelenota species). A sea cucumber is a type of echinoderm so related to sea stars and sea urchins. They have a long, cylindrical body shape with a mouth at the front and anus at the rear. Sea cucumbers have "respiratory trees" branching off their cloaca so actually breathe by drawing water in and out of their anus. Sea cucumbers move along the sand using hundreds of tube feet called podia operated by hydraulic pressure, and their leathery looking skin is covered in papillae.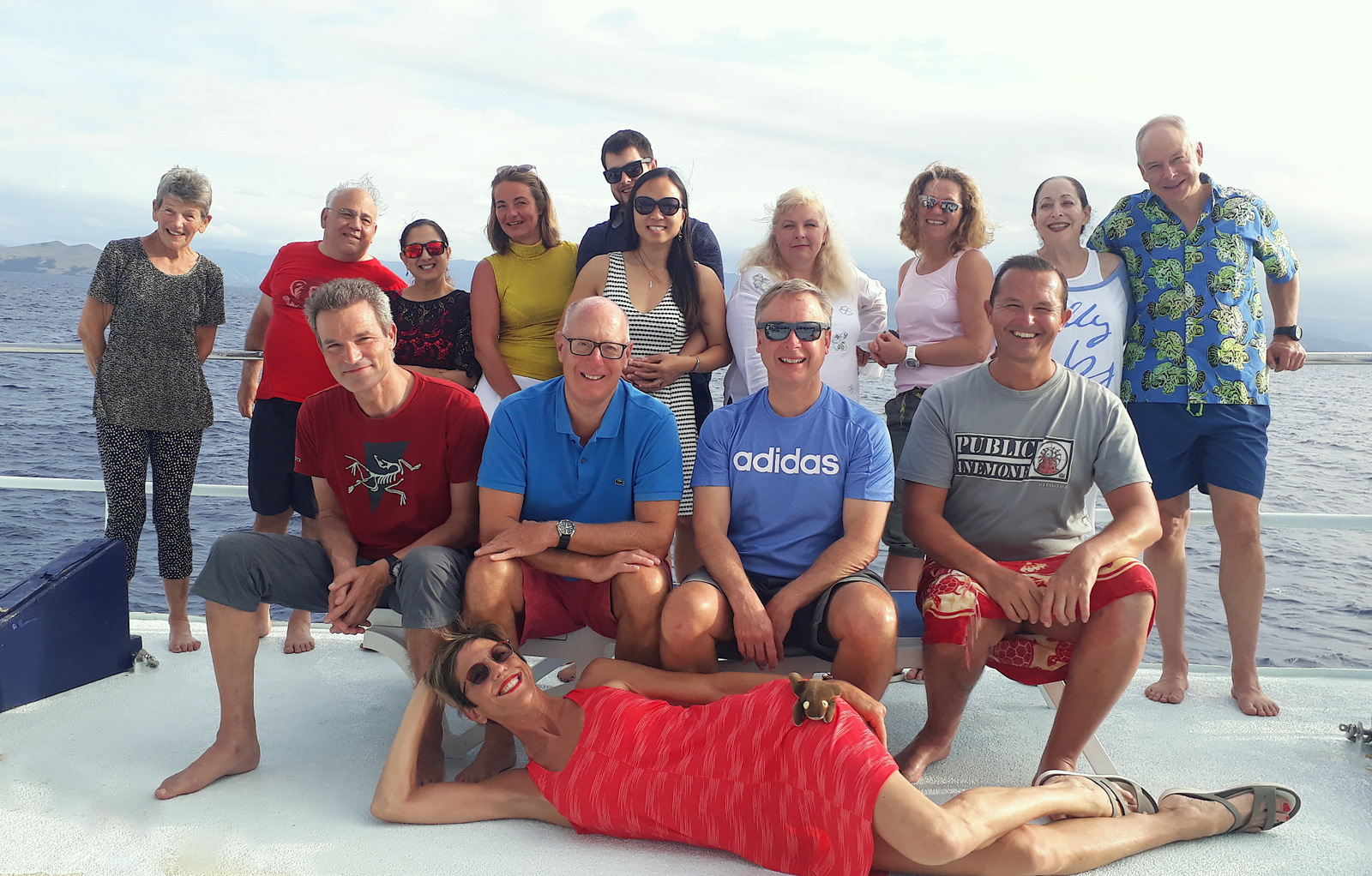 "Very special, very beautiful, very friendly, lovely crew, vinaka" Susanne
"Thank you for a wonderful 10 days diving in beautiful Fiji! A great crew and great company" Gail & Adam
"Thank you to the crew and all my fellow passengers for making my Fiji diving trip filled with the most wonderful memories" Sylvie
Comments
"I'm sure that it's very difficult for the Nai'a establishment to solve this thorny situation. But, be assured that we, your Nai'a family in a small way, are sympathetic. We realize that the reason we love your trips is that you spend what it takes for a quality voyage. That's why we come back. And that's why we plonk down $10K to sail with you. We know it's worth it."