Manta Love - Part 2
Destination: Bligh Water, Makogai, Wakaya & Gau
Trip Date:
Oct 7th - Oct 14th, 2023 -
Comments
Author: Bel&Mike
Welcome Back: John, Rick and Lureen
Water temperature: 75-77F/24-25C. Stable, but should be going up soon!
Fiji did it again! Another incredible journey with a fantastic group of individuals and amazing diving! We had our fishiest dives to date at the sea mounts, hammerhead sightings, many baby sharks at Nigali, fusiliers everywhere and manta madness at Wakaya, including some courtship. That's right. Juanita, one of our favorite mantas, was being courted by Geo and Firefly, two mantas named by NAI'A and guests in 2022 and 2023. Juanita is the same manta we saw being courted in September 2022. Let's hope this time she gets pregnant!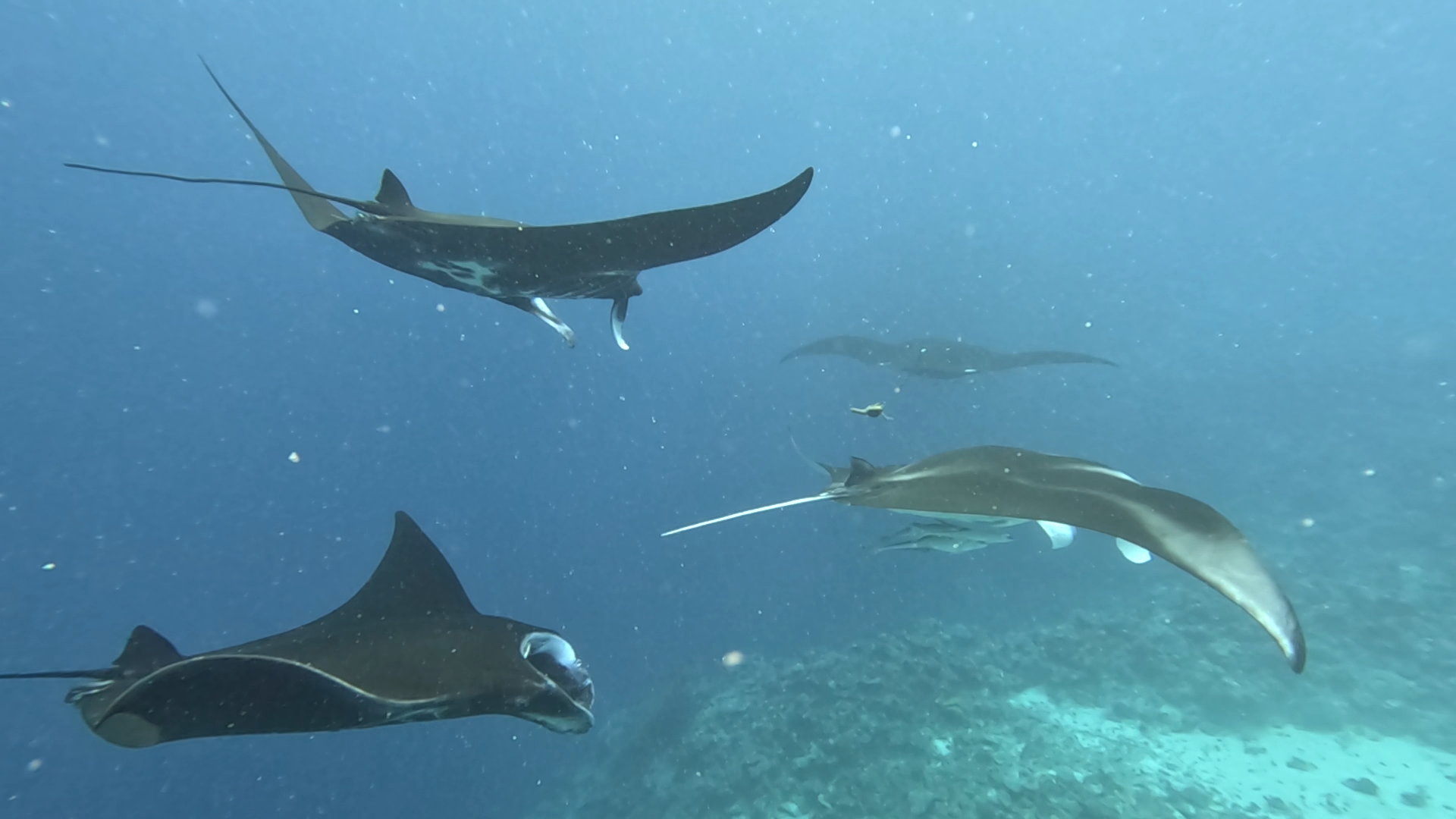 Photo by Bel: Django, Juanita and her pursuers, Firefly and Geo. Loving the manta nerd moments!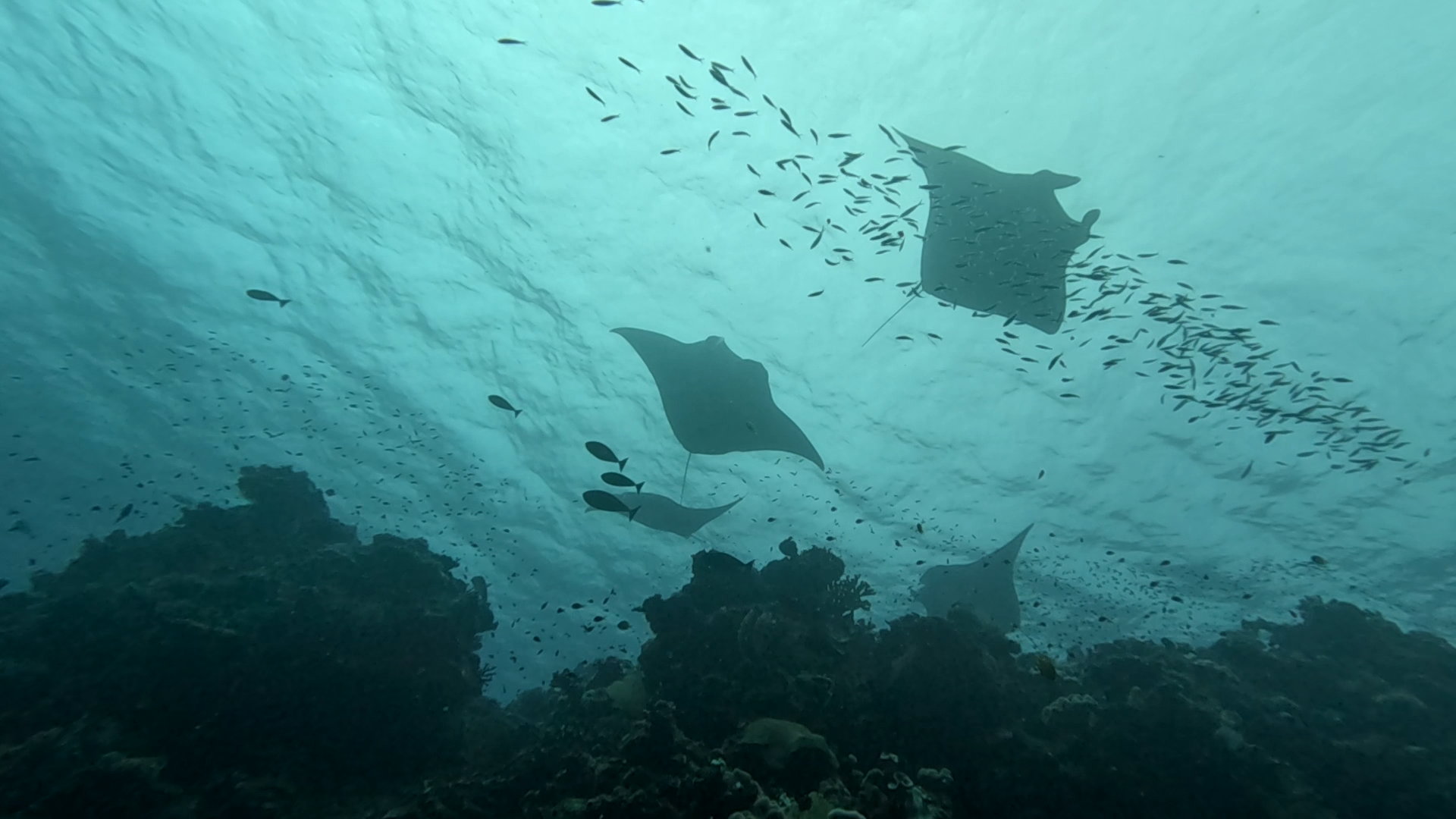 Photo by Bel: Manta magic

Photos by Richard Seidman
Our journey began at Vuya and UndeNAI'Able with mild winds and moderate current. Many nudibranchs sprinkled on the dive sites throughout the day, including some we had never seen before: a paradoris and a pair of mating thecaceras. The current also brought about rivers of surgeonfish and fusiliers, some schools of barracudas and oceanic triggerfish, as well as huge tunas and mackerels. The dives were a bit of a workout, but worth every kick.
We moved early in the morning to E6 and did our very fishiest dives there. In a good way! There was an upwelling (not strong enough to push divers up) that brought about tons of food for the fish, and they showed up for their meal! Slender pinjalos, black snappers, blackfin barracudas, damsels and chromis, wrasses and fusiliers. All the fusiliers. On the move to Mount Mutiny, we saw pilot whales and observed them for a while before continuing on our way. The Rainbow Wall impressed all our divers, who had never seen so much vivid colors underwater. On the other side of the mount, schooling trevallies, grey reef sharks, small tunas and a shy turtle highlighted the dive alongside the gorgeous hard corals.
The wind picked up and we moved to Makogai right after dinner. The scenic bommies made for relaxing dives and interesting sightings, such as a huge blotched stingray, a sea krait, turtles, cleaner shrimps, redfin anthias, juvenile rockmover wrasses and huge sea fans. The reef tops and their active anthias, sergeant majors and hunting trevallies made for entertaining safety stops, and the visibility was great for most of the day. We had our kava party that evening at Wakaya and heard the most weird animal sound from any trip we have ever done before.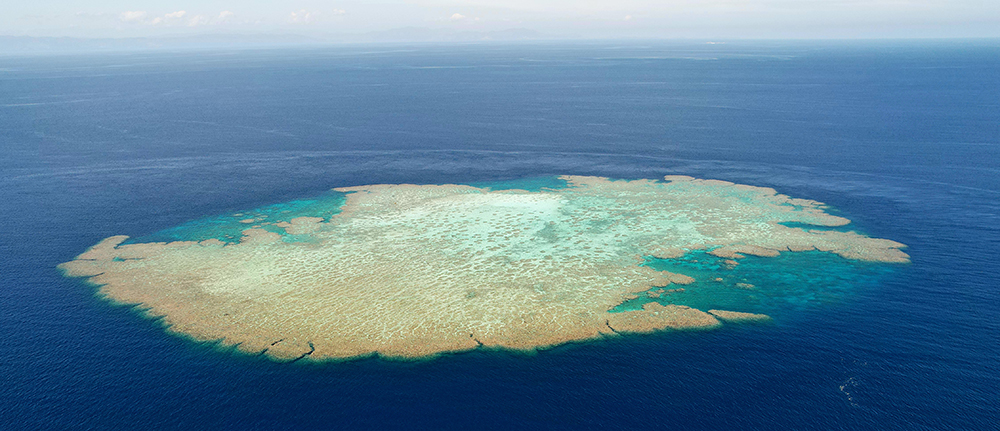 Photo by Mike: E6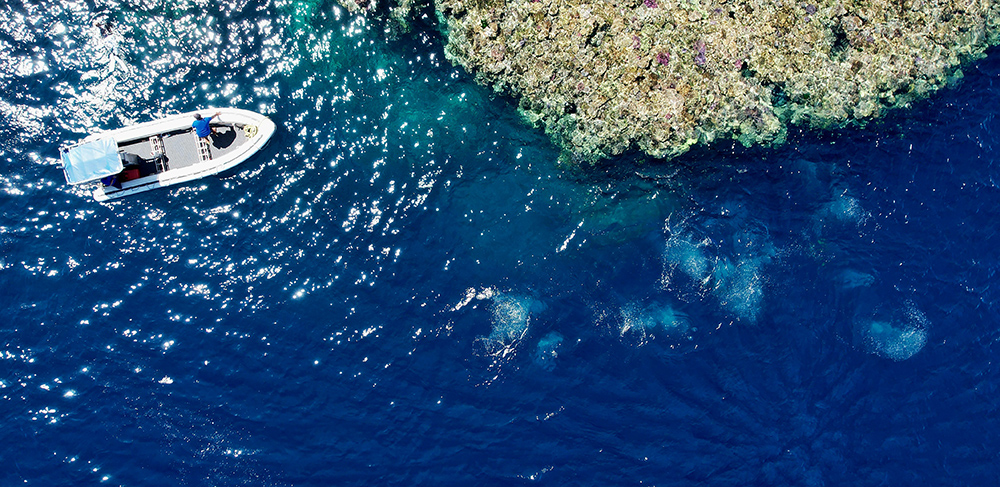 Photo by Mike: Divers down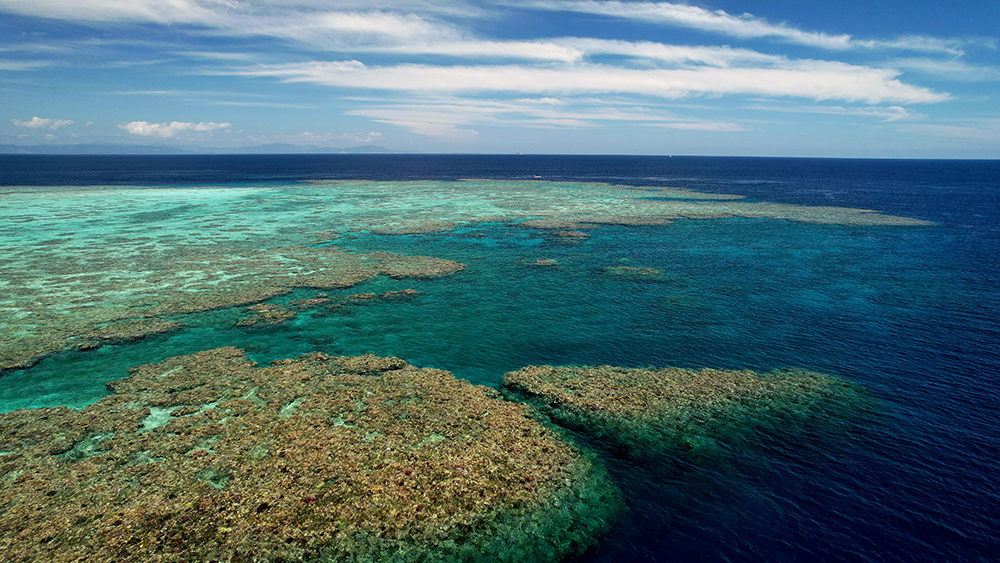 Photo by Mike: Shallow reefs
The morning at Wakaya felt like a nature documentary, with several manta sightings, playful interactions and courtship displays. Aside from Juanita and her pursuers, we observed Django, Tuks, Dorothy, Flapuccino (the flappiest manta in Fiji) and a new manta to the database, a big female we got to name!  We also had 3 separate hammerhead sightings, and the afternoon dives featured some more reef sharks and crawling crinoids crawling all over the reef. The highlight of the night dive was a big reef squid and a 6ft ribbon worm.
We moved to Gau and started the morning late waiting for the current at Nigali to start. We finally decided to start on the outer reef and were greeted at the passage entrance by mini schools of barracudas, a massive school of trevallies and copious amounts of snappers. The passage itself, then and later, presented us with more barracudas, more snappers, and many many grey reef sharks, including 30+ babies. Incredible! The afternoon dive at Jim's/Anthias had a very mild incoming current, although not enough to clear the visibility. The top of these reefs were covered with anthias, chromis, fusiliers and anthias, as well as surgeonfish off the bommies and a massive sea krait at Jim's and nudibranch sex at Anthia's. Gau delivered in style and our village visit was memorable. We never tire of hearing "We've done many of these, but this was the absolute best. The people are genuine and we loved it!"! Vinaka!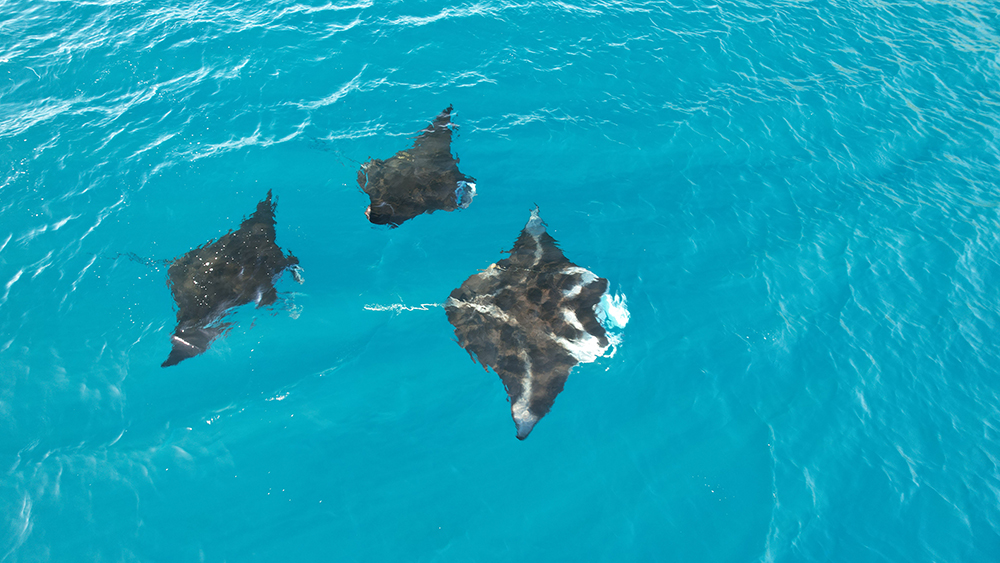 Photo by Mike: Juanita, Geo and Firefly feeding close to NAI'A. Courtship makes one hungry!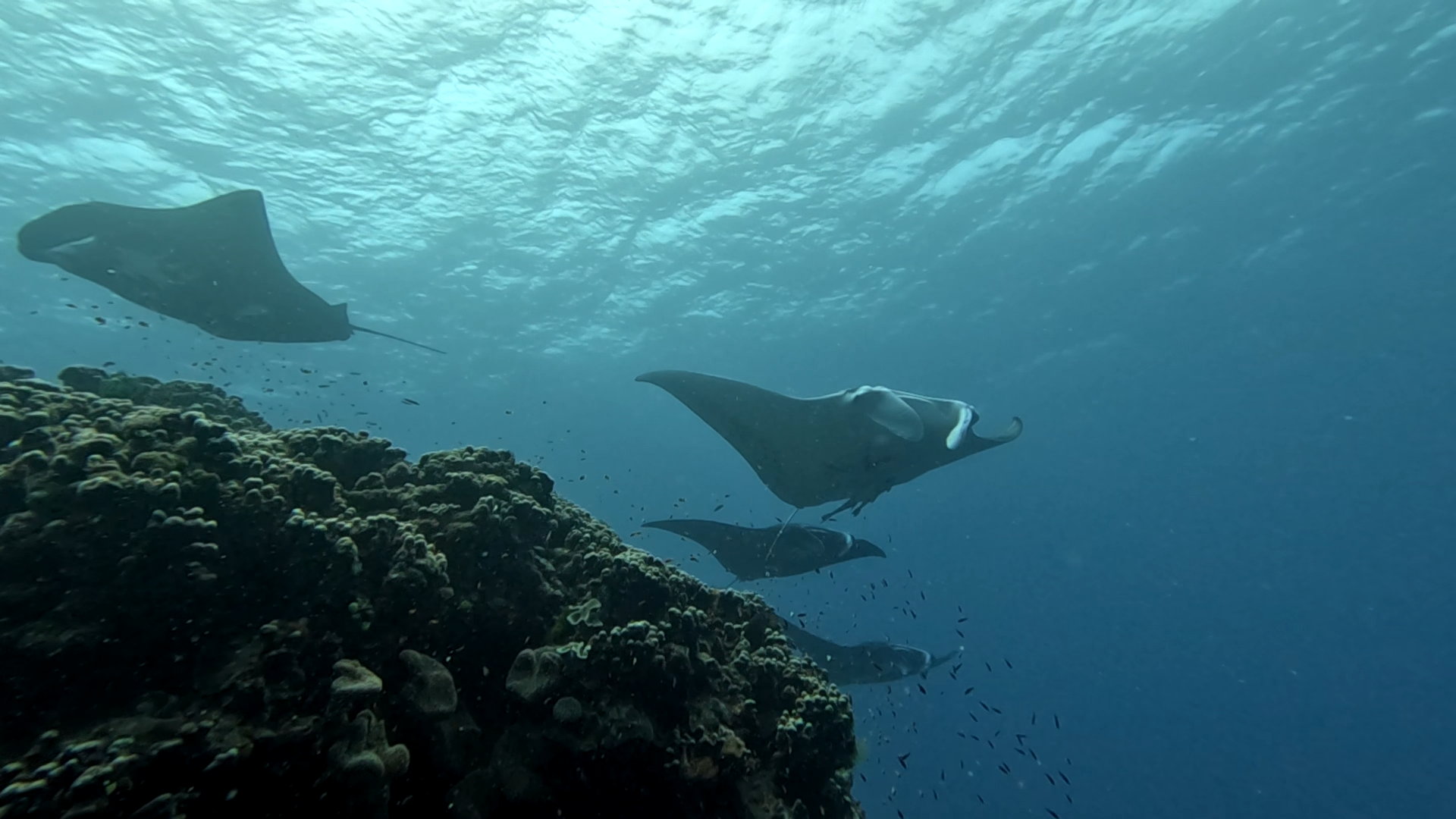 Photo by Bel: Sassy and the courting trio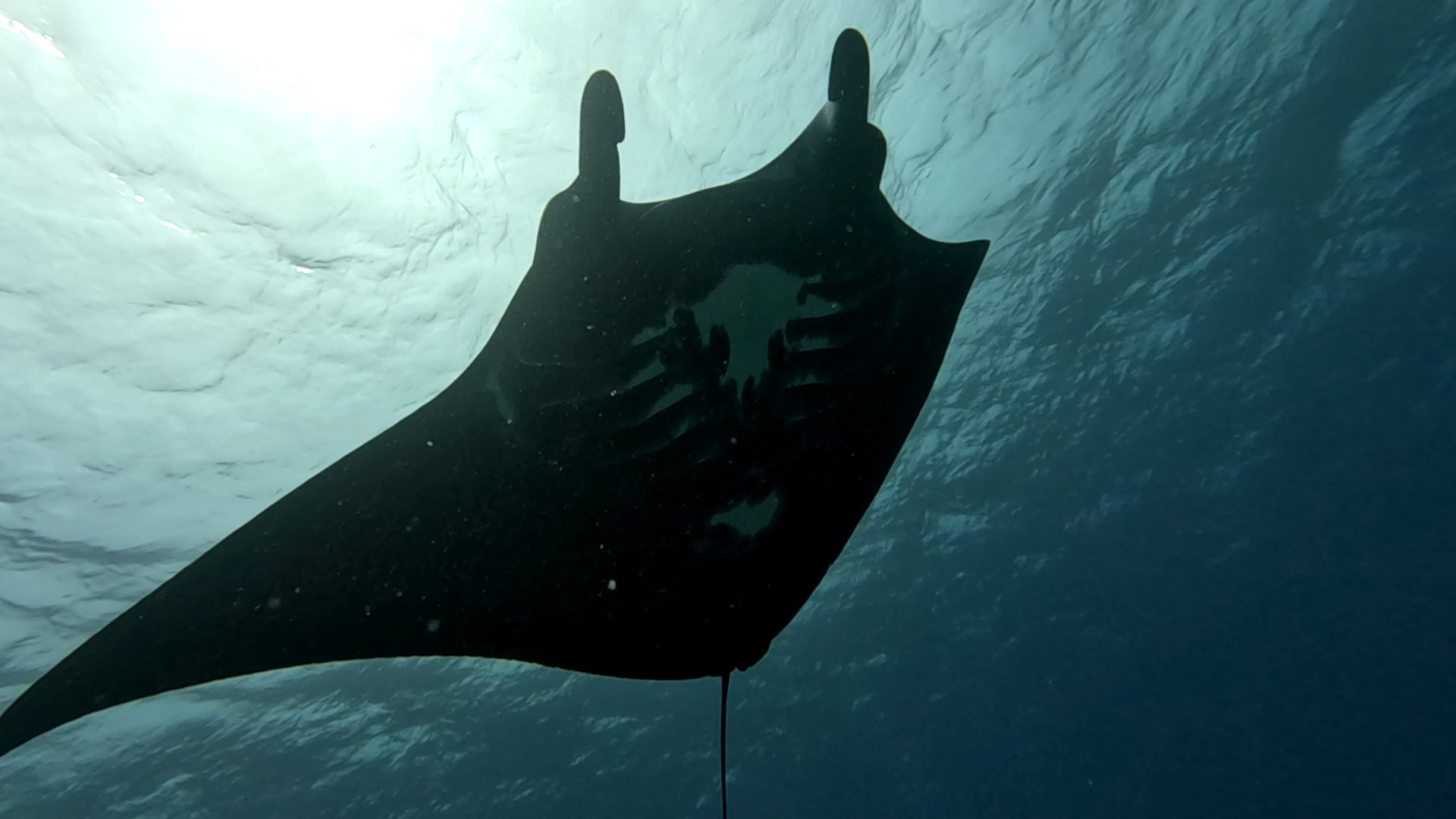 Photo by Bel: Sassy flies overhead to ensure she gets identified
The long night passage brought us to Vatu-i-ra and incredible dives in the marine reserve. What a way to finish this glorious journey! The day was filled with copious amounts of fish of just about every species you can find in Fiji, healthy corals, and a lot of hunting activity by the trevallies and snappers. We were glad to see the wind give us a break to allow for this perfect ending to the trip, even if the current challenged us a bit at the end. A stunning sunset invited us all to the sun deck and closed this magical trip with a perfect picture.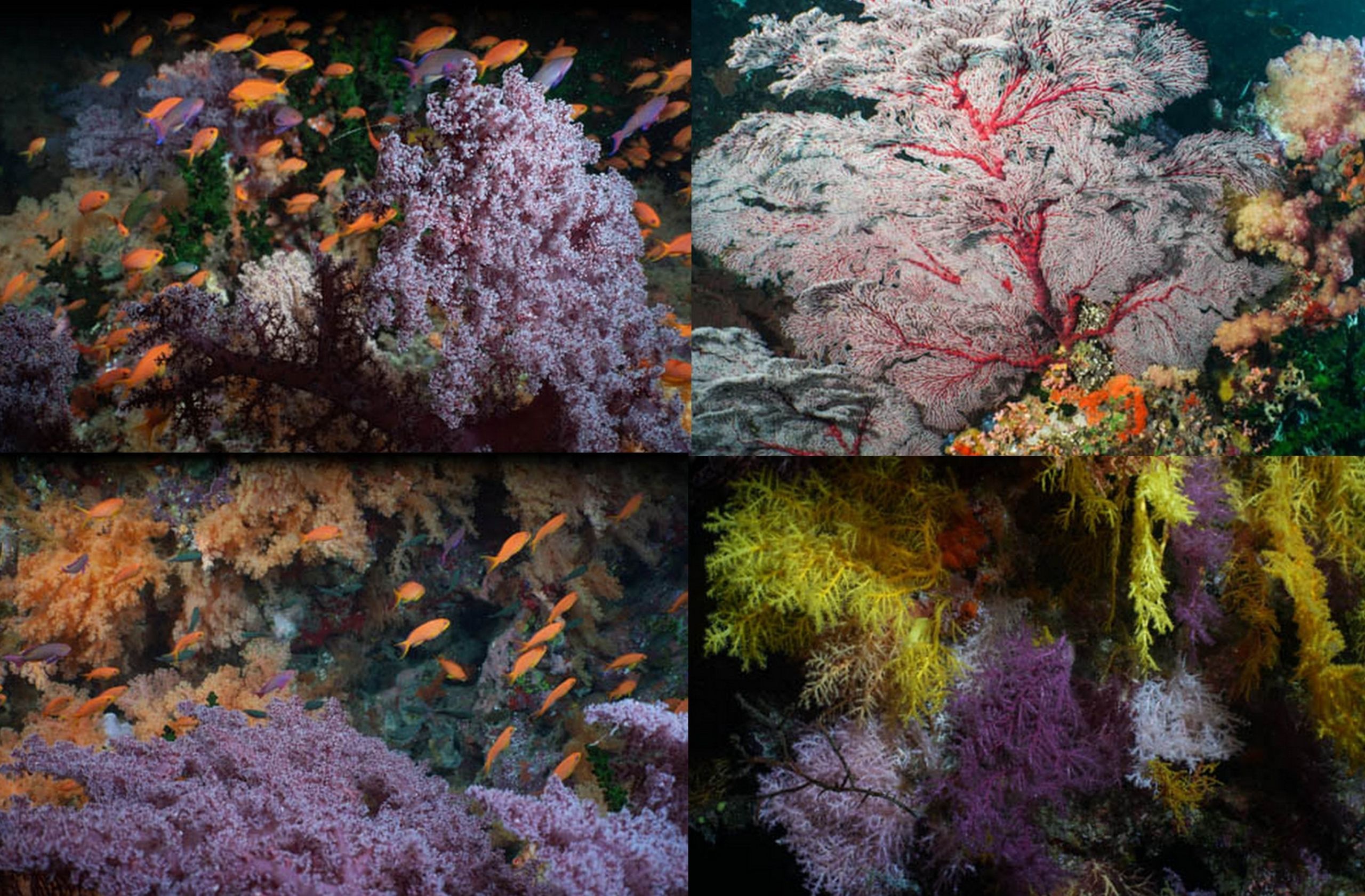 Photos by Richard Seidman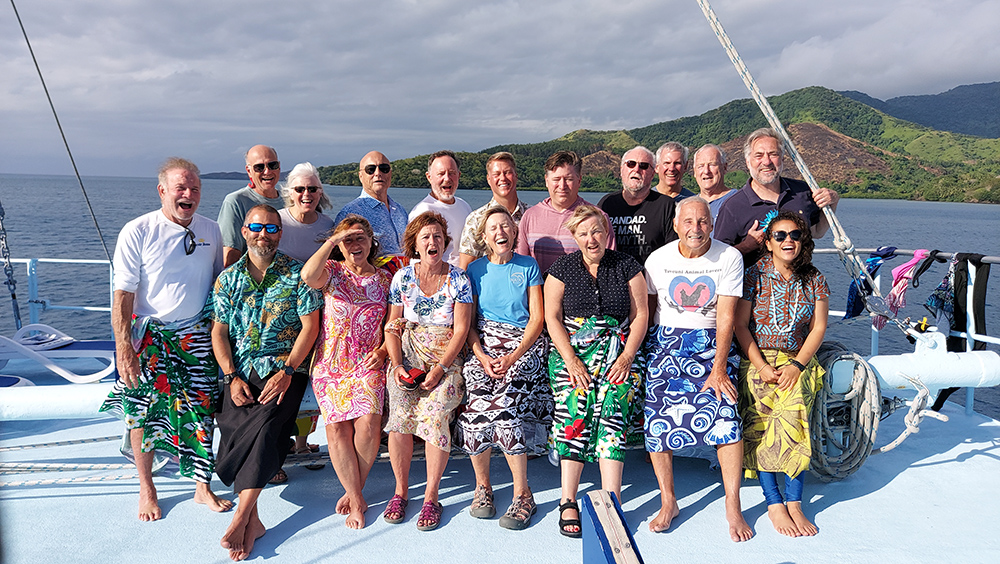 Group photo
Comments
"Thanks for team of NAI'A ship!!! For the best time what I spent in Tonga whale watching trip. "

~ Damir, Kazakhstan. 12 years old