Multinational Goats and Manta Madness
Destination: Bligh Water, Gau, Wakaya, Makogai
Trip Date:
May 20th - May 27th, 2023 -
Comments
Author: Bel & Mike
Welcome Back: Dave Griffore and John!
Congratulations: Andrew, for his 100th dive
What a prefect mix of great people, fabulous diving and exceptional sightings! We had manta madness at Wakaya with multiple sightings of at least 6 individuals, saw bottlenose dolphins, dived with an unreasonable amounts of curious barracudas and had close encounters with grey reef sharks. Nigali was at its best, Wakaya delivered mantas, we saw some rare nudis and had one of our greatest village visits. We don't get tired of saying this, but we don't get tired of this job!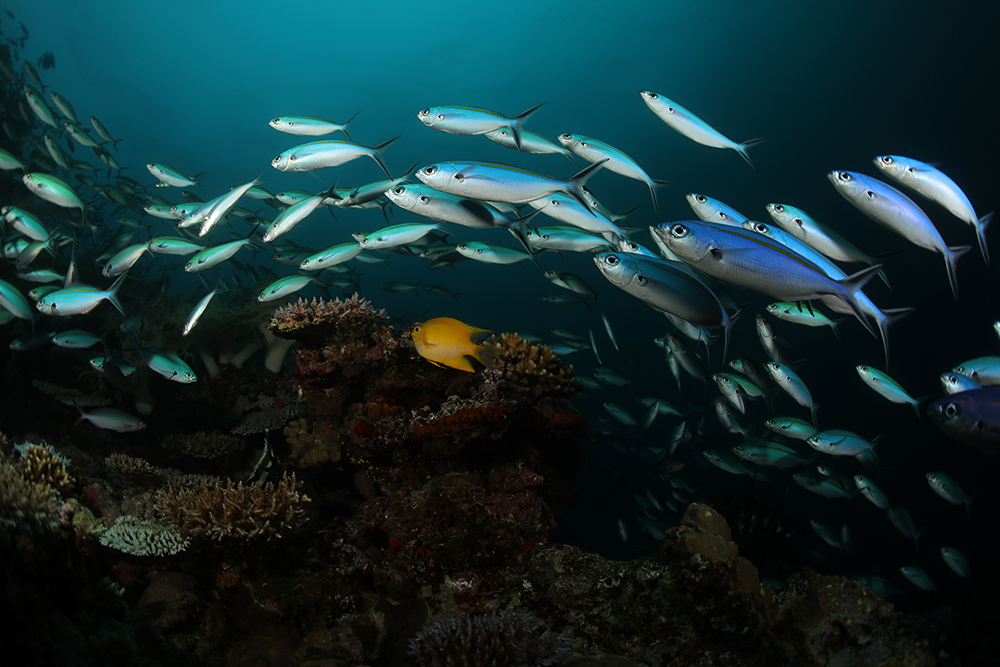 Photo by Vlad: Fusilier traffic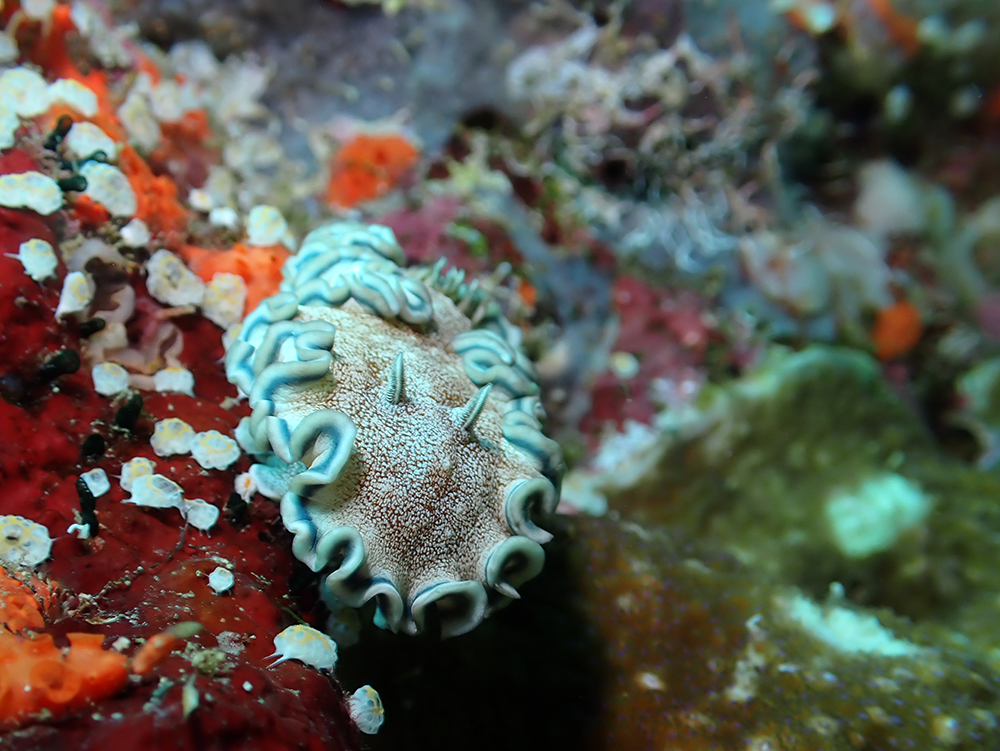 Photo by Kevin: The nudi king, because he's french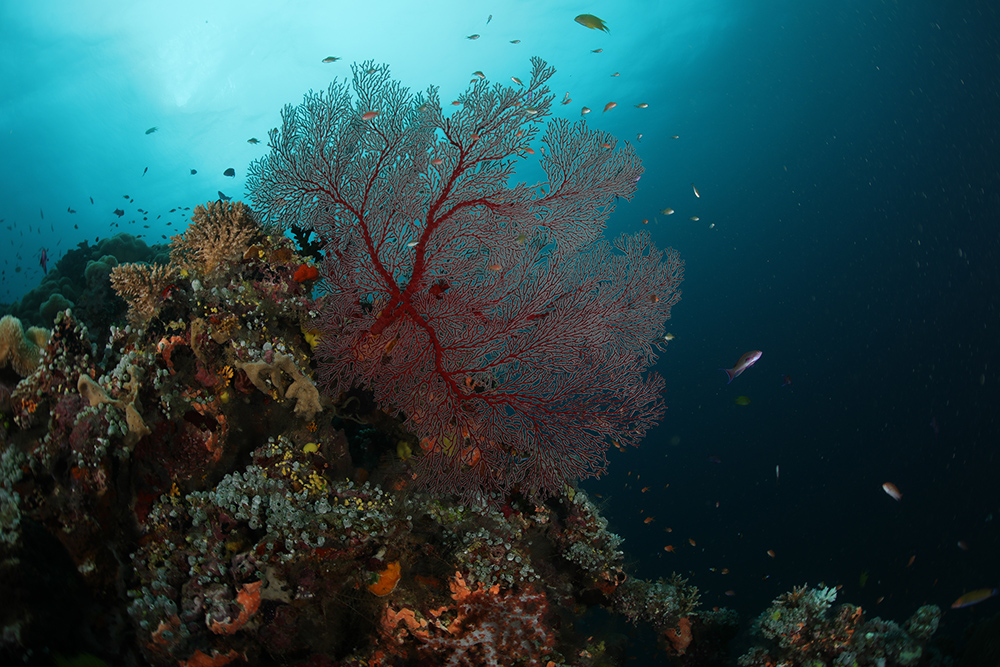 Photo by Vlad: Fan and fish
We started our trip diving the Sea Mounts E6 and Mount Mutiny. There is just not a bad day at these gorgeous sites, especially when bottlenose dolphins show up just before the dive, right next to NAI'A, wishing us a great journey. Aside from the stunning soft corals and the ever impressive cathedral, we saw eagle rays, white tip sharks and the smallest nudibranchs we've ever seen. We had a small detour that evening and got rewarded with a fabulous sunset.
We cruised all night to Gau and had an intense first dive as the current seemed to have been zigging when it should have been zagging. We saw morays, nudibranchs and a very active reef top with a healthy dose of unicornfish. At Nigali, the current was mild despite the very choppy water inside the lagoon. Our dives were mild with more surge than current, but plenty of action. With the visibility good, but not great, the sharks approached us again and again, as did the many barracudas we saw (at least four different species). The snappers were all around and the cabbage patch delivered as it always does.
Our village visit had the presence of the kids, who were home from boarding school and clung to our guests for the entire tour. The villagers had prepared new dances for us and we had all guests performing mekes with the villagers at the same time. It was great fun as always and a very enriching experience.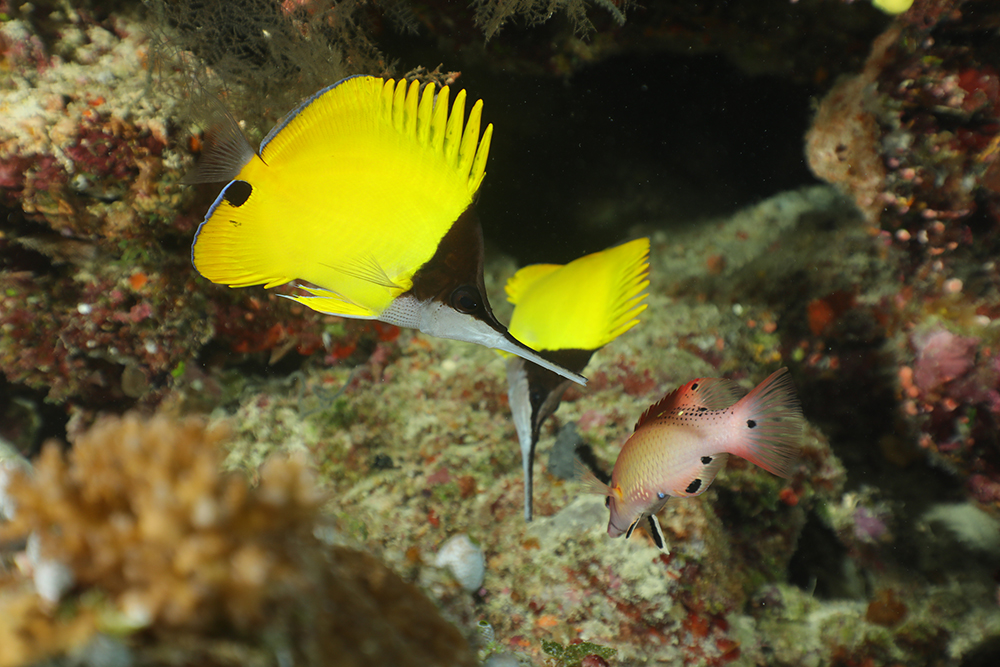 Photo by Vlad: Longnose butterflyfish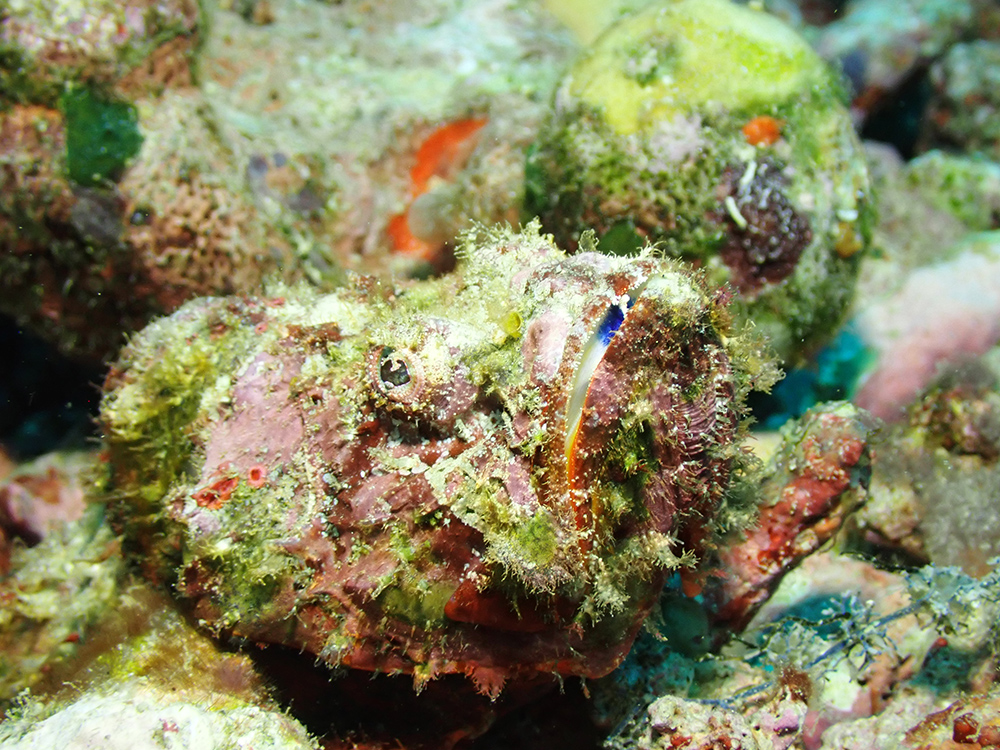 Photo by Kevin: Scorpionfish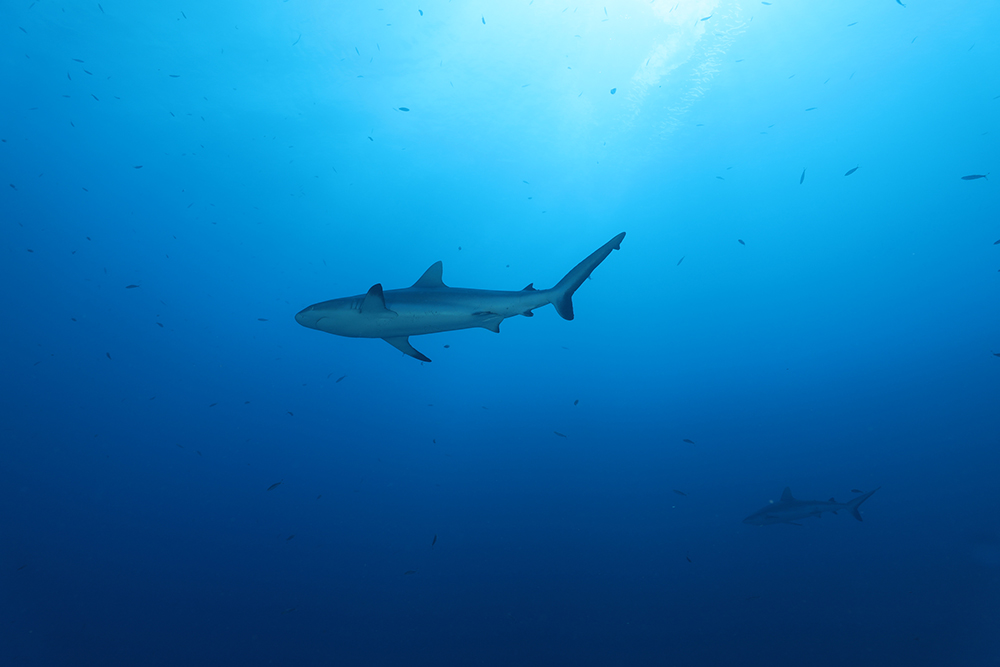 Photo by Vlad: Sharks at Nigali
We moved to Wakaya and almost didn't want to leave at the end of the day. All throughout the day we saw mantas, at least 6 individuals identified. Shirley made many appearances, Dingo hung at the cleaning station with guests (we saw him last trip as well) as did Johnny, and Clarita, M435 and Torontino (named by Galina and Vlad) did short appearances. We also saw tons of blackfin barracudas, a golden mantis shrimp, two leaf scorpionfish and a tiny baby scorpionfish. On the night dive we saw a turtle, white tip sharks, a BIG nembrotha nudi, many small scorpionfish and a VERY long ribbon worm.
After a short trip to Makogai, we spent the day exploring our favorite bommies. The wind picked up, it rained a little and we got COLD! But it didn't matter, because we ventured out anyway and were handsomely rewarded. The visibility was incredible all day and all the reef tops were super active and peppered with redfin anthias. We saw many different flabelinas, three whitecap shrimpgobies, a juvenile spotted parrotfish, a curious eel, some cleaner shrimp, a leopard blenny, a pair of NAI'A pipefish, a huge scorpionfish and a leaf scorpionfish. On the night dive, the 2 brave souls that ventured with Mike saw a squid, a boxcrab and a spotted stingray.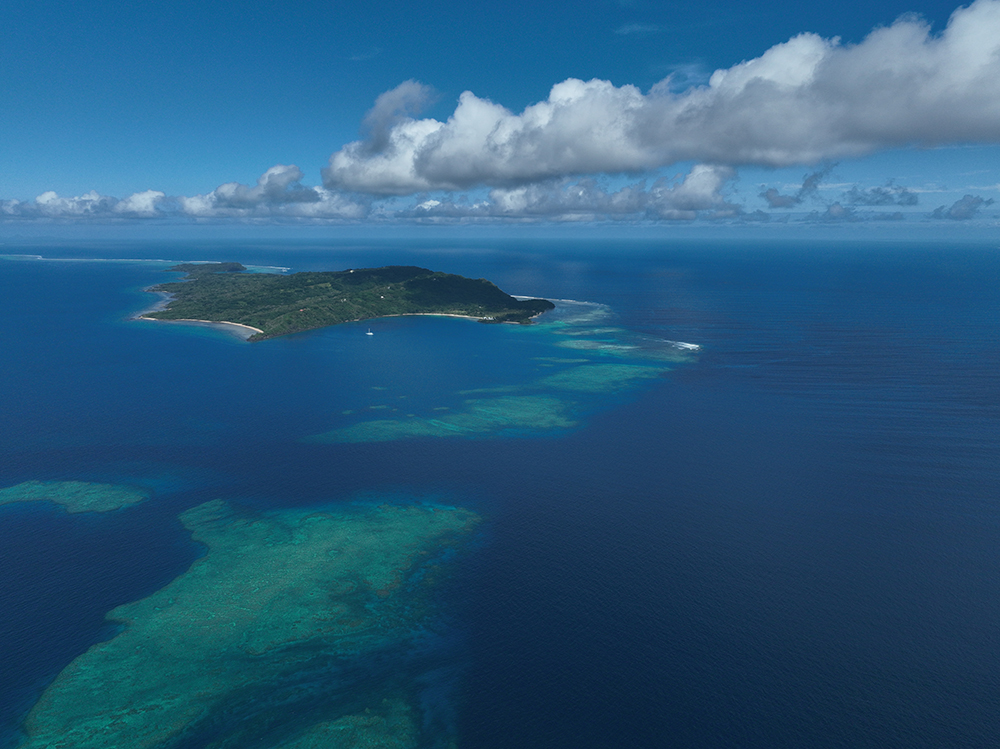 Photo by Vlad: Wakaya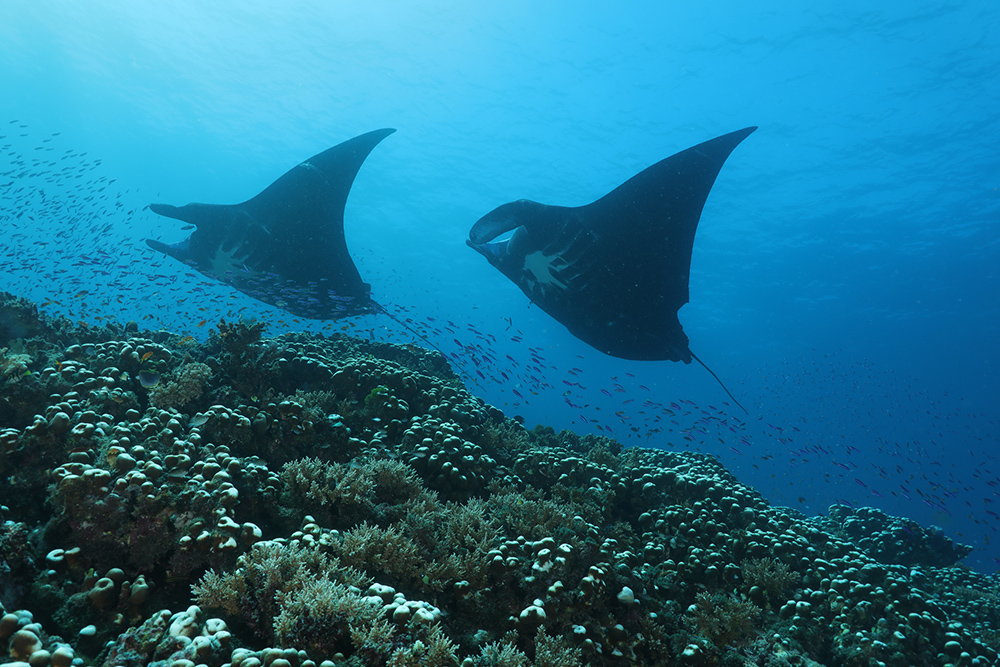 Photo by Vlad: Dingo and M435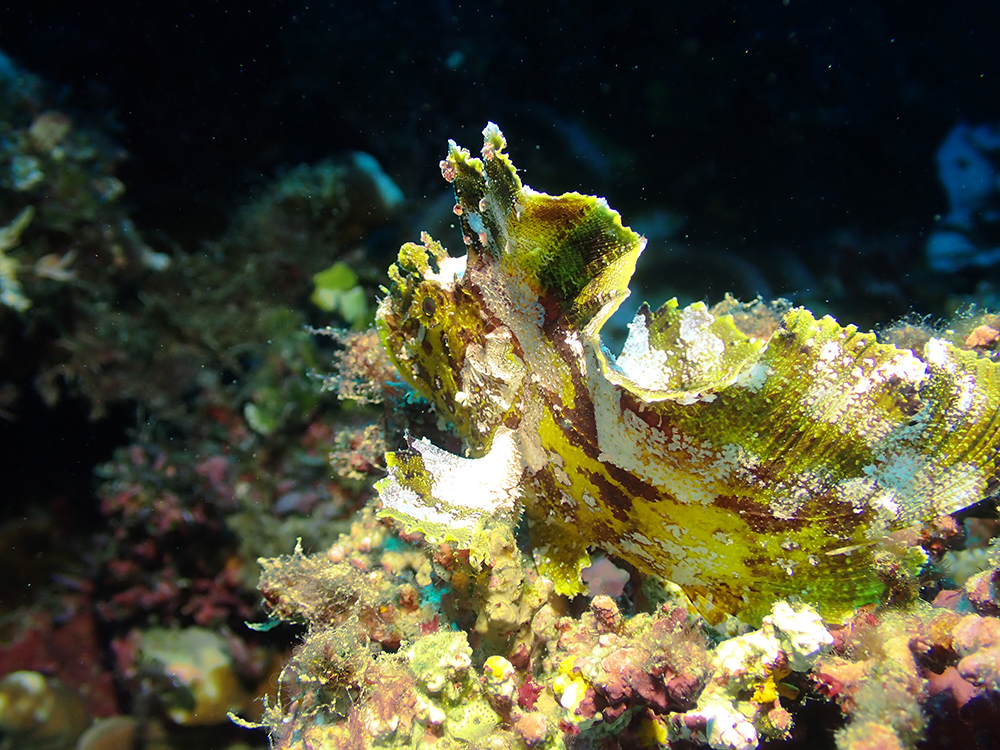 Photo by Kevin: Leaf scorpionfish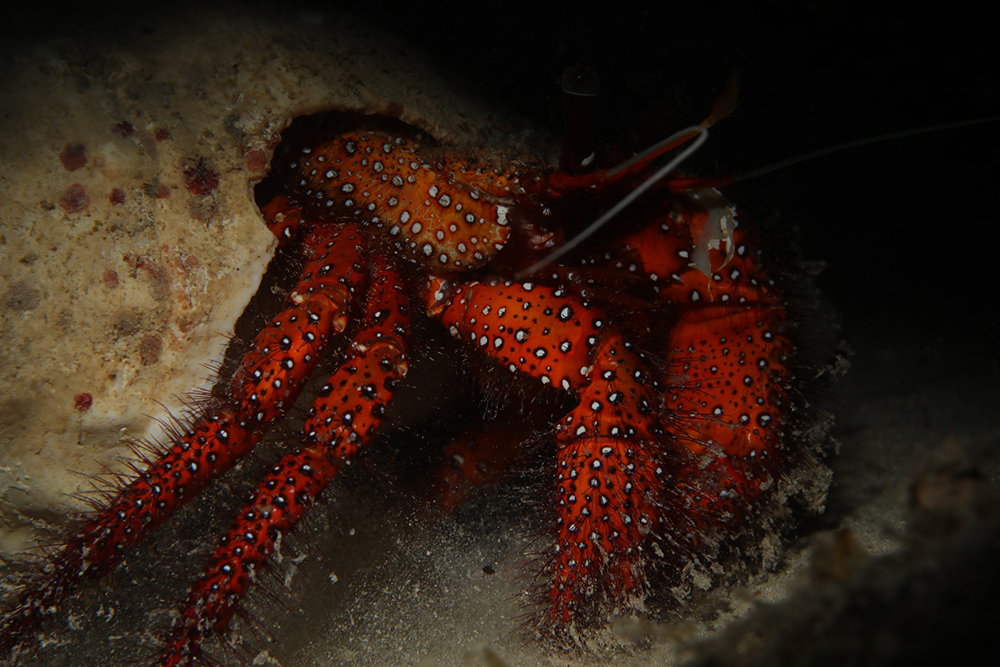 Photo by Vlad: Hermit crab on night dive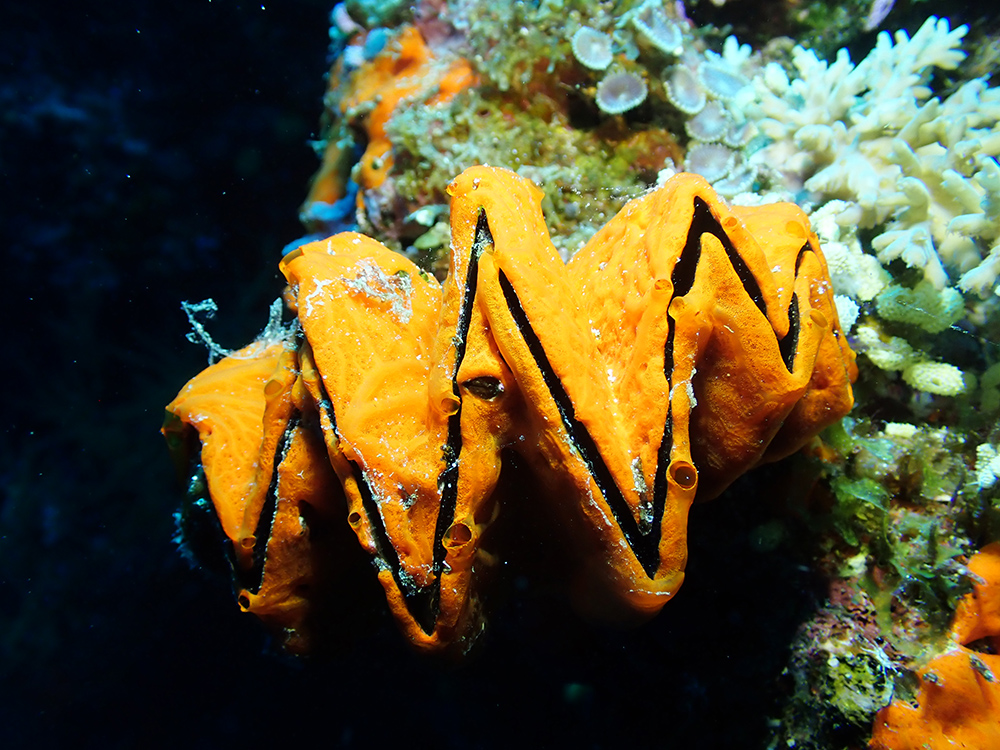 Photo by Kevin: Scary oyster
Vuya welcomed us with strong winds and lots of clouds, but no rain. The fusiliers welcomed the currents and we even had some sightings of a few big barracudas and rainbow runners. The reef tops were incredibly active and sightings throughout the day included many flabelinas, a few turtles, sea spider, Spanish mackerel, glossodoris nudis and other fun slimy critters. Our Kava Party was a big hit, it even included some kiwi songs. We discovered just how wildly different goats sound around the world (NZ, USA, Latvia, UK, France). We also found out our guests are definitely city folks, as the animal song had the most bizarre noises we ever heard. Can someone call a vet, please?
We struggled to wake up after the late night at the kava party (not late, late…liveaboard late, 21:30) but enjoyed a day with low winds and the sun came out to bid us goodbye. The iconic Mellow Yellow, Coral Corner and Charlie's Garden were covered with a never-ending supply of fish. Flasher wrasses, octopuses, shrimps, morays, a massive humphead wrasse, twotone dartfish and a few sharks kept us entertained and grateful for this incredible Marina Reserve.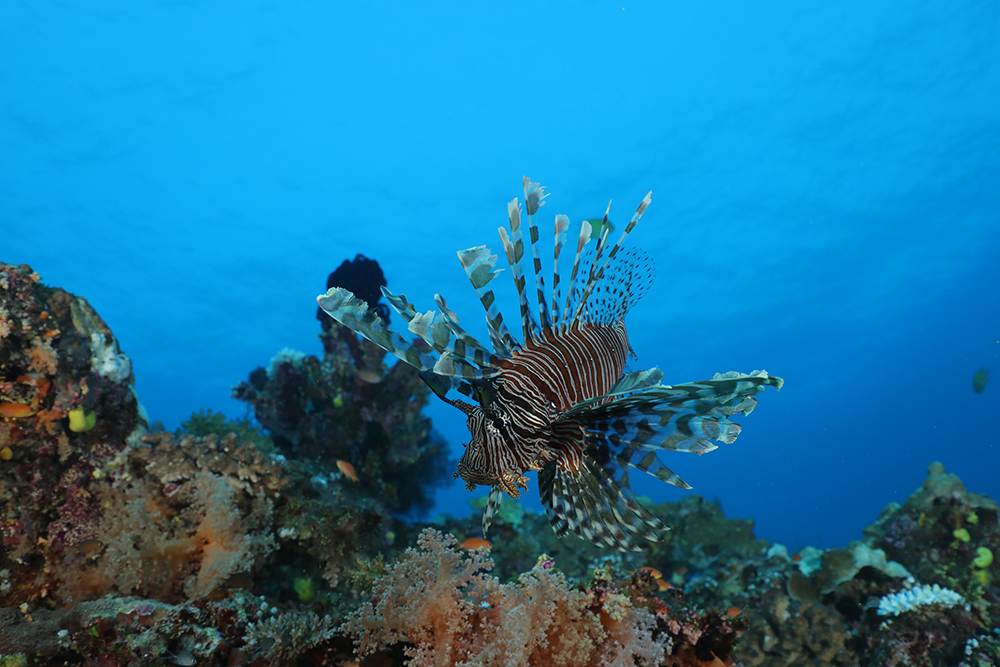 Photo by Vlad: Common lionfish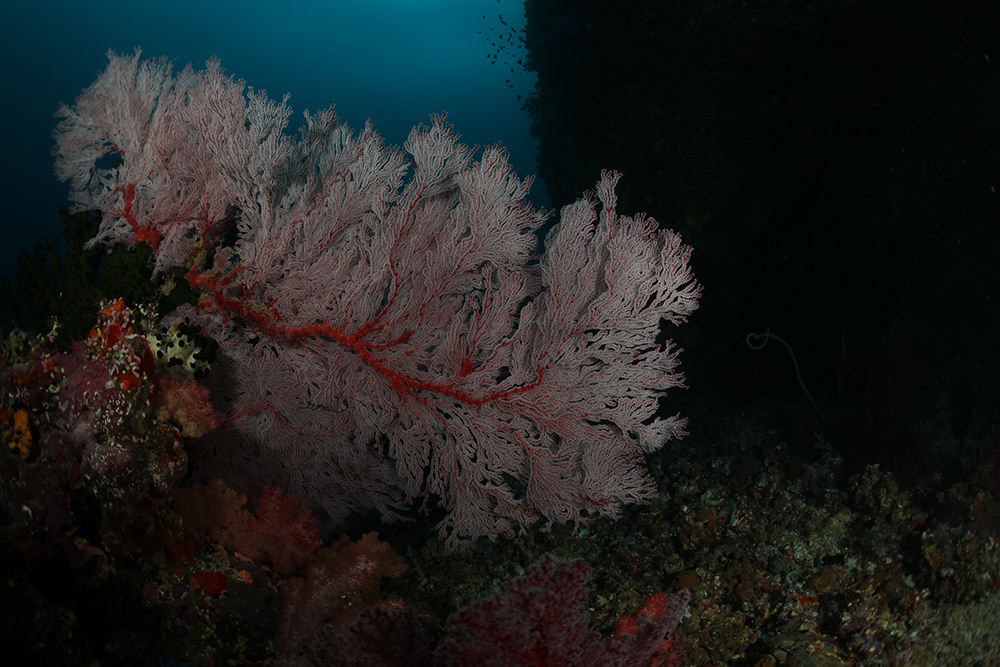 Photo by Vlad: UndeNAI'Ably beautiful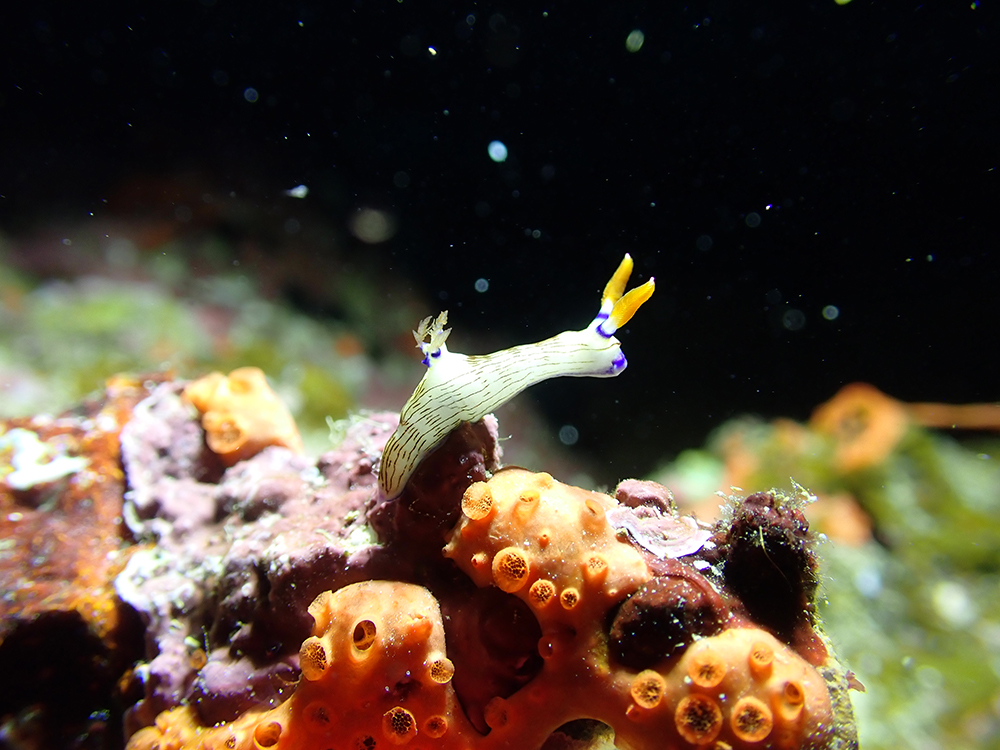 Photo by Kevin: The nudi king, because he's french II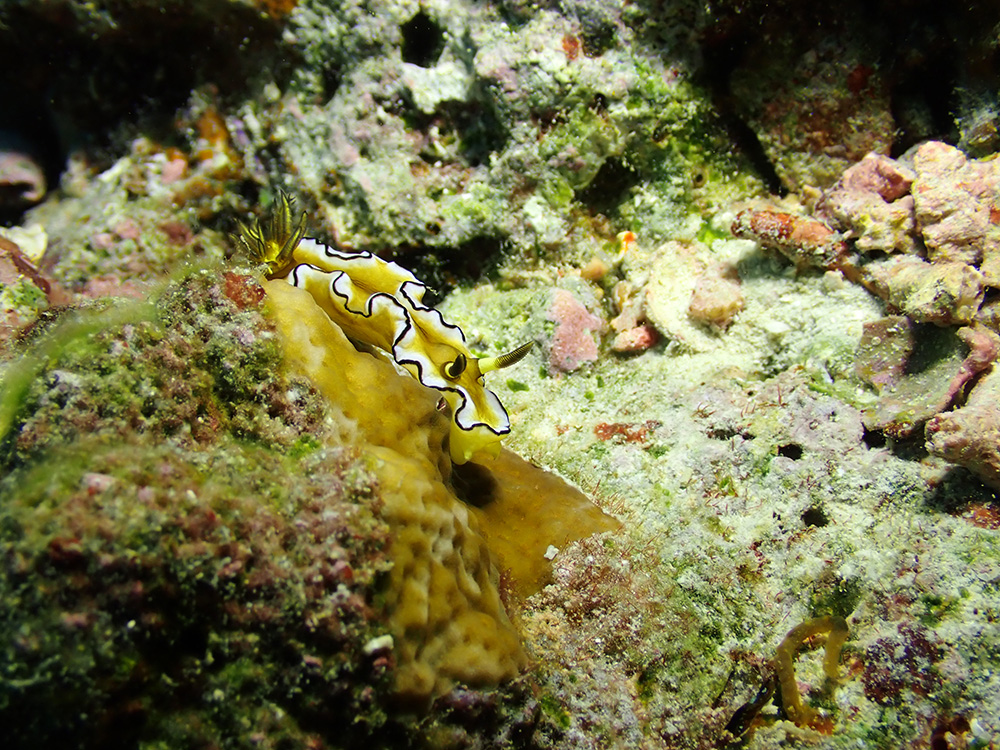 Photo by Kevin: The nudi king, because he's french III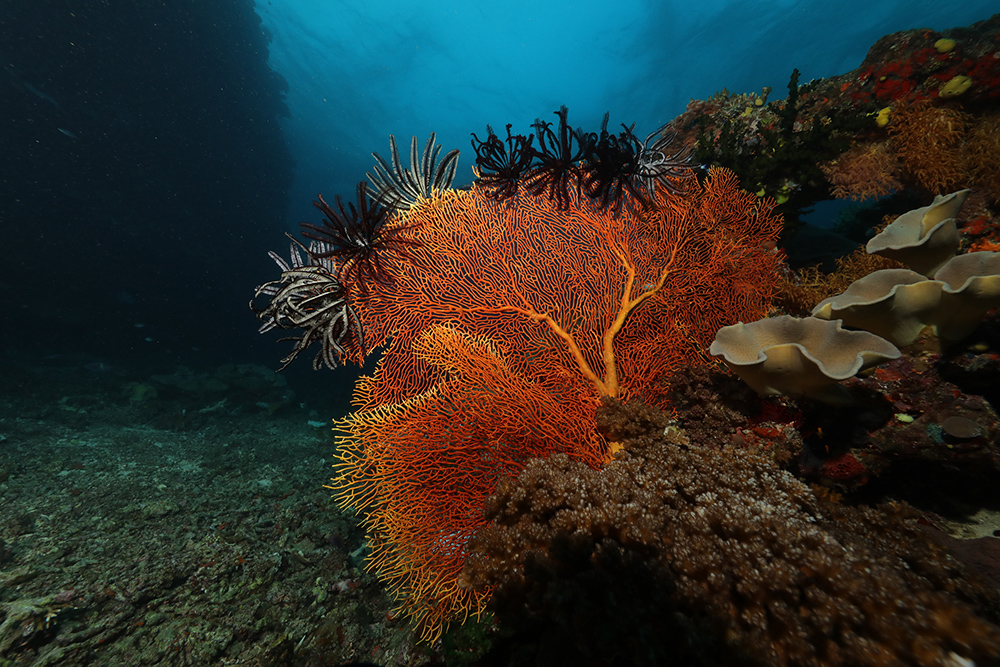 Photo by Vlad: Fan and crinoids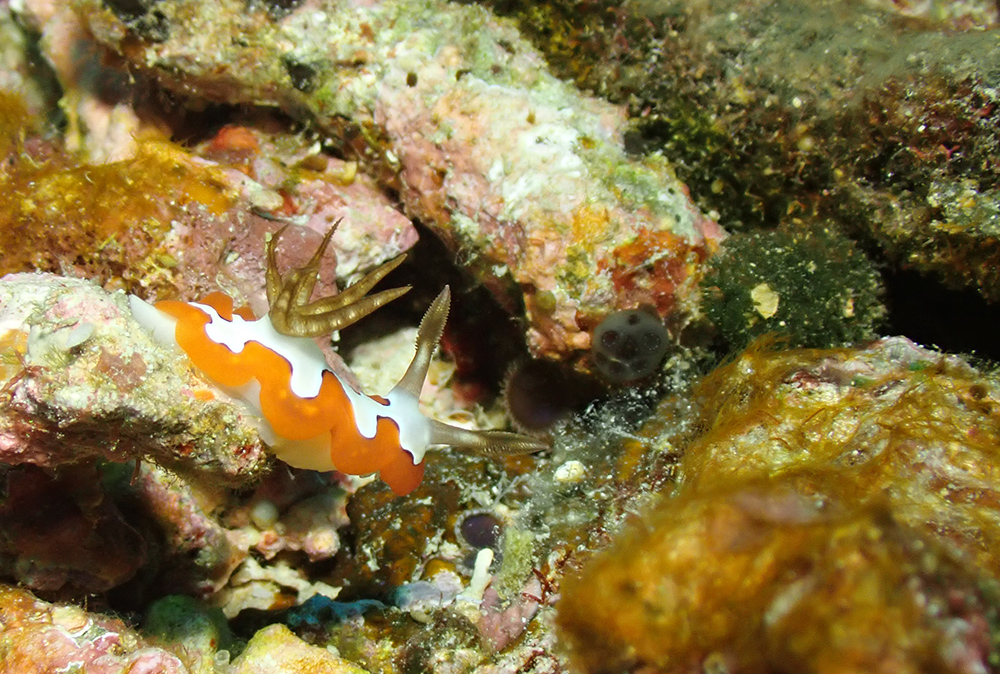 Photo by Kevin: The nudi king, because he's french IV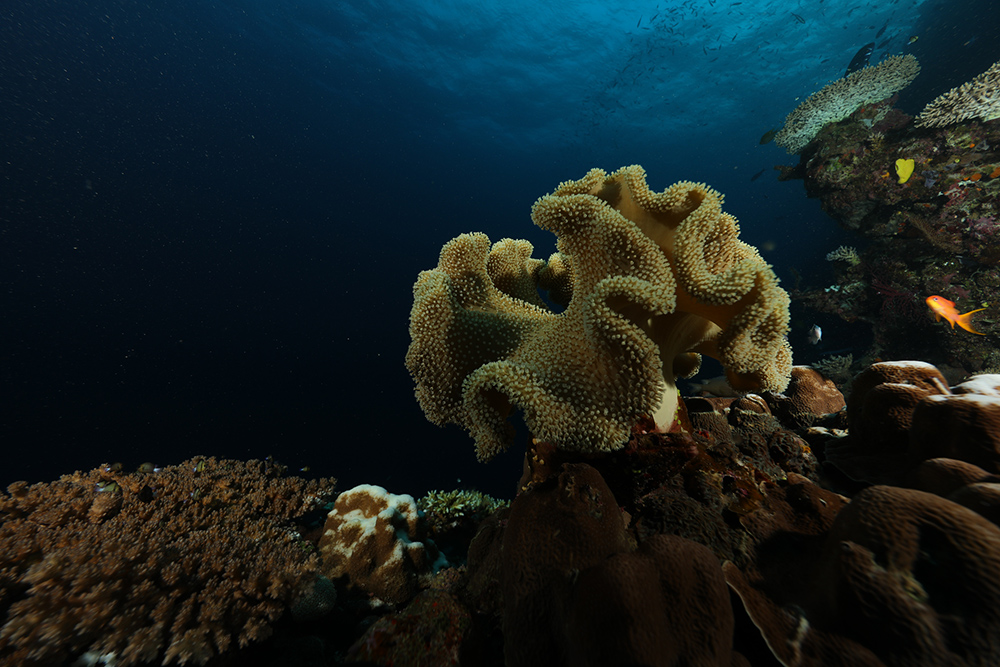 Photo by Vlad: Leather coral
We headed back to Lautoka fuelled by a few drinks and a lot of great conversation, knowing this trip had a special connection between the guests. Some of them already making future plans to dive together. We were gifted a gorgeous sunset and thanked the powers that be for another wonderful trip. And for the fact that, despite all threats, Bob never went commando under his sulu!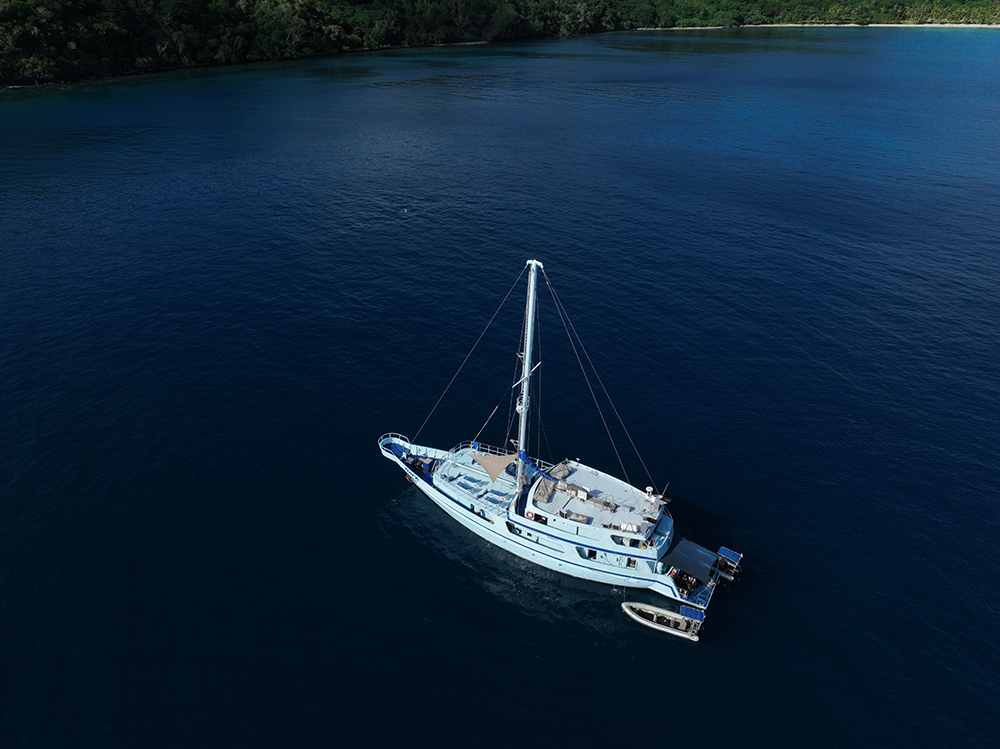 Photo by Vlad: NAI'A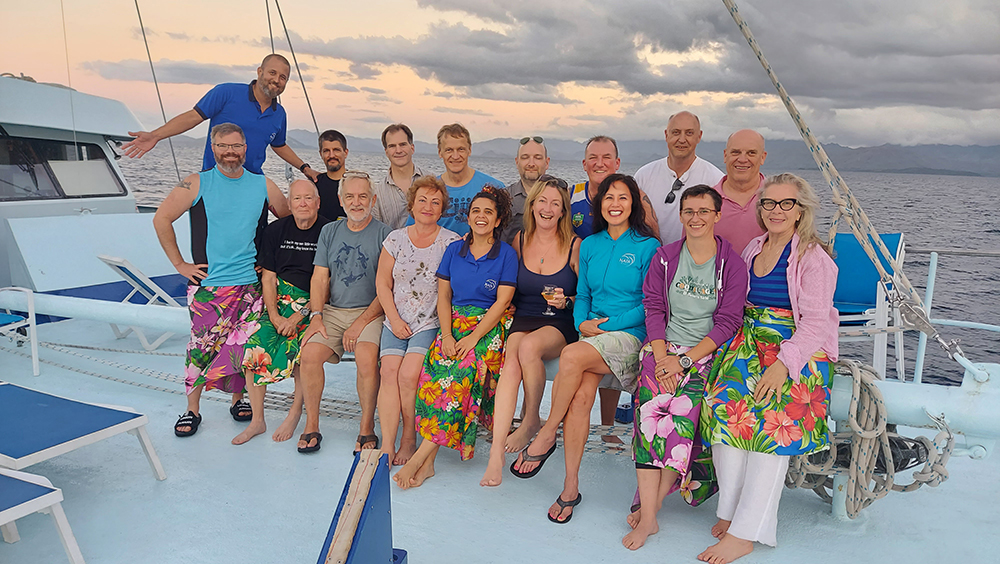 The multinational goats
Comments
"This trip was better than I expected. And I expected it to be pretty frickin' great. Thanks to all the crew who made our first liveaboard so memorable."