Sonia's Superstars - The Sequel
Destination: Fiji's Bligh Waters
Trip Date:
Jun 15th - Jun 25th, 2019 -
Comments
Author: Vanessa & Chad
Welcome Back: Christina, Mary, Ann, Dallas, Susan & of course Sonia!
Congratulations: Peter on 100 dives, Michael on 1000 dives and a Happy Birthday to John!
This week saw the return of Sonia and her second group of Superstars! Which from the get-go meant only one thing: another super easy, relaxed, FUN charter. We guess like attracts like: Sonia definitely draws in a stellar bunch or guests from around the world. They've all been diving together for many, many years and it's a delight to see old friends enjoying the ocean together.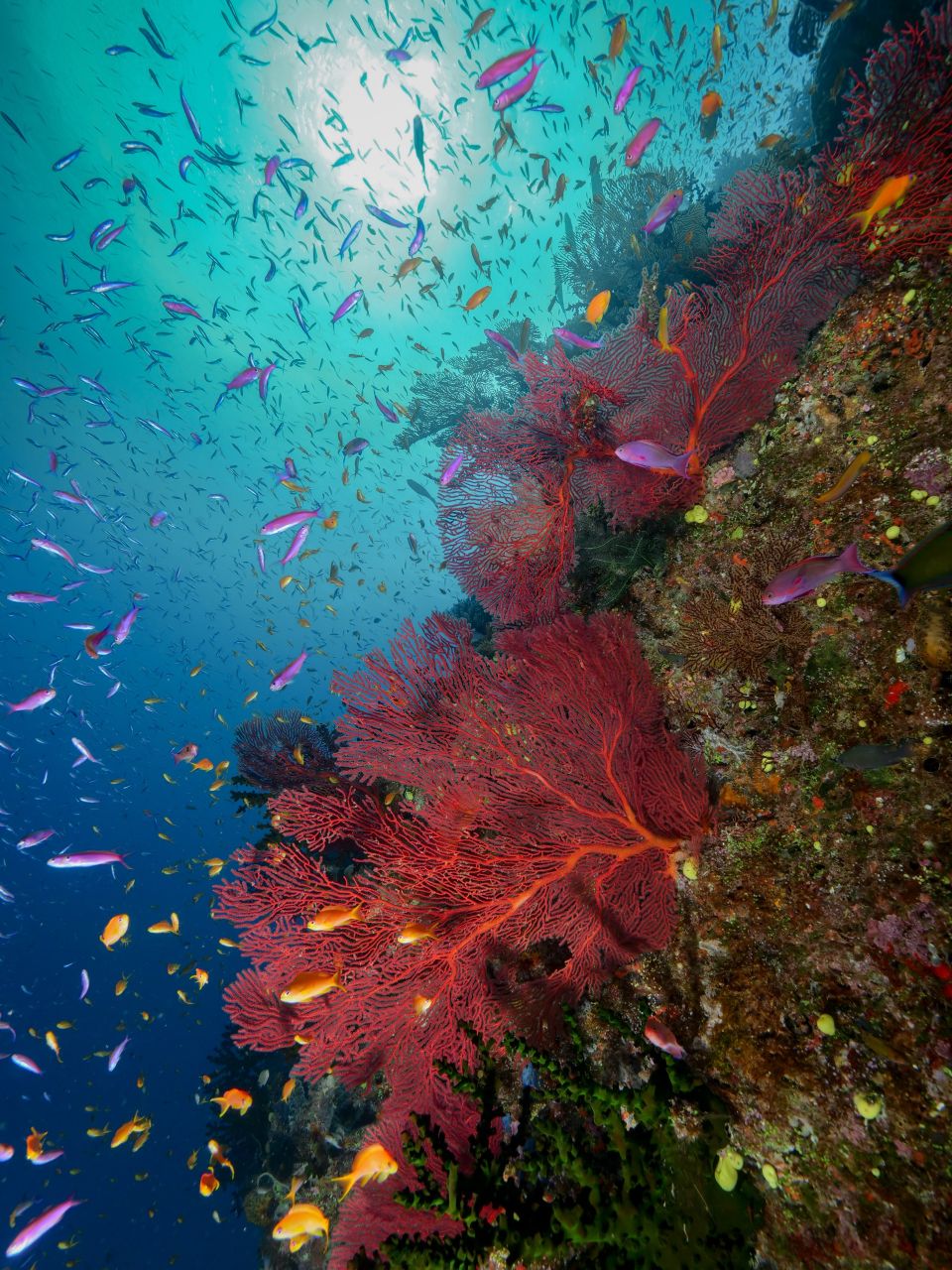 by Dave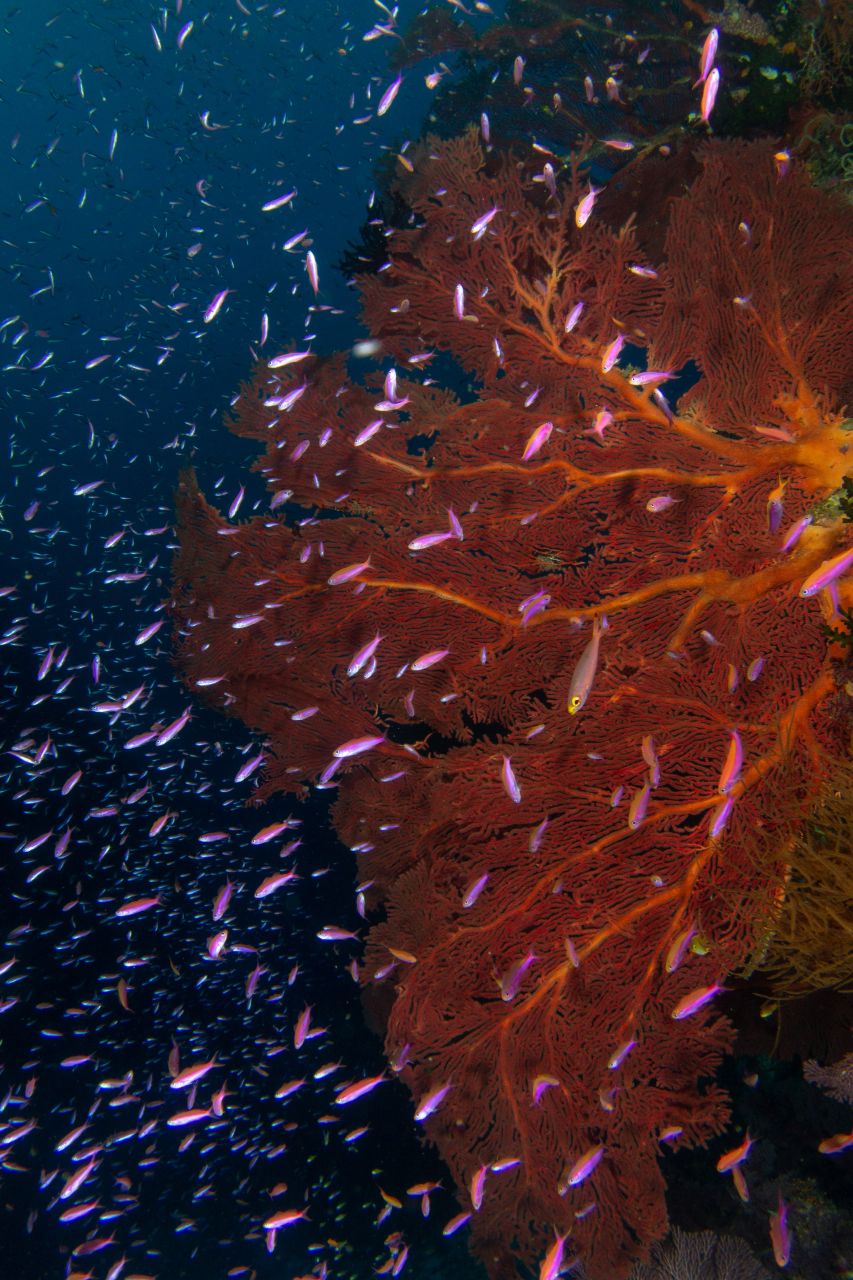 by Doreen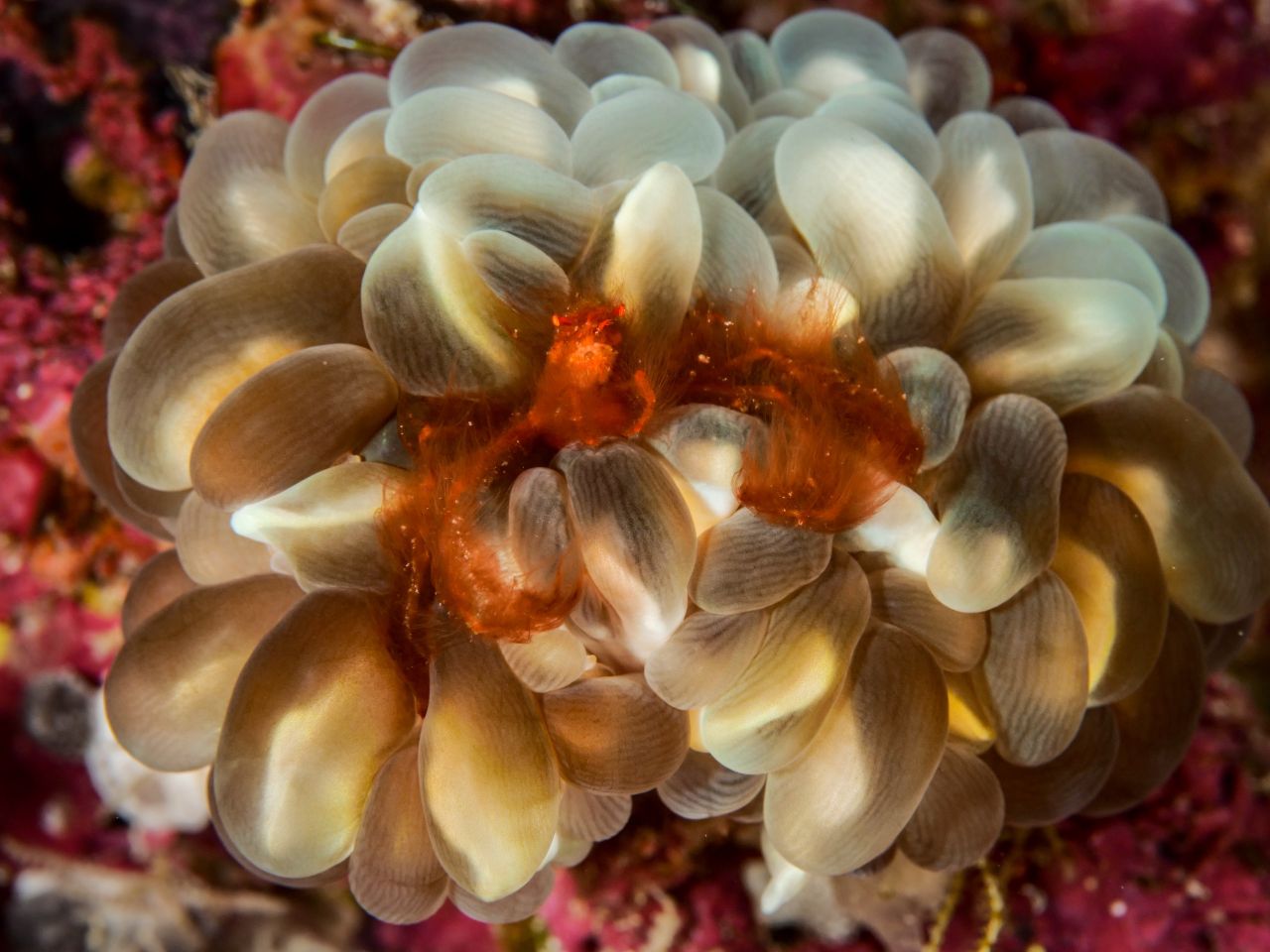 by Dave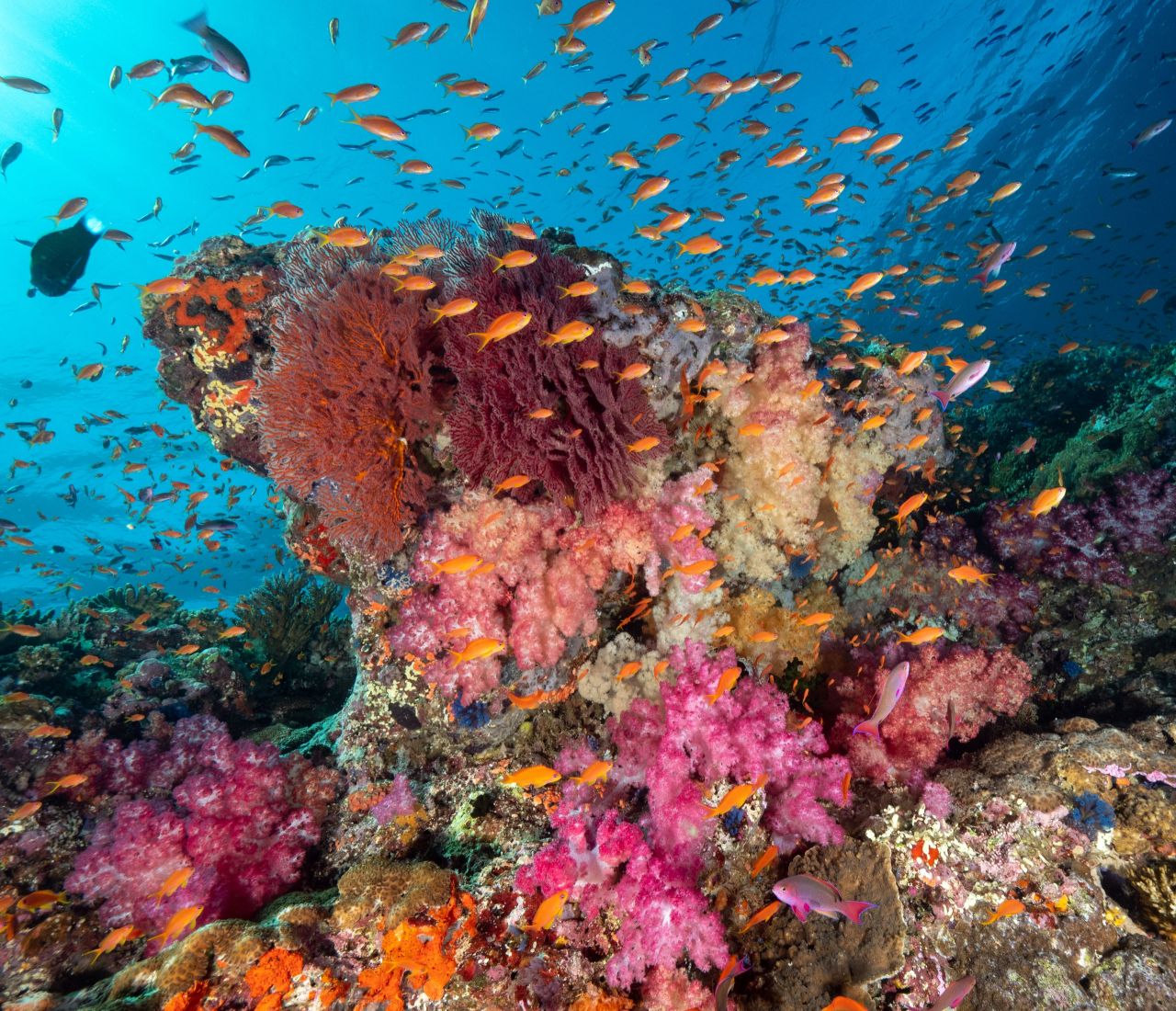 by Dave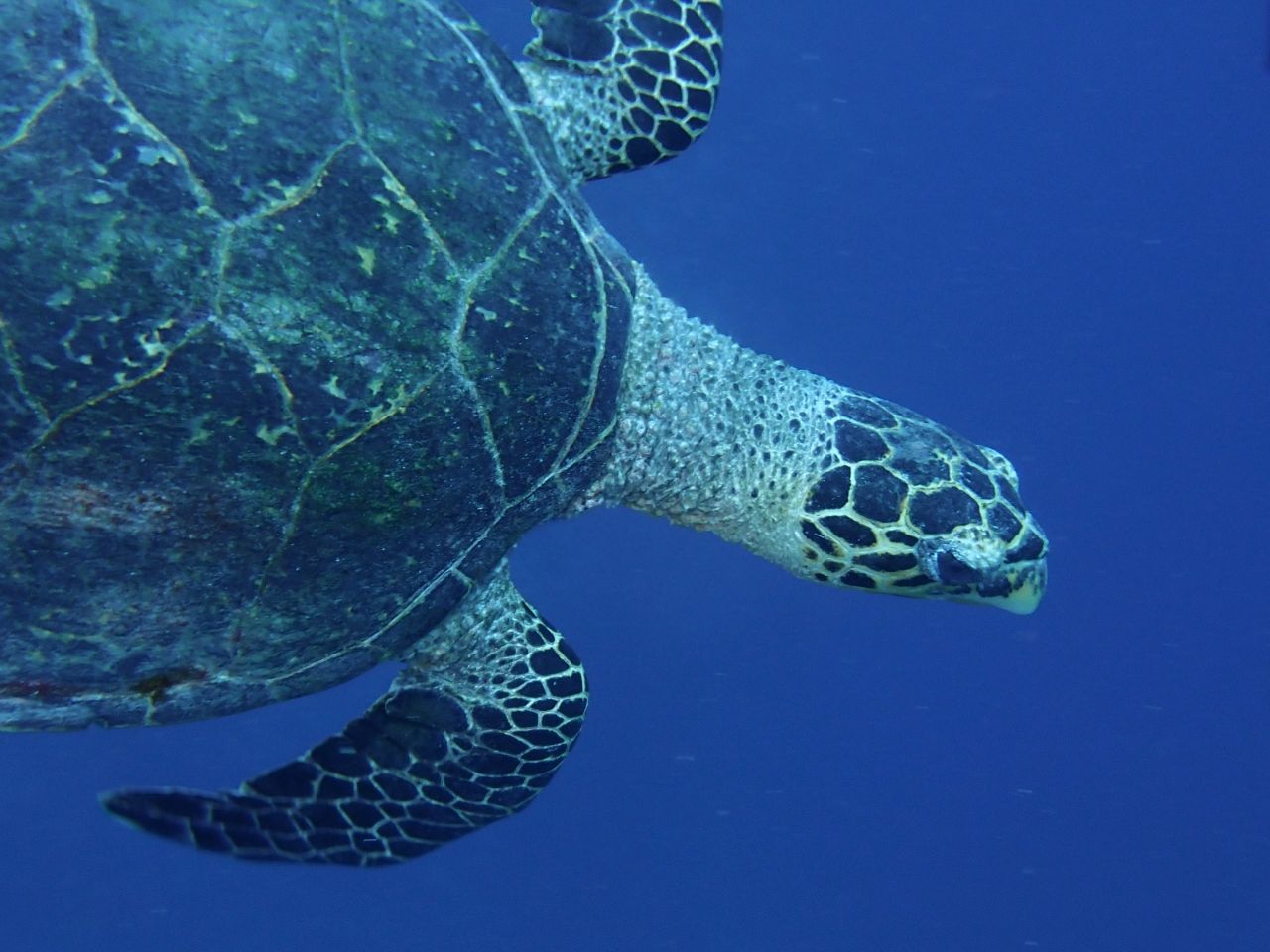 by Mary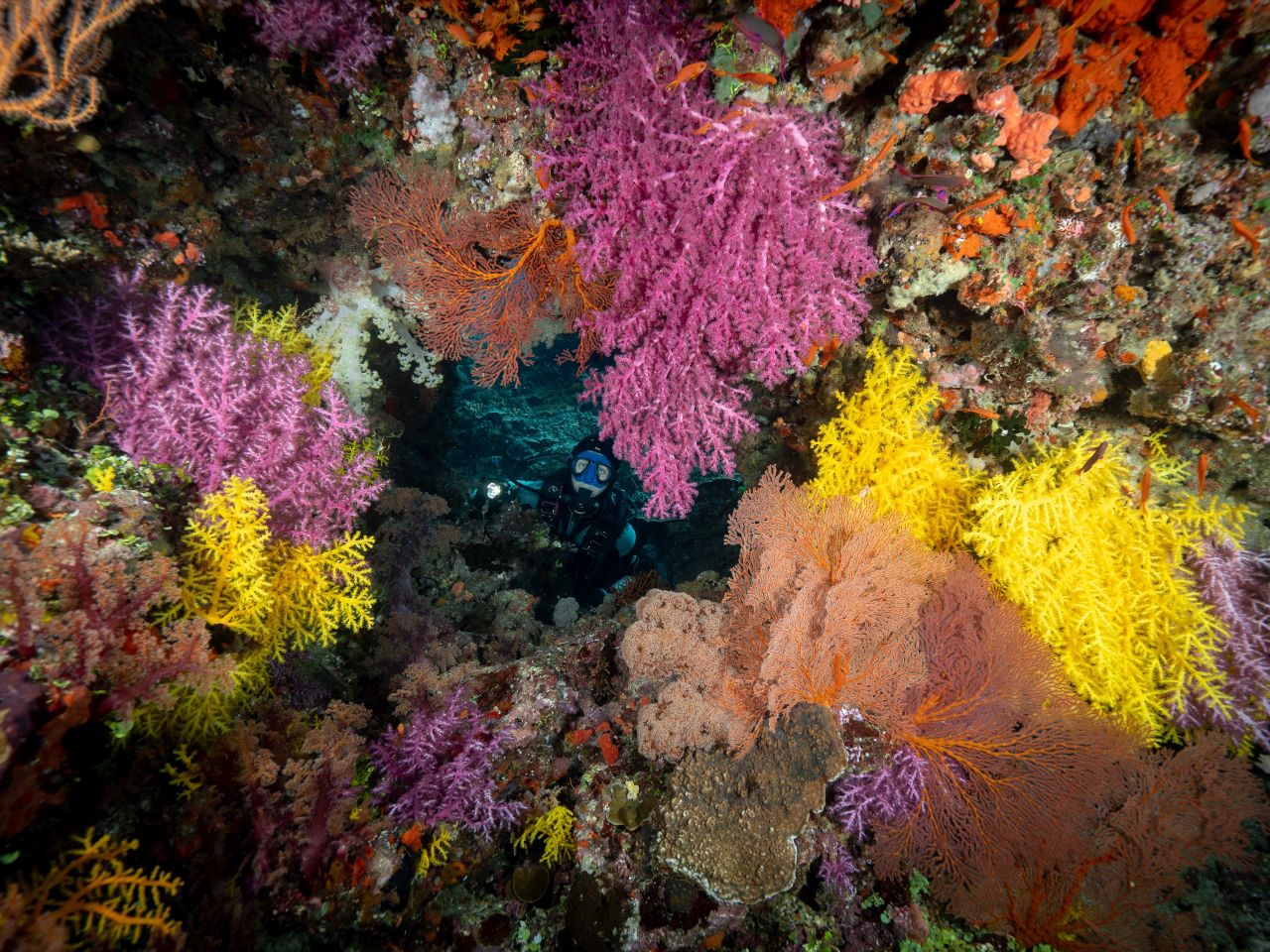 by Dave
Our intention was to spend our first day diving in the Vuya region. However, we woke up to pretty rough seas which doesn't bode well in this exposed area. We tackled the first dive as planned and, underwater, conditions were glorious: our divers LOVED Cat's Meow and Humann Nature, with mild currents and stunning soft corals. However, by the time they surfaced the wind had picked up another notch and things were getting a little hairy so we made the smart decision to shift to a calmer anchorage and come back to Vuya another day. That's the beauty of a 10-day trip: plenty of room to maneuver!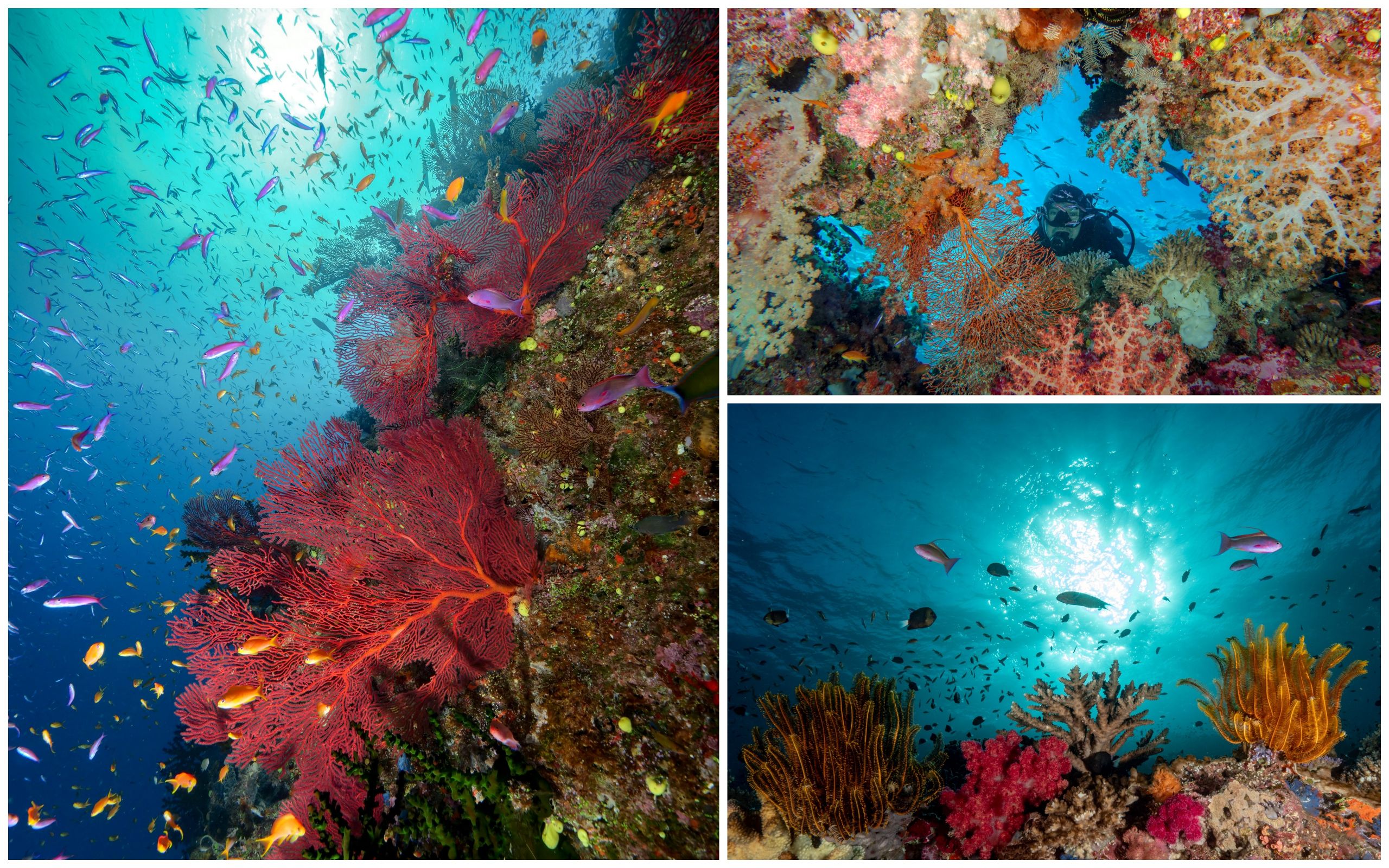 Photo credits (Left, top right, bottom right): Dave, Doreen, Dave 
Straight after breakfast, we shifted just an hour over to Vatu-i-ra which was MUCH calmer. We enjoyed two excellent dives at Mellow Yellow and Maytag: both were truly spectacular, just raining anthias and fusiliers. In fact, we could hardly see the reef for all the fish! There was a good, healthy current which encouraged everything to congregate: harder work for us but sure worth it (although one certain New Zealand lady – who is quite clearly superhuman – made it look effortless!). We finished the day with a post-dinner night dive. Well, actually, only one person – our unstoppable Swiss superstar - did! The rest were too tempted by the wine at dinner….
We left Vatu-i-ra to head all the way south to the island of Gau. We began the first day there with lovely, peaceful dives on Jungle Jig and Nigali Outside Slope: we had next to no current and viz for miles. A couple of divers were lucky enough to see a lone hammerhead shark passing by! The rest had to content themselves with a pair of giant lobsters, a tight school of bream glistening in the sun… And then playing around trying to perfect their back flips on the safety stop! Then came the highlight dive of the day: Nigali Passage. We hit it right in the middle of the incoming current so conditions were prime: a great drift, with awesome visibility and impressive concentrations of barracuda, jacks, snappers and sharks. We celebrated a killer day of diving with a trip into land and a visit to our dear friends at Somosomo village. Well done and thank you to our guests who got so involved and busted out some serious dance moves!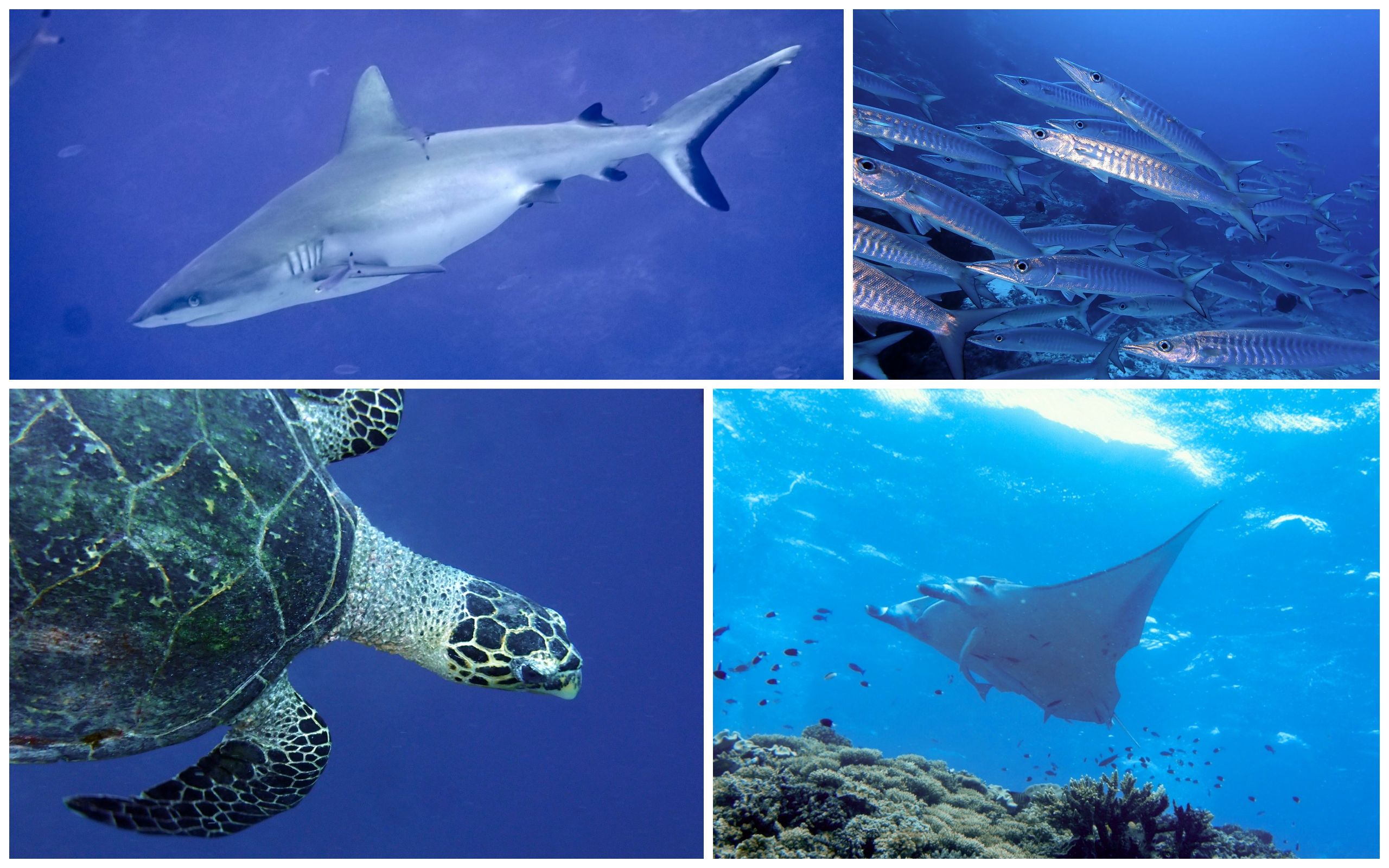 Photo credits (clockwise from top left): Peter & Susan, Mary, Doreen, Mary 
We began our next day at Gau with truly exceptional dives at Jim's Alley and Anthias Avenue: we didn't see anything 'special' (it's ALL special obviously but you know what we mean!) but the conditions were hands down the nicest we've EVER seen them. The viz was so crystal we felt like we were flying rather than diving! The serenity and other worldliness were incomparable. We then picked up the pace a notch back at the Passage: less serene, more adrenaline! We enjoyed all the usual suspects as well as a banded sea snake, an eagle ray and a cute chocolate brown leaf scorpionfish. We ended with a lovely 10-15 minutes cruising over the top of the cabbage patch: it is mesmerizingly pretty and so great to see such healthy coral. The day was rounded up with a fun dusk dive: our divers were treated to another banded sea snake and also a couple of huge pleurobranchs.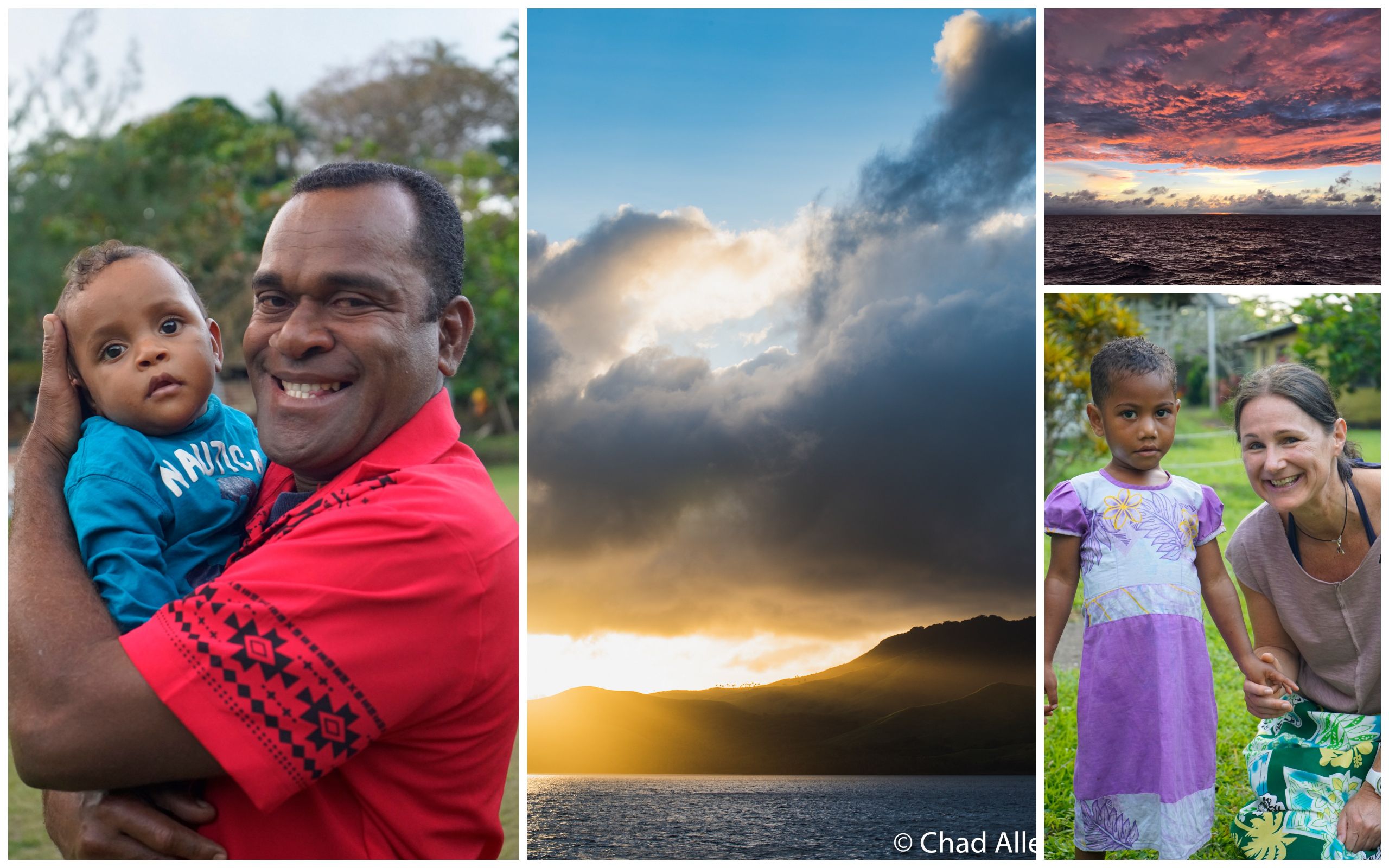 Photo credits (Left, center, top right, bottom right):  Peter & Susan, Chad, Anjo, Peter & Susan
Overnight, we headed slightly north to the island of Wakaya. What. A. Day. Mantas on every single dive!! We really couldn't believe our luck. Some were 'just' fleeting fly-bys, others were a lazier 'passing on through'… But the ultimate was a group of four making full use of the cleaning station at Vatu Vai for over 30 minutes. Incredible! We ended the day with a super peaceful dusk dive in the bay with tons of cool macro life on show: multiple pipefish, hordes of skeleton shrimp and the cutest, most teeny tiny pygmy octopus.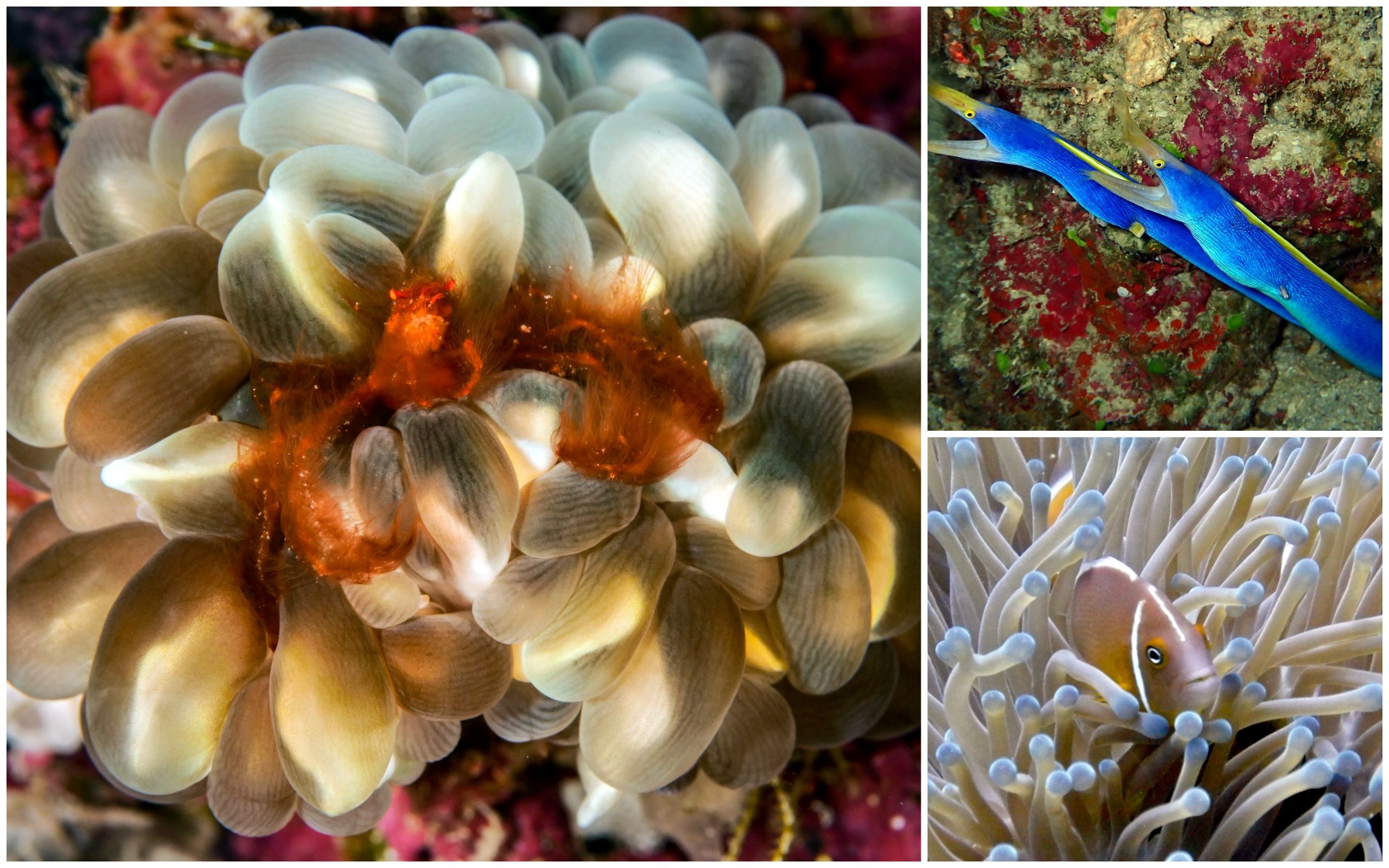 Photo credits (left, top right, bottom right): Dave, Mary, Peter & Susan 
Next up: two full days in Namena and we had a sneaky suspicion these folks were going to LOVE it. We weren't wrong! Our guests went NUTS for Grand Central Station in particular and we don't blame them: it's just sooooooooo darned good. We spent the full dive in the clearest water surrounded by countless barracuda, circling grey reefs and enormous tuna: surfacing afterwards felt like returning from a fantasy world. Was it actually real?! Just to be sure, we had to go back a second time the next day and do it all again! That evening we managed to sneak in a little kava party to celebrate such a fabulous day. Thank you to Sonia for your sevu sevu: really kind and thoughtful.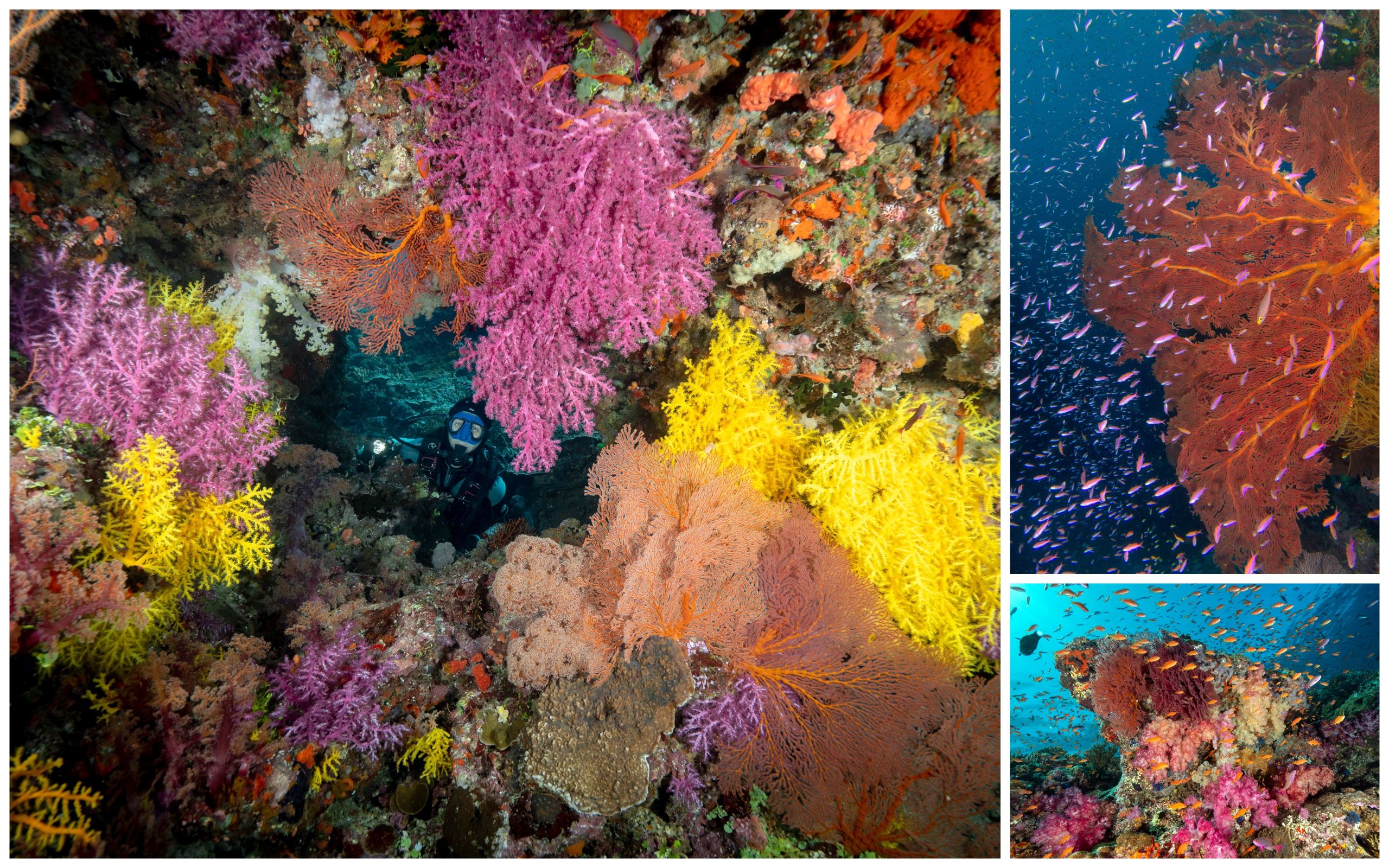 Photo credits (left, top right, bottom right): Dave, Doreen, Dave 
Heading back west, we spent the following couple of days in the Vatu-i-ra region. We began with two dives on our infamous sea mounts, Mount Mutiny and E6. Everyone really enjoyed the former, but RAVED about the latter. It is a truly spectacular site, with bright light pouring into 'The Cathedral' and gorgeous, colorful soft corals puffed up to perfection. It's such a beautiful spot, in fact, that no one actually bothered to explore the rest of the site, quite content to spend the dive going back and forth through The Cathedral's twists and turns! That afternoon and the following day we had several great dives at The Whole Shebang, Go Mo, Mellow Yellow and Coral Corner. We had glorious conditions and really got to enjoy Fiji's diving at its finest: endless vibrant color, enormous soft corals smothering the reef and so many anthias and fusiliers you could barely see said reef! We returned to Coral Corner for one last dusk dive which turned out to be nice and sharky.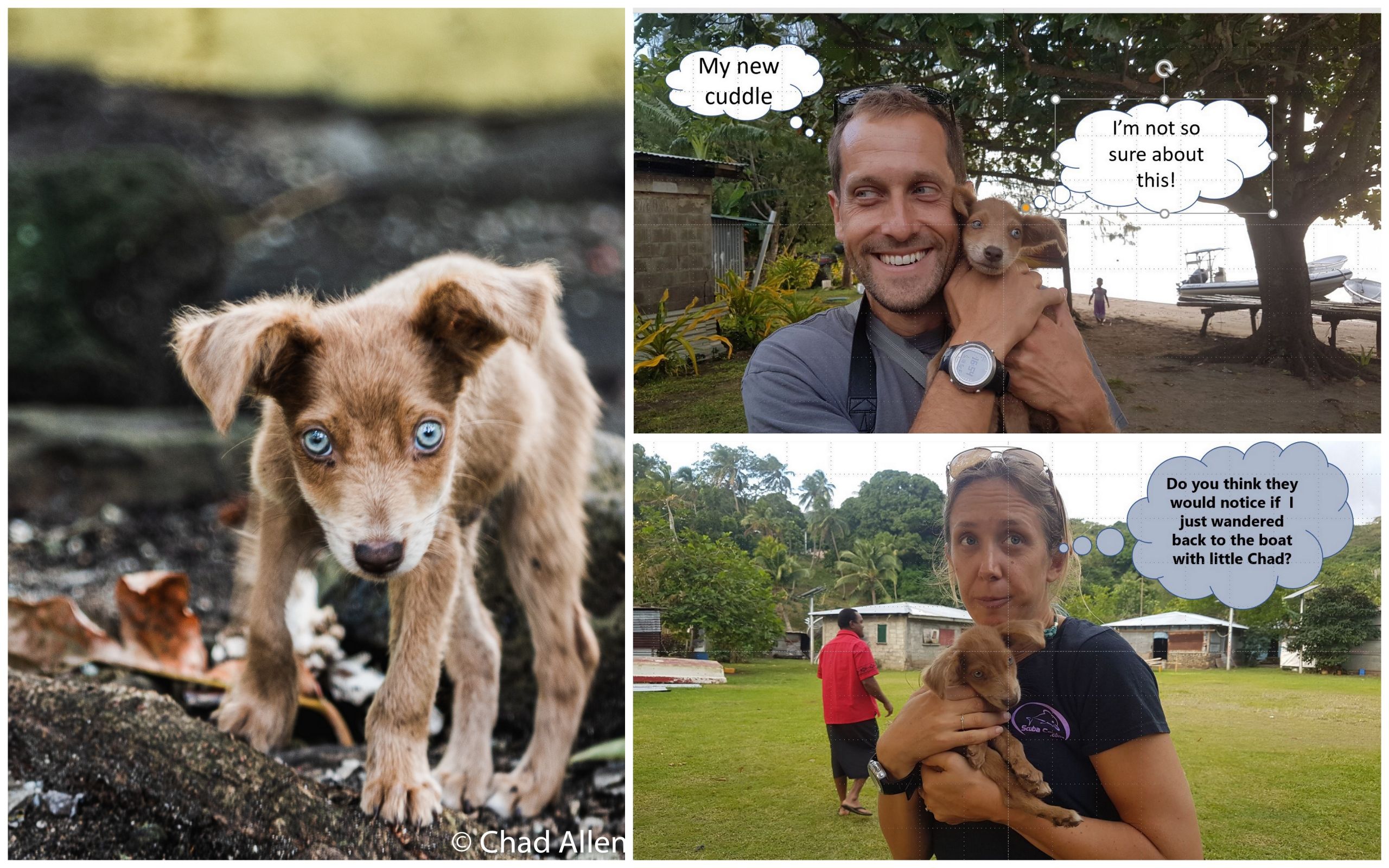 Photo credits (left, top right bottom right): Chad, John, John 
For our last day of diving, we explored the Nananu-i-ra region. Our wide-angle photographers loved Pinnacles with its wall of golden soft corals and the intrepid amongst us enjoyed getting lost in the maze-like structures of Labyrinth and Golden Sunset. A glorious end to a glorious trip.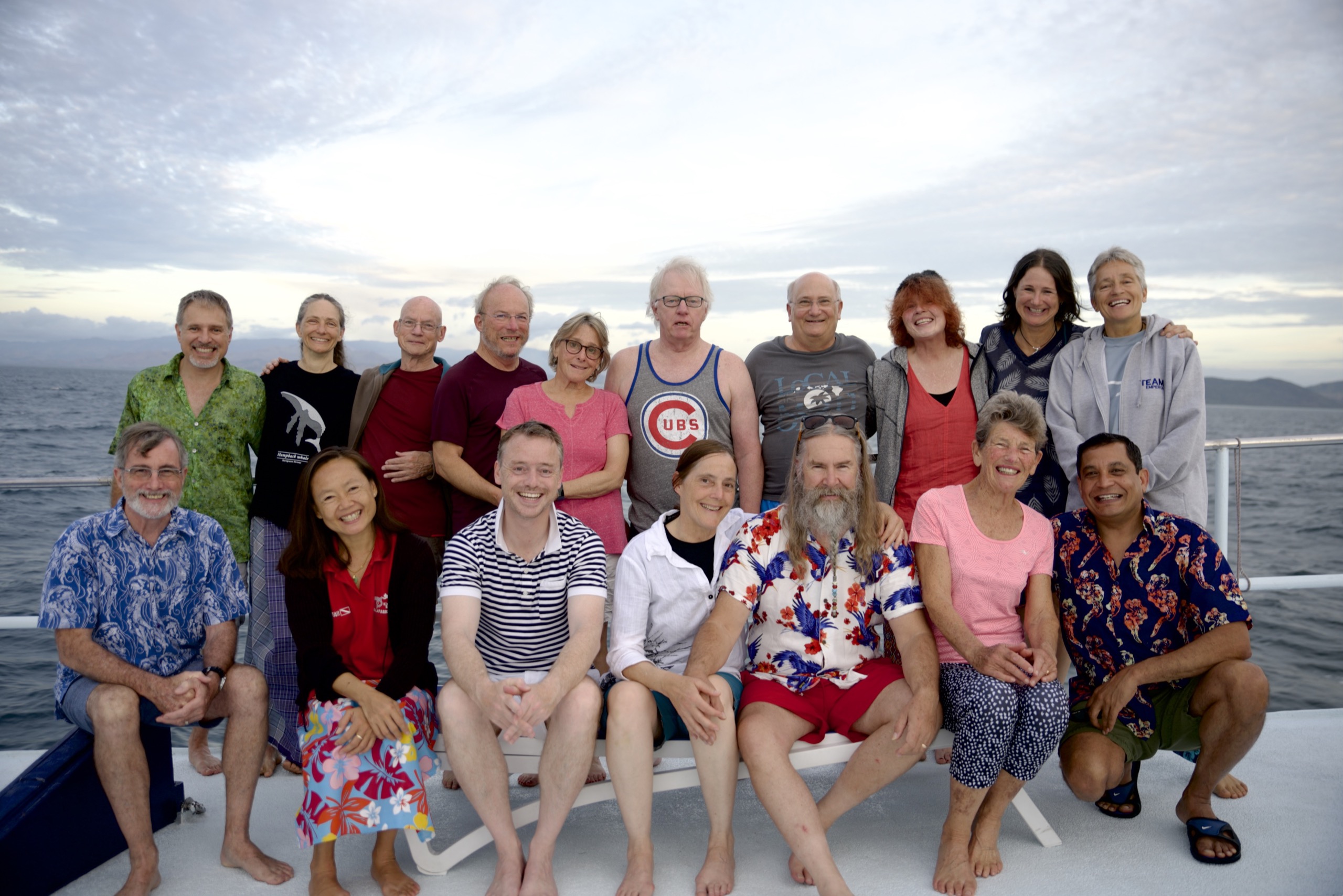 A heartfelt Vinaka vaka levu to Sonia and all her superstars for joining us onboard her forever home, NAI'A. Until the next time!
"Really one of the best live a board's we have ever been on.. we'll be back!" John & Dave
"Another great trip!" Jerry
"After 5 cruises on NAI'A, we KNOW that this boat in special! The crew is the best, warmest, most generous - always a joy." Dallas & Ann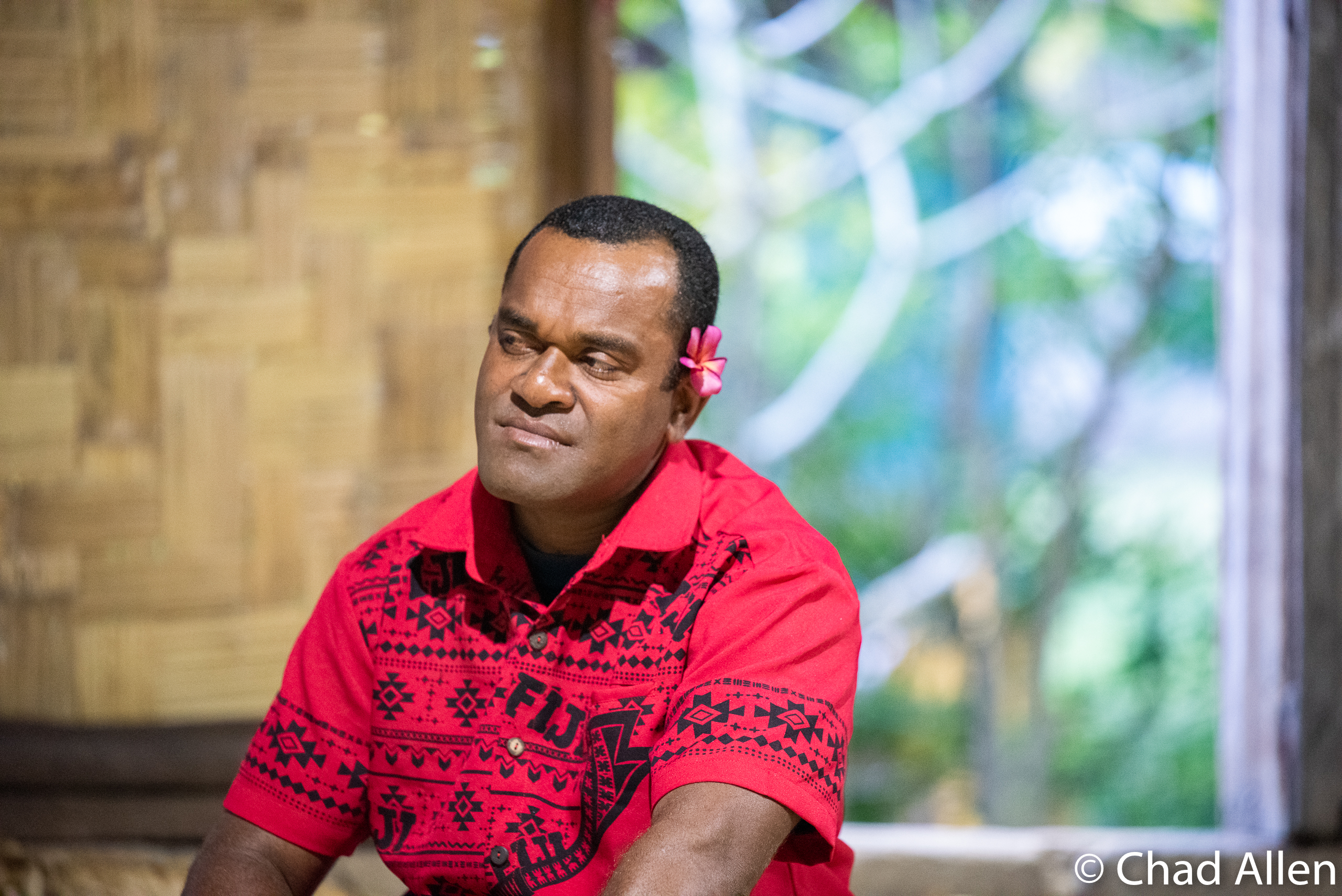 by Chad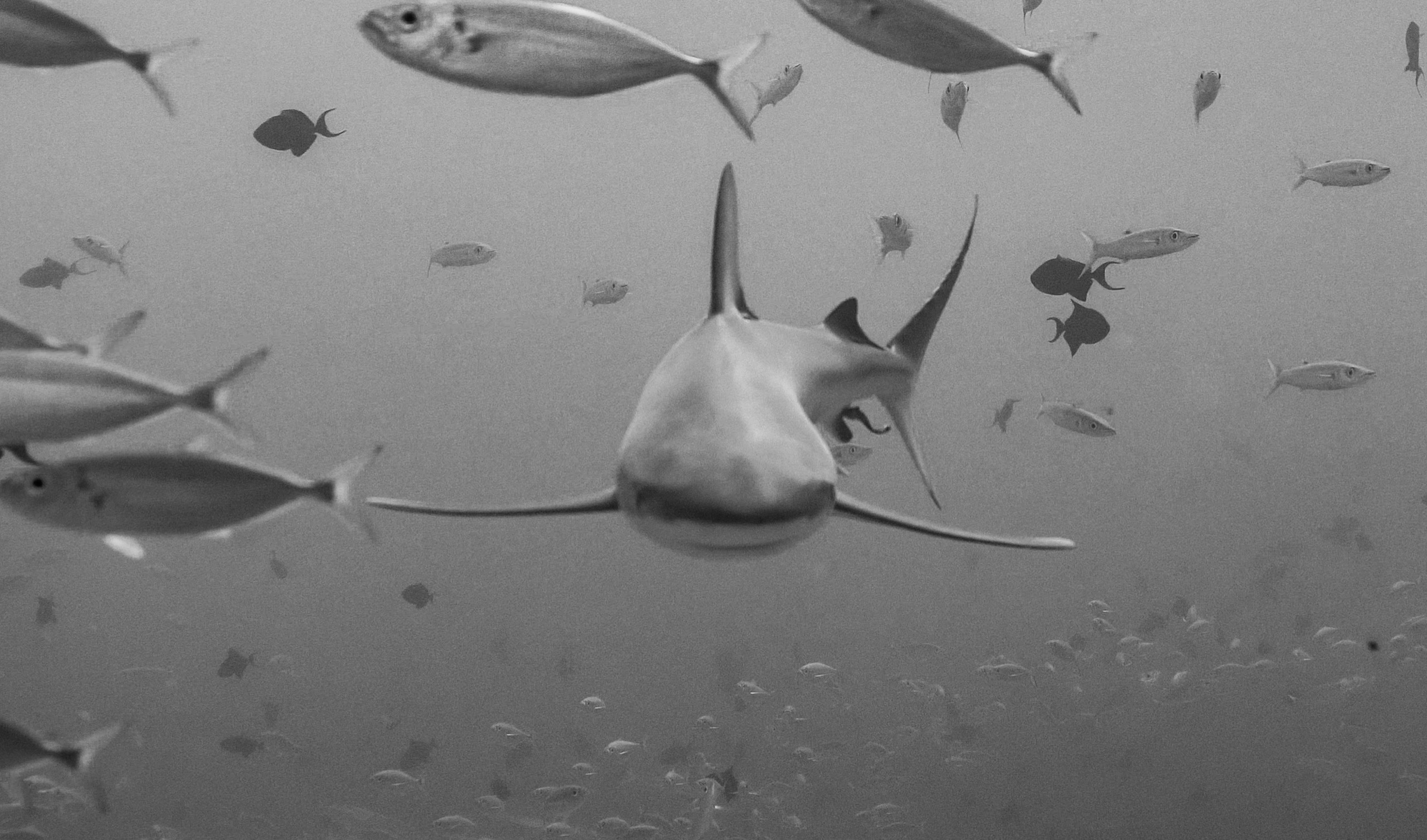 by Dave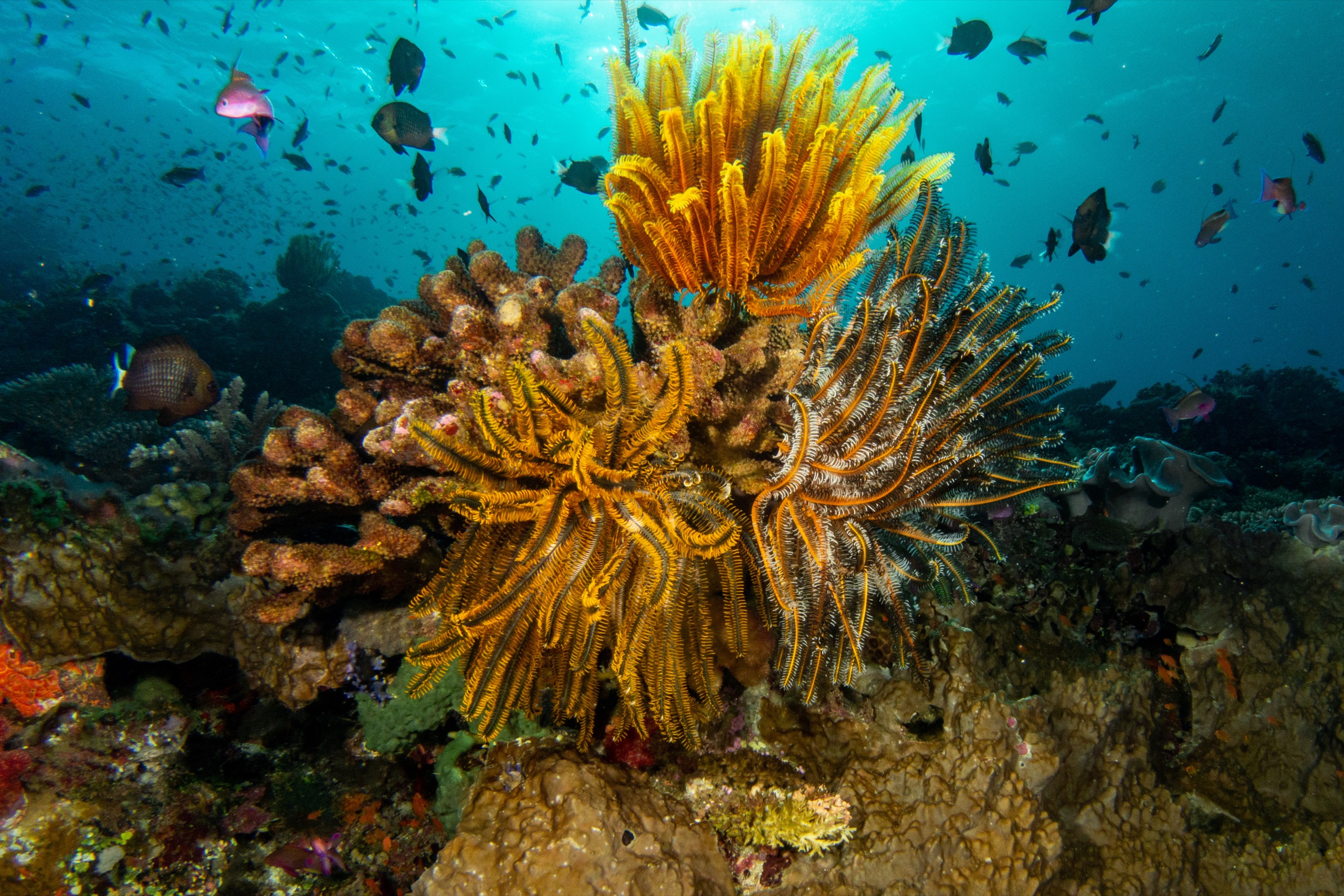 by Doreen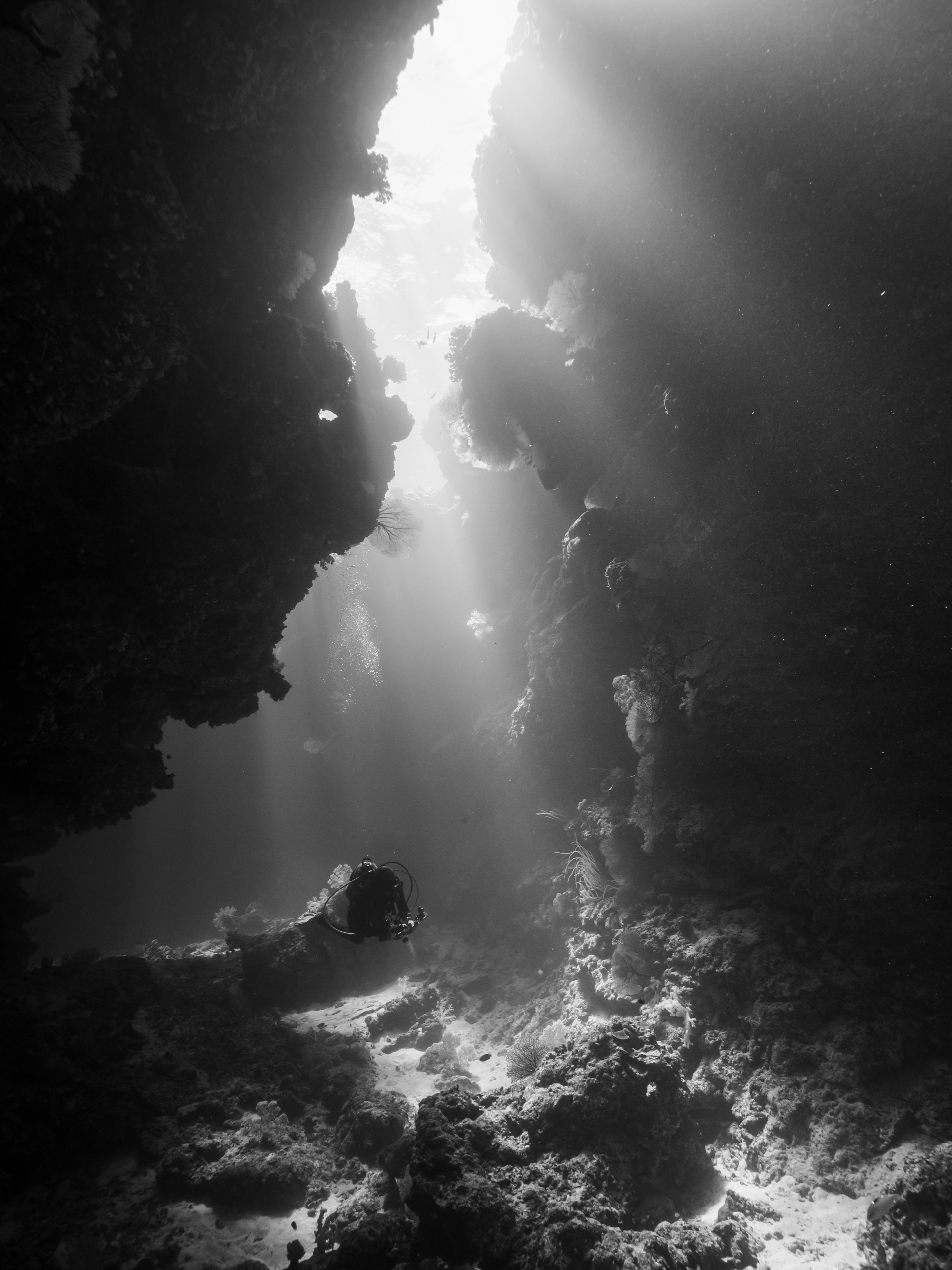 by Dave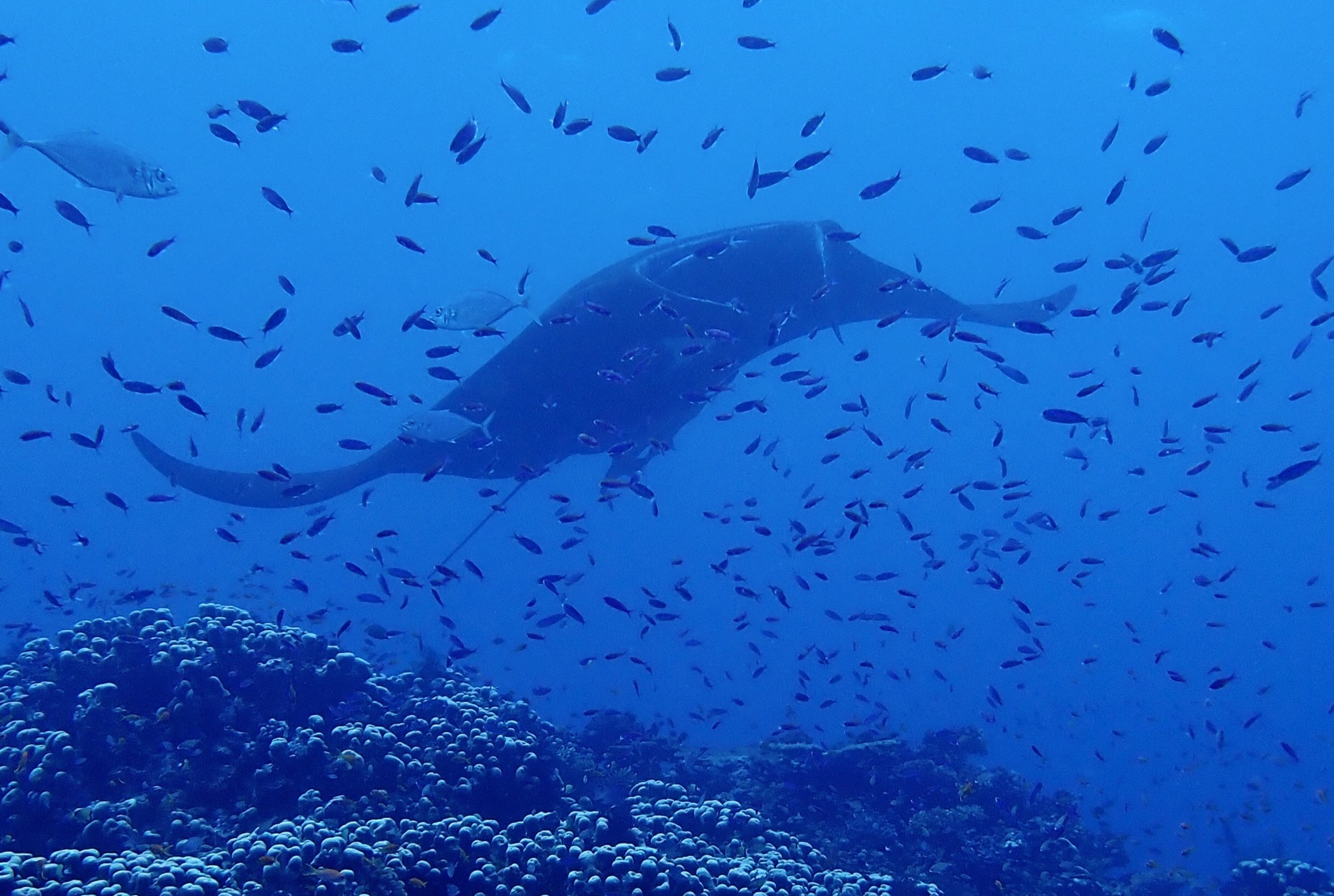 by Mary
Comments
"I'm sure that it's very difficult for the Nai'a establishment to solve this thorny situation. But, be assured that we, your Nai'a family in a small way, are sympathetic. We realize that the reason we love your trips is that you spend what it takes for a quality voyage. That's why we come back. And that's why we plonk down $10K to sail with you. We know it's worth it."