Southern Lau expedition - Take 3!
Destination: Southern Lau
Trip Date:
Jan 30th - Feb 7th, 2022 -
Comments
Author: Bel & Mike
Welcome Back: Judy and Amerika
Congratulations: Febri, for another trip around the sun
What a special week! From sharks and mantas to schooling barracuda and snapper. Paddling on calm turquoise bays, snorkelling secluded beaches and hiking luscious green forests. Southern Lau is one of the most special places on Earth. After two years of planning and uncertainty, the stars aligned for a group of fabulous Fiji locals to join NAI'A for an unforgettable adventure. Rob Barrel, boso levu and expert in the Art of the Last Minute Decision, brought on deck a boatload of Fiji diving experience with stories to match - all of them true.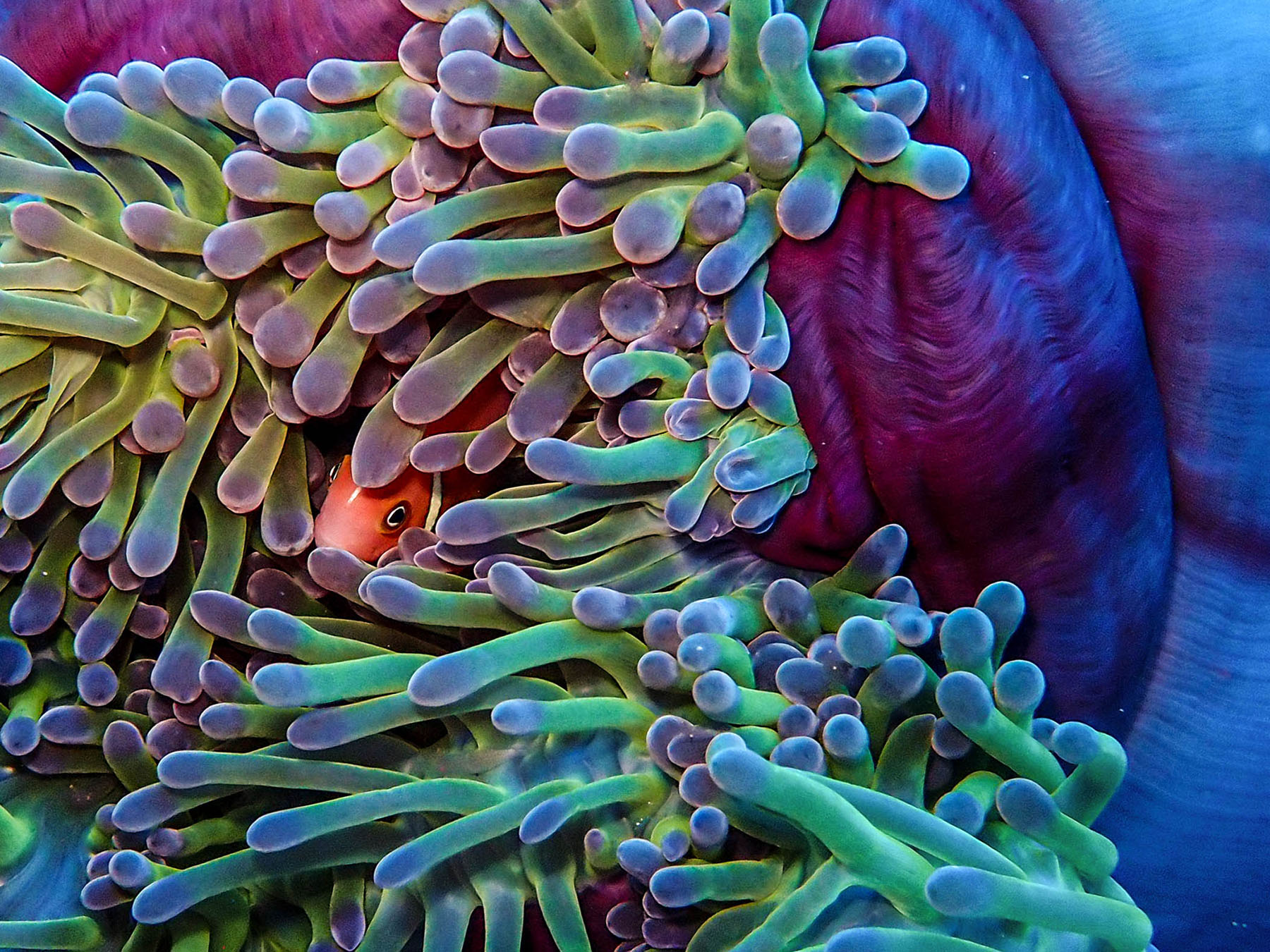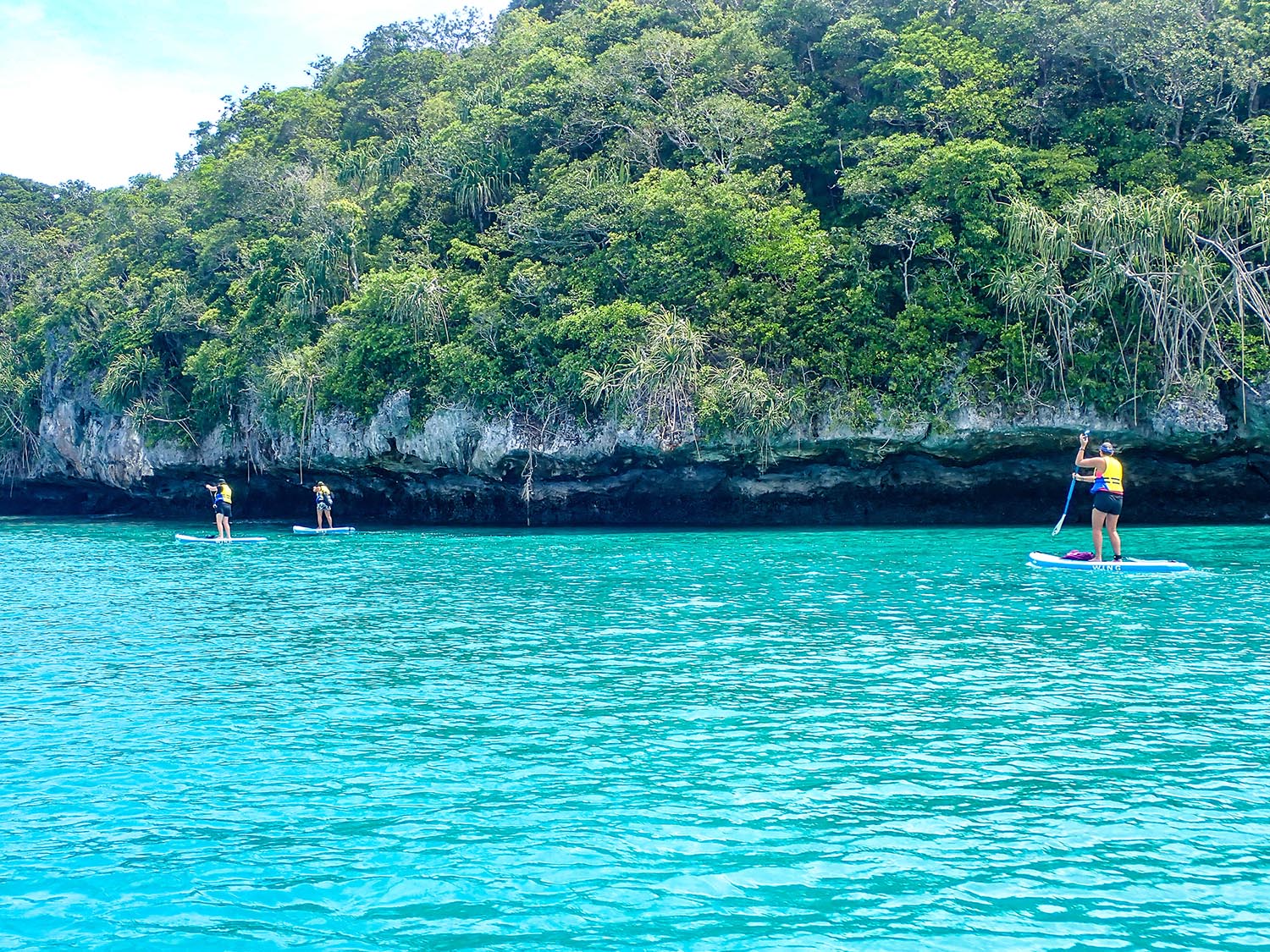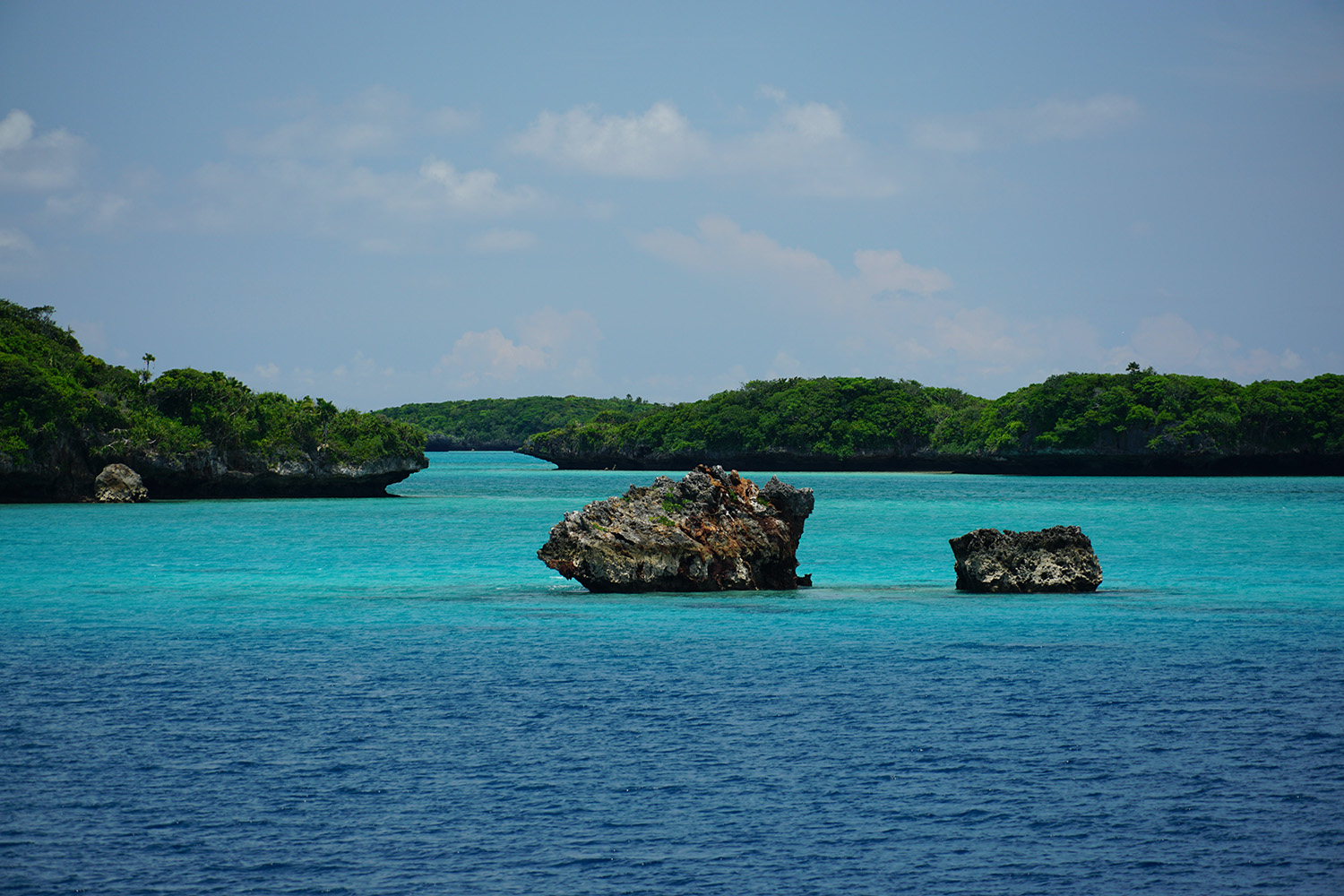 As we left Suva harbour we shared with the group our plans for the following three days, and reminded everyone our final decisions would get dictated by weather. So, our main mission on this trip was to have a great time, enjoy each day to its maximum and go with the fluid plans. Stefan suggested fluid (alcoholic) breakfast to go with the fluid plans. Not before diving, Stefan!!
We didn't head out of Suva Harbour until after dinner, so we had the afternoon to chat and get acquainted with everyone. Most of the group knew each other but life on a boat brings on a new level of closeness! Febri and Bel got excited sharing Brazil travel stories, and when they got to Minas Gerais they confused Mere, who thought they said they had gone to Meet the Jedis! If only.
After travelling all night and until noon, we arrived at Navatu Reef and everyone was more than ready to go make bubbles. White tips and grey reef sharks were spotted, as well as many different nudibranchs and a juvenile midnight snapper. We were happy to see big schools of parrotfish, so beautiful and crucial to reef health.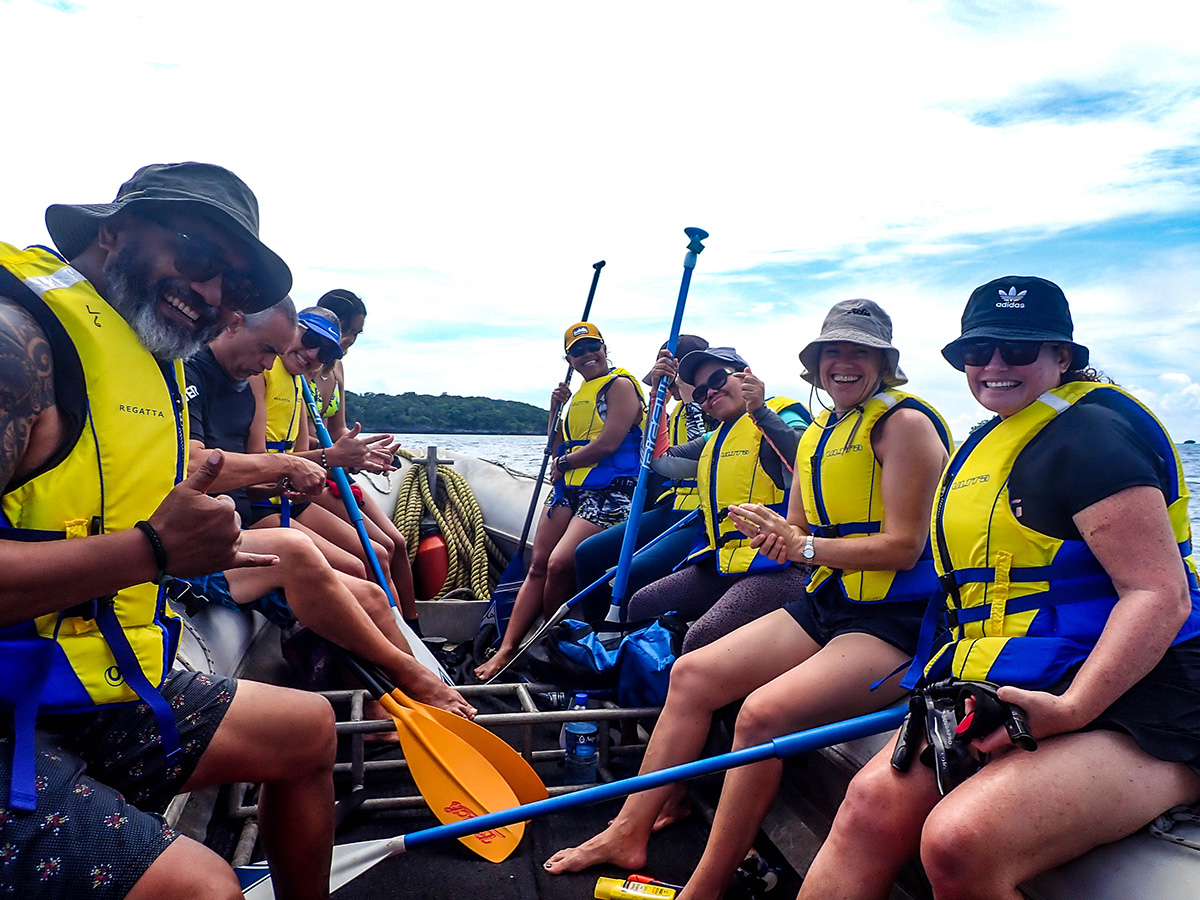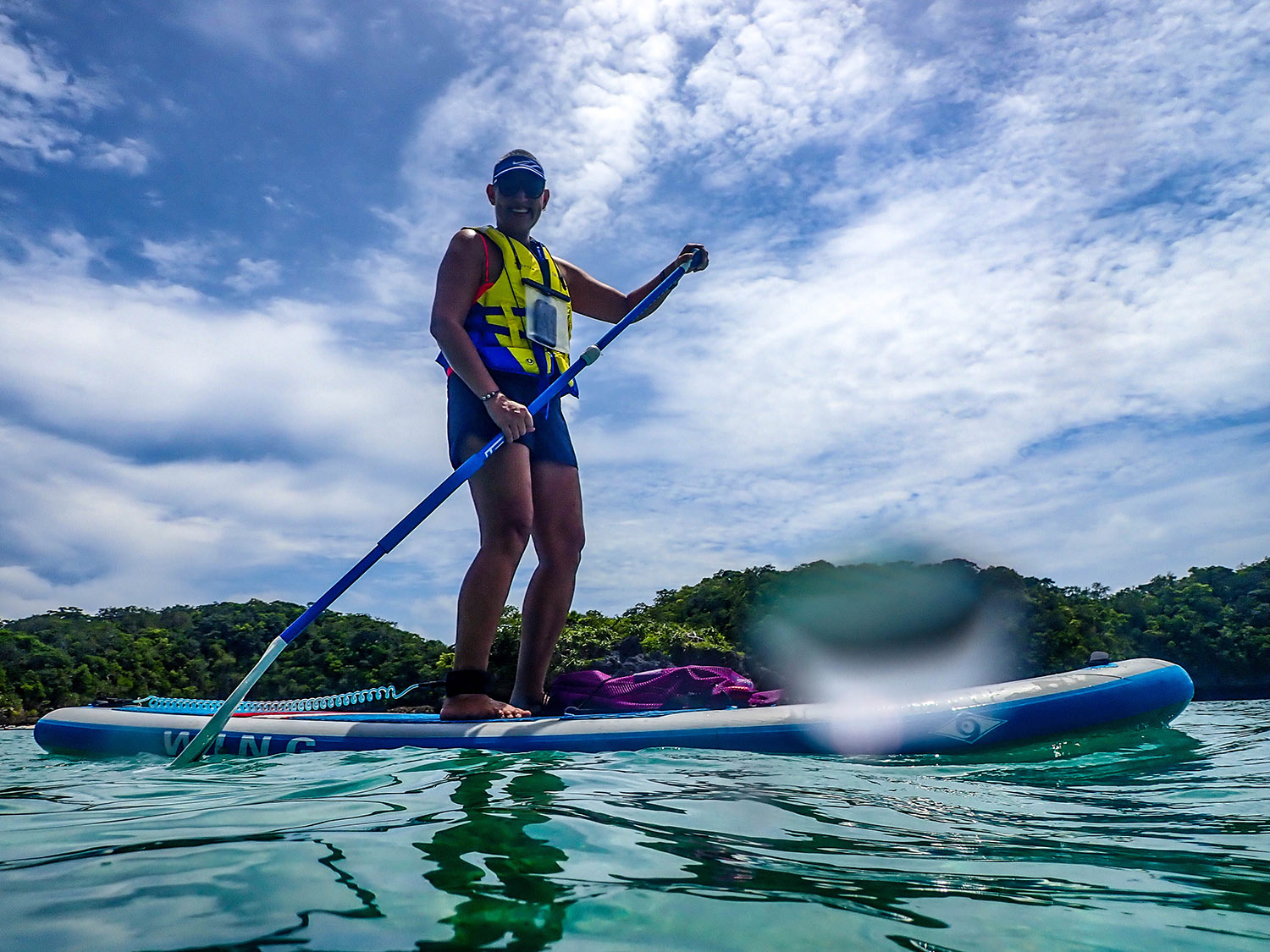 Our second dive was classified as Current Sampling. It pushed and pulled every other way throughout the dive and had us all alert and in awe all at once. It's amazing what all the water movement brings out, and the big schools of barracuda were probably the favourite sighting. Lee-Anne and Christine joined the group and snorkelled above the divers. They saw a turtle and had a great relaxing drift.
Our next crossing started right after dinner and delivered us to Ogea at 5am for the a fabulous sunrise. We made our way to the channel and after a couple of current checks by Mike and Rob, we decided on a dive from the channel going out. The current was very mild and we all enjoyed the company of yet more white tips and grey reef sharks, as well as tons of Chromodoris Lochi.
Next we split and most of the group went snorkelling, kayaking and paddle boarding. We saw a huge blotched stingray (5ft+), many pipefish and Stefan learned the difference between octopus eggs and bubble coral (still very cool, Stefan!!). Matt led the kayaking team in search for the Ogea Monarch, just to spite his brother, but we still don't know if he succeeded. The avid divers Judy, Amerika and Leone saw a turtle (Amerika has video), a Humphead Wrasse (Judy has a photo) and an imaginary Manta ray (sorry Leone, no proof and no witnesses!).
For our last dive in Ogea we waited until the tide turned and dived coming into the channel. A huge spotted eagle ray was seen by most of the group and we all enjoyed the gentle current taking us through crystal clear water back into the channel. Febri found  a curled up puffer and Matt, Marita, Makare, Shayne and Judy saw the colourful and active juvenile Yellowtail Coris. Martin had a go at snorkelling deep waters and got his confidence ready to join Christine and Lee-Anne on every opportunity he got! What a joy it is to watch guests gain confidence during a trip.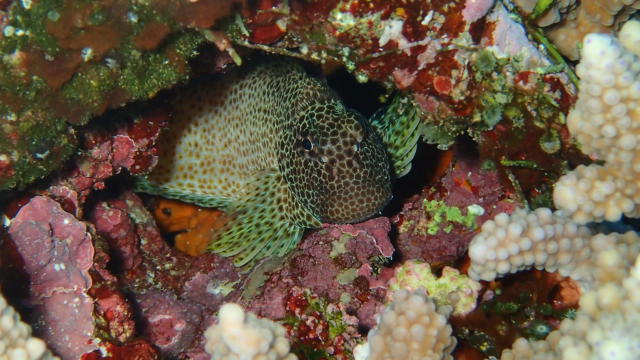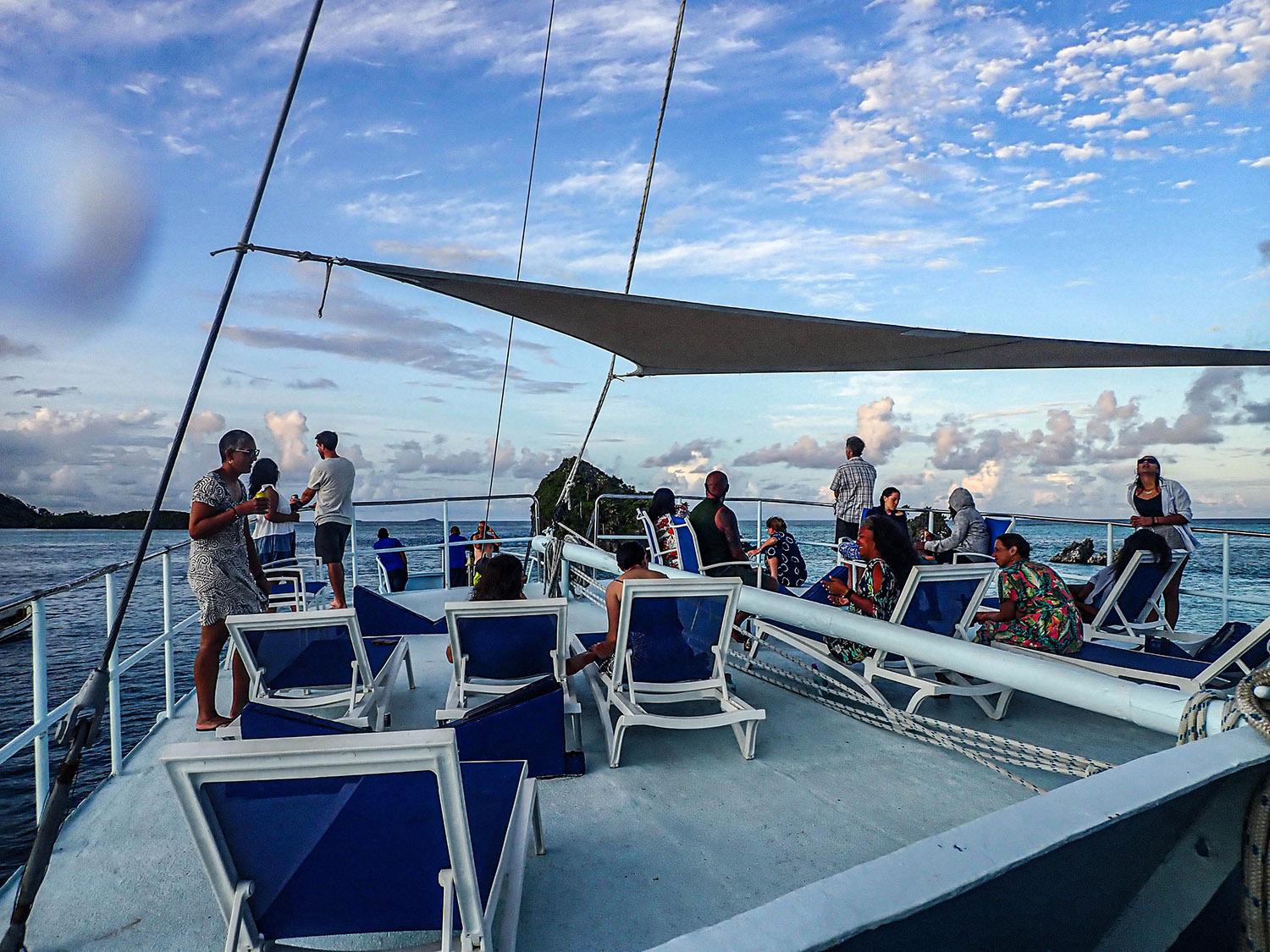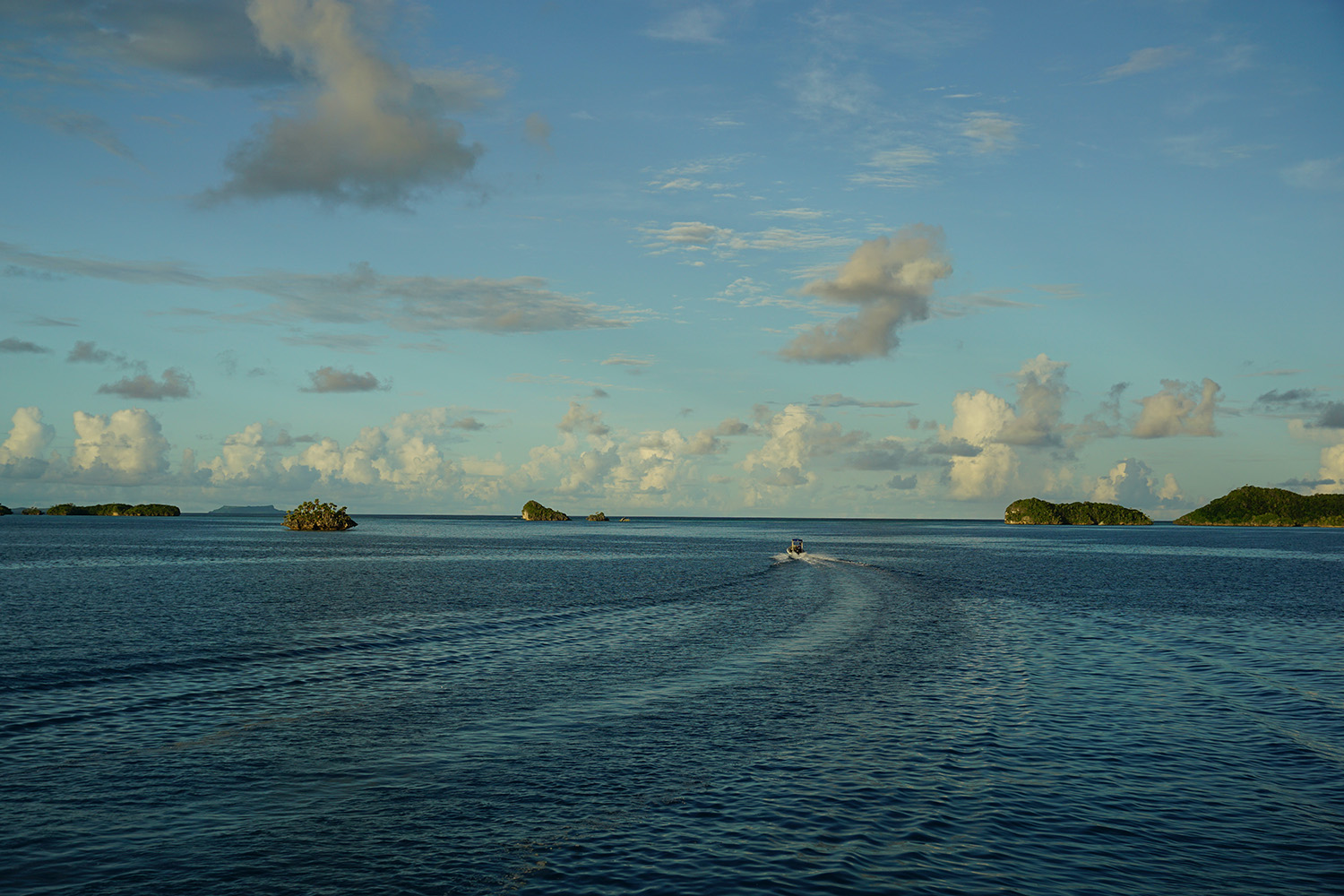 Fulaga was only a short trip away and all the guests and crew came out to enjoy the perfectly timed entrance into the bay, as Nai'a went in escorted by watchful skiff drivers. Team work makes the dream work! After anchoring, half the team headed out for a dusk dive with Mike and Sly and had a blast, some doing their first ever night dive.
The rest of the group stayed chatting and enjoying the sunset from the sun and dive decks. This chilled time at the end of the day came to be known as Story Time, as much of it was filled with Rob's many tales as well as getting to know each other's backgrounds. We had the opportunity to learn about Fiji through the eyes of Fijians, Belgians, Germans, British, Americans, Australians and Indonesians. What an enriching experience for us! 
The next sunrise was even more spectacular than Ogea's and we took that as an omen of all good things to come. Febri's birthday celebration started with a 6am dive on Fulaga Passage. WOW! Napoleon Wrasse, more sharks, eagle rays, schools of barracudas, black snappers and huge cornet fish. A gorgeous coral garden took form inside the passage and the gentle current took up to a shallow safety stop. Upon surfacing, rainbow. I mean… how much good juju does Febri have??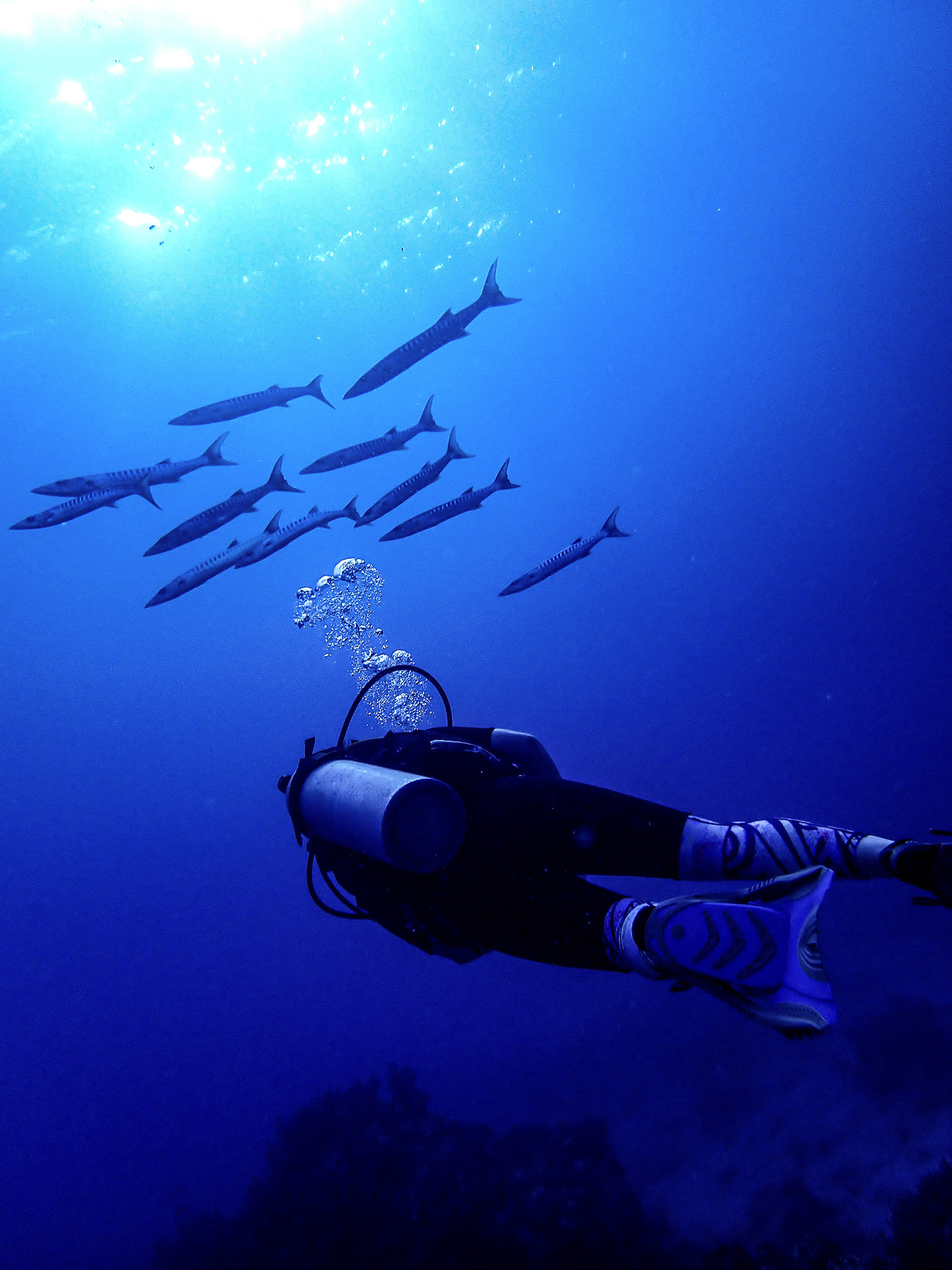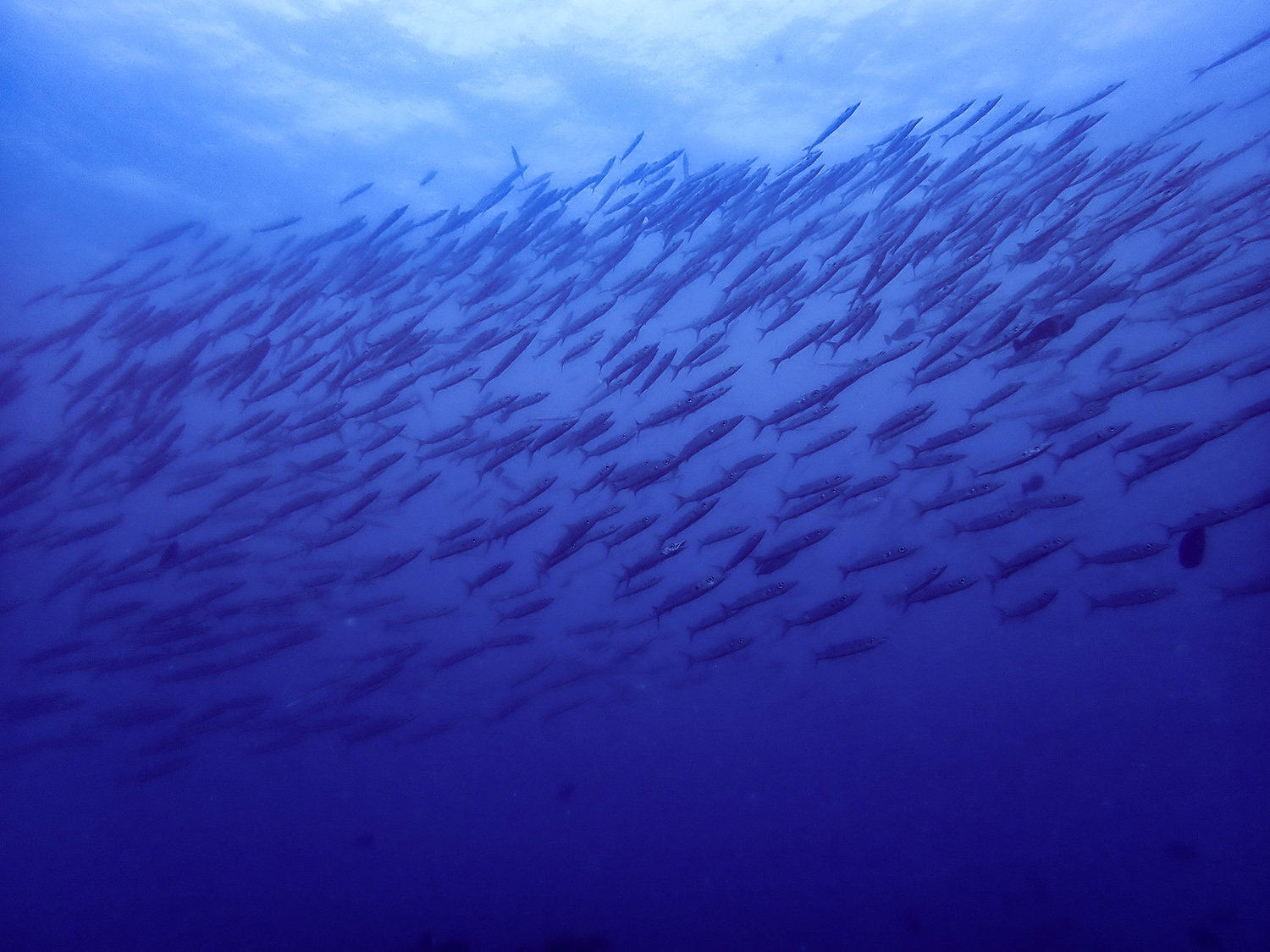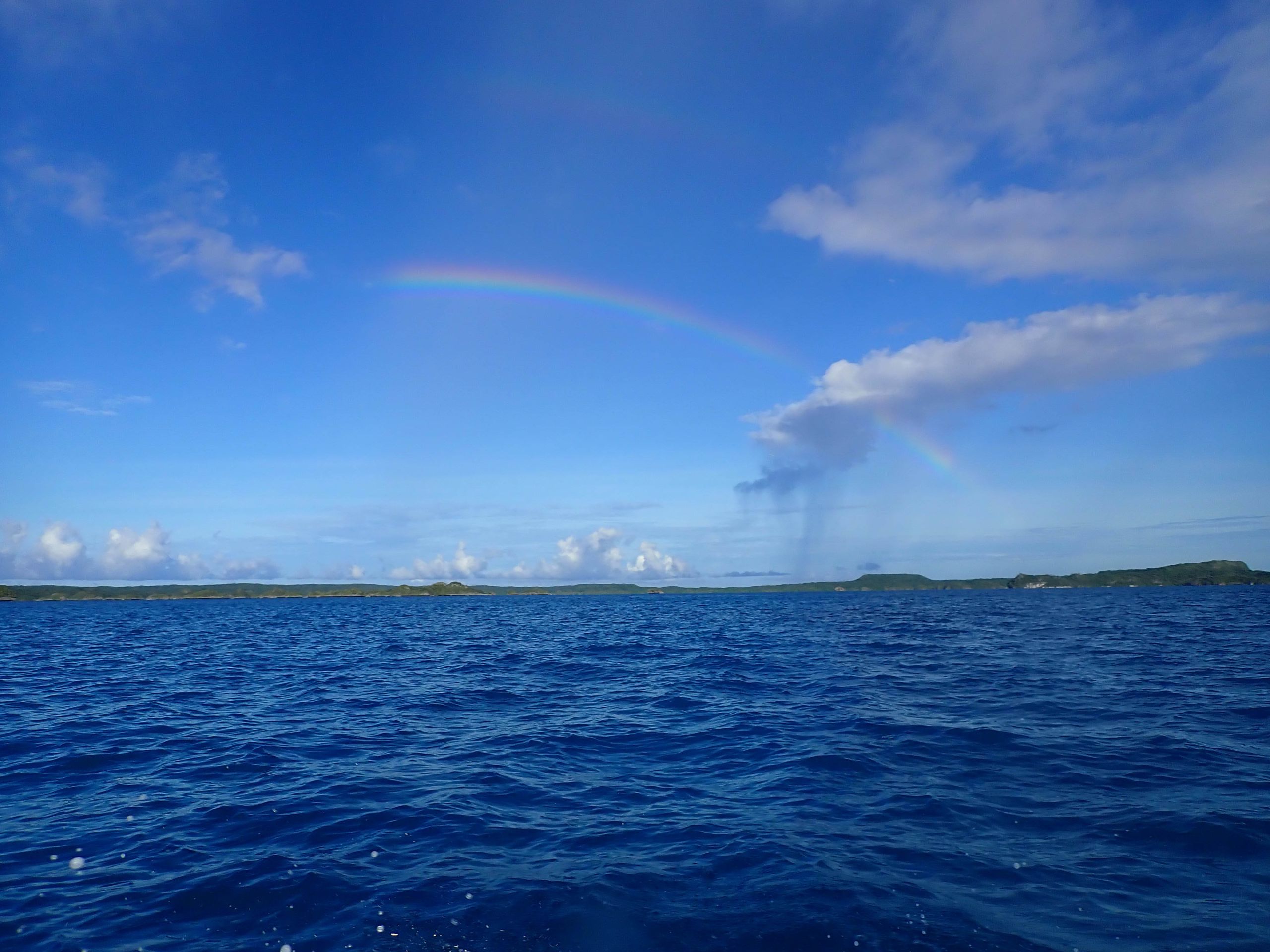 For breakfast, pão de queijo to remind Febri of her time in Brazil. For the rest of the morning, we toured the bay by skiff, kayaks, paddleboards, snorkelling… you name it! Bel and Judy saw an octopus and Leone found a huge Frogfish, and this time he even got photos to prove. Febri was actually speechless, and isn't that a first!
In the afternoon we did a beautiful dive on the outer wall and returned to find local villagers behind our boat with Fulaga's famous wood carvings. Our last afternoon dive featured a massive school of Black snappers, more barracudas and more shark friends. As we made our way into the passage, the current picked up speed and sent us on a flying tour of the amazing hard corals here. This place is truly magical.
Later, we all gathered on the sun deck as we slowly left and started heading north to Mbukatatanoa. What a perfect day! Amerika pointed out February 2nd was Groundhog day and we all crossed our fingers for more days like this one we spent in Fulaga.
Calm seas followed our 11h journey, but our dive wasn't particularly inspiring so we decided to head north shortly after breakfast to find ourselves going through the Tonga Passage into Vanua Balavu by late afternoon. Rob, being the diver he is, could not resist when Judy told him about this wonderful dive on our way, so we did a pit stop at Katafaqa. Judy promised schooling barracudas and spade fish, but the dive also delivered black snappers, every fusilier in the book and humpnose unicornfish. Not to mention Gina's make out session with a Manta Ray! Lee-Anne and Bridget snorkelled on the sheltered area escorted by Vernon and had a lovely time with two turtles!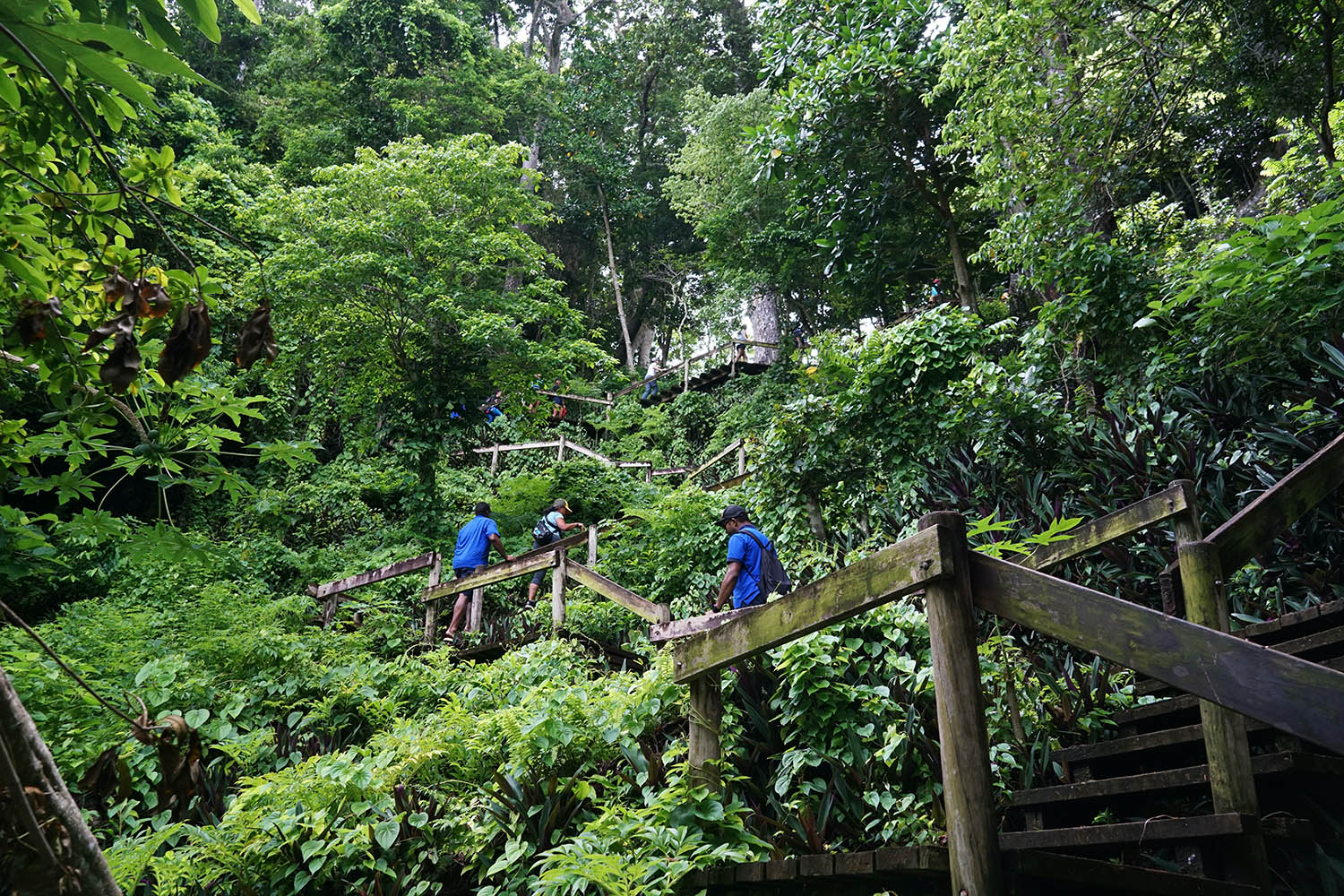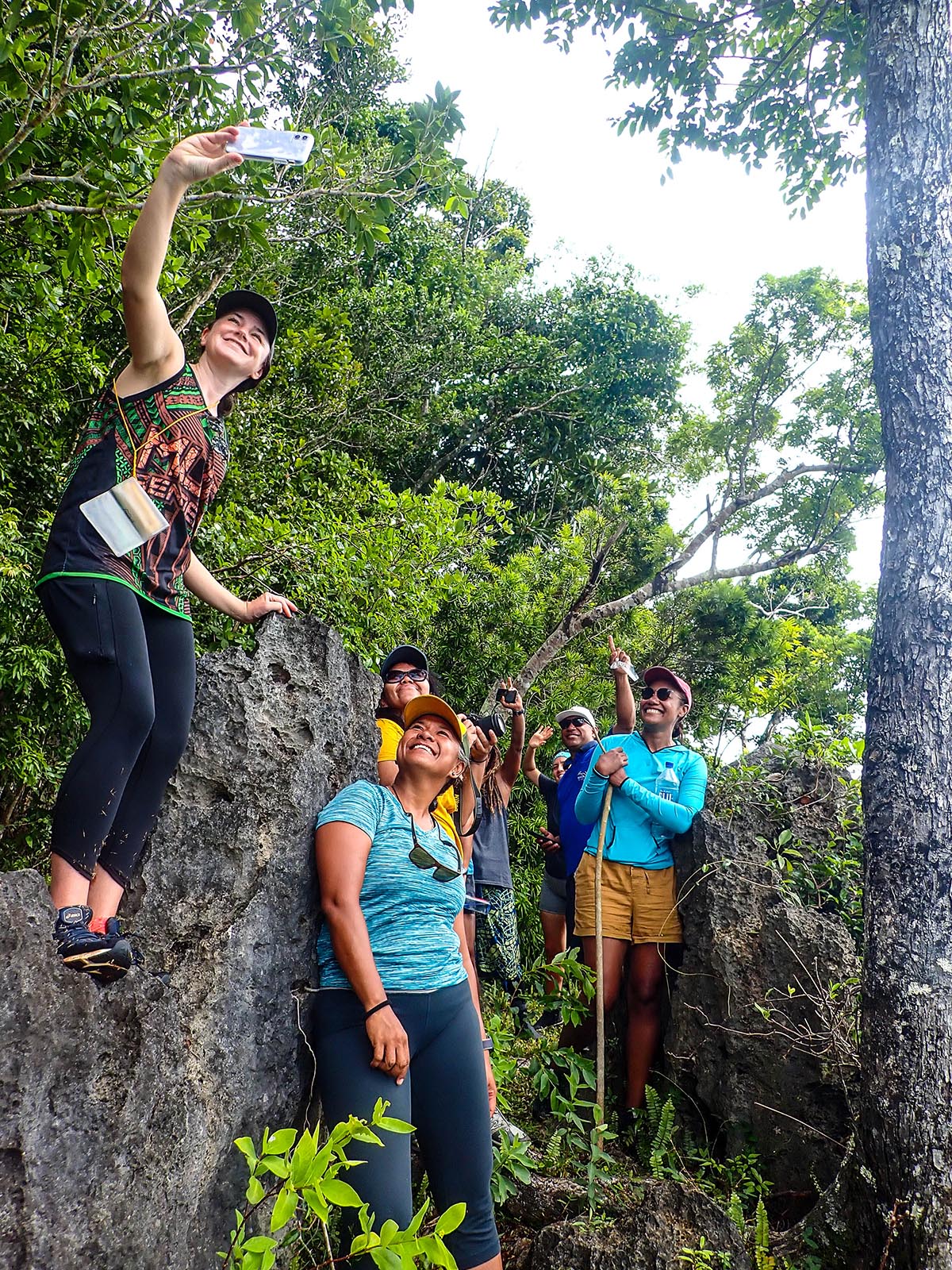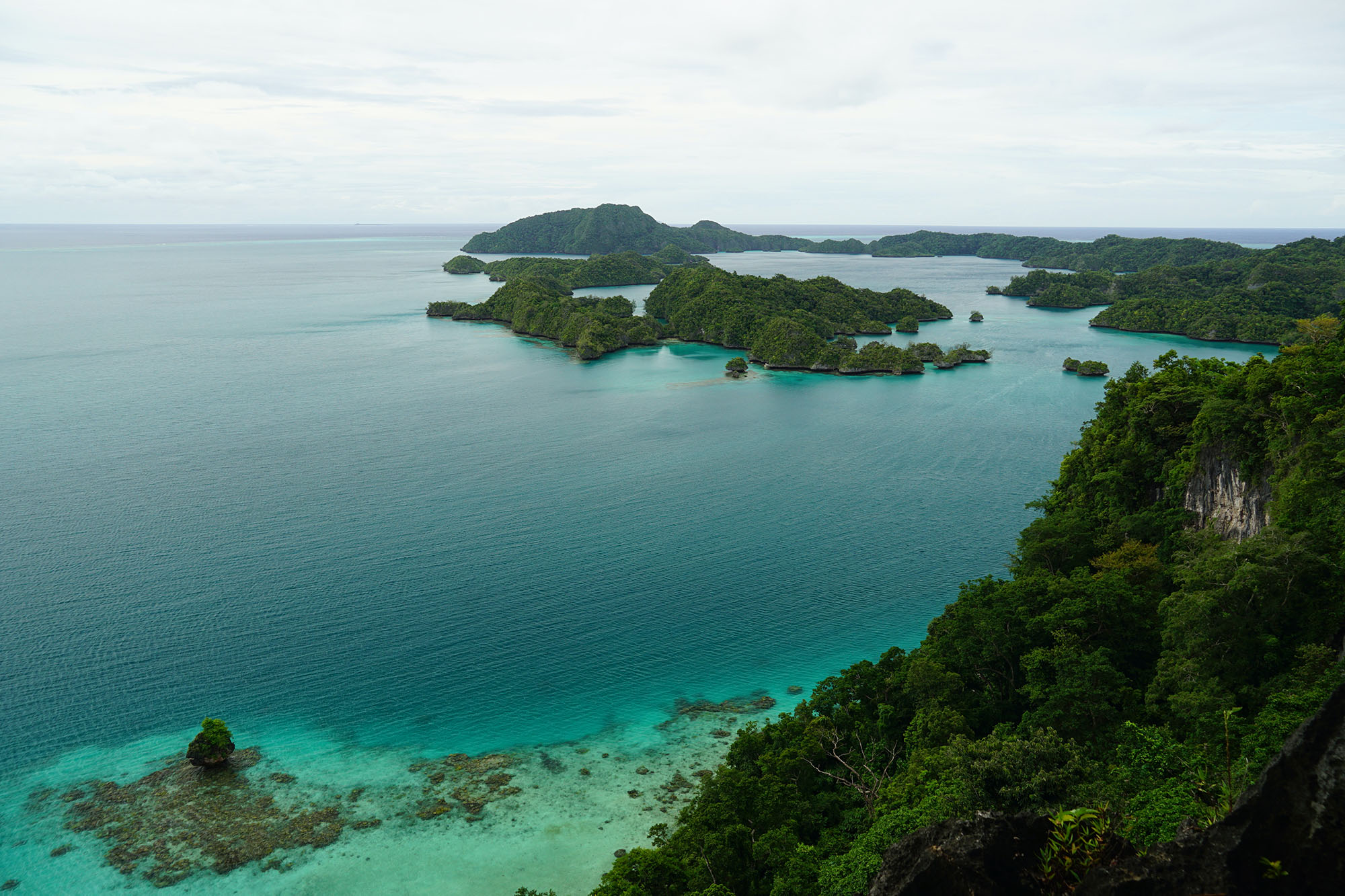 As the sun set, we settled for the night and slept in the next day. We toured the south side of Vanua Balavu and anchored at Soso Bay. We kayaked, paddled and snorkelled the beautiful bay and set out for a hike after lunch. The 271 steps followed by a trail led us to the stunning Bay of Islands View Point. Many photographs and a grapefruit mission later, we made our way down to the old Boat house and jumped on the water for a much needed cooling down.
At night we enjoyed the Kava party with all the staff and Leone somehow lost every game that resulted on Tsunamis. This was only our 3rd Kava party, but I dare say it will be a long time until we have another Animal Song with such confused creatures (Lara was VERY unimpressed by Leone's horse impersonation). This zoo needs to hire a vet ASAP! Big Mo's Words of Wisdom for the night?? Don't wait, poison yourself!
The Kava party has become our favourite part of the trip. To watch the crew come together and sing from the heart is a unique experience. When we saw the locals on this trip enjoying as much as us, filming and taking photos, we confirmed what we already thought: this is no ordinary performance. And what a privilege to work with such a team!
The next morning started with a special goodbye. Truly remarkable individuals keep touching lives long after they are gone. Lee-Anne, we are all honoured to be a part of this small section of your long journey. Keep enjoying life and brightening the world around you with your beautiful smile.
Later that morning, we made our way to Trigger Rock. Sharks, Pyramid Butterfly Fish, Unicornfish and a stealth and sneaky current made sure we were hungry enough and ready for more adventures after our arrival at Bay of Islands. We filled our day with more paddling, hanging out on secluded beaches and snorkelling. After dinner, another long passage, this one to Gau!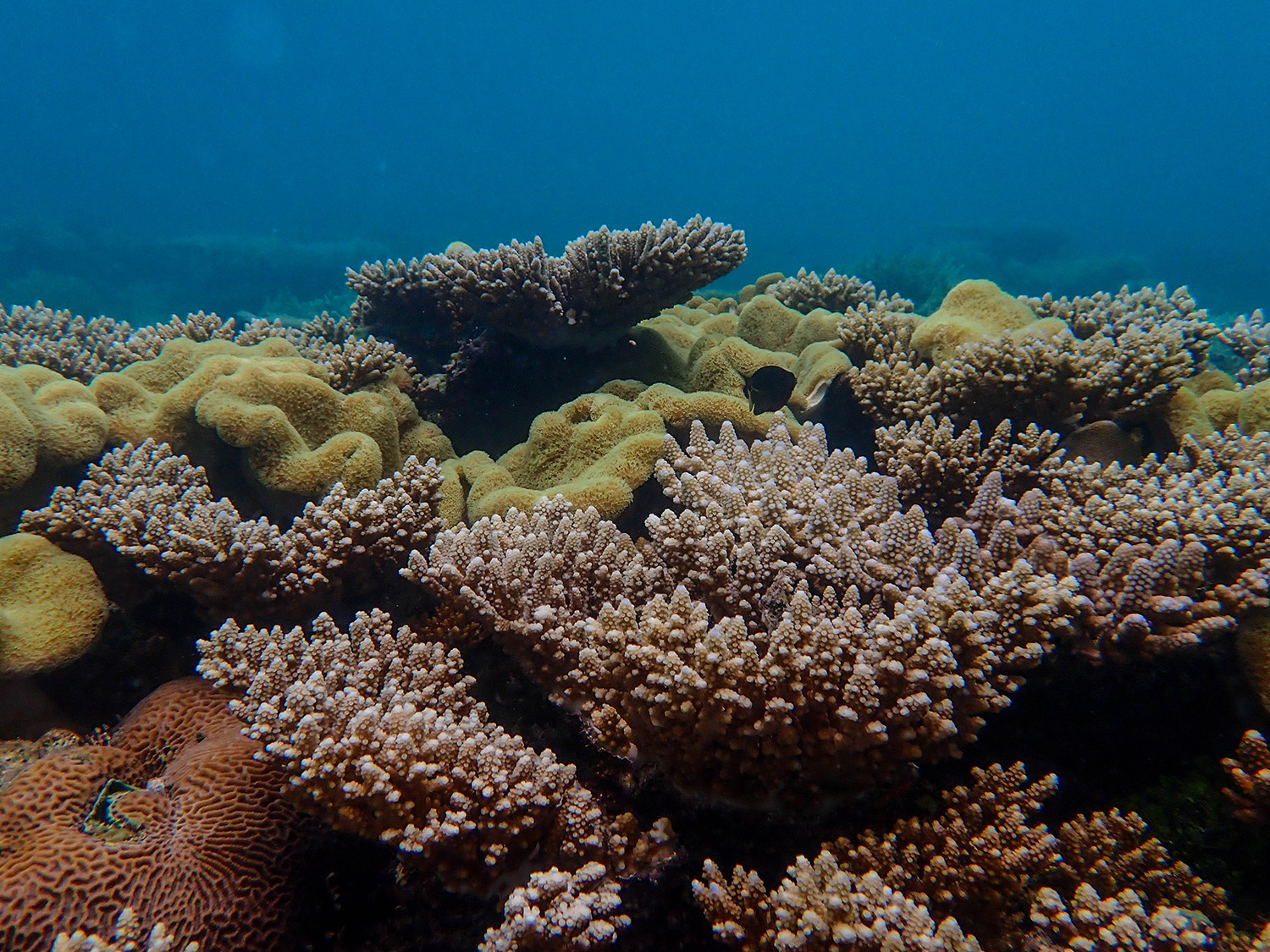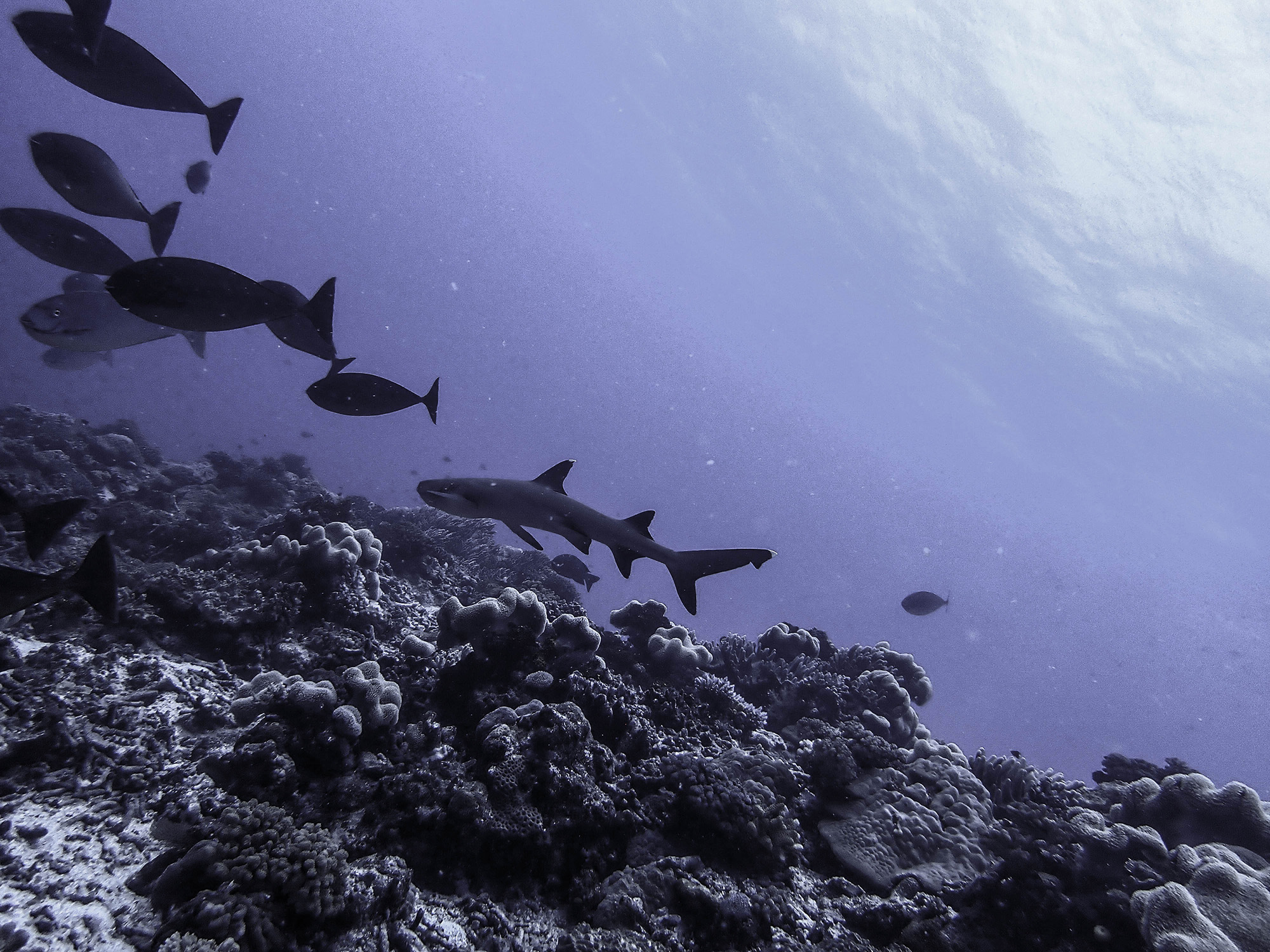 Our very excited group of locals started the day ready to hit the water again, and the two groups dives Jim's Alley and Anthia's Avenue. Nudibranchs abounded on both sites, but the morning's sighting was Matt's Ornate Ghost Pipefish. Fiji seems to be ticking every critter on our wish list a lot faster than anticipated!
Our 2 subsequent dives were at the famous Nigali Passage, both filled with sharks, barracudas, snappers, soft corals and gorgeous Crown jellyfish. No better way to finish this fantastic week! Judy and Bel had to be dragged out of the water after 70 minutes, so Judy and Amerika decided to do it all again next week!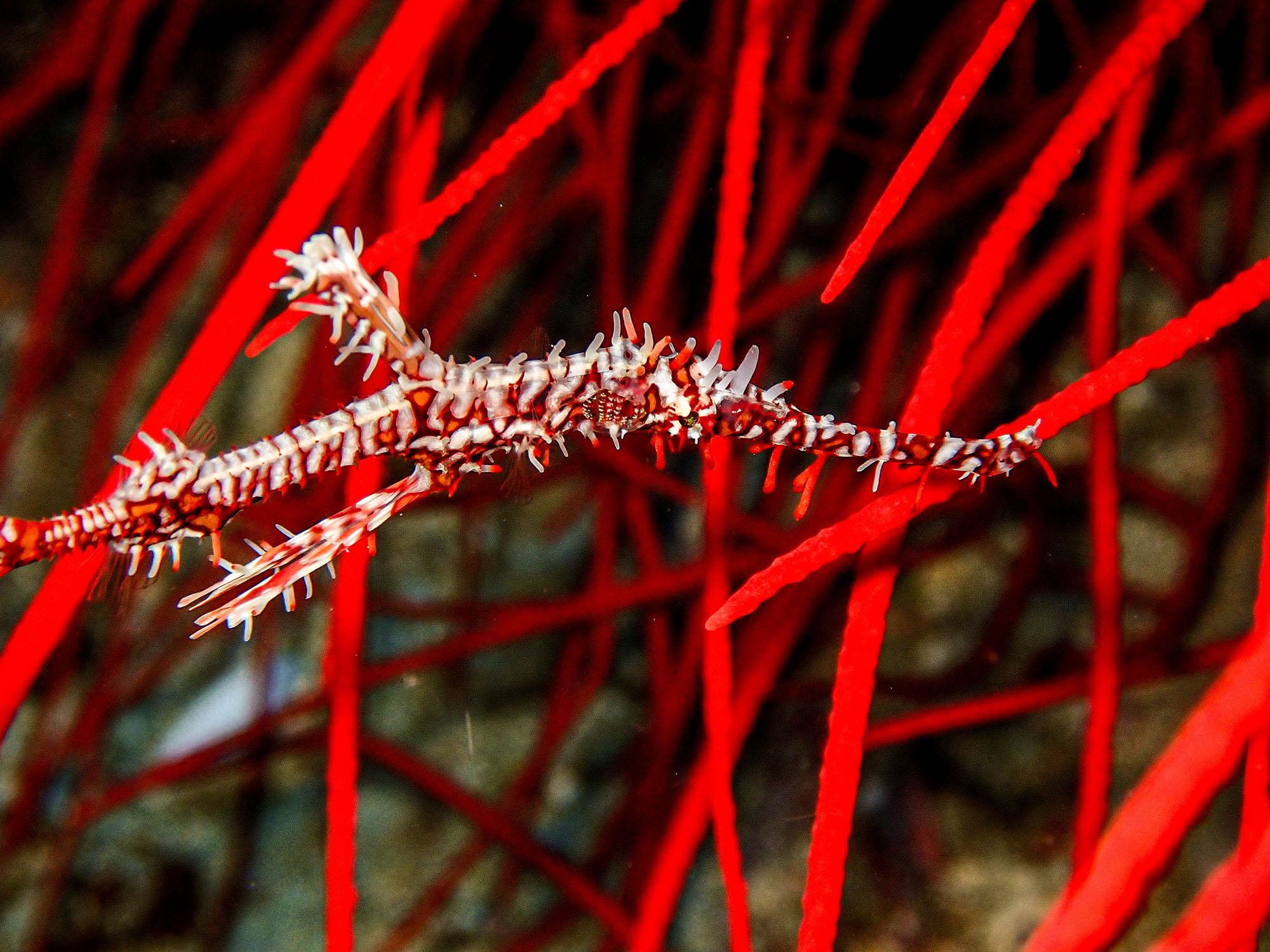 At dinner we had our very emotional goodbyes as we departed to Suva. Martin spoke for the group and from the heart. What a pleasure it was to spend time in such a stunning area in the company of such amazing Fiji locals. To all the guests this week, our most sincere Vinaka vakalevu for being the amazing people you are and doing all you do for Fiji. To the boss man, thank you for the knowledge and the stories. We hope to make you proud!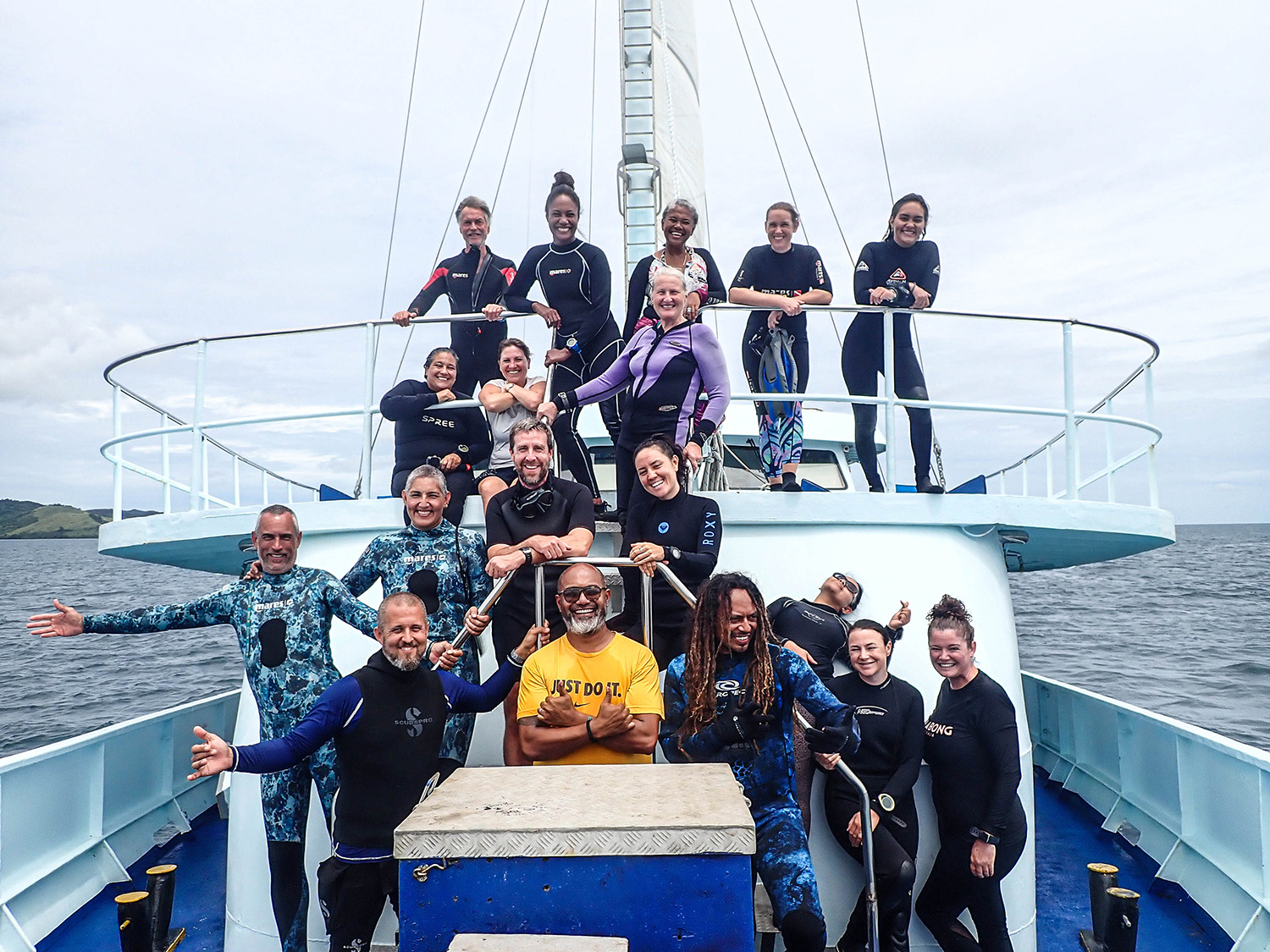 Comments
"Any country with coral reef like this has a national treasure that should be protected. Fiji is one of the few lucky countries."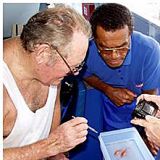 ~ Roger Steene, photographer, author, naturalist