Richard Levu Part I - Too Perfect
Destination: Bligh Water, Namena, Wakaya, Makogai
Trip Date:
Sep 10th - Sep 17th, 2022 -
Comments
Author: Bel & Mike
Welcome Back: Richard Levu, Jerry and Ray of Sunshine
Our week has once again been filled with amazing dives and great people. Our guests had a good mix of ages, backgrounds and dive experience. What they all had in common (and you can tell by the photos on this chapter of the Divemaster Diaries) is the love for underwater photography. We provided them with subjects big and small and they responded with fantastic images!
It's always great to welcome back former NAI'A guests, especially when they bring a boat load of divers with them! Richard Salas (or Richard Levu) was back and with him his son (Lil' Richard), return guests Jerry and Ray, and a full group of experienced divers and enthusiastic photographers. If that is not a recipe for a fantastic week, we don't know what is!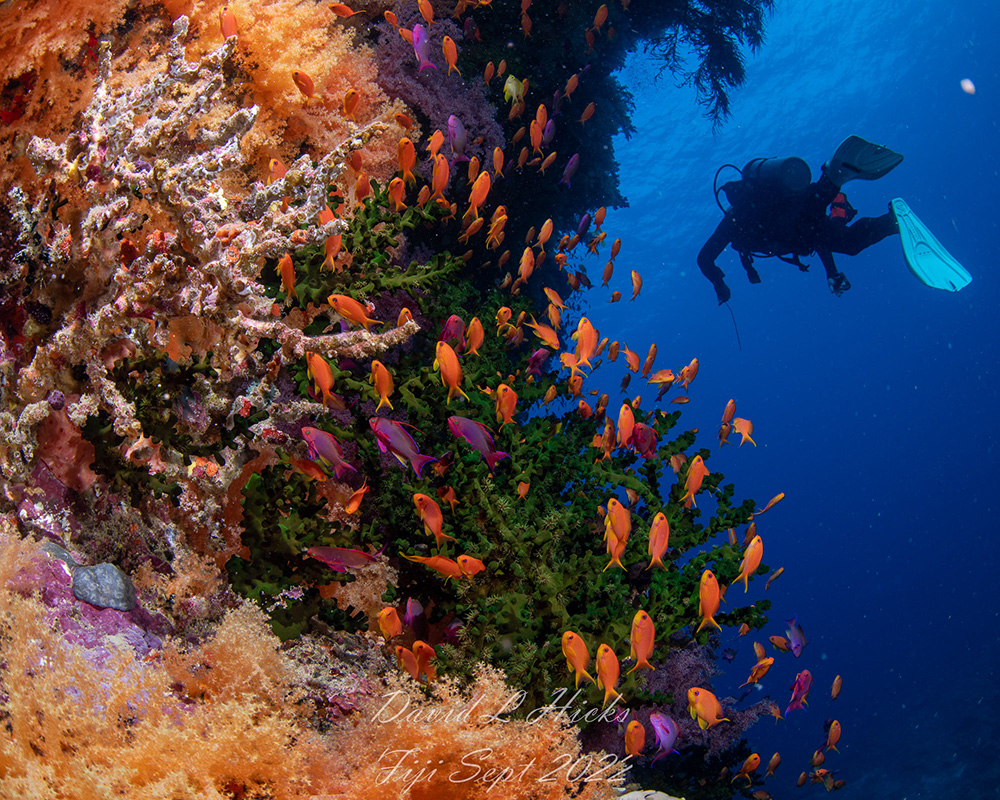 Photo by David Hicks: Fiji colors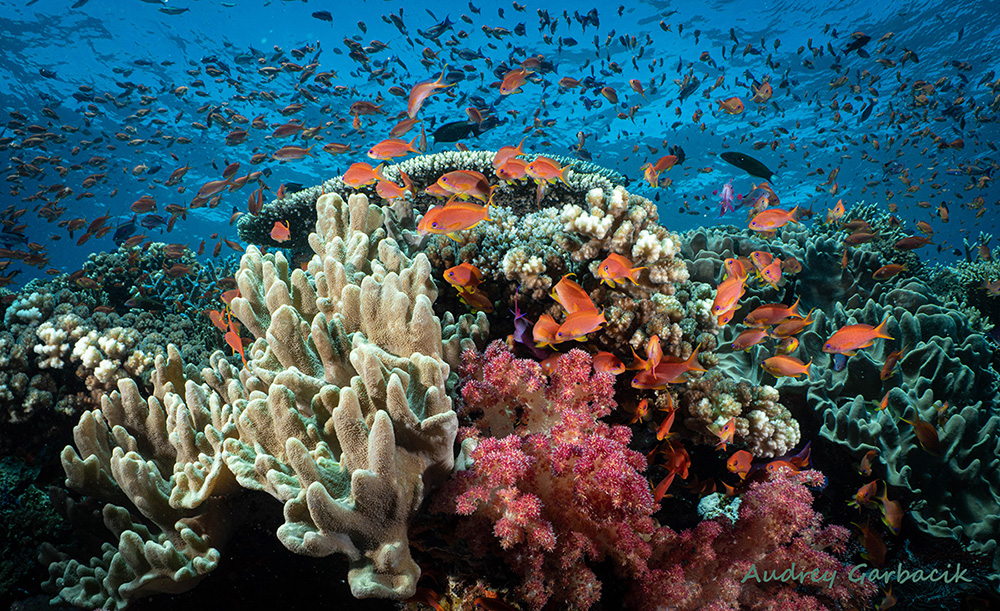 Photo by Audrey Garbacik: Reefs and Anthias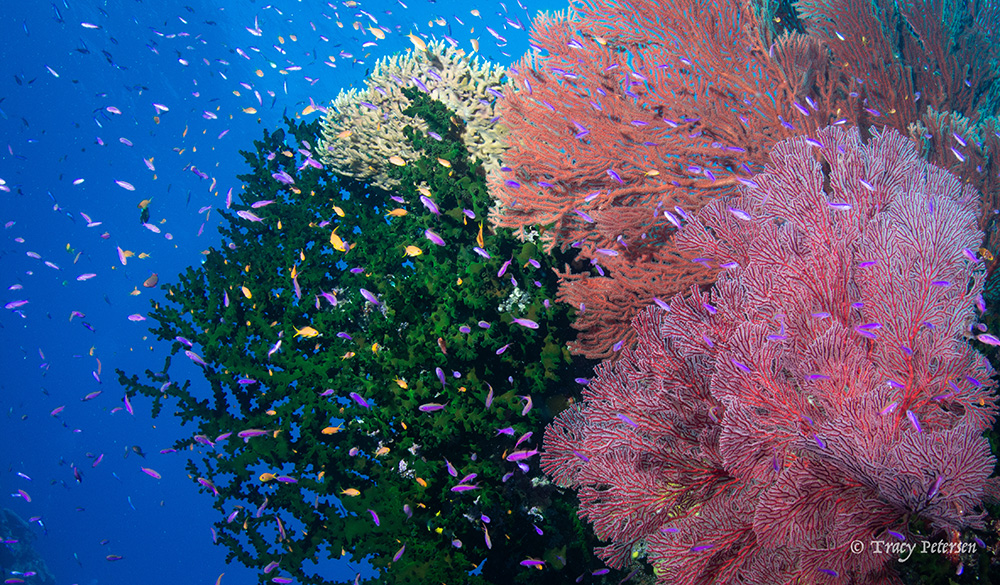 Photo by Tracy Petersen: Reds and Greens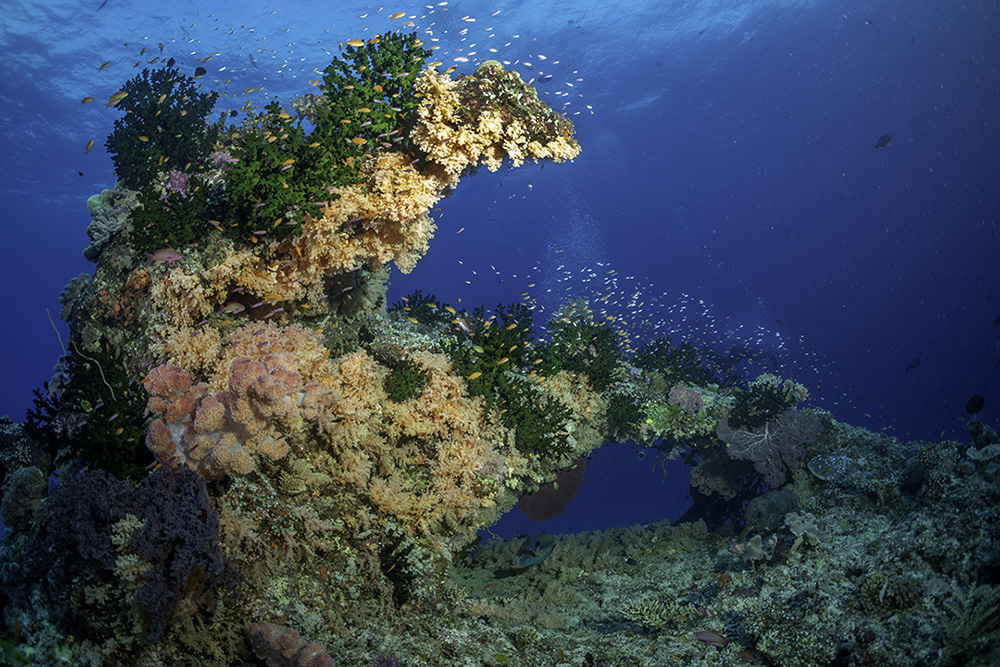 Photo by Richard Salas: Soft Corals
We were in Vatu-i-ra for the first day of the trip, and what started pretty mellow, turned to multidirectional currents very quickly. Damn full moon, our pretty troublemaker. Dave lost his camera while ascending early from a dive, but Richard Levu and Koroi saved the day and recovered the camera. After such wild currents, we managed to find one calm and beautiful area for our 4th dive: the bommies at the end of Whole Shebang… what came to be known as Half Shebang. We chose Alacrity for our night dive where Mo found some tiny critters. It's like he carries them in his BCD pocket!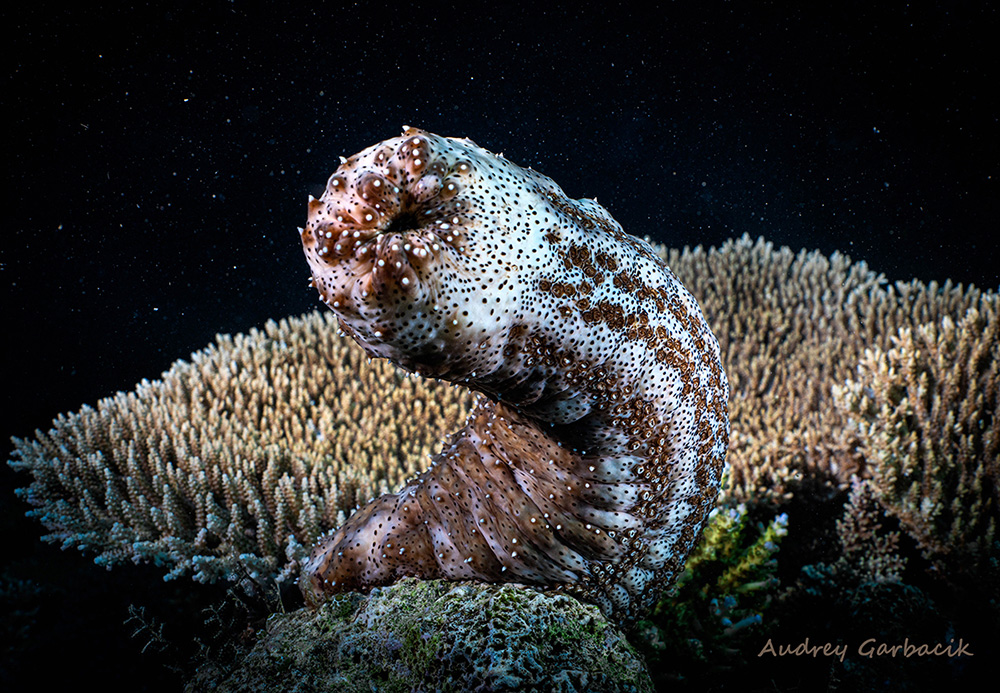 Photo by Audrey Garbacik: Dancing Sea Cucumber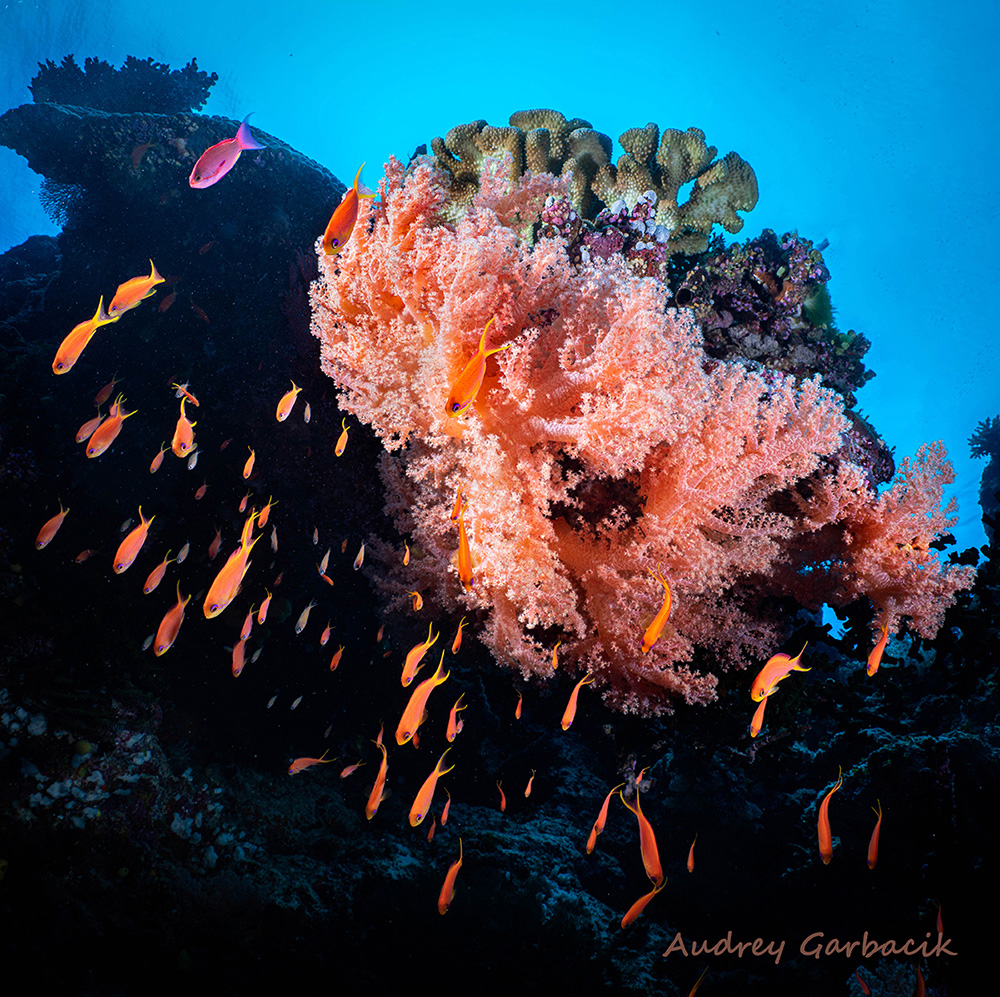 Photo by Audrey Garbacik: Can you see the current??
The next day was at Wakaya, and being so close to the full moon we were expecting Manta Rays again, but they left us waiting. We still saw a few White Tip Reef Sharks, a Grey Reef, some Decorated Dartfish, Yellownose Shrimpgobies, big barracudas, some Raggy Scorpionfish and a very special Hairy Fuzz Shrimp. Makogai brought along more relaxing dives with beautiful scenery and macro life. The winner was the night dive, with two massive Pleurobranchs, an Orangutan Crab, Hydroid Crabs, a Marble Shrimp and loads of Skeleton Shrimp.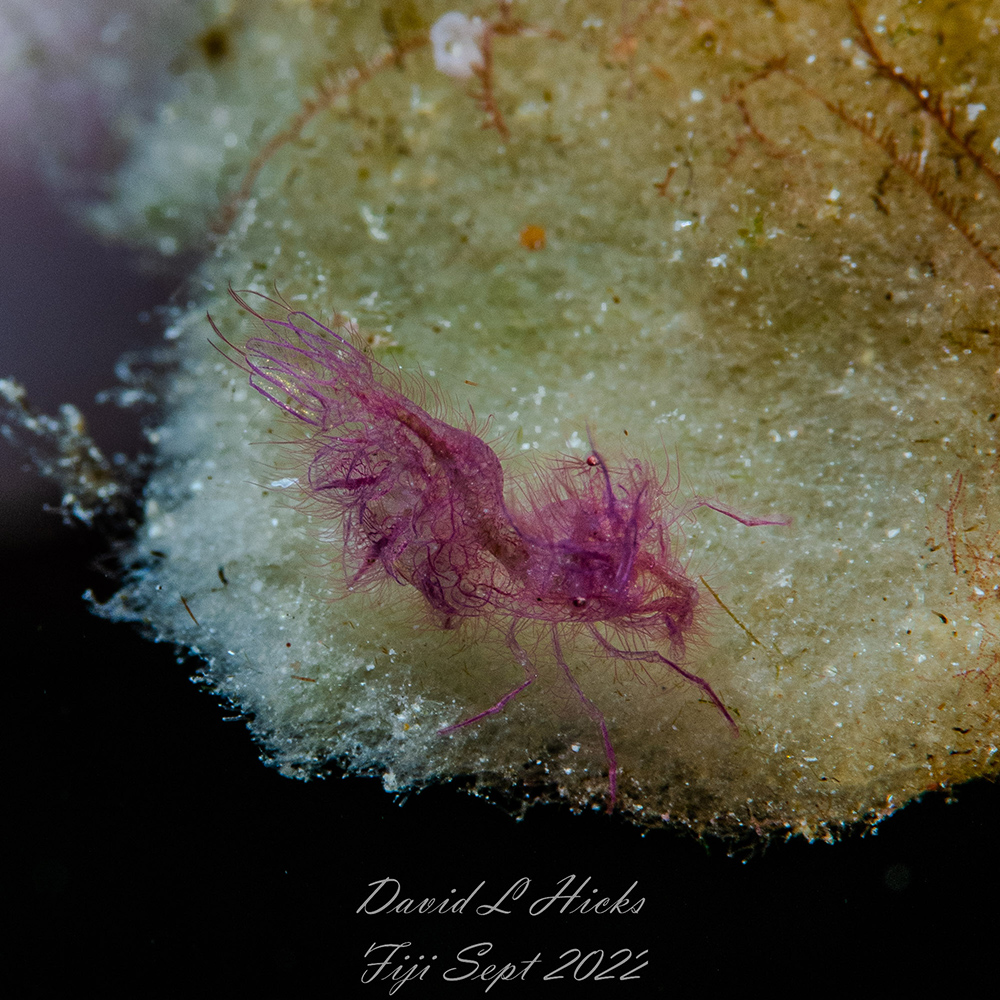 Photo by David Hicks: Hairy Fuzz Shrimp (not an official name, just Bel's nickname for it)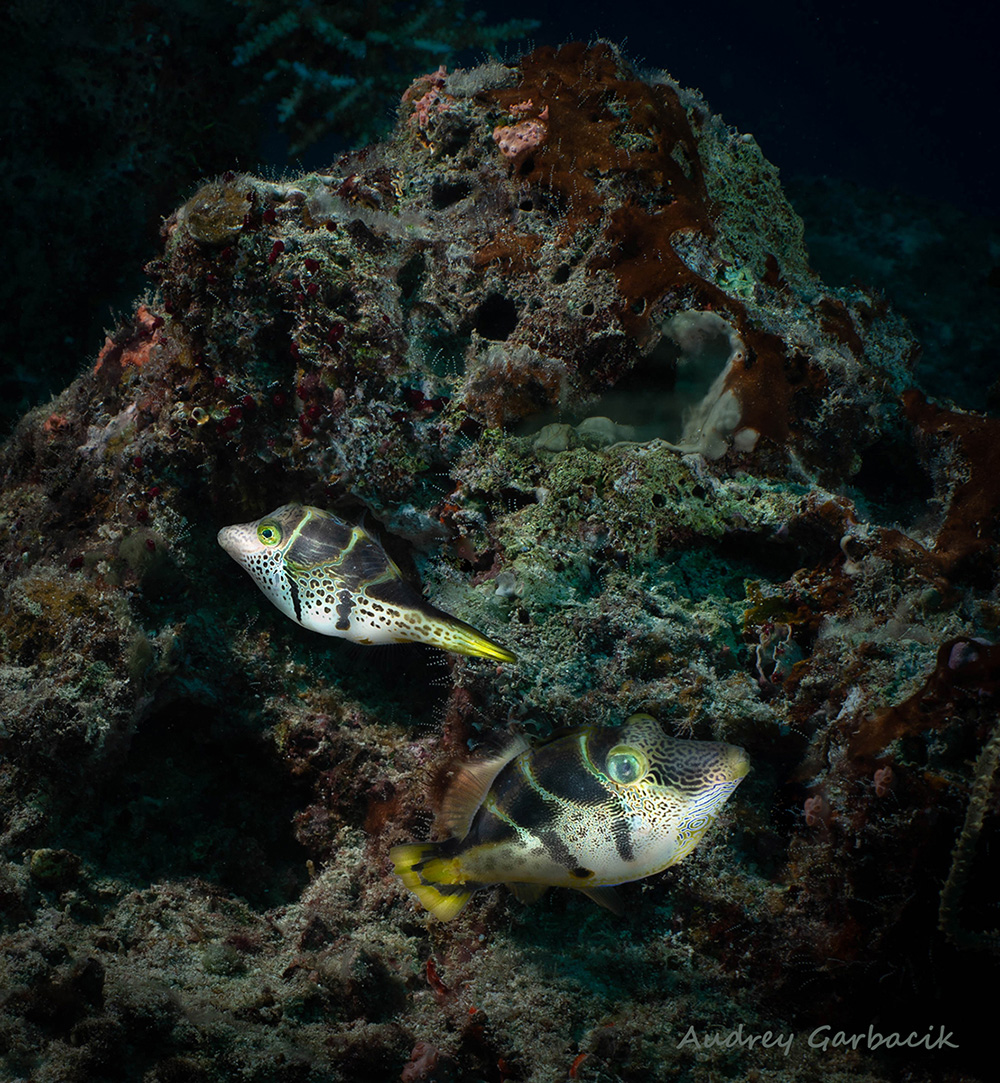 Photo by Audrey Garbacik: Dancing Tobies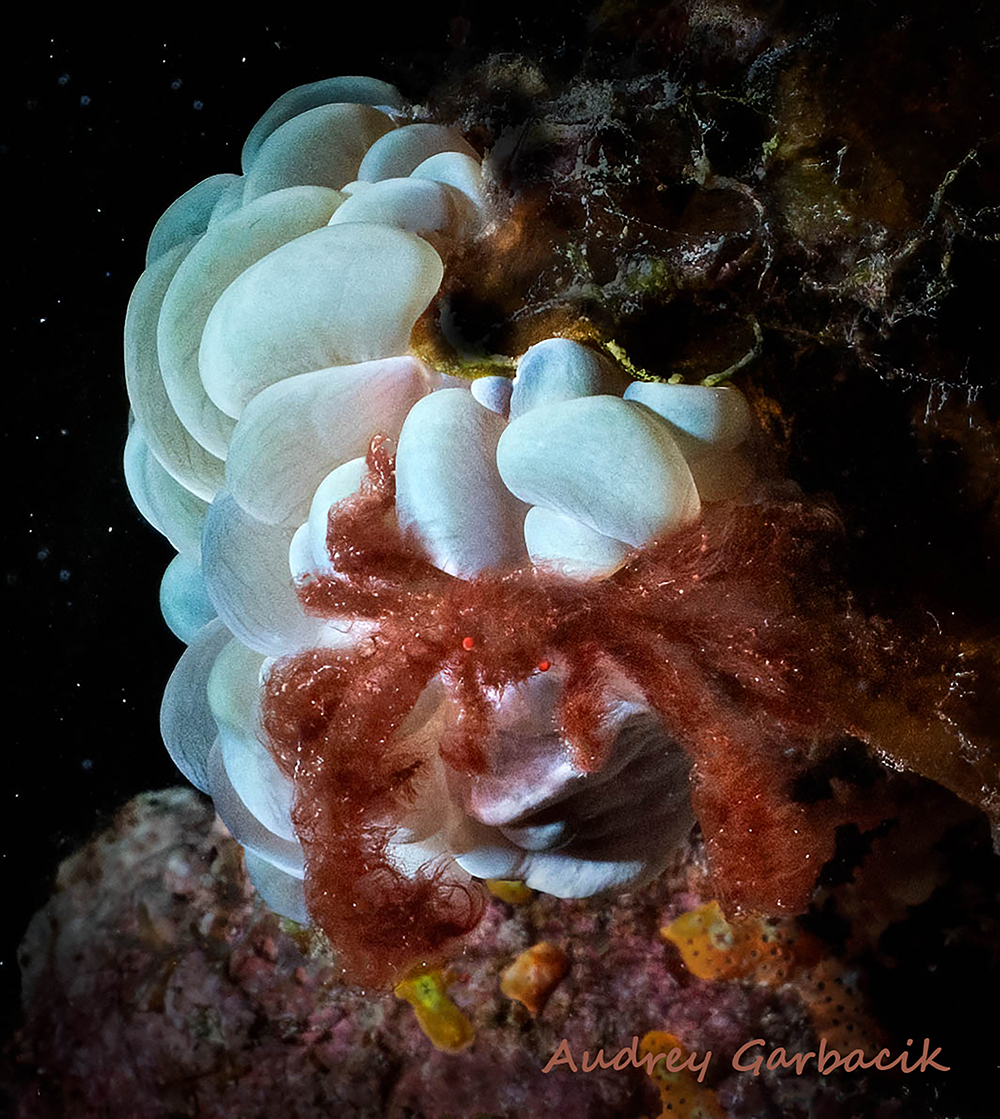 Photo by Audrey Garbacik: Orangutan Crab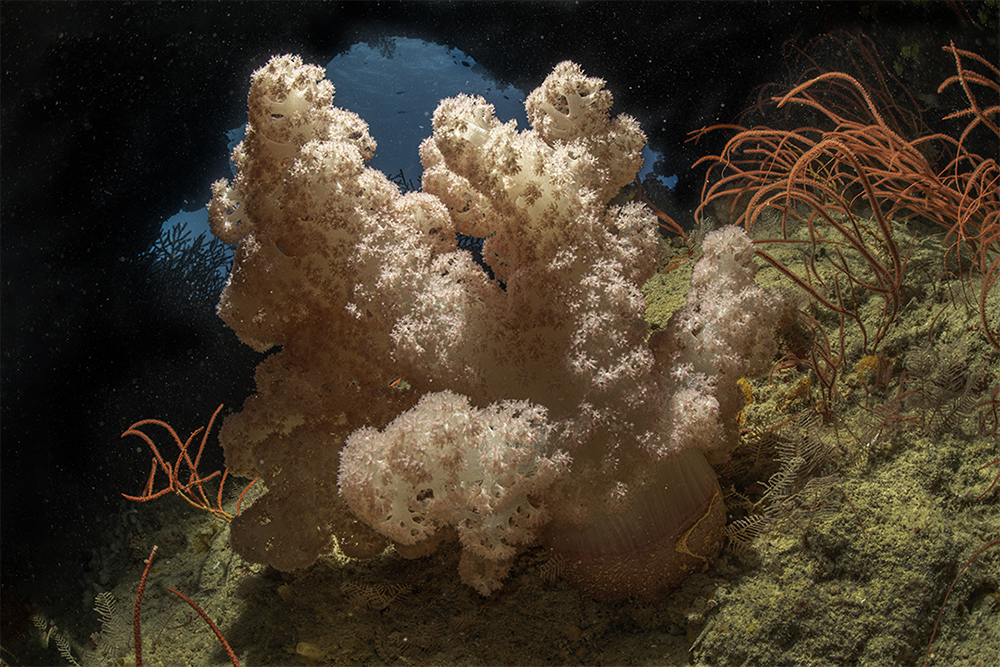 Photo by Richard Salas: Soft Coral at Becky's
Then we went to Namena for two full days of Trevallies, Barracudas, Soft Corals, Dartfish, Clingfish, Humphead Wrasses, Grey Reef Sharks, Shrimpgobies, Decorated Dartfish, Rumengan's Pipehorses, Brown-banded and Reeftop Pipefish, many different Coral Gobies and Nudibranchs and a few Flatworms. The last dive on the second day had an unexpected ripping current that sent us all flying, but almost everyone still dived for more than half an hour. On the first night, we had our Kava Party, fun as always. On the second night, our night dive was graced with the presence of a big Octopus and a decorated Sea Spider.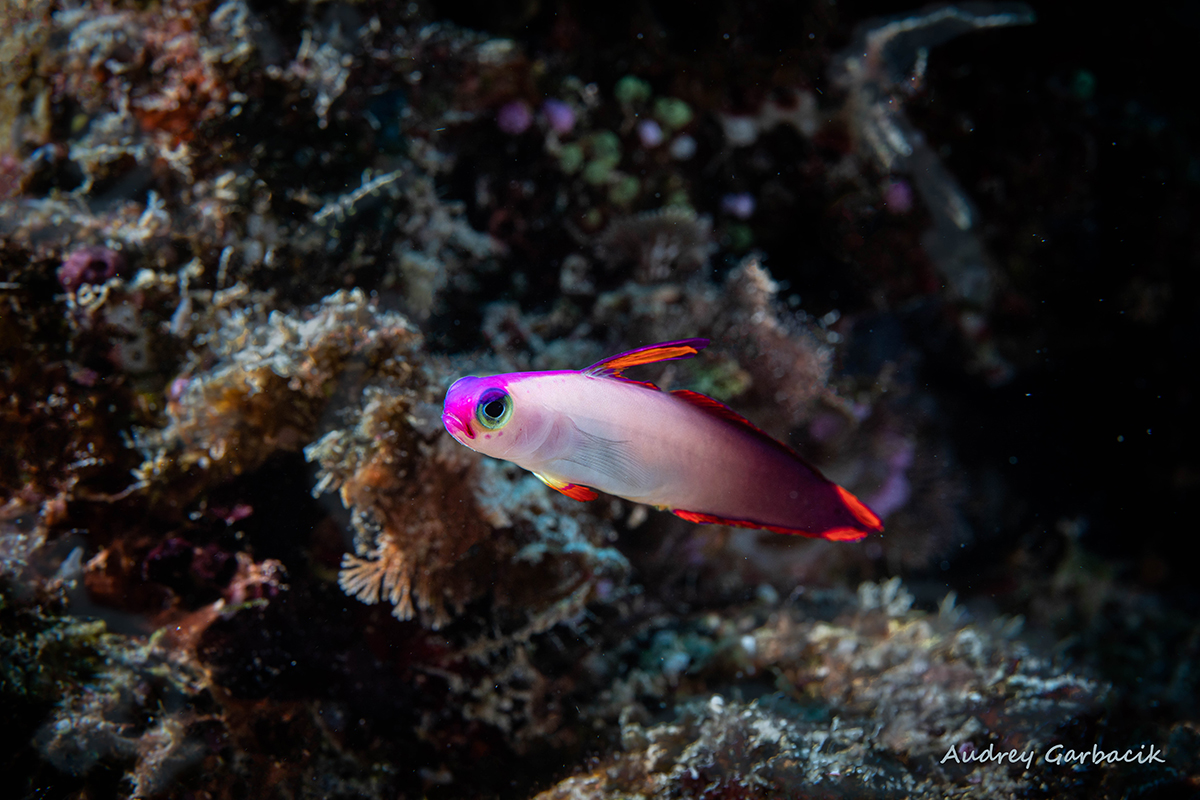 Photo by Audrey Garbacik: Decorated Dartfish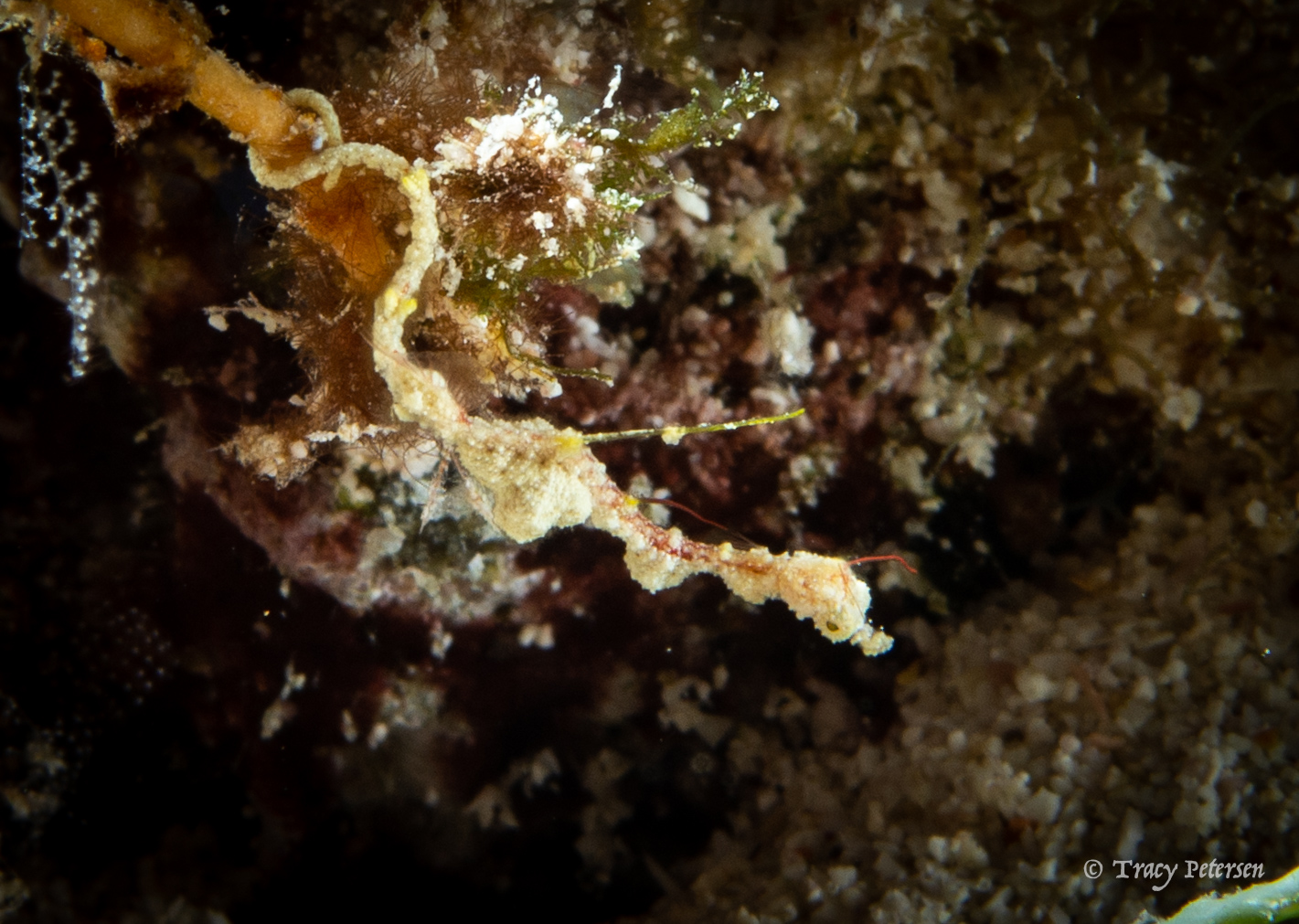 Photo by Tracy Petersen: Rumengan's (or Thread) Pipehorse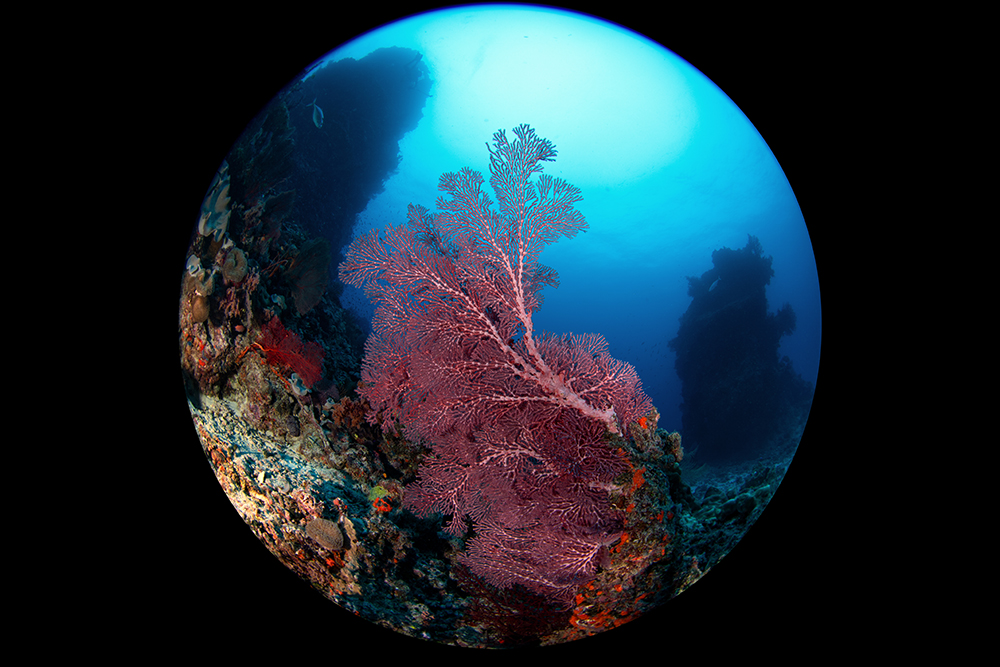 Photo by Phil Garner: Sea Fan
We spent the following day diving Cat's Meow, Humann Nature and UndeNAI'Able Reef/Pinnacle. We saw a Hawksbill Turtle, Moray Eels, Scorpionfish, Flabelinas, many Blue Dragons, a giant Dogtooth Tuna, Popcorn and Sexy Shrimp, Marble Complex Shrimp, walls of soft corals and gorgonians and a Pygmy Seahorse. Ray had the best description for the day: "Too perfect". The night divers enjoyed the very special sighting of a Disco Clam.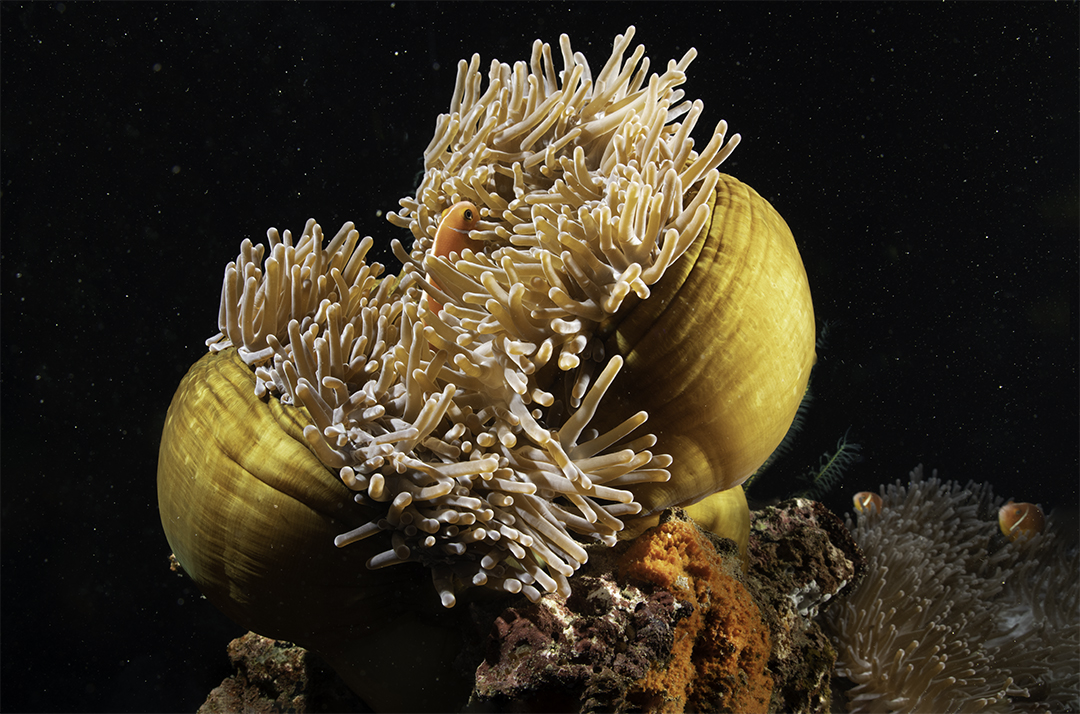 Photo by Richard Salas: Anemones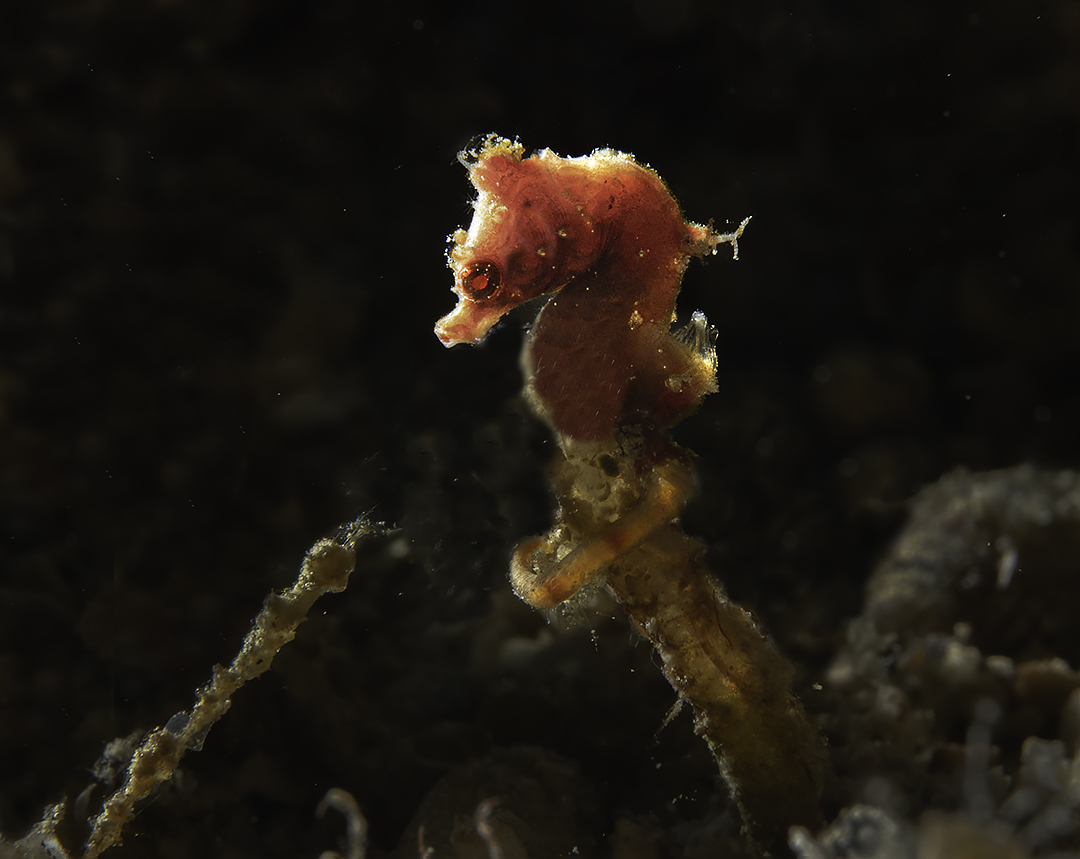 Photo by Richard Salas: Pontoh's Pygmy Seahorse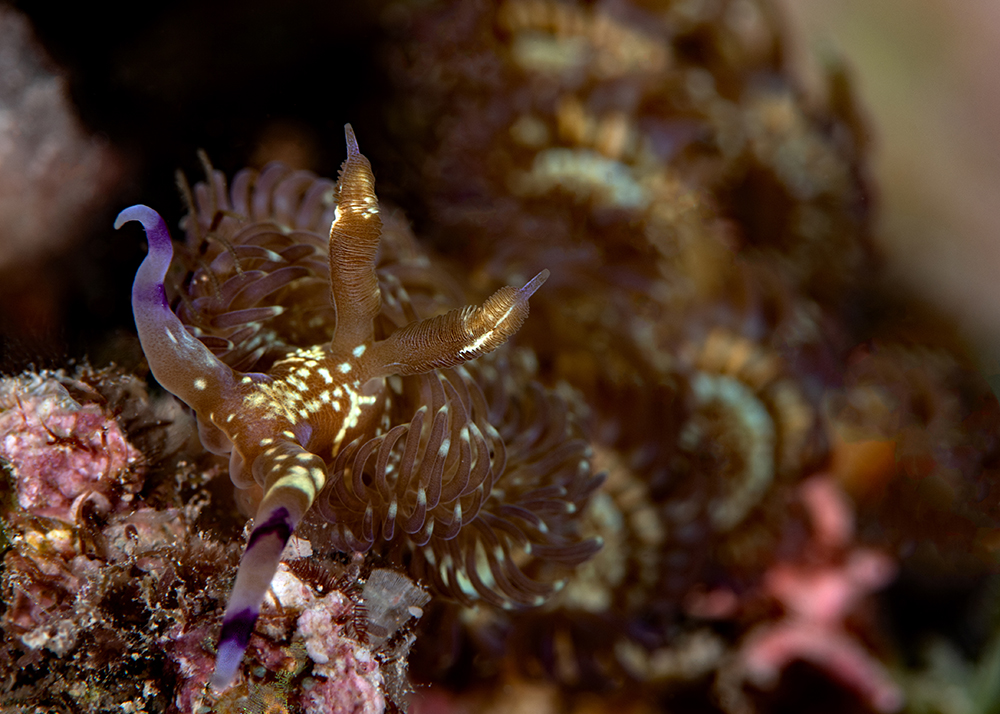 Photo by Phil Garner: Blue Dragon Nudibranch
Our final stop was E6 and Mount Mutiny, where the word of the day was "WOW". Once again the Sea Mounts have proven to be the perfect last day as our divers are invariably mesmerized by the health and vibrance of these reefs. Words like "I've never seen reef like this before" coming from such an experienced group mean a lot.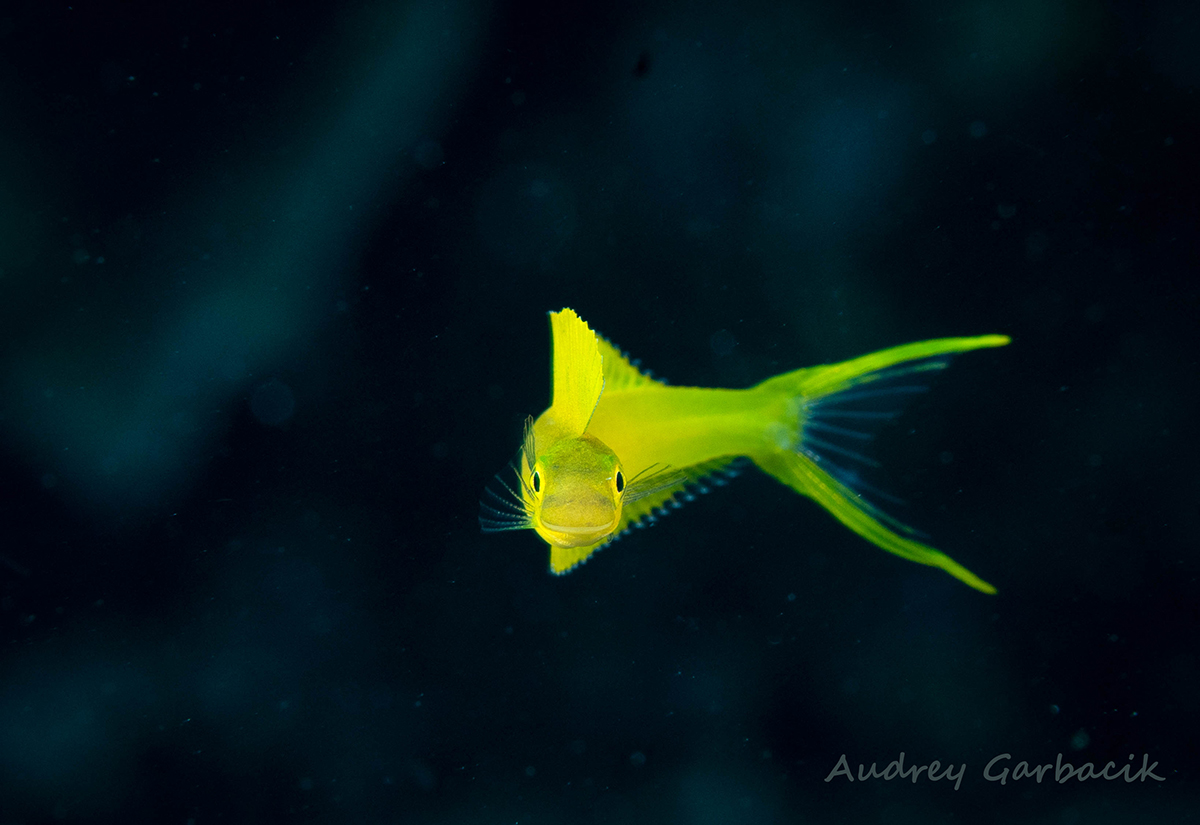 Photo by Audrey Garbacik: Fiji Fangblenny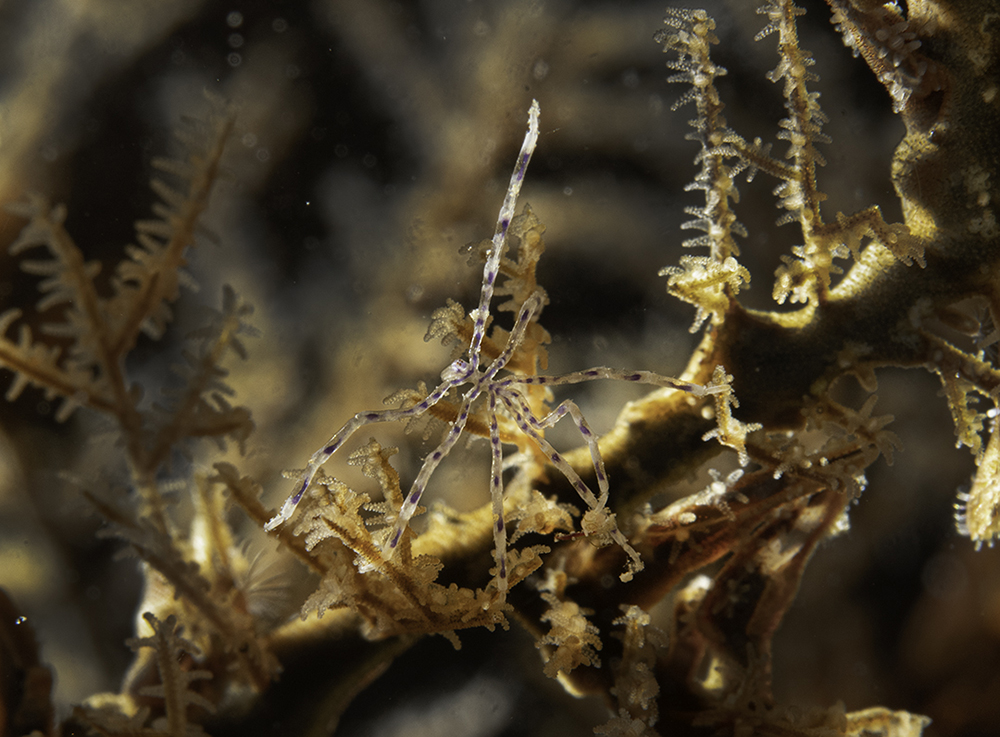 Photo by Richard Salas: Sea Spider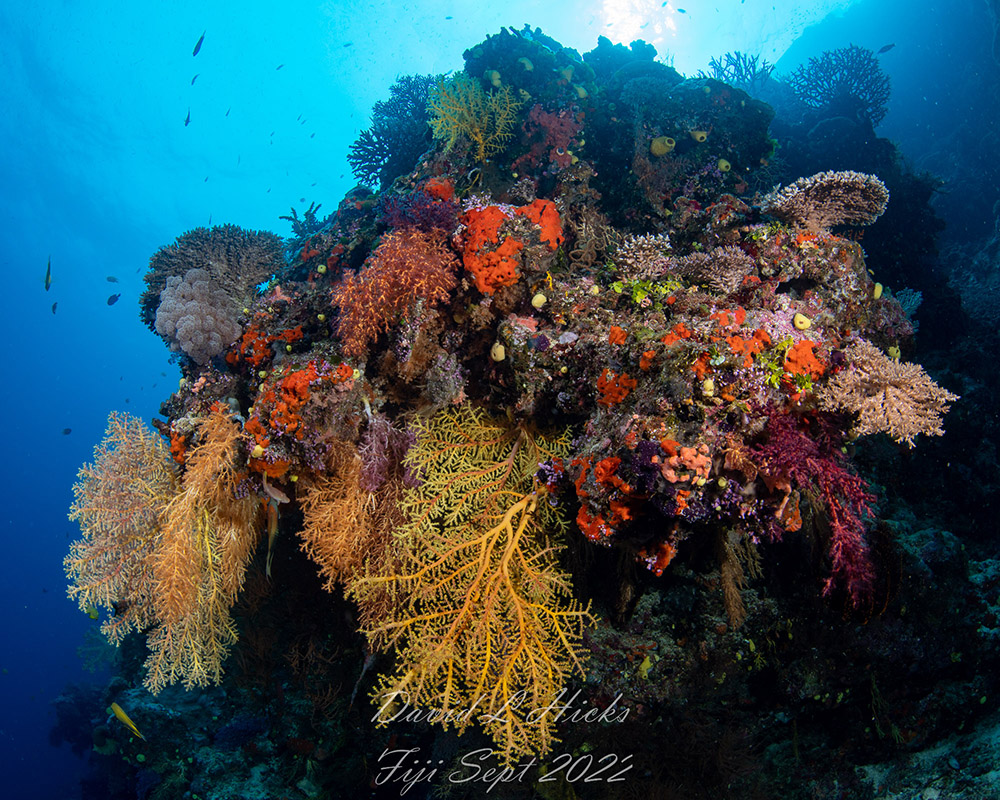 Photo by David Hicks: Rainbow Wall
And so we headed back to Lautoka once again, having had a fabulous time with new friends. Our dives were incredible and our guests kept us entertained with many wild stories one could not make up. And the pictures taken under the guidance of Mr. Levu you can see for yourselves. We're bound to drop these guys on their way back home and pick up another of Richard's groups for a ten day adventure!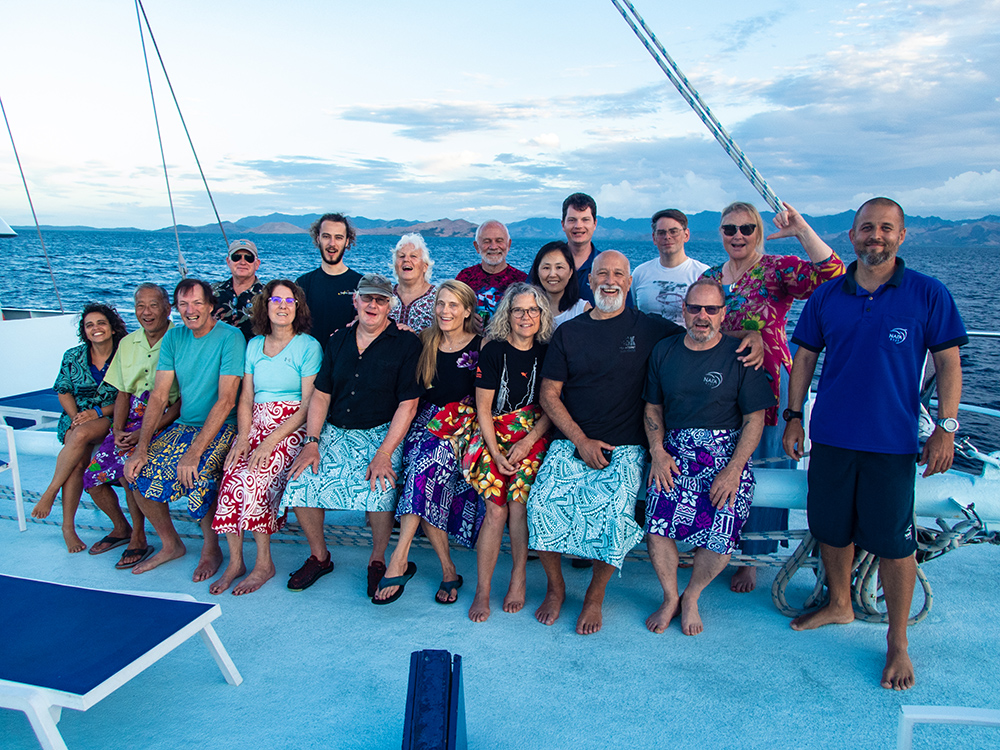 Comments
"Lomaiviti reefs are in extremely good condition compared to Indonesia and PNG. Immediate action must be taken to conserve this unique region."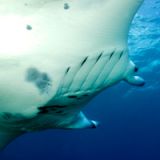 ~ Dr. Michael Marnane, Marine Biologist, Wildlife Conservation Society