808 State
Destination: Fiji's Bligh Water & Somosomo Strait
Trip Date:
Jul 14th - Jul 14th, 2016 -
Comments
Author: Joshua & Amanda
Welcome Back: Ken for his 6th trip
For our last charter before heading to Tonga to swim with humpback whales for two months, we hosted a group of 11 divers from the US. The de facto leader of the group was avid photographer Chuck, who unfortunately arrived late on the first day. Scheduled to fly in from Honolulu, he and his partner Lisa arrived at the airport only to find that the flight had simply been cancelled and they were not informed. The rest of the group enjoyed one of the most remarkable checkout dives on record, logging an octopus, peacock tail anemone shrimp, a teeny scorpionfish and a leopard shark. Nudibranch freaks David and Randy were especially enchanted by that dive because they saw the indica caloria and the rare and extremely beautiful Anguilla bornella. When Chuck and Lisa finally arrived, they were mobbed by their friends. Rose was so excited, she couldn't wait to rub Chuck's nose in it.
With calm seas, we departed that night for the Vuya Reef area, NAI'A's best kept secret. Amanda broke it open by showing her group two ornate ghost pipefish and a pygmy seahorse at Cat's Meow. On the next dive at the same site, Koroi did her one better by finding a second pygmy seahorse. We all saw the resident decorator crab covered with red algae, hydroids, tunicates and even xenia coral. This crab looks so much like a little tuft of debris, it makes you want to go around poking every little pile of debris to see if it picks up and starts walking. UndeNAI'Able Pinnacle was a real crowd pleaser in the afternoon with a steady current bringing in hoards of fusiliers and hungry long jawed mackerel. On the night dive there, our Hawaiian contingent found large slipper lobsters. Because they eat these tasty critters in Hawaii, Randy and David were pleasantly surprised.
That night we headed towards the Namena Marine Reserve for another exciting day of diving. With strange swirling currents at Schoolhouse, we did not encounter the massive schools of fish we often find here, but did see tuna, several white tip reef sharks, orange spotted pipefish and many lionfish. After lunch, as we slowed down near Namena Lala Island, Chuck launched his drone from the bow to explore the island from the air. We were especially keen to see this footage as this island was stripped of all of its vegetation and buildings by Cyclone Winston. In the four months since that event, however, the plants there have sprung back to life. It was great to see hearty clumps of green sprouting from every exposed branch. The aerial view however, revealed many downed trees and crumbling remains the of the resort that once flourished there.
The current picked up for the afternoon dive as Koroi and Joshua led separate skiffs at Two Thumbs Up. Our wide-angle photographers were delighted by the spectacle of sparkling orange anthias racing in front of Fiji's famous soft coral. Not everyone was up for the challenge, however, and had to cut their dives short after burning through their air trying to explore the colorful pinnacles.
Our plan called for us to explore the Somosomo Strait as we approached the half-moon, so we could avoid having our divers struggle too much with the famously capricious currents. These currents are what the area is known for, but the pain is definitely worth the gain of some of the most colorful and lively reefs on earth. We anticipate diving here with excitement and anxiety because of those reasons and as a result, we very carefully choose our dive sites.
For our first dive on Rainbow's End, there was very little current, so our group could easily negotiate this healthy reef slope. We would have preferred more current to inflate the soft corals, but, hey, if you're happy, we're happy! The Ledge became one of the favorite dive sites of this group because of its extremely varied reef types and inhabitants. Our guests found green sea turtles there, along with scorpionfish and several outrageous nudibranchs and flatworms. The night dive there was no slouch either. As soon as they dropped in, Joshua spotted a bigfin reef squid hovering 20' below. Chuck nabbed some amazing pics before it skittered off. Then followed two types of flatworms, ocellated phyllidia, zebra anemone, hydroid decorator crabs and a juvenile white octopus. And that was only the first 10 minutes! They later found a sleeping hawksbill sea turtle while Dan found a large green turtle and, at the closing bell, Mark spotted a big slipper lobster crawling along an overhang. Fish Factory was another popular site because, as the name implies, well, there are a lot of reef fish. The current brings in plankton that attracts large schools of pyramid butterflyfish and the appropriately named schooling bannerfish.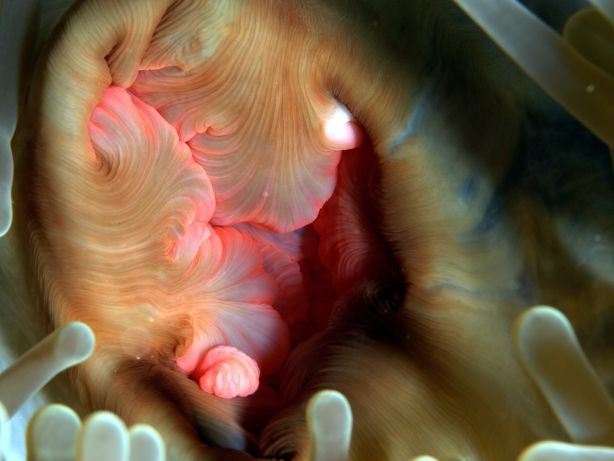 Perspectives - by Randy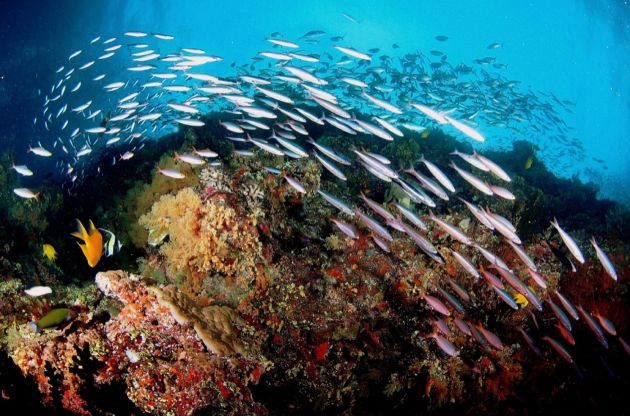 Waterfall - by Randy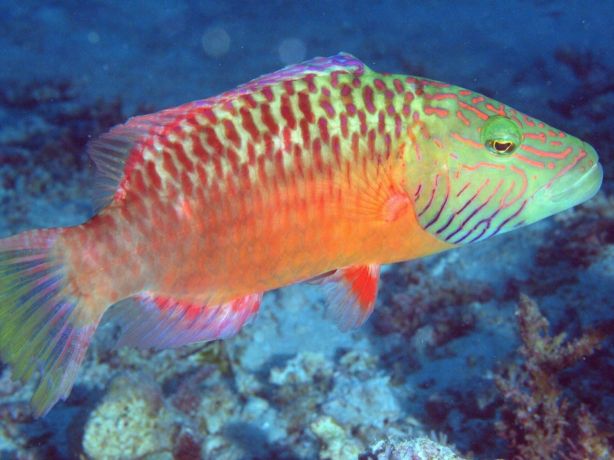 Cheeky bugger - by Randy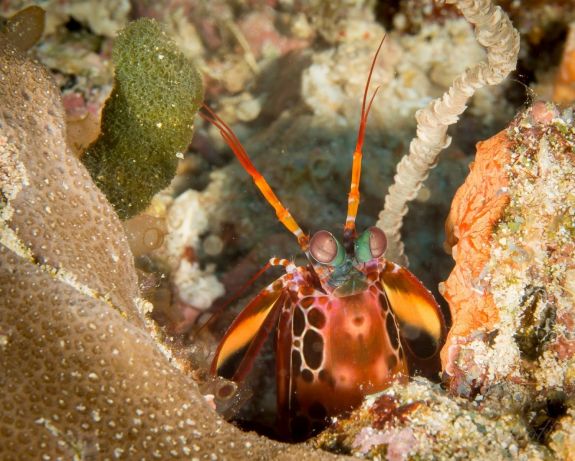 I will punch you! - by David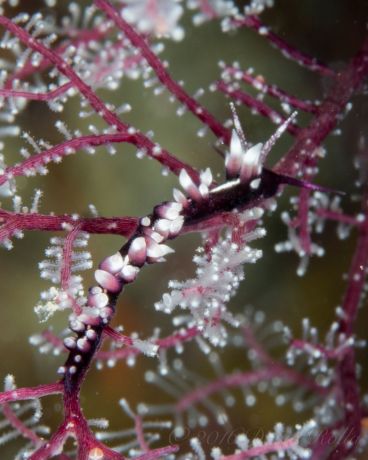 Rare & exquisite - by David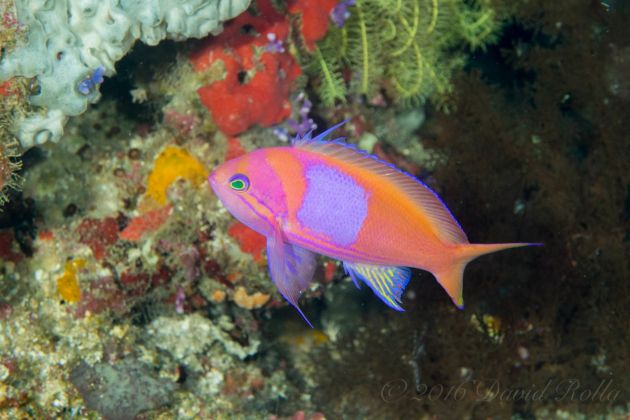 Stop being such a square - by David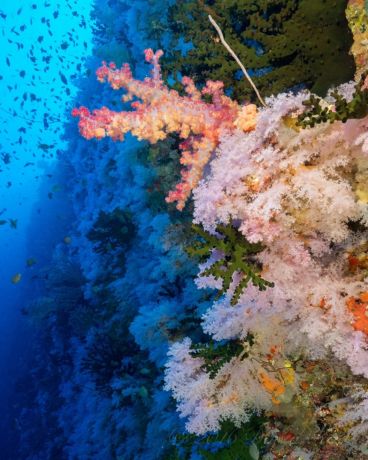 Glacier Blue Wall - by David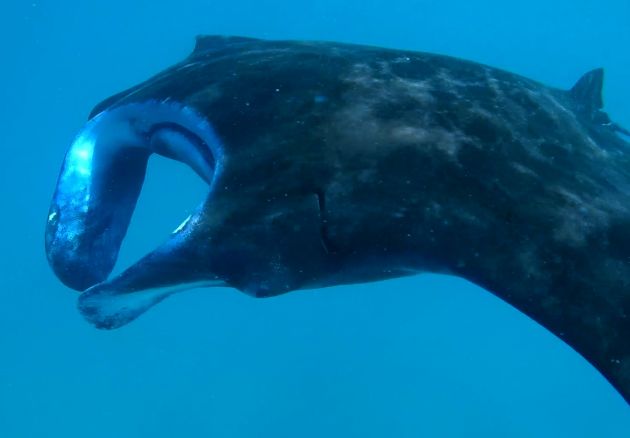 Yawn - by David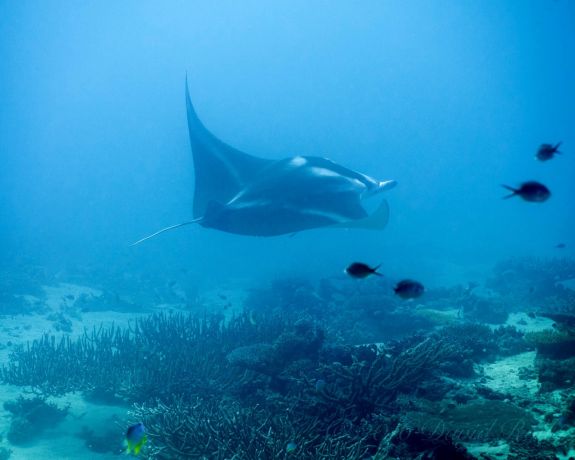 Soaring - by David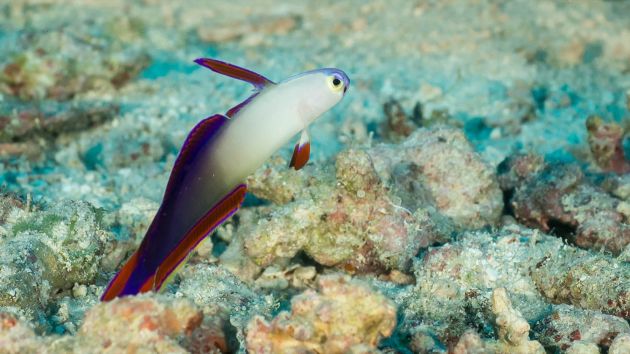 Special decorations - by David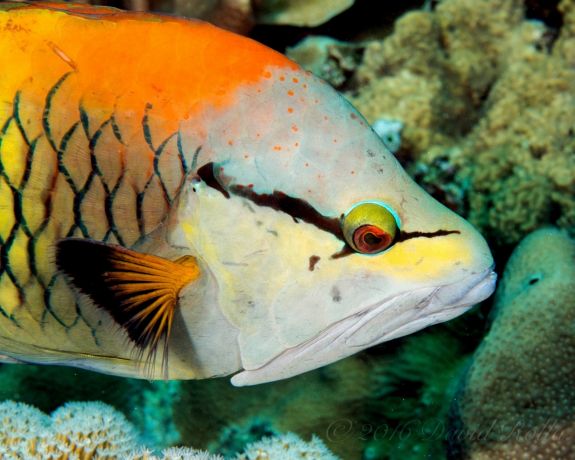 Slingin - by David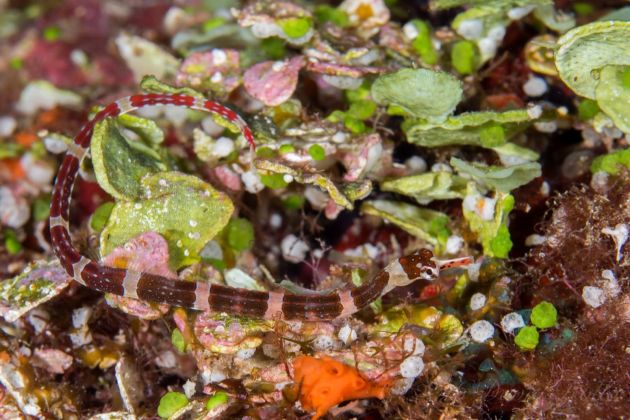 Bandying around - by David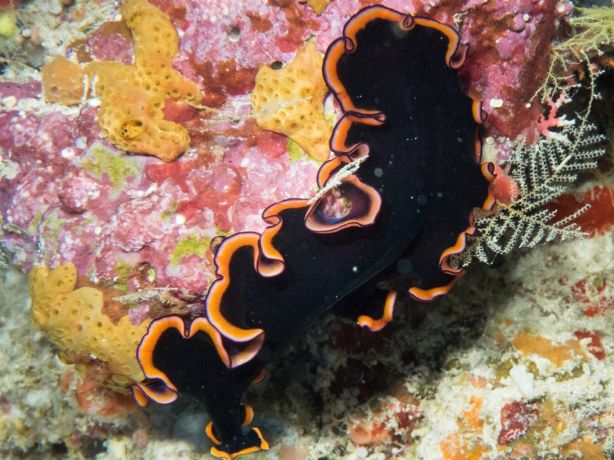 Black ribbon - by Ken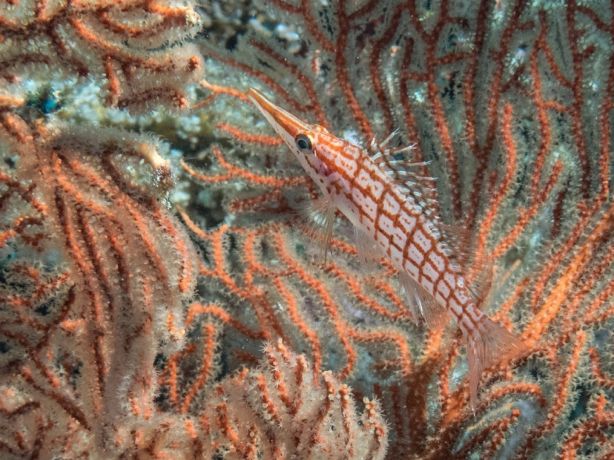 Point the way - by Ken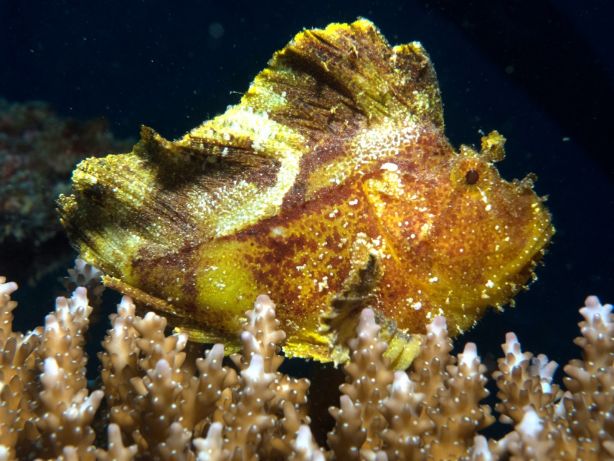 Autumn leaves - by Ken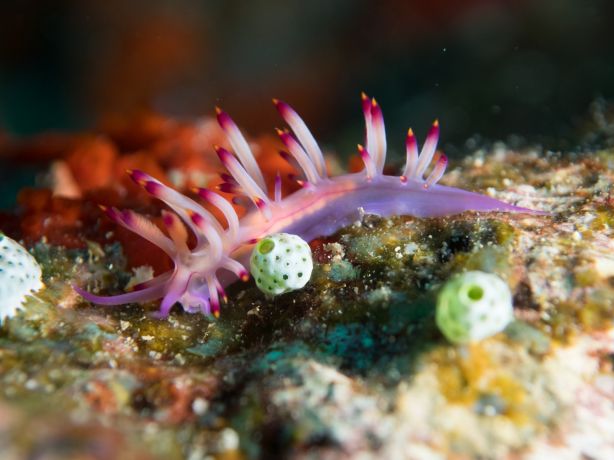 Redline - by Ken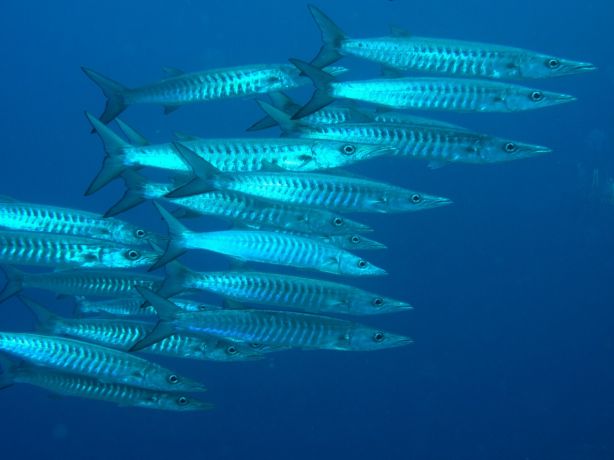 Silver shards - by Ken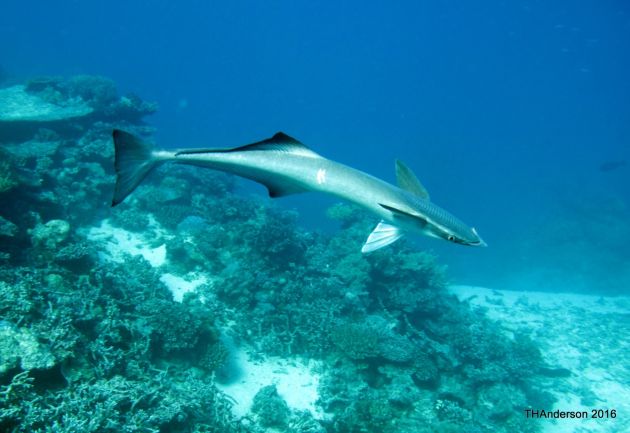 You wanna be my buddy? - by Terry

Leopard spots - by Terry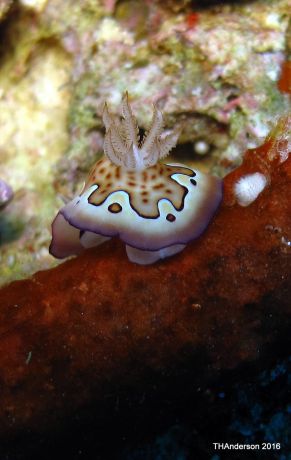 Flap happy - by Terry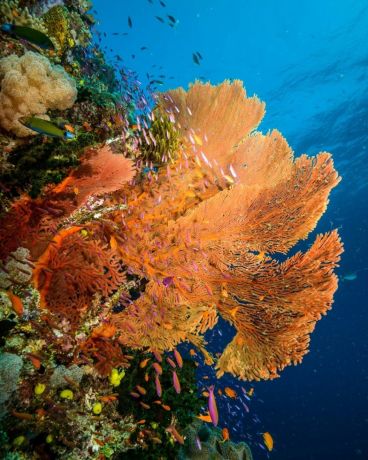 Cool me down - by Chuck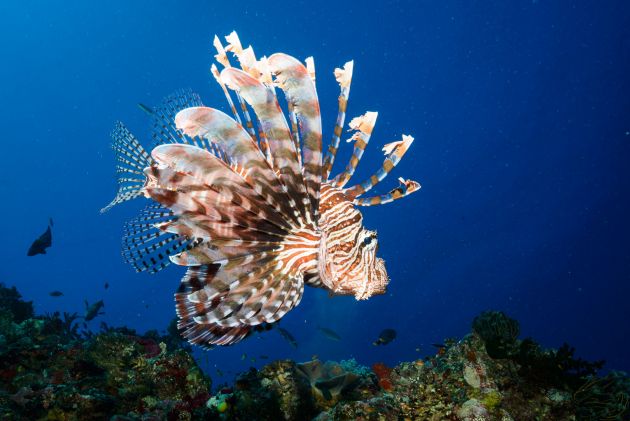 Lion's Den - by Chuck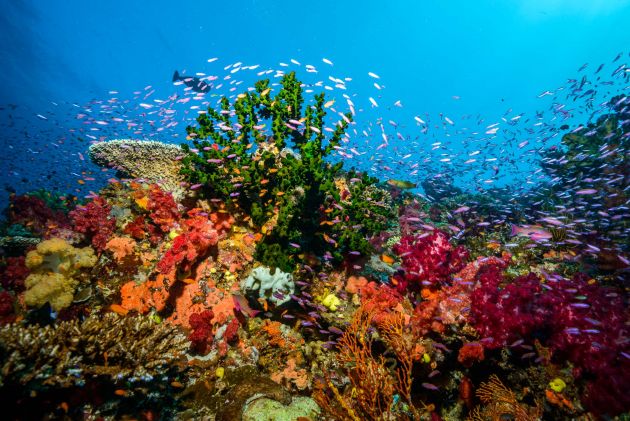 Flashes of brilliance - by Chuck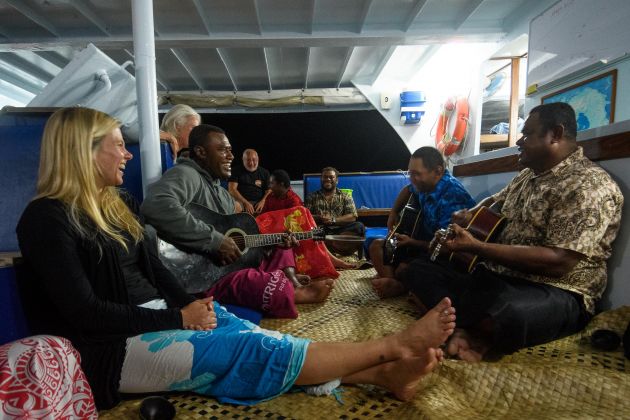 Kava time! - by Chuck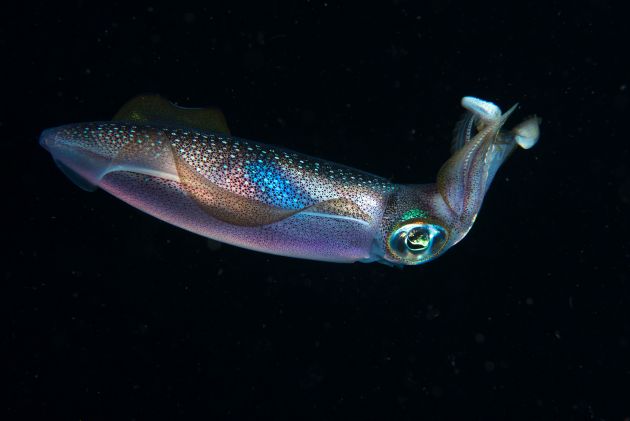 Nighty night - by Chuck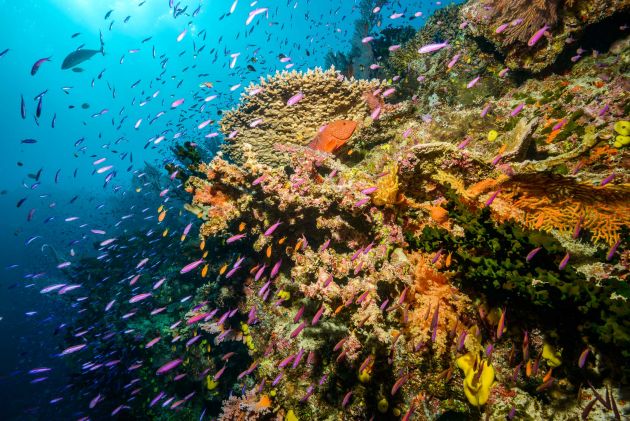 Vibrance - by Chuck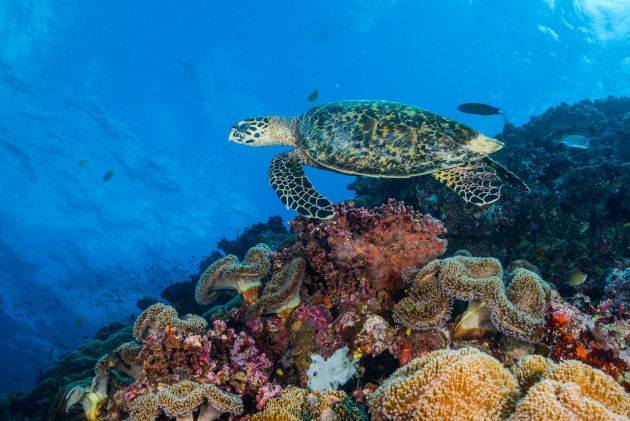 Turtle on parade - by Chuck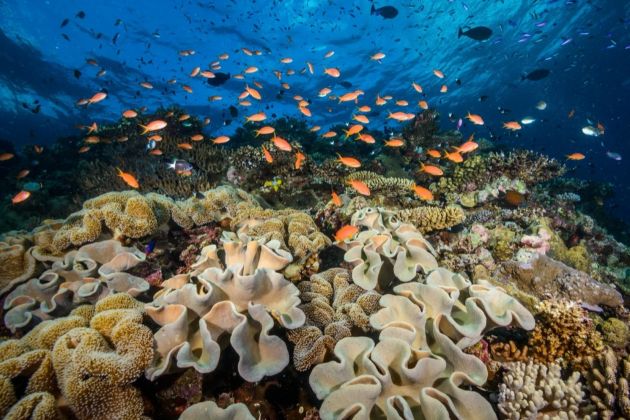 Leather garden - by Chuck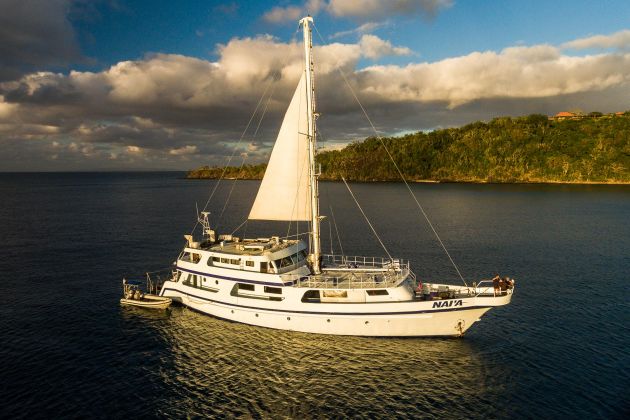 Home sweet home - by Chuck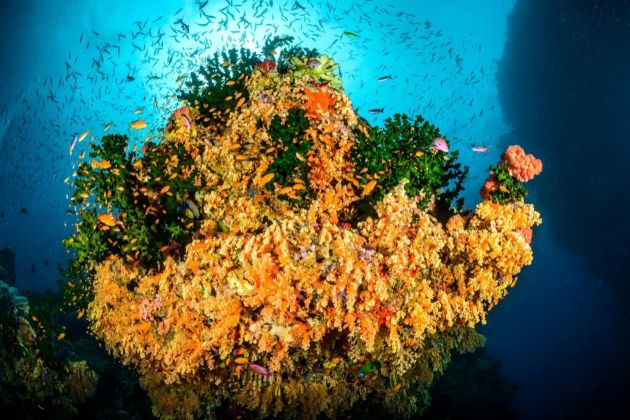 Dripping - by Chuck
That afternoon, we spent our only two hours of the trip on dry land when we visited the villagers of Kioa Island. Descendants of settlers from the tiny atoll nation of Tuvalu, this group lives in harmony and happiness on their own beautiful island in Fiji. As they are Polynesian rather than Melanesian like the Fijians, the Tuvaluans look, talk and sing completely differently. We gathered in the community center for a round of song and dance that shook the room and brought smiles to everybody's faces. We knew that our guests would soon be asked to join them in dance and figured that Lisa, the enthusiastic and outgoing actor, would be the first to take them up on the offer, but it was the quieter Gwen who was on her feet as soon as the word "dance" was uttered! In fact, for the first time since we have been Cruise Directors, every one of our guests joined the villagers in dance. After that, Chuck acquired some new admirers by flying his drone again. Several locals gathered behind him as he cruised over the village for sensational views of the village and stunning forest-covered hills and cliffs behind. 
Following dinner, we hosted our guests for our weekly kava party. Chief Officer Big Mo, Skiff Driver Sly and Divemaster Koroi led the chorus with their captivating voices and catchy riffs. Rose rocked to the rhythm and Lisa burst out with a "WOO-HOO!" after each tune.
For our first dive on our second day, we plunged into the world-famous White Wall. Joshua and Amanda made several visits to check the current, making sure we got it just right. Conditions finally settled down about an hour after we anticipated, but it was well worth the wait. The glacier-blue soft coral was absolutely dazzling and so were some other unusual creatures, most notably a family of orangutan crabs. Topside, enthusiastic Rose and Terry continued to shower us with compliments on our spot-on briefings. Thanks guys, it's always good to hear!
With southeast trade winds gusting to 20 knots, it was a rough crossing to Wakaya Island, so everybody was thankful when we anchored in the placid, protected bay. Joshua's port skiff descended onto a steady outgoing current on Blue Ridge. There they saw a large green turtle catching a breath before making a break for the blue and a bright yellow leaf scorpionfish. For Randy however, the highlight was watching a white banded cleaner shrimp jump into his guide's open mouth for a cleaning. As usual, he squealed with delight and muttered, "That's awesome! Hold it!" as he lined up his camera. Back on the surface, his good friend, David, teased him relentlessly. When you dive with a fanny pack (where else are you supposed to keep your concealer and spritzer?), there's no shortage of joke fodder.
On our second dive, both skiffs logged some unusual cryptic critters: the bent-necked pipefish and leaf scorpionfish on Amanda's port skiff and another leaf fish and winged pipefish on Koroi's starboard skiff. The real excitement came after both groups surfaced. Port skiff driver Marike, in a style typical among many Fijians, shyly asked Amanda if she would like to swim with mantas… or not. "YES!" she shouted back and within minutes both skiffs were snorkeling with two or three sizeable mantas. Looks like lunch will be a little late today! By the afternoon dive, the visibility had reduced drastically, so the port skiff barely saw the monstrous manta getting cleaned on top of Vatu Vai when they dropped in. A hawksbill sea who was parked on the bommie was being picked at by surgeonfish, while the skittish manta, which easily measured 15' across, circled over the top of it.
After the last day dive, Chuck again flew his drone, this time over the picturesque island of Wakaya in the warm light of the setting sun. As he moved along the ridgeline filming the beautiful slopes and lining up for a great sunset shot of the boat, he suddenly realized that it wasn't moving anymore… on closer inspection, he could see that he'd managed to get the drone stuck in a tree! While the guests prepared for the night dive, Marike drove Koroi over to the island where our fearless divemaster scaled the very large, tall tree. We watched with suspense from the ship where we could just make out Koroi precariously moving higher up and shaking the very large tree before it finally fell. Chuck was extremely grateful to Koroi for risking life and limb to save his drone. The guests were all smiles as they returned from the night dive in Wakaya Bay, where Amanda found a large octopus, two baby lionfish, two hunting snake morays, a giant hermit crab and a Tahitian stingray.
For our last day of diving, we explored the colorful reefs of Vatu-i-ra. The wind had died down somewhat and the skies were overcast as we descended onto the renowned reefs of Mellow Yellow and Maytag. A small incoming current made Mellow Yellow very mellow and Joshua found a small yellow leaf scorpionfish next to three brown-banded pipefish. Halfway through the dive, the current flipped and the soft corals popped open, but only David was still down to capture it on video. Because Joshua and Amanda were flying the next day, this was their last dive of the trip. That's when legendary divemaster (and talented musician), Big Mo, took over. Leading the starboard skiff there the next dive, he found four leaf scorpionfish and a hairy ghost pipefish! And we thought they were out of season.
After their final dive at Coral Corner, all of our divers came back gushing about the beauty of Fiji's reefs and people. For Ken, this was his sixth trip, but for most of our visitors, definitely not their last.
"You guys & ladies rock! What an outstanding time I had. Thank you all so much for your humor, talent and kindness. See you again!"
-Lisa
"We had a fabulous time! All the crew is wonderful - I was never nervous because Sly always got me in the boat. Thanks & hugs to all!"
-Rose
Our Guests...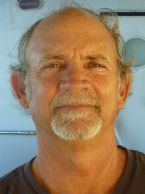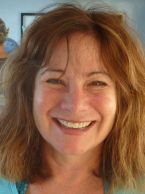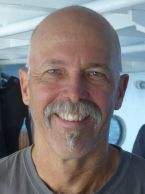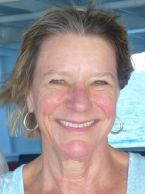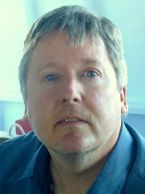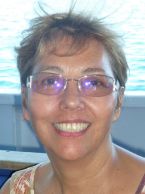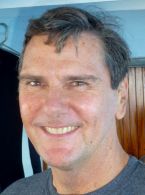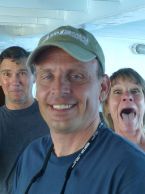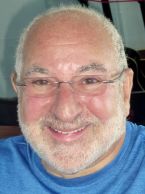 Comments
"Any country with coral reef like this has a national treasure that should be protected. Fiji is one of the few lucky countries."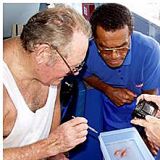 ~ Roger Steene, photographer, author, naturalist