Almost Humann
Destination: Fiji's Bligh Waters
Trip Date:
Feb 3rd - Feb 13th, 2015 -
Comments
Author: Joshua & Amanda
Welcome Back: Kathryn, Lillian, John, Clara, Geoff, Raewyn & Janet
Congratulations: Clara on her 100th dive, Allyson & Neil on their 500th dives and Steve on his 700th!
Throughout the month of January, NAI'A went into dry dock where her hull was repainted and the galley was completely refitted. For our first charter back after the break, we invited 18 guests who were part of world-renown fish identifier, Paul Humann. Unfortunately, Mr. Humann was unable to join us for this charter. We wish him a speedy recovery and hope he makes back out here soon. After a year and a half as Cruise Directors aboard NAI'A, we look forward to picking his brain on what he have seen in Fiji's underwater world.
Among our guests were Lillian and Janet, who were keen to count fish for Humann's and Ned DeLoach's organization, REEF (Reef Environmental Education Foundation). The longest travelling guests were Phil and Lynne, who come from a place in Kentucky I'm sure most people never leave! The shortest were Geoff and Rae, who made the short jump up from New Zealand.
At the beginning of the trip, a tropical storm loomed to our west, so we skipped our first afternoon checkout dive and sped east for a day of diving at the island of Makogai. After a month out of the water, we can never be sure if everything is going to be where we last saw it, so we were keen to return to Becky's Reef. Lo and behold, our mysterious friends the halimeda ghost pipefish, orangutan crab and two leaf scorpionfish hadn't moved an inch! Whereas we normally do our village visit sometime in the middle of the trip (when guests are eager to set foot on dry land after days at sea), the foreboding storm forced us to visit the local village during the first full day. Chief Harry represented the group just as the Fijian people would appreciate, with dignity and cheek! Alfie subserviently fanned the Chief as he received the first ceremonial kava bowl. Cruise Director Joshua had the children clamouring to be next thrown high into the air.
On Day 2, we had arrived as far south and east as we would make it during the trip for a day at the beautiful island of Gau. From the ship, we could see manta rays and milkfish splashing around on the surface. On the Outside Nigali reef, we found a diminutive sea spider and some guests caught sight of a manta cruising by the reef. Although the visibility wasn't great inside the passage, the number of grey reef sharks, blackfin barracuda and bigeye trevally were. There were even a couple of giant trevallies stalking fusiliers in the shallows. Tick that off on your sheet, Lillian! In a strong current on the afternoon dives, Amanda showed her skiff juvenile blue ribbon eels, porcelain crabs and a giant moray eel at Anthias Avenue.
Conditions had improved considerably as we spent the following day diving the paradisiacal Wakaya Island. At three different dive sites, we saw fascinating creatures both big and small. On the small side, we discovered a robust ghost pipefish, winged pipefish and whitecap shrimpgoby. And on the large side, we came across the crowd-pleasing hammerhead shark, leopard shark, green sea turtle and a feisty hawksbill that managed with only a stump for a rear flipper. The leopard shark was particularly special because it is the first one we have seen there. Hopefully, it will stick around! The night dive inside the bay was also a winner. Joshua found a Berry's bobtail squid on his way down before the rest of the group had even turned on their lights! Another highlight was a decorator crab so completely covered with plant life that we had to poke it (just a little) to prove that it was indeed an animal. At the closest point to earth in its orbit, Jupiter shone brightly in the night sky.
Towards Namena Marine Reserve we headed for two full days of diving. We started out at perhaps the best dive site in all of Fiji, the famous Grand Central Station. This dive site distinguished itself yet again by offering up unusual wildlife of all shapes and sizes. Among the more notable large animal sightings were grey reef sharks, hammerhead shark, huge Napoleon wrasse and marble ray. On the smaller end of the spectrum, we found the pygmy seahorse, juvenile rockmover wrasse, splendid garden eels and orangutan crab. Among the colorful pinnacles of South Save-a-Tack, Big Mo tracked down the mysterious shortpouch pygmy pipehorse and Lil spotted a white Pontohi pygmy seahorse prompting Alfie to do a flailing underwater dance we later found out was his signal for seahorse!
At the kava party that night, our charismatic crew entertained the guests with catchy Fijian folk songs and lots and lots of kava. Geoff insisted on drinking in the manner of the country where he first tasted kava – in Vanuatu – by standing up and facing east. Vanuatu, by the way, is notorious for its extremely potent kava. Fortunately, we weren't serving that variety onboard or we would have had to carry our guests to their cabins.
For our second day diving in the marine reserve, the schools of fish were lining up at Schoolhouse, including oceanic triggerfish, pennant bannerfish and rainbow runners. Back on the south side, we showed our guests both the adult and juvenile blue ribbon eel, a banded sea snake (Phil's first ever), intertwined brown banded pipefish and, at Tetons I, longnose hawkfish. It was here that Alfie, thinking that he was removing litter from the reef, recovered someone's semi-inflated safety sausage. It turns out that it was placed there intentionally by our friends on another dive boat to mark where they had found a white pygmy seahorse! Whoops. Well, they could have let us know!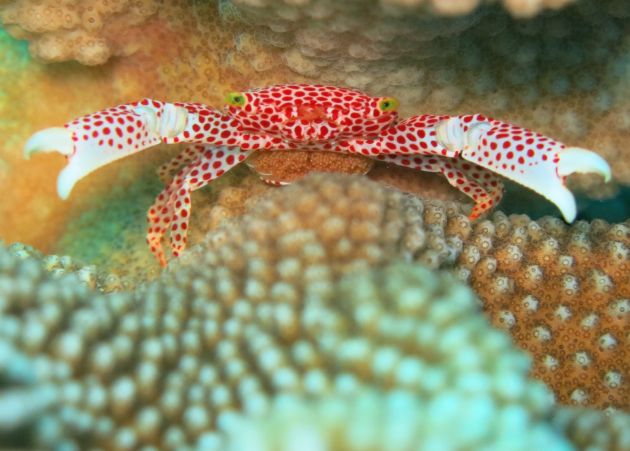 Put up your dukes! - by Allyson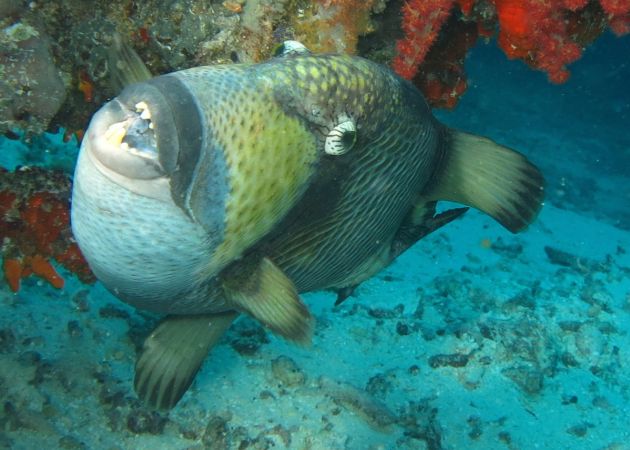 Titan's teeth - by Allyson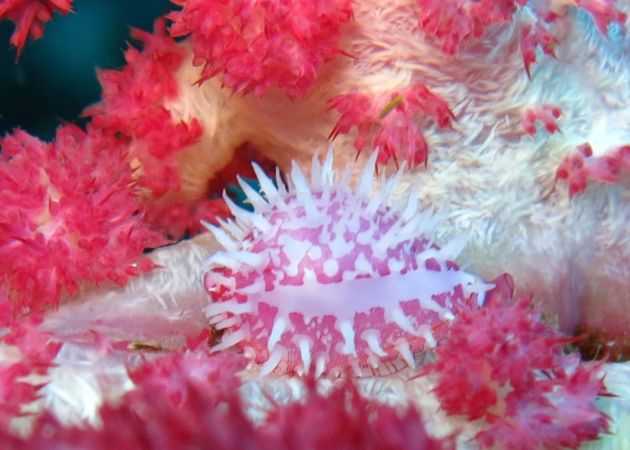 Cute soft coral cowrie - by Allyson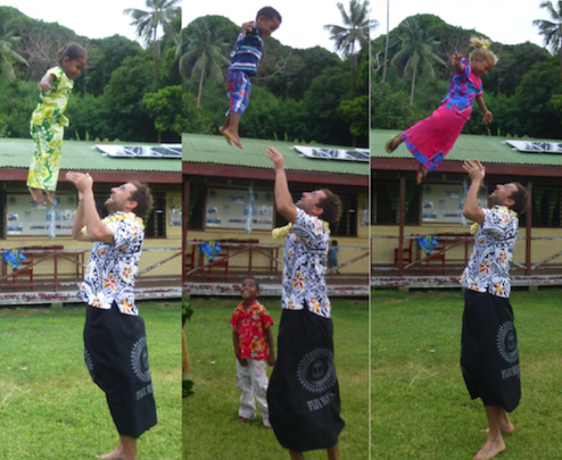 It's the Flying Fijians! - by Amanda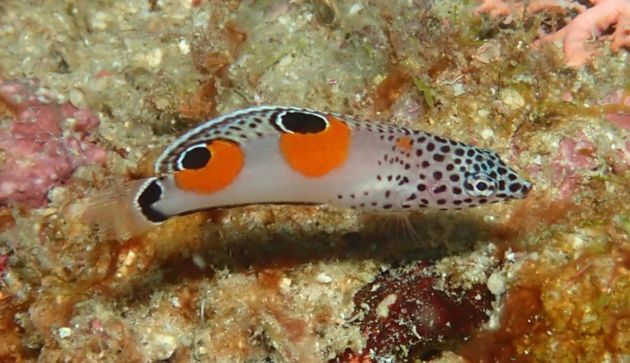 Clowning around - by Janet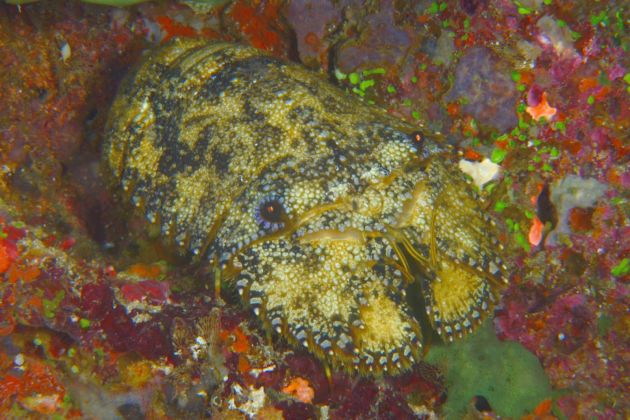 Slip up - by Kate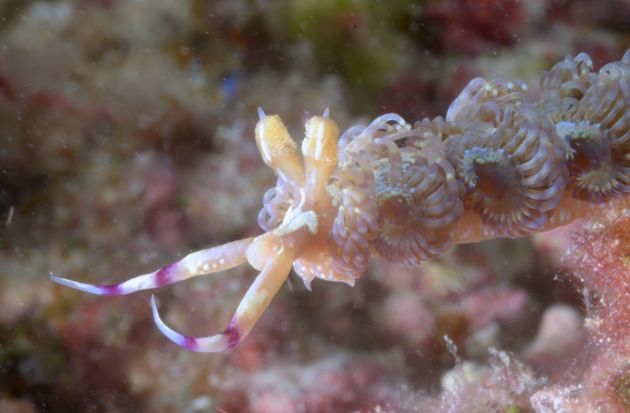 Year of the Dragon - by Kate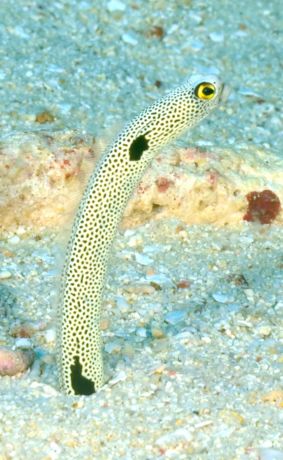 Pop goes the weasel - by Kate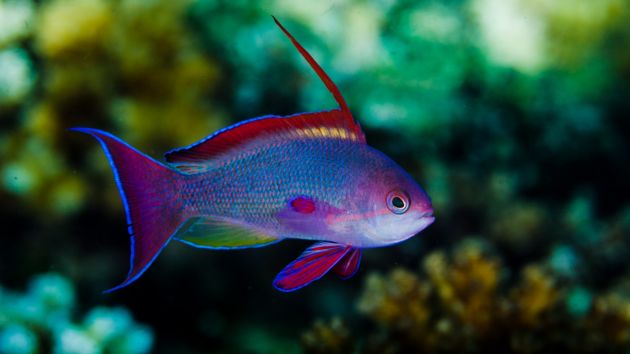 Man of the house - by Neil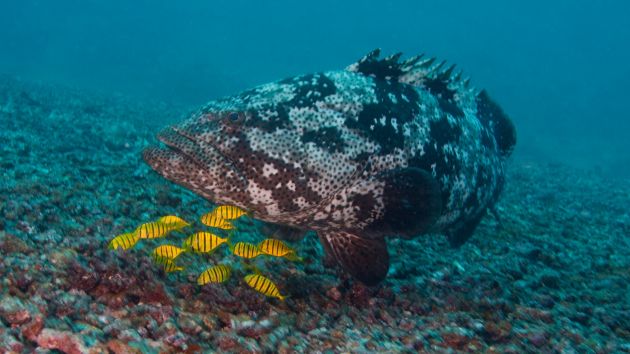 Entourage - by Neil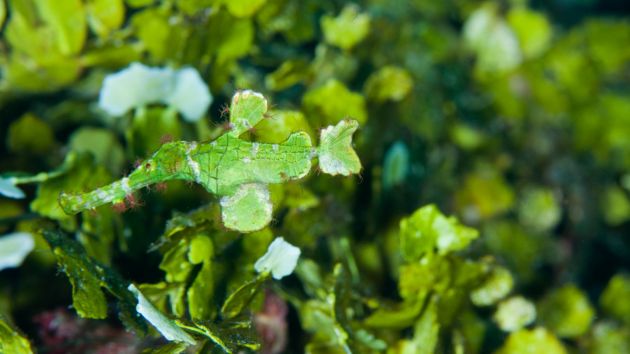 Cloaked - by Neil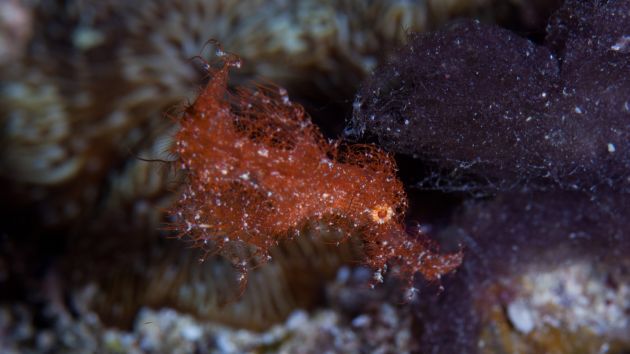 A hairy situation - by Neil
On the move - by Neil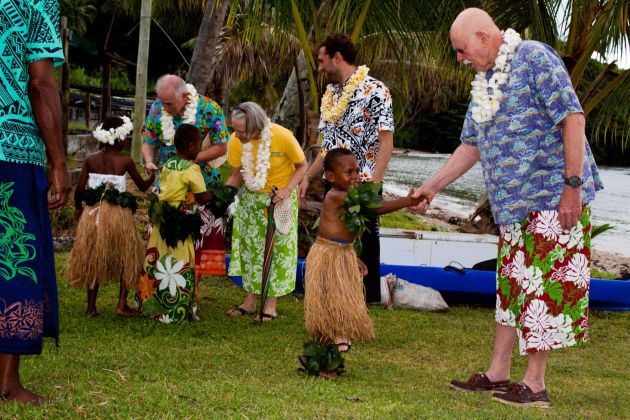 Greeting the Chief - by Neil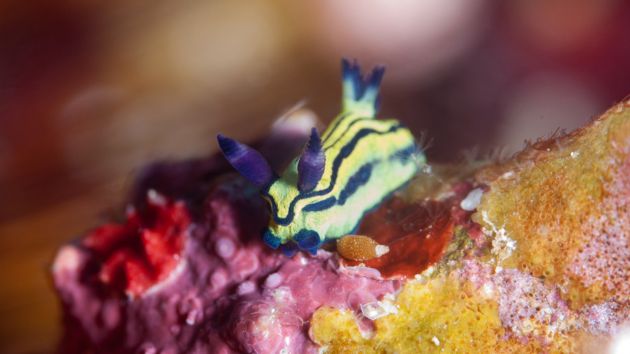 Maybe not so rare after all - by Neil
Blending in - by Neil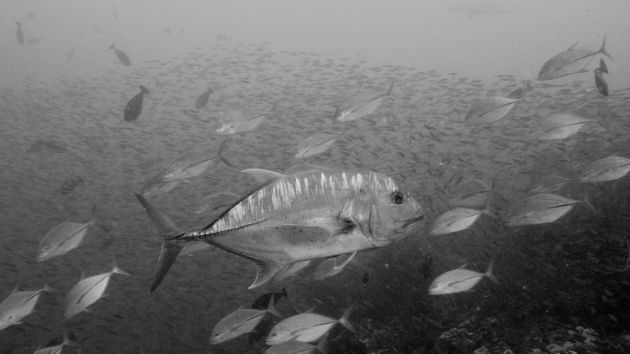 Jack of spades - by Neil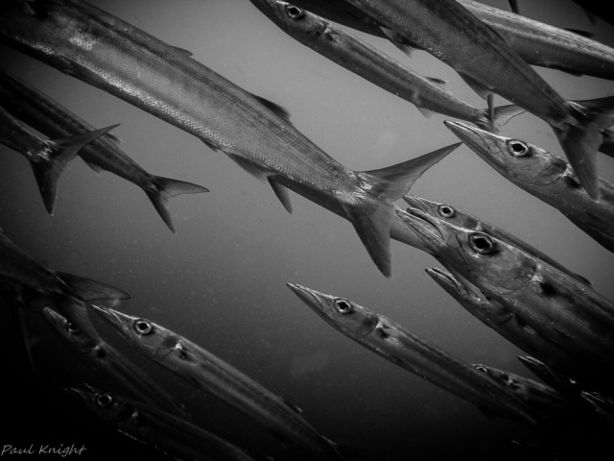 Blades - by Paul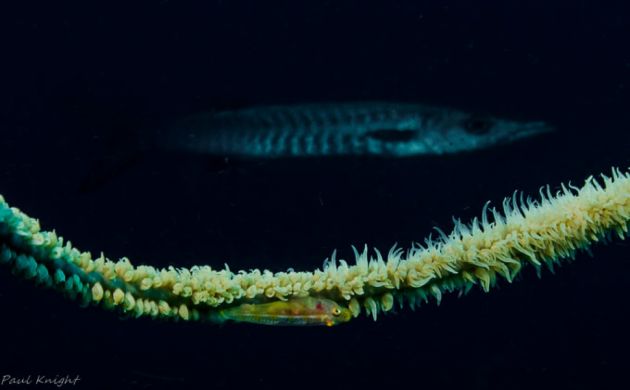 Lucky shot? or great Photoshopping? - by Paul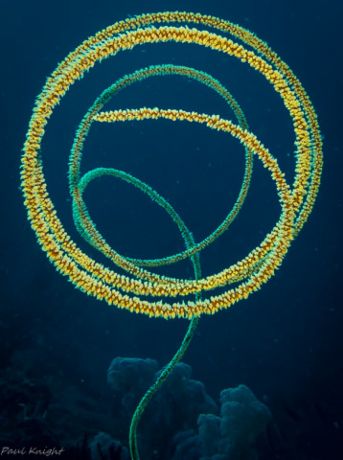 Downward spiral - by Paul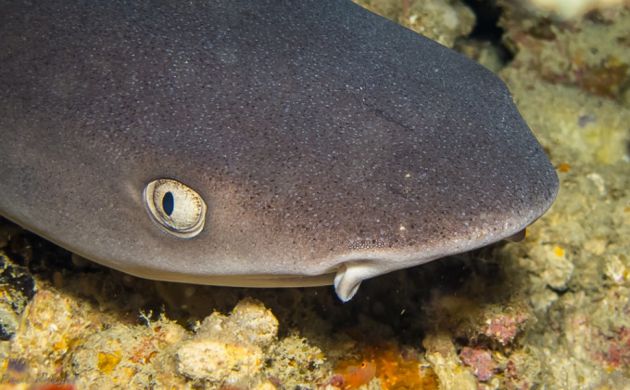 Mugshot - by Paul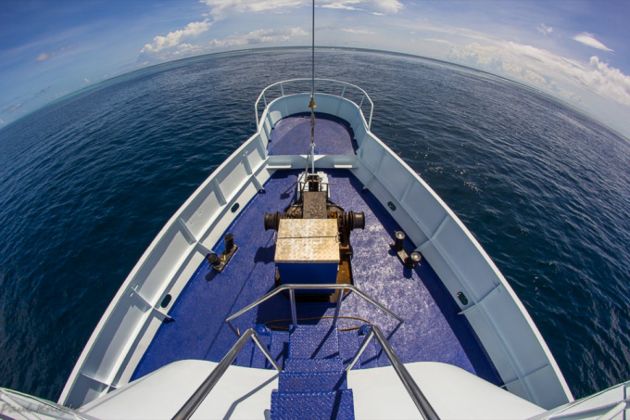 Top of the world - by Paul
On Day 6, we found ourselves at Vuya Reef, a series of varied and inviting dive sites on the Vanua Levu Barrier Reef. On our first dive, at Cat's Meow, we discovered hawksbill sea turtles, the vibrant fuchsia flatworm and a perfect halimeda ghost pipefish discovered by Kate. On subsequent dives, Captain Johnathan and Big Mo found both the halimeda and hairy ghost pipefish. The current on the night dive was surprisingly strong. Our divers found themselves battling to stay out of UndeNAI'Able's crevices and line up to take photos of tiny reef creatures, but they still managed to find plenty of interesting wildlife.
If ever we didn't write the north heading on our dive maps, Harry would invariably ask which way was north. This is normally not necessary because navigation here in Fiji is so straightforward. On Day 7, after Harry had asked yet again, Alfie asked the question that must have been plaguing him the entire trip, "Wait, do you even have a compass?" Harry said that he had, to which Alfie quickly responded, "Just checking."
From there we headed into the middle of Bligh Waters to explore the 3000-foot pinnacles of E-6 and Mount Mutiny. At the latter, Paul and Kirsti, who manage Waidroka Resort, dived to 40 meters where they ran into a couple of silvertip sharks. And at the former, Amanda found two robust ghost pipefish and Joshua found "his" tambja. He had first seen it more than a year ago at UndeNAI'Able Wall. Our keen-eyed local divemaster, Big Mo, who has logged several thousand dives in Bligh Waters, had informed us that this nudibranch is only found at this dive site and at Alacrity in Vatu-i-Ra. We have since only found it at one other dive site… until this week. Suddenly, this beautiful nudibranch, which is about the size as a grain of dry rice, was popping up at several more spots. How it arrived at a pinnacle in the middle of the ocean is sheer luck. And whether they are more common than we previously thought or experiencing some sort of population boost, we certainly saw our fair share this week.
During the night dive at Alacrity, in mid-water, Joshua found a baby bobtail squid no more than a half centimeter across, as well as some blingin' decorator crabs.
For our last two days of diving, we settled in the area of Vatu-i-Ra, where there is an array of varied and alluring dive sites. The wind had picked up, bringing in waves and dark clouds. That made the surface at little bumpy, but we still had great conditions below. Everybody's favorite, Maytag, mollified the masses with clouds of fusiliers attracting giant trevallies, grey reef sharks and a swirling mass of silver bigeye trevallies. GoMo was also a real crowd-pleaser, where the currents attracted large schools of queenfish, surgeonfish, barracuda and prowling reef sharks. Only Lil and Alfie were up for the night dive that night, during which Big Mo showed them soft coral crabs and an ornate ghost pipefish at Charlie's Garden. Now, where were you during the day?
For our last dive on the last day, our guests got to choose their favorite Vatu-i-Ra site. Lillian and the Canadians revisited Mellow Yellow to see the newly discovered hairy ghost pipefish there, while the rest of the remaining divers returned to Coral Corner where they were amazed by an enormous school of fusiliers. Hunting within this school were grey reef sharks, blackfin barracuda, barcheek trevallies, one giant trevally and at least 30 bluefin trevally. It was quite a spectacle indeed.
And so we say "goodbye" to another fun and friendly group… although to several from this trip, it was just a "see you later."
"There is no better crew on the ocean that NAI'A's!! Thank you all for taking such good care of me. A fabulous trip!"
-Janet
"What a wonderful first experience in Pacific water. This crew is amazing. The Fijian people are the most open people ever. We loved every minute of it. Our door in Kentucky is always open. Thank you sooo much. Go Big Blue!"
-Phil & Lynne
Our Guests...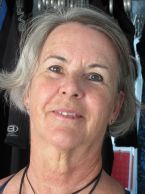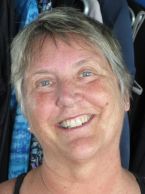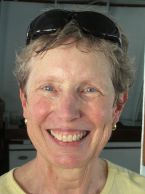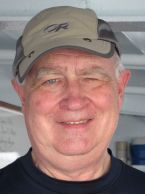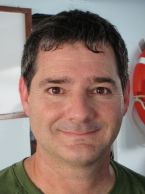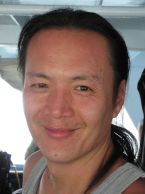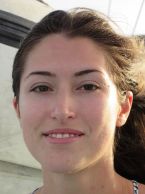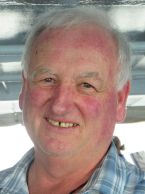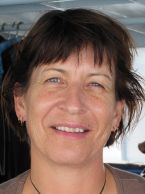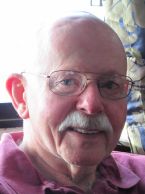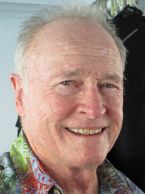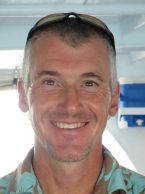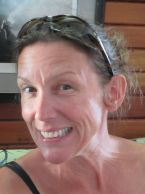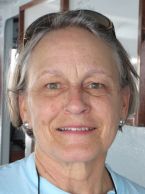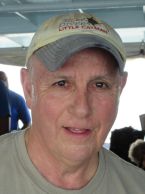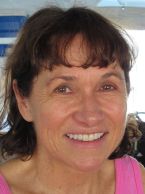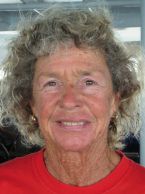 Comments
"We loved NAI'A and it superlative crew 12 years ago. We adore you truly. Thanks for a sublime experience – an unparalleled opportunity to marvel, laugh and sojourn with the best of nature and humanity."