The Anti-Faffers!
Destination: Fiji's Bligh Waters
Trip Date:
Mar 24th - Mar 31st, 2018 -
Comments
Author: Vanessa & Chad
Welcome Back: Dave G, Dave D and Jan!
This week aboard our beautiful NAI'A we welcomed a group of 13: a mix of singles, couples and friends, mostly from the US (with the exception of Claude, our awesome Bulgarian and his wife Lara, from the US but living in Spain which we figure makes her Spamerican!). Three of the guests had been with us multiple times in the past – welcome home! – but for the majority it was a whole new experience.
Vanessa and her Great British vocabulary have become a bit of a running joke with NAI'A and her passengers: all our guests depart knowing the correct usage of 'bits n bobs', 'brekkie' and, most importantly, 'faffing'. From Day 1, however, this group were highly efficient and organized – sitting geared up, ready and waiting for dives 30 minutes before departure time!! – and so they became known as The Anti-Faffers! In fact, Chad and Vanessa felt like THEY were the ones doing the faffing if a dive ever left NAI'A right on time rather than ten minutes early. NOT that they're complaining, it was a rare treat (especially after last week's Dory Divers haha!).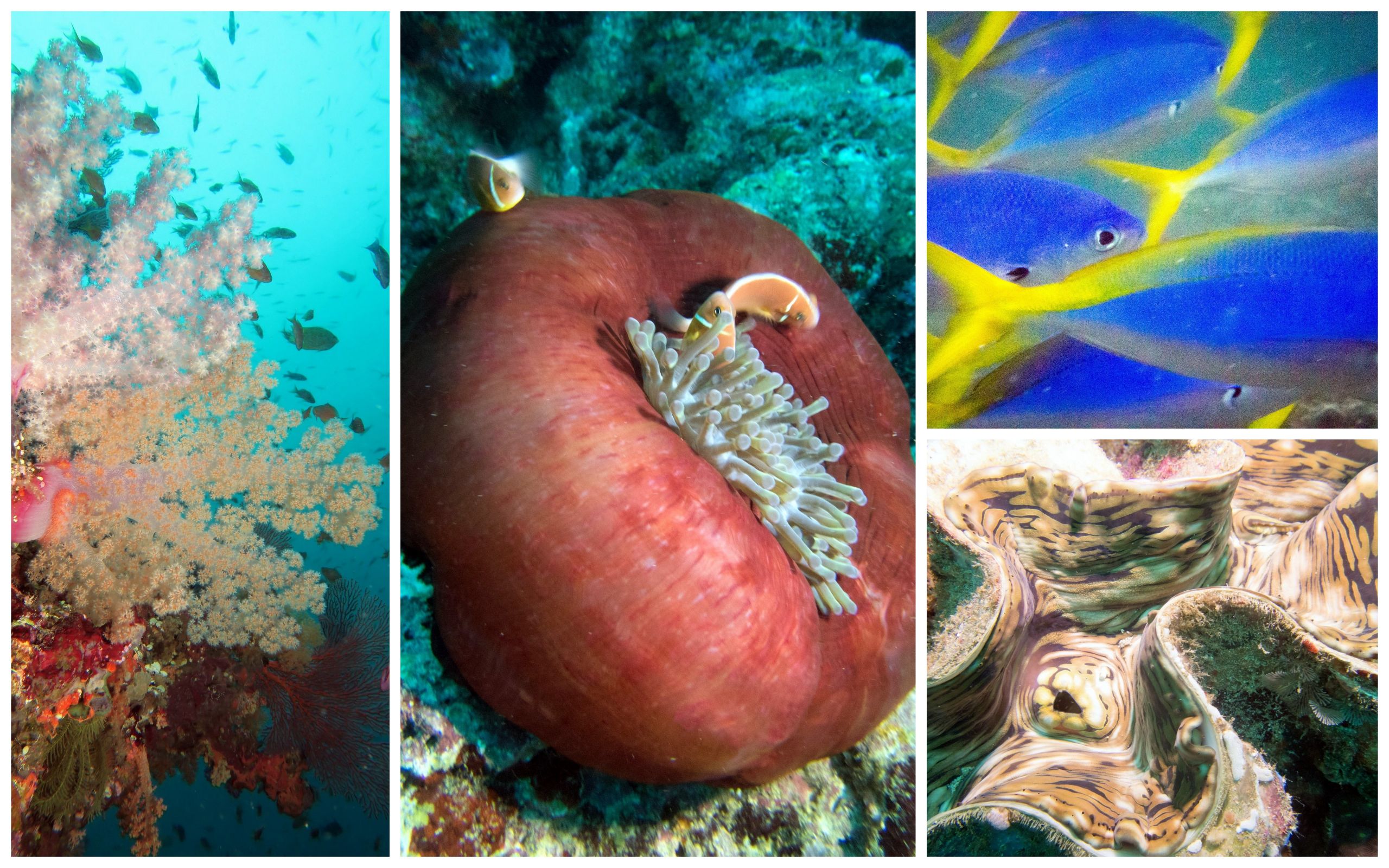 Photo Credits (Left to Right): Stu, Dan, Peter, Dan
We began our week together at Vatu I Ra with a full on 5-dive-day. We had pretty much a full showing for all the day dives, though only 3 braved the night dive after dinner (that glass of wine is too tempting, we know!). Maytag, Mellow Yellow and Coral Corner were enjoyed by all but it was Charlie's Garden that was a surprise treat: we don't dive there all that often but turns out maybe we should! Our divers really enjoyed the wall of thick purple corals and the fun swim throughs with giant fans at the end of the dive.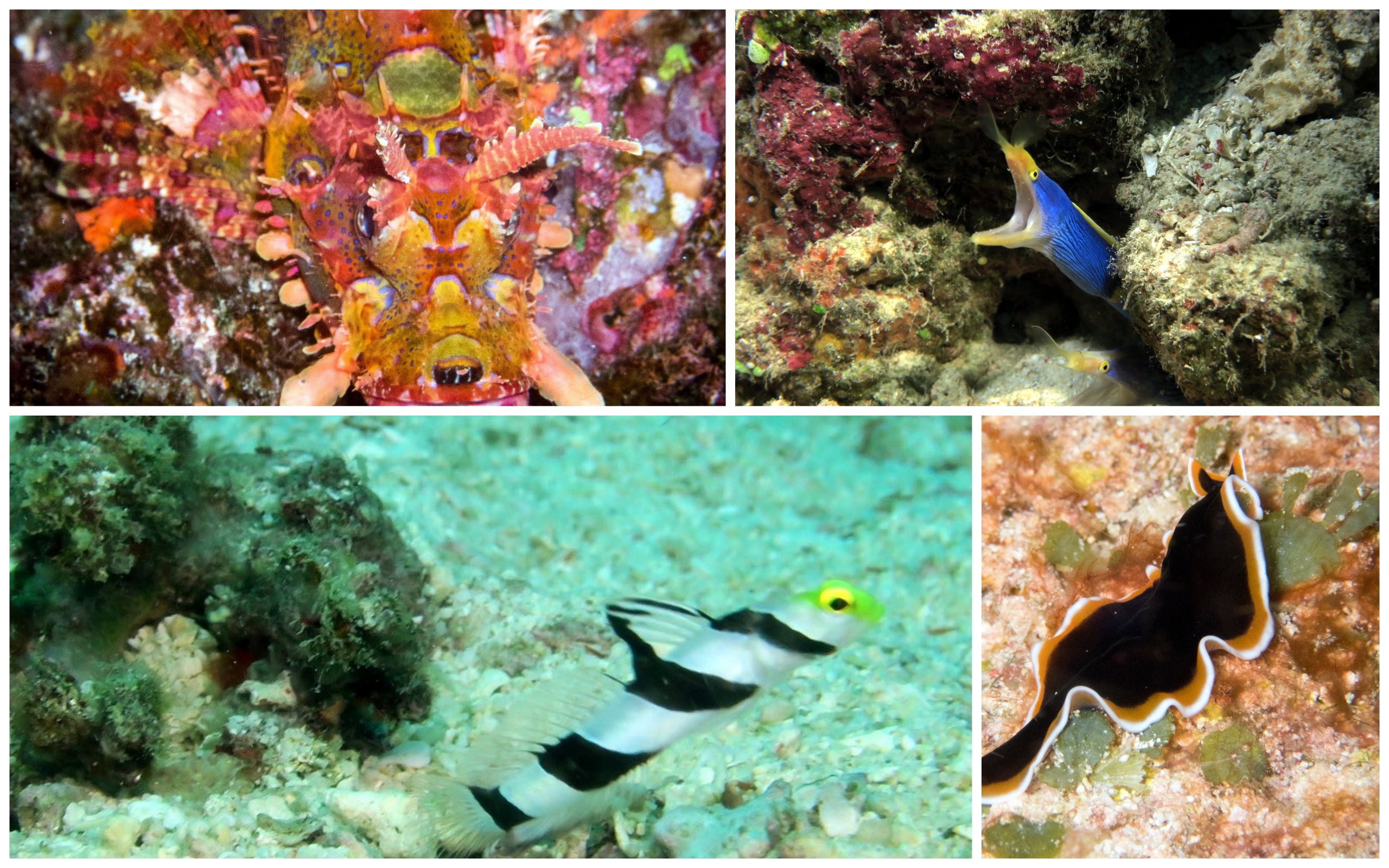 Photo Credits (Clockwise from upper Left): Peter, Stu, Peter, Stu
From Vatu I Ra, we motored east overnight to wake up in the Namena Marine Reserve. We spent two full days there, enjoying the gorgeous pinnacle dives at North and South Save-A-Tack. Despite questionable visibility, The Arch was awesome with a huge school of jacks and lots of barracuda cruising by. The Tetons were all super fishy, with lots of macro life but also big sharks circling the reef. But it was Kansas that stole the show thanks to Big Mo and his magic eyes: he found a teeny weeny pygmy seahorse hiding out on a huge expanse of sand! No one else would even think to look there but where Big Mo goes, we follow. On our first night in Namena, we took advantage of a calm night at anchor to enjoy our Kava Party with the crew: the kava was free flowing and everyone enjoyed a great singalong. Then the second evening two brave souls ventured out for another night dive and found some pretty cool creatures, including several enormous pleurobranches.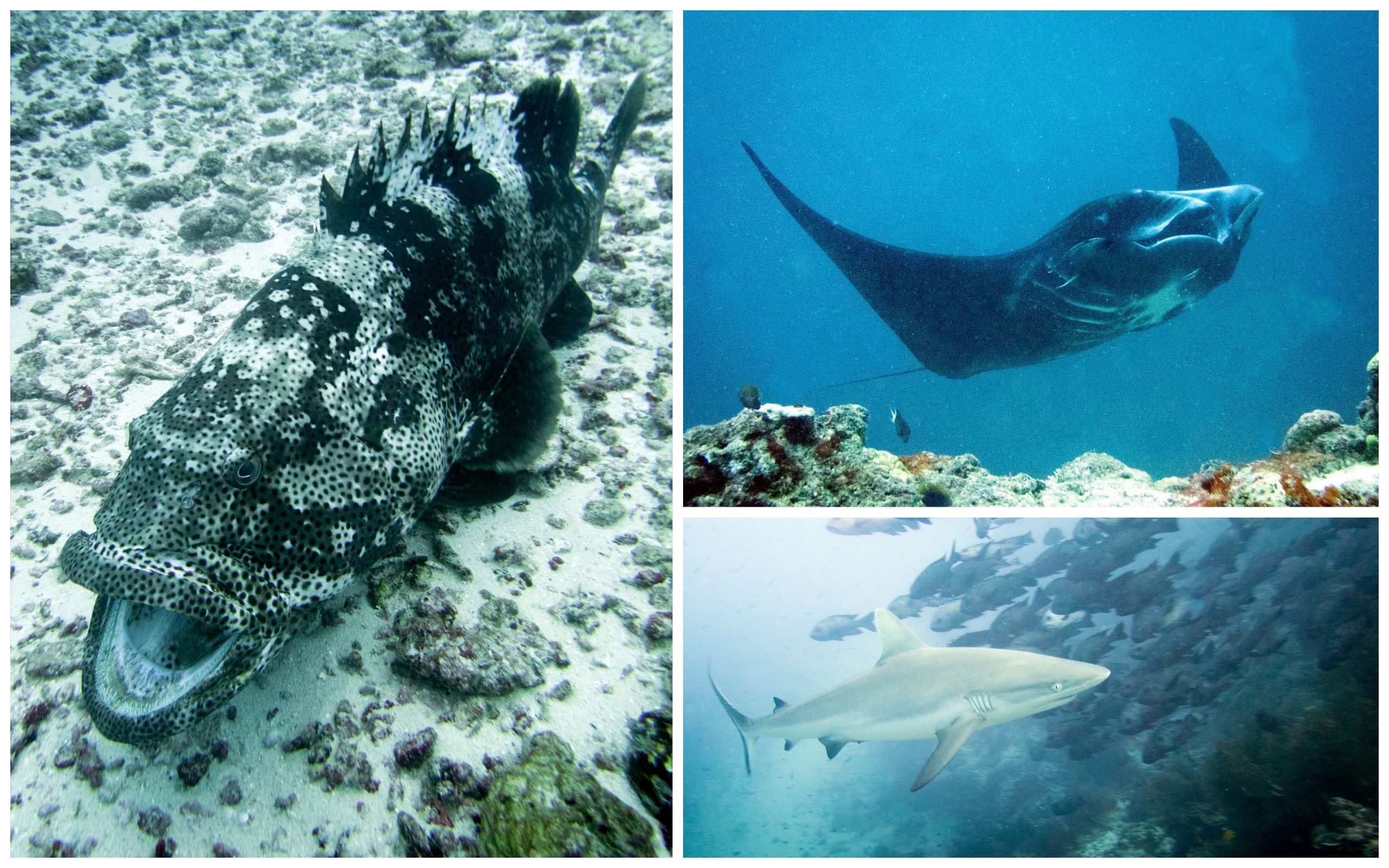 Photo Credit (Clockwise from Left): Peter, Dan, Peter
Leaving Namena, we ventured further south, on to the island of Gau. We awoke to rainy skies and pretty strong winds and it all felt a bit gloomy and ominous as we headed out for our first dive at Nigali Passage. So, we couldn't believe our luck when we ducked below the surface to find gorgeous clear waters! We had AMAZING dives through the passage – some of the best we've had in months with the sharks just kicking off and fish EVERYWHERE – and no one wanted to come back up to the rainy world above. Life is always better below the surface! In the afternoon, we took the boat up north to dive Jim's Alley and Anthias Avenue. The day only got better as we were treated to some wonderful manta action! One skiff saw a couple of the majestic beauties sailing by underwater, while the other skiff snorkeled with 3 of them barrel rolling below! We ended a perfect day with a great visit to the village of Somosomo. We all enjoyed a walk about the village, learning about their way of life from Laisa, the schoolteacher, and a wonderful show of singing and dancing in the village hall. Well done to all the guys 'n' gals who got up there and joined in the dancing, you did us proud!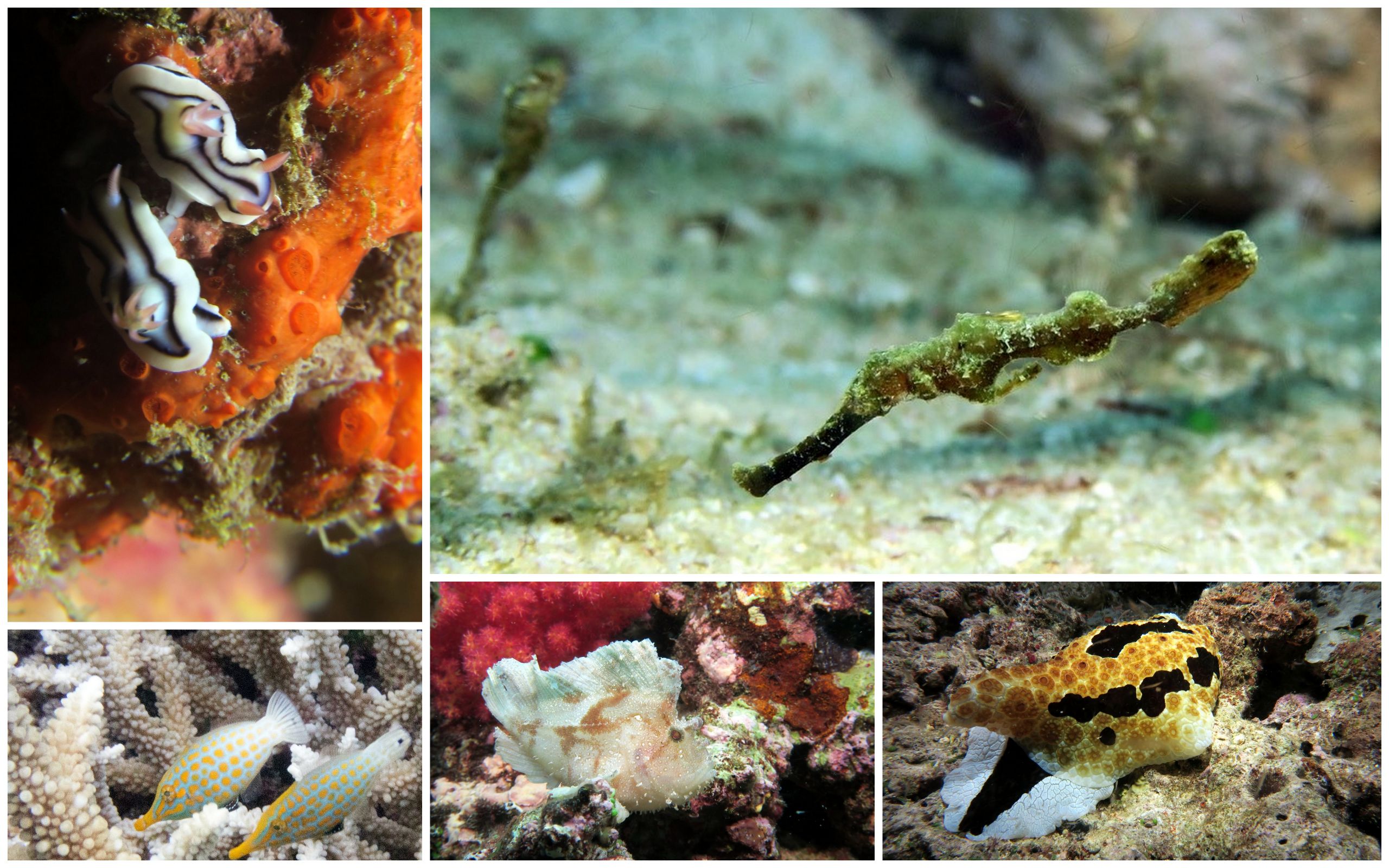 Photo Credit  (Clockwise from upper left): Stu, Stu, Stu, Stu, Dan
We started heading back north that night and the next day enjoyed 5 fabulous dives at Wakaya. And our manta luck continued! Everyone saw at least one on the first dive: except for poor Linda, who'd chosen that dive as her one and only sleep in. BUT Momma Ocean then gifted her a private showing as one cruised by on her safety stop on dive 2, yey! As well as mantas, our divers also enjoyed multiple turtles, a ton of lobsters and leaf scorpion fish a-plenty. By the time the 4th dive of the day came along most of our gang were ready for a break and the grey skies only encouraged them to kick back for a while. A few did venture out, however, and – given the lack of light (bonus night dive?!) – decided to focus on the macro life, finding some stupidly small shrimp and some nice juveniles. After dinner, our night diver numbers dwindled further with only one hardy sold heading out: but who says no to a private dive with Big Mo?!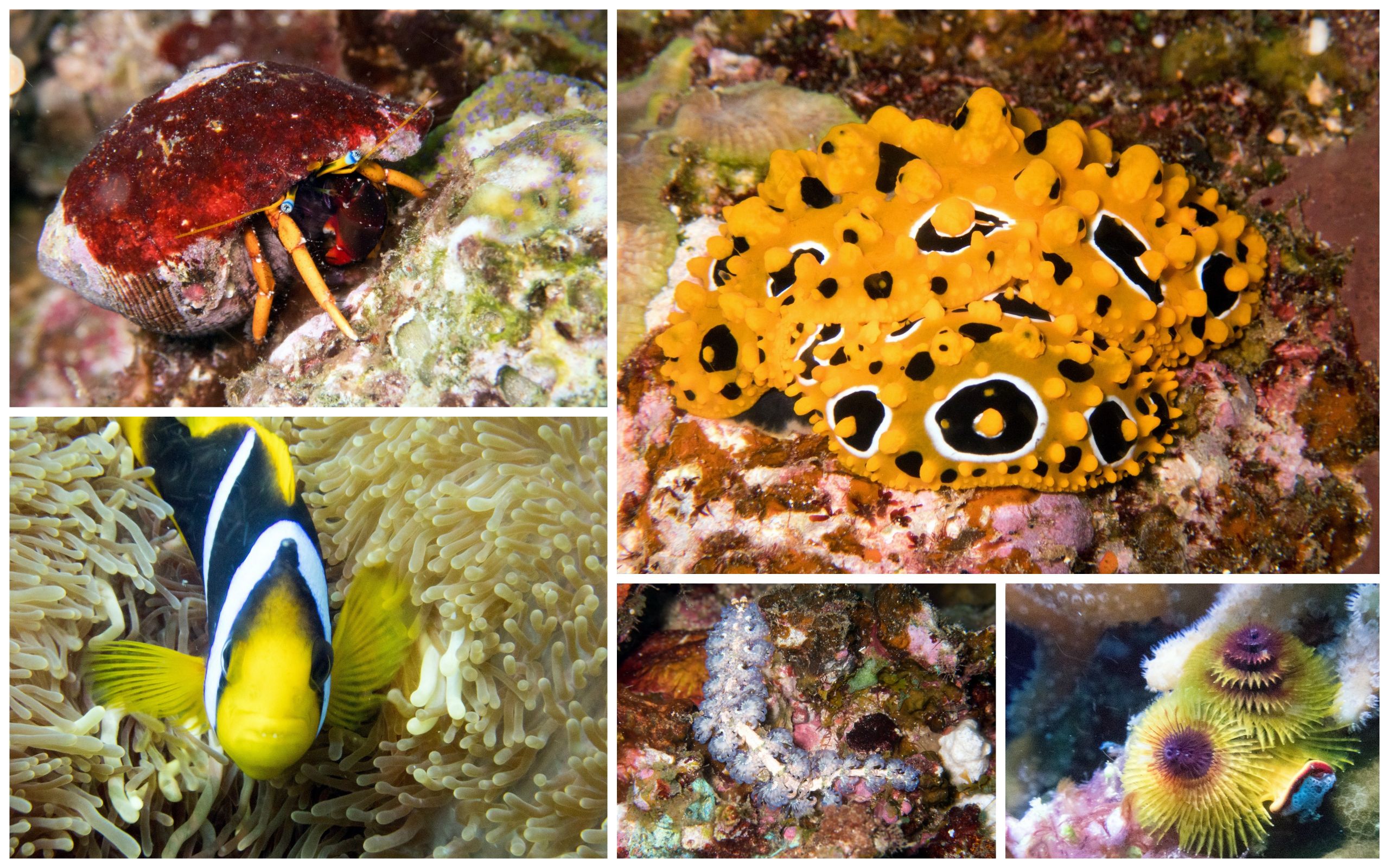 Photo Credit (Clockwise from upper left): Peter, Peter, Dan, Peter, Dan
For our last day, we headed back into the heart of the Bligh Waters to the area known as Vuya where we squeezed in a final three dives. It was a bit of a blustery, gloomy day, however, so after a dive or two a few of our divers decided to quit while they were ahead and hit the afternoon beers early: we don't blame you! We did, however, have some very nice dives, enjoying the huge soft corals in the swim through at Cat's Meow and nudis galore at Humann Nature. After a week of busy-busy diving, everyone enjoyed a lazy afternoon, after all their gear was washed and hung up to dry: it was great to see everyone chatting away, seeing new friendships forming after a week at sea together (we reckon Dan and Claude have a bit of a bromance blossoming!).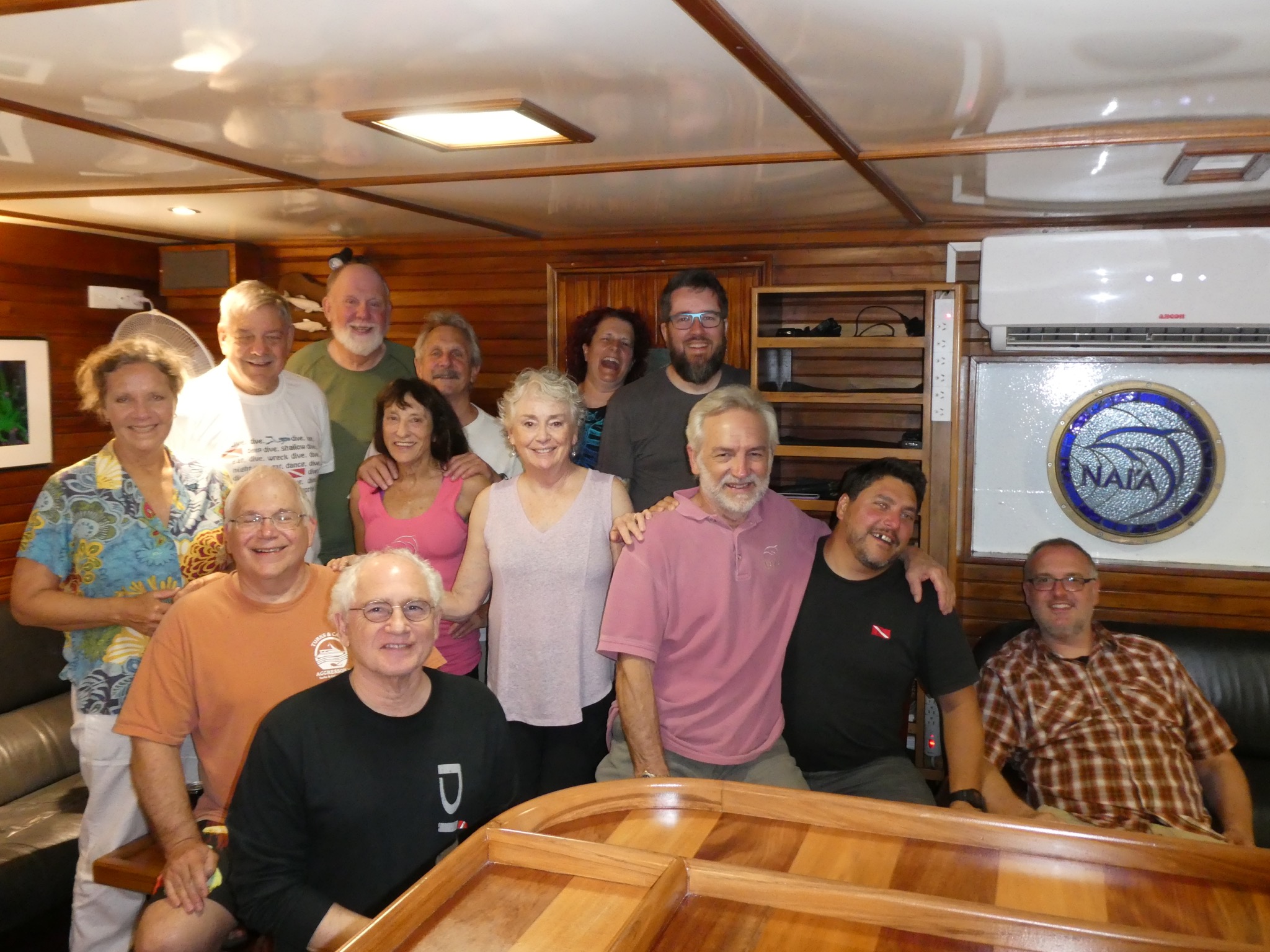 And so we returned that evening to Lautoka and said goodbye to our guests the following morning. Vinaka vaka levu! A pleasure diving with you all and we hope to see you again one day.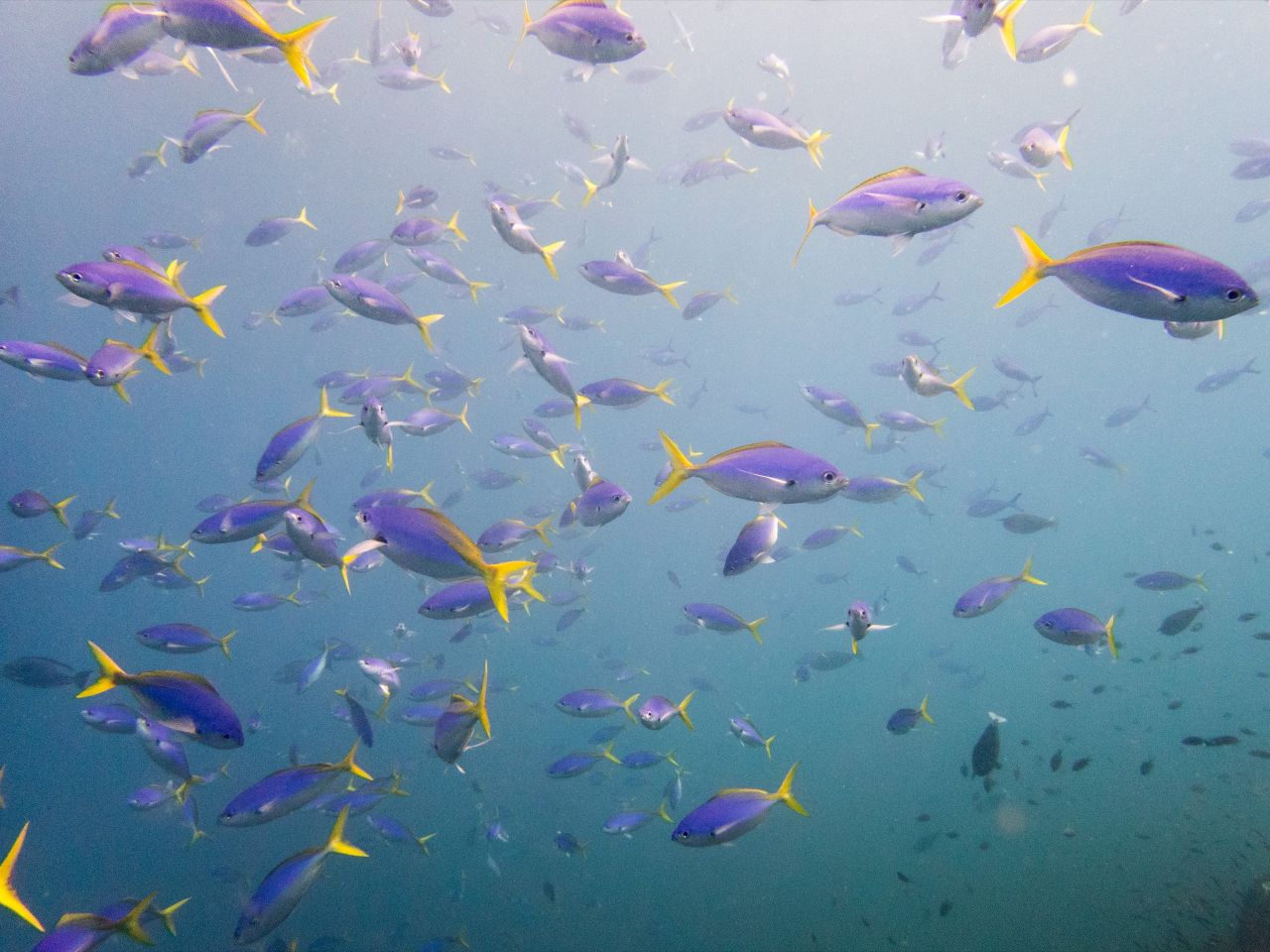 Blue Flash by Dan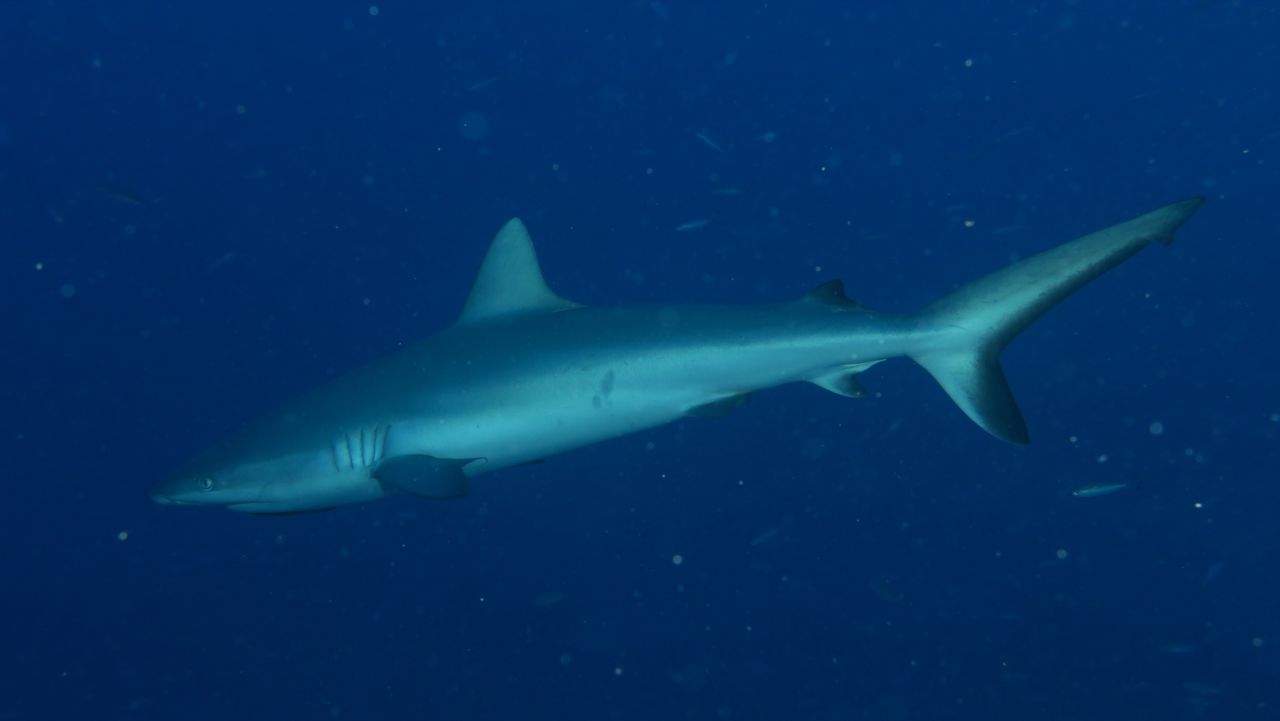 Apex by Stu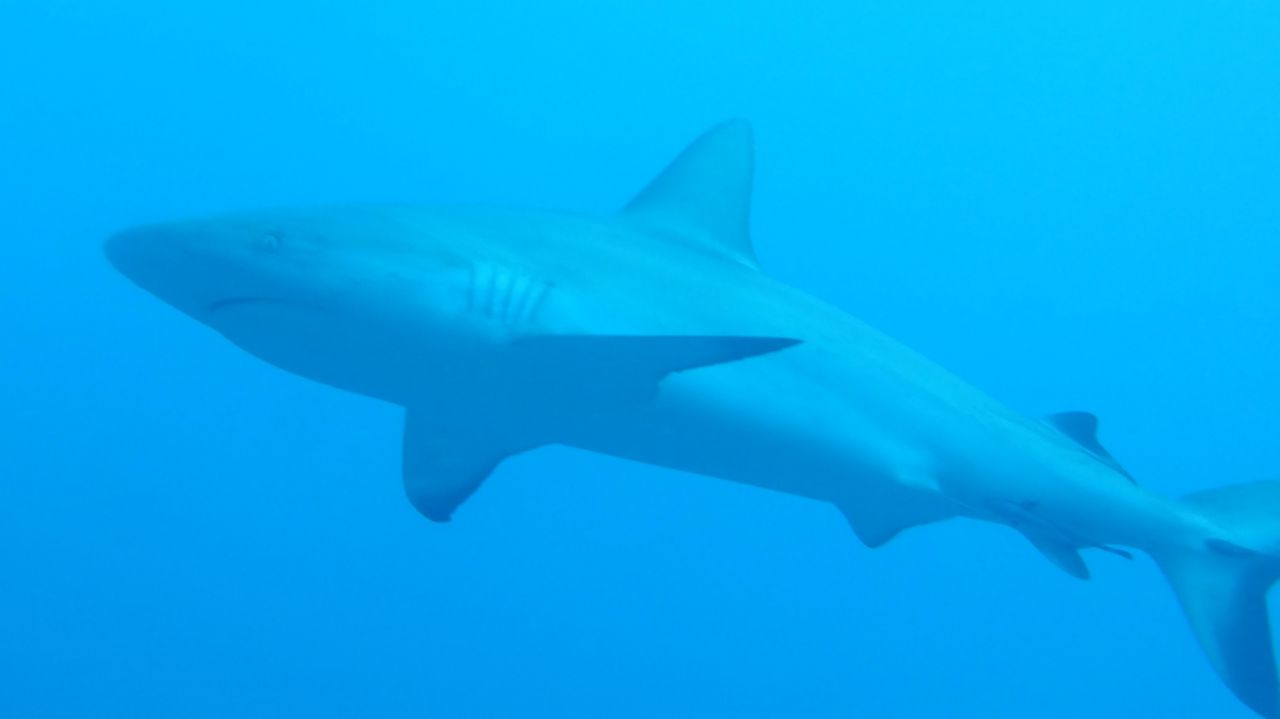 Watching You Watching Me by Marshall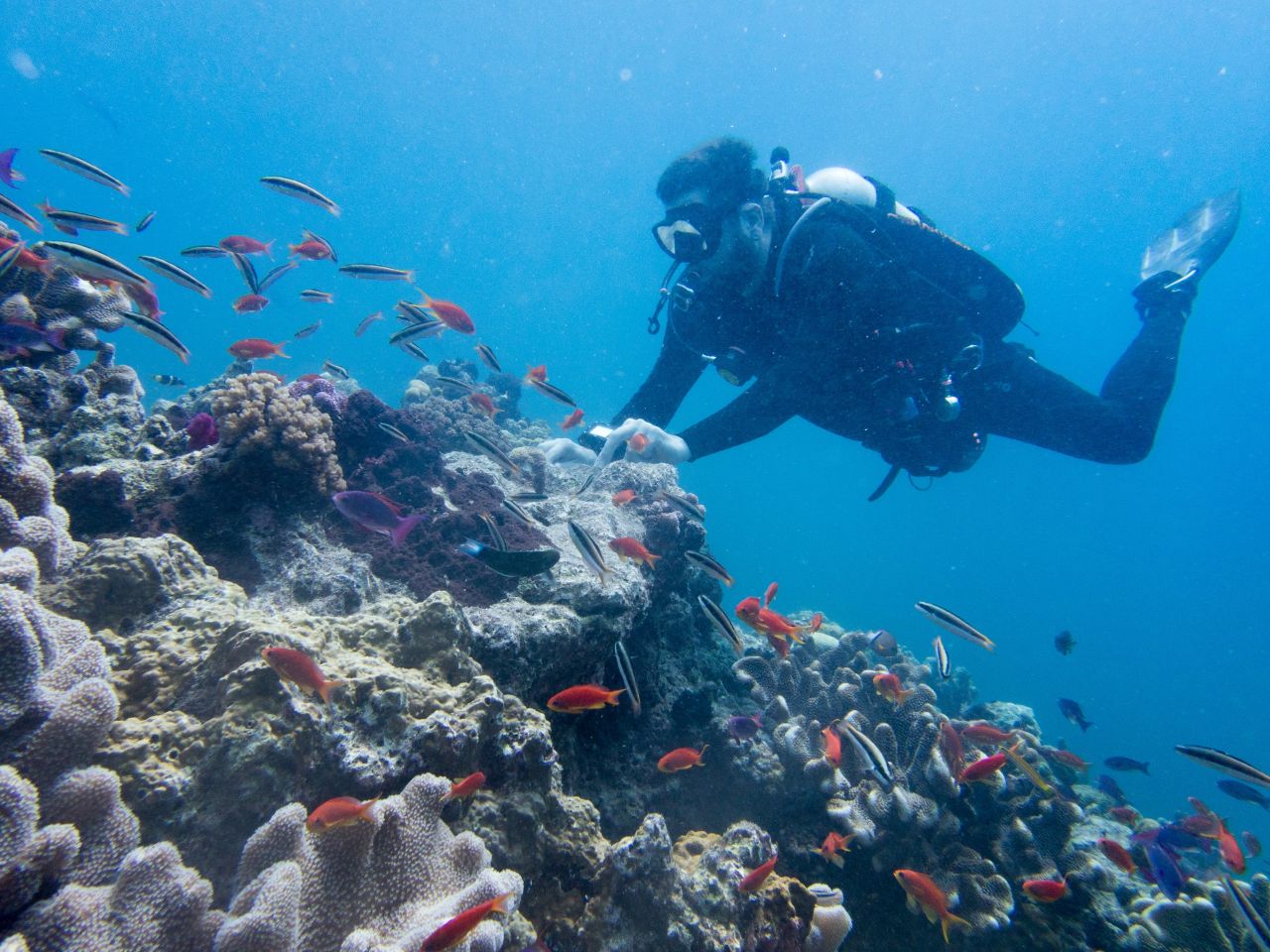 Happy Place by Dan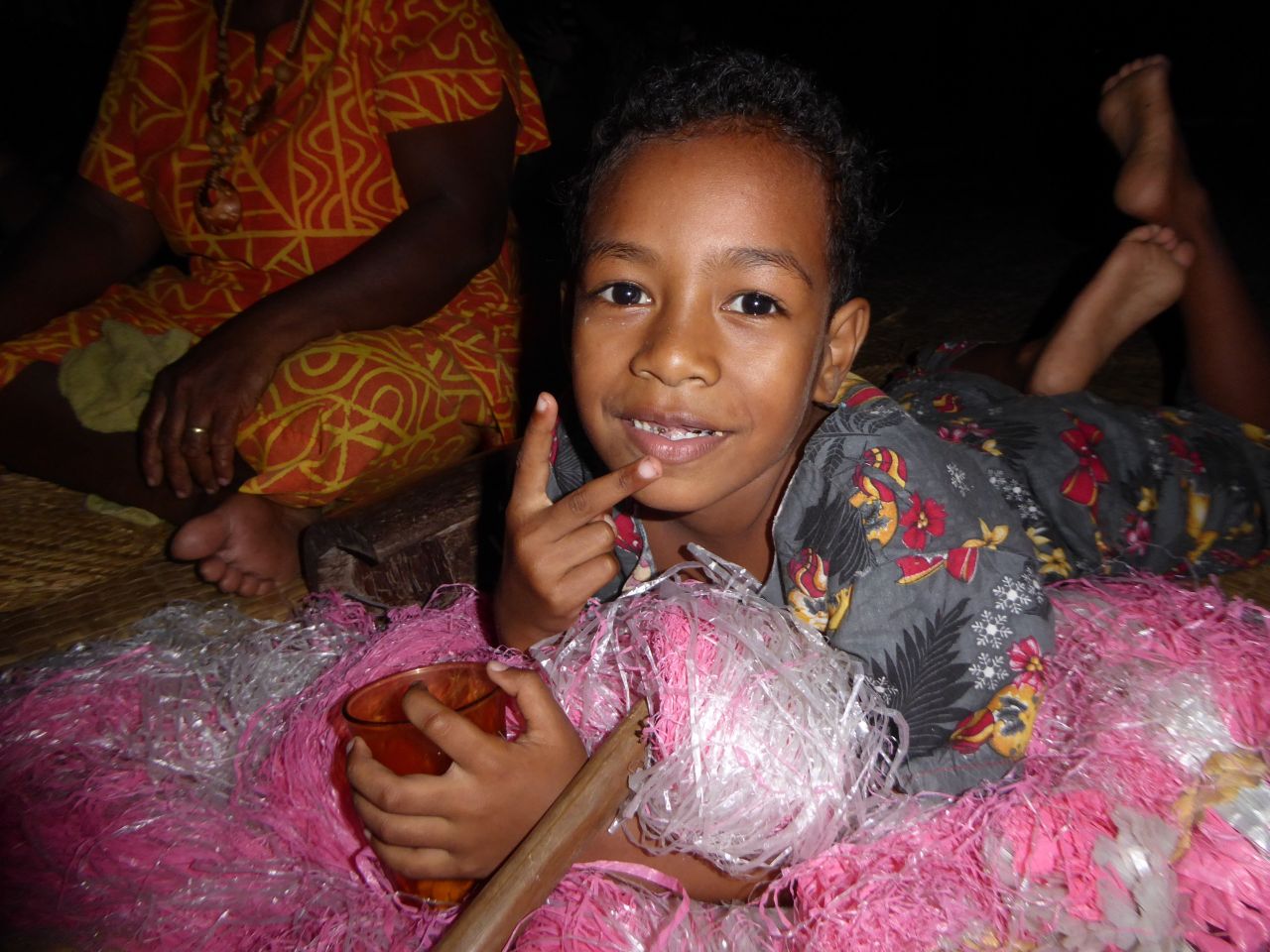 Kool Kid by Marshall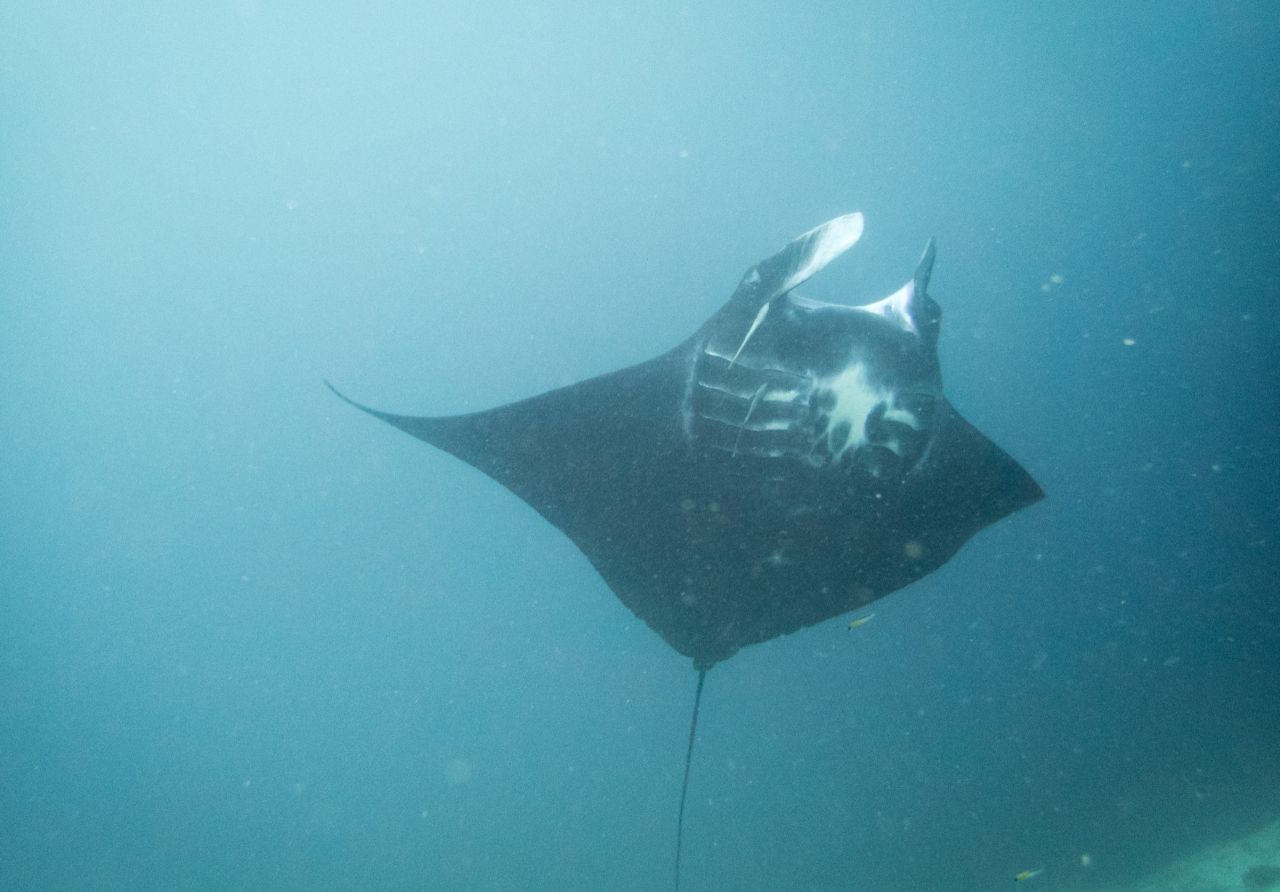 Majesty by Peter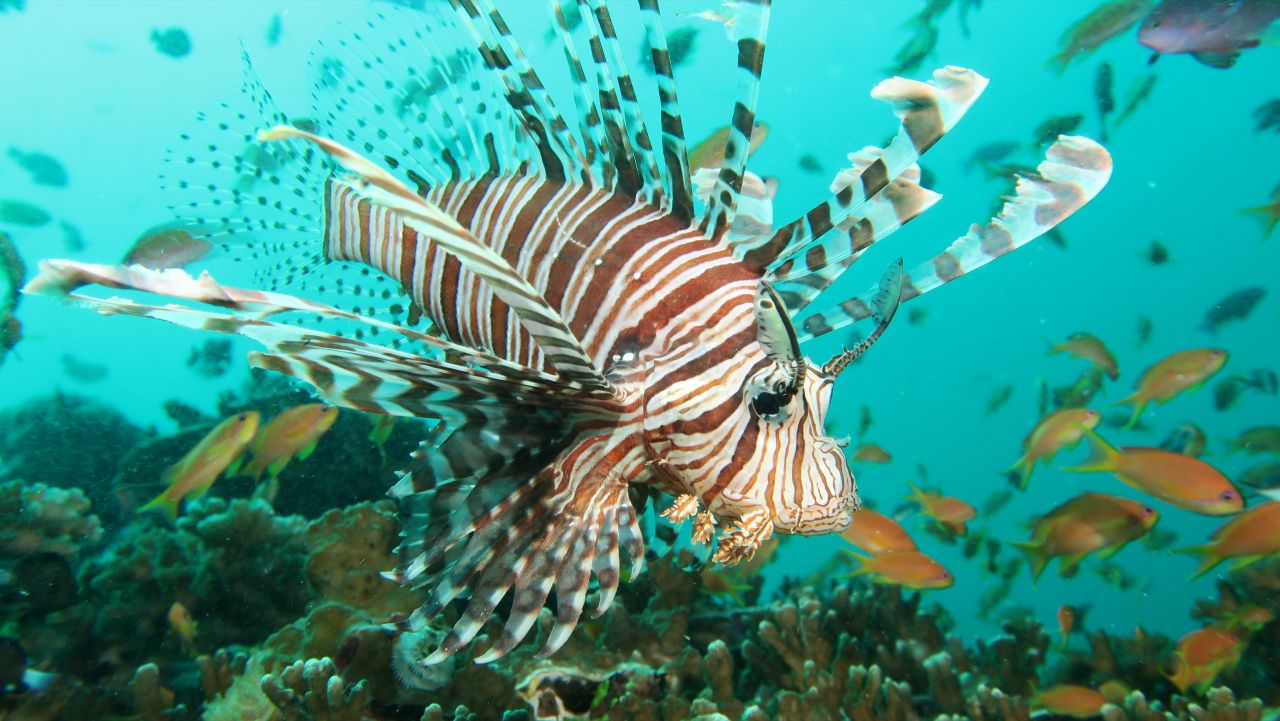 Lurking Lion by Stu
Comments
"Lomaiviti reefs are in extremely good condition compared to Indonesia and PNG. Immediate action must be taken to conserve this unique region."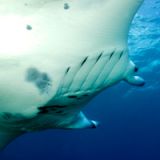 ~ Dr. Michael Marnane, Marine Biologist, Wildlife Conservation Society