Bad weather? Who cares?
Destination: Bligh Waters & the Koro Sea
Trip Date:
Mar 2nd - Mar 12th, 2013 -
Comments
Author: Erwin
Welcome Back: Dave McMorine, Mickey Finn, Gary & Pamela Chapman and John Slegel
Bad weather?  Who cares?  We have plans to deal with that.
We started the trip with some heavy weather warnings and had to plan the trip accordingly.  Actually, the only main change to the itinerary was that after 3 lovely days spent at Cats, Undenai'able and Namena Marine Reserve as planned, we spent two days diving Makogai instead of the usual one, which was no loss at all, in fact for me it was the highlight of the trip.
I was on board after the third dive of the day when Nora called me over the radio to tell me that Joe had found a Hairy Ghost Pipefish on Rick's Rocks!  I was back into my wetsuit as quick as you like, camera ready and headed back out to see if I could get the shot.
As I was shooting him, who should swim into my path but a Pygmy Pipedragon!  I for one was very excited.  I have done some preliminary research and am yet to find evidence of this species this far east.
They weren't the only good finds in Makogai either.  We had Orangutan crabs, Nudis, Stingrays, Pipefish, Spider and Decorator Crabs, Bubble Coral Shrimp, Moray Eels... Loads of stuff!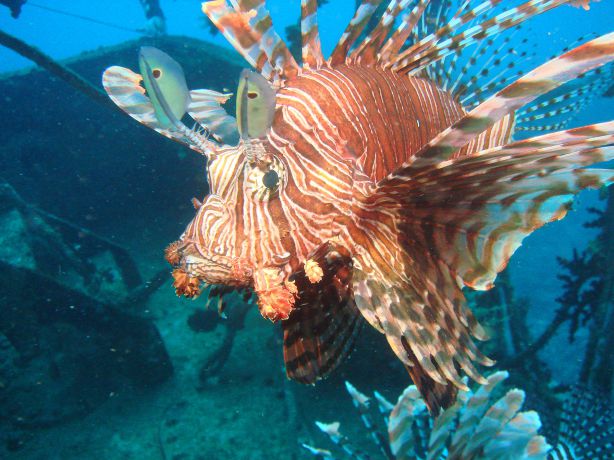 Lionfish by Gary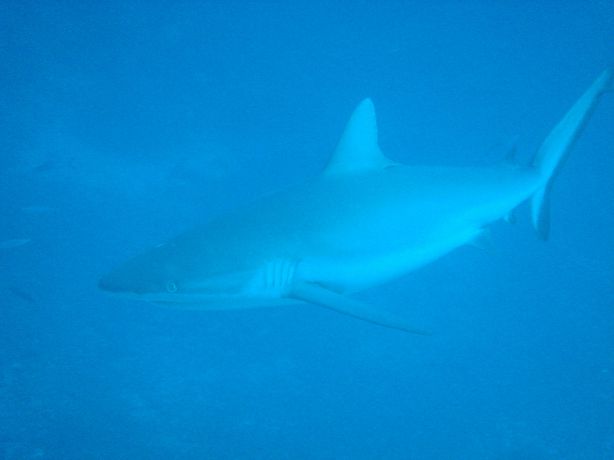 Grey Reef Shark by Gary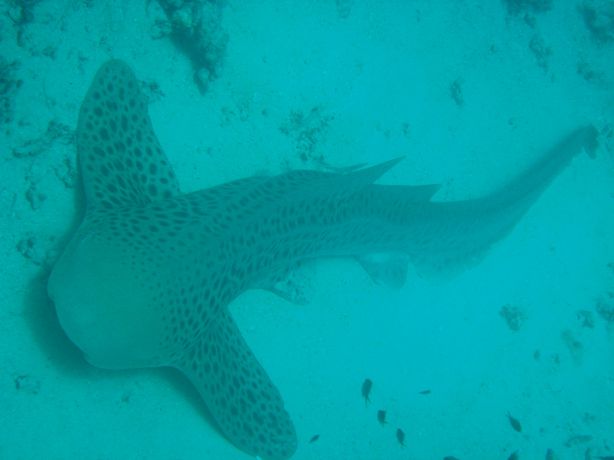 Leopard Shark by Gary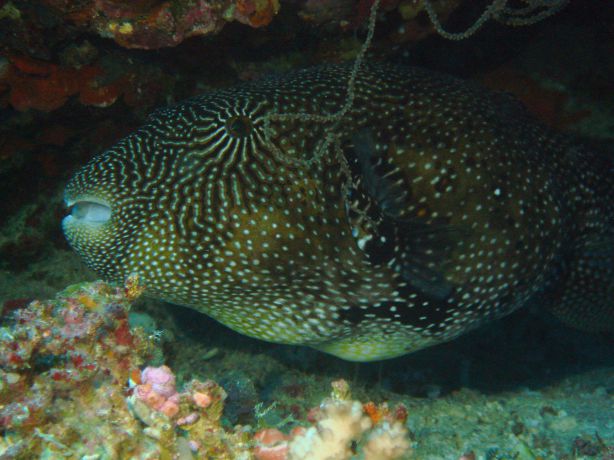 Map Puffer by Gary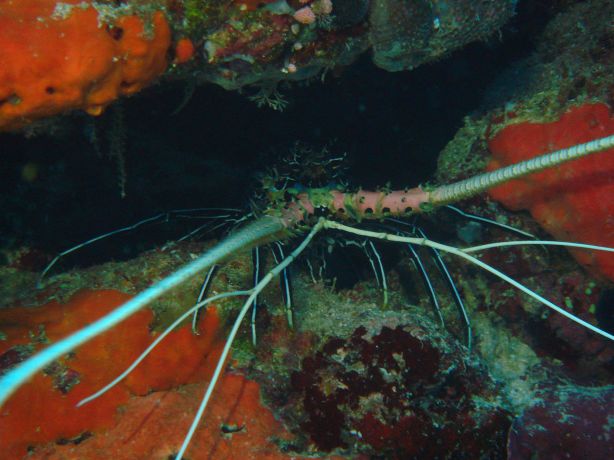 Painted Rock Lobster by Gary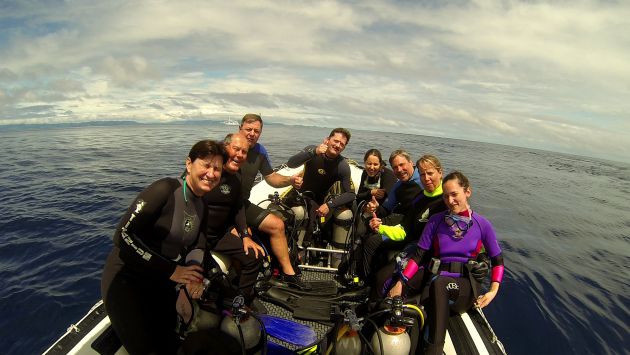 Team America! By Gary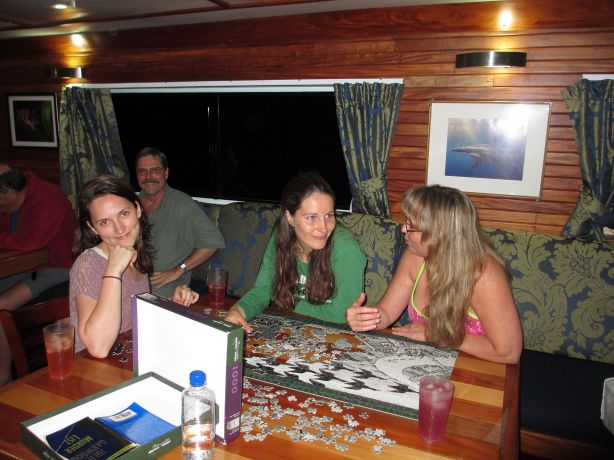 Puzzle time! By Mick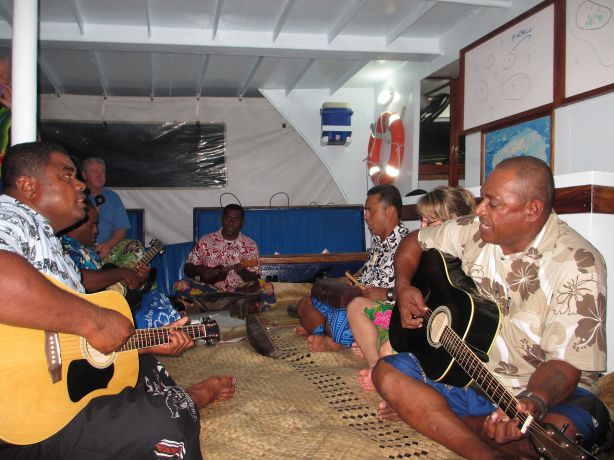 Kava Party by Mick
Boogie Down Big Mo by Mick
Nice L Garry by Mick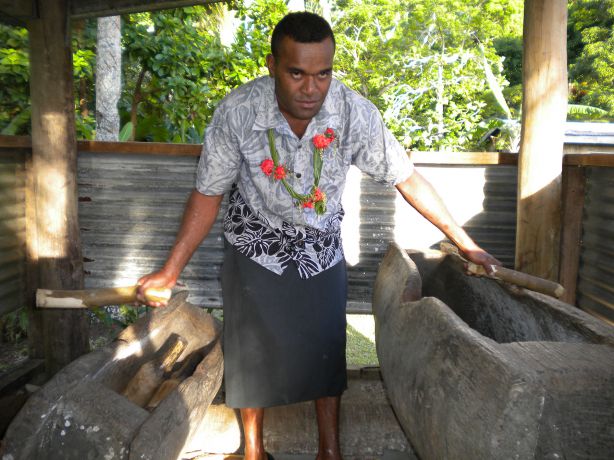 Lale by Dave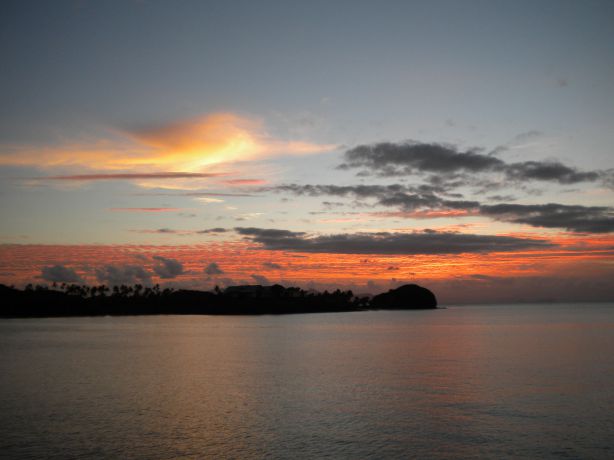 Wakaya Sunset by Dave
From there it was down to Wakaya where the group I was diving with saw a Hammerhead Shark two dives in a row!  The Rock Mover Wrasse and Ribbon Eel were out too, to round out some fantastic diving.
Nigali Passage was great as always, made even better with a Leopard shark sighting, and the village visit in Somo-Somo was icing on the cake.
We had a wonderful jolly back up into the Bligh Waters with the best visibility of the trip on E6 and Mt Mutiny and some exciting current filled dives in Vatu-I-Ra to end the cruise.
Spectacular trip.  Loved it!
Our Guests...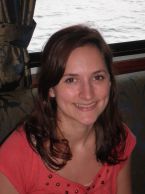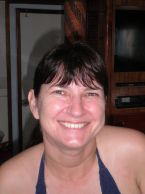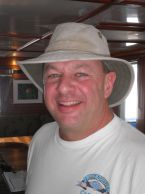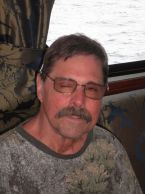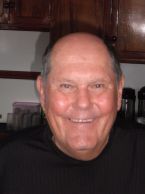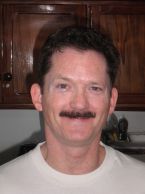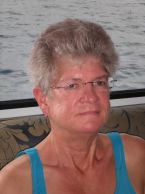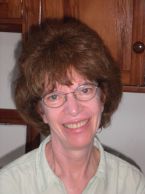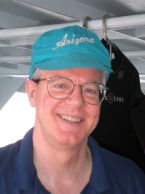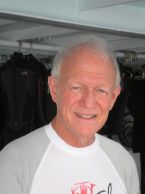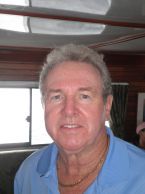 Comments
"This trip was better than I expected. And I expected it to be pretty frickin' great. Thanks to all the crew who made our first liveaboard so memorable."