Butterfly Kisses
Destination: Fiji's Bligh Water
Trip Date:
Apr 26th - Apr 2nd, 2016 -
Comments
Author: Joshua & Amanda
Welcome Back: Lu, Steve & Liz
Congratulations: Steve & Liz on their Vow Renewal, Liz on her birthday and Greg & Kristina on their Honeymoon
We all meet many people in our lives, especially if you are the Cruise Directors on the one of the most popular live-aboards in the Pacific. Some of those people you remember – for better or for worse – and some you forget. Sandy Brammeier is one of those people you just never forget. She joined us on a Fiji diving charter in April 2014, along with three of her closest friends, Lu, Steve and Liz, who became known as the "Fearsome Foursome". We quickly discovered that Sandy and her besties were some of the most fun loving and enthusiastic bunch of divers we have come across in our combined 23 years in the business. They shout "WOO-HOO!" during the dive and on the skiff rides back from every dive and can often be heard making each other belly laugh.
These guys loved Fiji and NAI'A so much that, at the end of their trip, Sandy vowed that she would immediately return home and book a full-boat charter. With her infectious charisma, fierce loyalty and relentless humor, we should not have doubted her for a minute because, within just a few weeks of her return to the States, we found out that she really walks the walk; she had booked back-to-back full-boat charters for April 2016! In our week together, the Fearsome Foursome had charmed and inspired us, so we looked forward to their return nearly as much as they did. So, as you can imagine, when Sandy wrote to us just days before the trip saying that she had badly broken her ankle while working on her boat in Florida, we were almost as upset as she was.
Not about to let go of the role of group leader however, she sent Lu as her Vice Chief and sent us a catalog of special instructions to enact during this trip. Fulfillment of the first of those requests came on the first night, when Amanda read to the group a letter that Sandy had sent with comments targeting each member of the group who rallied around her during a particularly trying time in her life. Despite reading in a refined English accent rather than a raspy southern drawl, Amanda nailed it and there was not a dry eye in the salon.
Due to water problems with Lautoka Wharf, we were forced to skip the checkout dive. As they showed up with a bucket of beer, Greg and Kristina didn't seem to mind. The rest of the group was in high spirits as well and happy to spend the time catching up with each other.
On Sunday, we steamed towards Vatu-i-Ra, a longtime favorite dive area. Although several dive sites here were badly damaged by Cyclone Winston, several have retained their alluring beauty, making it a must-see on our tour. For our checkout dive, we went to Alacrity, where Joshua jumped out to an early hot streak that earned him a reputation among our divers as a spotter of tiny critters. After he found several different frilly flabellina nudibranchs and sea spiders, Ed and Mary Ann began following him closely.
For our first dive we revisited the lush soft coral crevices of Alacrity, which are still in wonderful condition. At Maytag, Amanda and her group spotted a couple leaf scorpionfish and several grey reef sharks and, later at that same spot, a couple baby white tip reef sharks sleeping together under an overhang. A strong current at Mellow Yellow attracted a couple giant trevallies busy on the hunt and, at Coral Corner, it made for close encounters with grey reef sharks (maybe a little too close for Doug!) and a massive school of blackfin barracuda. In a subsequent dive there, after the current had died down, Joshua presented Liz with a sign commemorating her birthday. He had prearranged with Tammy to film the whole thing; Liz was so surprised that her laughter caused her to plunge into the rubble floor!
Very early in the trip, Lu, aka "Patient Zero" came down with a nasty case of pinkeye. Apparently, this highly contagious virus had already spread like wildfire across Fiji. Despite a precautionary briefing and frantic hand–sanitizing, one or two more of our guests became infected each day: Mary Ann, June, Brian, Steve, Jeff, Crystal and Susi all fell prey, more or less in that order. It affected some worse than others but it was still fortunate that no more guests and none of the crew came down with this irritating illness.
For our next day, we hit up the underwater highlight reel, Gau Island. Our first stop was Jungle Jig, a deep pinnacle off the outside reef wall, where Big Mo showed the port skiff the many blackbreasted pipefish and exquisite Lori's anthias that gather there. Over a two-day period, we would dive through Nigali Passage several times and each one was memorable in a different way. During one Nigali excursion, Big Mo's group saw a spotted eagle ray inside the lagoon and, during another, Ed, Mary Ann and Tammy watched as a manta cruised by us in the bleachers. But it was on our first dive there that the port skiff saw one of the biggest Spanish mackerels we have ever seen and a sea snake inside the lagoon. After our safety stop, Joshua drifted with Rita and Lu into the turbulent lagoon. While waiting for the skiff, Joshua looked down into the blue, as always, in the vain hope of seeing a manta. Well, on this occasion, there was one looping gallantly below us. Joshua shouted "MANTA!" in a rich, manly voice (hey, when you have your own blog, you can write it how you want), so both ladies got to watch it in action for a minute before it disappeared. In each retelling of this story, Lu's imitation of Joshua's voice sounded more screechy and panicky. By the time half the dive deck had teamed up to tease him, June assured him that, "we only tease the people we love, honey." Without missing a beat, Liz chimed in, "we must love you a lot!"
After our third dive on Monday, we went ashore to visit the village of Somosomo. This was a particularly special visit because, as it was Easter break, all of the children were home from boarding school. This is always a treat for your Cruise Directors as well because we get a chance to see kids we haven't seen in many months. During the dance performance several women got up to join the village women, including Tammy, who danced like she already knew the steps. While we had already ingratiated ourselves with the villagers with our presentation of kava and generous donations from our guests, Greg further sealed the deal by handing out cigarettes to the very grateful villagers.
Another of Sandy's special requests for this trip was that we show her sister, Tammy, a blue ribbon eel. Even though we were unaware where any were at the moment, on our second day at Gau, we decided to send the port skiff to Anthias Avenue, the most reliable dive site for this unusual fish. While we saw the beautiful flabellina rubrolineata, orange finned anemonefish with eggs and orange spotted pipefish, alas, there were no blue ribbon eels to be found. After we returned to the boat however, we found out that Big Mo had found one at Jim's Alley – along with two octopus and two sea snakes! We ran down to Tammy's cabin to get her to throw her bikini back on and get in the skiff with our big teddy bear Divemaster. Needless to say, she was delighted and grateful for the extra effort Big Mo made. Standing next to each other they made a comical pair of little and large. With a 5'-1" frame and freediving fins, tiny Tammy resembled a thresher shark underwater, while Big Mo's more of a great white.
Every morning after breakfast, Joshua delivered a lecture covering a variety of different marine habitats found in Fiji. During one presentation, he described the various animals that may live in the sea cucumber anus. After one of his dives, Bruce pulled Joshua aside and sternly told him, "I have a serious issue with you. Now I can't swim past a sea cucumber without looking in its anus!"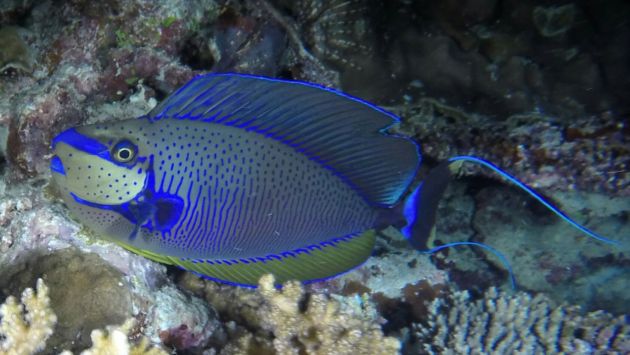 Who you calling big nose? - by Brian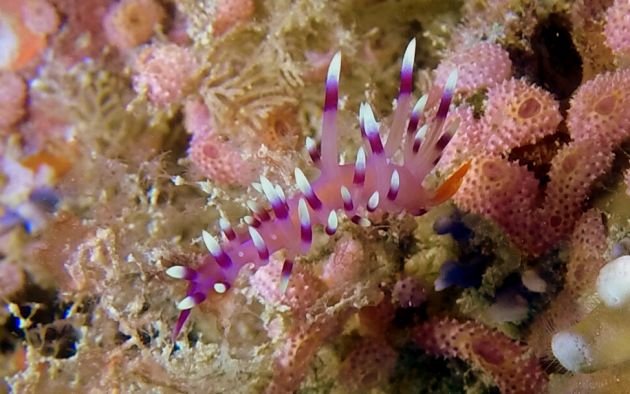 Frilly freak - by Brian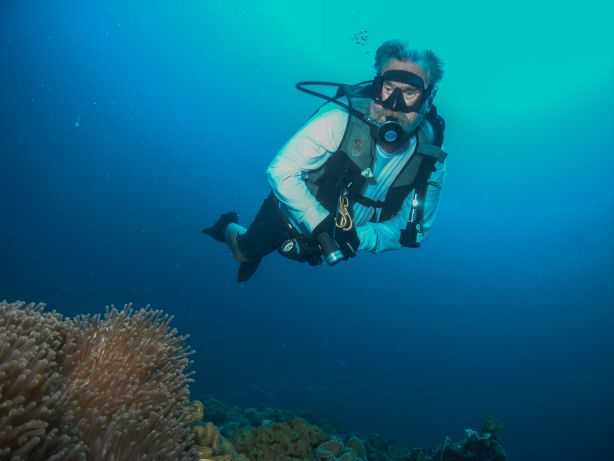 Posted for posterity - by Ed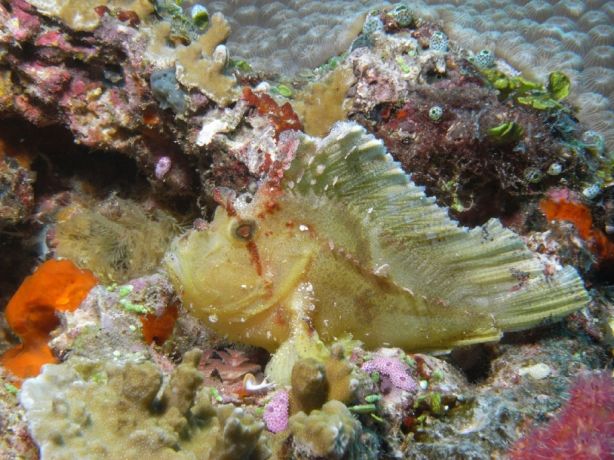 Loose leaf - by Ed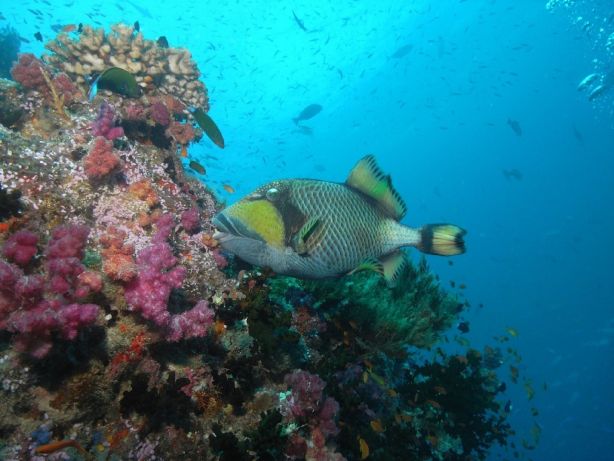 Titan crunch - by Ed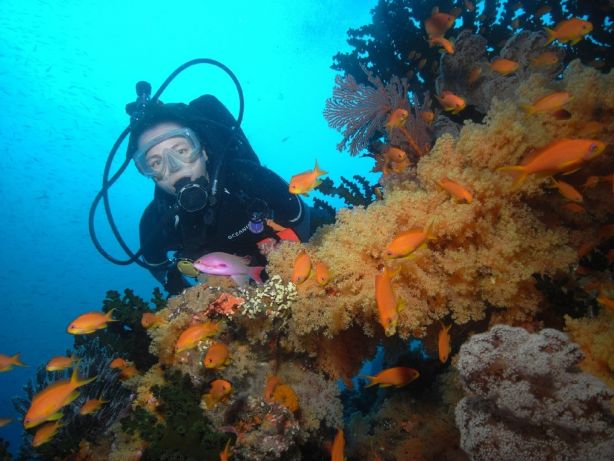 Sunburst - by Ed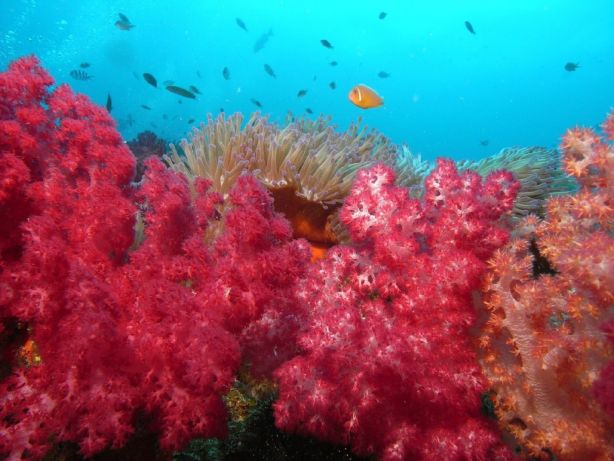 Flaming - by Ed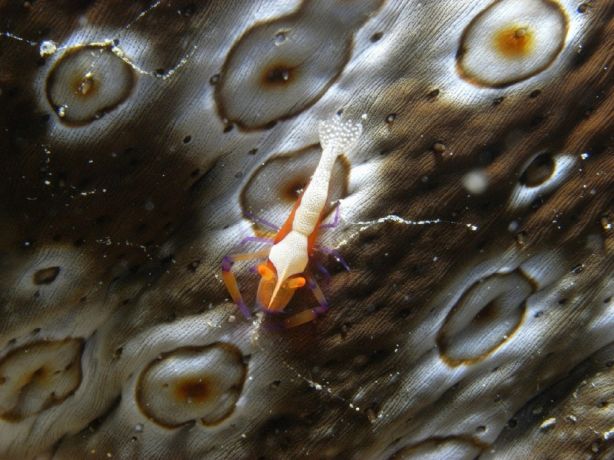 Crawling critter - by Ed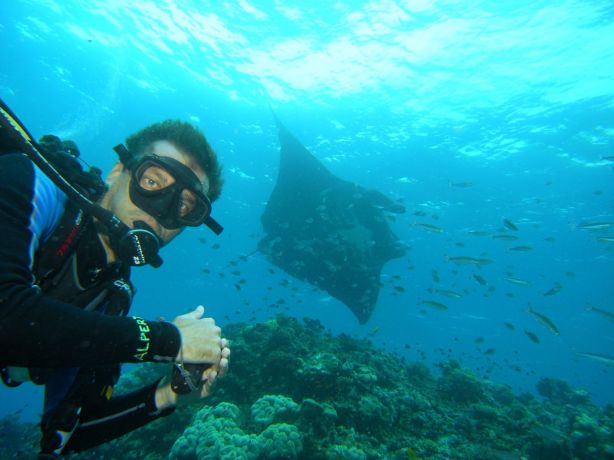 Facebook profile! - by Ed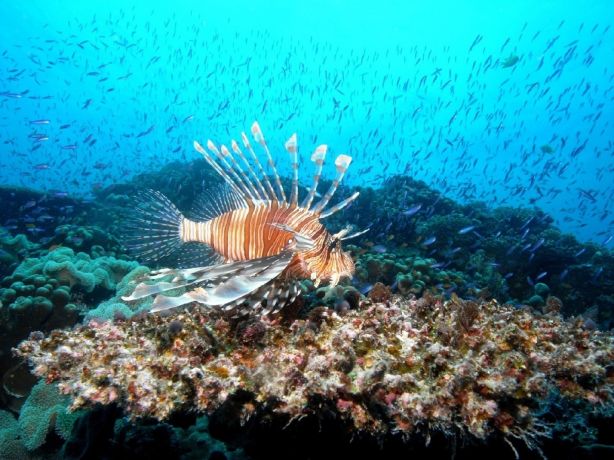 Lion's domain - by Ed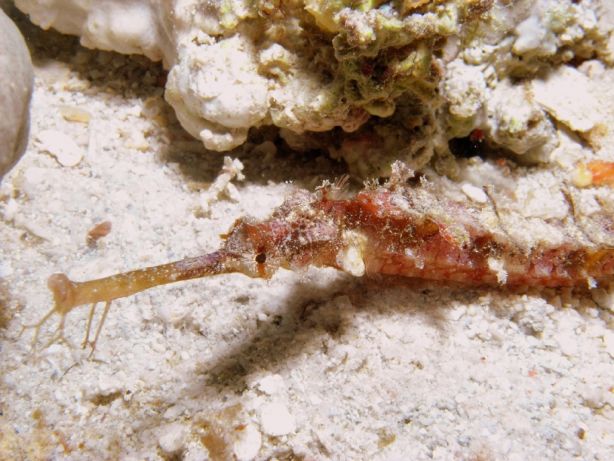 Wing & a prayer - by Ed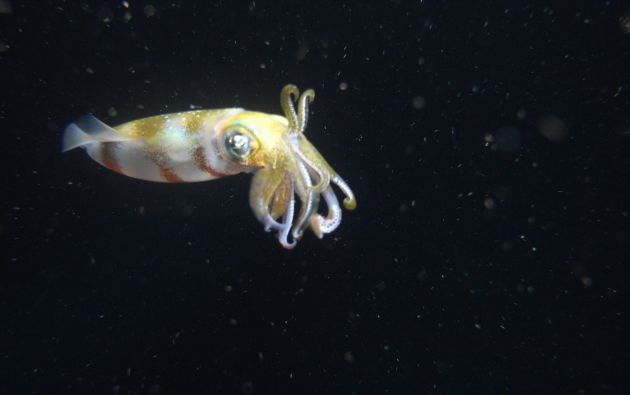 Pretty in ink - by Ed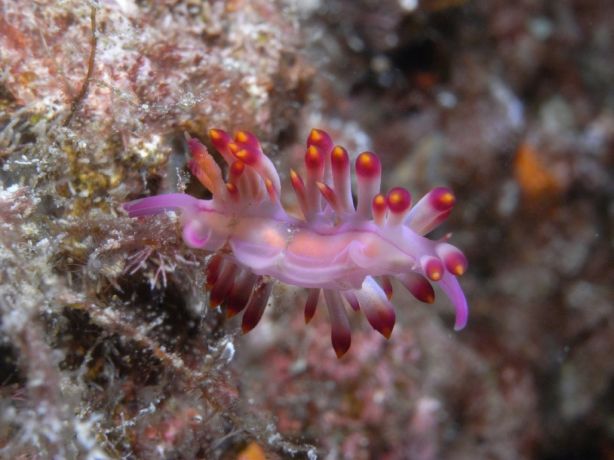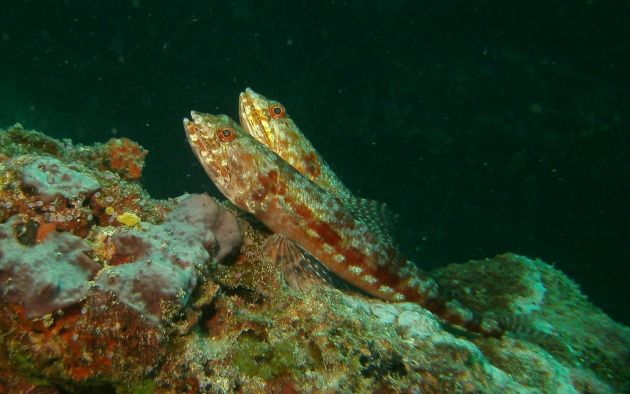 Comrades in arms - by Tammy & Lu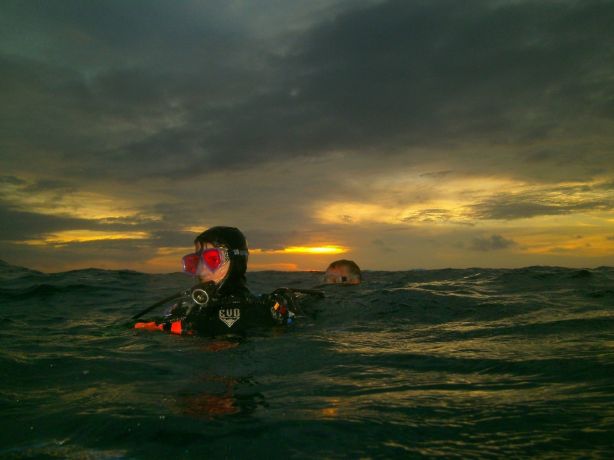 Dusk dive - by Tammy & Lu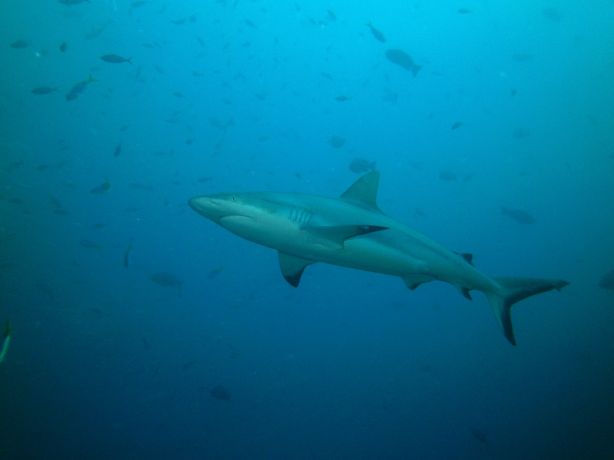 Sky rocket - by Tammy & Lu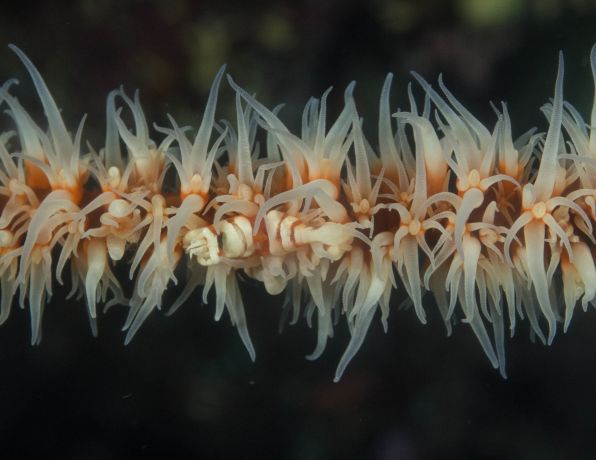 Whipped into shape - by Mary Ann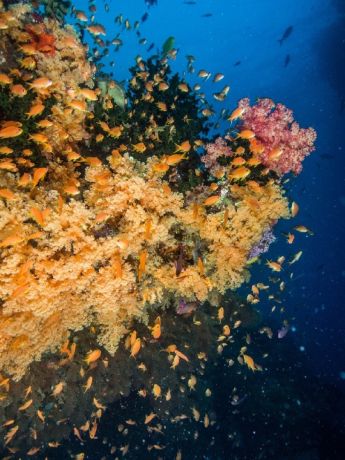 Fiji still has all the color - by Mary Ann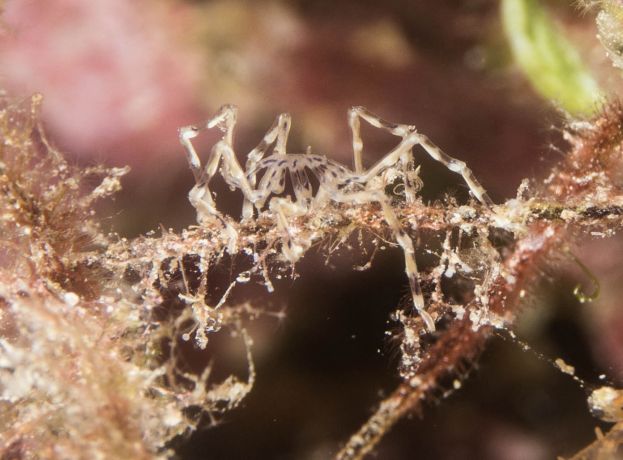 Itsy bitsy - by Mary Ann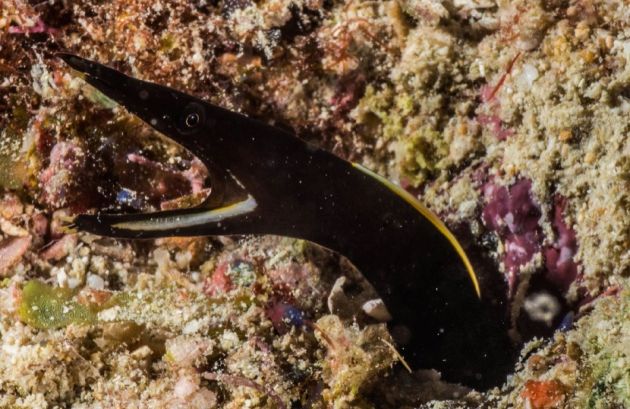 Tammy dream come true - by Mary Ann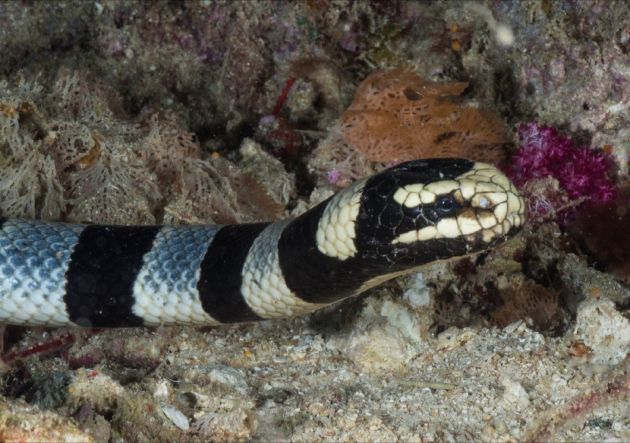 Slithering - by Mary Ann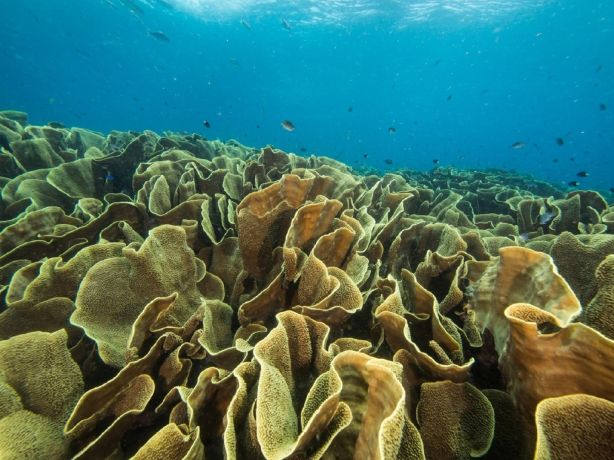 Cabbage patch kid - by Mary Ann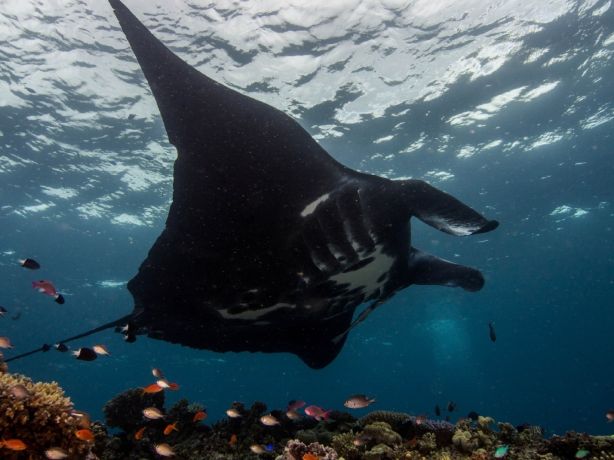 Soaring away - by Mary Ann
Fuzzy little friend - by Mary Ann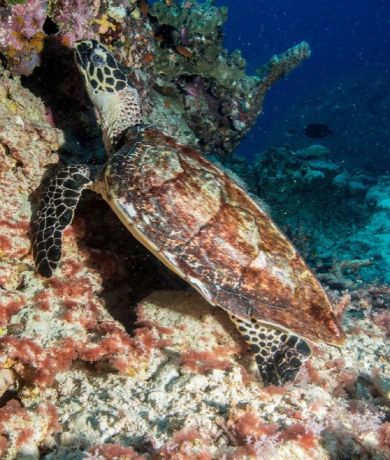 Cat nap - by Mary Ann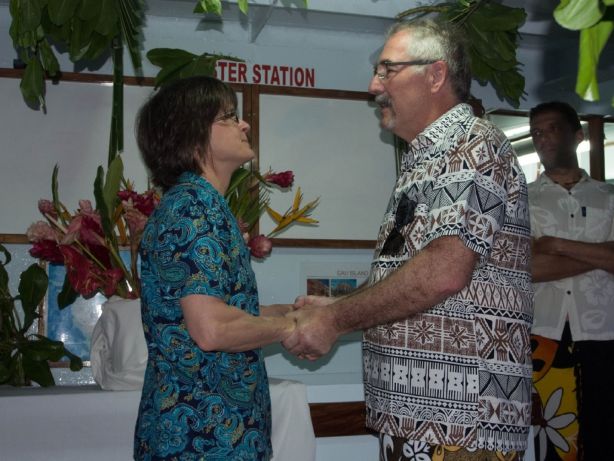 Vow in Gau - by Mary Ann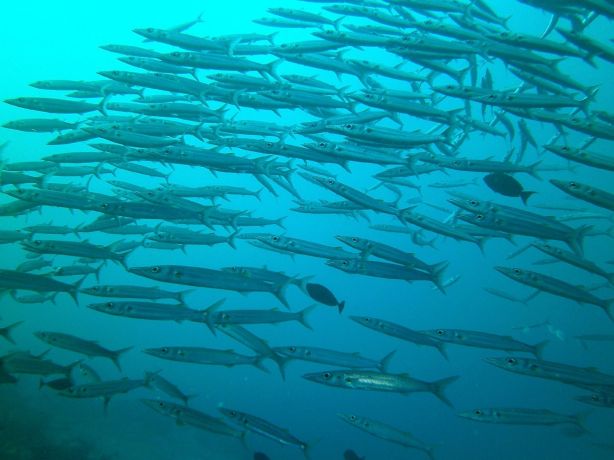 School's out - by Steve & Liz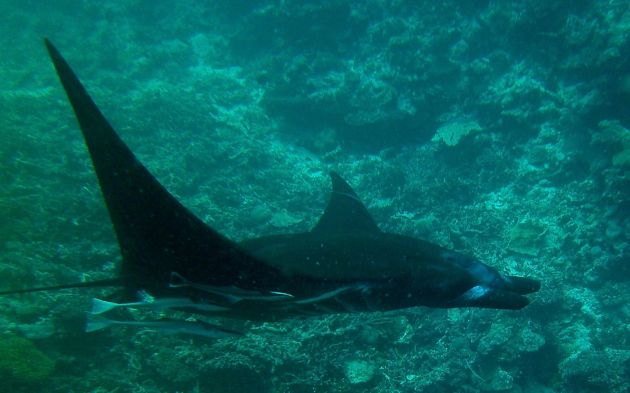 Manta, you are clear to land - by Steve & Liz
By far, the most special request for this charter was that we host and perform the vow renewal ceremony for Steve and Liz. Originally they had requested our old Captain, Johnathan, however as he has moved on to a new position, Joshua stepped up and volunteered his services. That day, Joji, Koroi and Joka gathered flowers and palm leaves (which Mita and Wais artfully arranged), to decorate the dive deck (rain prevented the ceremony from taking place on the sundeck). Amanda added Sandy as her Skype contact and she was up at 2am Florida time to witness the occasion! Our crew opened with a sentimental song, Joshua continued the ceremony with a few poignant words, and then handed it over to Lu to read Sandy's submission (Sandy would be unable to hold it together to read it herself). Steve and Liz then recited their vows to each other. Once again, there was not a dry eye among the group as they perfectly captured the love and devotion they feel for each other. One could not imagine a couple who are better suited to each other. Our crew then played a celebratory tune to draw the ceremony to a close, after which we all gathered around the laptop to chat and joke with Sandy.
The celebration was quickly followed with wine, beer and, of course, champagne. At dinner, Joji and Chief Officer Angus fulfilled another of Sandy's requests, that the crew join the guests for dinner. Actually, she requested that one of the crew join the guests each night, but the Fijians are much more comfortable wolfing down heaps of food and then lying down, rather than nibbling a few bites and chatting. As skiff driver Joji dined with Lu, Steve and Liz, he claimed, "We're making history tonight." Don't get too used to it, Joji, as your reign at the guests' table may be short-lived. When Kuini came around to collect plates, he handed her his plate for her to clear. Instead of taking it, she just gave him the stink eye. Hey, it's better than giving him the pink eye! The party ran into the night with more booze and plenty of kava.
On Wednesday, we turned north to Wakaya Island for a day of spectacular diving. The current was running in for the first dive, so we had great visibility. Amanda's port skiff found the deep dwelling Helfrich's and decorator dartfish, tons of bigeye barracuda and even a nurse shark sleeping under the porites bommie at Lion's Den. Not to be outdone, Joshua's starboard skiff jumped onto Vatu Vai where a manta ray was already waiting for them. We watched the manta getting cleaned for a couple minutes before it disappeared. We then descended to the base of the bommie to find two winged pipefish and the rare and very shy whitecap shrimpgoby. The rest of the dive was spent back at the top of the bommie where four more mantas swooped in to get cleaned. We literally did a 47-minute safety stop watching these graceful creatures, most of which was with one creature who had a 14-foot wingspan, hovering above the lush reef top. In later dives along the lush dropoff, we saw seven more mantas, for a day's total of 12. It got to a point where we were surprised when we looked around and didn't see mantas! Both skiffs returned to NAI'A belting out their characteristic "WOO-HOO!" (for the record, port skiff was a little louder). After a delicious dinner, Joshua led a night dive full of interesting sightings, including nurse and white tip reef sharks on the prowl, a free swimming flatworm, a couple fimbriated morays and the rare anguilla bornella nudibranch.
As our group settled in to join the crew for after-dinner kava, we made our way east to Vuya Reef. Amanda scored big on the first dive at Cat's Meow by locating a slender ghost pipefish, the first of its kind we have seen since the cyclone. Meanwhile, Big Mo showed why Vatu Vonu (Turtle Rock) got its name by pointing out three hawksbill sea turtles there, as well as the third time in two weeks that we have seen a lined nembrotha nudibranch eating a tunicate. UndeNAI'Able Pinnacle was a big hit for both groups – Kristina called it her favorite dive of the trip. There, Joshua discovered a Mozambique scorpionfish and the rare and beautiful nudibranch, cyerce nigricans. Amanda found a lined nembrotha laying eggs in turtle weed and a huge Spanish mackerel. She was just as excited about the night dive as the ultra-keen Mary Ann because, night diving for the first time on the same UndeNAI'Able pinnacle, they saw two grand pleurobranchs, another anguilla bornella nudibranch, a very furry crab and a large nest of sea spiders!
By Day 7, the wind picked up to 20-25 knots, so we only managed one dive in Vatu-i-Ra before speeding south to Nananu-i-Ra. The current was just right on Maytag and Mellow Yellow to enjoy the splendor of the coral and fish life there without (literally) being swept away. Down at Nananu-i-Ra, we found that neither the wind nor the waves were diminished. We had to time our entrance into the skiffs carefully with the waves and using our strong crew to assist. Apparently, Rita is not very good at following directions, because she stepped onto the skiff before she got the OK from one of the crew and, just at that moment, it started to drift away from NAI'A. For a moment, she had both feet on the edge of the skiff while Joshua and Joji, who had smartly stepped onto NAI'A, held her arms. Her legs slipped off and suddenly she was dangling between them. Joji had her under her left arm and Joshua by her right hand and the two lifted her up, back onto NAI'A! A little shaken by the close call, she looked at Joshua and promised to await his OK to board the skiff… next time. Joji's challenges in helping guests in and out of the skiff continued on the last dive of the trip when, as he tried to help Lu into the boat, she catapulted him over her head into the drink! He lost his precious $FJD5 sunglasses in the process, but Brian came through with a replacement pair. Although the conditions were not great at Golden Sunset, we enjoyed many small critters there including Poss's scorpionfish, tons of Sarasvati anemone shrimp and brilliant orange dendronepthya soft corals.
For the last evening, much of the group joined our crew on the sundeck for many rounds of kava and, for some, a number of beers and rums, as well. When Joshua greeted Greg the next morning, all he got from his new bromance was a surly grunt! Although the entire group was disappointed that their loyal leader was absent, they had a wonderful time and many vowed to return… with Sandy next time! And when Sandy returns, the race will be on!
"What can we say about this trip thru paradise. Everyone was helpful, gracious 'n just plain fun! Like the village we visited, you are a very special community 'n it was a pleasure to be a part of it. Thank you to each 'n every member of the crew!"
-Susi 'n Bruce
"Thank you all so much for an amazing week. The diving was spectacular and the crew is awesome! Thank you so much for making sure I had a chance to see a blue ribbon eel. You guys made a dream come true. If you are ever in my neck of the woods, please feel free to come spend some time."
-Tammy
Our Guests...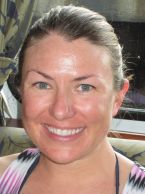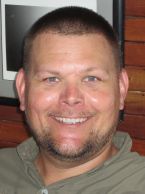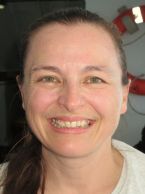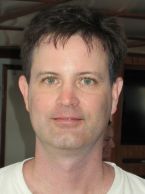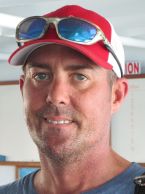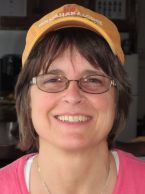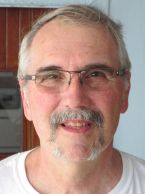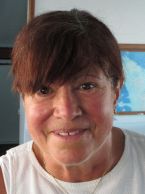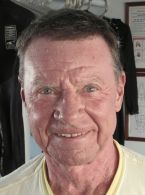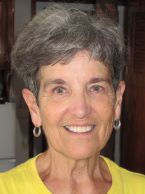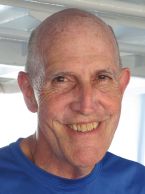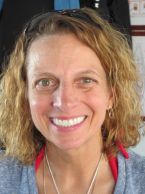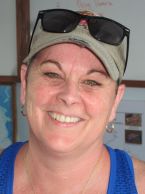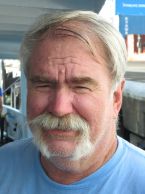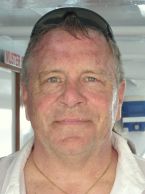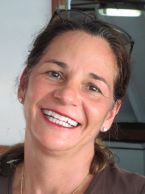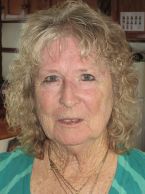 Comments
"Thank you to everyone on NAI'A who makes NAI'A what it is – an exceptional operation and a gateway to underwater wonders. What a fantastic crew! Thanks for an incredible life experience!"