Chief Larry and the Bula Boys
Destination: Fiji's Bligh Waters
Trip Date:
Apr 22nd - Apr 29th, 2017 -
Comments
Author: Vanessa & Chad
Welcome Back: Welcome back Bula Boys John H, Rick and Mike!
Congratulations: Congrats to Rick and Mike completing their nitrox course!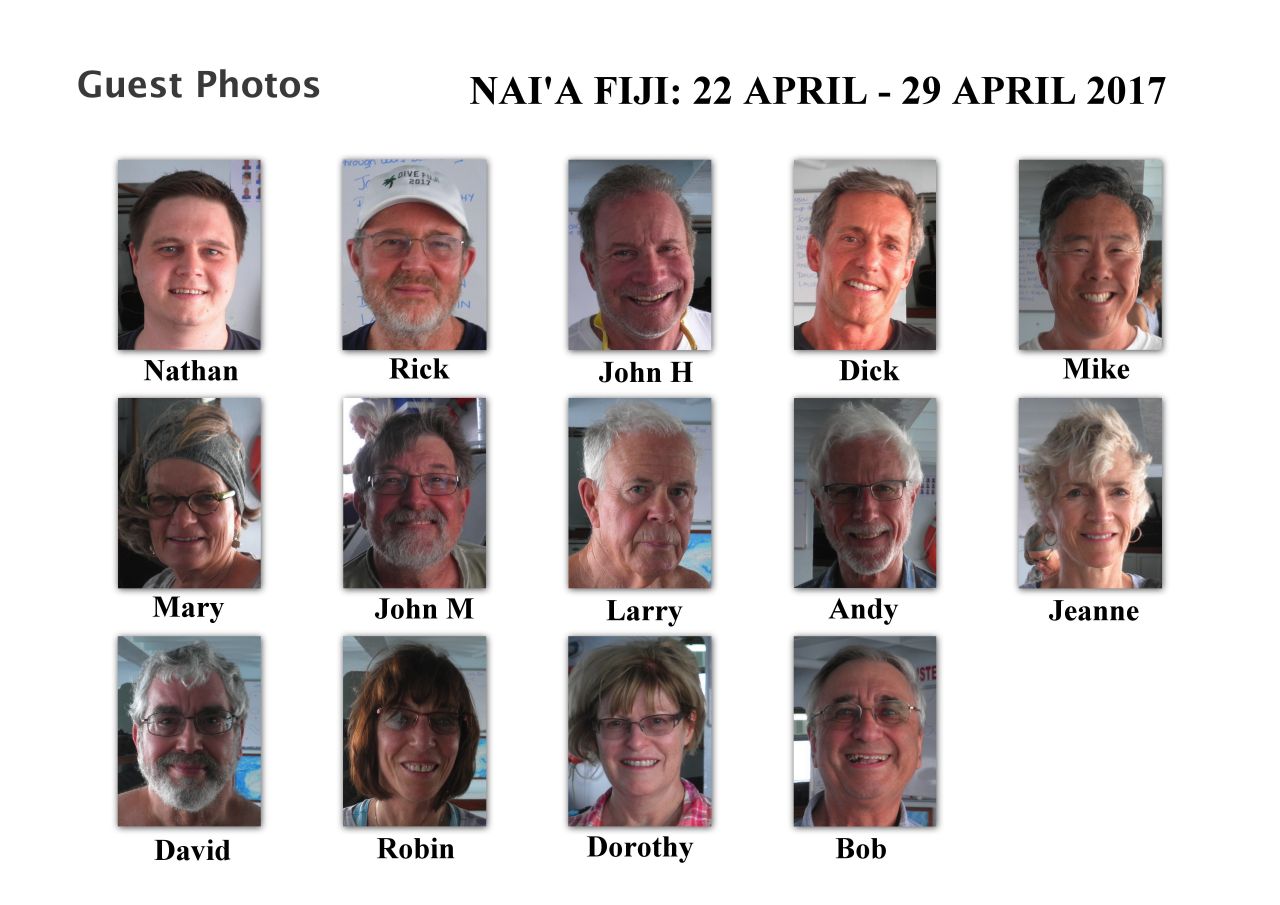 So, usually our charters get off to a fairly calm, quiet start as people begin as strangers and slowly over the week get to know each other. Well not this one!! Before we'd even managed to get our guests off the bus and onto the dive deck we were greeted with raucous shouts of 'Wananavu!!!!'. Turns out three of our passengers – Mike, Rick and John H - had been aboard NAI'A back in her early days twenty years ago and were more than a little excited to be back (bringing old friend Dick with them this time)! They were joined by a further ten guests, all new to NAI'A: Bob & Dorothy and their buddy Larry, family Mary & John M and son Nathan, Andy & Jean and Robin & David. Welcome aboard one and all!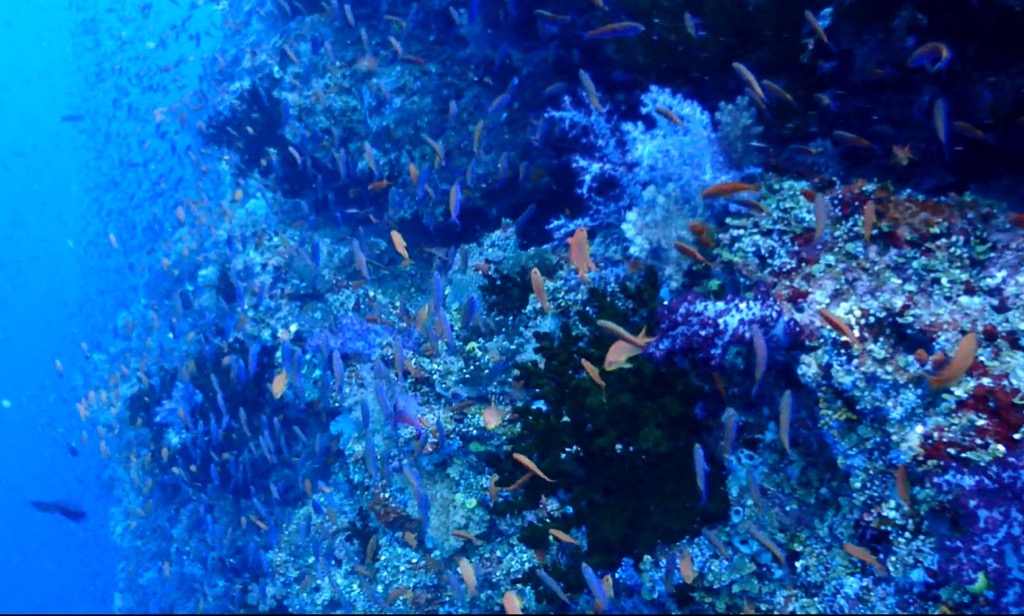 Photo credit: David Lang
We had some excellent diving this week, with a mix of drift dives, pinnacles, deep walls and huge coral bommies. A couple of highlights had to be the school of hammerheads passing below us in the blue at Schoolhouse and the manta rays cruising overhead at Wakaya, but we also enjoyed a ton of sharks, turtles, nudibranchs and uncountable beautiful reef fish. Several of the guests had come to Fiji to enjoy the blooming soft corals and colorful schooling fish smothering the reef crests: boy, they were not disappointed!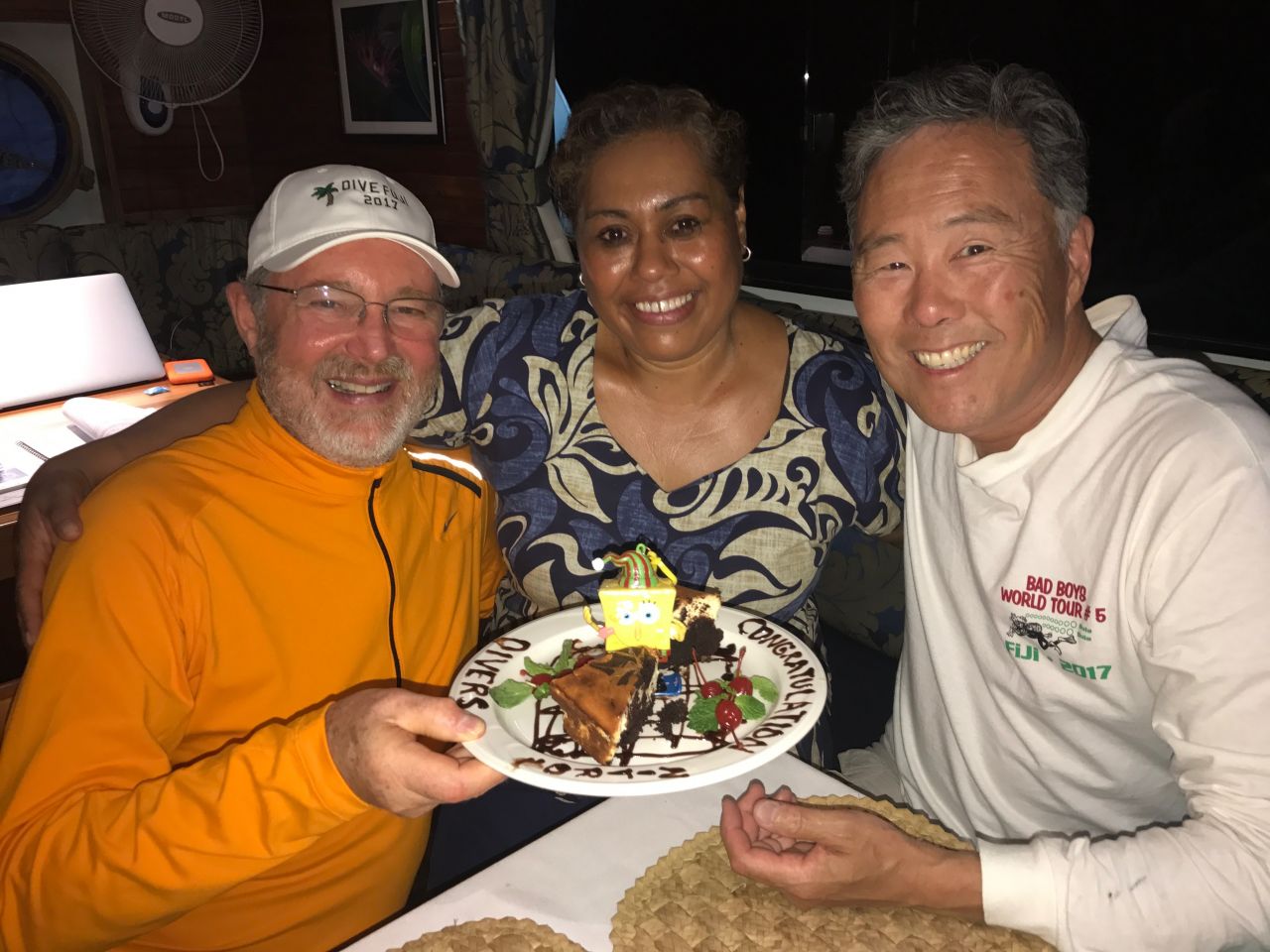 Photo credit: John Hoffer
There was no shortage of giggles on this trip, we had quite an array of jokers, lyrical gangsters and pranksters aboard. Spongebob made an appearance or two both underwater and at mealtimes, Bob wrote no less than three naughty limericks based on his Scuba School learnings and Larry regularly made inappropriate jokes with such stellar timing that Vanessa nearly choked to death and had to remove herself from the dinner table!!
Fab Flab by Mary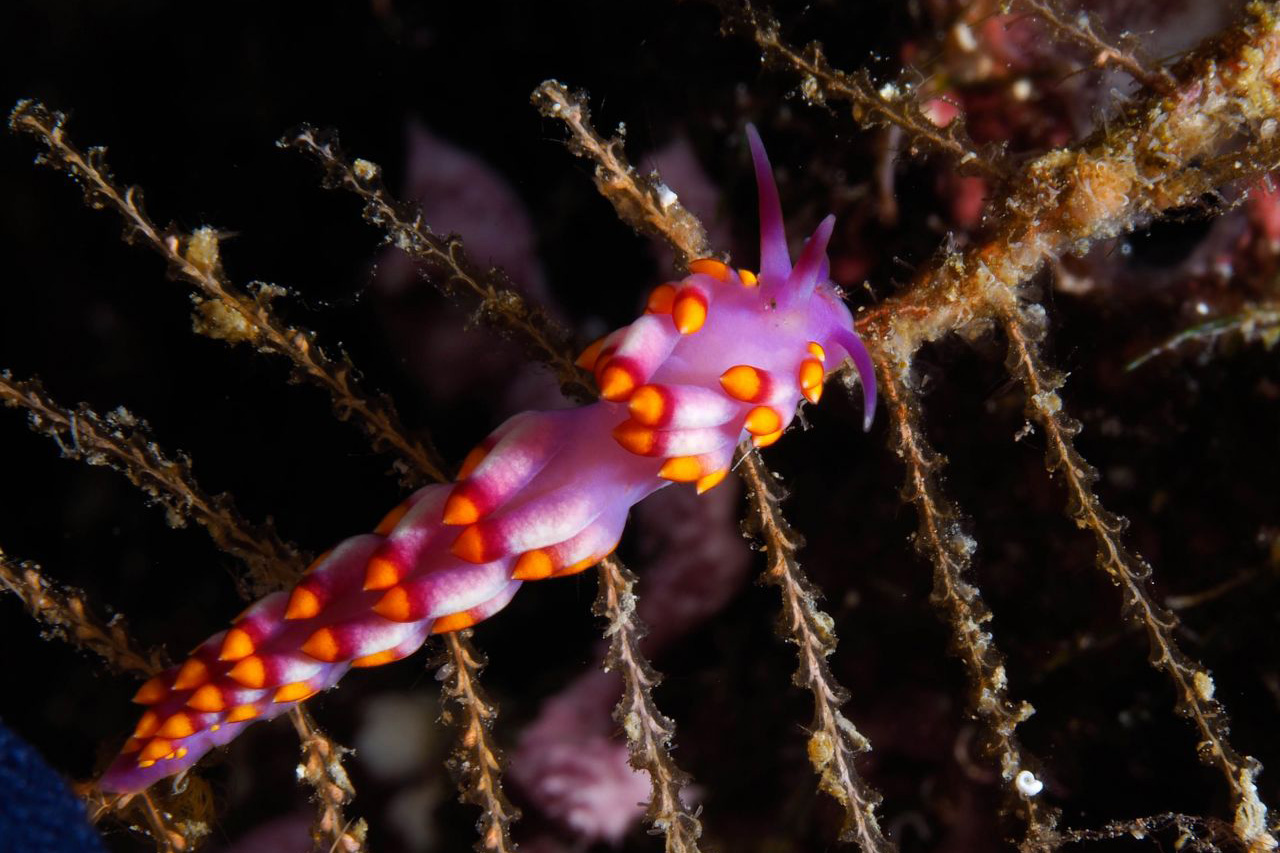 Clowning Around by David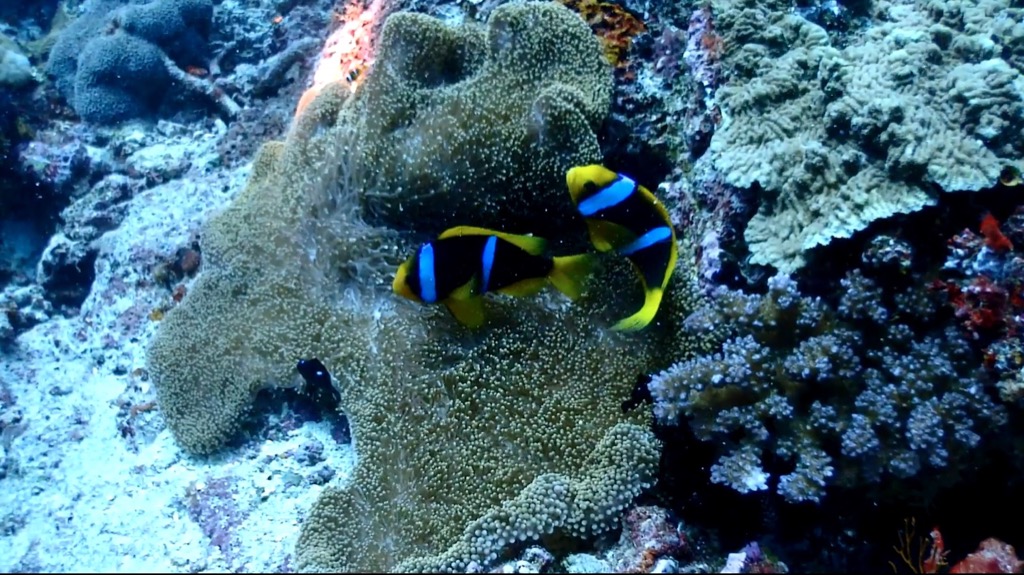 Big Boy Barracuda by David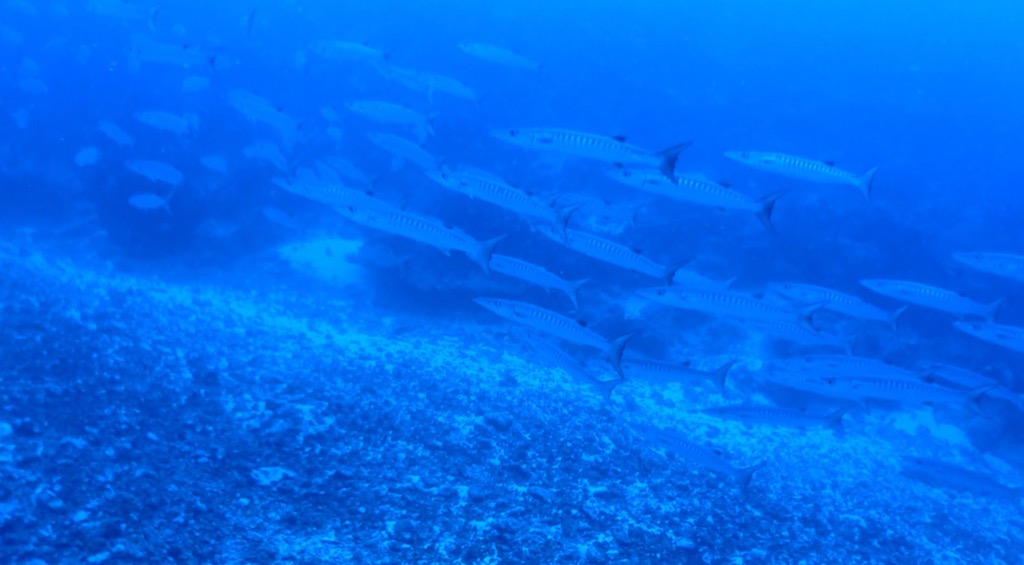 The Real Deal Eel by Rick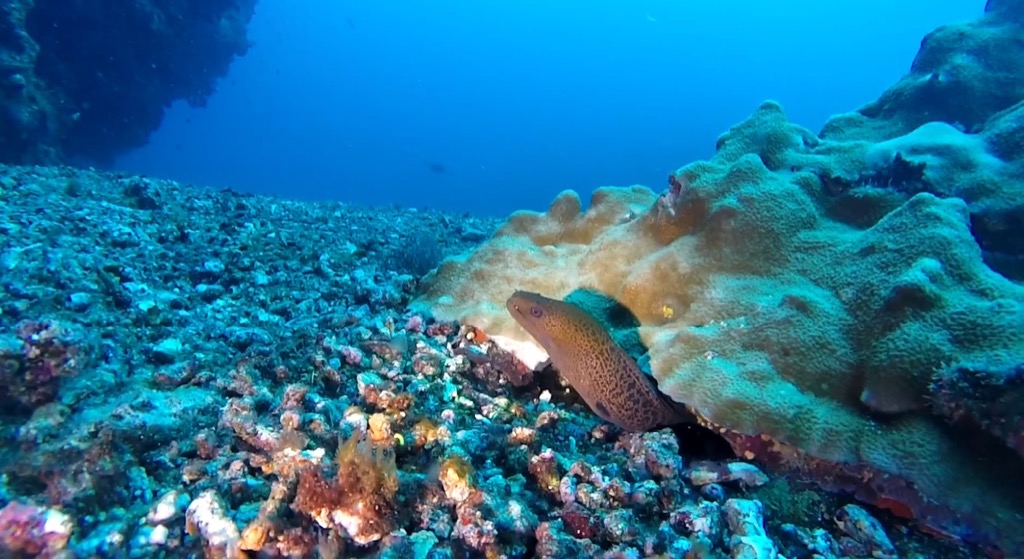 Apex Action by Rick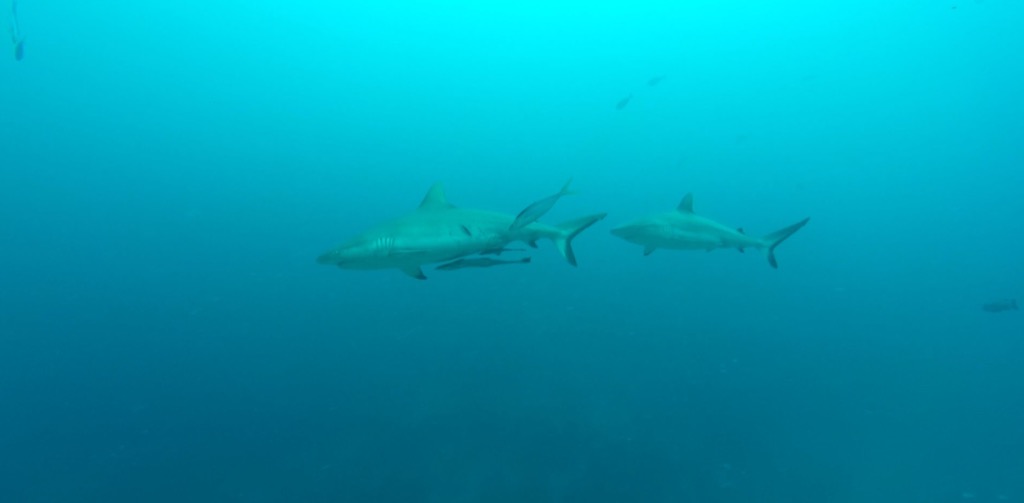 Mike 'N The Boys by Mike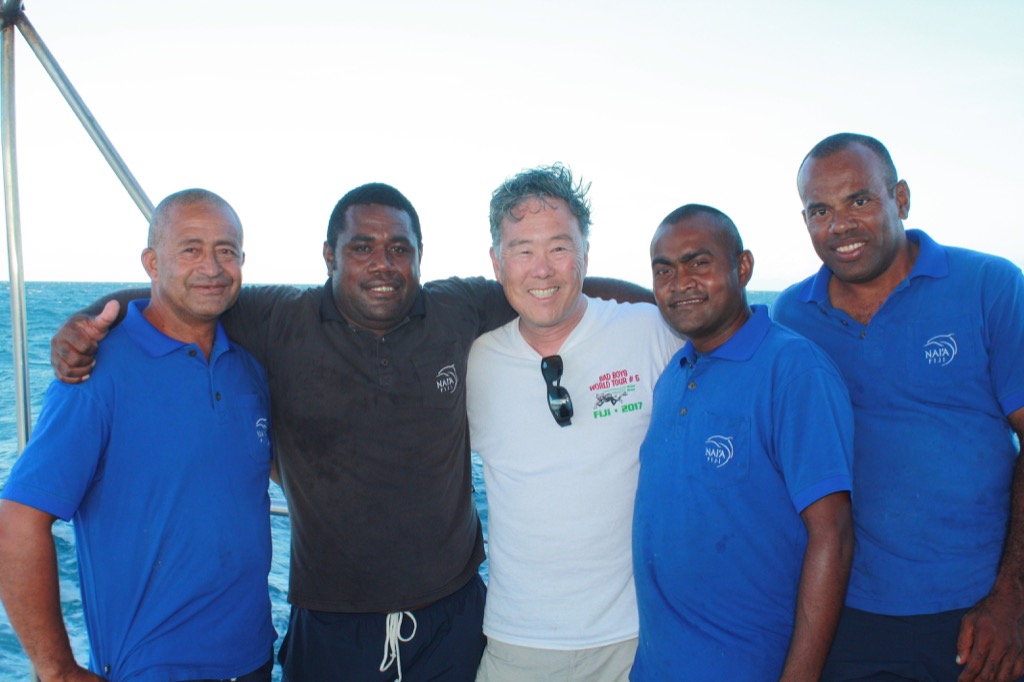 Ghostly by Mary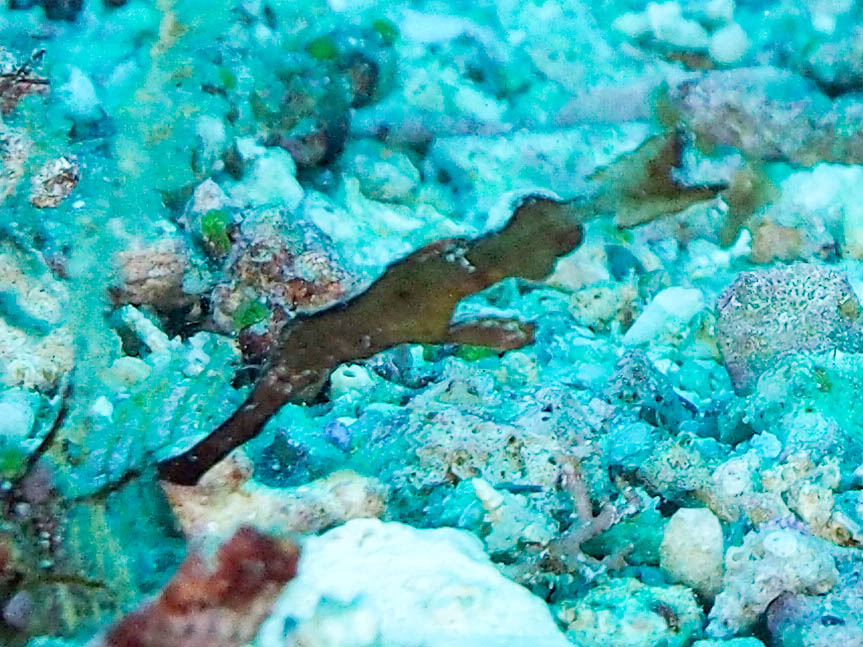 More Than A Few Few-sillers by David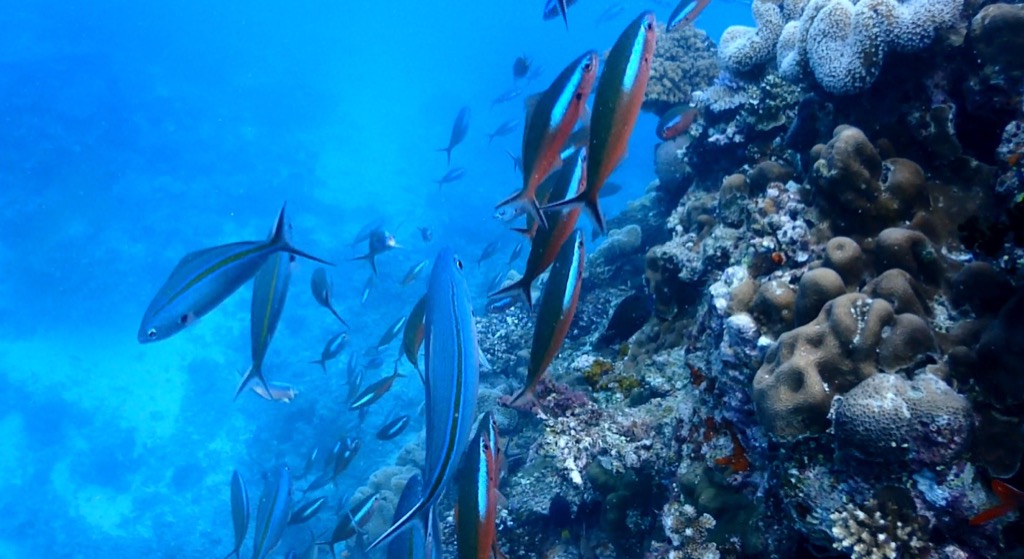 Enuff Puff by David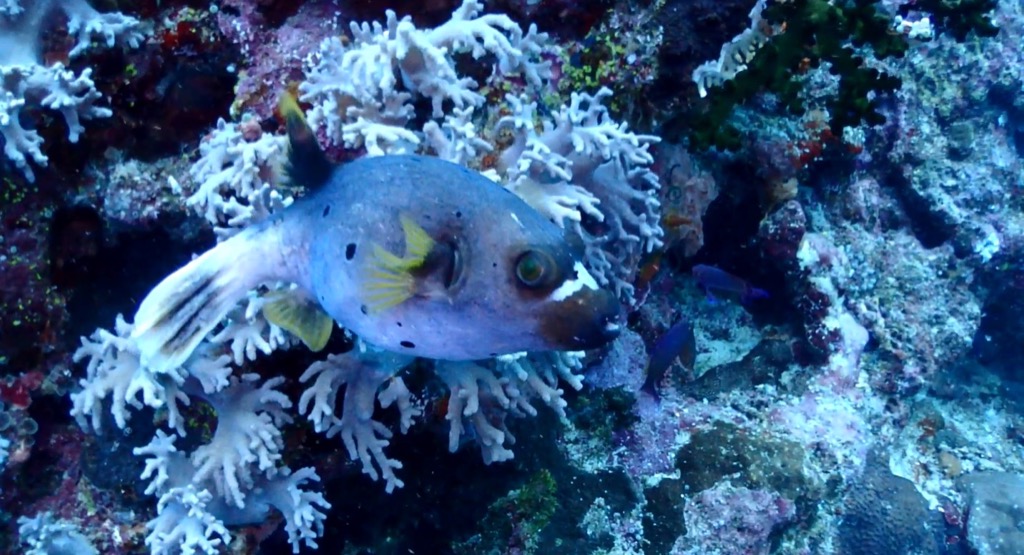 Drifer by David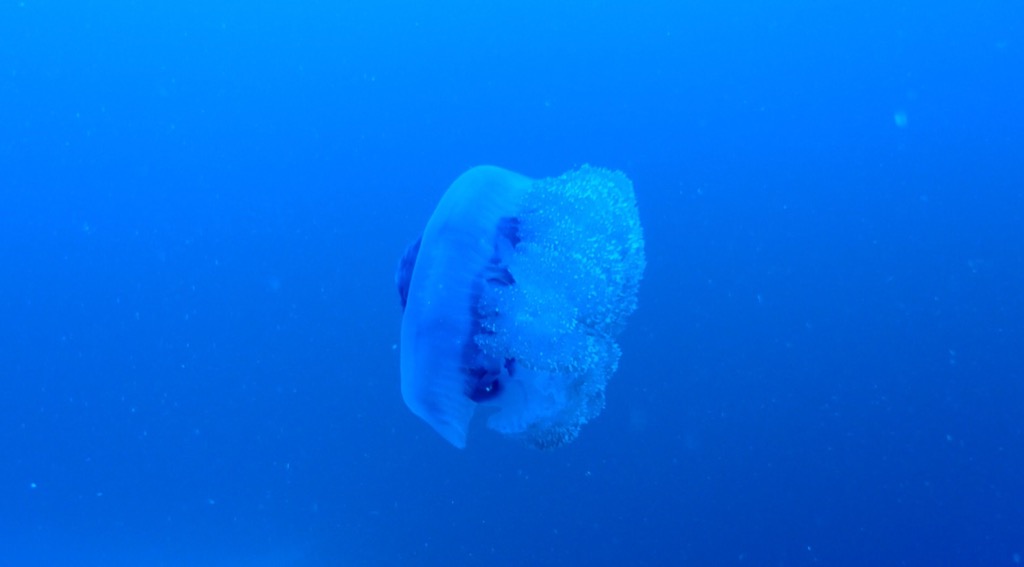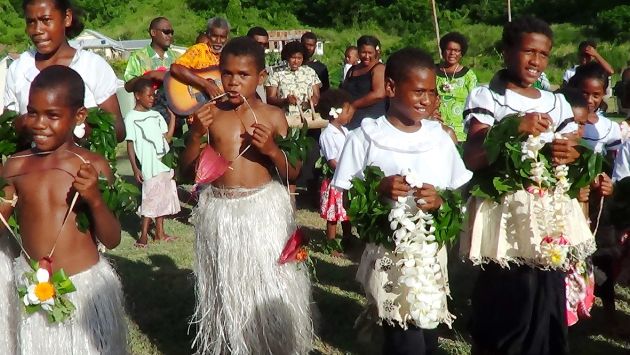 Photo credit: Mike Takeda
We enjoyed a wonderful village visit on the island of Makogai this week, where we were shown around the former leper colony by wonderful storyteller Philly. We elected Larry as our Chief and he represented us with style and finesse: not only in his speech to the village elders but also in his lead of the dancing conga line. The four lads – The Bula Boys – also joined in with enthusiasm as the village girls pulled them to their feet. We reckon Chief Larry and The Bula Boys isn't a bad name for a pop group, we just need to find roles for the rest of the guests.....backing dancers perhaps?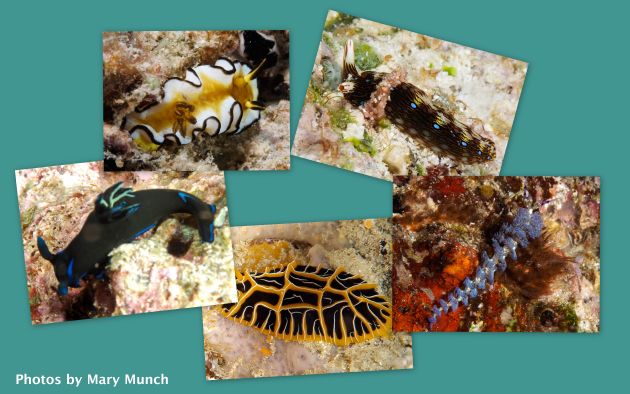 As well as the impressive 'big stuff' we also had some rewarding macro dives. We found a huge variety of different shrimps, pipefish (including a robust ghost!), leaf scorpions and the ever-adorable nudibranch collection! Coming in all sorts of sizes, colors and patterns who can resist these little guys?! Given that they're pretty much blind and how no idea how beautiful they are, it's up to us divers to appreciate them.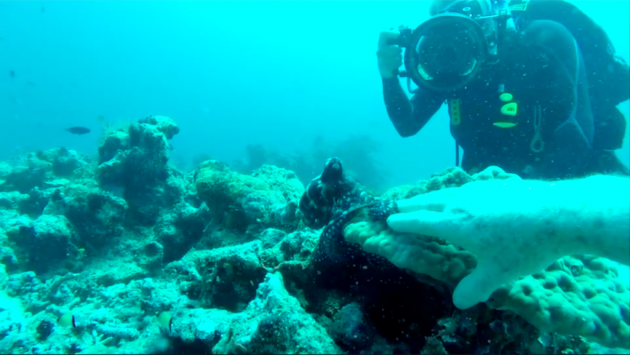 Photo credit: Rick Tangeman
Everyone had enjoyable, rewarding dives. A couple of guests in particular had some beautiful one-on-one moments with Momma Ocean's remarkable creatures. Larry often ventured off out into the blue and bided his time waiting for the bigger animals to pass by: at the deep wall of Lion's Den it paid off as a manta ray approached just a few feet below him directly out of the blue, what a great new buddy. And Rick had a special moment with an octopus as it gingerly reached out and stroked his hand, then leapt away suddenly all coy and shy! Those are the experiences you'll remember forever!
Thank you to all our guests for joining us aboard NAI'A and sharing a wonderful week of diving with us. We hope to see you all again soon.....don't leave it another twenty years Bula Boys! (or maybe do.....we're exhausted!) 
PS......
Thought we'd leave you with one of Bob's little gems:
Vanessa, a young Scottish lass,
Added Sex-Ed to her scuba class.
When she taught diving geniuses,
That barnacle *******
Were much longer and had greater mass!!!
Comments
"We loved NAI'A and it superlative crew 12 years ago. We adore you truly. Thanks for a sublime experience – an unparalleled opportunity to marvel, laugh and sojourn with the best of nature and humanity."