Churching It
Destination: Fiji's Bligh Water
Trip Date:
Jul 2nd - Jul 9th, 2016 -
Comments
Author: Amanda & Joshua
Welcome Back: Nancy & Bill
Congratulations: Page on her birthday, Craig and Lauren on passing their Nitrox certifications
This week we welcomed back seven-time return guest Nancy and her half boat charter of loyal followers. Added to the bunch was a Californian couple and a family of three including an aunt, uncle and a very lucky nephew being taken on a special 16th birthday present trip.
For our first day, we headed out for Vatu-i-ra. With a new moon, the currents were predictably strong and gave us a great first couple of dives that morning. Maytag and Mellow Yellow were wonderfully pumped up giving us stunning soft corals and plenty of fish. By dive three however, a strong current had become a raging torrent. As Joshua repaired David's regulator, the current shifted in direction, causing his skiff to completely miss Maytag. Cutting their losses, most decided to call it a day while intrepid Fred and Michael took Joshua up on his offer of re-locating to Coral Corner. When they came back with eyes wide and grinning, we could see that they'd made the right decision. The strong current had bought in lots of sharks, barracuda and jacks and made the yellow soft coral wall really stand up and sing.
With a stiff wind building to 25 knots the following day, we opted to stay in the lee of Viti Levu and explore Pinnacles and Labyrinth. These two sites really look great with a bit of current, which was what we had. Beautiful soft coral and tons of fish, especially on Pinnacles, really characterized the morning dives, leading Nancy to come back beaming and saying "now that's Fiji for you!" On top of that, several people saw a sea snake, many saw white tip reef sharks and almost everyone saw a large map puffer who was just hanging out in the current looking for some company!
The last dive of the day was Golden Sunset, which we have seriously never seen looking so radiant. Having given ourselves a bit of a swim to get there, unfortunately not everyone made it, but those who did were overcome with its beauty. Jim signaled to Amanda by patting his heart and slowly shaking his head in disbelief, moved by the beauty of the fully blooming "golden sunset" coloured, soft coral wall. Soft-spoken Jim received the Paparazzi Award this week: with a GoPro in hand and another mounted on his mask for good measure, he was sure to catch every embarrassing marine life moment to later post on TMZ.
Strongs winds led to a slightly bumpy overnight journey to the island of Wakaya and, although we woke up to much less wind, a considerable swell remained. Fortunately, that slacked off during the morning and all but one made that first dive. Dropping in on Blue Ridge, Amanda led the port skiff to find a cool, bent-neck pipefish lying cryptically in the sand. Then as they approached Lion's Den, the group enjoyed a big, dynamic school of blackfin barracuda swimming past. A little disappointed not to have seen anything bigger, they were still satisfied with a nice dive having had the best vis we've had there in months.
About half way through the second dive however at Lion's Den, Amanda felt Fred shaking her excitedly by the arm. At this dive site, that could only mean one of two things; they were both big, they were both fishy and they were both good! They then proceeded to watch as two beautiful reef mantas swooped gracefully over and around Lion's Den for a few minutes before giving them an amazing fly-by, only to rest on the next bommie up and repeat the performance. They were so transfixed that no one noticed one of the mantas "creep up" on David. Michael shook his shaker to alert them, just in time to watch a large black manta with no tail make a beeline for David. He backpedalled frantically, but not without snapping off a few shots of this gorgeous gentle giant approaching for her close up.
Back on the skiff everyone was clamouring jubilantly away, especially sixteen-year-old Michael, who, never having dived outside the Caribbean, was having possibly the best birthday present ever. Most of us had to wait many more dives before seeing our first manta! On the return journey, when skiff driver Marika shouted "manta!", everyone just thought he was joining in the celebration. It wasn't until he slowed down and pointed that they realized he meant right there. Hurriedly, everyone put their fins and mask back on while Amanda stuck her head in the water to try and spot it. No manta in sight, but swimming right below them across the sand was something even more exciting. She lifted her head up to shout "it's a hammerhead shark!!" Before the word shark was even out of her mouth, Michael was already in the water. Everyone who was ready followed suit and all but three guests got a magnificent view of this apex predator swimming with a swift beauty across the ocean floor for a few minutes, unperturbed by its new found spectators. Back on the skiff once more, everyone just shook their heads in disbelief. What a morning! 
That night in Wakaya Bay, it was time to seek out the small stuff including a very cooperative squid at the end of the dive who became entranced by Bill's lights or was it the other way around… anyway, they enjoyed each others company for a good few minutes as they ascended to the surface.
Making our way down to Gau that night we arrived at Nigali in time for another exploratory dive on the outside reef the following morning. Before the dive, Nancy and brother Bill joked about a diving legend named Jim Church. Although he has made many jaw-dropping underwater videos, he is so famous among videographers for pressing record when he wants to stop shooting and stop when we wants to record, that this practice is known as "Churching it". Joshua added that we had also seen well-known professional photographers leave their lens caps on their cameras, so they ended up diving with a very expensive anchor, which often got the same label. Dropping much further down the reef than in the past, we found a nice section that has not suffered the same damage that we found the previous visit, giving us once more some great hard coral vistas. Some even saw a sea snake. Nancy was unable to capture any of this on video, however, as she showed her brother that she had left her lens cap on her camera!
Having only two charters in Fiji left certainly makes you feel sentimental, especially at a place like Nigali. For almost three years we've been coming here every couple of weeks and enjoying the residents of the channel, not only the sharks, but also the wonderful silvery schools of barracuda and trevallies they share that space with. Relating this to Bill, he was kind enough to try and capture a shot of Amanda doing her favorite thing of drifting down through the schools. Positioning himself masterfully and even swimming back against the current for perfect framing (thank goodness for those free-diving fins!), he snapped away as Amanda swam with the fish. Needless to say, he nailed it, giving her a wonderful memory for that fast approaching time when they leave these wonderful waters. Michael also returned from each Nigali dive beaming, as, prior to this trip, the only shark he had ever seen was a wimpy nurse shark!
After the Cabbage Patch, once everyone else had gone up, Nancy and Amanda spotted the rare sight of a Napoleon wrasse hanging out with a sea snake or maybe it was the other way around, who knows. Either way, it was a cool thing to watch. Staying till the bitter end turns out to be worth it sometimes!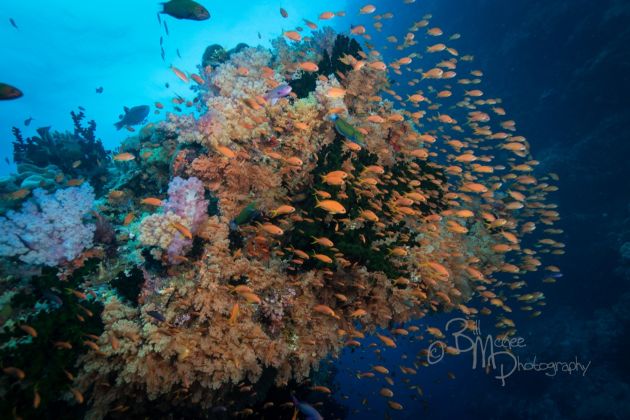 Sunburst - by Bill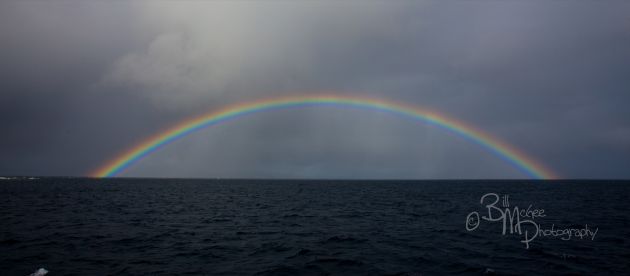 There's no place like Fiji - by Bill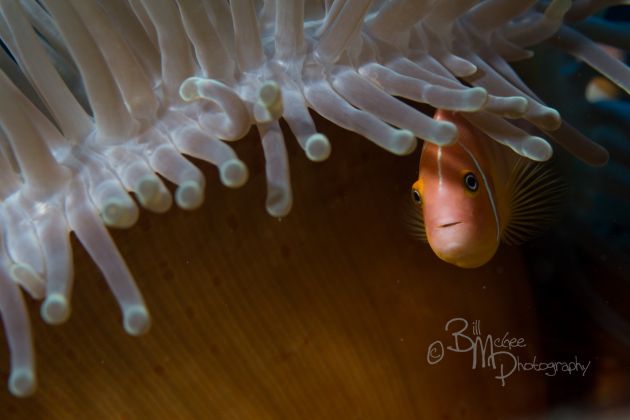 Undercover - by Bill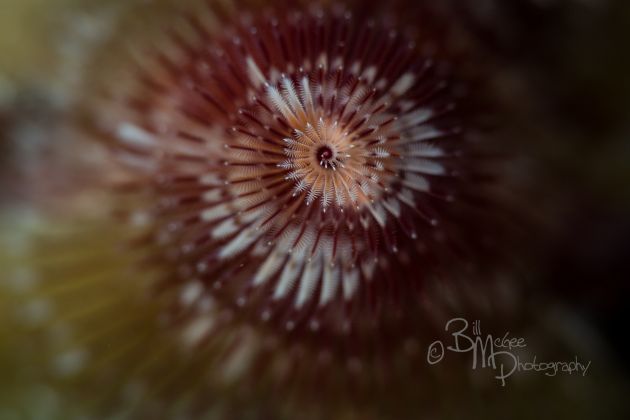 It's beginning to look a lot like Christmas - by Bill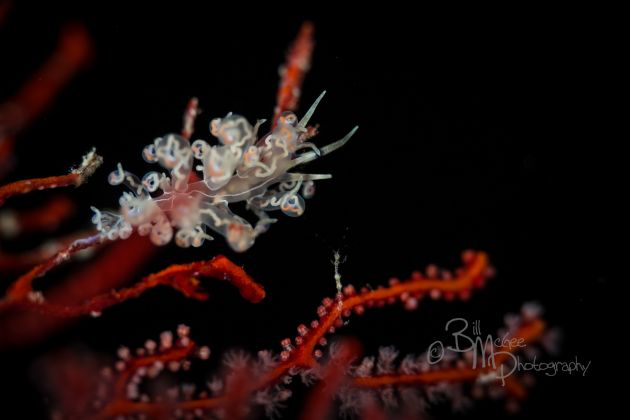 Corkscrew - by Bill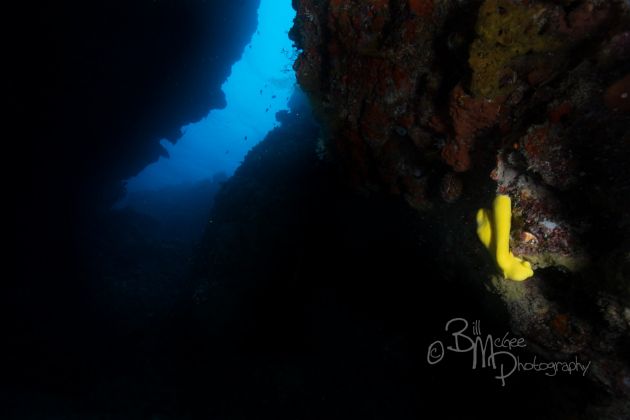 Creepy crevice - by Bill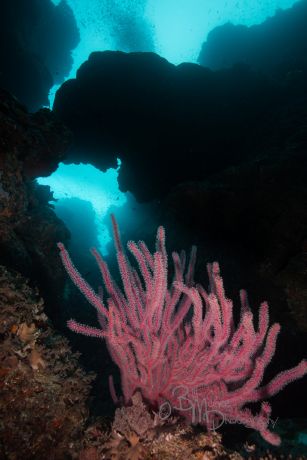 Atmosphere - by Bill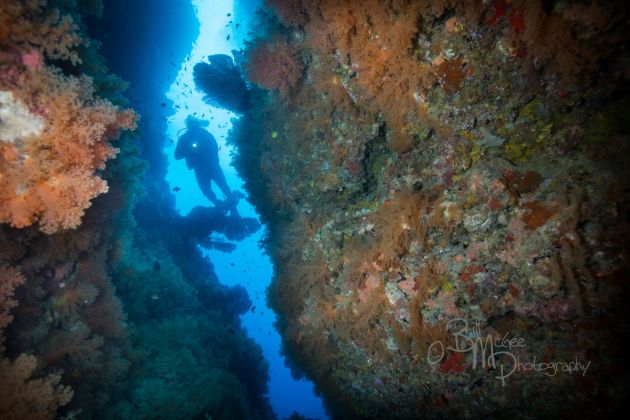 Big Mo - by Bill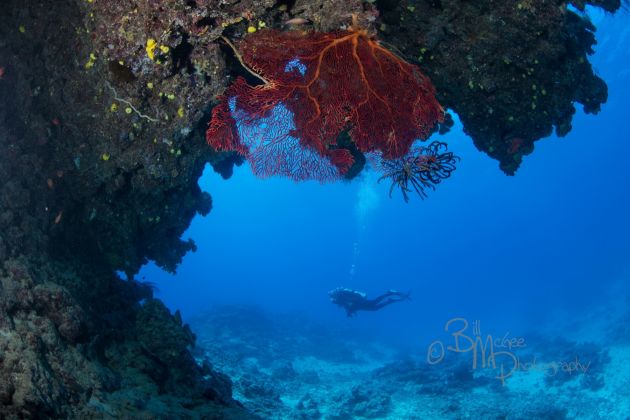 Paparazzi - by Bill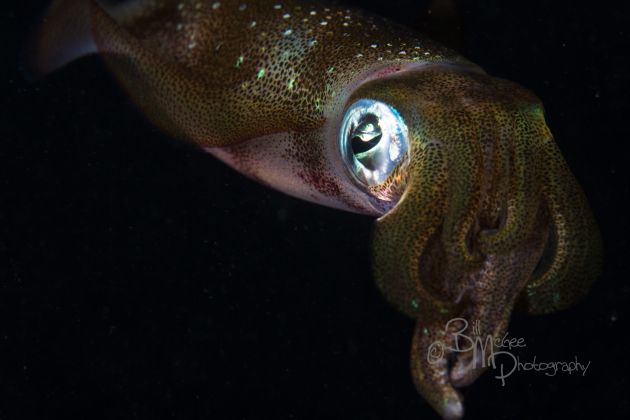 Eye to eye - by Bill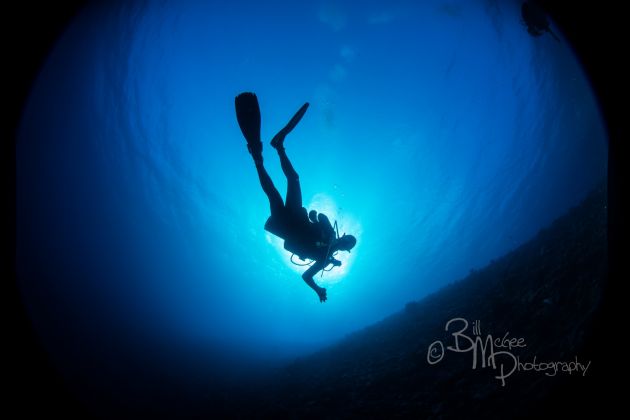 Halo - by Bill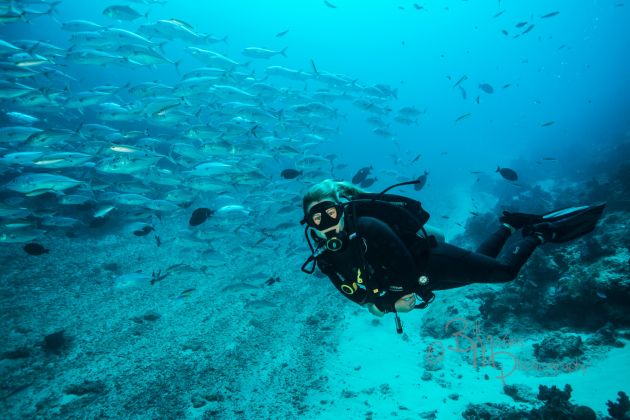 Upstream - by Bill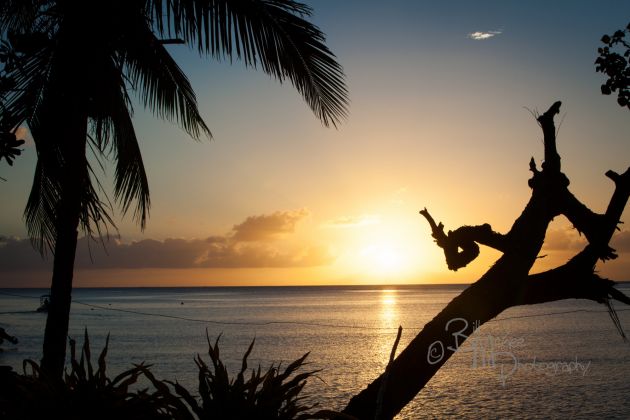 Glow - by Bill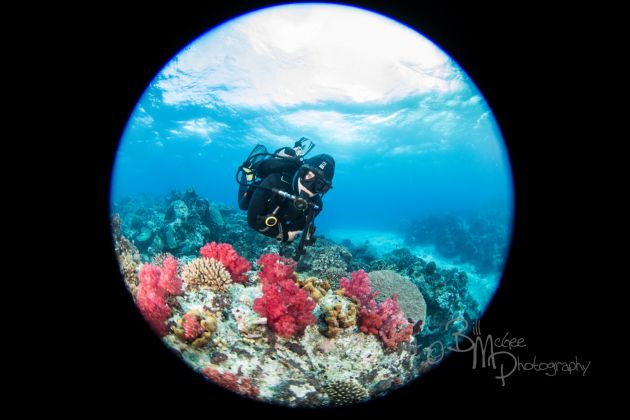 Fisheye - by Bill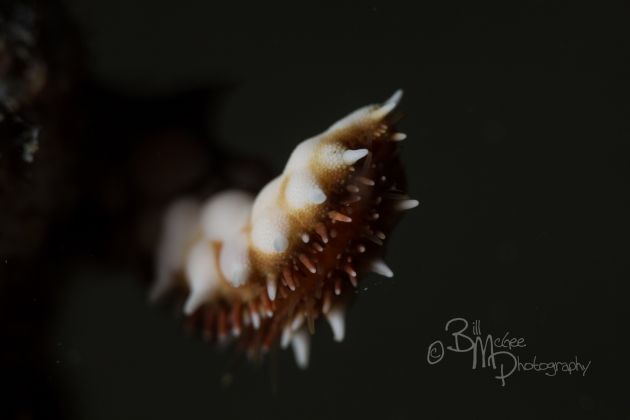 Arm's length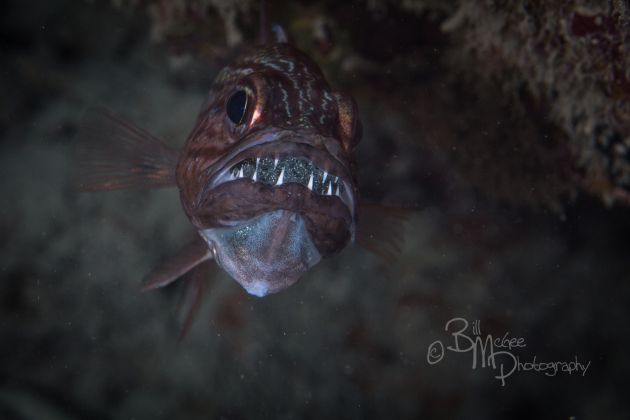 Mouthfull - by Bill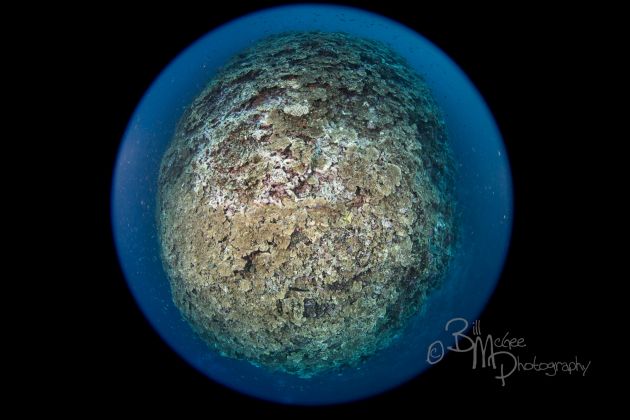 Golden globe - by Bill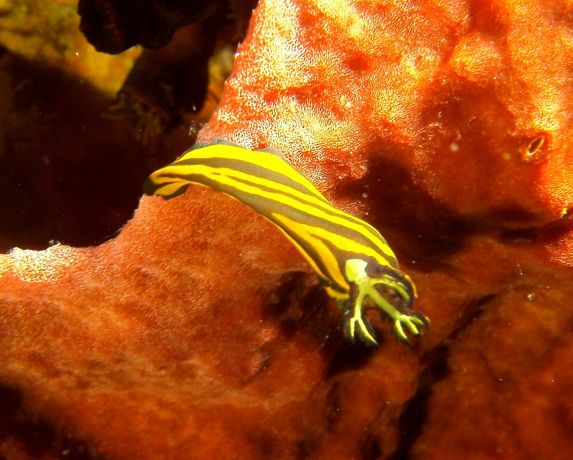 Nudi action - by Fred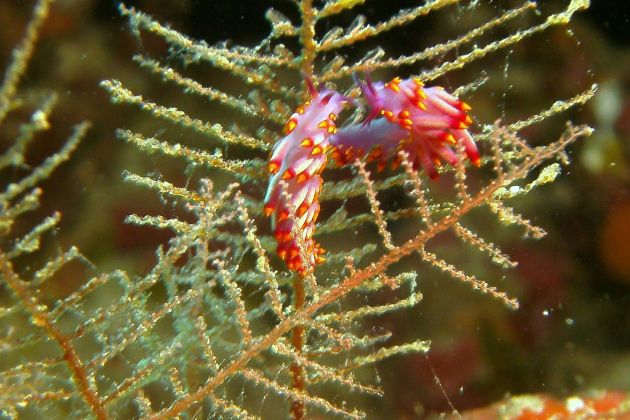 Breakfast time - by Fred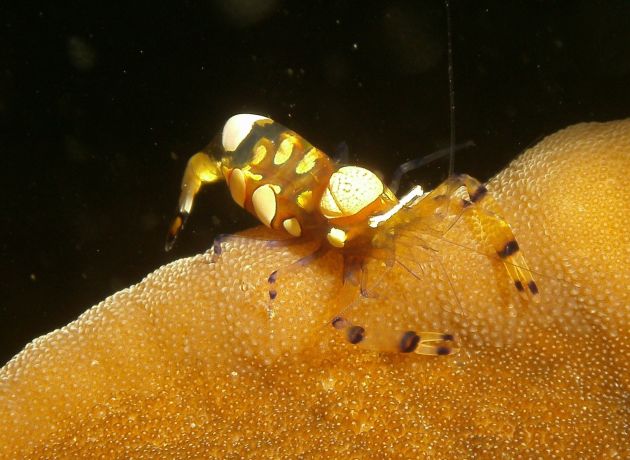 Living on the edge - by Fred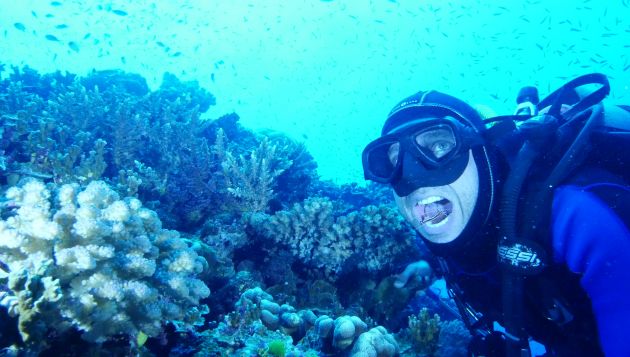 Time for your checkup - by Nancy
That afternoon was our visit to the wonderful people of Somosomo village on Gau. This is another part of our lives that we've become increasingly attached to over the last three years and it would seem that the feeling is reciprocated. As soon as we set foot on the beach, we are generally immediately mobbed by adorable, excitable, kindergarten-age children wanting to play or just hold our hands. This visit was no different and we soon looked like Christmas trees decorated in Fijian children. We're pretty sure that our guests enjoyed it almost as much as we did, especially once we got to the hall and the dancing started. A few of our own ladies getting up to join the dance, while the others opted to record it. 
As usual at this time of year, we carried on with the kava when we got back to the boat with our kava party, the NAI'A choir this time augmented by a selection of visitors from the village.
Halfway through the trip, Craig casually asked Amanda how she kept her hair from getting smelly? Slightly taken aback, she gave him the seemingly obviously answer that she, well, washed it… it wasn't until he'd asked follow up questions of "daily or weekly?" and finally "in the rinse bucket?" that she realized he'd asked her about her gear…. a disturbing thirty seconds nonetheless.
Starting at a leisurely 8am the following morning, we headed out across the calm waters to Jim's Alley and Anthias Avenue. Poor Laura had been out of the water for the past few dives, but she was clearly the good luck charm the port skiff needed. While her fellow divers had their heads in the reef looking at an enormous gloomy tambja nudibranch in amongst the blooming soft coral, she and Craig looked up and spotted a beautiful black manta swimming over their heads! Frantically signaling, she finally got everyone's attention just before it swam off.
Back in the passage that morning, the current was absolutely ripping which meant for a slightly shorter first dive for some. By the time it came round to jump in again however, it had slowed down, but left the soft coral fully pumped up and extremely photogenic for that last trip down the channel. By the time they reached the Bleachers there was a tremendous school of snappers right next to a similarly big school of jacks along the nearside wall, all facing towards the divers, giving them a fantastic, rare view and wonderful photo opportunity.
On Thursday eve, while Nancy and Bill were night diving, ex-Canadian Mountie, Pat (apparently, I was very disappointed to hear, they don't actually ride horses all the time. In fact, hardly ever!), gave an interesting presentation on recovering a historic aircraft from Charron Lake in Canada, followed by a video Nancy had made on diving with elephants - Yes, the four legged variety! – a double bill that had not only guests, but also chief engineer Peni, captivated.
Meanwhile underwater, Joshua was busy finding weird and wonderful things for Bill and Nancy to capture, including a corallimorph decorator crab, a baby white octopus and a cardinalfish brooding eggs in his mouth. For fifteen minutes, the only part of Bill that moved was his trigger finger as he hovered motionless, trying to capture daddy spit his eggs out to aerate them before sucking them back in. As we saw later the following evening in the guest photo slideshow, although he missed that even, he of course nailed a great head on shot with all the eggs in focus. Patience is a virtue!
Our last day in Vuya Reef was by no means the least. Straight out of the gate, Big Mo showed everyone not one, not two, but five ornate ghost pipefish at Cat's Meow. This rare and mysterious fish is extremely sought after by photographers and rarely seen in such a large aggregation. Very photogenic, at least, for those who have remembered to take their lens cap off before putting it in the housing, ahem, Bill…. What was it you were saying about "Churching it"? Like brother, like sister.
Our friend the crazy decorator crab was still there hiding in plain sight at Vatu Vonu, as was the divesite's namesake, the sleeping turtle. Captain Keni found the rare wolverine tambja on the return to Cat's Meow, and on the last dive at UndeNAI'Able Pinnacle, Michael found a pygmy octopus. We later discovered that on his return, Michael was going to visit Disney World. There cannot be many people who could say they'd seen a pygmy octopus, a manta ray, a hammerhead shark and err, Mickey Mouse, all in the same celebratory sixteenth birthday vacation!
A great week, with a charming bunch of people. It was great to have you onboard and we hope you come back someday.
"This trip was better than I expected. And I expected it to be pretty frickin' great. Thanks to all the crew who made our first liveaboard so memorable."
- Craig
"I am so fortunate that my first liveaboard experience was on NAI'A. The crew is second to none and ensured the entire trip will be remembered for a lifetime. I look forward to my return voyage on this amazing ship"
- Pat
Our Guests...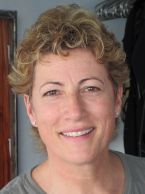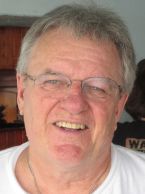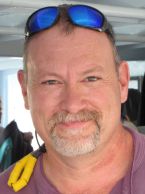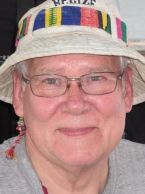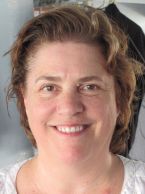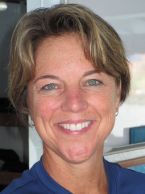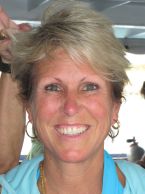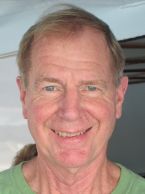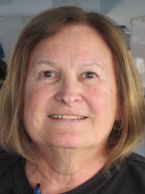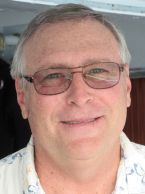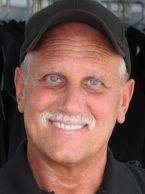 Comments
"NAI'A dives the world's most beautiful coral reefs."