Current is my FRIEND!
Destination: Gau, Bligh Waters, Lomoviti Group, Namena Marine Reserve & Vatu-I-RA
Trip Date:
Apr 3rd - Apr 13th, 2010 -
Comments
Author: Sam Campbell
Welcome Back: Jay & Georgienne for another trip!
Congratulations: Warren & Susan for embracing current diving!!! Briigg on his 21st & Tom 21 again!
A great ten day trip that had a little bit of everything. Namena provided us with pygmy seahorses galore. Since the last four trips we are finding quite a few pygmys on different sites around Namena. The large & stunning bommie Kansas, which usually has us mesmerized by it's Sinularia soft coral, seems to be the pygmys' favourite hang out. How can tiny little creatures barely visible hanging for dear life to hydroids cause so much excitement? Blue & Warren had the right approach, diving with magnifying glasses so that they could really get a good close up look.
Gau also came up trumps for big stuff. The group as a whole were embracing current and had picked up on Warrens mantra of "Current is my FRIEND". Nigalli passage needs a good strong incoming current to clean up the vis and bring the grey reefs in nice and close. Curious sharks always make for a good dive. There is a lot more to Nigalli than just the Gray Reef Sharks though and this visit showed why. Sea snakes, turtles, big Napoleons, schooling fish etc.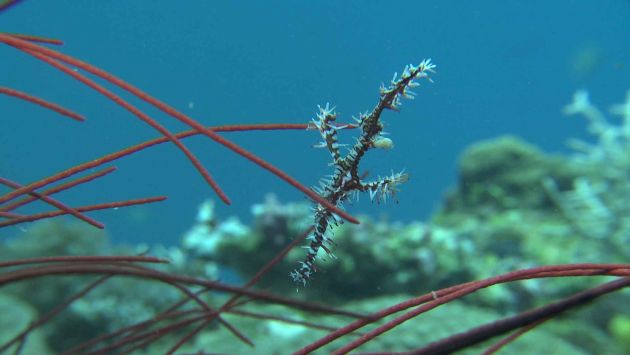 Ornate Ghost Pipe Fish - action yet to be determined: taken by Sam
Dolphins playing: taken by Warren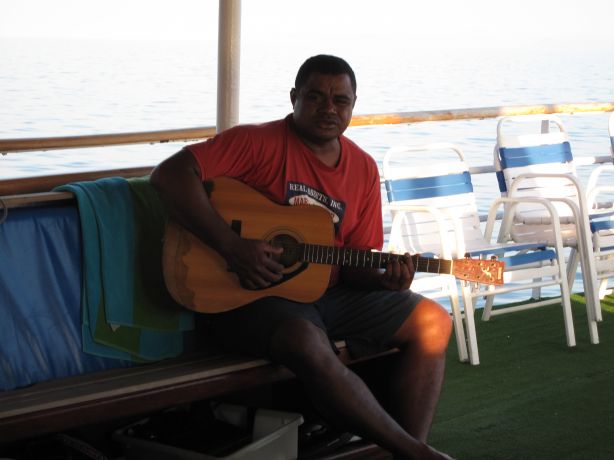 Mo entertaining between dives: taken by Warren
Decorated Dart Fish at Wakaya: taken by Warren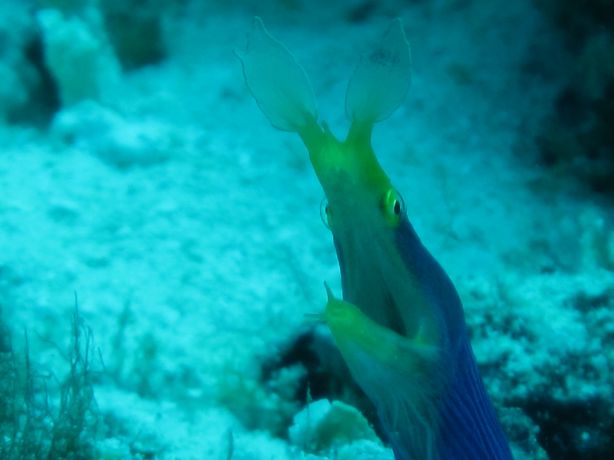 Blue Ribbon Eel at Wakaya: taken by Warren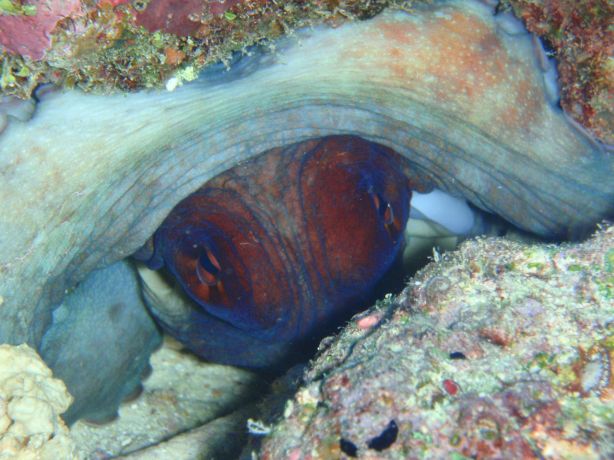 Hide & seek with an Octopus: taken by Christina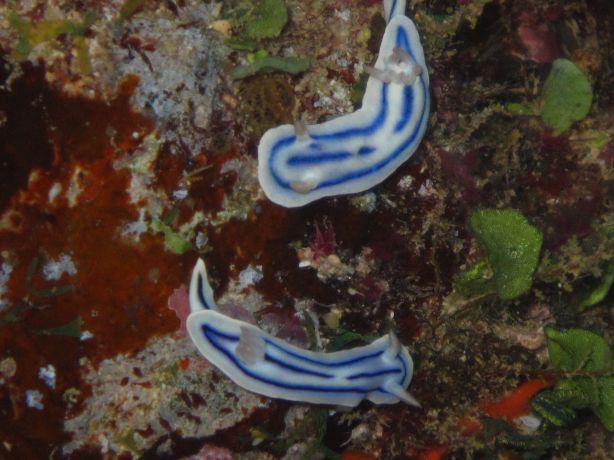 Love is in the air - Romancing Nudi's: taken by Warren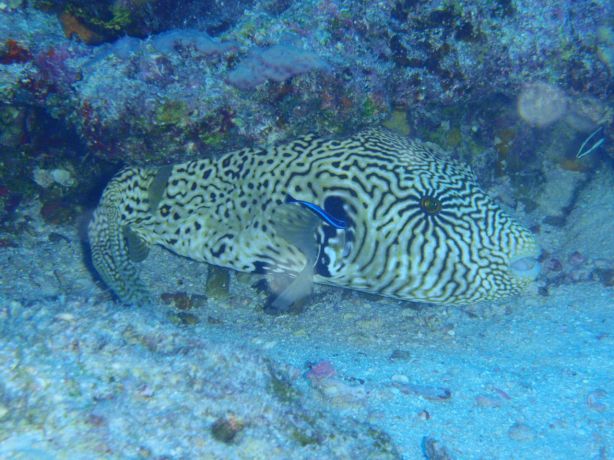 Puffer fish: taken by Christina
Some of Fiji's macro life: taken by Christina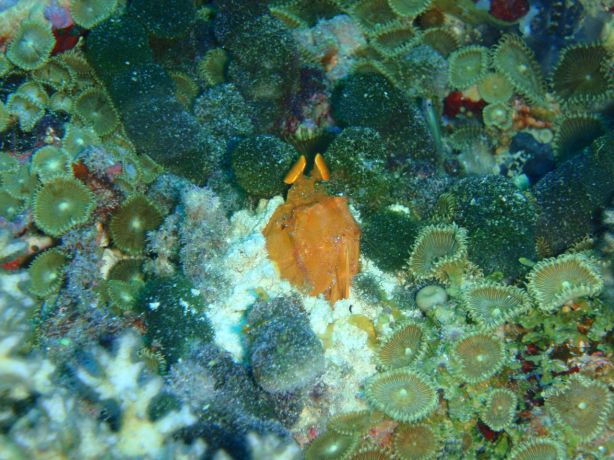 Golden Mantis Shrimp ready to pounce: taken by Christina
Popcorn shrimp: taken by Christina
Pumped up soft coral: taken by Christina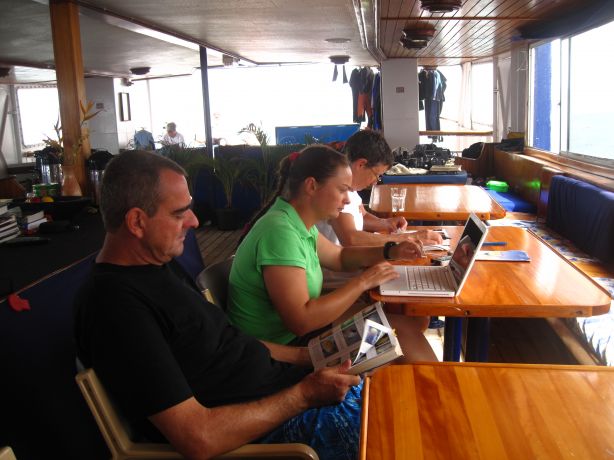 Fish geeks hard at work: taken by Warren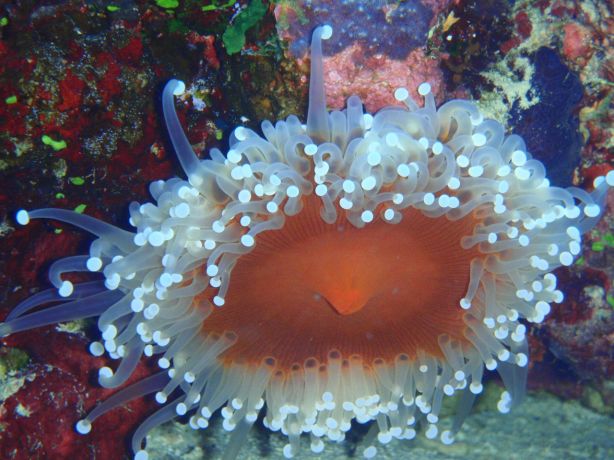 Weird and wonderful coral life: taken by Christina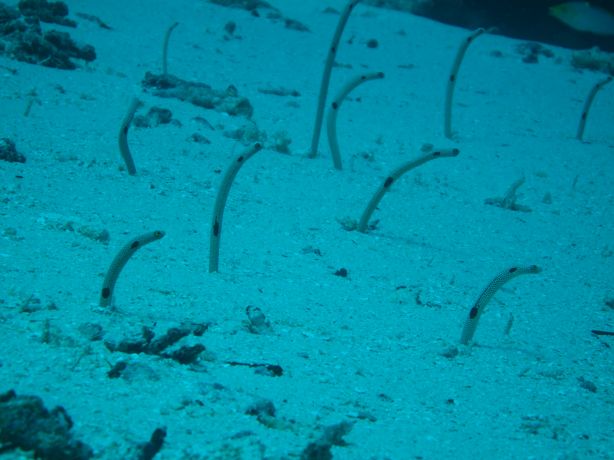 Shy Garden Eels in Namena Marine Reserve: taken by Warren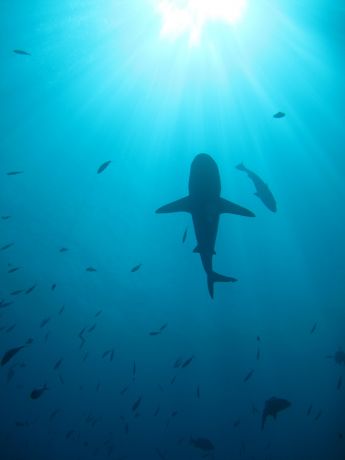 Grey Reef Shark cruising the Nigalli Passage: taken by Warren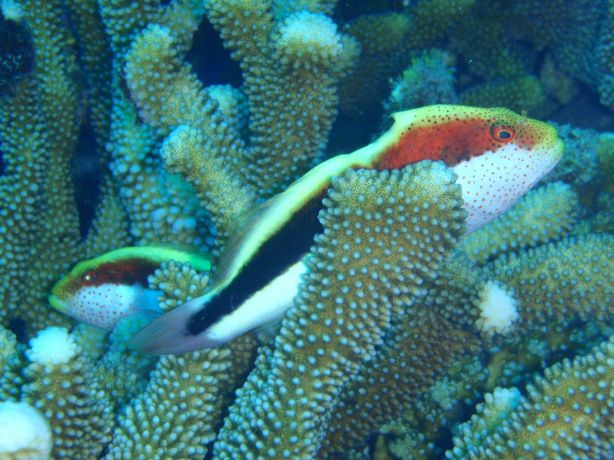 Hawk Fish: taken by Christina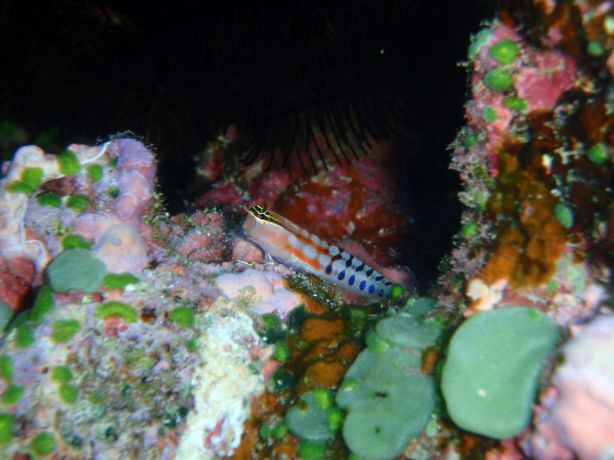 Fiji Clown Blenny: taken by Christina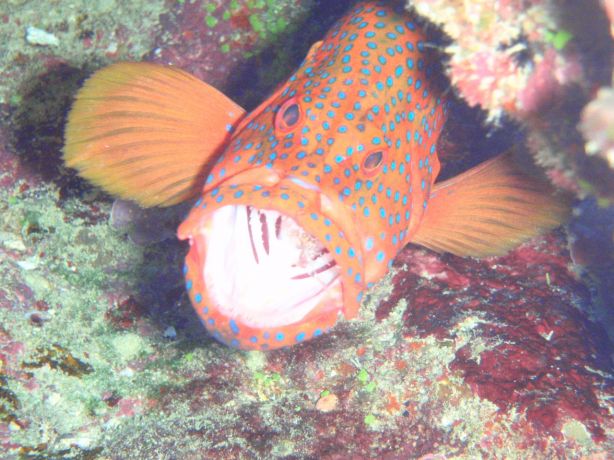 Grouper at a cleaning station: taken by Christina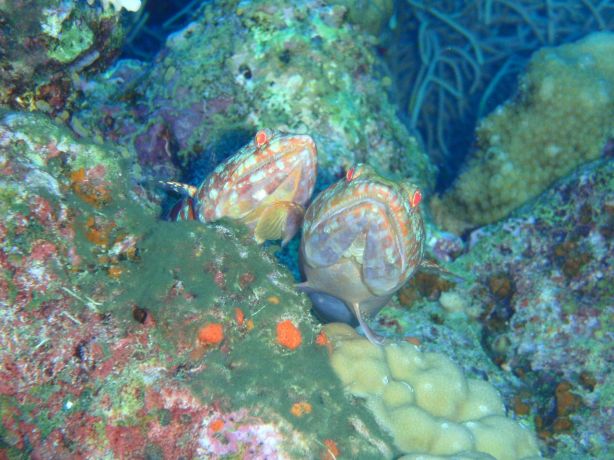 Strike a pose!: taken by Christina
Two Ornate Ghost Pipe fish where found on Mount Mutiny during this trip. Everyone got the chance to see a Juvenile and then an adult was found on the second dive. The first photo on the slide show is a captured image from my video. I am still trying to find out if the Ghost Pipe Fish is releasing its larval sack or having a poo?.
Our 'Granny' of the trip was Bev, 80 and still diving. Bev was joined by her family (John, CJ & Rosie). Rosie and Bev have been diving together for over 30 years. CJ was full of life and quite the prankster, but looked after his grandmother diligently on every dive!
Any excuse for a party on NAI'A. This week we celebrated Brigg Edwrads 21st & Tom's 21st for the 40-somethingish time.
Andrew & Christina added some more South Pacific flavour. An Aussie & a Brit, they have made themselves at home in Vanuatu. They are now truly converted fish geeks and could be found between dives studying their fish books with vigour. Blue & Warren were also self confessed fish geeks. They had previously dived with Paul Humann, the ultimate fish ID guy, and he had recommended Fiji & NAI'A for a truly great fish ID experience.
This trip not only had great diving, but with some terrible humour from Andrew, CJ & Tom, it was fun all the way. The whole group made this trip so much fun it was really a shame it had to end!
Our Guests...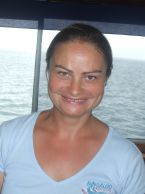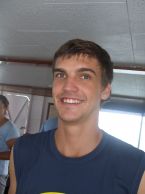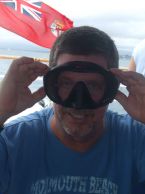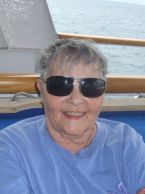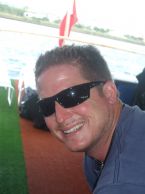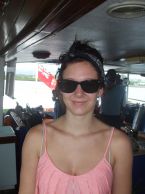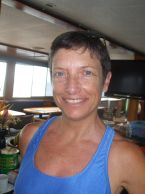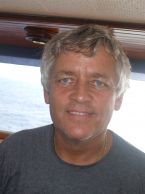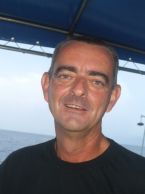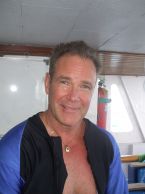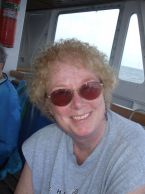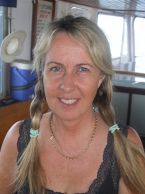 Comments
"Thanks for team of NAI'A ship!!! For the best time what I spent in Tonga whale watching trip. "

~ Damir, Kazakhstan. 12 years old