Curtain Call
Destination: Ha'apai, Tonga
Trip Date:
Aug 11th - Aug 21st, 2015 -
Comments
Author: Amanda & Joshua
Congratulations: Allan, Will & Sean on their Nitrox certification
To start a charter with four guests cancelling at the last minute due to family reasons and one grounded in Bali by a volcanic ash cloud, some might call inauspicious… Not one to let a pesky bit of ash stand in his way however, the tenacious Clay somehow managed to get himself onto a flight despite the untimely volcano and arrived at noon on day two. Joshua picked him up at the airport and brought him to the Tongan Cultural Show to meet his family and the rest of the guests. They found us perusing the local handicrafts and catching a glimpse of the newly crowned monarch, King Tupou VI in whose honour the show had been put on.
After we walked down to the harbor to wait for the skiff to take us back to NAI'A, Clay whipped off his clothes and jumped into the water. Apparently, after a three day delay and a thirty hour flight, he just couldn't wait a moment longer!
Back on NAI'A we got lucky with a couple of juveniles near Pangai right away. We jumped in the skiffs and managed to get in the water for a great couple of brief but beautiful viewings that very afternoon. This was the first sign that despite the bad start, luck might be on our side after all. Everybody was excited, but Patrick was so fired up he didn't mind being in a 3mm shorty, despite the 72 degree water. This was the first time we heard what was to become his very familiar call of "you guys, that was ba-yootifal!" We love a positive attitude on this boat and Patrick has it in spades!
The following day our luck continued. After viewing for a short time on NAI'A, the port skiff jumped in with pair of juveniles who came to NAI'A to play and had several good encounters. Meanwhile, the starboard skiff took off after whales that had been breaching and pec slapping. This didn't stop as they approached and were treated to many half-breaches by a year old and many full breaches by a baby, its mother and escort close in tow. Although we didn't see the whales underwater, we heard a bull's bone-rattling song. It got very windy that evening as we headed out towards Limu but a few hardy guests persevered and held on tight on the sundeck as we watched some interesting surface behavior. We decided to head out for a checkout dive at Uonukuhahaki reef, where Amanda's group spotted an octopus. That evening there was a meteor shower, but despite frequently checking, there was so much cloud cover we couldn't see anything.
On Day 4, we had patchy cloud cover but less wind. Anchored in the semi protected bay of Unonokuhahaki we awoke to find a mother, calf and escort trio just 200m away from NAI'A. Baby was practicing tail slapping this morning, which entertained us all throughout breakfast and then continued after. It was a no-brainer. Right after everyone had finished chewing their last mouthful of omelet, we were pulling on our wetsuits and heading out. Right out of the gate, both skiffs had a short but great view of the pod with all three whales forming a tight group whilst swimming slowly along the bottom. This was Jane's first proper view of this wonderful creature having had a very frustrating time the day before. Back on the skiff she just sat there beaming saying "that was just what I wished for!"
There were a few more similar encounters that morning but the real show was yet to come. After lunch, having barely moved from our anchorage since breakfast, such had been our luck, we jumped in again with a pod that we'd had a beautiful (but slightly chaotic!) encounter with that morning. This time, everybody managed to follow the "stay close together and float like jellyfish" guidelines, and it was playtime! Near Tatafa Island, mum hung out below with escort as baby surfaced again and again seemingly unconcerned by this strange group of four-limbed folk hanging around them on the surface. For and hour and a half, the mother hung patiently at the surface with her newborn calf. The only interruption to this docile behavior was a peduncle throw by her escort directly in front of mother and baby, which we witnessed while in the water. Patrick, Will & Luen had similar luck with a different group of three while Molly and Marge enjoyed a spectacular breaching display from NAI'A. Both skiffs came back just brimming with pleasure. After a somewhat patchy start, this was the day we'd all been hoping for.
You might imagine that a long day swimming with the whales followed by an hour's scuba dive would be enough exercise for most people. Apparently this was not the case for Sean and Will. Jealous of the humpback's ability to breach, they came back from the dive only to fling themselves repeatedly off the monkey island. Whales aren't the only ones getting some air this week!
Heading in the direction of Maungone Island the following day, from NAI'A's sundeck, we watched an unbelievable surface display. One whale tail slapped dozens of times… and then the real fun started as NAI'A was approached by four juveniles and a pod of bottlenose dolphins. While everyone else was deciding what to do, Amanda and Patrick jumped in off NAI'A and had a very exciting encounter with 8-10 bottlenose dolphins who were playing off our bow. Amongst much whooping and high-fiving, we then got on to the skiffs and followed the whales. Every time we jumped in with these whales we'd see dolphins as well giving everyone a very special and unique experience. But that wasn't all… after many times of jumping in for brief fly-bys, we then got really lucky.  We jumped in again to witness no less than five whales and eight dolphins all together swimming around us underwater. When we got back in the skiff, even Amanda was shaking with the excitement of what we'd just seen. It was nothing short of magical!
That evening, we managed to gather a select group of three together for an exploratory night dive led by Amanda. We decided to jump in off the stern along the shore of Uoleva Island to see what we could find. Now, to say it was led by Amanda was a slight misnomer as all four divers contributed to what we saw in equal measure. And there was plenty of it. Right off the bat we had a small flounder, followed closely by a pygmy octopus. Then all four stared at a small patch of grass and each saw something different. Take your pick between a nudibranch, a juvenile ornate ghost pipefish and a tiny pea-sized frogfish. What a selection! Squid, juvenile mantis shrimp, a large sandy coloured ray and several carlsoni's nudibranchs also made the dive log. All in all, thanks to the four pairs of inquisitive eyes, probably one of the best night dives in Tonga.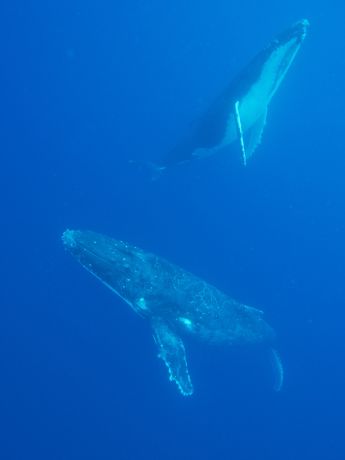 Ballet - by Clay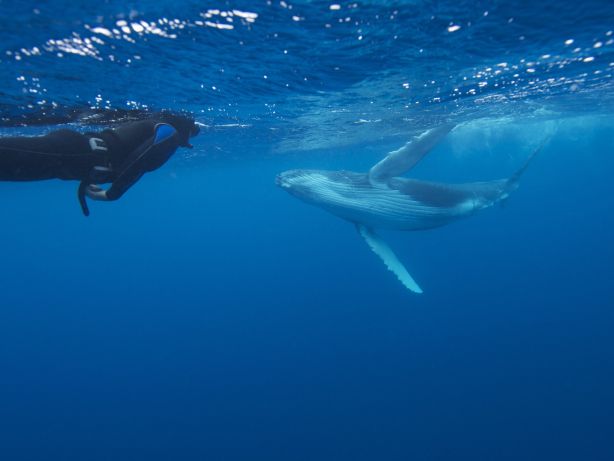 Coming in for the real thing - by Clay
Close quarters - by Clay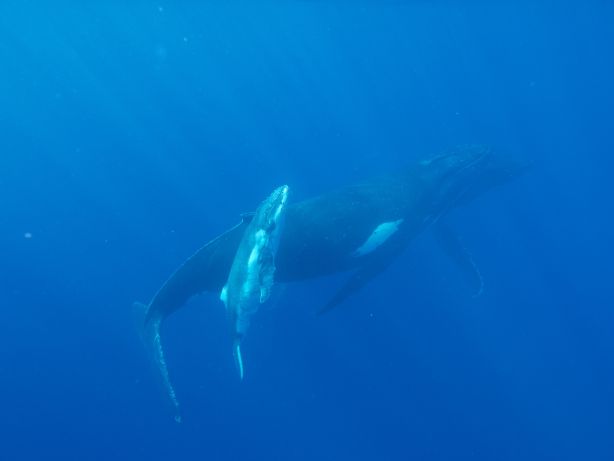 Young buck - by Clay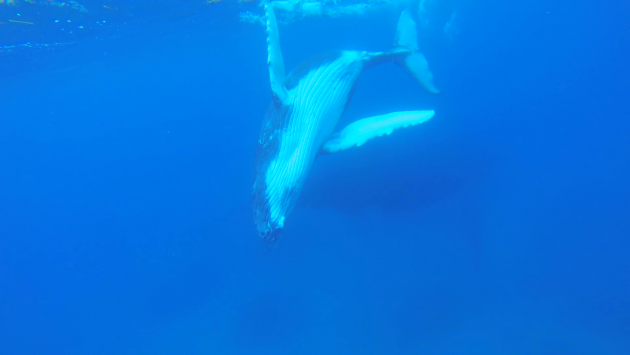 Play nice, dear - by James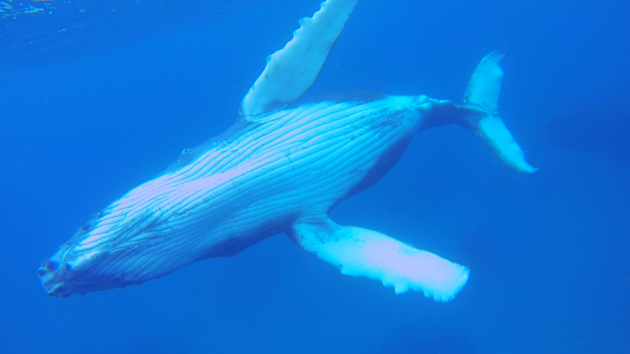 Barrel roll - by James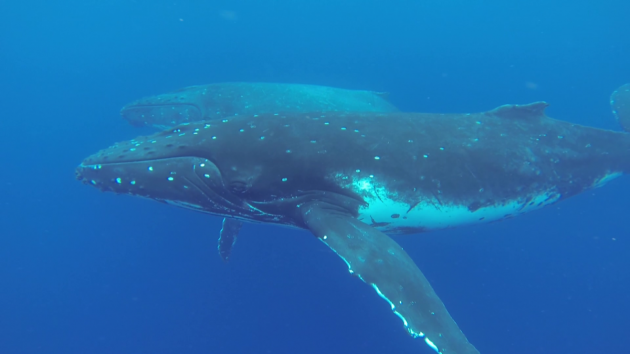 Fly by - by James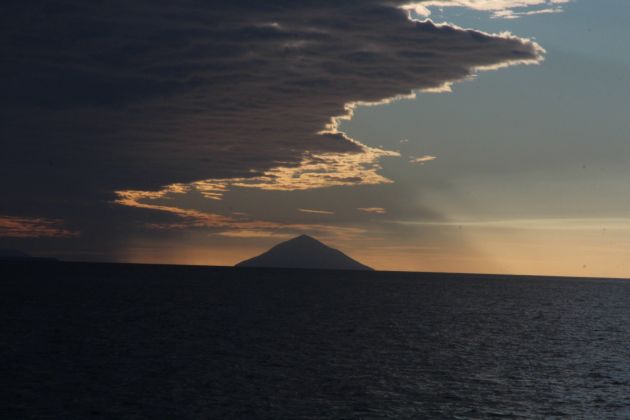 Peak formation - by Luen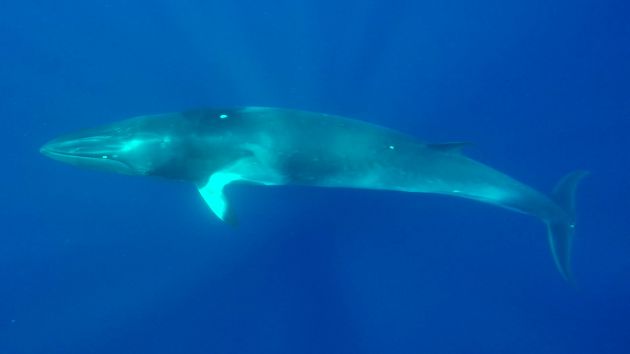 Our 4th cetacean of the charter - by Luen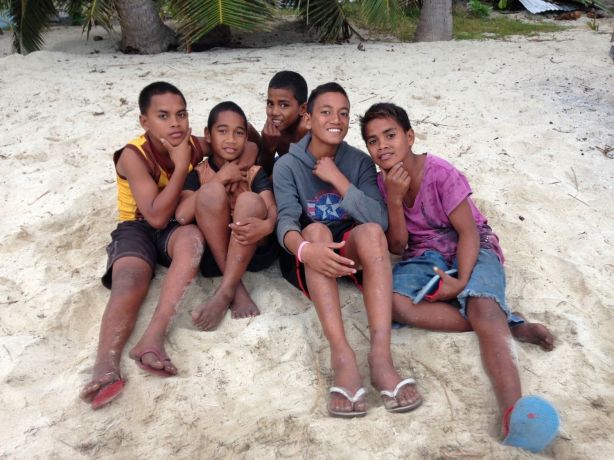 Strike a pose - by Marty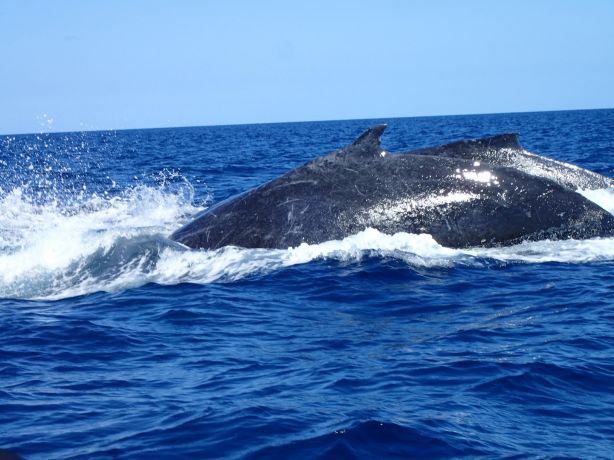 Heat run - by Molly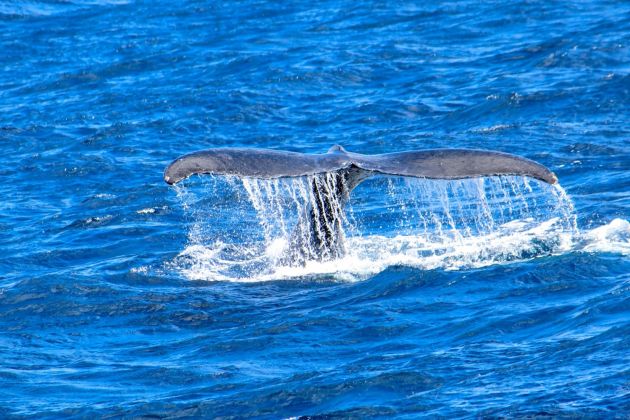 Cascade - by Patrick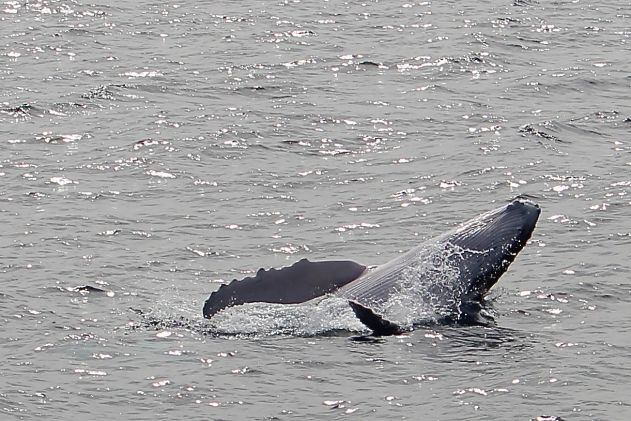 Flip out - by Patrick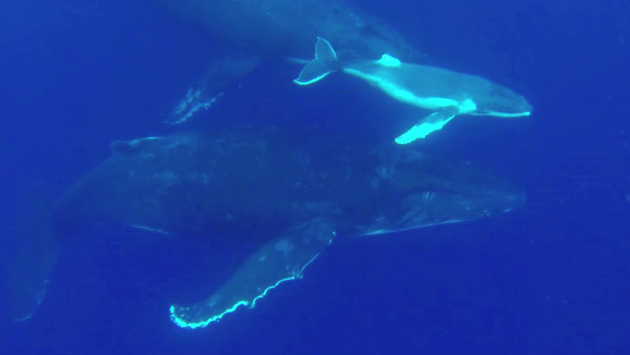 One big happy family - by Patrick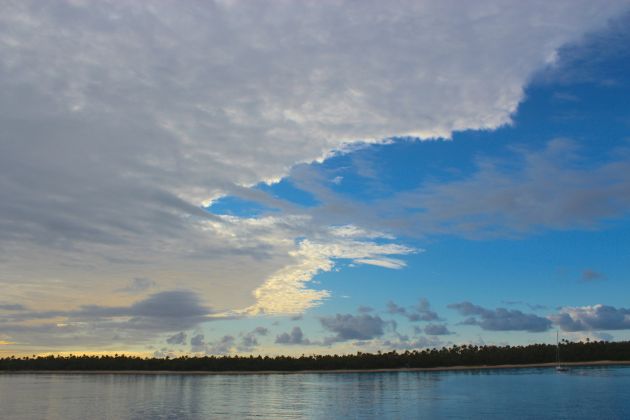 Meeting of fronts - by Patrick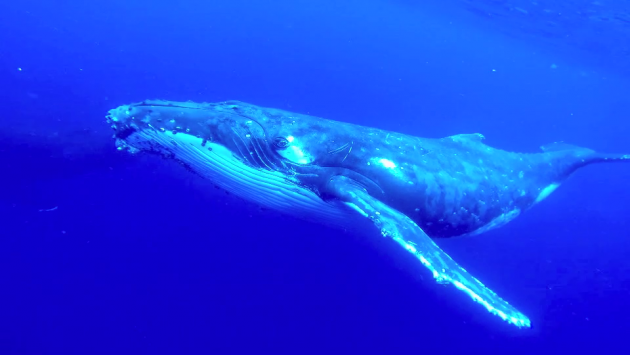 Eyes on the prize - by Patrick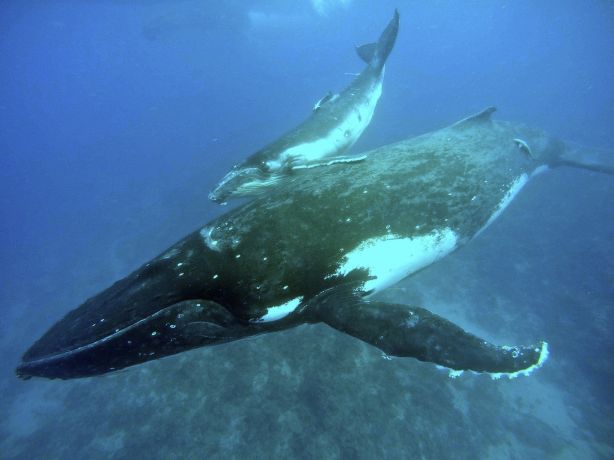 Cuddle up - by Stephanie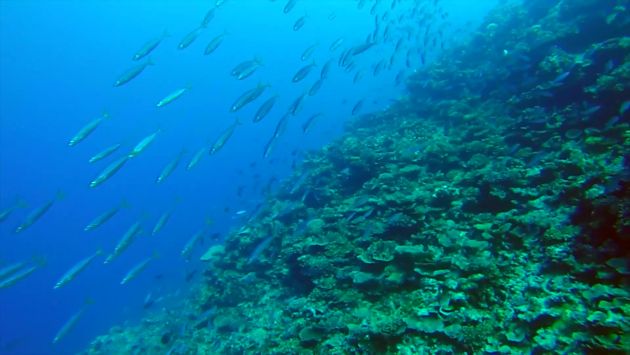 School's out - by Will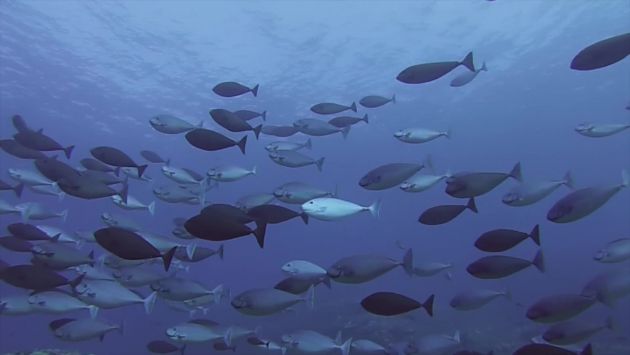 Did you know there were fish in Tonga? - by Will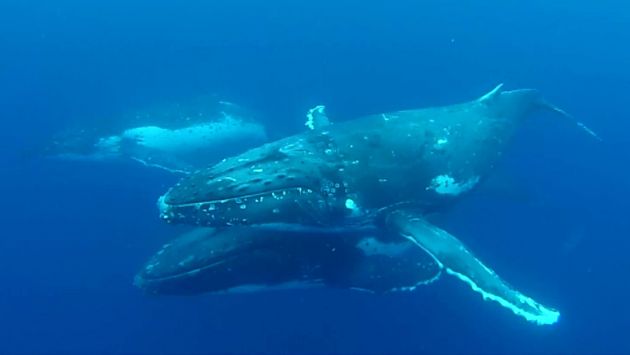 Silhouette - by Will
Day 6 was flat calm and sunny with very little surface activity until a half-hearted heat run as we yet again approached Uonukuhahaki. Due to the clear, calm water, eagle eyed marine science major Sean spotted a yellow-bellied sea snake and we later spotted a magnificent large sailfish through the still surface. What a treat! Eventually unable to wait any longer we jumped in the skiffs to delightedly find that our wake attracted some spinner dolphins. One skiff jumped with two juveniles who had left the heat run and had some good flybys, meanwhile, the other skiff found and followed the real thing.
Spotting some large splashes, we approached to find five large whales involved in an intense heat run, with a very small, and probably fairly terrified baby in the midst! With Big Mo at the helm we got as close as we dared to these enormous thrashing beasts who were tail slashing, lunging and releasing streams of bubbles. As the water seemed to boil all around us, it was electrifying. This continued for almost two hours providing Stephanie, Molly, Luen and Allan with some amazing up-close footage. Then eventually, as m'lady seemed to make her choice of suitor, they seemed to tire. We cautiously jumped in close to the skiff and had some nice fly-bys as she swam past with her new man and her baby, two of the losers trailing behind, still bickering. Having spent two hours in the sun in the middle of the day, there were some (two) very pink faces at dinner that evening. A small price to pay for the most fun.
Making the most of the calm weather, we jumped in for an afternoon dive at Palako's Patch. Right out in the middle of the "Playground" this site is inaccessible in rough seas, but is one of our best dives here in Tonga. Big Mo's group spotted five juvenile grey reef sharks on the lush reef.
The following day, we rose to another calm morning, but had lost the sun. Joshua led a group that caught up with a pair of year-old whales, who circled us with curiosity. Before we could jump back in for another round, Will broke his mask attempting to mimic Joshua's backwards slide into the skiff. So, we now know the load bearing capacity of that type of mask! In the afternoon, Amanda and David headed out in separate skiffs to witness a beautiful display from two smallish young whales, curiously approaching the skiff and hanging around it giving us great show. They were so bewitching that we missed the afternoon dive as we were still with them. That night we hosted our kava party allowing our guests to enjoy some traditional Fijian hospitality, beautiful voices and, er, delicious kava.
Working through our kava hangovers the next morning, we followed a mother and calf from NAI'A, which culminated in a tremendous breach by mother very close to NAI'A. Completely lifting her enormous forty-ton body clear out of the water she then landed directly towards us, so close we could see right down her blowholes. So now we know what that looks like! We took this as an invitation, suited up and jumped in. She had politely positioned herself and baby over a very shallow reef by this stage giving us stunning viewing opportunities as they glided by just a few feet below. Skiffs alternated swimming with baby as mom napped contentedly below. A few times, our guests had to swim backwards to avoid collisions with the desperately affectionate baby.
Another exploratory night dive under boat led by Joshua revealed a casseoipia jellyfish, juvenile moray eel and ghost pipefish. Unfortunately however, as he was jumping in off the back, Luen managed to lose his GoPro. Upsetting as it is to lose equipment, it is replaceable. What isn't is the hours of footage of our glorious whales that he hadn't backed up or downloaded since we started, including the fabulous heat run of the day before! Feeling his pain the next morning, Chief Officer Keni jumped in to see what he could find and surfaced just minutes later, GoPro in hand, before most of the guests had even woken up. Nice one Keni.
With no whales to be seen that morning we decided to don our scuba gear and head back to the popular Palako's Patch where Joshua's group all saw bigfin reef squid, grey reef sharks and schools of fusiliers and barracuda. Amanda and Molly saw several large dogtooth tuna, but Clay and Allan won first place with a rare and beautiful sighting of two humpback whales during the dive! The whale song was almost deafening as we heard and felt the deep rumbles and piercing screeches from very close by. As soon as we returned to NAI'A, we were joined by a curious young minke whale, which we swam with for almost two hours. A wonderful and unique experience, this made it four cetacean species during this trip!
Day 10, curtain call. After breakfast beside the island of Ha'afeva, we watched an escort, mother and baby engaging in repeated breaches. We pulled up anchor and set off behind this bouncy trio. If we had been keeping track from the beginning, we would have easily counted more than 100 leaps from the boisterous baby. When we loaded the skiffs for perhaps our last whale swim of the charter, these three did not disappoint. The escort and mother hung patiently 30 feet below the surface as the baby hung nearby and surfaced near us to breathe. After we had had a close call with a baby several days ago, our minds and eyes were now focused on this little one. Joshua had to draw everyone's attention below as the enormous adults suddenly pivoted and made a direct line towards us. With only a few feet to spare, they twisted again and swam a short distance away, mother's eye looking from one of us to the next. When we caught up to them again, we saw the baby open its mouth and lunge towards its mother's underside to nurse. It then cuddled the escort and rested on its snout. The mother must not have seen her baby because she turned, showing us her giant white belly and collided with the escort, sending visible ripples through her blubber. She almost squished her baby, who safely squeaked out from between the giants.
Back on the skiff, Jane began to weep with joy at the beauty we had witnessed over the past ten days, culminated by this miraculous curtain call. She was not the only one moved, overcome with emotion, during this trip. This was a particularly lucky charter because we had so many close and engaging encounters with magnificent humpback whales. 14 people left Tonga with experiences and memories to be cherished for a lifetime.
What an incredible week with an outstanding crew and beautiful whales. Thank you all so much for your hospitality and excellent guidance – you're truly the best in the business. I'm heartbroken to return home, but so excited for my next NAI'A adventure. Thank you for my best vacation yet.
-Stephanie
I had a spectacular week and a half in Tonga. Some really rare encounters and new friends among crew and guests. Many thanks for outstanding hospitality and assistance. You all rock!
-Nancy
Our Guests...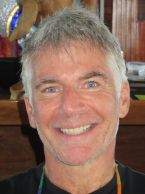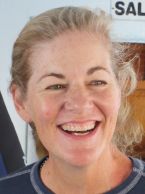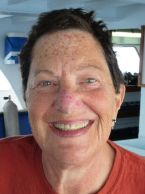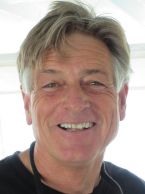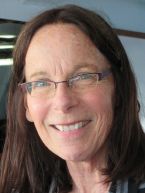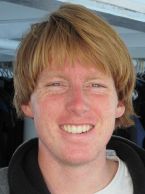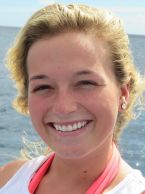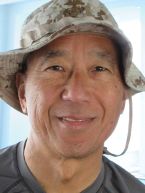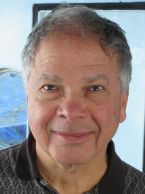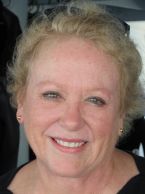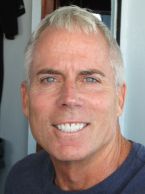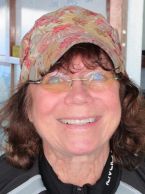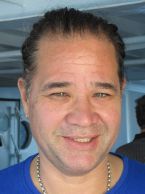 Comments
"We've been on other liveaboards – this is by far the best. Crew, food, sites – everything fantastic!!! Amanda – thanks for saving my ears & Joshua – thanks for saving Steve! The boat layout is top notch & the rooms are great. Thanks so much for an excellent trip."